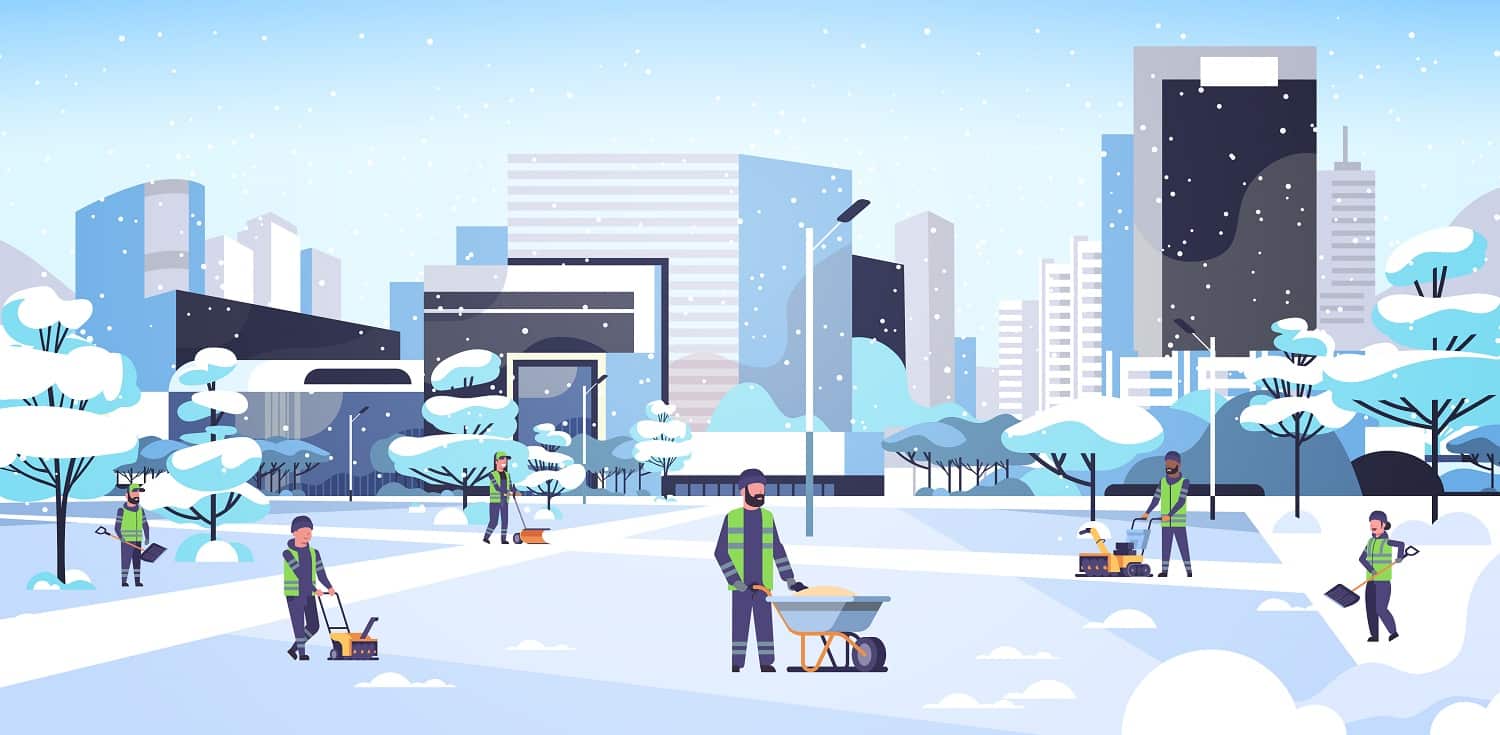 For anyone living in a region with heavy snowfall, having a sturdy and reliable snow blower is necessary.
However, the task is easier said than done, and with a large number of brands and models available, it's tough to settle on the right one. In fact, in most cases, people get confused between the brands Ariens and Husqvarna when it comes to snow blowers.
While both brands are pioneers in manufacturing quality snow blowers, the competition is close, and you might not have enough information to make a decision. To help you in that regard, today we're going to compare the two and see who wins the showdown.
We'll take a look at the history of the brands, talk about which brand is best for which type of customer and look at the similarities and differences. After going through the following, you won't have any doubt regarding which brand to go with.
Let's not dally any longer and get going, then.
Pitting Ariens Against Husqvarna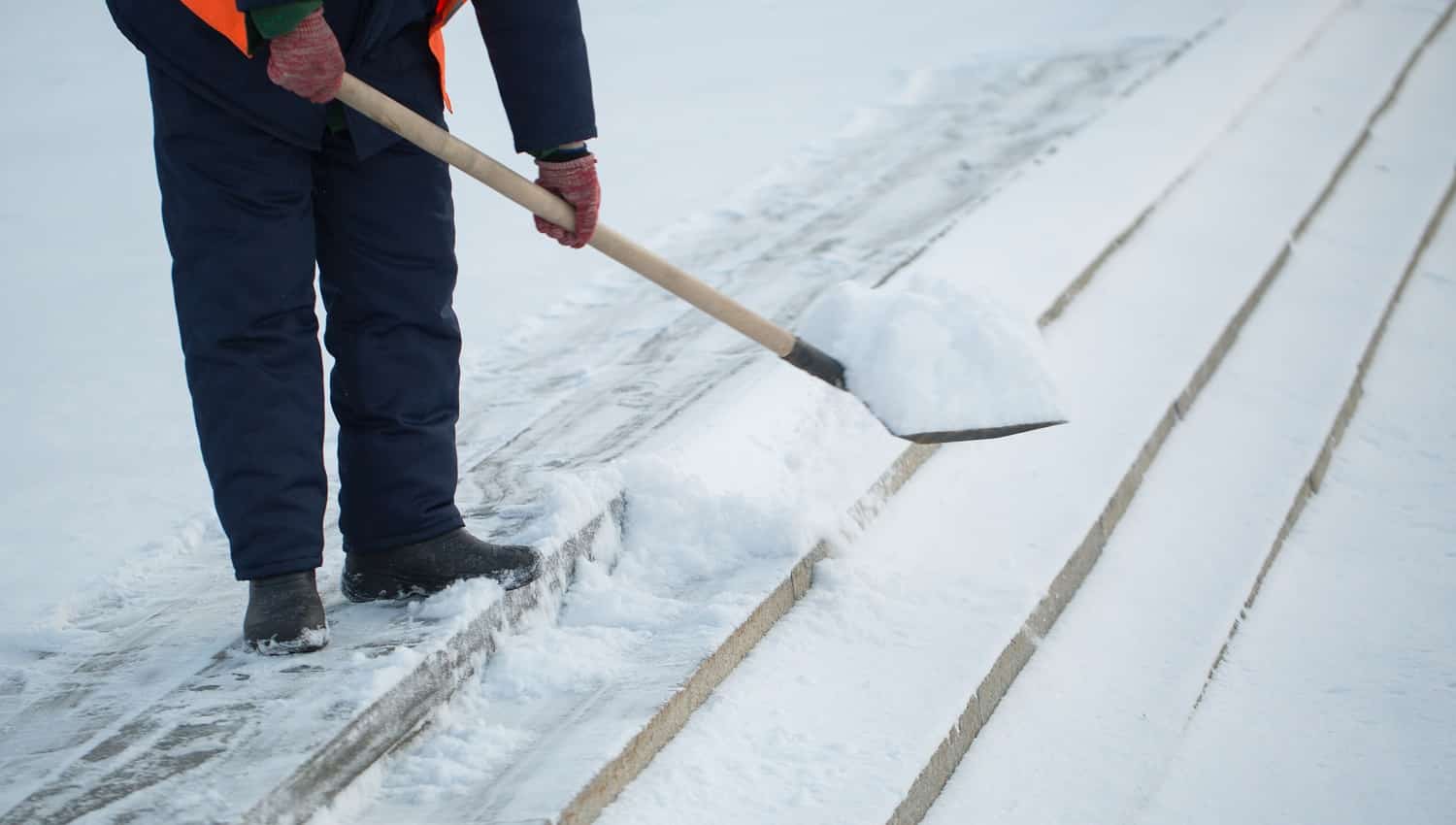 A Bit About The Brands
It's wise to learn a bit about the brands we're going to compare at the very outset. Both Ariens and Husqvarna are behemoths in the field of machinery manufacture. However, snow blowers are undoubtedly their most-used devices.
Of the two brands, Husqvarna is the older one, with a history that goes back as far as 1689. The company started operations in Sweden, where it was primarily a firearms manufacturer. Over the years of operation, it branched out to other consumer machinery, such as bicycles.
It was only later that the company started to produce domestic power tools such as chainsaws, lawnmowers, and obviously, snow blowers. The consistent performance and impeccable quality of products have positioned the brand as one of the leading power tool manufacturers in the world.
Now, let's take a look at Ariens; though it's not as old a brand as Husqvarna, still Ariens has several decades under its belt. Incorporated way back in 1933, it started as a power tools manufacturer from the get-go.
On popular demand, Ariens launched the first snow blowers in 1960, and since then, the company never had to look back. In fact, Ariens is the preferred brand of snow blowers at even the White House, so that alone is enough to tell you about its popularity.
The Target Customers
Whether you're going with Ariens or Husqvarna, both brands cater to the thinking customer who needs to move considerable amounts of snow. Both companies manufacture powerful machines that are ideal for heavy snowfall areas.
Ariens manufactures a wide range of models that cater to customers from mid-range to high-range budgets. They have numerous models that are best suited for professionals and enthusiasts with deep pockets.
Professionals are the crowd that Husqvarna targets with their products as well. However, they have many models that are more affordable than extremely high-end versions. These are aimed towards mid-range consumers.
Well, now that we have a fair idea about each company and its target customer base, let's take a look at the similarities between the two brands.
Similarities Between The Brands
Locomotion Type
The first similarity that we can find between Ariens and Husqvarna snow blowers is the type of mechanism they use for movement. Both the brands offer wheel-based, as well as track-driven models.
Now, if you're working on uneven terrain or steep slopes, track-driven models such as the Ariens Professional Rapidtrak and Husqvarna ST43OT can serve you better than wheeled ones. For wheeled variants, you can look at both single-stage and dual-stage options.
In case you have a small driveway, single-stage options such as the Ariens Professional 21 SSRC and Husqvarna ST151 are great choices. For larger driveways, we recommend either the Husqvarna ST224P or Ariens 921046 DELUXE.
Engine Type
The next similarity for both brands is in terms of the type of engine. Based on the model, both brands can offer you engines of capacities ranging from 208CC to 420CC. Your choice of engine, of course, needs to vary with the amount of snow you need clearing, the thickness of the snow, and also the terrain.
Width Of Cut
Cut width refers to the width of the path that can be cut by the blower in a single pass. Both brands offer different cut widths, depending upon whether the model is single-stage or two-stage. Usually, this cut width varies from 21-inch to 30-inch or more.
Pricing And Warranty
Overall, prices for both Husqvarna and Ariens are more or less comparable and change from model to model. Based upon the engine capacity, cut-width, and other features, prices will vary. However, for both brands, single-stage models are more pocket-friendly.
Warranty for either brand is again similar and varies between 2, 3, or 5 year periods, based upon the model. Products are covered against manufacturing defects, and warranty is restricted to repair or replacement of parts.
Best Ariens Series
Ariens snow blowers are available in single and dual-stage variants and are usually gas-powered. The company currently has 25 different models of snow blowers categorized into 9 individual series.
These series contain the entire gamut of varieties, from professional and domestic models to large commercial ones. In the next sections, we're going to take a brief look at each of these series.
Path Pro
This series represents compact units that are powerful and can clear a minimum 9-inch of snow per pass. This variant boasts a snow throwing distance of over 35-feet and is ideal for driveways and paths up to 20-inch in width. Easy to maneuver and use, models in this series are very affordable.
Professional 21
This is a powerful and compact series that's meant for heavy snow clearing. It's ideal for small to medium-sized driveways, and models in this series are highly portable.
Classic
More powerful and versatile than the Professional 21 series, models in this category are a favorite of homeowners for clearing a path fast. Built for small to medium driveways, this series is perfect for those living in areas with light snowfall.
RapidTrak
This is a track-driven series that's well suited for any form of terrain. The adjustable driving mechanism provides excellent traction and helps to clear a steady path under heavy snowfall.
Compact 24
With a clearing width ranging from 20 to 24 inches, this series is perfect for clearing any driveway size. The highly powerful built allows these units to throw snow up to a massive 40-feet. Equipped with advanced features such as larger tires and electric start, this series will serve you well under situations of heavy snowfall.
Deluxe 30
The Deluxe 30 series is characterized by snow throwing distances of up to 50 feet, which is enormous by any standards. The clearing length on these models varies from 24 to 30 inches. Along with that, models in this series can clear up to 72 tons of snow in an hour. Add to that a zero turn design and large impeller, and you've got a real performer.
Platinum 30
Suitable for commercial and residential applications, this series is characterized by features such as a large impeller, up to 30-inch clearing widths, and zero-turn designs. Perfect for use under situations of wet snow.
Track 28 Hydro
Another track-based series, models in this group are perfect for any terrain type. The high-grip operation and heavy traction of the series ensure fast and effortless performance. Engine capacities for this model range from 208 to 420CC.
Professional
Perhaps the most powerful series of all Ariens models, the Professional is ideal for all users. The clearing widths on these models range from 28 to 36 inches and can clear snow at the rate of 102 tons every hour. And with a 60-feet snow throwing distance, this is a series you can't ignore.
Best Husqvarna Series
Now that we've taken a look at the different Ariens series, it's time to do the same for Husqvarna. For snow blowers, the company has 10 different models that are divided into 4 series. Each of these is explored below.
The 100 Series
This series is targeted towards homeowners looking for a compact snow blowing option. These models have a clearing width of 21 to 24 inches and can work well on most terrain types.
The 200 Series
Bigger in size and better in performance than the 100 series, the models in the 200 series have clearing widths of 24, 27, and 30 inches. The machines are fitted with powerful engines and are ideal for working on substantially large pathways.
The units come with an electric start to ensure they can operate even under extreme snowfall, and have heated grips. They are also fitted with LED lights to provide hassle-free low-light operation.
The 300 Series
This series is best for locations with hefty snowfall. The units in this series are robust and have clearing widths between 24 and 30 inches. Electric start mechanisms ensure proper startup even under extremely cold conditions.
The 400 Series
The most powerful of them all, this series is meant strictly for commercial use. With high-end features such as stainless-steel control panels, more massive treads, and LED lights, this is the most expensive of the lot.
Who Takes The Cake?
When it comes to comparing the two brands, it's tough to choose a winner. If user experiences are anything to go by, Husqvarna performs better when it comes to engine quality and power.
All models from the brand are long-lasting and have high-quality, reliable parts. The company is known for smooth and complain-free shipping, and products are received in appropriate conditions.
True, Husqvarna doesn't offer as many models as Ariens. But many customers consider this to be an advantage as they can make a better decision from a smaller pool of quality products.
Another aspect where Husqvarna lags is the throwing power, where Ariens is a clear winner. As a brand, Ariens has an excellent record of customer service and provides models that have something for everyone.
What's more, the company even has a vibrant online presence and helps you compare and pick models as per your needs. The only concern that customers have regarding the brand is the shipping process, which is reportedly less than perfect. Improper handling during shipping has often resulted in inadvertent damage.
Overall, we recommend you to go with Husqvarna if:
You can make do with clearing ranges between 24 and 30 inches

You like the comfort that comes with LED lights and heated grips

You prefer models that come with an electric start mechanism
On the other hand, Ariens is your best bet if:
You're looking for very narrow or very wide clearance ranges

You like a high-quality belt that doesn't wear fast

You like snow blowers with tracks
Overall Pros And Cons
Husqvarna
Pros
Powerful engine capacities

Large housing for enhanced snow removal

Availability of compact as well as professional models
Cons
Doesn't have as wide a collection as Ariens

Belts are prone to wearing
Ariens
Pros
A larger number of models to choose from

Highly portable designs

Suitable for domestic as well as commercial purposes
Cons
Less than ideal shipping process

Limited engine-to-capability ratio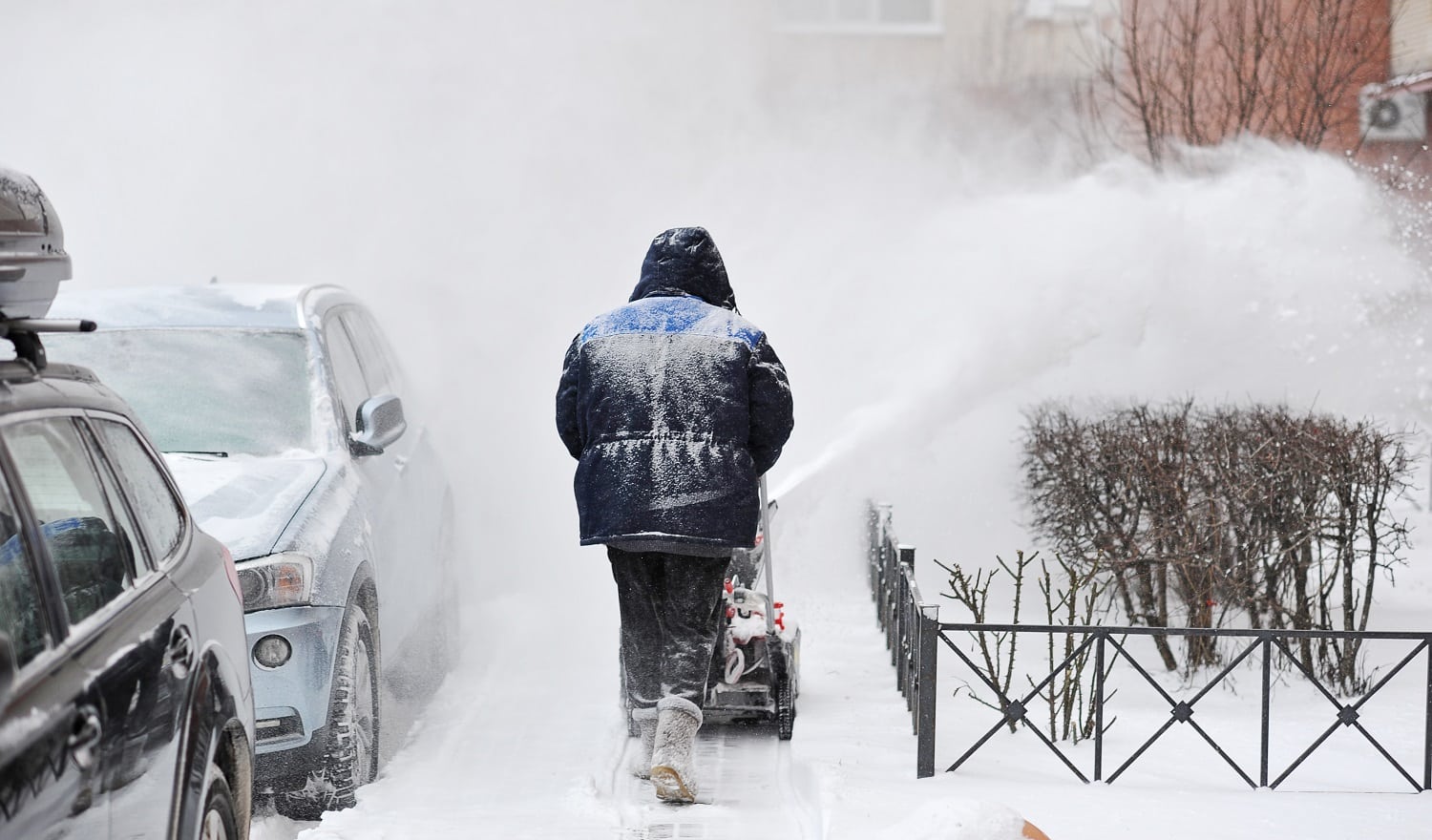 Final Words
We started our analysis trying to find an obvious winner among Ariens and Husqvarna. But after the above detailed analysis, we're sure you'll agree with us when we say that both brands have their ups and downs.
At the end of the day, it all comes down to the level of snow clearing capacity you need and the type of terrain you'll be using the unit on. Whether you're using your model for domestic or commercial purposes also plays a significant role.
And finally, brand loyalty must be taken into account as well. After all, everyone has their favorite brand, don't they?
That's all for today, then. Bye for now!
Related Articles
51 Best Snow Sculpture Ideas to Consider this Season
What to Do When Your Snow Blower Won't Start
Troy-Bilt Squall 2100 208cc 21″ Single-Stage Gas Snow Thrower [Reviewed]
5 Best ATV Snowblower Attachments  
13 Best Snow Joe Electric Snow Blowers  
EGO Power + Snow Blower SNT2100 Reviewed Today
4 Best Remington Snow Blower Reviewed | Buyer's Guide
4 Best Tractor Snow Blower Combinations  
How Much are Snow Blowers? [Costs & Maintenance]
11 Best Snow Shovels Right Now
13 Best Single Stage Snow Blower  
11 Best Snow Shovels Right Now
10 Best Snow Blowers For Large Driveways
7 Best Snow Brooms [Reviewed & Buyer's Guide]
4 Best Greenworks Snow Blower [Buyer's Guide]
Electric Snow Blowers vs. Gas Snow Blowers | Buyer's Guide
9 Best Snow Blower for Wet Snow
4 Best Tractor Snow Blower Combinations
4 Best Tractor Snow Blower Combinations
3 Best Briggs and Stratton Snow Blowers
11 Best Snow Blower for Gravel Driveways
5 Best Commercial Grade Snow Blowers