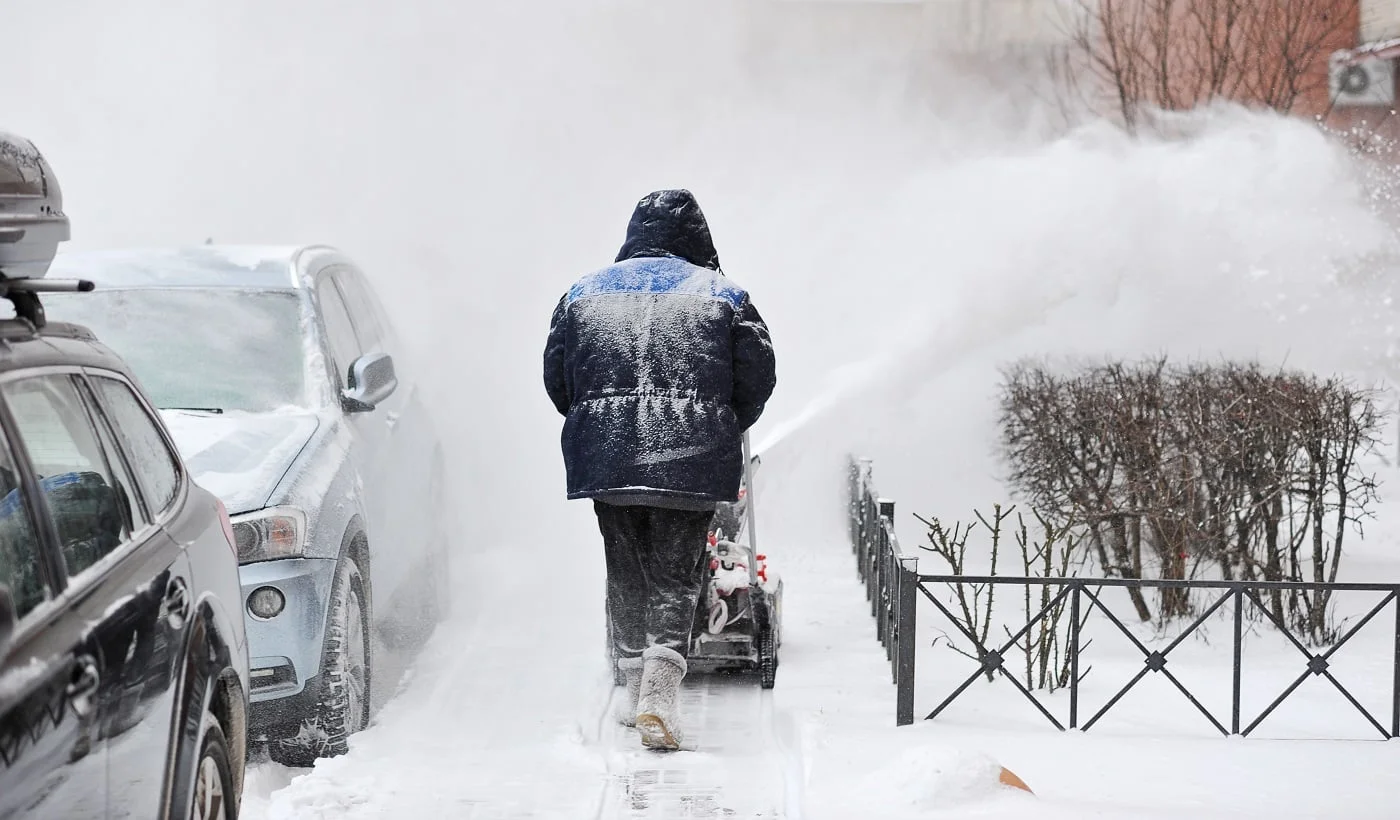 Thick snow build-up on the driveways, sidewalks, or yards after heavy snowfall is a nuisance that must be tackled at the earliest!
Snow blowers are perfect for such situations, as they facilitate easier and more effective snow removal. But the market is flooded with hundreds of models, which makes choosing a suitable product confusing.
Hence, you need to look for brands which can be trusted to provide the performance that you desire. Let us tell you that Simplicity is such a brand, which has gained a considerable reputation over the past few years. This is due to the range of powerful and dependable yard care products that it offers.
So, in this article, we bring you a comprehensive list of the 4 best snow blowers offered by this brand.
Read on to know more.
Best Simplicity Snow Blowers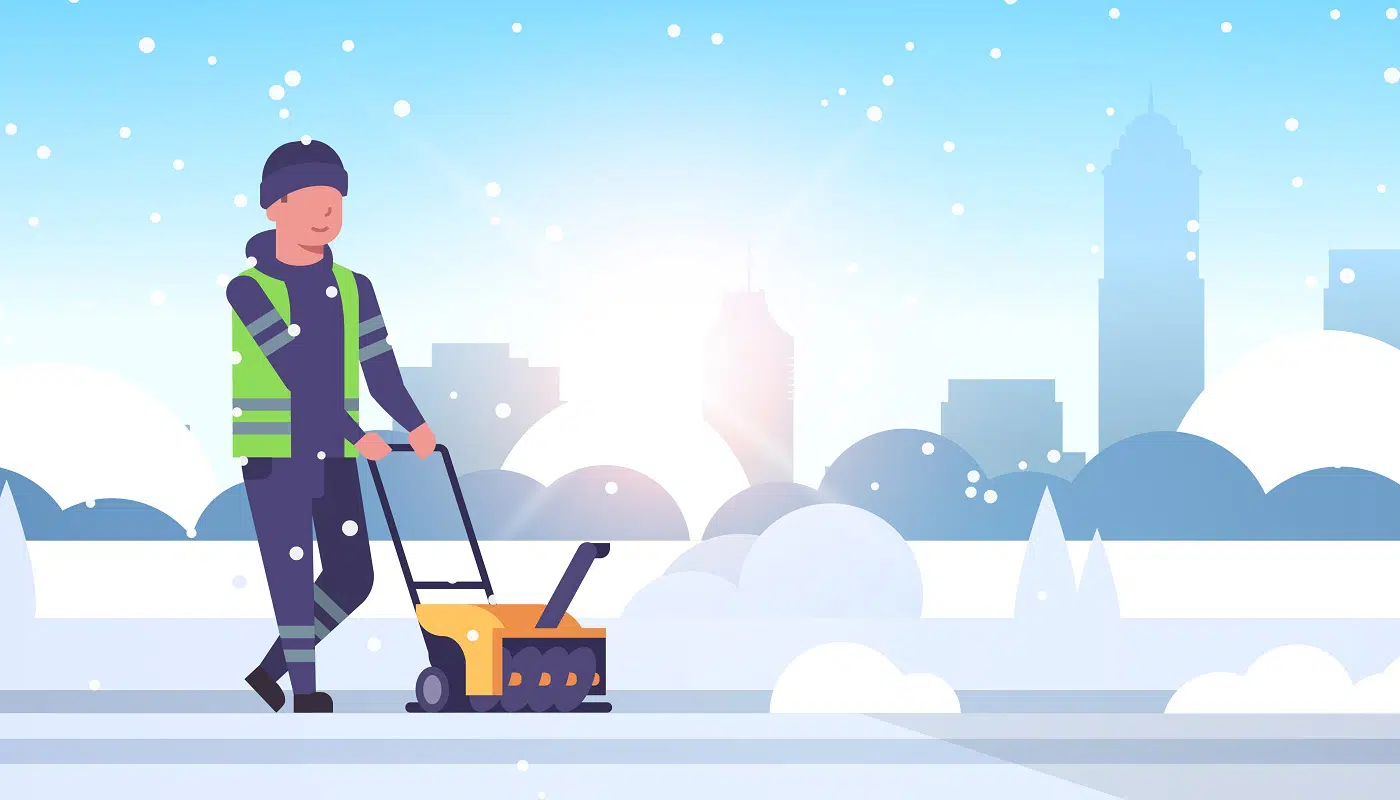 If you are looking for a smaller yet premium-quality snow blower, then this model will be an excellent choice. It gives you perfect results so that your walkways and yards always stay as clean as desired. What does the trick be its set of amazing features, so move on to the next sections to know everything it has to offer.
Why Did We Like It?
To begin with, we really liked the auger system of this snow blower as it is self-propelled. Thus, it clears the snow build-up with just a little effort by the operator.
Also, the serrated surface on the auger makes it capable of chopping and clearing ice efficiently to provide perfect cleaning. As such, the snow accumulated on the pavement and also the compact build-up at the end of driveways can be cleared completely with minimal effort.
Moving on to the chute control of this machine, it comes with an efficient chute rotation feature that can easily be operated by means of a push button. So, you can comfortably throw the snow in the desired direction while holding the handlebar.
Furthermore, there is an integrated dual incandescent headlight fitted at the front of this snow blower. Thus, you are assured of easier visibility even in low-light conditions.
What Could've Been Better?
Although this machine works perfectly for most surfaces of small to average size, it may not be ideal for very large yards or driveways. That's because cleaning up large surfaces may take longer using this model. So, if you have a larger yard to take care of, it will be better to go for another model.
Pros
Lets you clear the snow with minimal effort

Serrated auger gives advanced ice chopping power

Lets you throw snow in the direction you want

Gives you greater visibility even in low light
Cons
May not be suitable for very large yards
Our next pick for you is this double-stage snow blower to help handle even the toughest of snowfalls. It allows for great maneuverability and also comes with a really powerful engine that ensures you get the efficiency that you desire. Note that this machine weighs 225 lbs and has dimensions of 58" x 26" x 44".
Why Did We Like It?
In our opinion, the most notable feature of this snow blower is its steering which has double triggers. It allows the operator to make tight turns very easily, and can also be used to stop powering either of the wheels. And with the latter action, you can turn the machine in the desired direction as per your needs.
Another great benefit of this machine is that you get a clearing width of 24", which is greater than most of the average models available out there. Note that this feature also puts the model a step ahead of our previous pick, which offers a clearing width of 22".
Also, this snow blower comes with a powerful Briggs and Stratton engine, that makes sure you are able to move heavy and thick snow from larger yards too. Additionally, the heated hand grips with an on/off switch on this machine make for comfortable operation by keeping your hands warm on colder days.
What Could've Been Better?
The only issue about this product is that its headlights may not always function properly. It may happen that only one of the light's functions, so you get only half of the visibility during foggy mornings. On facing such an issue, it is best to report it to the manufacturer within the warranty period, so that you can get a replacement for it.
Pros
Lets you take tight turns easily

Offers greater maneuverability

Greater clearing width than most models

Makes for comfortable operation during colder days
Cons
Headlights may not always function properly
Another great model from Simplicity is this double-stage 1696920 snow thrower, which is highly suitable for heavy-duty snow removal tasks. It is also among the most durable products you will ever come across. Packed with high-utility features, this machine has dimensions of 58" x 29" x 44" and weighs 222 lbs. So, to know more about the product, move on to the next sections.
Why Did We Like It?
A great advantage of going for this snow blower is that it has a high-quality serrated steel auger. As such, this product has the ability to cut through the most stubborn snow for delivering superb results even in very harsh conditions. And what gives the machine the power to carry out heavy-duty tasks with ease is its powerful Briggs & Stratton engine.
Further, this product comes with a velocity snow-throwing system which helps to clear heavy snow more quicker. It also throws the snow 40% farther compared to other products, which makes the snow removal process all the more effective.
Moreover, the electric chute and control pad of this snow blower help in more accurate snow removal than other products. This is made possible by the easy adjustable chute rotation feature and the deflector angle. Plus, the efficient dual LED headlights at the front provide consistent visibility by illuminating the path that is being cleared.
What Could've Been Better?
A disappointing aspect of this snow blower is that it has lesser maneuverability than other products. As such, making tighter turns while operating it may be a bit more difficult. Also, we felt the hand grips of this model could've been more comfortable as they are not warm enough to hold during cold winter days.
Pros
Easily cuts through the most stubborn snow

Throws snow 40% farther than other products

Chute rotation helps in accurate snow removal

LED headlights provide consistent visibility
The 1696929 Snow Thrower is designed with professional-grade features to offer the ultimate efficiency and accuracy. In fact, akin to the models belonging to the Signature Pro series of the brand, this one can handle all snow removal tasks. Note that this model has dimensions of 57" x 35" x 42.5" and weighs 302 lbs.
Why Did We Like It?
What we loved about this product was an exclusive high-performing auger system by Simplicity. This feature automatically adjusts the power of the impeller and auger by sensing the density and depth of the snow. This way, you can maintain optimum performance even in the heaviest of snowfalls.
Plus, this product comes with rugged professional-grade handles and controls that make it highly durable and much easier to operate. Also, the velocity-throwing system promotes faster snow removal and throws the snow much farther than other average products.
Furthermore, the highly powerful 420cc Briggs and Stratton 2100 Professional Series Engine of this product provides a torque of as much as 21 ft-lbs. This provides greater maneuverability to the product so that you can easily turn the machine in the direction you need.
What Could've Been Better?
Although the product delivers a seamless and superb performance in clearing yards of any size, it is much heavier than other snow blowers. As such, getting it out for work and plowing through the snow may be a bit tiring for anybody initially.
Pros
Delivers optimum performance in all conditions

Highly durable

Easy to operate

Greater maneuverability
Cons
Heavier than other models
Buyer's Guide
Choosing the right snow blower is important to ensure that you get the desired results. As such, you must follow the right approach, keeping in mind your specific needs and preferences. Here are some factors that you need to consider before heading on to purchase a Simplicity snow blower.
Intake Size
The intake side of a snow blower tells you the quantity of snow that it can handle at a time, in terms of both height and width. Note that an intake of either 15" or greater is suitable for cleaning small driveways and narrow sidewalks.
Whereas, for large parking spaces, the favorable intake width is 18" to 30". So, keep in mind the size of the surface you want to use it on, and make sure you check whether any product has a clearing width suitable for that area.
Chute
Generally, the standard machines have manually adjusted chutes with small turning angles. As for the more advanced models, they consist of chutes operating through dashboard controls and possess a greater turn radius. So, you can rotate the chute as per your needs and also throw the snow with pinpoint accuracy.
Motor Size
Checking the engine size is one of the most essential things you need to do while choosing a suitable product. That's because the size is a major indicator of the power of a machine.
Note that an engine size of slightly under 200cc is strong enough for a residential area of small to average size. However, in case you have a larger area to maintain or are searching for a product for commercial use, a size of 250cc to 350cc will be better.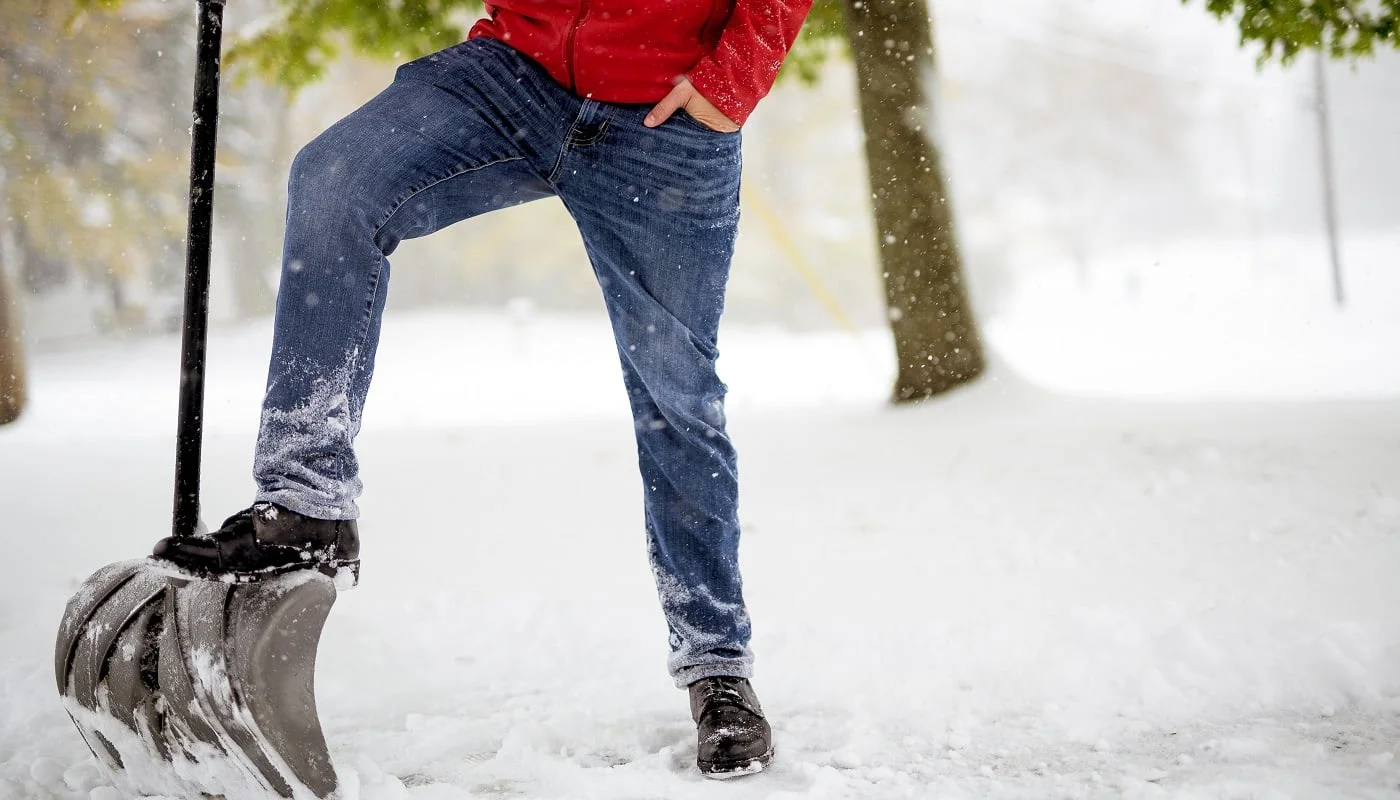 Verdict
That's all the time we have for you today! We hope you will find it easier to choose a suitable Simplicity snow blower now.
But before we sign off, we would like to recap our favorites from the list. If you are looking for a high-performing product to maintain a yard of small to moderate size, you can go for the Dual-Stage Snow Blower. It would help in cleaning even the toughest of snowfalls from your yards and walkways most easily.
On the other hand, if you require a heavy-duty snow blower for maintaining a larger driveway or yard, the 1696920 Signature Snow Blower will be an excellent choice.
Let us know whether you agree with our verdict in the comments section below.
Bye for now!
Related Articles
11 Best Snow Shovels Right Now
13 Best Single Stage Snow Blower
10 Best Snow Blowers For Large Driveways
51 Best Snow Sculpture Ideas to Consider this Season
What to Do When Your Snow Blower Won't Start
Ariens Vs Husqvarna Snow Blowers | Obvious Winner?
Troy-Bilt Squall 2100 208cc 21″ Single-Stage Gas Snow Thrower [Reviewed]
5 Best ATV Snowblower Attachments  
13 Best Snow Joe Electric Snow Blowers  
4 Best Remington Snow Blower Reviewed | Buyer's Guide
4 Best Tractor Snow Blower Combinations  
How Much are Snow Blowers? [Costs & Maintenance]
3 Best Briggs and Stratton Snow Blowers
11 Best Snow Blower for Gravel Driveways
5 Best Commercial Grade Snow Blowers