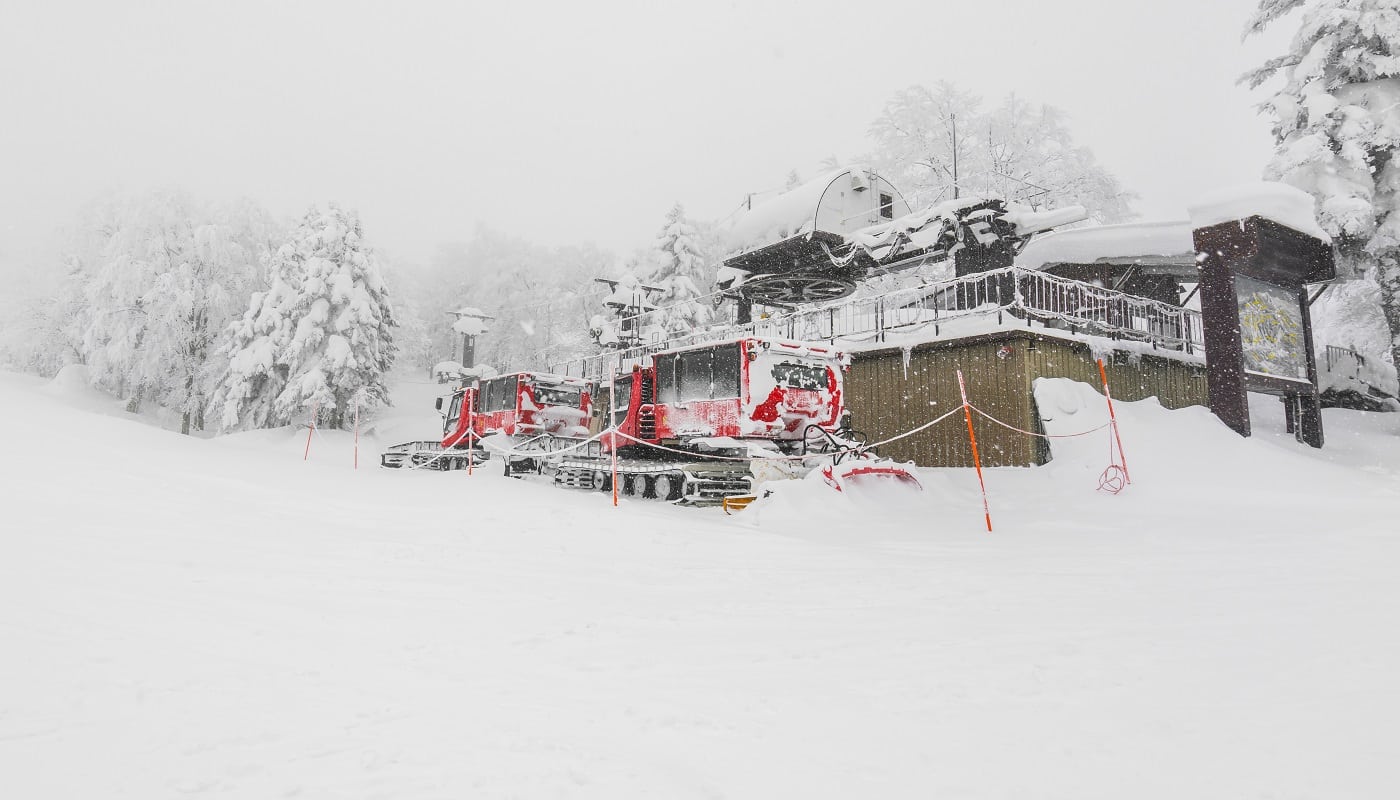 Having large open spaces around your home is beneficial for most of the year.
You could do so much when you have a large open space, like host a barbeque or set up elaborate holiday decorations. During the winter, you have lots of space around the house to have a fun family get together where the adults huddle around a fire and the kids play in the snow.
But once all the fun and exciting activities are done with, you need to make room for other things. The grounds need to be cleared, driveways have to be free of snow, and having a large area to cover makes it difficult and exhausting.
Commercial grade snow blowers are an excellent tool to have during the winter if you have large grounds and driveways that need to be free from moderate to heavy snowfall.
To give you a better idea of some of the best commercial grade snow blowers, we have prepared a detailed review to give you a better idea.
Without further ado, let's begin!
Best Commercial Grade Snow Blowers
IMAGE
PRODUCT
DETAILS

Our Top Pick

Our Top Pick

PowerSmart PSS2240-X Snow Blower

8 movement variations
Electric start

VIEW LATEST PRICE →

Husqvarna ST224P Two-Stage Snow Blower

Power steering
Heated handlebars

VIEW LATEST PRICE →

Briggs & Stratton 1222EE Single Stage Snow Blower

Modified serrated auger technology
Oversized controls

VIEW LATEST PRICE →

Ariens Professional 926077 Two-Stage Snow Blower

Auto-locking/unlocking of wheels
60 feet throwing distance

VIEW LATEST PRICE →

Champion Power Equipment Snow Blower with Electric Start

30-inch clearing width
Twin dash LED headlights

VIEW LATEST PRICE →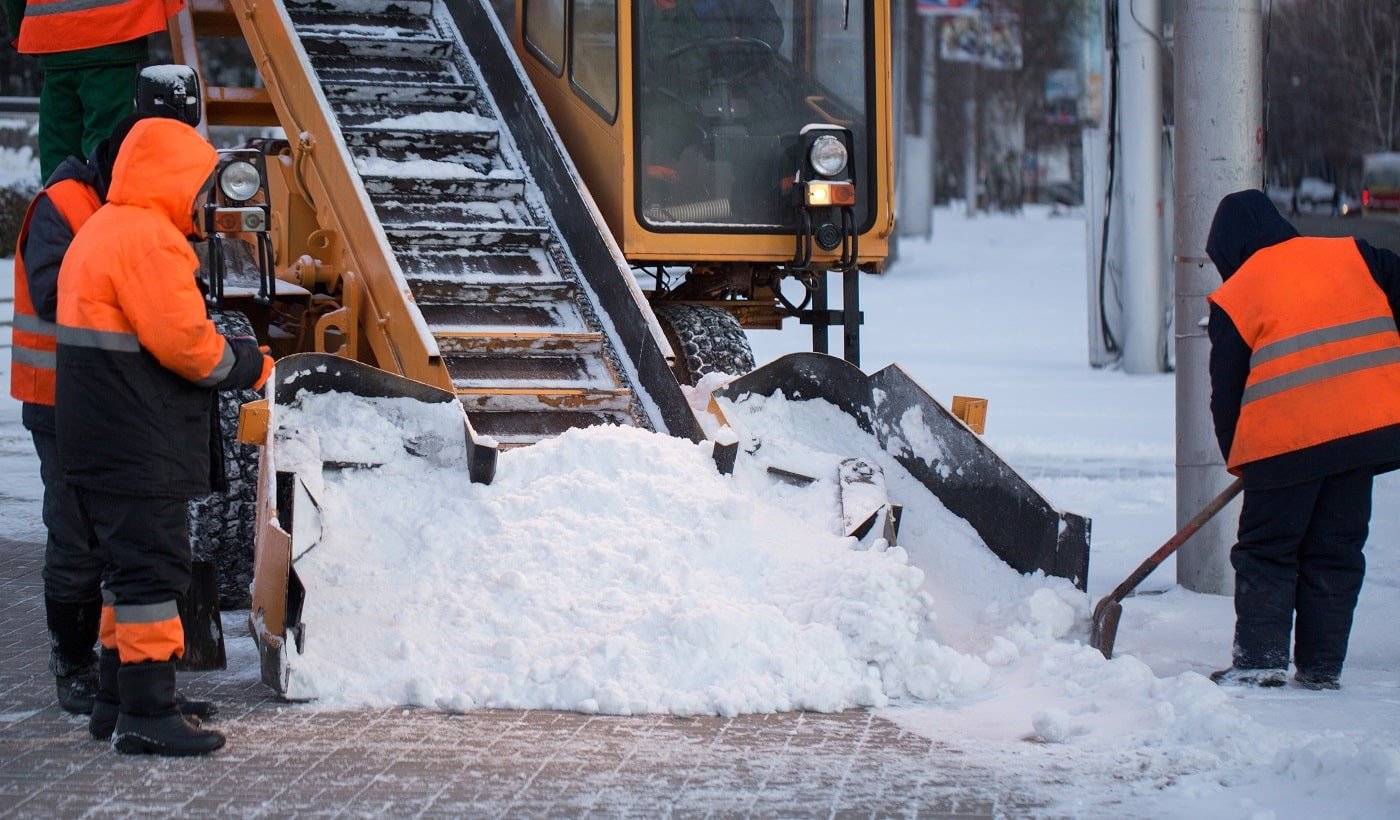 One of our top recommendations is this sleek and smart looking snow blower by PowerSmart. This sturdy machine is quite affordable and will keep your property snow-free effortlessly. The 212cc engine gives it enough power to clear moderate to heavy snow in large spaces.
Sale
Why Did We Like It?
One of the first things that caught our eye was how affordable this machine is. It has a lot to offer for its attractive and budget-friendly price.
The next thing was the intake height and throwing distance. The machine has a 24-inch wide clearing capacity and a 12-inch intake height, making it ideal for areas that get light to moderate snow.
Additionally, it has 13-inch tires that have a good grip on the ground. These tires allow the snow blower to go over paved and unpaved surfaces. So, you can find your path between the snow without having to worry about anything.
Moreover, the machine has 6 forward and 2 reverse movements that make it easier to maneuver. Lastly, it has a 12-inch auger that cuts through thin layers of ice as well.
What Could've Been Better?
One drawback about this snow blower is that although the chute is supposed to rotate 180 degrees, many people have not been able to get the chute to stay in one place. That is a minor incontinence for sure but not really a deal-breaker.
Pros
Easy to assemble

Electric start and manual pull are both smooth

Works even on uneven surfaces

Great throwing distance
Cons
Chute keeps moving and does not stay put
Next on the list, we have the big and burly Husqvarna two-stage snow blower. This two-stage snow blower is powerful enough to clear the paths for you with minimal effort. If you are looking for a sturdy and reliable unit with great features, then you need to take a look at this.
No products found.
Why Did We Like It?
This is an excellent snow blower to opt for if you have a large space that needs clearing from light to moderate snow.
The Husqvarna snow blower can get rid of a lot of snow, thanks to its 24-inch clearing width and 23-inch intake height. You can count on this machine to throw heaps of snow well into the distance, keeping it away from your home.
The remote chute control on this machine works like an absolute dream. The chute moves effortlessly, allowing you to direct the discharged snow in any direction.
Additionally, this machine also has power steering, so you can take those steep turns and avoid the physical strain of using the machine. Small touches are also added to the machine, like headlights and hand warmers, making it more user-friendly and easy to use on those cold and dark winter days.
What Could've Been Better?
It is difficult to find something wrong with a machine this great, but a consistent complaint people have is that the customer care is not as supportive as they would like. They aren't very responsive, which can be a bummer if you need their help for anything.
Pros
Easy to control remote chute

Excellent to remove moderately heavy snow

Power steering makes it easy to maneuver

3 year warranty on the machine plus 5 year warranty on the engine
Cons
Non-responsive customer care
If you are looking for a snow blower to clear moderately high snow and ice from a standard-sized driveway, you are in the right place. The Briggs and Stratton snow blower is like the sweet spot between single and two-stage blowers as it has the power and ability of a two-stage but the price of a single-stage snow blower.
Why Did We Like It?
The Briggs and Stratton machine has large controls to provide ease of usage while wearing mittens. It is a small feature, but it stood for us as little things, like this, that count.
Moving on to some of the features in the rest of the machine. This snow blower has a new auger technology that can successfully handle heavy ice and snow, ideal for people who see a lot of heavy and wet snow.
Plus, the clearing width of this snow blower is 22 inches with a 12.5 intake height. This one can clear a tad bit more snow than any other single-stage snow blowers.
And finally, it has some great features like electric start, electric chute rotator, and headlights that make this machine even more user-friendly than it also is. It doesn't have power steering but is relatively lightweight to maneuver.
What Could've Been Better?
The only complaint regarding this snow blower is that, while the electric chute rotator is a great touch and is effective if you need to adjust the deflector, the snow blower needs to be stopped (unlike in the Husqvarna snow blower where you can adjust the chute on the go).
Pros
Great for places that see moderate to high snowfall and ice

Effortlessly cuts through the ice

It has an electric start and headlights

Buttons on the machine are accessible with thick mittens on
Cons
Machine to be stopped to adjust the deflector
Now on the list, we have a snow blower that is made for combat. This heavy-duty and sturdy machine has the ability and many interesting features to tackle massive amounts of snow with ease. Once you fire this up, you will have a clear pathway with not a spec of snow in no time.
No products found.
Why Did We Like It?
The sheer power of this machine is what makes it stand out. It has a 420cc engine and 60 feet throwing distance. If that is not impressive, we don't know what is!
Moreover, this snow blower has a 23.5-inch height intake and a 28-inch clearing width, enabling it to power through large volumes of snow without breaking a sweat!
Another significant factor here is that the snow blower is quite user friendly and easy to use. It has an auto turn steering feature that makes it easier to take tight turns. Plus, it also has a locking/unlocking feature on the wheels to enhance control of the machine.
Additionally, it has all the essential features like hand warmers, headlights, a remote chute control, and a one-handed operation control that ensures you do not need to stop to adjust the deflector.
What Could've Been Better?
With so much to offer, it was hard to find anything wrong with this snow blower. The only issue is that it is a bit pricey and that's probably because it has so much to offer. So, if you are after a basic and affordable snow blower, this is not the one for you.
Pros
Cast iron gear case

Tall intake height

Unique features like hand warmers and headlights

Interlocking handles
And finally, on this list, we have the compact yet powerful snow blower by Champion. This snow blower is made to tackle heavy snow and ice. It has a 301cc engine and some other fantastic features that will make snow clearing look like child's play. It is made to assure you that this snow blower is here to assist you for a long time.
Why Did We Like It?
The first thing that made us notice this snow blower was the fact that it packs a punch! With a 30-inch clearing width and a 23-inch intake height, this one is made to dive into the deepest snowfalls.
Another great feature is the twin dash LED lights. It makes a difference as you do not have to be at the mercy of natural light to clear out snow if you are in a rush.
Moreover, this snow blower has 8 movement variations, so you can maneuver this however you deem fit. It also has nylon non-skid shoes, so you do not damage the place you decided to store the snow blower in.
All in all, it is a great and powerful snow blower that will go right through heavy snow and ice without any hassle.
What Could've Been Better?
While this snow blower has an electric start and claims to come on in the harshest weather conditions, there have been complaints regarding this. A few users have mentioned that the snow blower does not come on after being kept idle for a while.
Pros
Made for heavy snow and ice

12-inch auger to cut through the ice

Includes 6 foot electrical cord, chute clearing tool, and 4 spare shear pins

Easy to assemble
Cons
Has trouble starting back up if left idle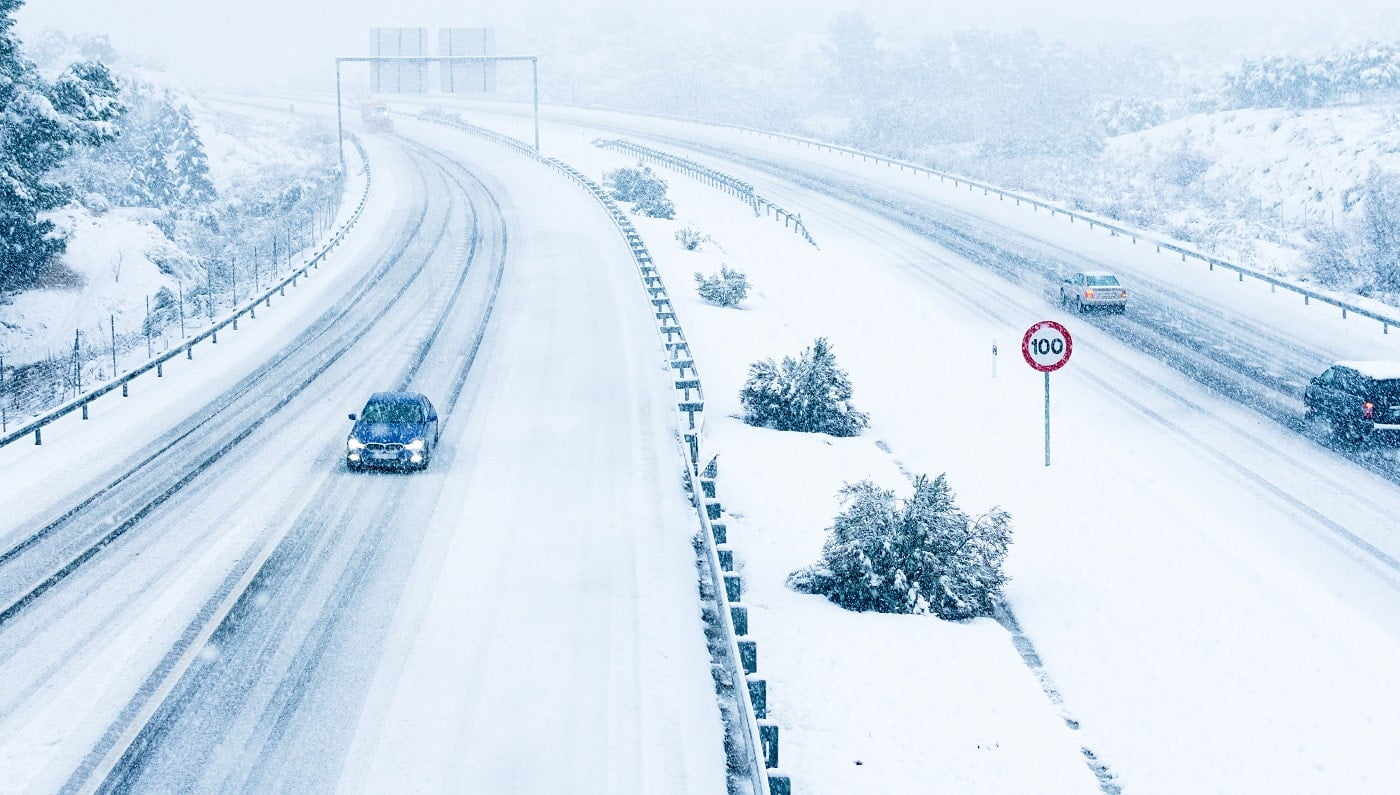 Commercial Grade Snow Blower Buyer's Guide
Buying a heavy-duty commercial-grade snow blower for residential use is quite an investment.
You do not want to end up buying something that gives you more trouble instead of making life easier for you, especially since some of them are quite expensive.
There are a lot of factors to consider while thinking about buying a snow blower. And we are here to tell you what they are. After thorough research, we have made a list for you that talks about some of the factors worth considering when buying a snow blower.
Read on, and hopefully, it will all become a tad bit clearer by the end of it.
Type
When it comes to commercial-grade snow blowers, both single-stage and two-stage have features on par with each other. One of the things worth keeping in mind is the area you are looking to clear. If you have a smaller area that can be cleared with a single-stage, buying a two-stage will only mean higher and unnecessary expenditure.
Electric vs. Recoil Pull-Start
Most commercial grade snow blowers have both or only manual start. Most snow blowers claim that the manual start fires up on the first pull, but it is always convenient to have both.
Specifications
Different commercial grade snow blowers come with varying intake heights and coverage width. If you are looking for a snow blower to tackle light to moderate fluffy snowfall, an intake height of up to 18 inches with a clearing width of 18-22 inches should be adequate.
Anything more than this is best suited to places that see heavy snowfall.
Surfaces
The kind of surface you have to clear determines the type of snow blower you need to get. Most snow blowers that are two-stage or above are made to go smoothly over surfaces that are a mix of both paved and unpaved. So, gravel, stones, and other such things will not cause any hindrance.
However, for paved surfaces with no objects lying around, it will be best to go for an electric or single-stage snow blower.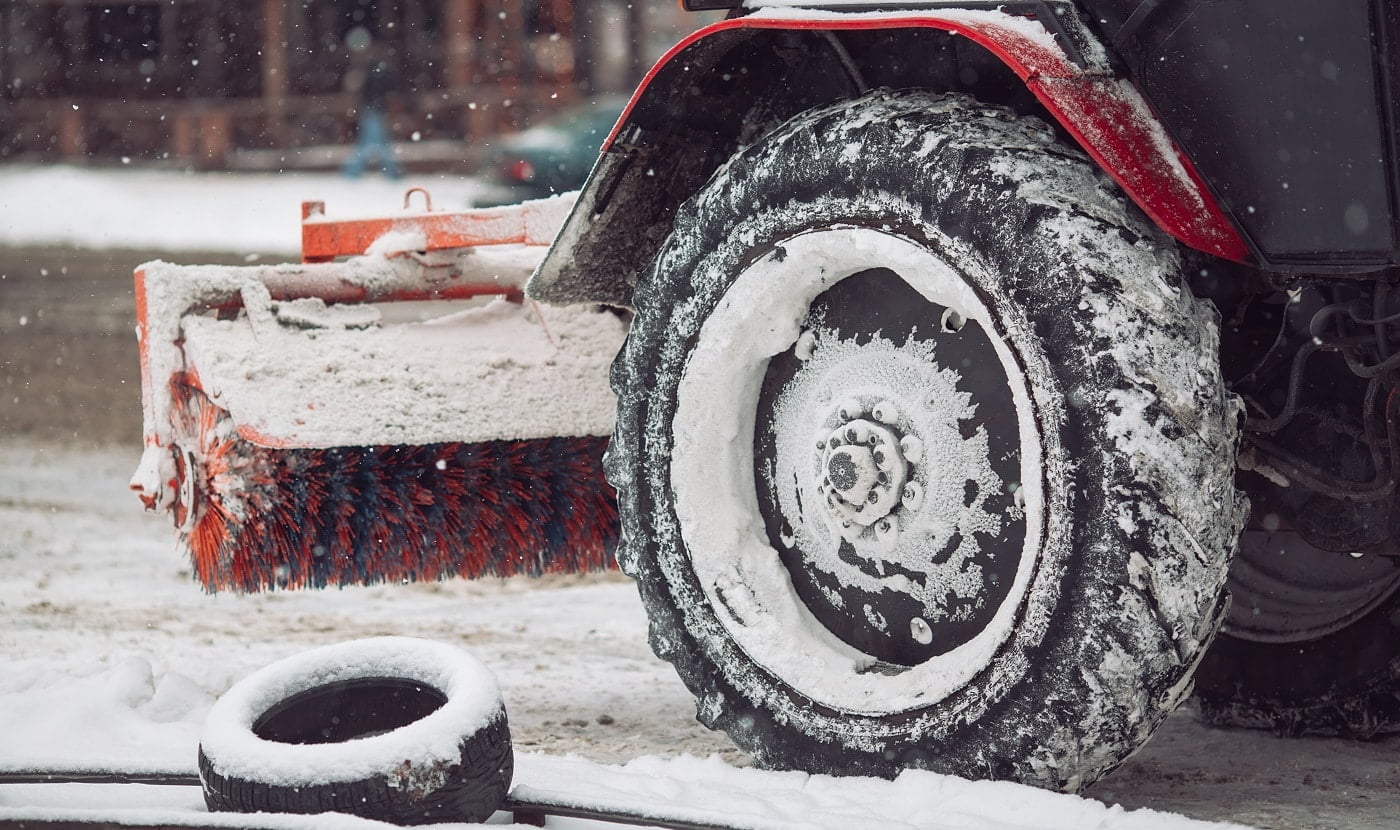 Verdict
Finally, now that we have shared some more information through our buying guide on snow blowers, we conclude this review.
To give you one final reminder, we recommend the Ariens Professional Two-Stage Snow Blower if you are willing to splurge a little. It has many fantastic features and is quite durable, so it will come in handy for a long time.
However, if you want something basic that does the job well, the PowerSmart PSS2240-X Snow Blower is a great choice.
We hope that this review has given you a better idea about commercial grade snow blowers. We'll be back soon with some more detailed reviews and tips to share.
Until then, stay safe, stay healthy!
Related Articles
11 Best Snow Shovels Right Now
13 Best Single Stage Snow Blower
10 Best Snow Blowers For Large Driveways
51 Best Snow Sculpture Ideas to Consider this Season
What to Do When Your Snow Blower Won't Start
Ariens Vs Husqvarna Snow Blowers | Obvious Winner?
Troy-Bilt Squall 2100 208cc 21″ Single-Stage Gas Snow Thrower [Reviewed]
5 Best ATV Snowblower Attachments  
13 Best Snow Joe Electric Snow Blowers  
EGO Power + Snow Blower SNT2100 Reviewed Today
4 Best Remington Snow Blower Reviewed | Buyer's Guide
4 Best Tractor Snow Blower Combinations  
How Much are Snow Blowers? [Costs & Maintenance]
4 Best Tractor Snow Blower Combinations
3 Best Briggs and Stratton Snow Blowers
11 Best Snow Blower for Gravel Driveways