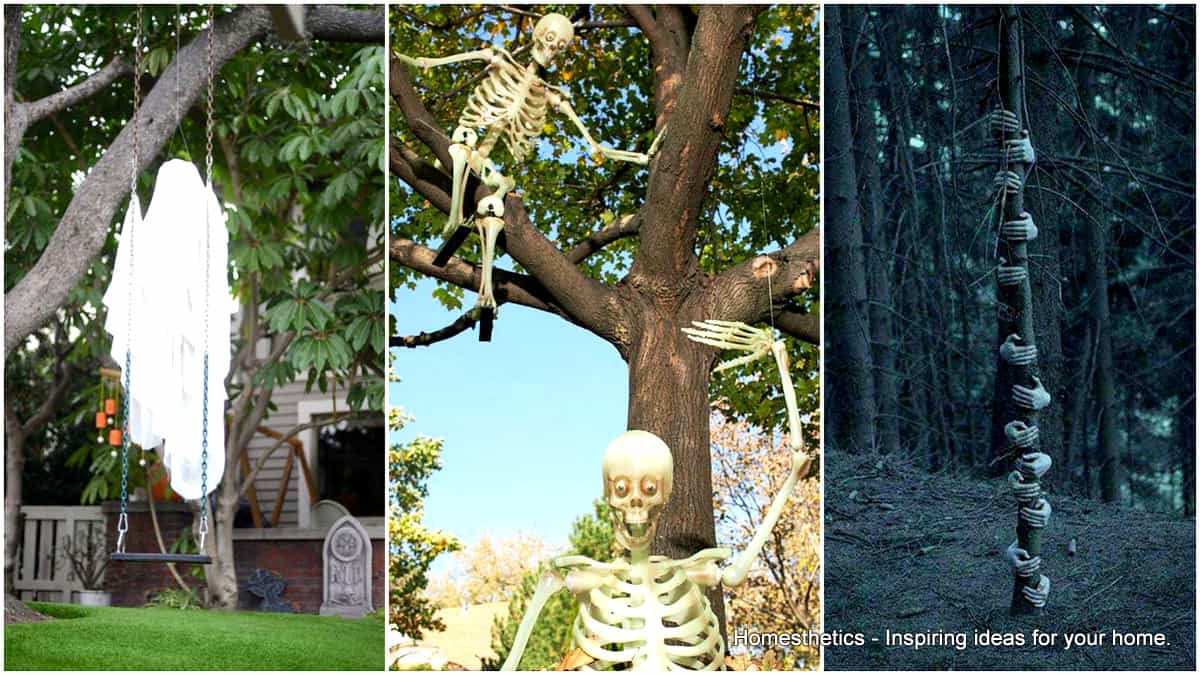 The Halloween celebration is just around the corner and among sweets, costumes and pure enthusiasm the decor that we prepare today is the one that spooks the pedestrian tomorrow. Simple DIY decorations can be extraordinary efficient and inexpensive if handled right and one extraordinary support for them is the neighboring greenery. Enchanting and spooky ways to decorate trees for this event have been curated and while they`re very different in approach we would love to hear what design choices you make this season, cast a glance at the gallery below prepare a frightening setting !
Spooky Ways to Decorate Trees for Halloween
1. build a tomato cage tree that lights up

via twotwentyone.net
2. use bat silhouettes branches and pumpkins in a centerpiece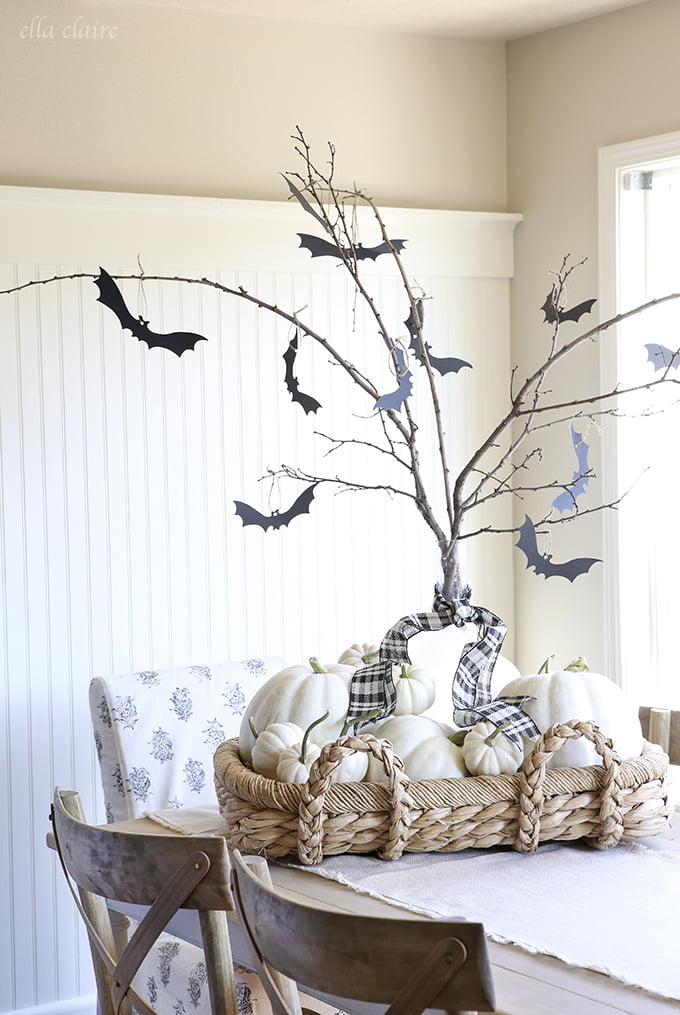 3. twigs and yarn can make extraordinary spider webs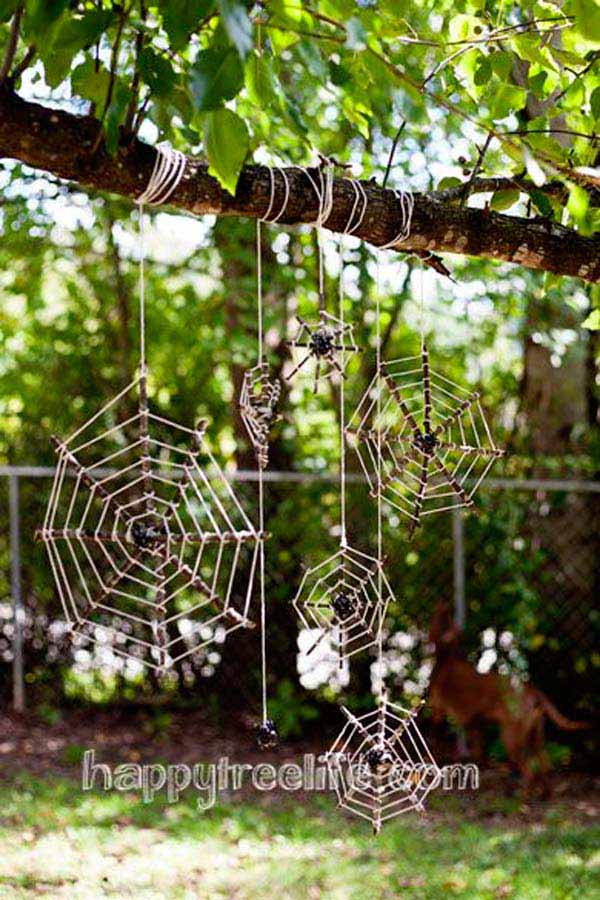 via pinterest.com
4. use string lights to create the right ambiance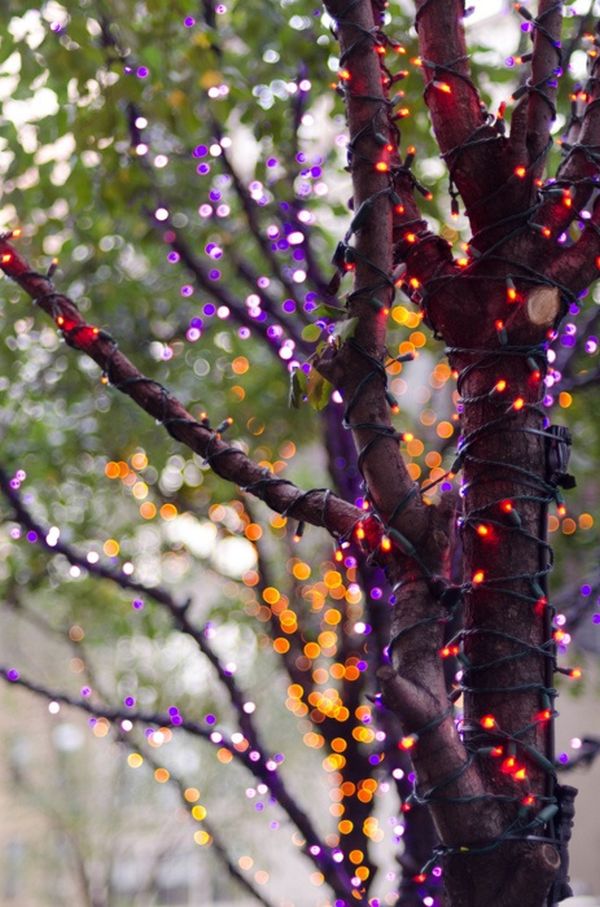 Source Unknown
5. create the right warning signs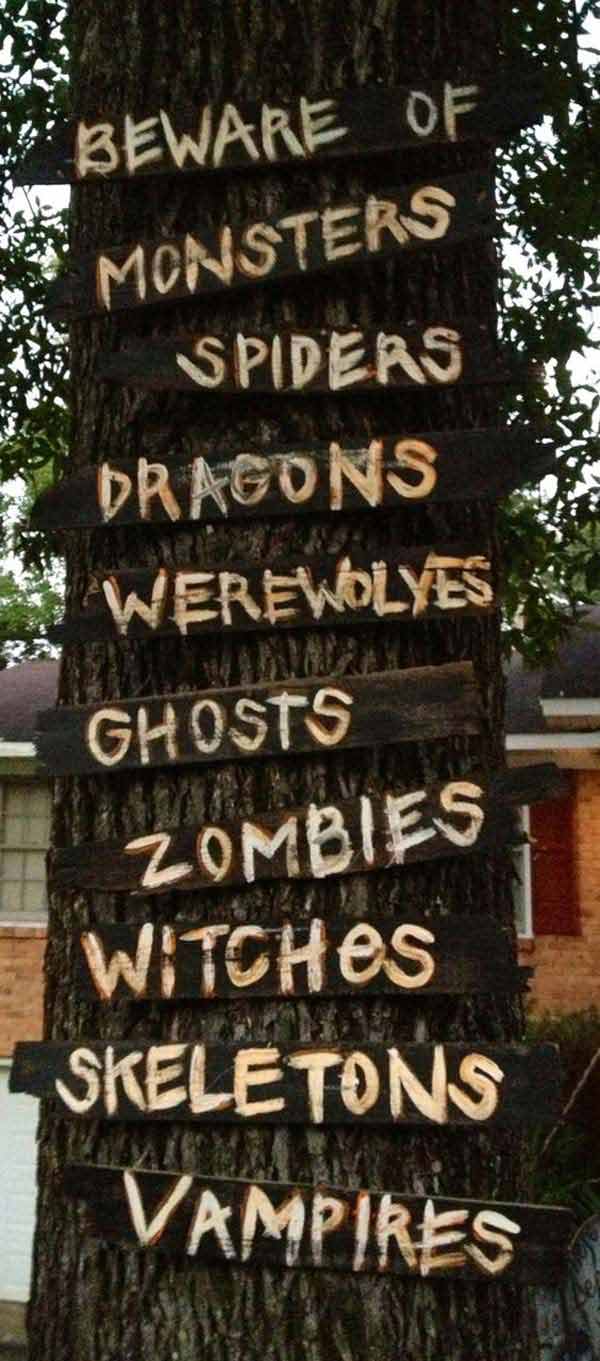 via woodsmokeandpumpkins.tumblr.com
6. use twigs and leaves to sculpt creepy faces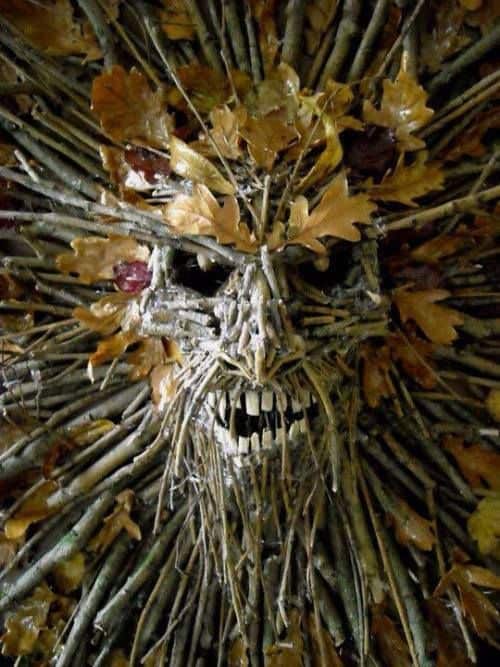 Source Unknown
7. using the right skeleton in the right tree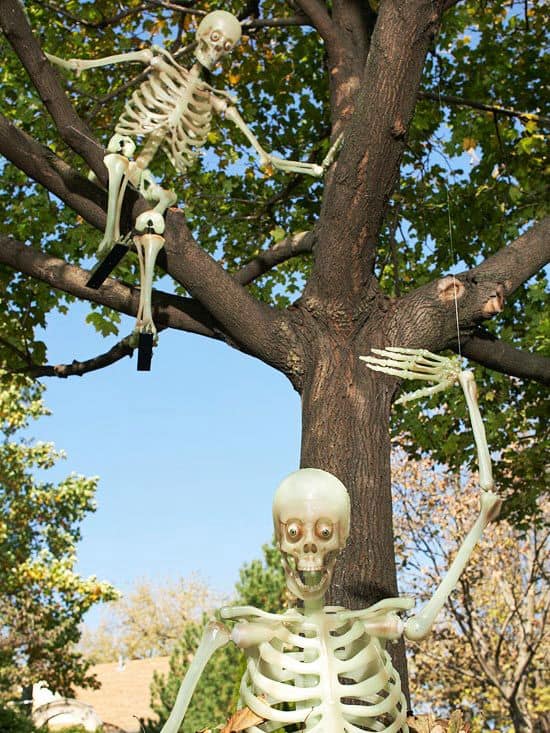 via bhg.com
8. portray a skeleton attempting to get out of greenery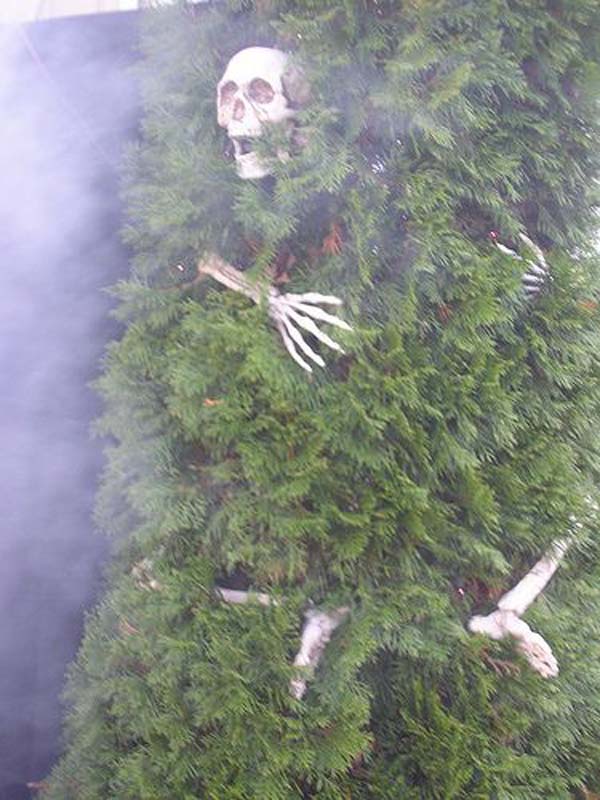 Source: halloweenforum.com
9. emphasize your HALLOWEEN décor with DIY hanging bats

via hgtv.com
10. draw spooky eyes on neighboring trees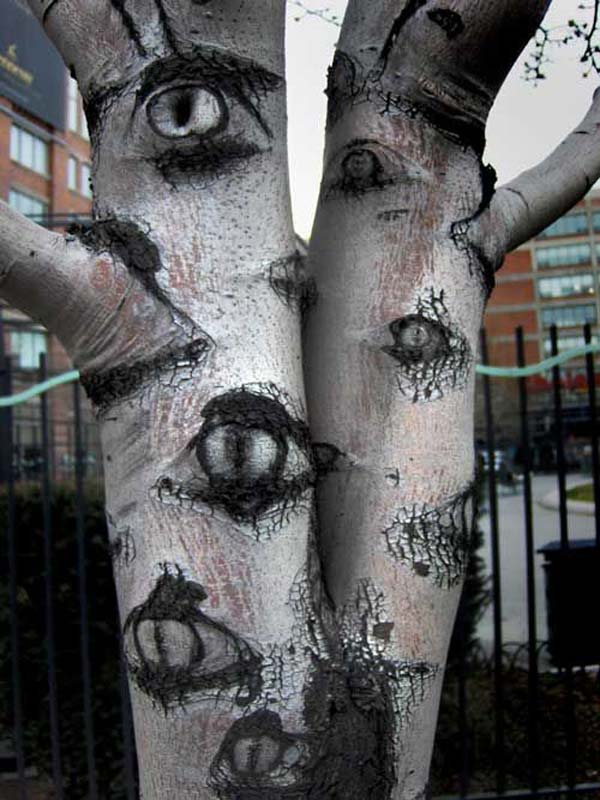 Use natural inks only, water based, damaging the trees in the process is not an option.
11. create sculptural trees with string lights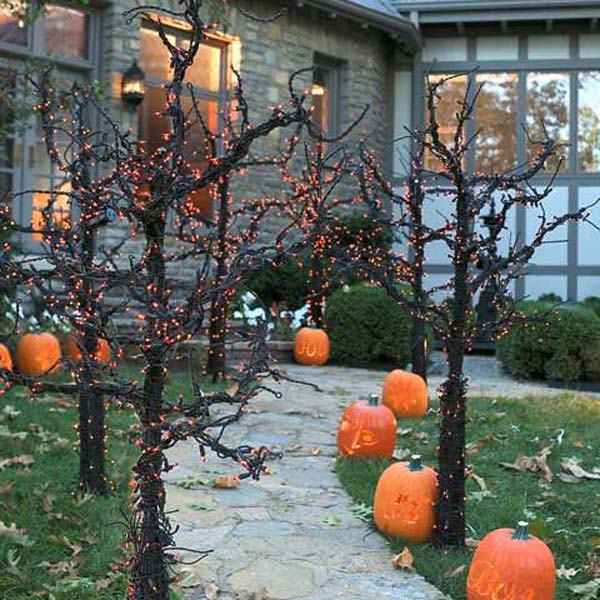 via yournestdesign.blogspot.com
12. use hand sculptures to shape spooky décor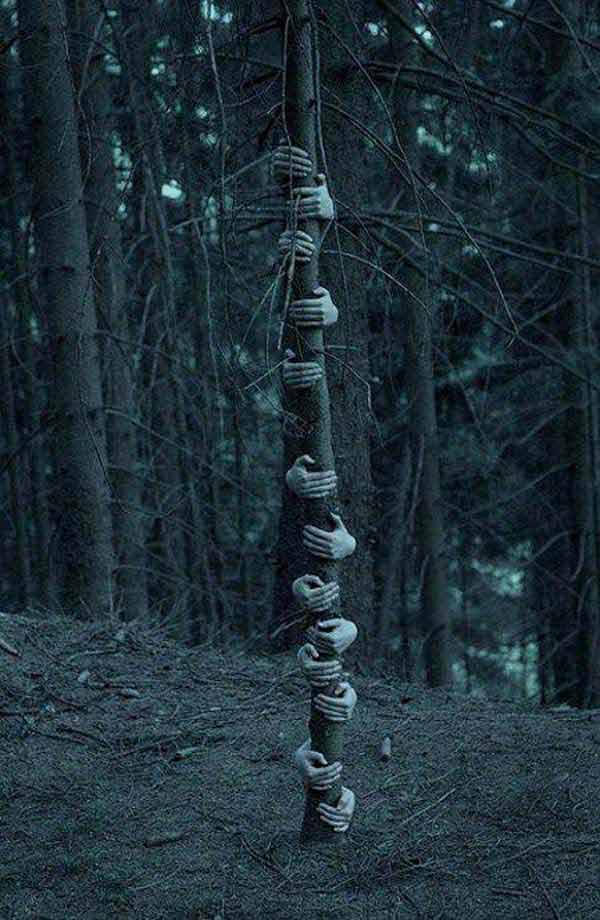 13. create devouring greenery in your yard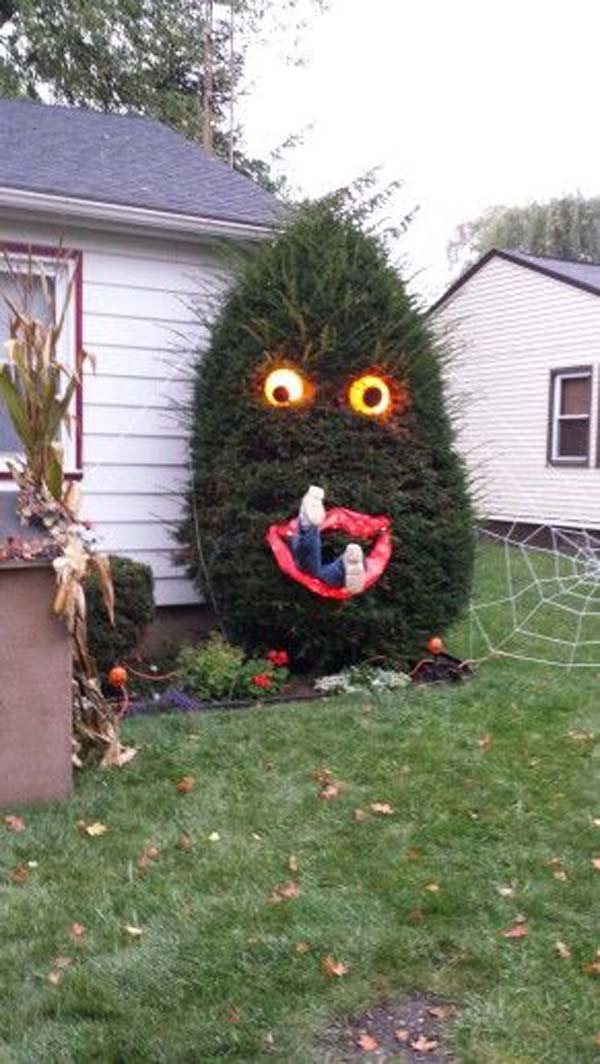 via pinterest.com
14. cloth spooks can be everywhere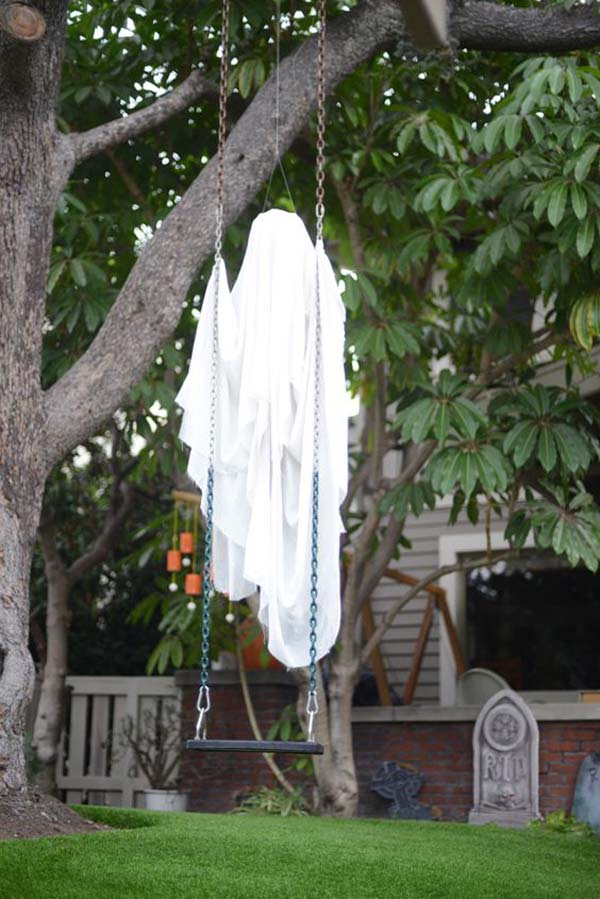 15. use immense balloons to create giant eyes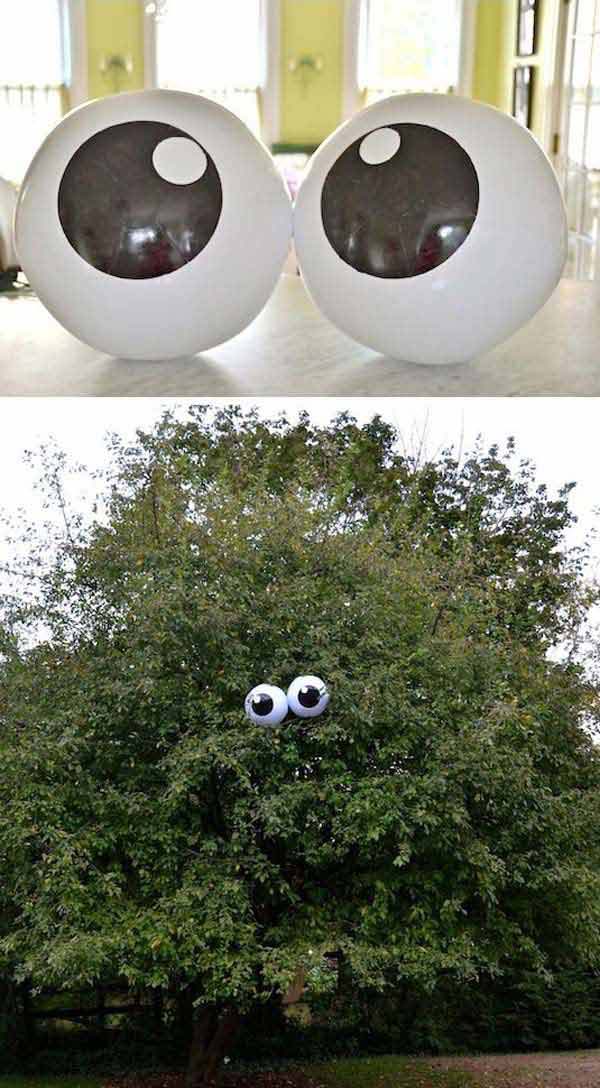 via princessandthefrogblog.blogspot.com
16. build a witch`s haunting endeavors gone wrong

via ehow.com
17. use balloons to portray small evil pumpkins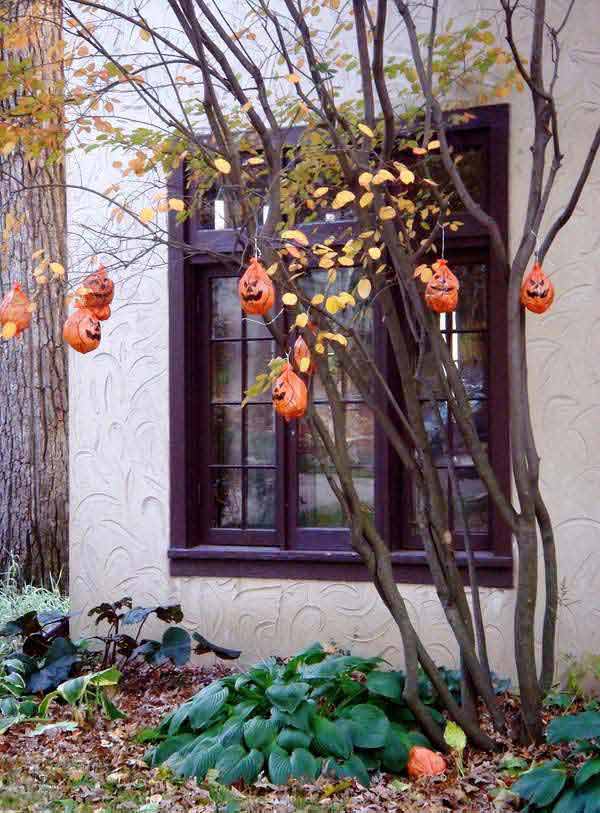 Source Unknown
18. use simple paper eyes to animate your setting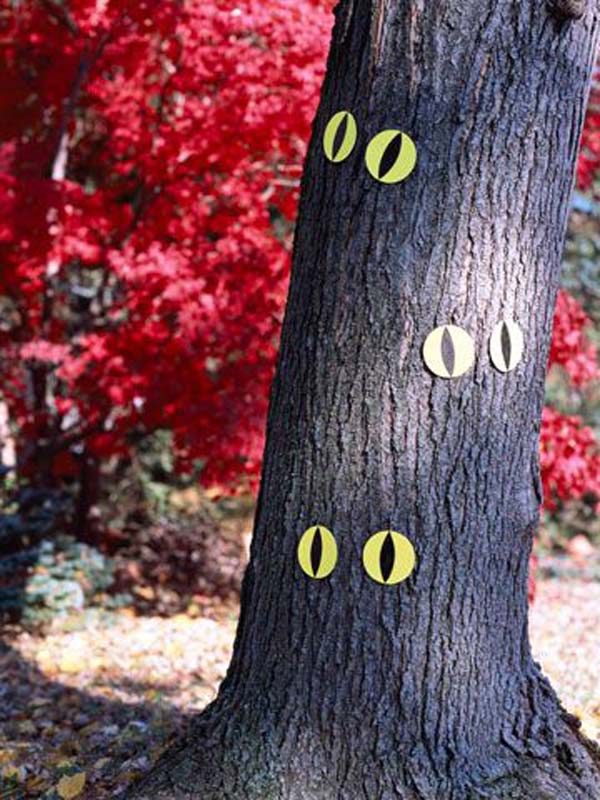 19. airy transparent spooks can really spice up the mood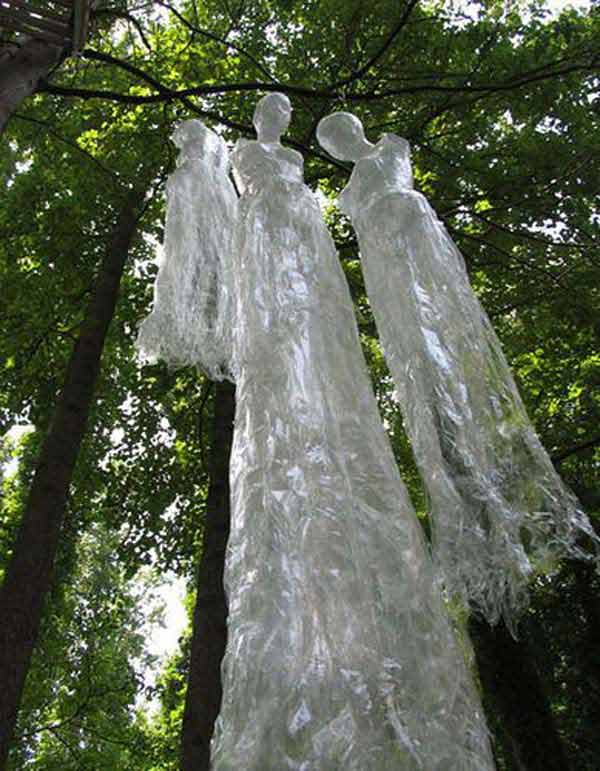 via flickr.com
20. create cardboard gravestones and use the right light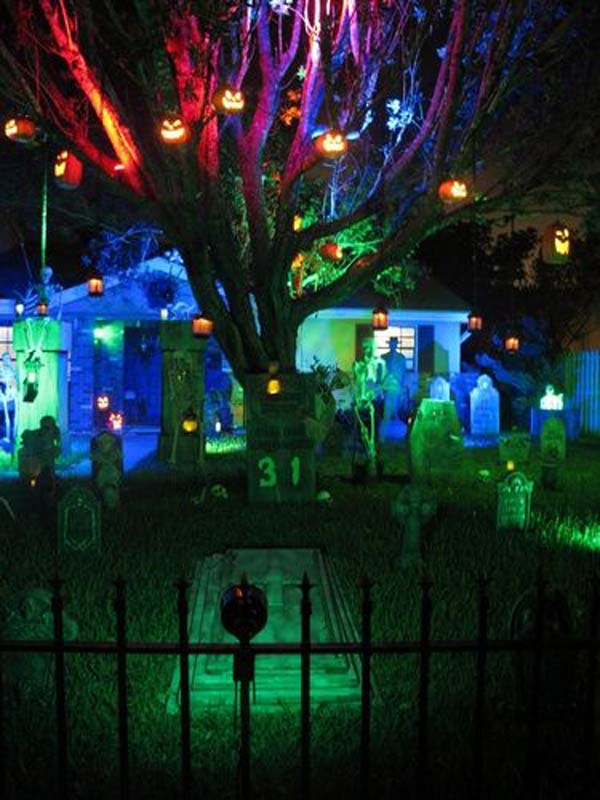 21. a giant spider and its victim may surprise pedestrians

22. glow sticks and toilet paper rolls can bring the trees to life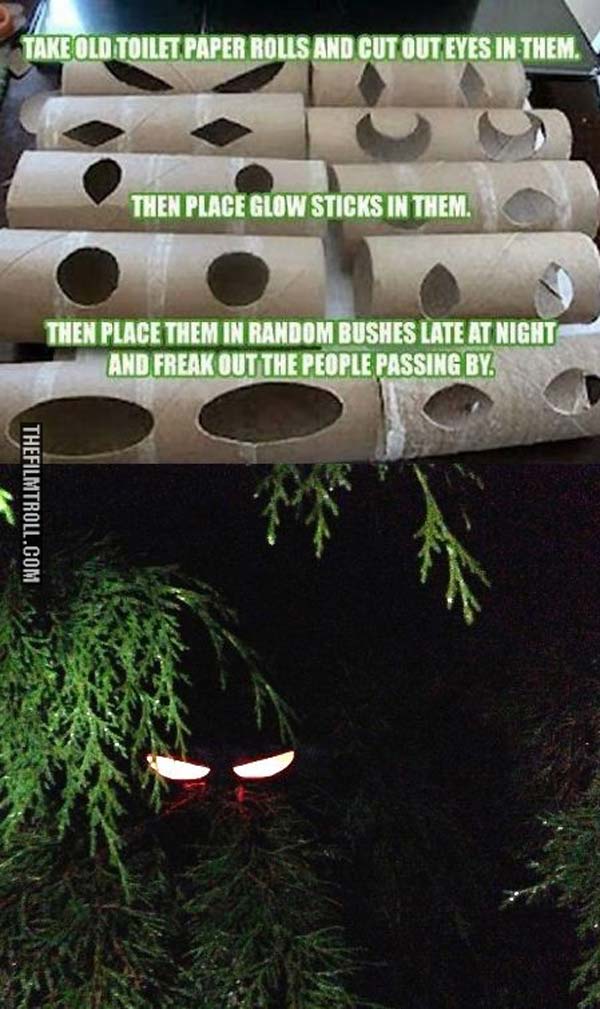 via imgur.com
23. stage odd outdoor installations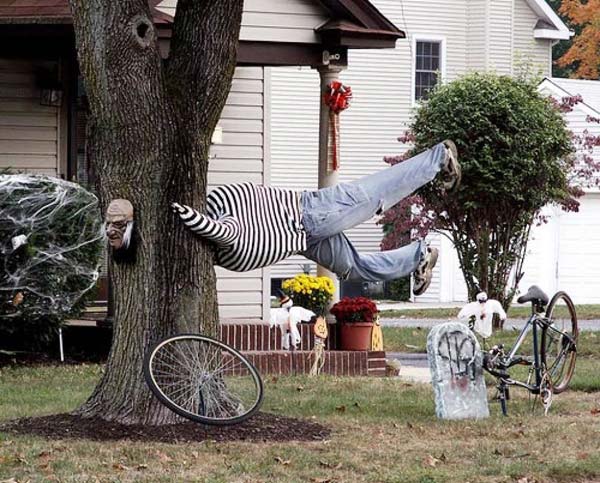 Source Unknown
24. plastic bags and ketch-up can go a long way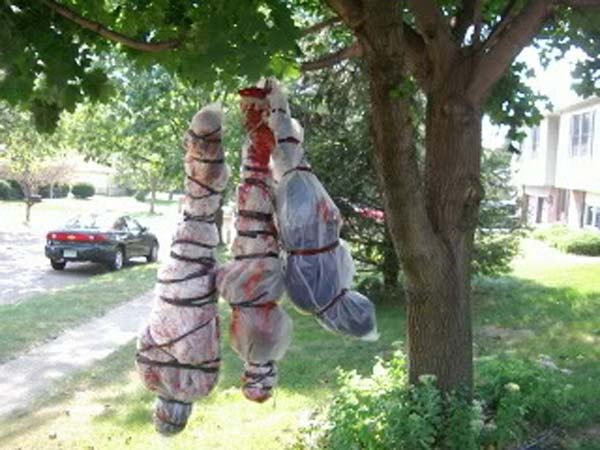 via hauntforum.com
25.  simple pumpkins can keep a tree company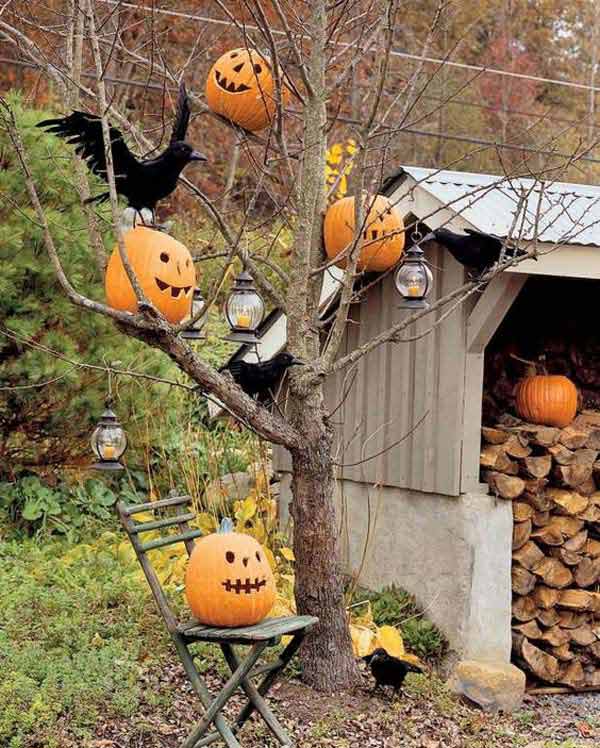 via msn.com
26. lighting can change simple elements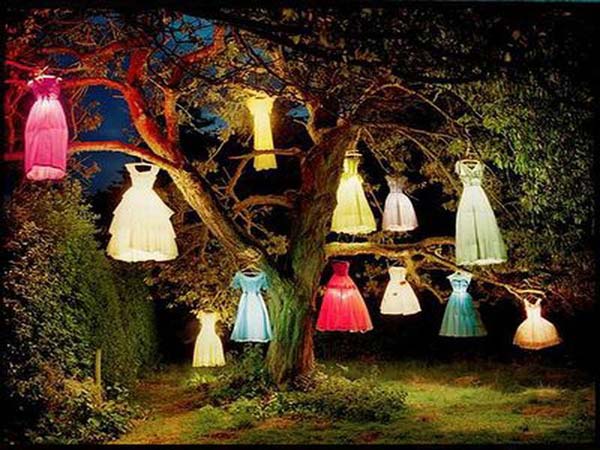 via outdoortheme.com
What do you think about these tree installations? What décor did you like and what you are going to use in your next Halloween celebration? We would love to hear your opinion in the comment section below.
PS: If these spooky ways to decorate trees were not spooky enough we invite to see something really scary, a selection of terrifying haunted house ideas, here.
Related Articles