Pill bottles are something that we encounter at one point in our lives for one reason or another and at that point one enthusiast may notice that he stumbled across a fine recipient that should not be simply discarded. The landfill would have no use for such an item where your household could put it to good use in one way or another.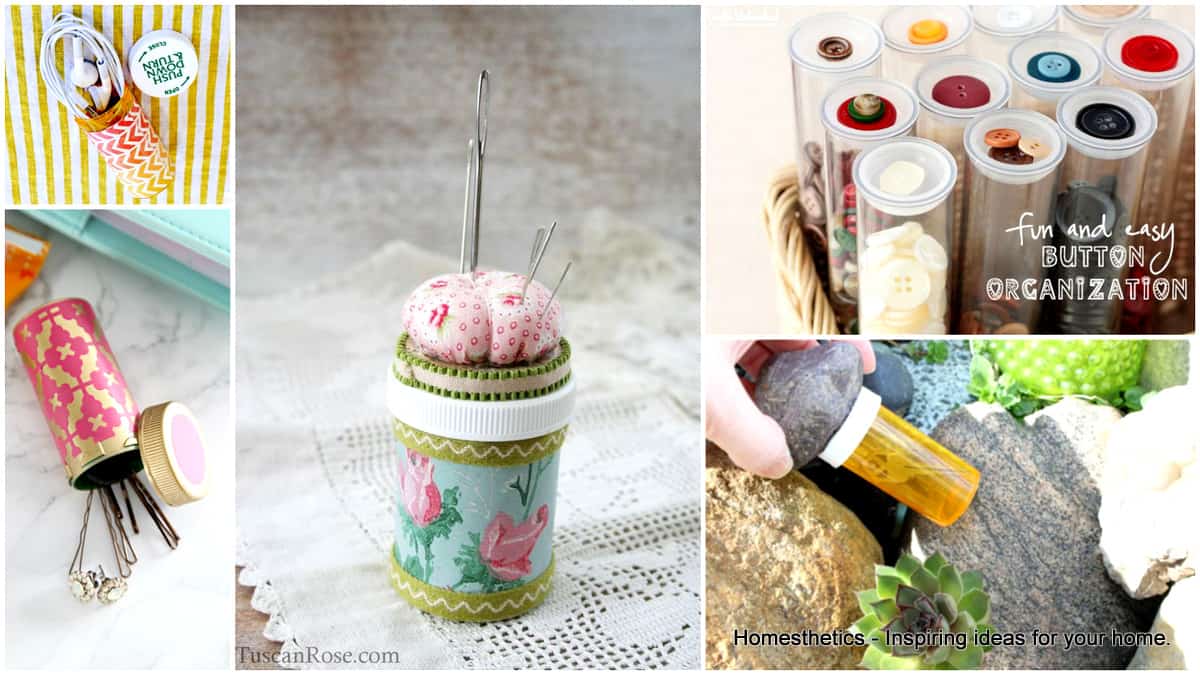 The gallery that follows contains no less than 18 ingenious pill bottle crafts meant to help you reuse and up-cycle the containers to you advantage, take a moment and cast a glance, you`ll surely find a pocket idea for the new recipient.
1. construct a tiny survival kit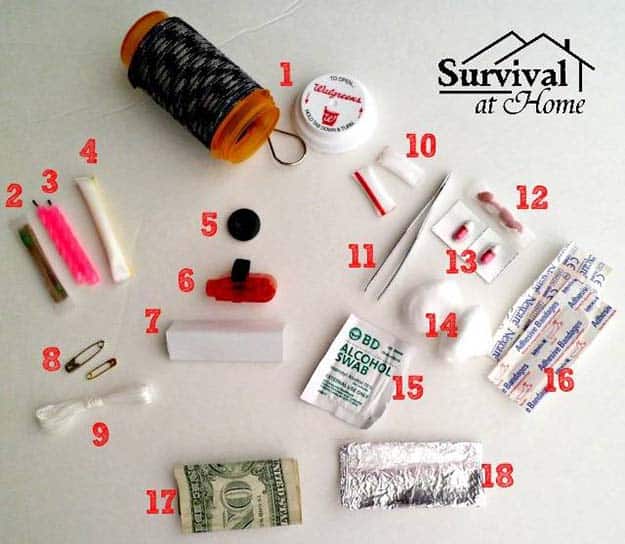 Small enough to find space in your backpack while hiking and useful enough to be worth the effort of jamming little things in a little container, this tiny pill bottle survival kit is a great match for the adventure seeker.
via survivalathome.com
2. create extraordinary potion bottles for halloween

On Halloween things are reinvented, mundane items become the extraordinary, a simple bottle can become a potion bottle, a function that does great justice to the modern equivalent, the pill bottle.
via ehow.com
3. transform a pill bottle into a snowman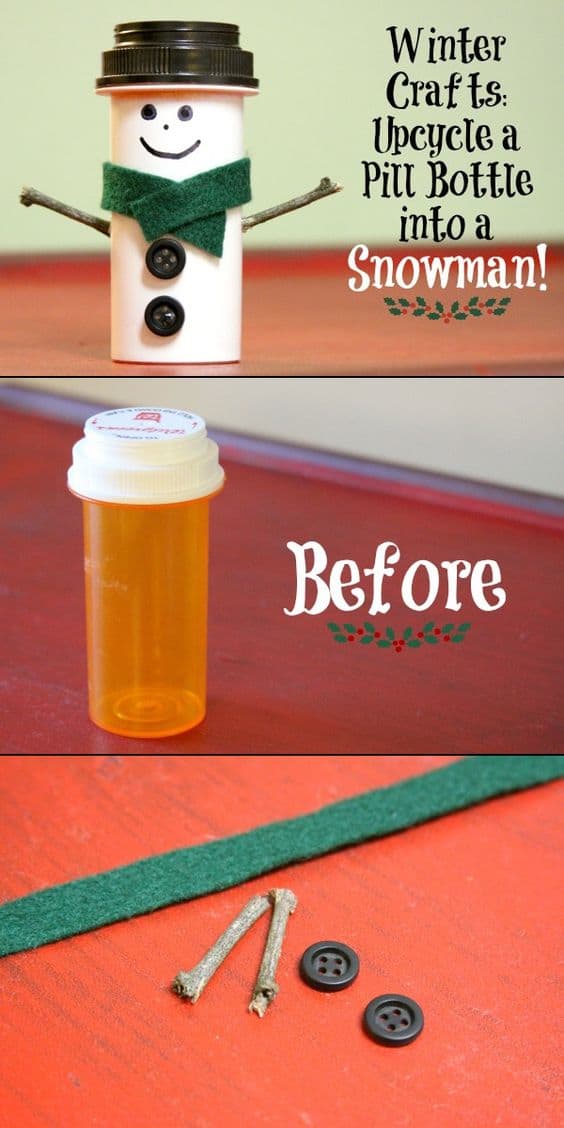 A great Christmas craft to realize with the little one, the pill bottles will never look more appealing for toddlers.
via 104homestead.com
4. use old pill bottles in an advent calendar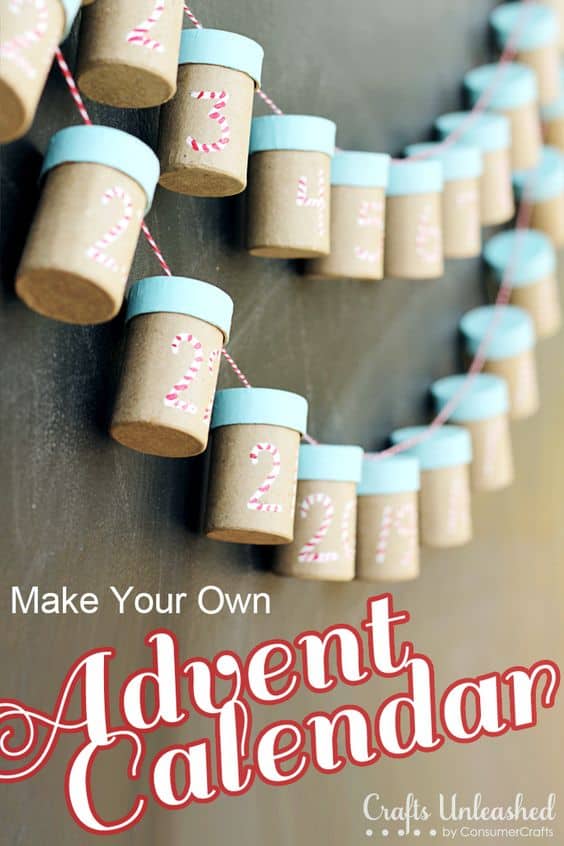 One per day, spreading color and joy.
via blog.consumercrafts.com
5. make your own coloring pencils out of left-overs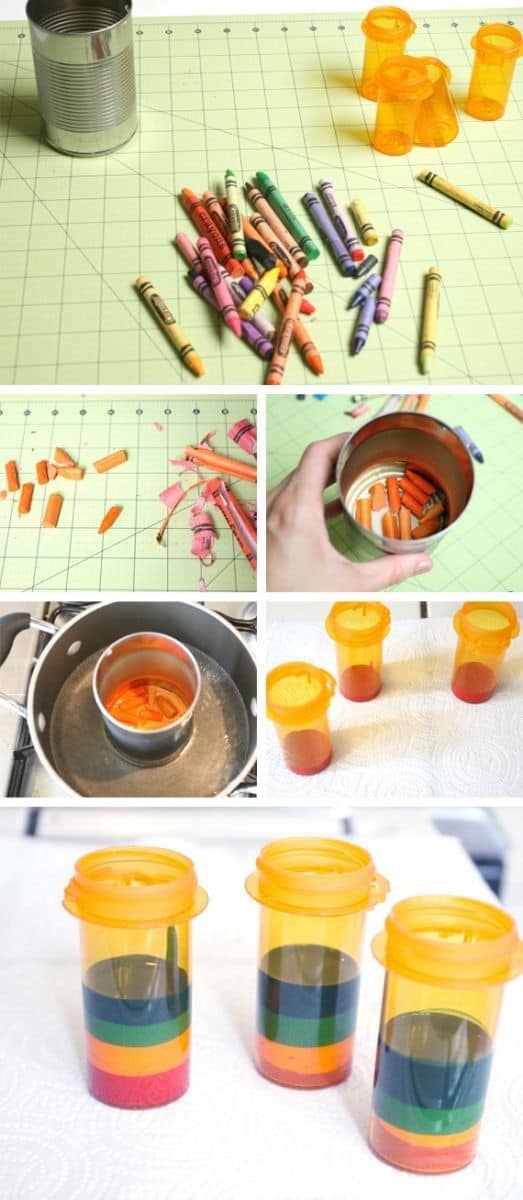 Left-over colored pencils can now be put to good use with your new molds. Have fun coloring with a new form, enjoy color by your little one.
via momtastic.com
6. prepare diy containers for disney world trips
The pill bottle takes on an extraordinary task, assisting the little one once more across multiple rides.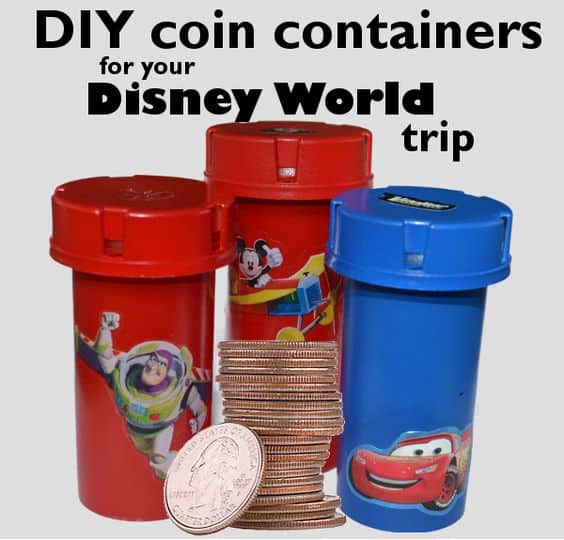 7. organize your seed collection thoroughly
Pill bottles can protect the legacy of your garden in style, efficiently.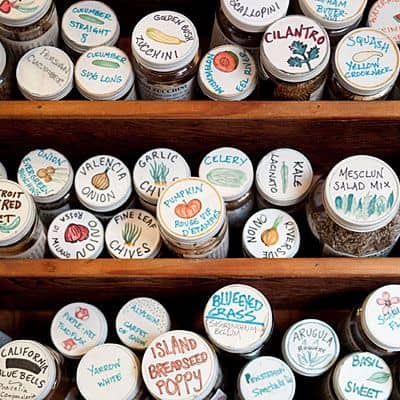 via sunset.com
8. make a pill bottle your earphone holder container
Washi tape is here to transform all your containers, pick the pattern and color of choice and make beautiful, practical changes.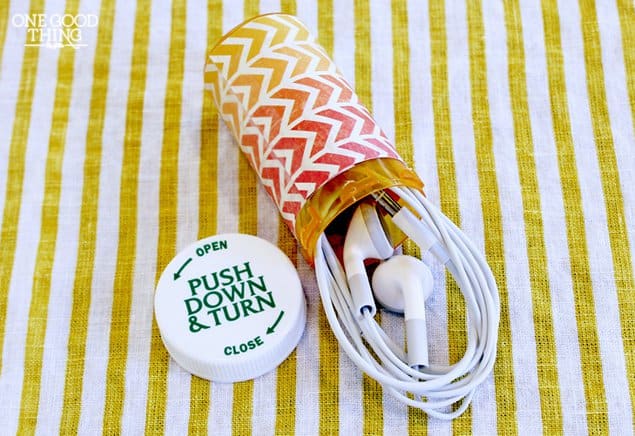 9. forge a new travelling cotton swab holder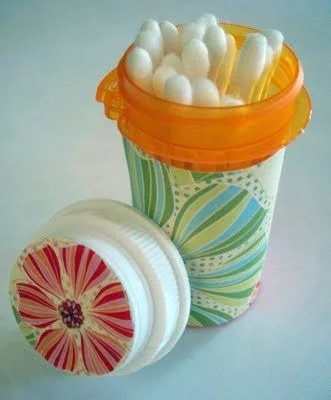 Mod Podge can welcome old lovely textiles on your travelling cotton swab holder, simple and graphic.
10. store bobby pins in a new graphic container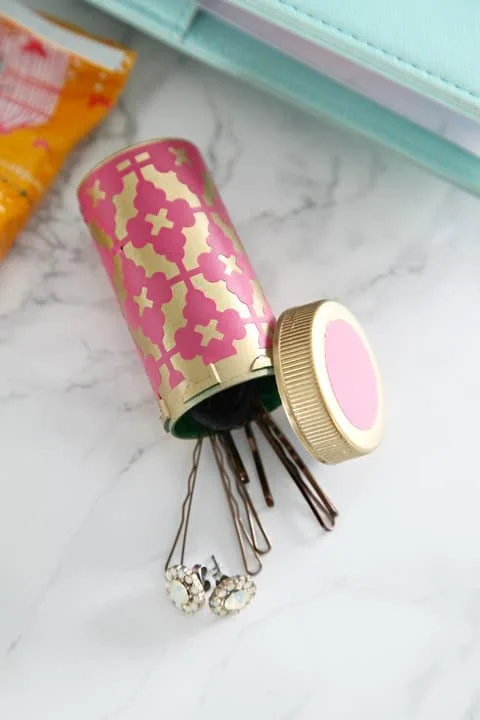 11. realize a small travel sewing kit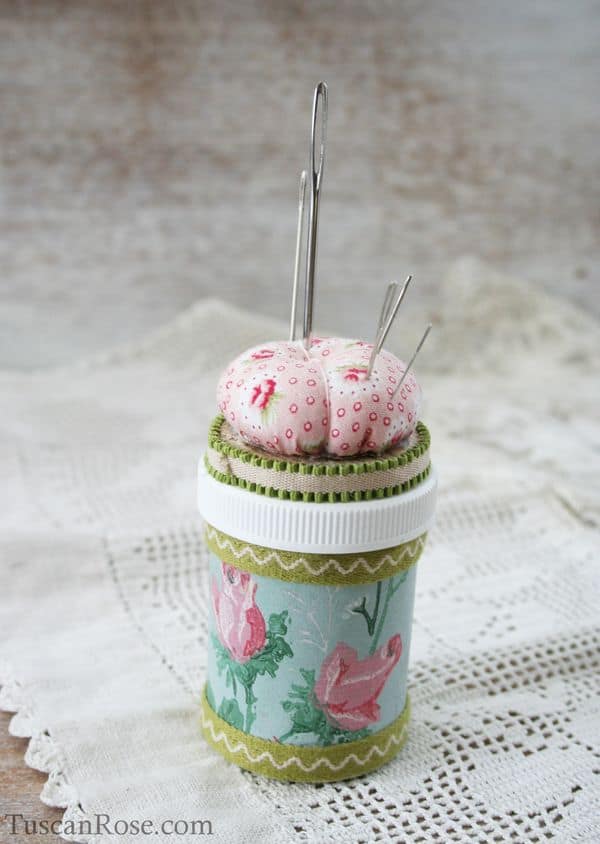 A sewing kit can be as beautiful as you envision it and the Tuscan Rose surely raised the bar high, surge inspiration and create your travel emergency sewing kit.
12. have a tiny first aid kit at your grasp
13. build a vase suited for bamboo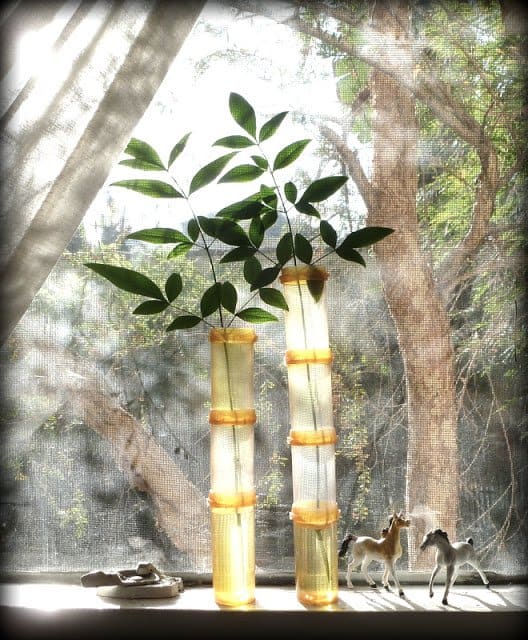 14. have a secret key hide-out protected by a rock on the lid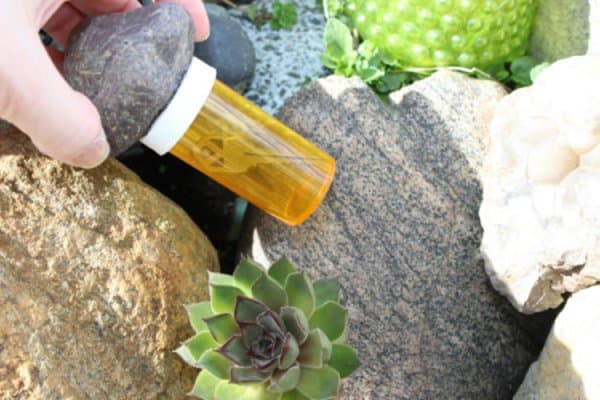 15. have the laundry quarters at hand organized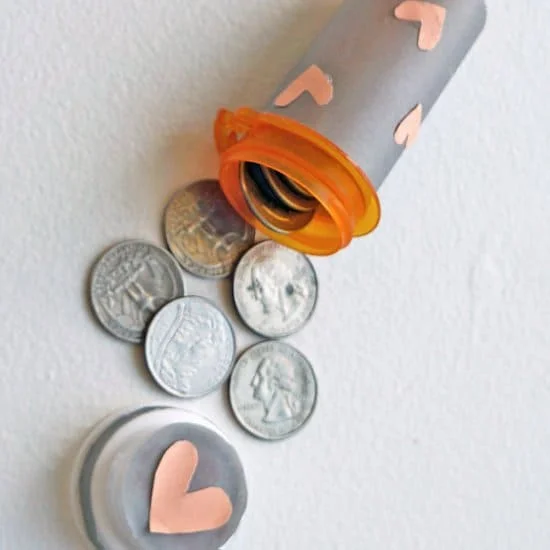 16. store your buttons by color and size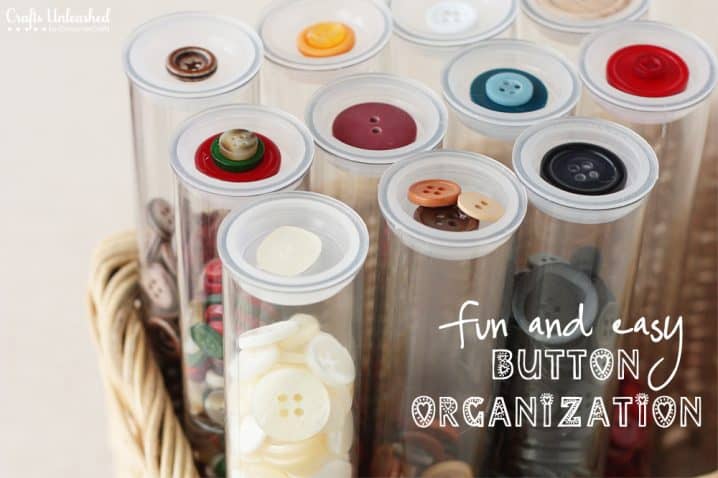 17. personalize toothbrush holders by name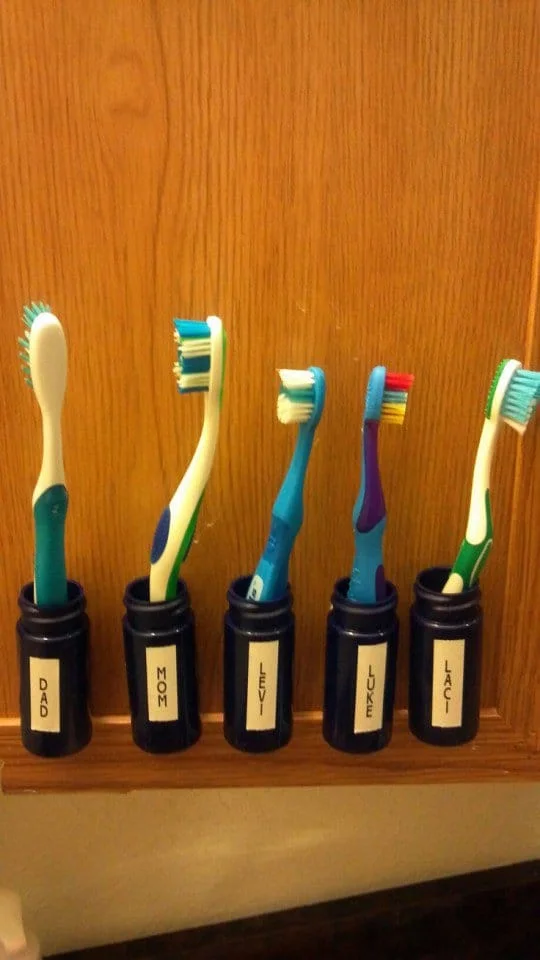 18. have a quick nail polish remover kit ready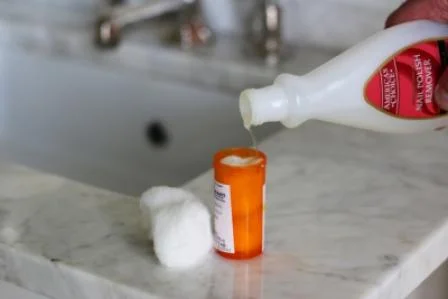 19. use the pill bottle as a travel container for shampoo

20.  light your way with a pill bottle garland

Any color can be nestled on the bottle itself to change the dynamic of the interior design, get creative, spread joy.
21. create funky jewelry with your kids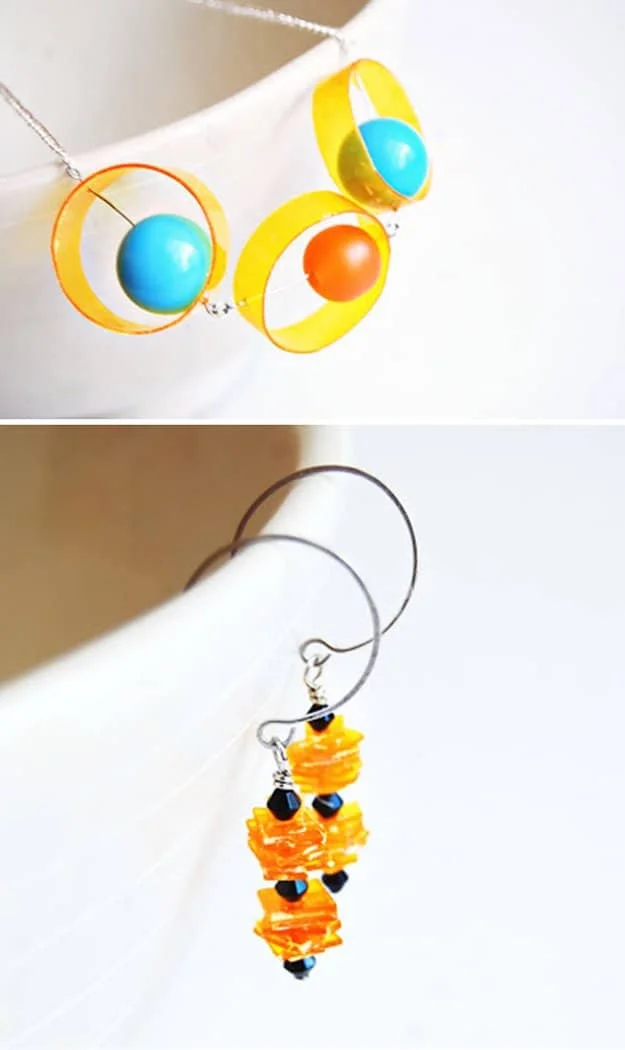 via Lilac Pop
22. create snowman christmas tree decorations

The little ones would love a crafting session that would have these tree decorations as result, enjoy every moment.
23. create art installations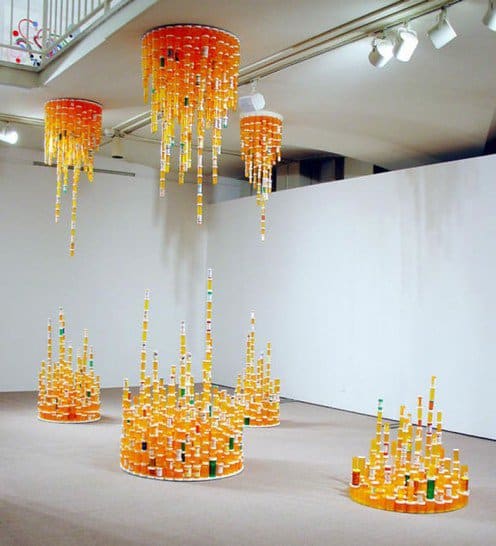 Use the pill bottle as a modular item and surprise your guests, a new chandelier can be shaped, simple process with extraordinary results.
24. use pill bottles as gift boxes or TREASURE boxes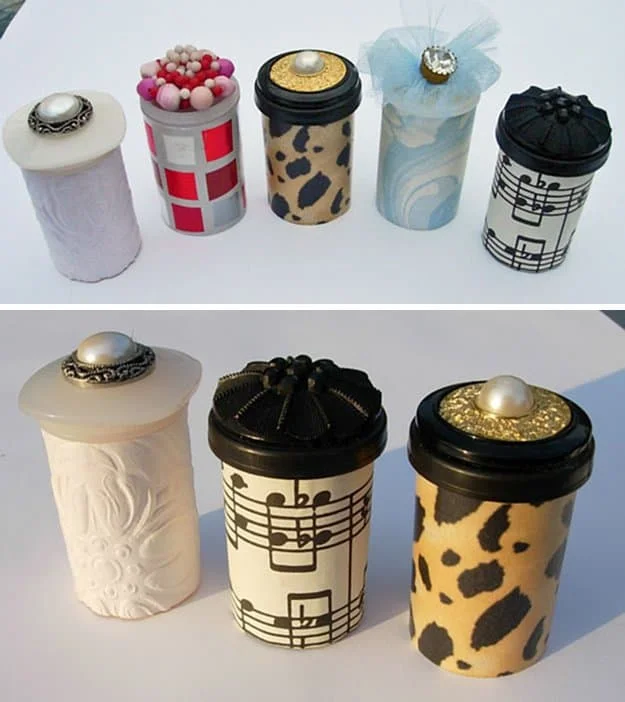 via In My Own Style
The simple pill boxes can be gift boxes for small gifts during Christmas or extraordinary treasure chest during the Easter Hunt, get creative with textiles, paper and Mod Podge!
Simple, yet extraordinary practical and functional, the ideas showcased above ought to come in handy yet many more uses for these containers are yet to surface. How are you using yours? We would love to hear from you in the comment section below.