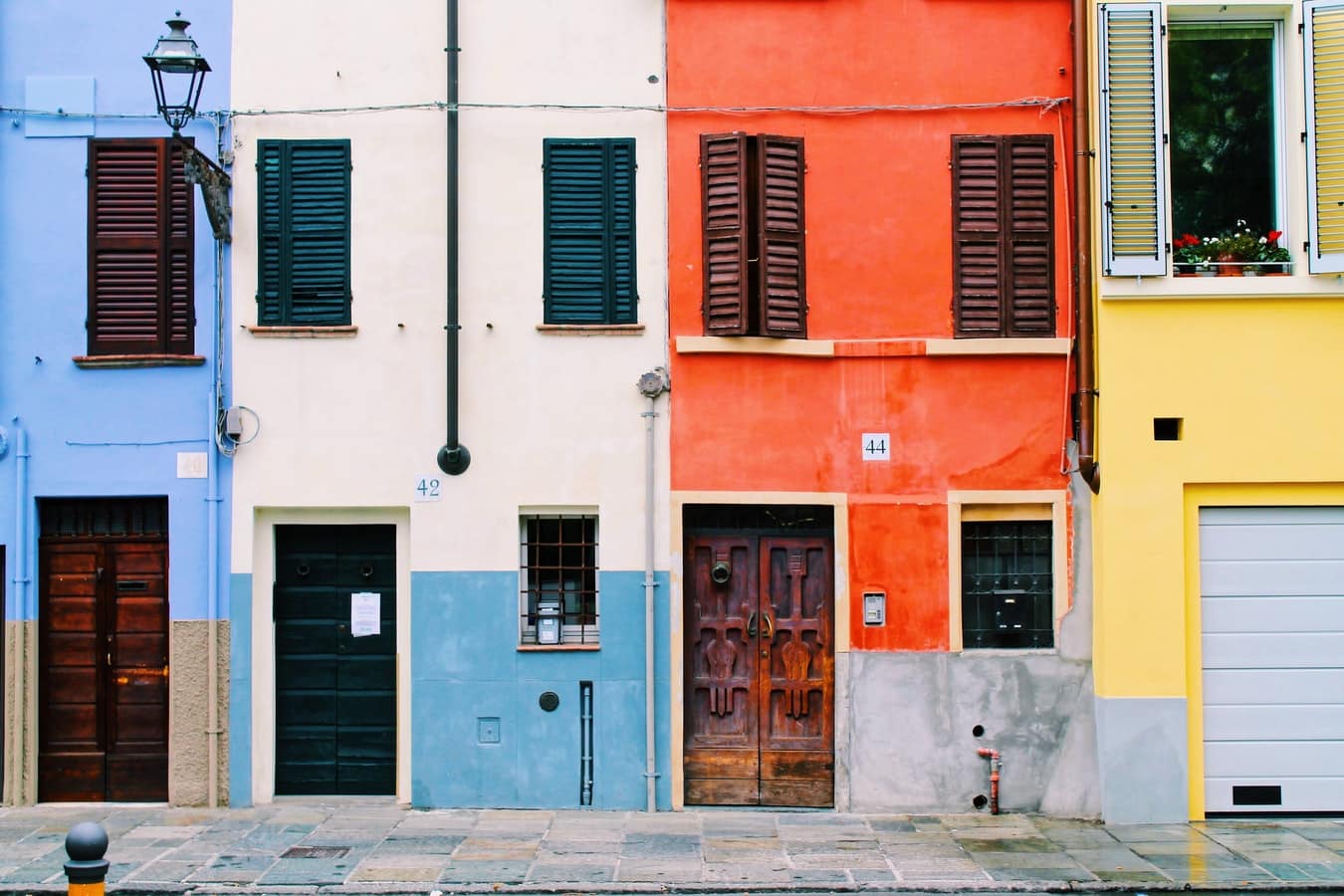 Window frames can truly speak volumes about your refined taste in architectural designs and home improvement ideas.
If you're renovating your home or simply want to install new window frames, you can experiment with a variety of styles and build materials depending on your budget and requirement. But regardless of the type you choose, it should also be practical in the long run as you'd want the frames to hold up against the elements of nature.
That's why we have included every intricate detail so you can find frames that will work best for your home.
Without further ado, let's get started.
Window Frame Types 101
Key Window Factors to Consider
Like we said, not all window frames are viable for your home, as you should also look beyond the aesthetics and find something that will serve your purpose. The following are some of the essential factors you must consider.
R-value
It evaluates the window's ability to check heat transfer – how it prevents the room temperature from getting affected by the temperatures outside. In this case, the higher the R-value, the better.
U-value (U-factor)
It's the inverse of the R-value. Since U-value measures the tendency to transfer heat, a lower unit is ideal.
Solar Gain
Solar gain (also referred to as solar heat gain coefficient) indicates how much a window will heat a room when it receives direct sunlight. While it's a good thing in cold weather conditions, solar gain can spike your air-conditioning costs in peak summer.
Wind Resistance
Wind Resistance is measured in cubic feet per minute (CFM). There should be two numbers for accurate assessment: one for 70°F and one for 0°F.
Types of Window Frame Materials
Now that you know about the different factors that should guide your purchase decision, the next thing you should do is choose the window frame material. Take a look at this list to find the ideal option.
Wood
Wood, undoubtedly, is one of the most common choices, primarily for its visual appeal and excellent insulating properties. It keeps the interiors cool while resisting the heat from outside and vice versa. However, wood is more susceptible to wear in humid climate areas and requires maintenance to retain their look.
Since wooden frames expand and contract depending on the weather, sanding, painting, and sealing become necessary. So, if you want window frames that you can put up and forget, wood is not the ideal option. But if you are looking to create a vintage look that will enhance the decor of your home, wood is the obvious winner.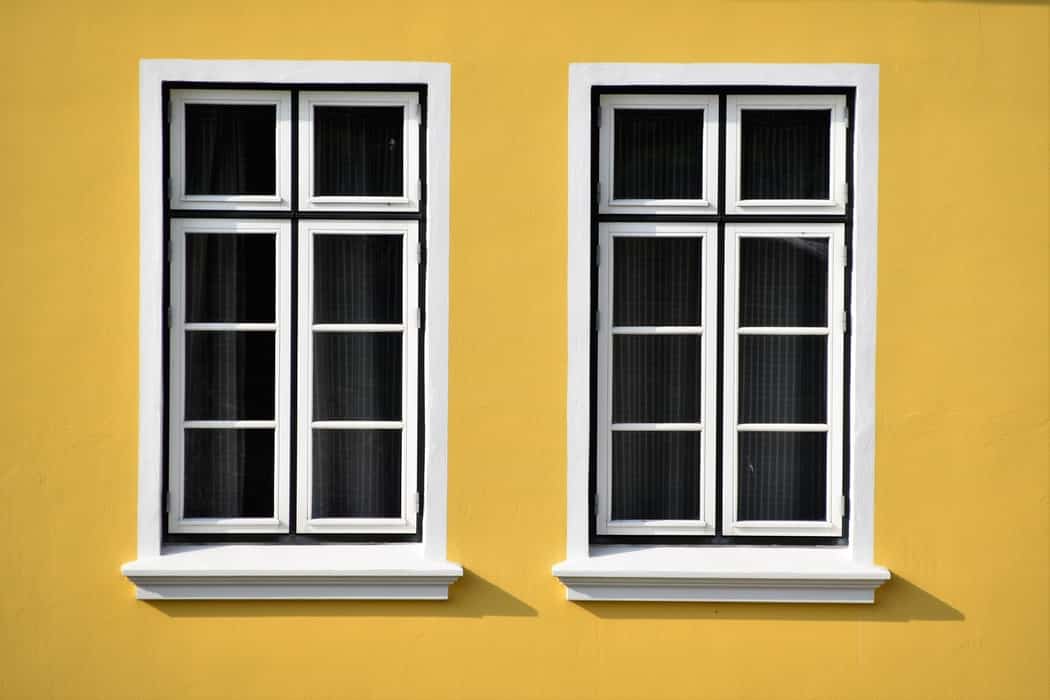 That said, wooden frames are relatively more expensive, but that may not always be an indication of high quality. Before buying the frames, make sure to check for smooth window operation and corners that provide a good fit. Any exposed parts should be blemish-free, and there shouldn't be any visible finger joints.
Vinyl
Vinyl frames are gradually breaking the dominance of wood frames because of their affordability, effective insulator qualities, and low maintenance needs. Besides, vinyl frames can be built for any size opening, and you can choose from a wide range of color options. Also, they're easy to clean with some water and sponge.
Nevertheless, there are a few downsides to vinyl. In extremely hot climates, vinyl windows are prone to warping. Plus, it's not for everyone, as the look may not be suitable for your home.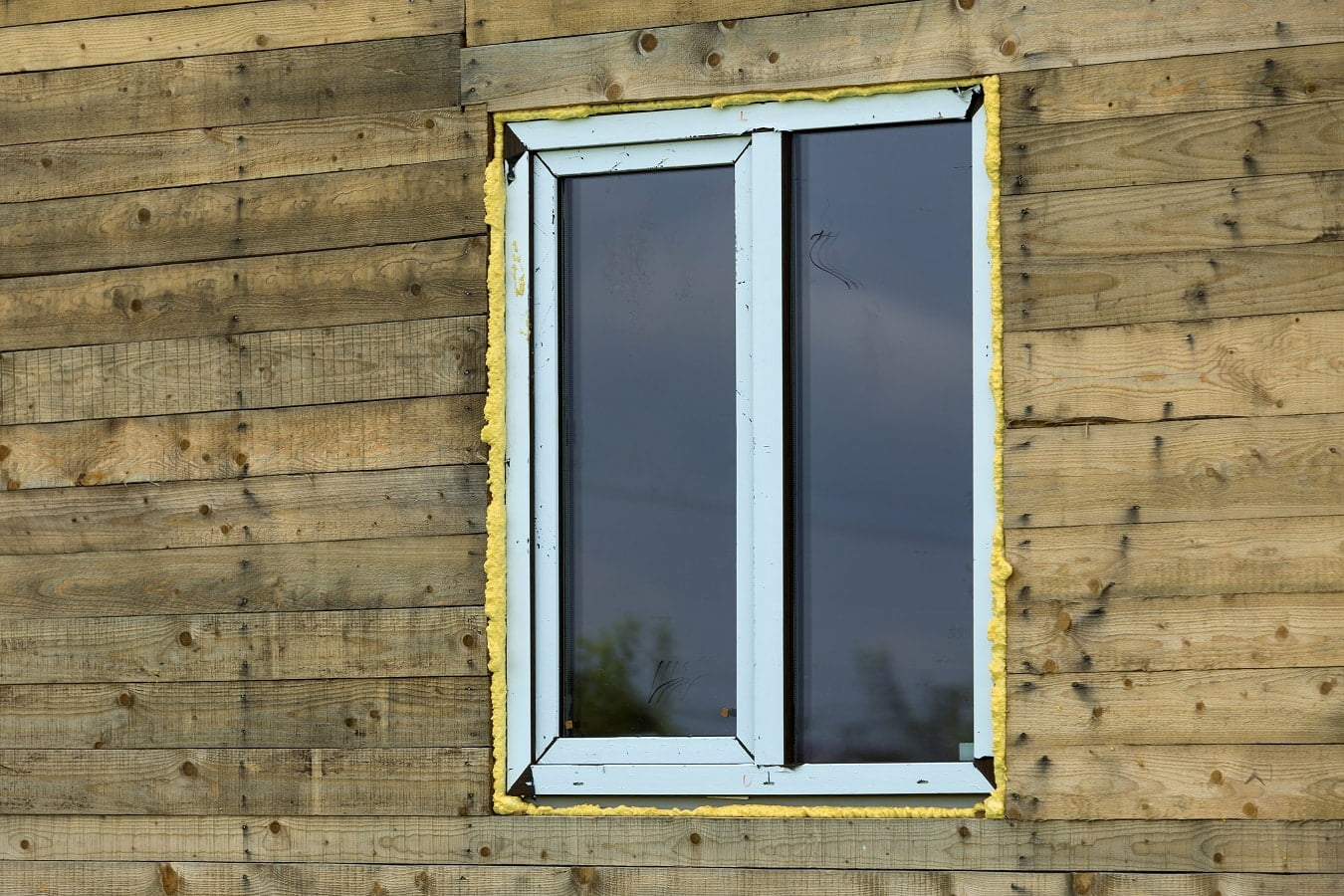 When shopping for vinyl frames, make sure it has a uniform color coating throughout the structure. Additionally, it's best if the joints are heat-welded rather than screwed or fastened. In case you're getting it custom-made, be sure of the delivery time as it usually takes about 4-6 weeks.
Aluminum
Aluminum frames are similar to vinyl in terms of affordability and upkeep, but they offer an added advantage of durability. Long story short, they won't warp in the heat and can even withstand tropical storms.
But you should know that aluminum frames conduct heat and are prone to winter condensation. Despite its drawbacks, aluminum is a viable, low-budget option for hot climate areas.
So, if you settle for aluminum frames, invest in a model with an integrated thermal barrier. Usually, it is a strip of rubber or plastic placed between the inside and outside of the frame to minimize heat conduction and condensation.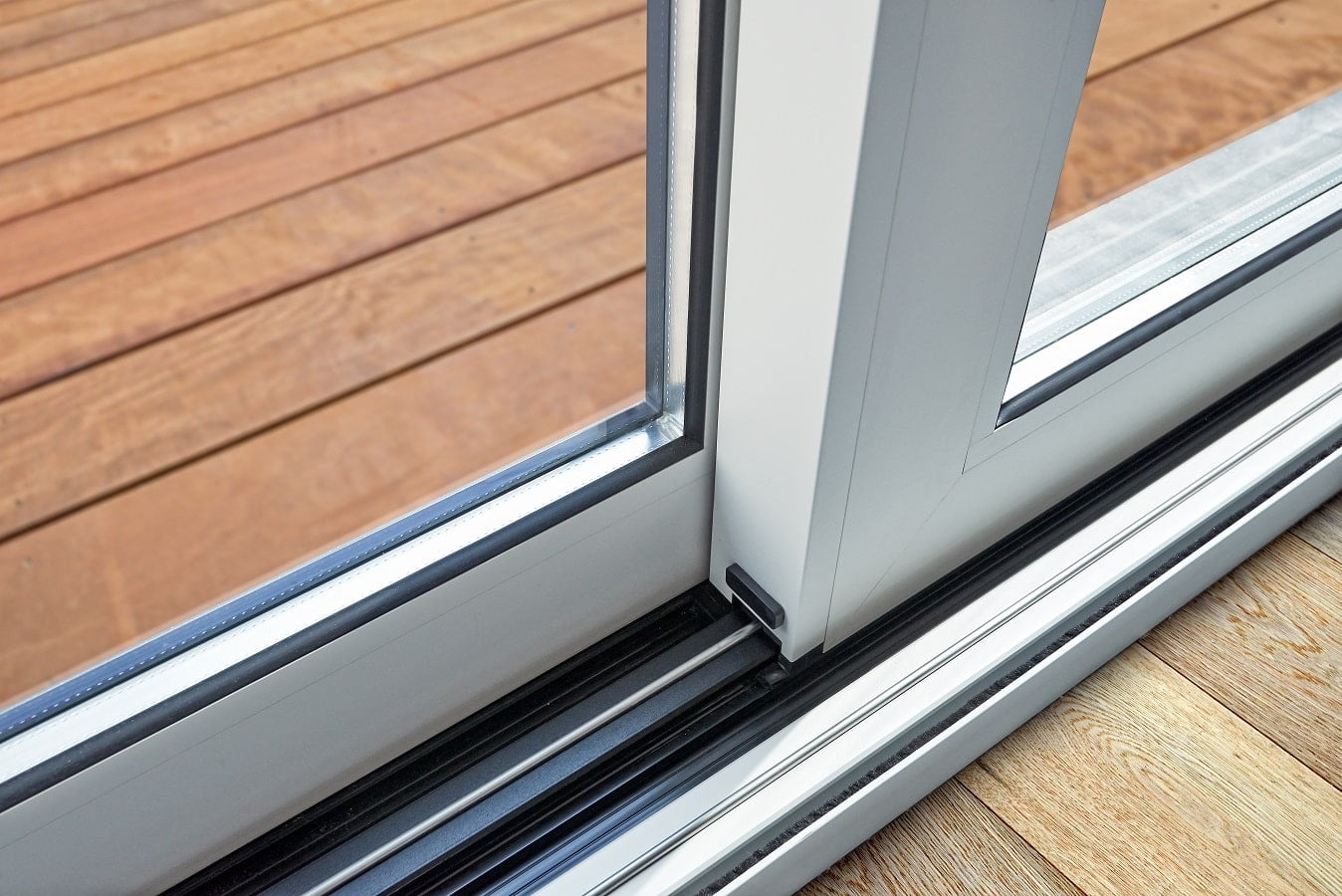 While they are not the best in insulation, aluminum frames make up for it in strength and durability. Therefore, if you're looking to get good value for money, this is an excellent metal option.
Wood Clad
Wood clad frames combine the strength of other materials with the insulation property of wood. This is essentially achieved by building the exterior part of the structure using durable, low-maintenance materials while the interior is made from wood.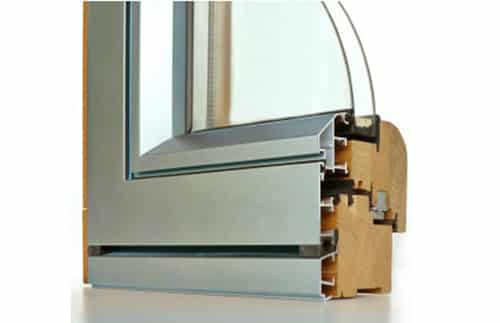 The outcome is a sturdy structure with a high insulation value. We recommend proper installation for longevity as shoddy work could bring about water damage to the wood interior. Furthermore, you may also purchase window frames with hard-baked paint finishes to extend longevity.
Composite
Composite frames constitute a mixture of wood byproducts and plastic. In fact, they're closer in appearance to their wood counterparts. Furthermore, they are structurally sound and effective insulators that require minimal maintenance.
When it comes to thermal resistance, their performance is comparable with that of wooden frames. Even though they are constructed using wood byproducts, composite frames can perfectly handle moisture, even in sub-tropical climate zones.
Fiberglass
Fiberglass frames make a durable choice, thanks to their superior thermal resistance. Apart from that, these structures are resistant to corrosive air pollutants and do not warp.
Therefore, they are suitable for coastal environments and also for industrial use. As far as insulation is concerned, fiberglass and composite are at par, and both outperform wood. The only negative bit about fiberglass is its cost, but it's still cheaper than wood.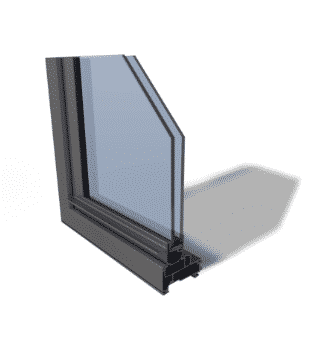 Just like vinyl frames, make it a point to buy fiberglass models with heat-welded joints instead of fastened ones. Simply because superior heat-welded alternatives will always outlast screwed or fastened joints.
Window Frame Design Types
After deciding on the material, it's important that you focus on the window frame design. Mentioned below are some of the top choices.
Double-Hung Windows
The double-hung window is the most common house feature, primarily for its versatility and ease of use. It includes several specialized parts that add to its utility. For instance, it has a sloped exterior sill for runoff water and an interior stool (or inside sill) wide enough to keep a small plant and other accessories.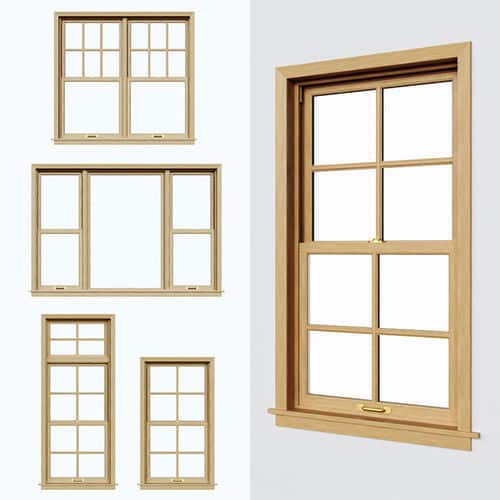 For the frame to work properly, the stop moldings and parting stops must be accurately aligned. This ensures proper sealing of the windows as well as seamless sliding of the sashes. The weight-and-pulley mechanism is typically found in older wood windows. Whereas, newer models use friction or springs to hold the sashes in place when they are raised.
Tilt-Out Windows
Tilt-out windows are the ones that can be pulled inside, which is quite convenient for cleaning and maintenance. However, we advise examining the quality of these frames as some cheaper varieties break when you snap the window back in.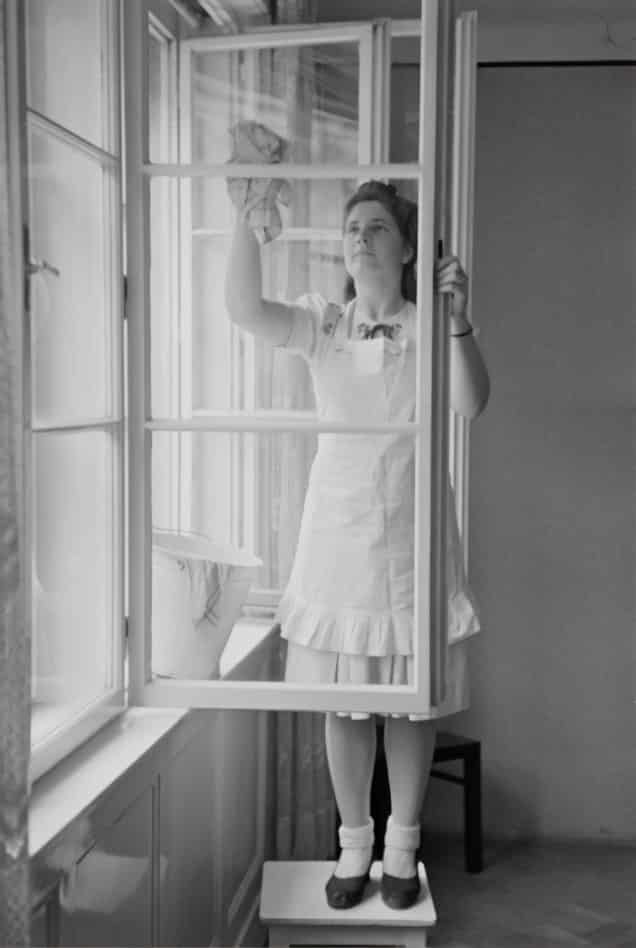 Storm Windows
A well-built and snugly fit storm window is a viable solution if you're looking to reinforce an old window. It will significantly increase insulation by trapping several inches of air thickness between the existing structure and the storm window.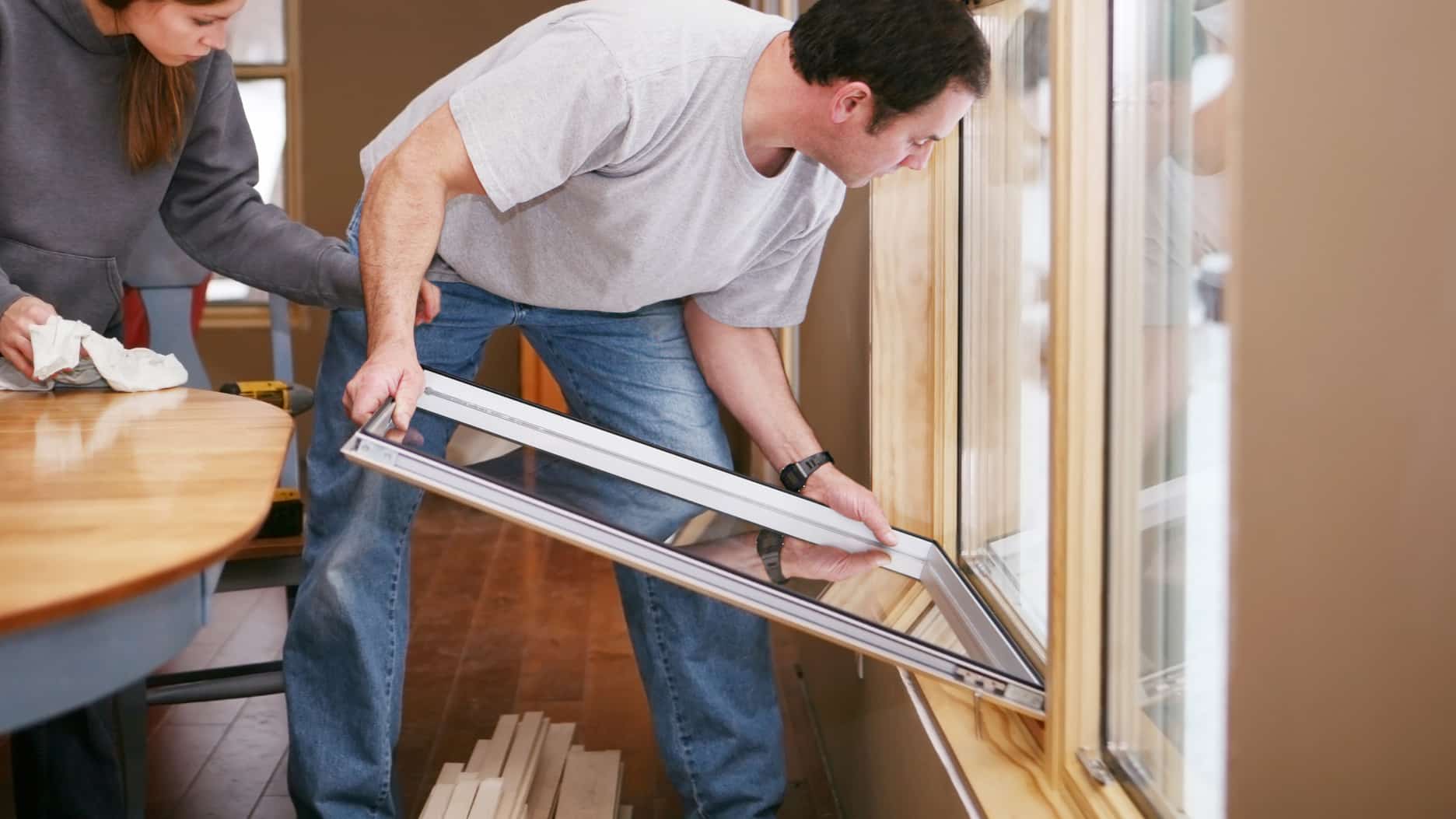 Glazed Panes
These are the most affordable type, featuring a single pane of glass in each sash. They facilitate increased heat transfer and can shoot up air-conditioning costs. In older windows, the pane is usually secured with a glazing compound (putty) on the outside. With newer structures, putty is replaced by snap-in molding pieces.
Also known as the insulating glass (IG) or thermal glass, can significantly increase any window's energy efficiency. It includes two panes with a sealed air space between them, creating the insulation. Therefore, the thicker the air space, the higher the insulation.
You also have the option of three panes and two air spaces. Nevertheless, triple-glazed windows are not that common as the extra insulation hikes up the expenses.
You can enhance the insulation of a double-pane window by opting for argon or krypton gas between the panes instead of air. However, gas-filling will add to the total bill and might delay delivery. That said, the gas will leak out eventually but at a snail's pace. Even after 20 years, the pane will retain 90% of the gas.
Flanged and Block Frames
As the name suggests, a flanged window is installed using a flange, which is nailed or screwed to the exterior sheathing. Meanwhile, a block-framed window has no flange and easily slips into an opening. The latter is a suitable choice for window replacement in an existing frame.
Removable Grids
A removable grid can be attached on a single pane to create an old-fashioned window or door with muntins and several small panes of glass. Since the grid lifts off, cleaning and maintenance is a cinch.
Final Words
While 'window-shopping,' it's essential that you chalk out your budget before browsing through the options. At the end of the day, you'd want your window to stay functional throughout all seasons without taking any big hits.
On that note, we've come to the end of this guide, and we hope you could find the most suitable option for your home, office, or any building for that matter. However, before we leave, here's a piece of advice.
Make it a point to clean the interior and exterior of the windows to prevent the accumulation of dust, soot, and grime, which can dampen the overall appearance.
Till next time!
Related Articles