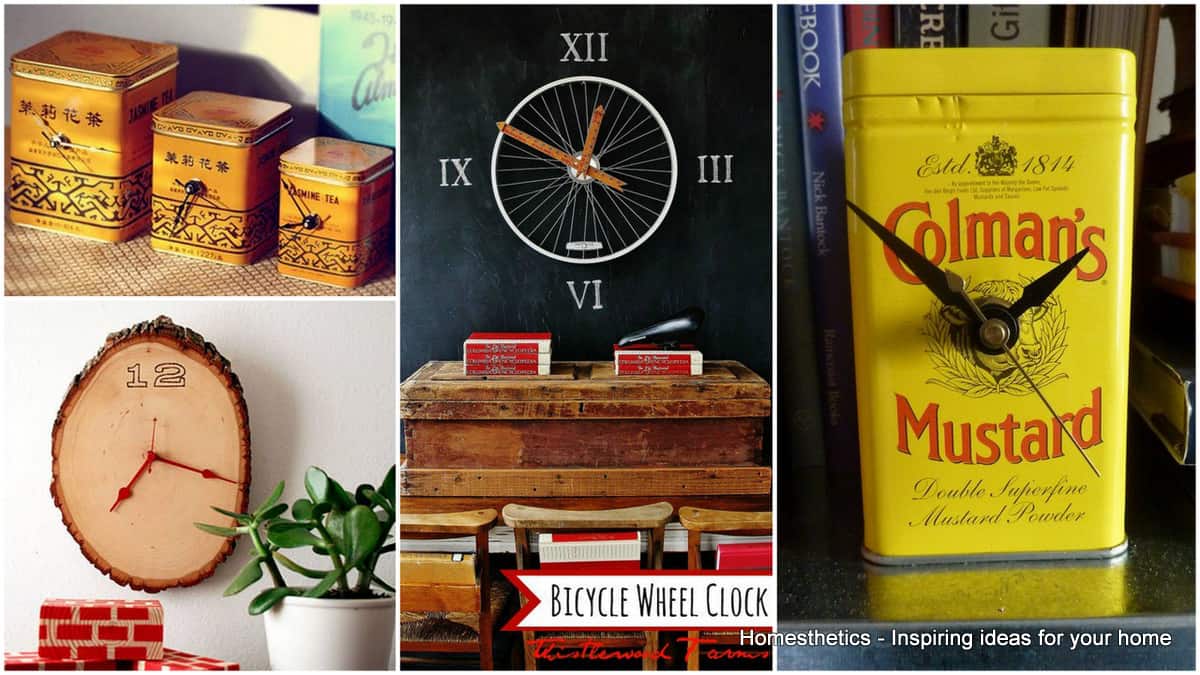 In a world in a constant urgency, time is of the essence, as well as the way you choose to spend it. We live stressful lives and keeping track of it can become an annoying habit. Nonetheless, having a proper clock that serves the purpose of a design piece as well is a must for most homes. Finding the right one though that will fit your style, taste and interior design can become tricky. Thus we invite you to create your own clock, one transformed from old materials such as tin cans, vinyls, book covers or wooden slices. It can become a statement piece you will cherish for a long time, especially if it creates with loved ones. Cast a glance at our selection below and find the proper cool DIY clock idea for you.
Cool DIY Clock Ideas
1. tea tin cans are so gorgeous and fit to serve as clocks
Collect them from all over the world and don't forget to give the local yard sales a try.You might still fin a precious treasure buried underneath.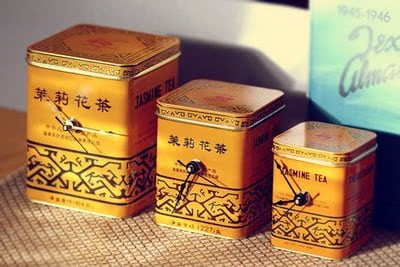 2. the same principle is applicable to any colorful tin can, especially vintage ones
You can replace the tea can with different other tin recipients.Choose the ones in bright colors that will draw the attention and become a focus point in your interior design.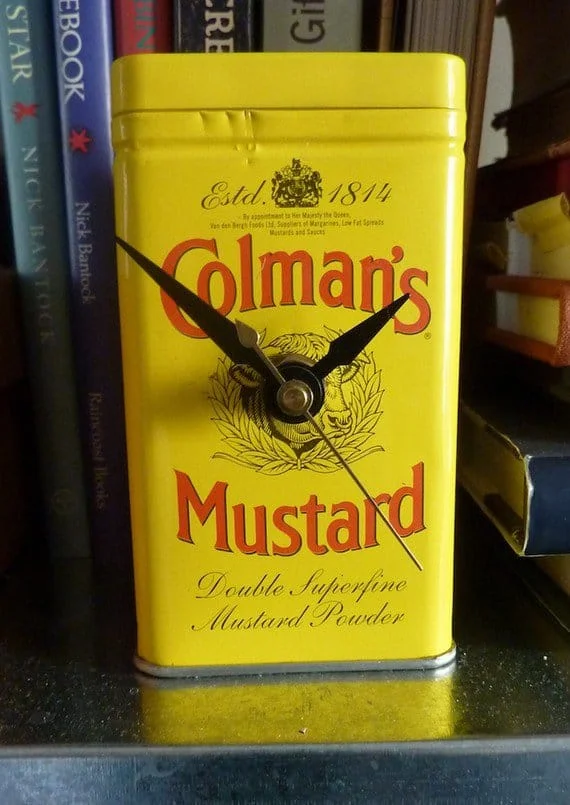 3. vinyls can become works of art- try this Dali inspired piece
Old vinyls might have lost their glamour but they can still serve a purpose in your life.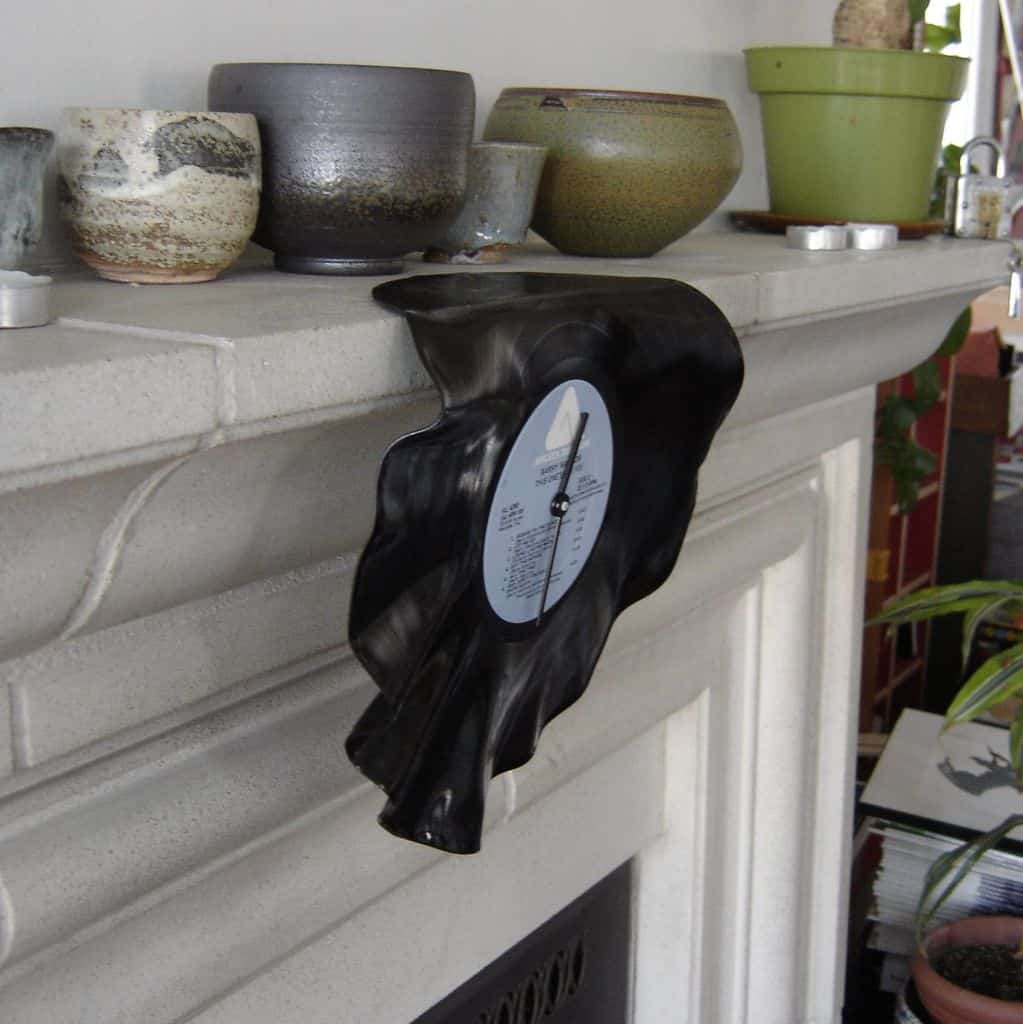 4. create a simple DIY vinyl clock
By simply adding a mechanism you can turn a favorite vinyl into a wall clock.
Source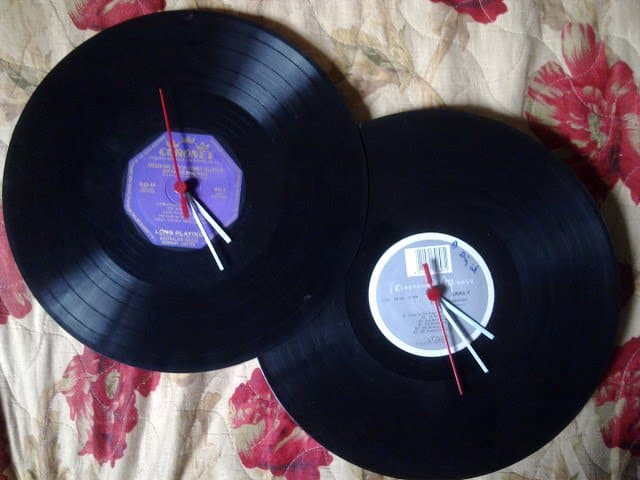 5. an old book cover can become an impressive clock
When the pages have lost their purpose, use the book cover as a perfect vintage clock.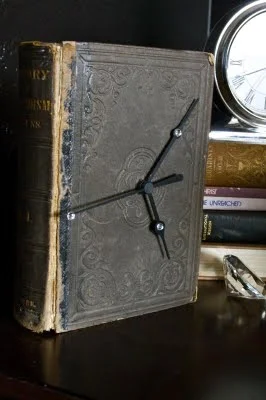 6. the 1001 nights book cover transformed into a cute clock
Choose book covers that still have a tale to express.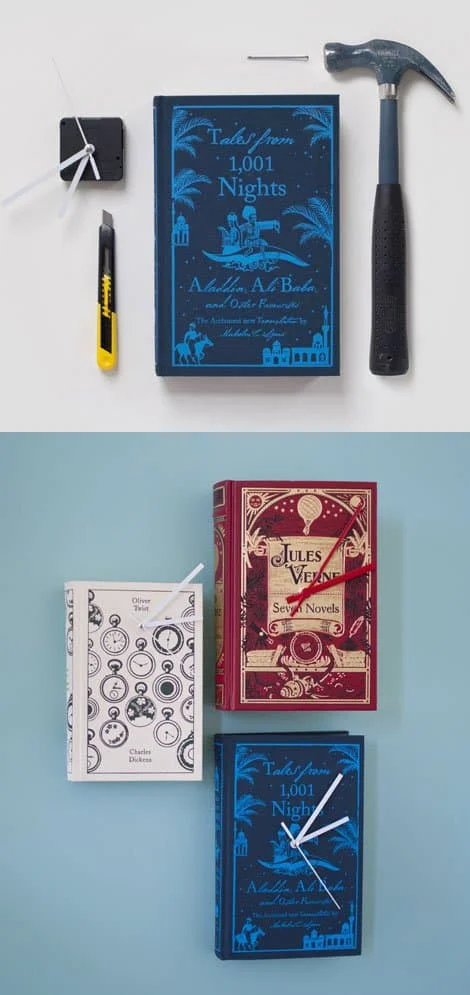 7. recycle an old grater into a kitchen clock
Even kitchen utensils can become decorative pieces in certain contexts.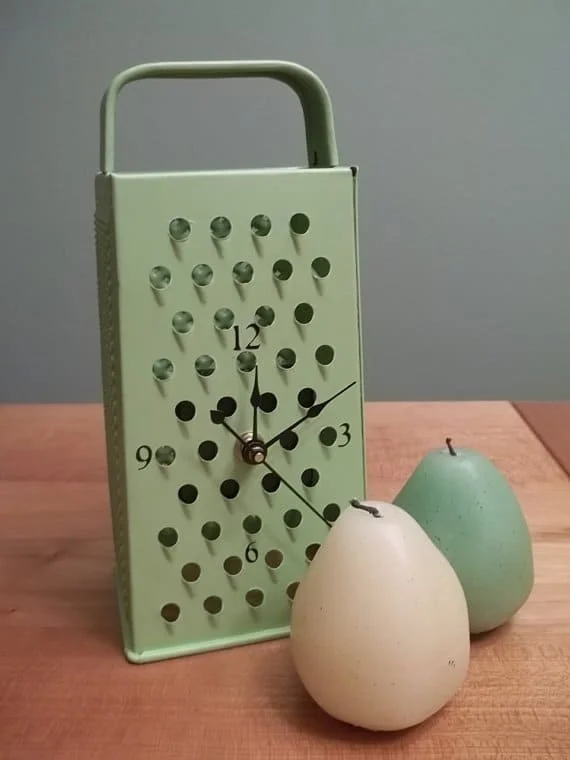 8. give a wooden slice the chance to tell time
Wood brings in incredible texture, coziness and warmth so why not use it in DIY clock?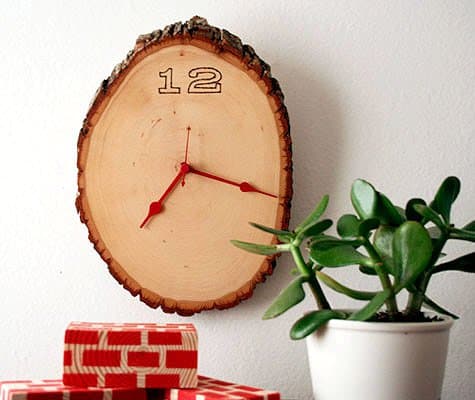 9. a simple wooden board can serve as a clock
Simplicity is the ultimate sophistication so cherish it.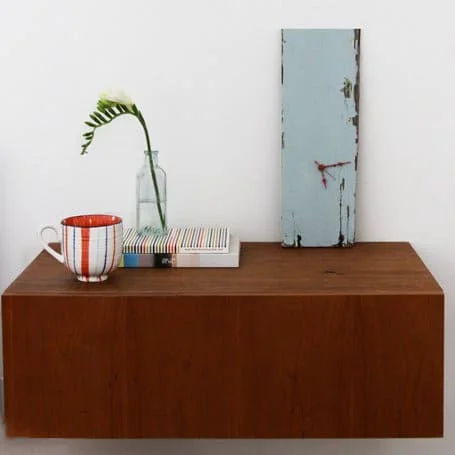 10.  a bicycle wheel telling time on a bold black wall
Express your love for bikes and your promptitude in an unique clock.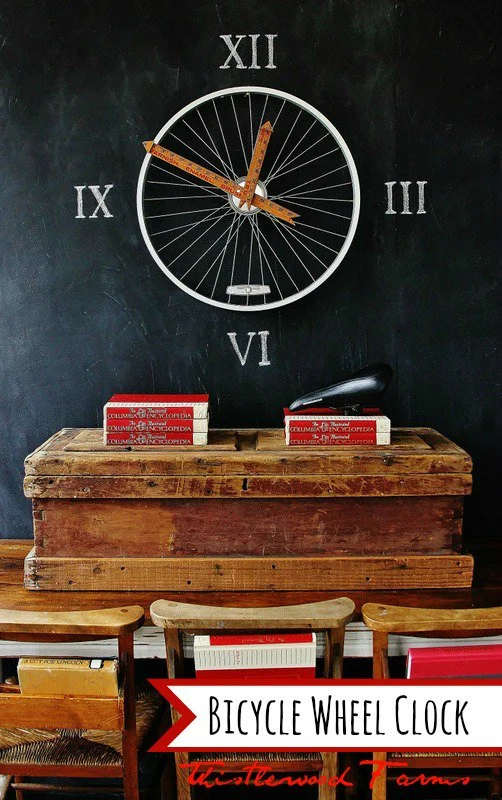 11. gears in an industrial raw appealing clock
For a raw manly touch use actual gear to create a cool clock.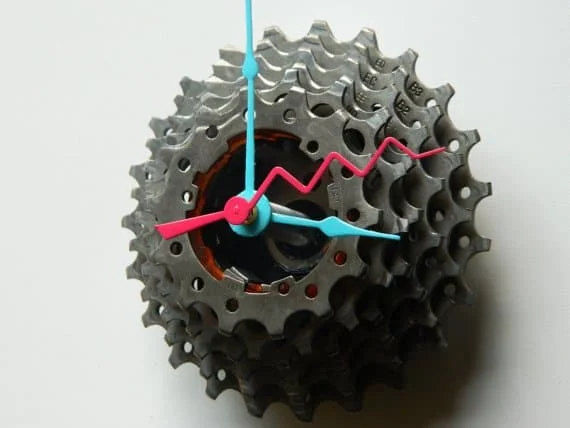 12. the popular "whatever I'm always late" clock
Little things in life require your extreme devotion. Be free, laugh more and relax.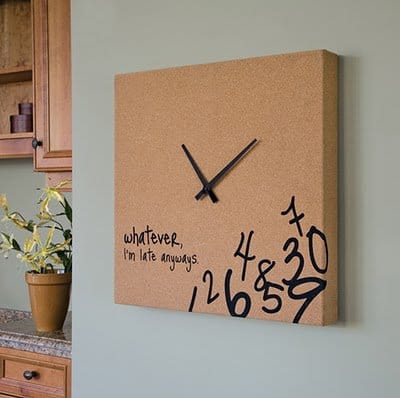 13. play and create a Lego clock
Allow yourself to have fun and be creative again.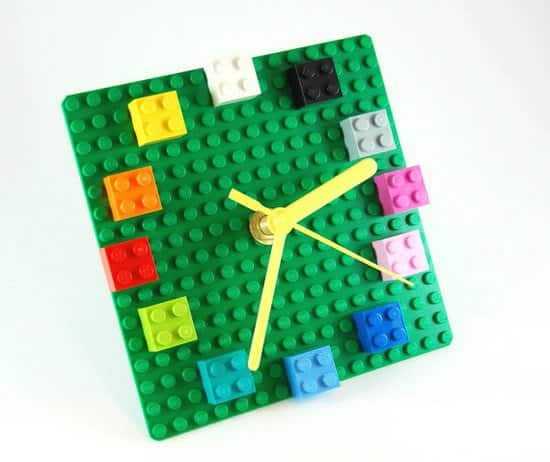 How does your clock look like? Would you consider creating one for yourself or to serve as a gift? Feel free to share your thoughts in the comment section below.
Related Articles
8 Best Bauhaus Wall Clocks for Clock-A-Holics Everywhere
10 Best Copper/Rose Gold Wall Clocks Today
17 of the Best Wall Clocks to Consider for Your Home
8 Best Gold Wall Clock to Feature in Your Living Room