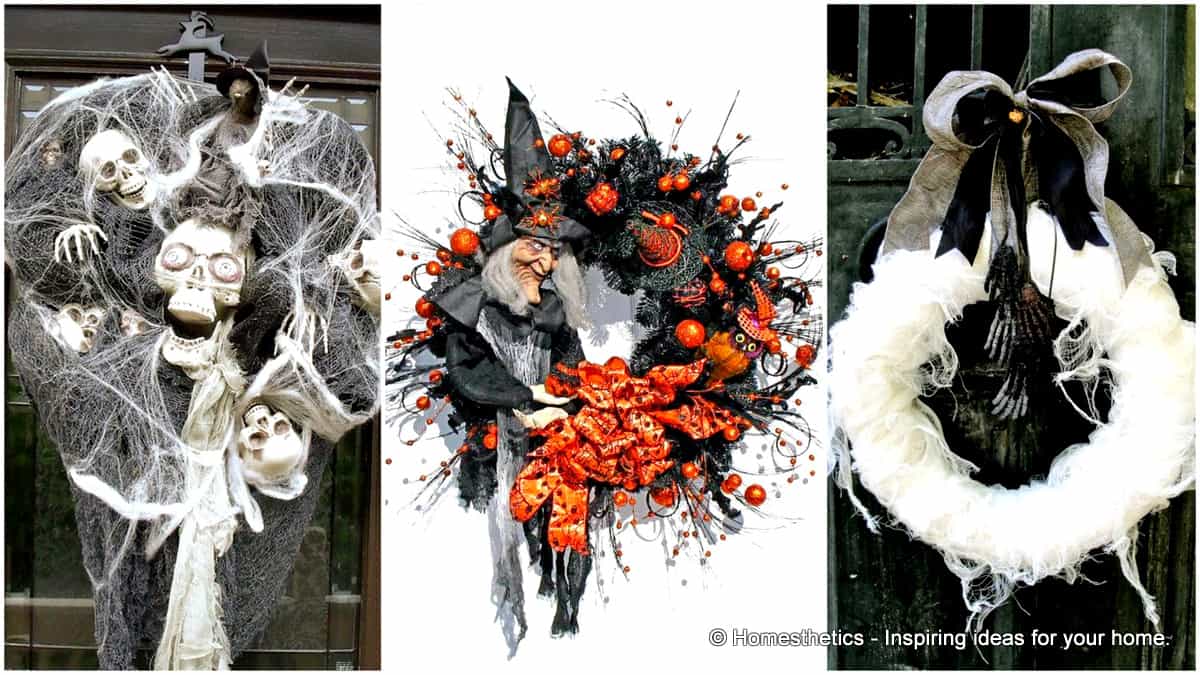 The great joy of Halloween will soon be upon us. It is time to get ready, we need to tailor our costumes, prepare our one of a kind wreath and start buying candy in industrial quantities. Getting in the Halloween spirit is easy enough considering the endless spooky possibilities to decorate your household and garden. Such a holiday has no age limit and you should be able to enjoy trick or treating even after your youth is long gone. Make it a family event and enjoy your little one's enthusiasm and creativity in choosing or making their own costumes. We have curated a list of 15 Mysterious Chilling and Creepy Halloween Wreath Designs To Realize and we invite you to cast a glance and surge inspiration for your next craft.
Chilling and Creepy Halloween Wreath Designs
RELATED ARTICLES
42 Super Smart Last Minute DIY Halloween Decorations to Realize
Terrify Your Guests With a Ghoulish Great- The DIY Head in a Jar Halloween Project [Printable Included]
The Ultimate Decorations For The Upcoming Halloween: DIY Glow In The Dark Pumpkins
129 World`s Insanest Scary Halloween Haunted House Ideas
#1 Simulate Black feathers creepy eyes and spiders in Spooky wreaths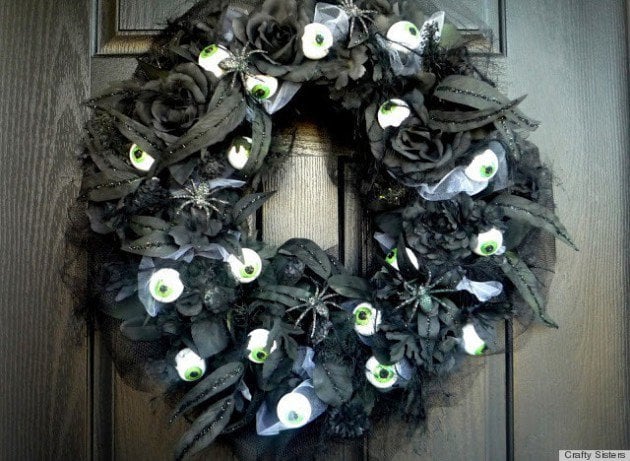 #2 use skull toys to create the illusion that an army is trapped in your wreath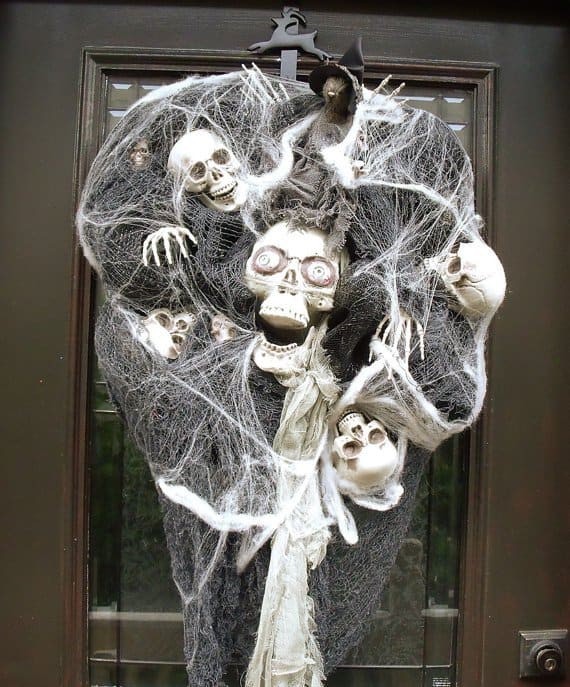 #3 Scraps of black tailored by a crow into a wreath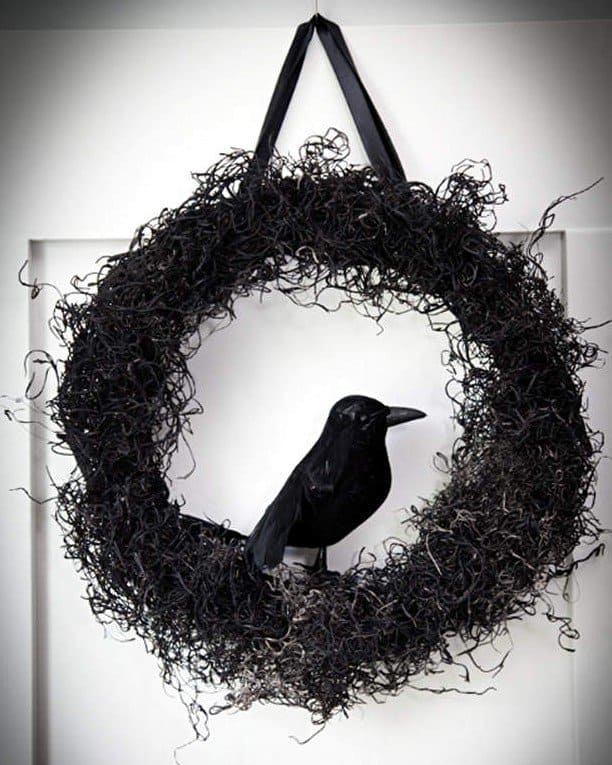 Source
#4 Halloween wreaths should give you chills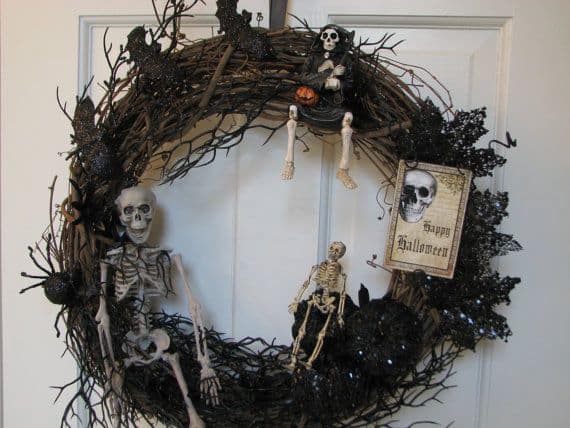 Source
#5 spooky Halloween can wear elegance in white gray and black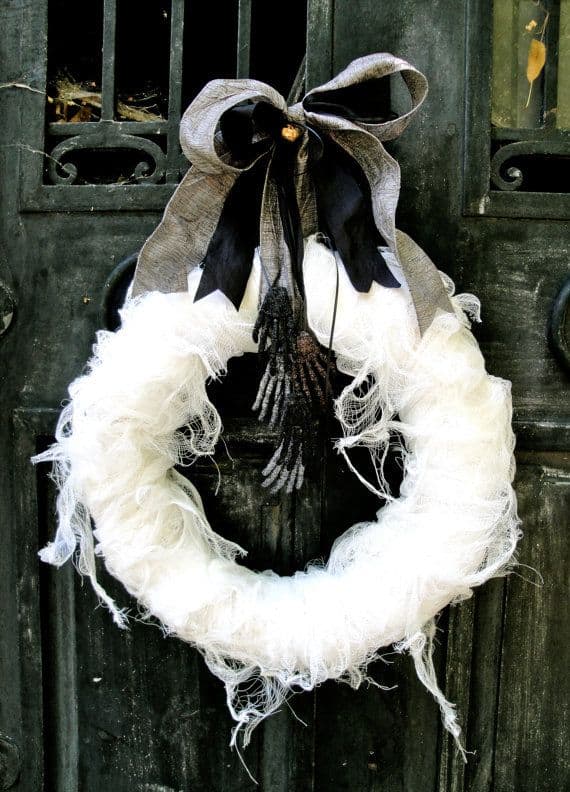 Source
#6 skulls on black might be everything you need in a spooky wreath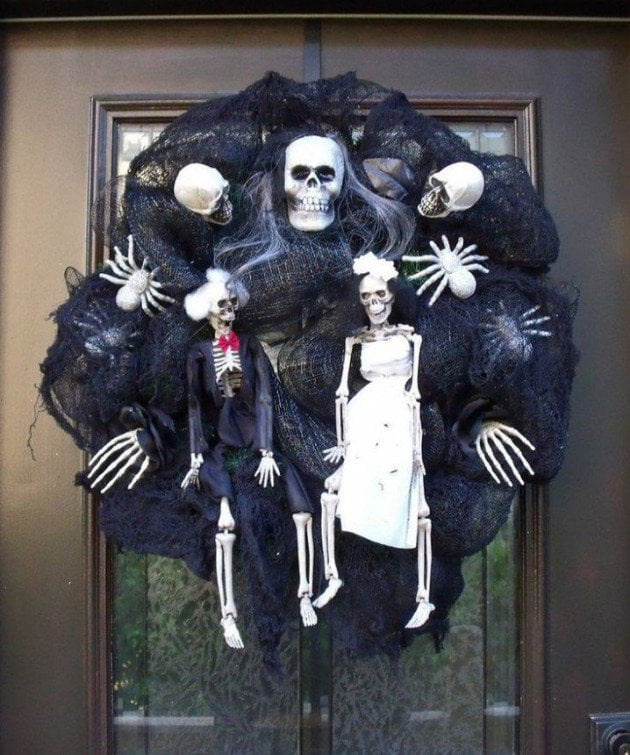 Source
#7 orange accents on a Halloween enthusiast wreath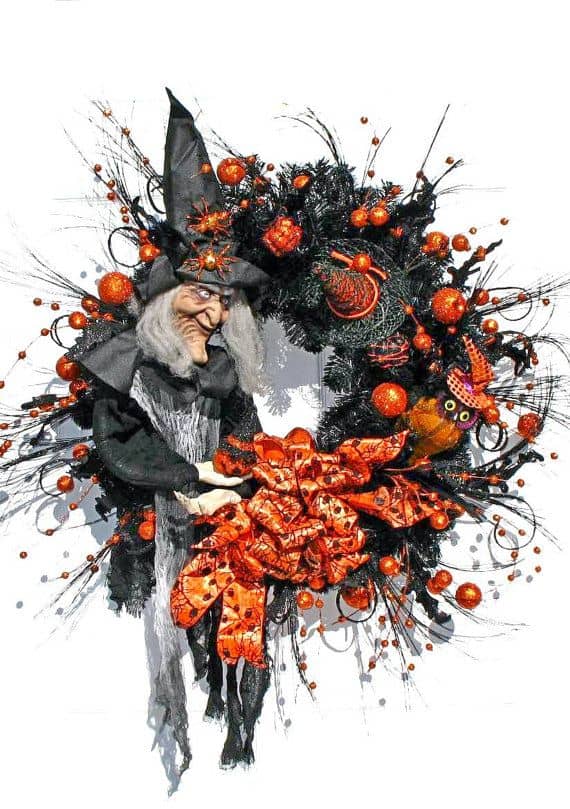 Source
#8 spiders bats and skulls decorations on a Halloween wreath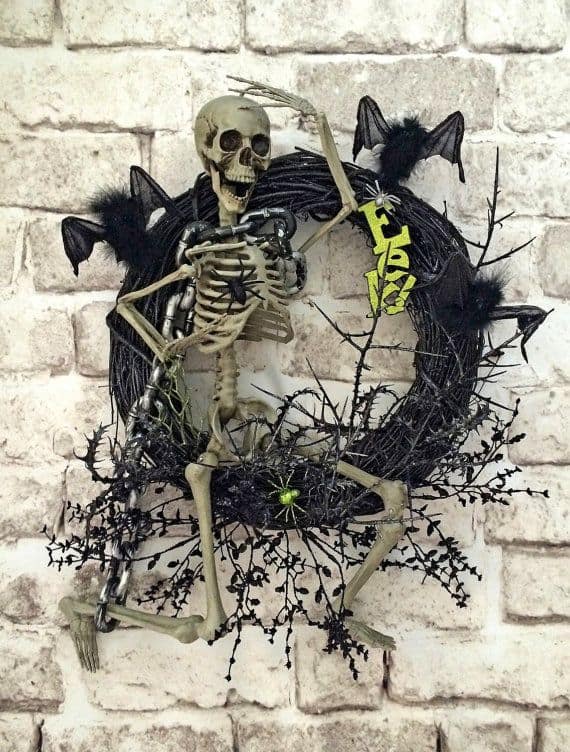 Source
#9 simple white wreath with spiders on it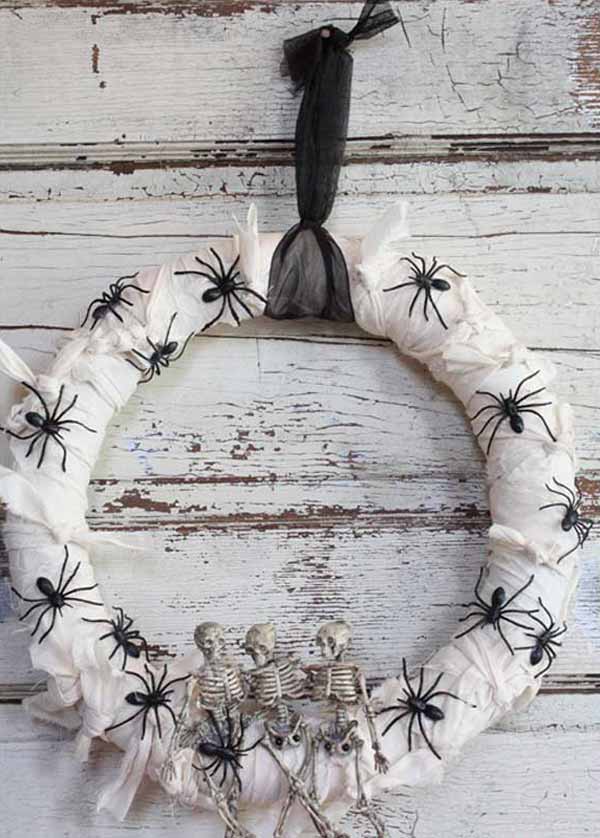 Source
#10 spooky beware wreath Design in black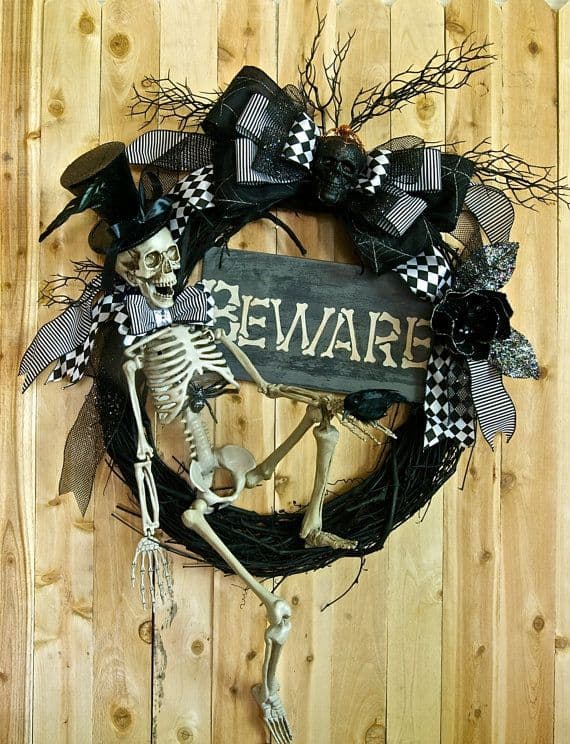 Source
#11 gray sphere containing trapped skeletons

Source
#12 you can design your Halloween wreath as unusual as possible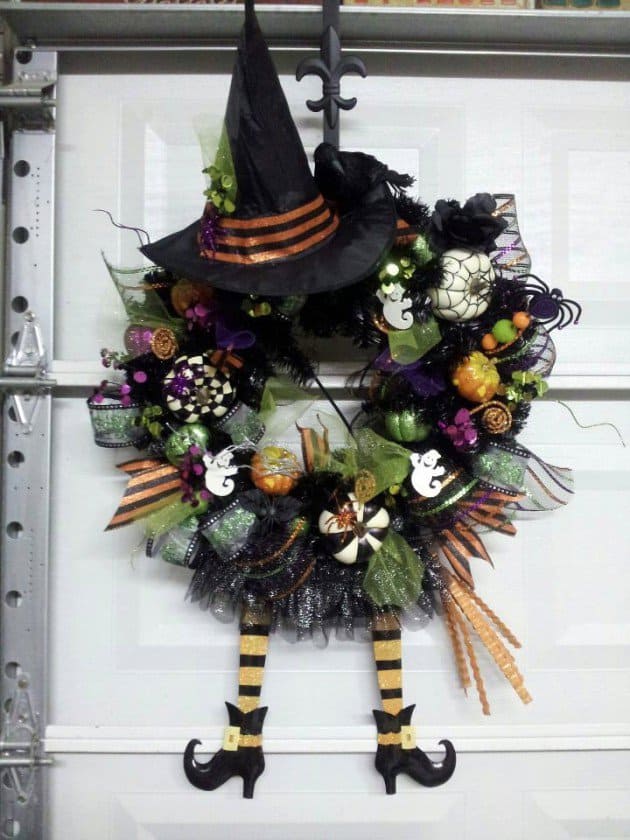 #13 simple elements on black can shape great Halloween wreaths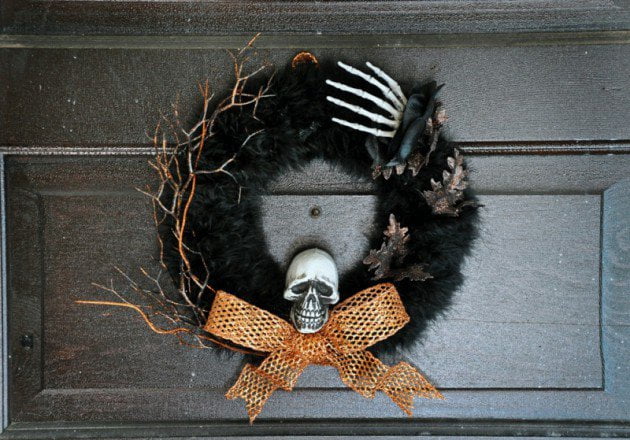 Source
#14 use lace in black circles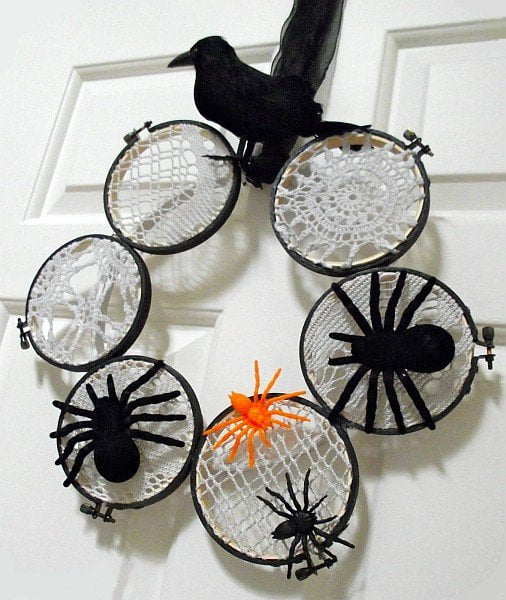 #15 shape your Halloween with an unique wreath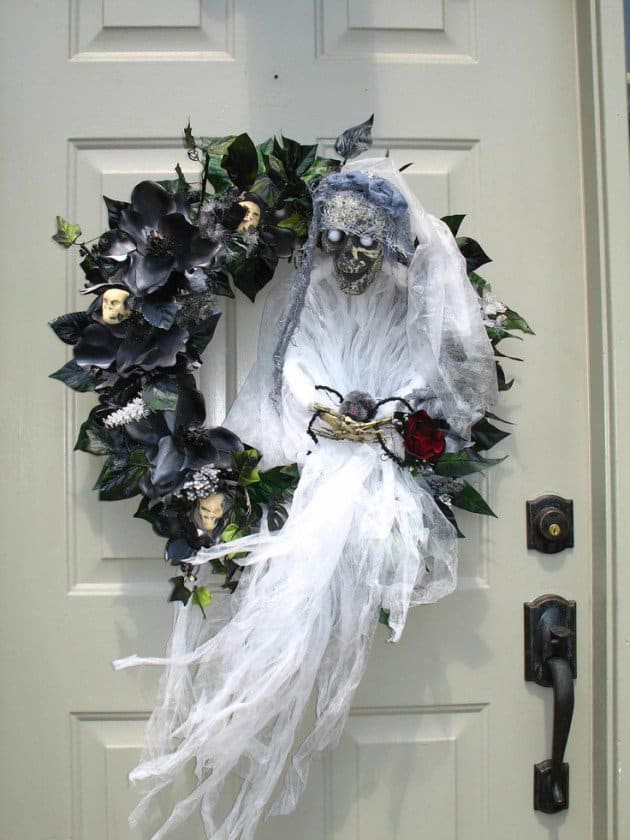 Source
What do you think about these creepy Halloween wreath designs? We would love to hear your opinion on the subject in the comment section below !