A tin can is a container used for the distribution and storage of goods which is sometimes made of tin metal, tinplate or aluminum but mainly of steel. Tin cans are no longer being thrown in the garbage but are being recycled, decorated and put to good use, even for gift giving.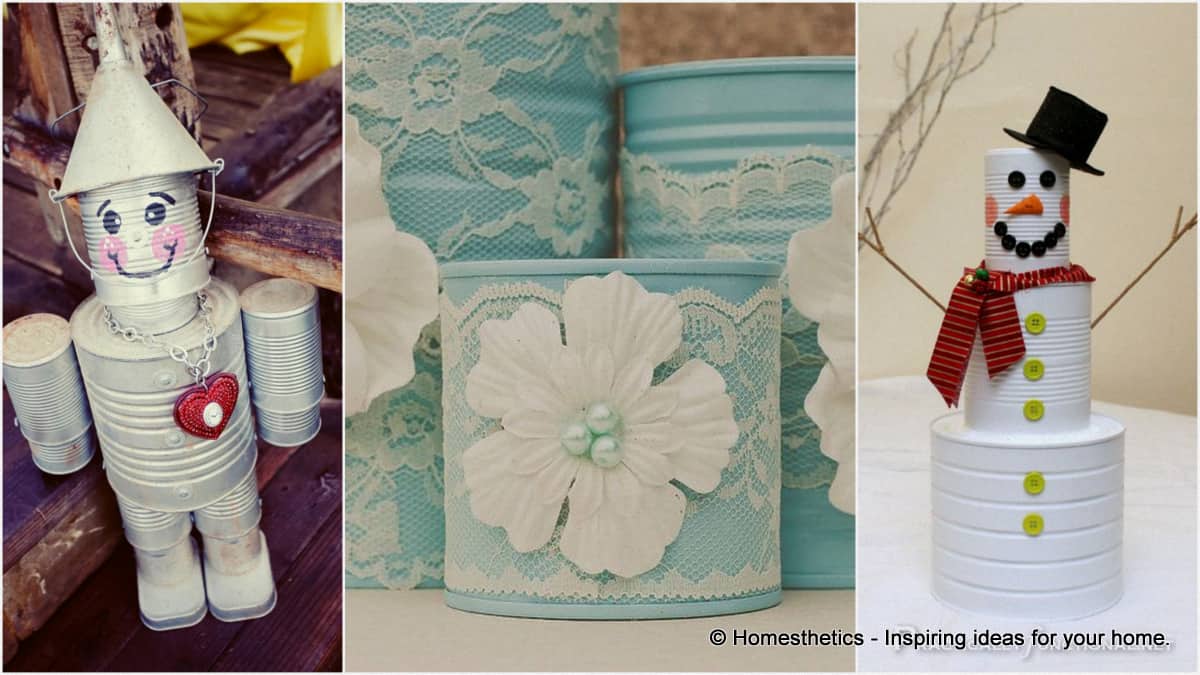 When reusing cans it is imperative to wash and clean them thoroughly and to get rid of all sharp edges meanwhile being mindful of any rust areas depending on the duration it's been in your storage. Now that the cans are cleaned and ready for a new makeover, there are a few ways in which they can be remodeled.
Spray paint a few cans in your favorite bright colors, black and white or cherry shade and use them as storage for your office supplies, garden tools or in your craft room. Give the tins a natural color by painting them first in green then placing something to create a pattern like leaves on the dried paint. Then cleverly adhere double-sided tape to the pattern and give another coat of paint like beige or orange, remove the leaves or whatever was used to create a design to reveal your new craft idea.
Turn a discarded can into a canvas for kids to draw on by redesigning the exterior with chalkboard paint. Alternatively you can paint the tin in a preferred color, then simply leave an area for the chalkboard paint in which your children can produce their own image. Duly note that this activity will be accomplished with better ease provided you are using a fairly larger sized tin can.
Remake an empty can into a luminary by punching some holes in a craft design then place a votive candle or battery operated light inside to discharge gleams through the can's holes. These can be used on the front porch, hung from the patio, or painted in gold or silver colors to intensify their presence.
Consider the innovative ways listed below to renew and reuse empty tin cans to both save on your pocket and the economy.
#1 a DIY tin can brush holder wrapped in black and white pattern paper adhered to the wall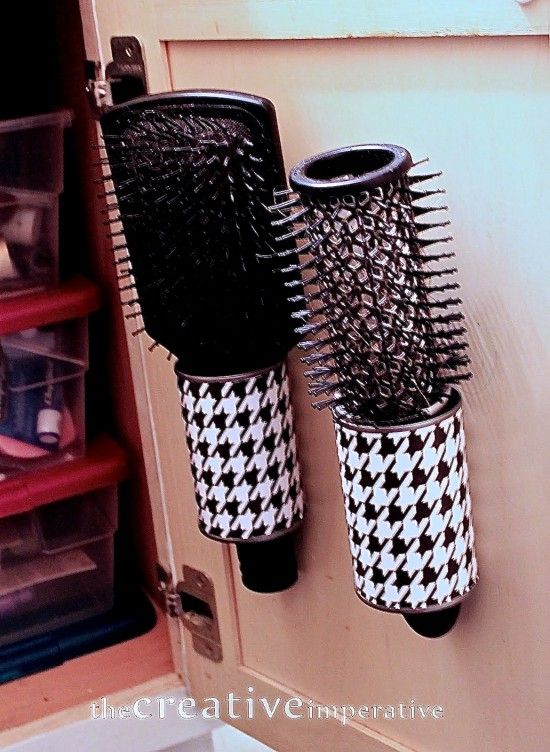 #2 Three different size cans stacked to build a crafty snowman
Source: soyouthinkyourecrafty.com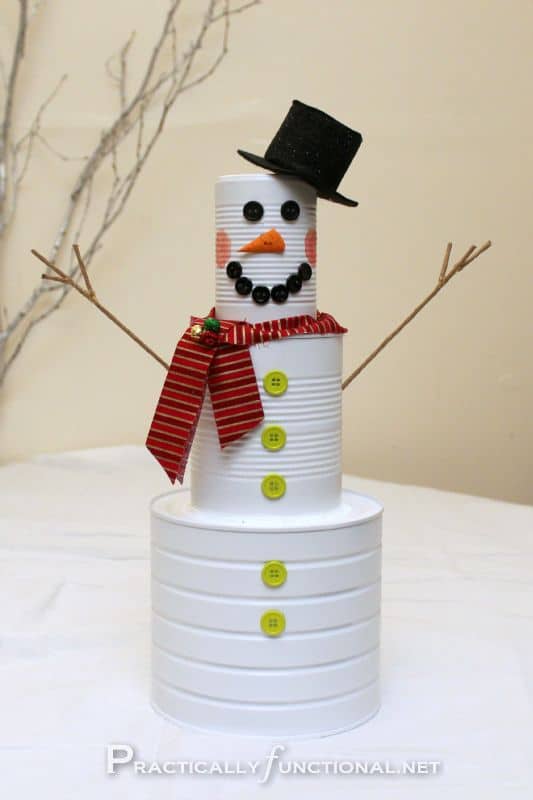 #3 create a toy tin man from discarded cans
Source: tailoryoursweets.blogspot.com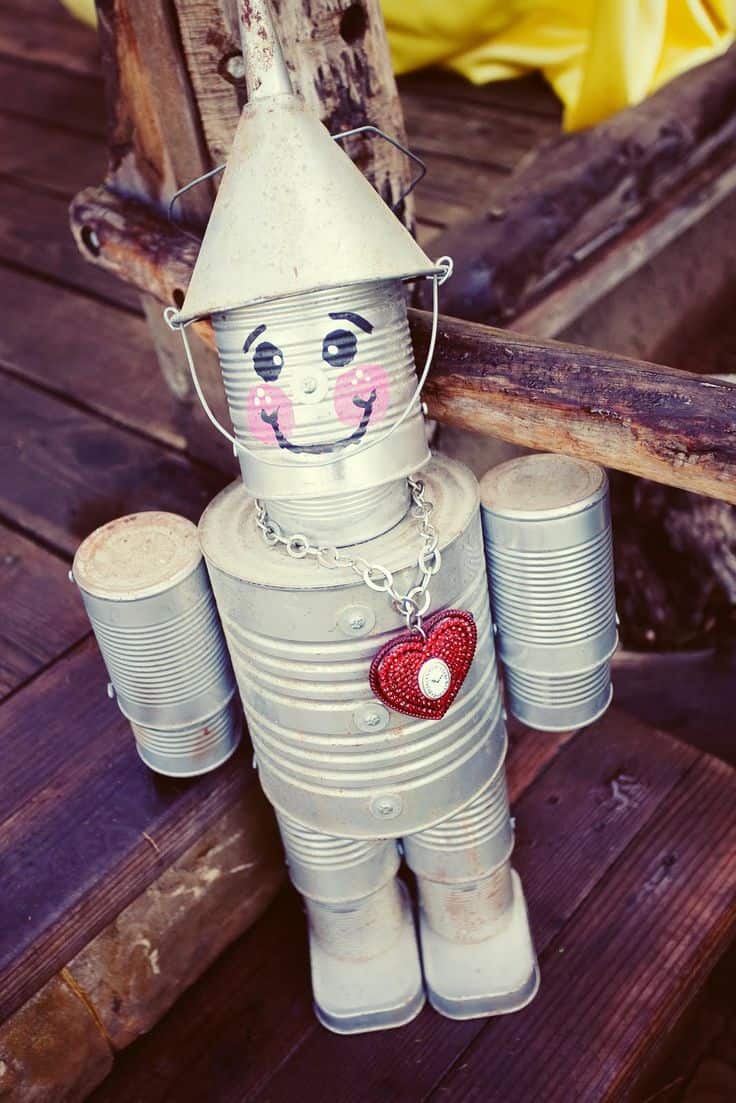 #4 Christmas inspiration design made from tin cans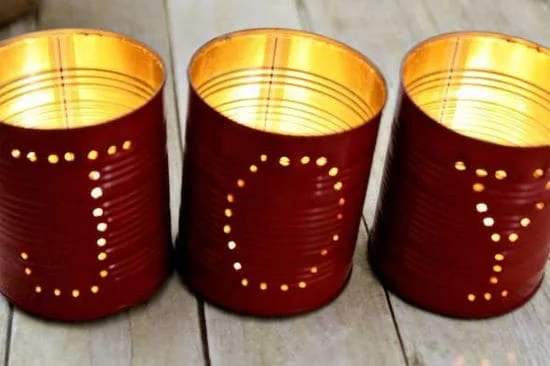 #5 fabricate a ceramic design with old tin cans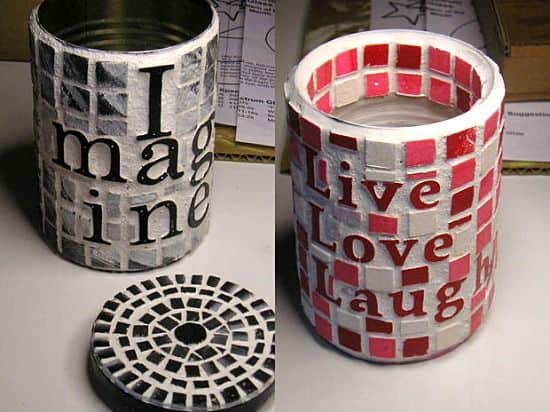 #6 consider the many innovative ways to decorate tin cans for everyday use
Source: love-this-pic-dot-com.tumblr.com

#7 revamp the exterior of an old tin with the keys from a broken keyboard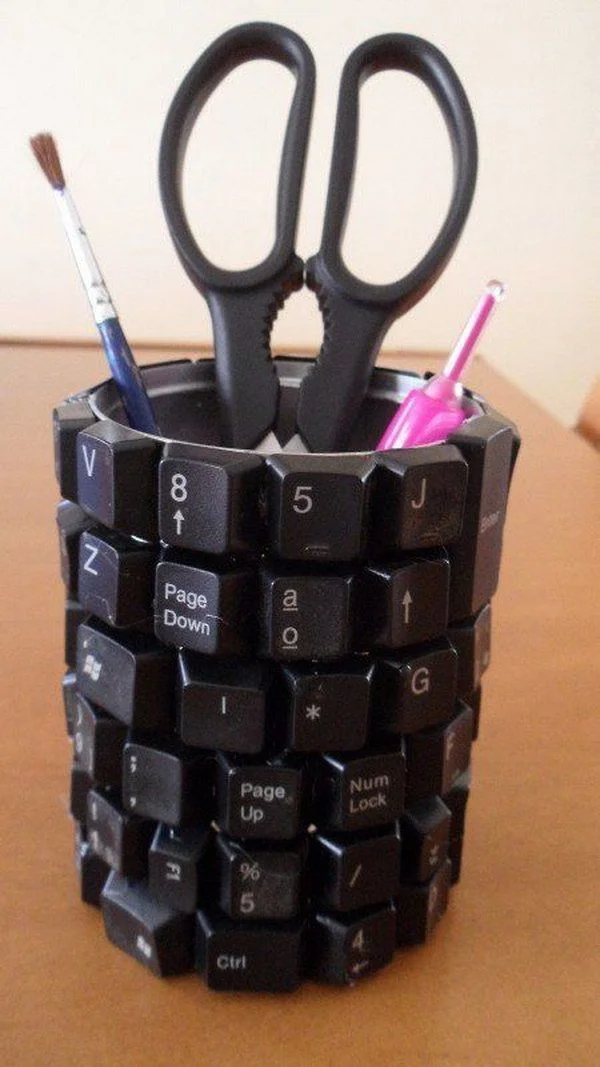 #8 beautify the outside of a can with colorful marbles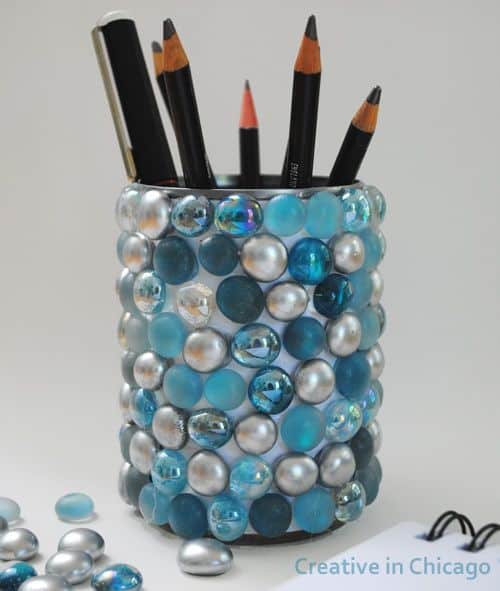 #9 infuse a tin into a carved out pumpkin to invent an original vase idea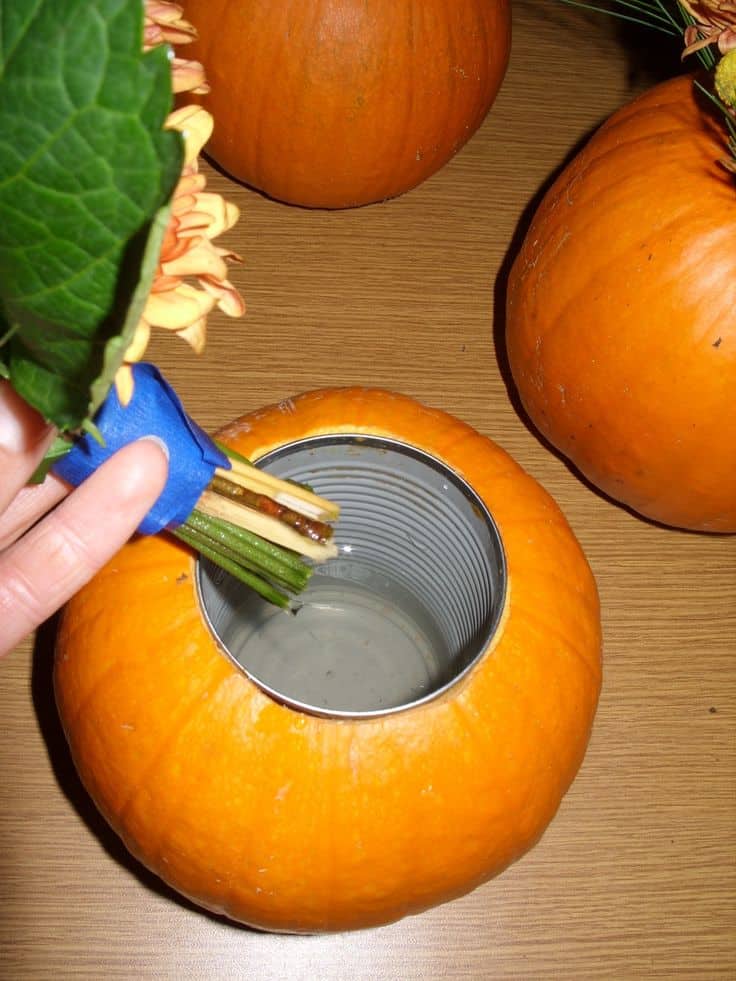 #10 imagine tin cans covered in fragmented material from worn out jeans

#11 change the face of a can with spray paint and lace fabric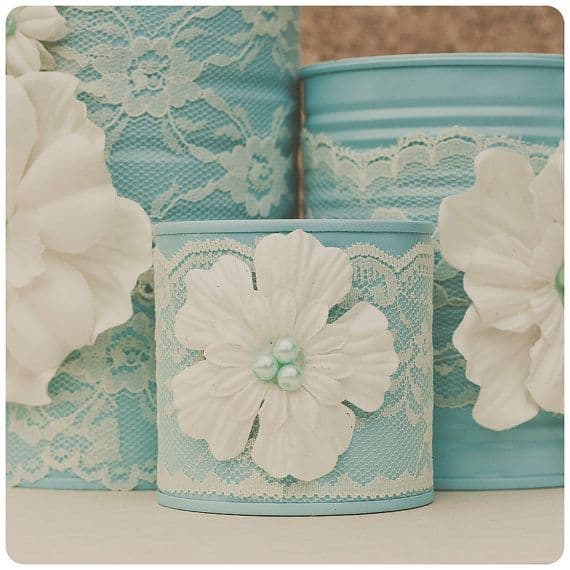 #12 give an unwanted can a shabby chic make over and a handle holder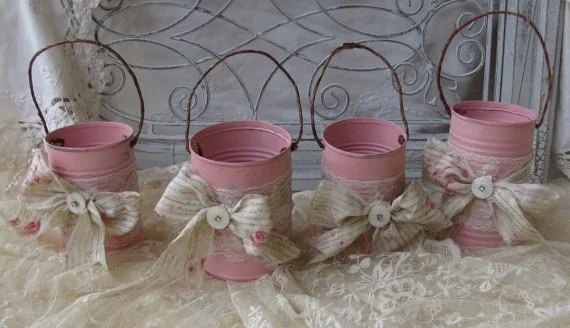 #13 fabricated diy tin cans to serve as lantern centerpieces
Source: thelemongrove.blogspot.com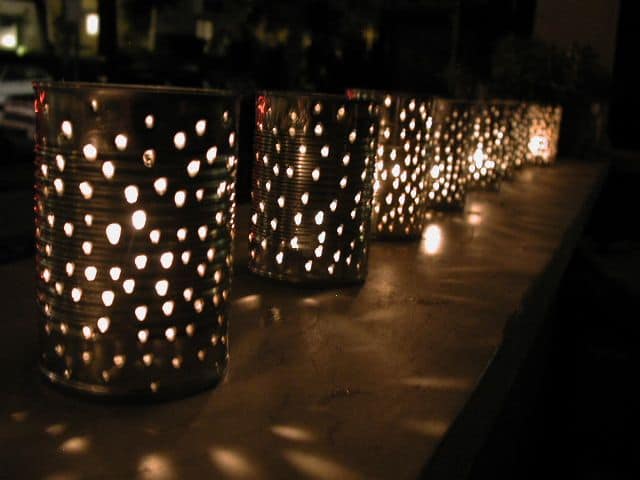 #14 transform your unused cans with a coat of paint to store and label kitchen utensils
Source: sweetparrishplace.blogspot.com

#15 redefine the appearance of a can with a jute design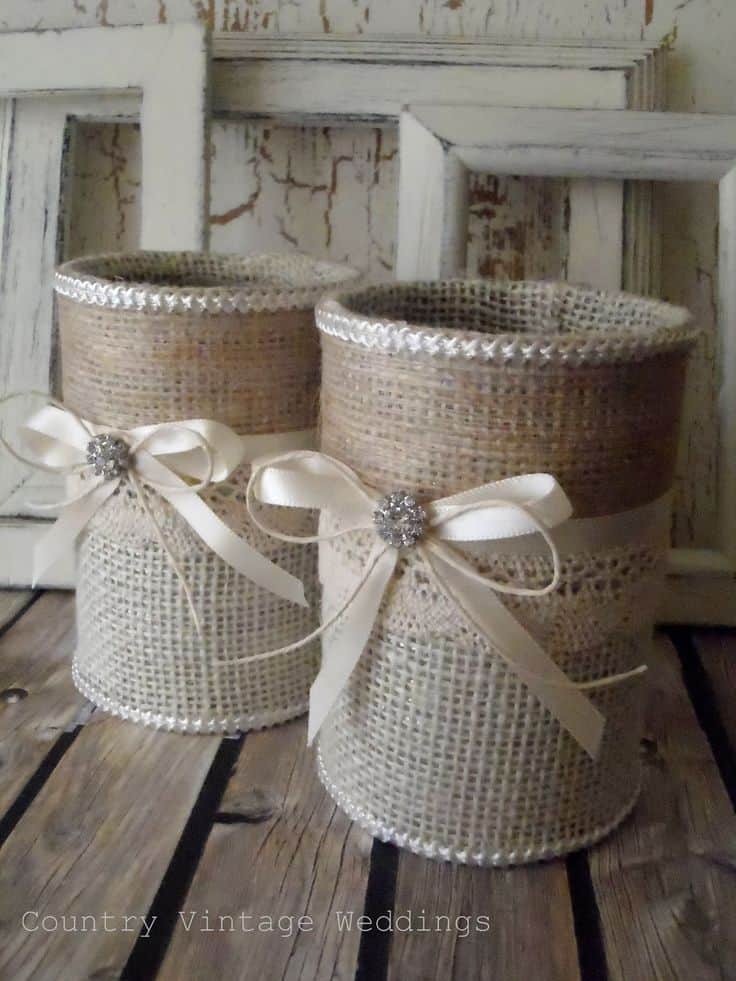 #16 imagine a lamp made from a can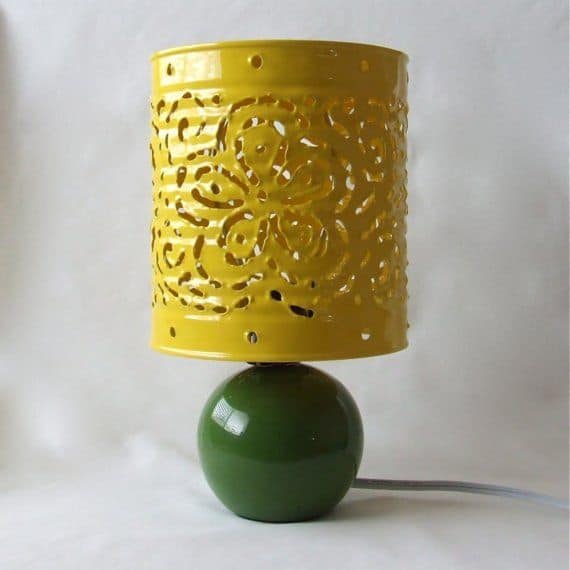 #17 partially strip apart a soda can to remake as a gold painted candle holder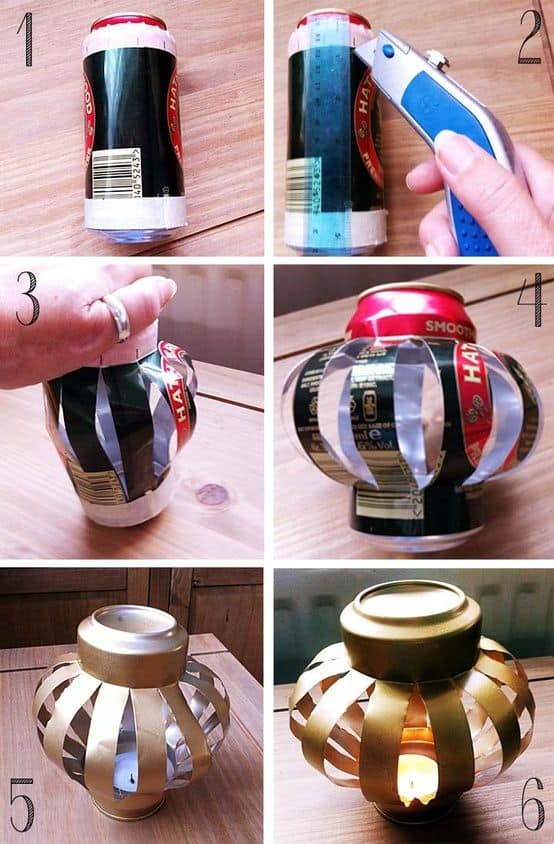 Empty tin cans can serve as beneficial craft projects and many other household needs with some inspiration, anyone can revamp their own tin cans at home. We invite you to leave your valuable feedback on this crafty topic in the comment section below.