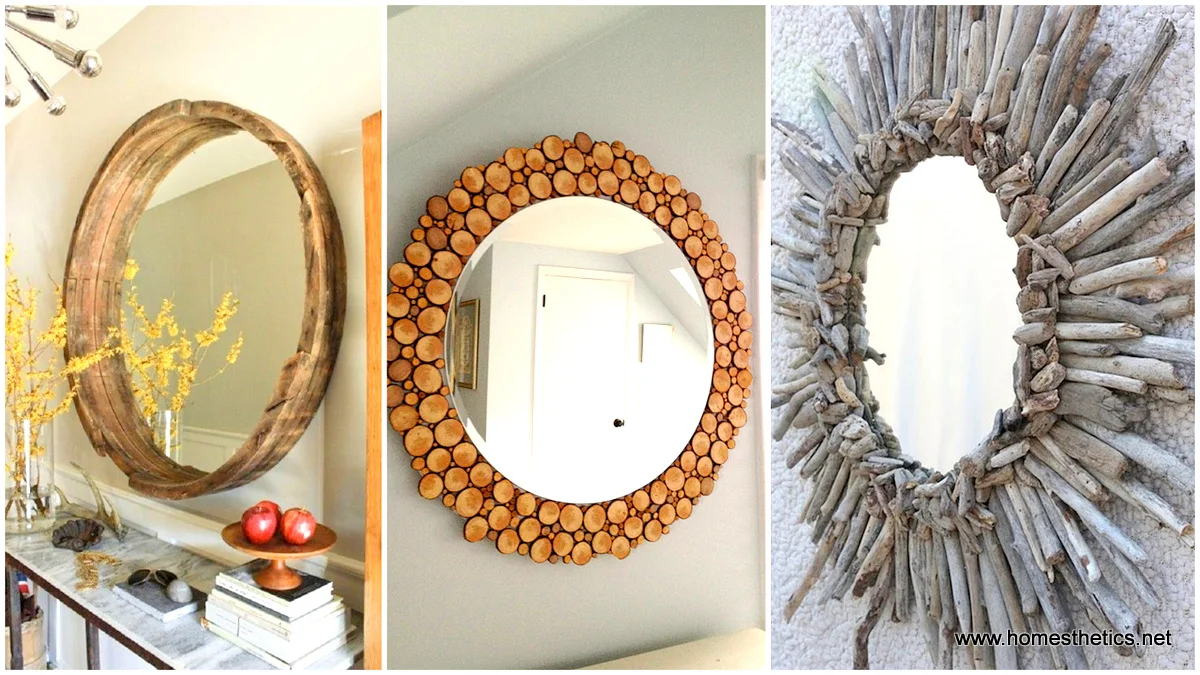 In interior design the mirror is really quite a magical element, an element able to emphasize a design line by enchanting it with itself and enlightening with additional light. The possibilities opened in interior design by mirrors are unlimited yet few are the ones using them for aesthetics purposes.
A mirror today can take any shape and size and the variations between prices is not worth considering as it is insanely low when compared to the effect of the mirror in your design line. You can use them to reflect light in darker corners of your home, you can use them to emphasize the feeling of space by doubling the visual surface with a wall mirror and you can even use them to manipulate shadows and obtain visual control in certain points.
Spectacular DIY Mirror Design Ideas have been showcased below, 17 of them, all containing creativity and personality. Cast a glance at the collection below and leave your feedback in the comment section below.
#1 Driftwood Mirror DIY Project Showcasing Coziness and Warmth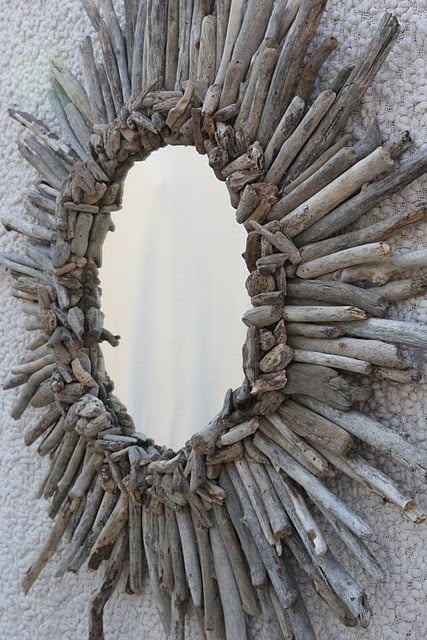 via alamodemaven.com
#2 Wall Art Composed Out of Framed Mirrors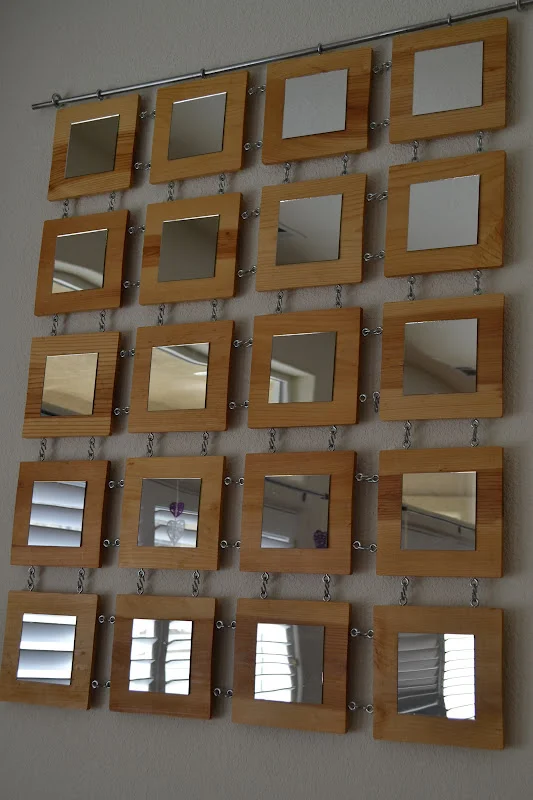 via niftythriftythriving.blogspot.com
#3 Sliced of Twigs and Branches Beautifying a Round Mirror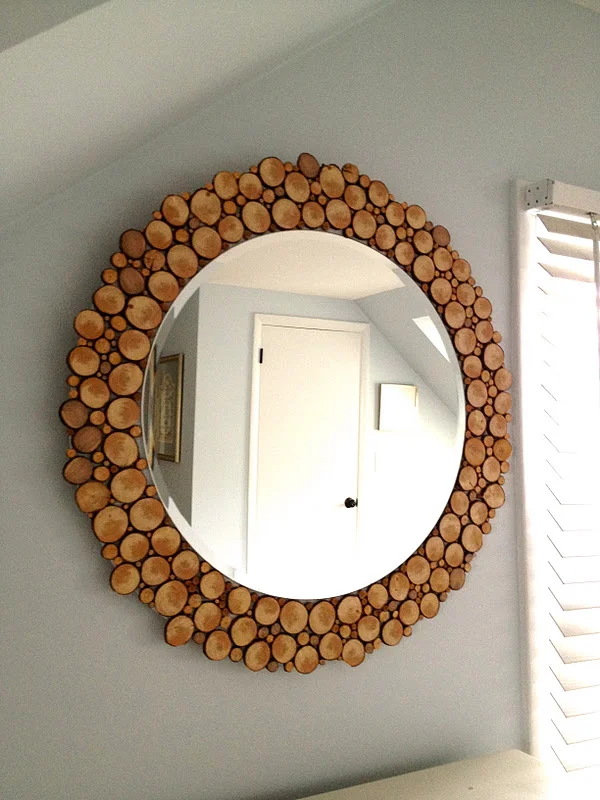 #4 Up-cycle Textiles and Beautify Your Mirror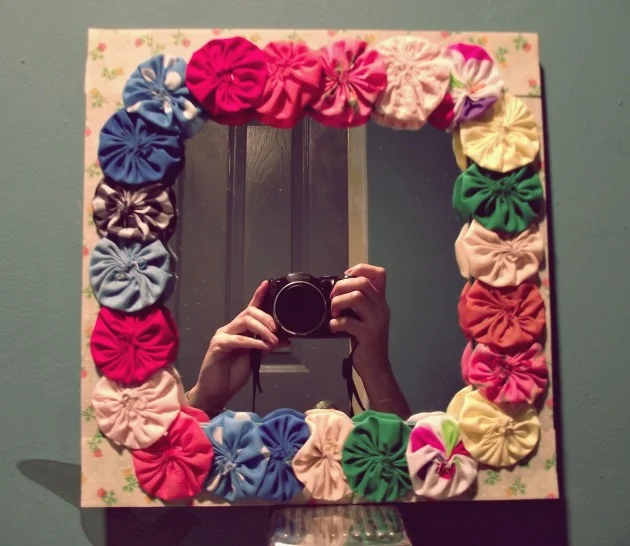 via llevoelinvierno.blogspot.co.uk
#5 Old Window Equipped With Mirrors Doubling as Wall Art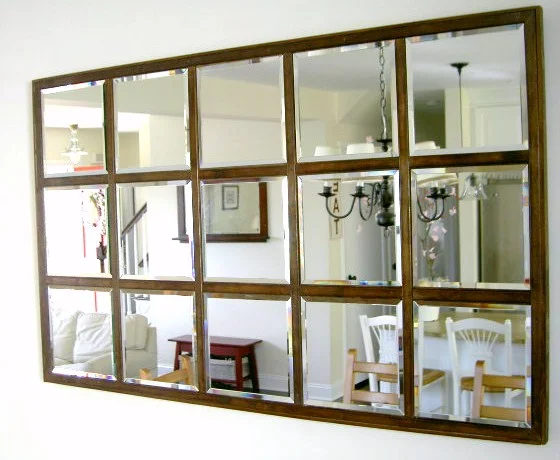 via thatsmyletter.blogspot.com
#6 Beautify Your Mirror In a Really Personal Manner With Marbles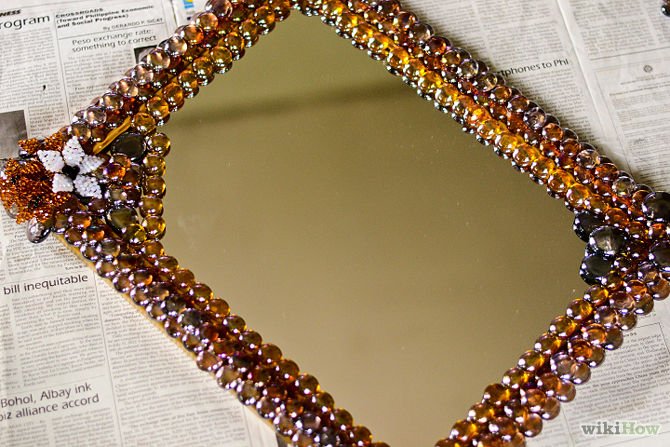 via wikihow.com
#7 Obtain a Vintage Timeless Look Through a Simple Mirror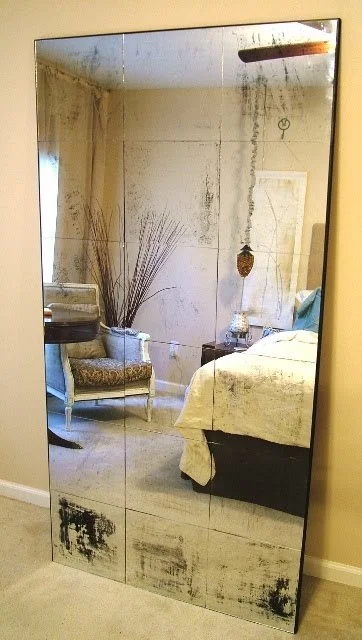 via curbly.com
#8 Create Different Covers for Your Mirror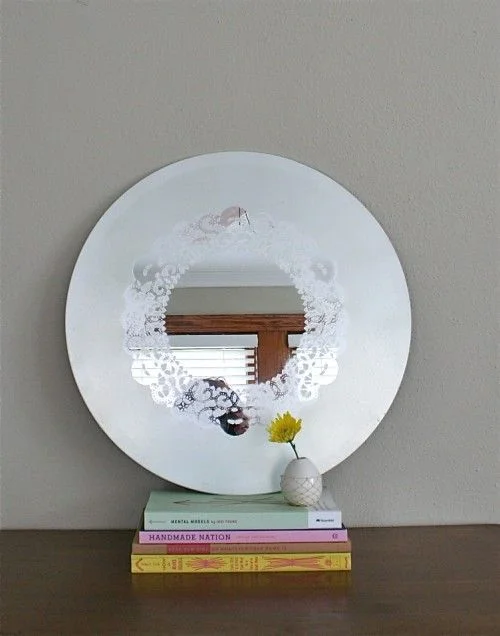 via shelterness.com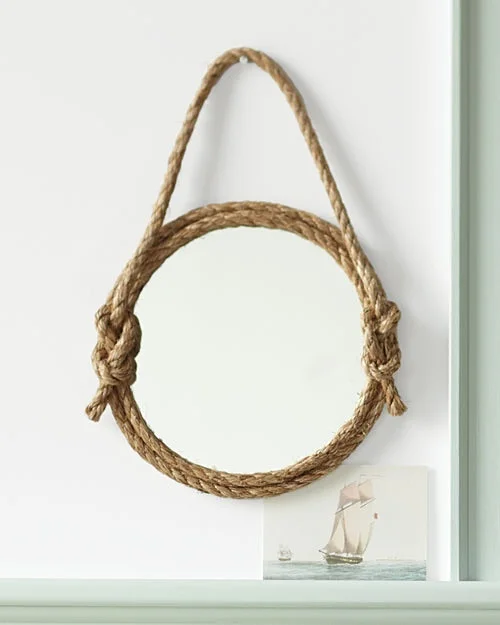 via marthastewart.com
#10 DIY Nautical Rope Mirror In White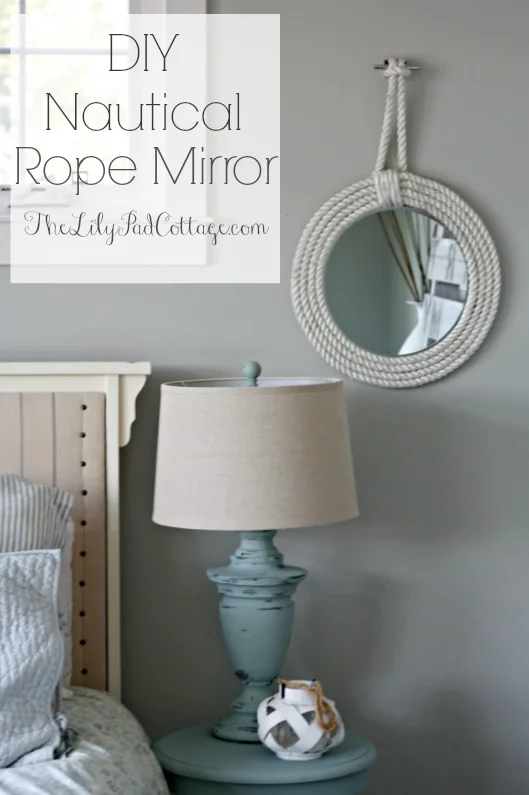 #11 Slices of Wood Barrels Can Provide a Very Cozy Rustic Feel to Your Design Line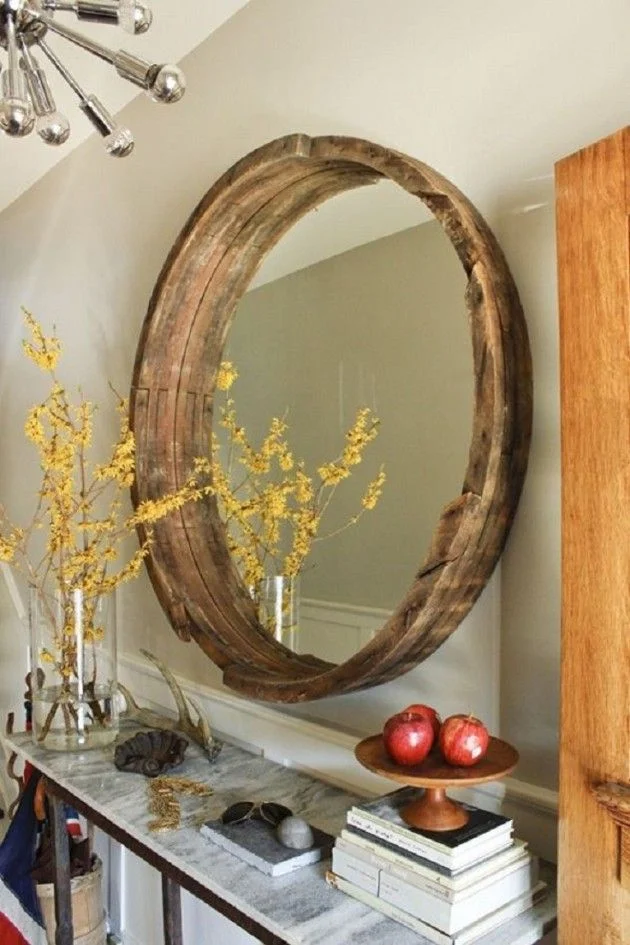 #12 Serving Tray Painted in Gold With Pieces of a Broken Mirror Beautifying as Wall Art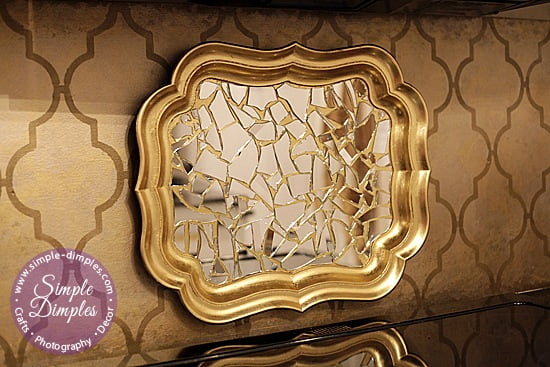 via dimplicity.com
#13 Wooden Pieces Around a Mirror Resembling a Simplified Sun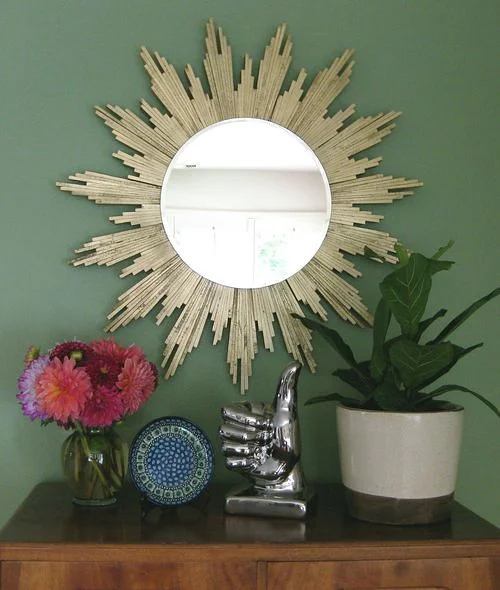 #14 Piece of Metal Emphasizing a Simple Mirror DIY Project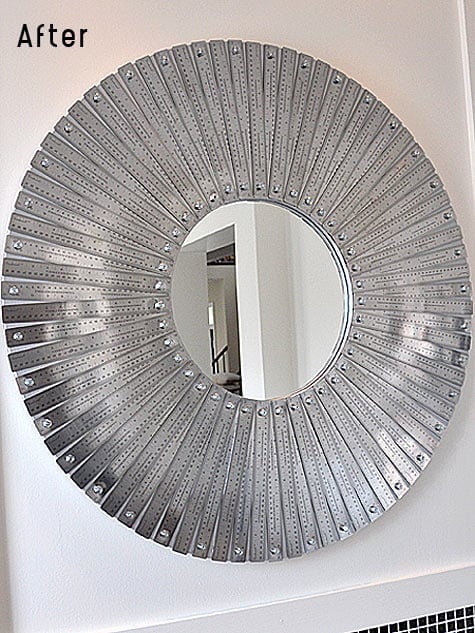 via designsponge.com
#15 Slices of a PVC Pipes Used Beautifully on Two Mirrors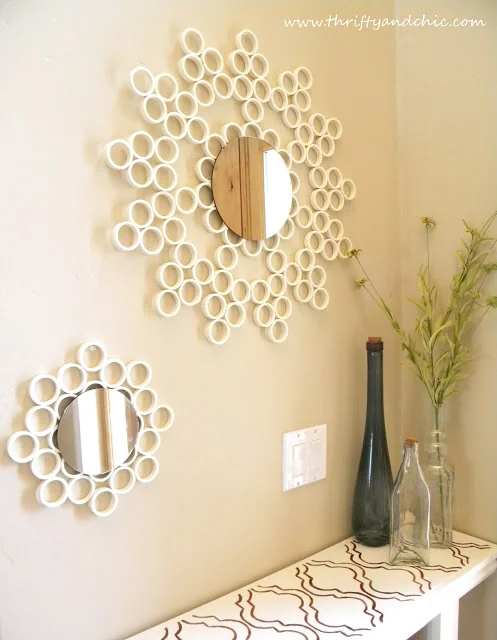 #16 Scallops Seashells Mirror DIY Project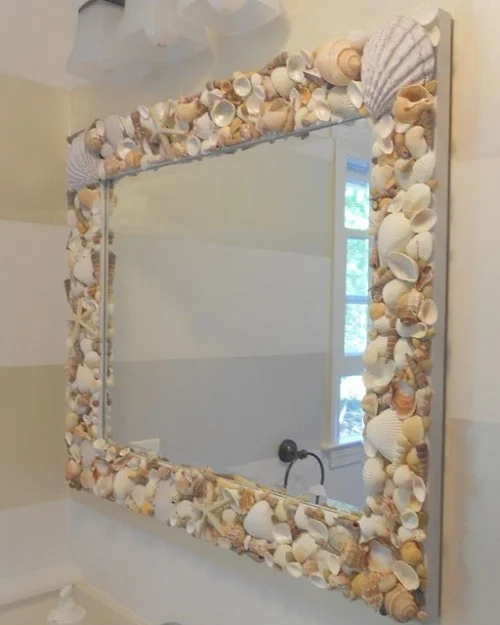 via Pinterest
#17 Plastic Spoon Gradient Offering Depth and Texture to a Simple Mirror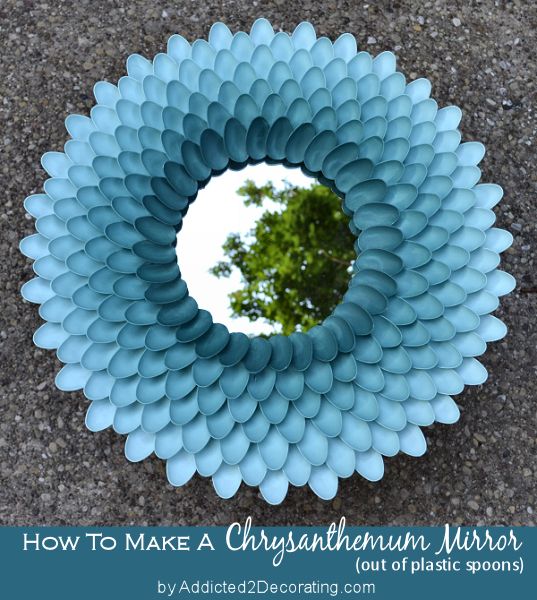 What are your thoughts on these DIY Mirror Design Ideas ? We would love to hear your opinion in the comment section below.
Related Articles