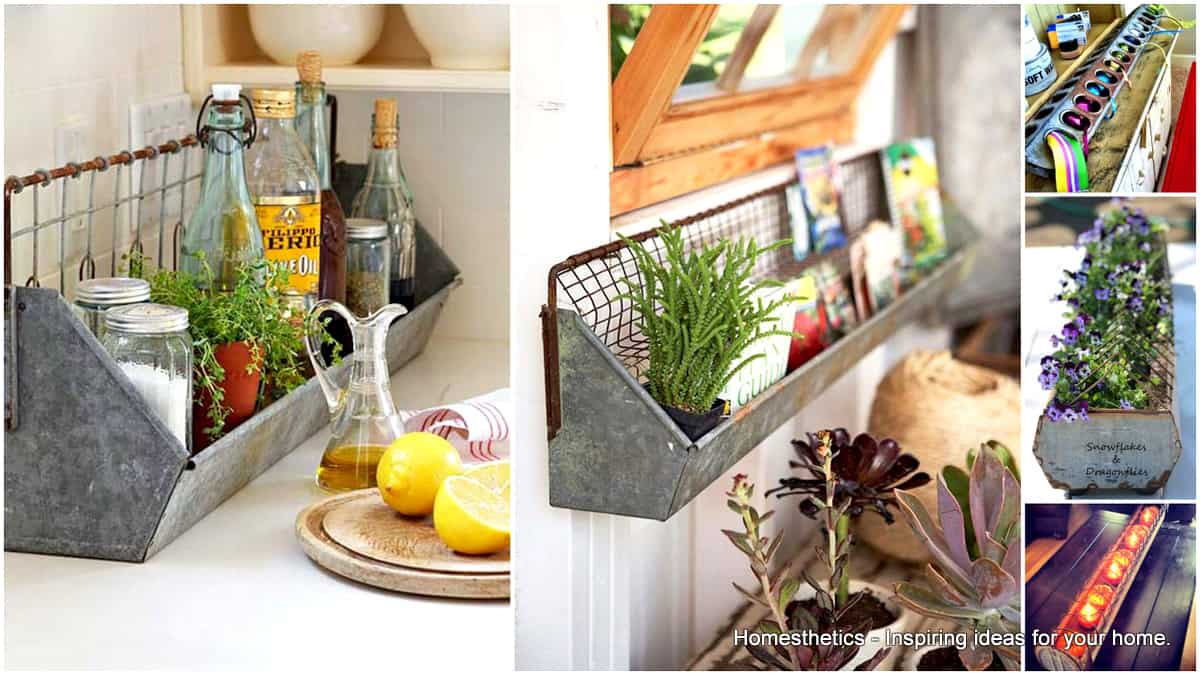 A selection of items in our household do carry substance even after becoming unusable, futile. These items can be appreciated for their looks, for their age or for the good materials contained. They`re different, rare, maybe even unique. Tool boxes are such an item and so are chicken feeders, rain gutters and galvanized buckets can be helpful too, our backyard contains such items, items that at some point we are to repurpose for the better.
In the following rows we have curated a list that encapsulates diy chicken feeder re-purposing ideas to realize, they`re all creative and graphic and we would love to hear your thoughts on the subject in the comment section below.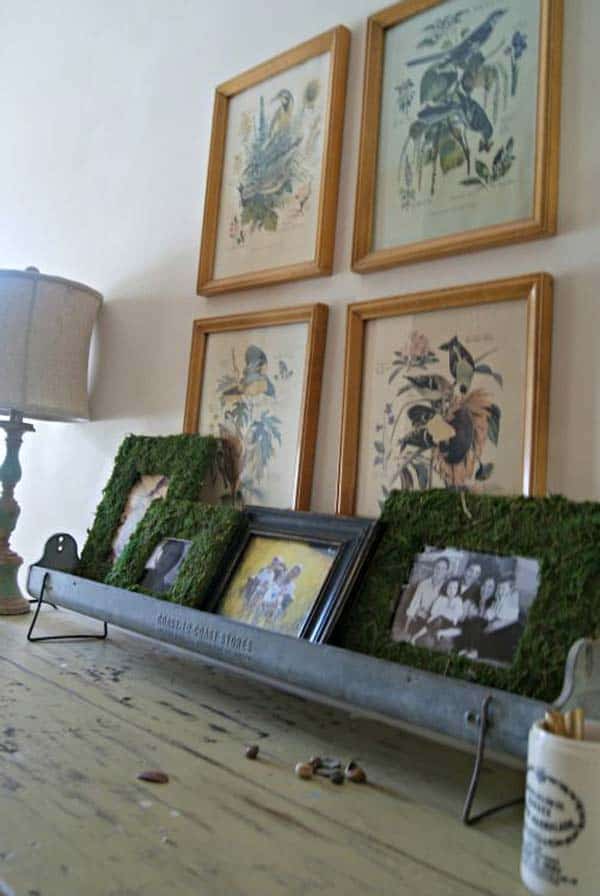 Cleanse the bird-feeder and use it to proudly display family photos, it might become the most beautiful display thanks to its vintage vibe.
via lifemadelovely.com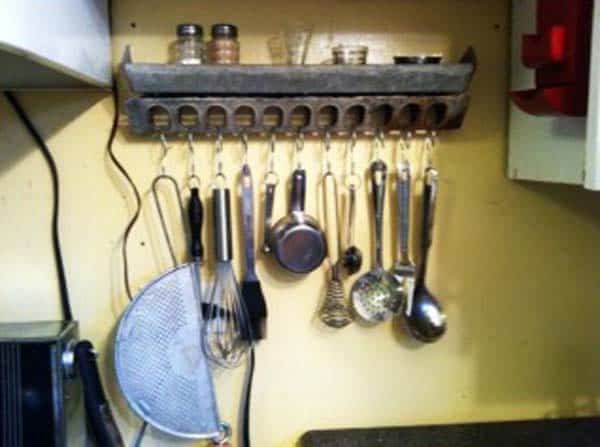 Use a bird-feeder to organize kitchen utensils swiftly and free of costs.
via asouthernbellewithnorthernroots.com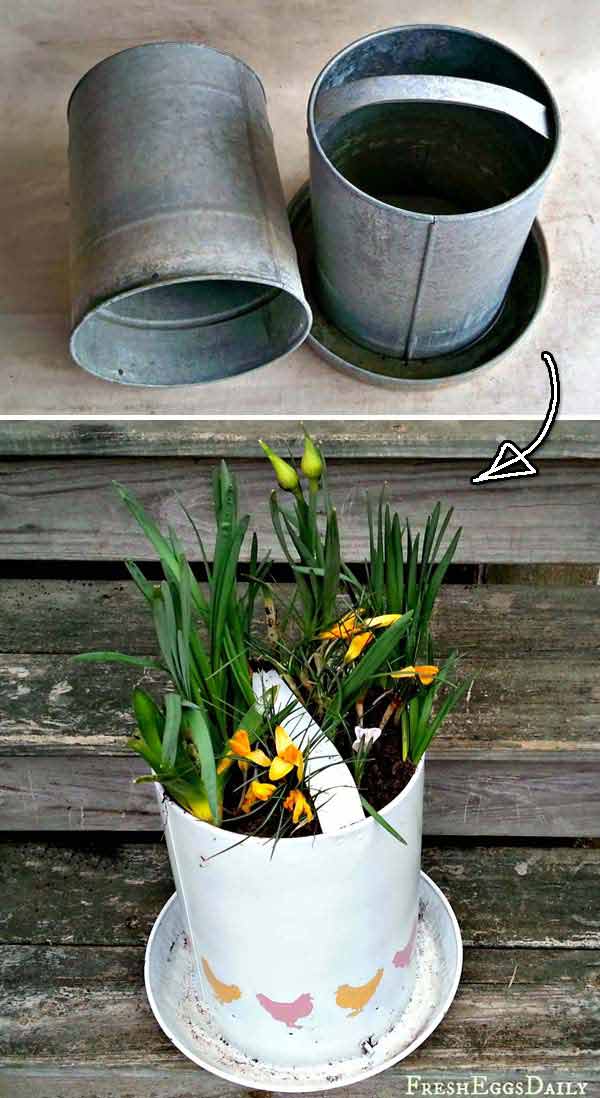 Use various recipients to obtain a new focal point in your garden, chicken feeders make great flower pots.
via fresheggsdaily.com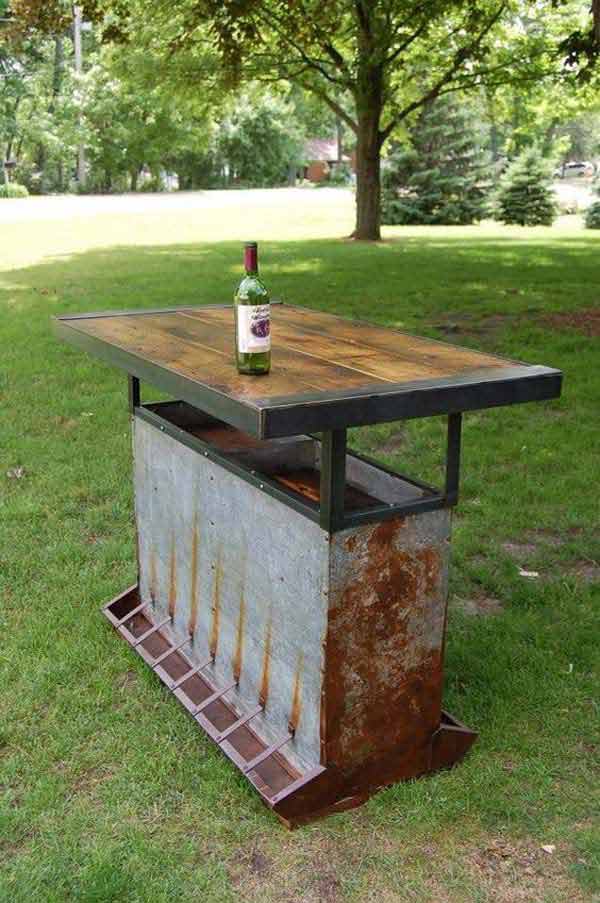 Your new backyard bar can reside on an old chicken feeder. The epic ensemble will now bust a really cozy, rustic vibe that can be further embellished with greenery, vegetation.
Source Unknown.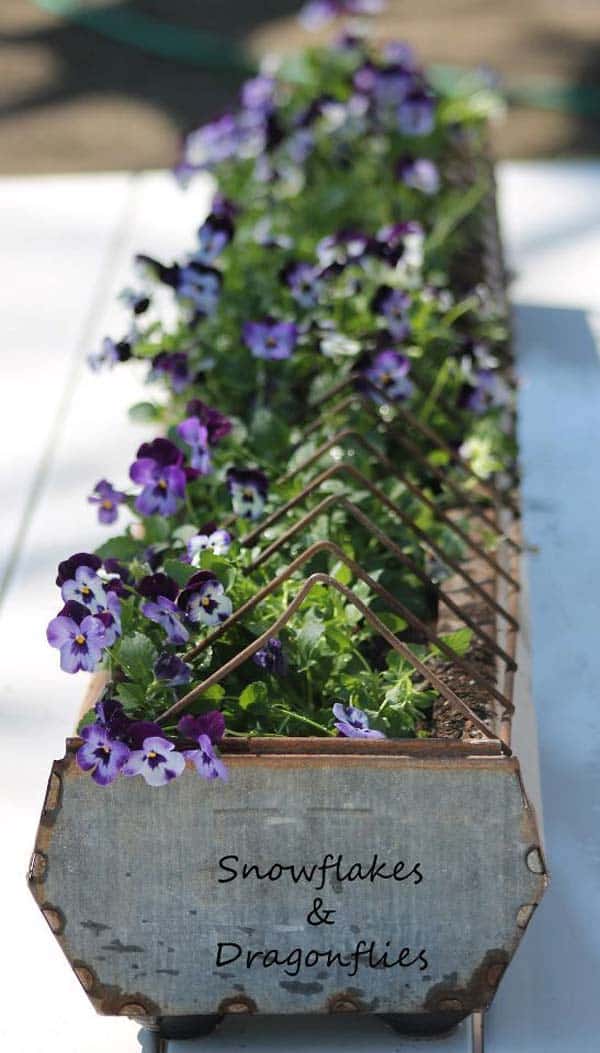 A metal centerpiece can be realized from chicken feeders, caring an immense amount of flowers, immense beauty.
via pinterest.com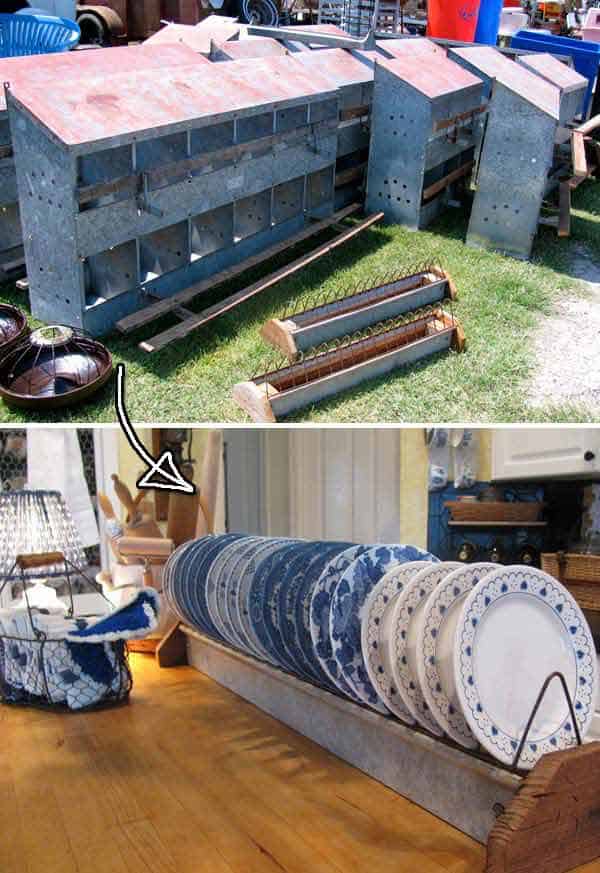 A rustic vibe can be nestled indoors in a chicken feeder to carry your plate collection in style.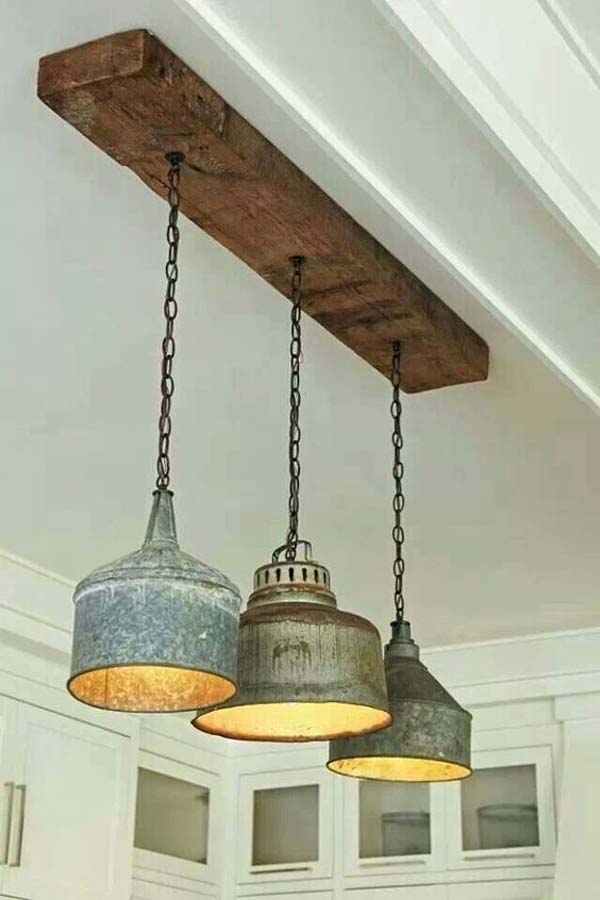 The aged metal can be used as part of homemade rustic lighting fixtures. Get creative with mundane items.
via bhg.com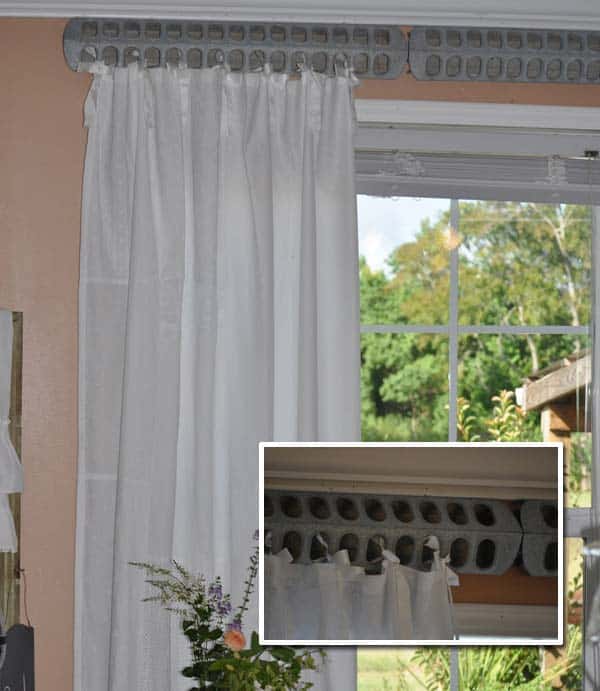 Simple solution for a simple need.
via bucketsofburlap.blogspot.com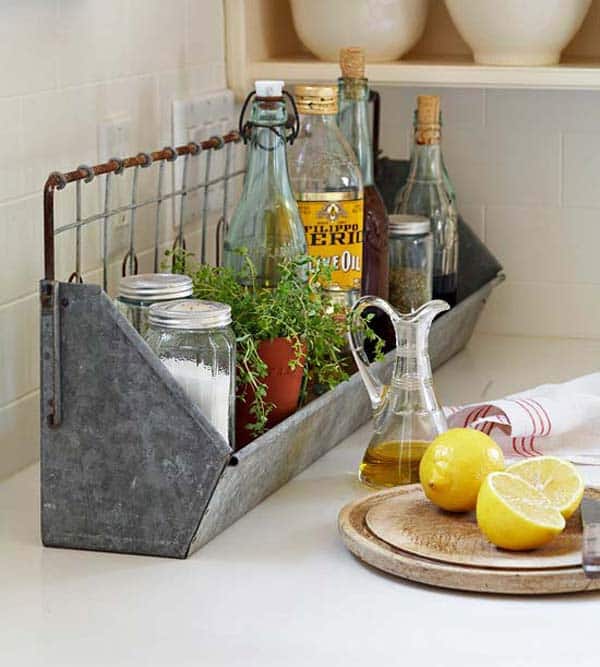 A really beautiful way to store your indispensable cooking supplies. Find the balance between beautiful vintage and rustic vintage and obtain just the right look.
via avintagejunket.blogspot.com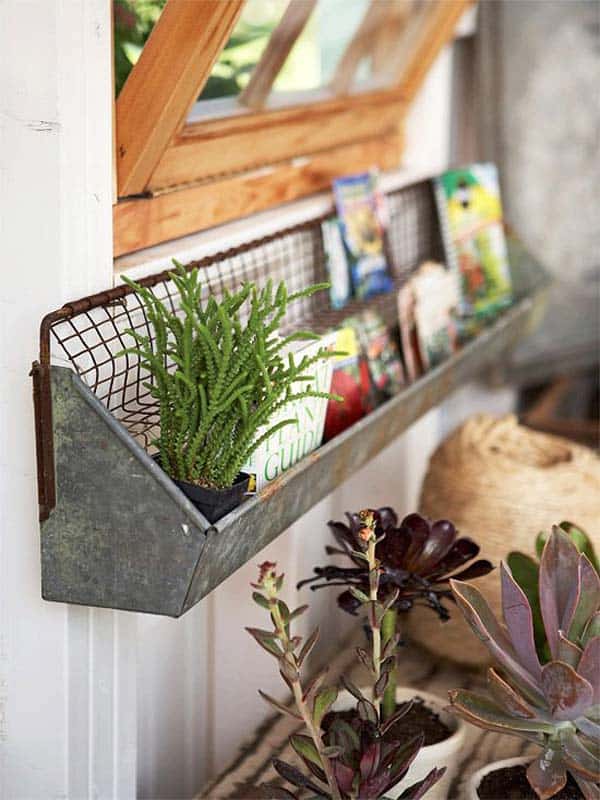 The chicken feeder can aid you in your gardening endeavors, nearby the potting station, holding your seeds and little succulents.
via bhg.com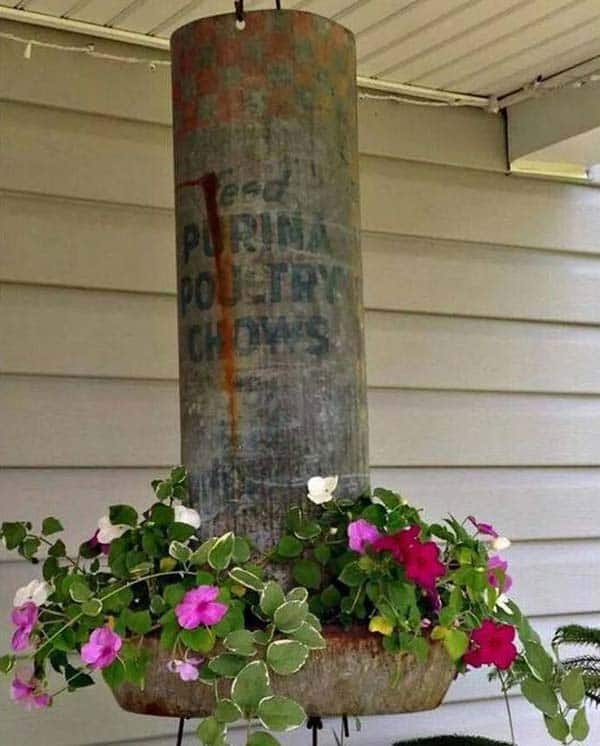 Nestle flowers in your home through all possible means,  re-purposing items with memory can help.
via youtube.com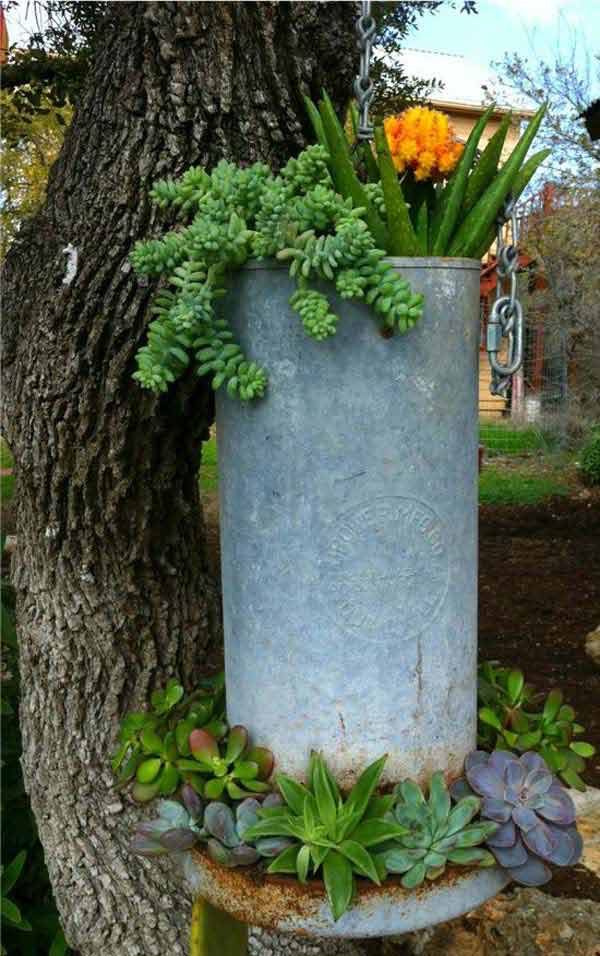 Succulents will find great refuge in your new graphic display, enjoy the beauty.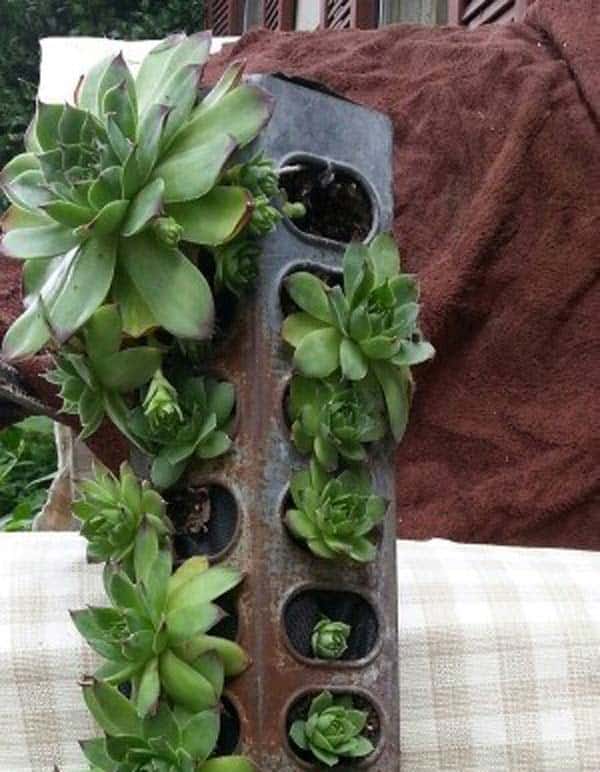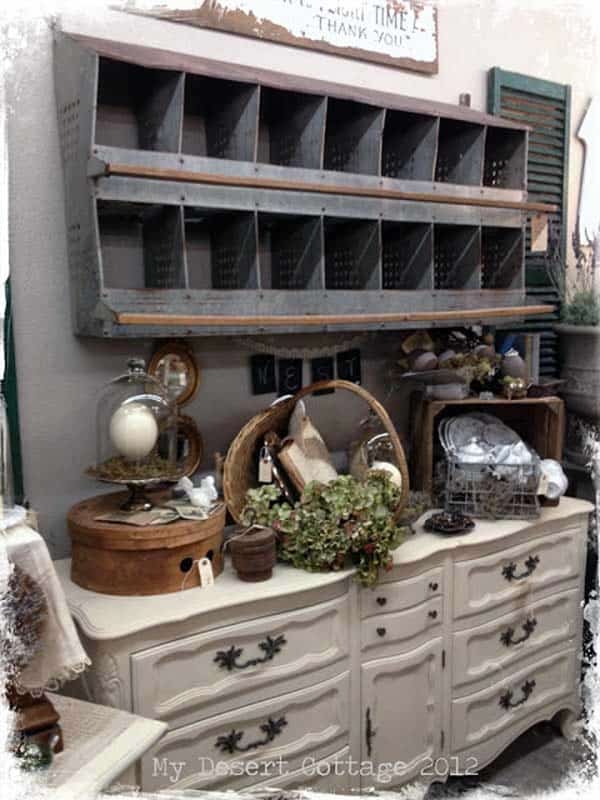 An unique shelving option for special decor pieces.
They`re numerous ways to realize a chicken feeder centerpiece, find the right balance for your interior decor.
via flightsofdelight.com and bhg.com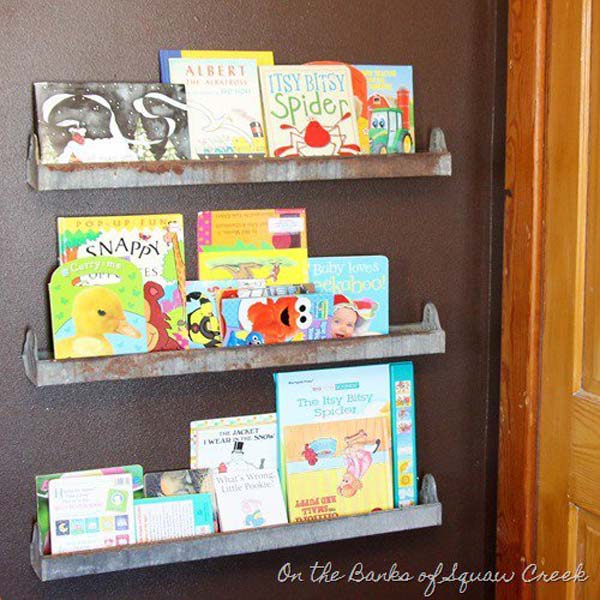 Display coloring books, stories and colorful decor piece on a neutral shelving to bring forward joy and smiles through color.
via onthebanksofsquawcreek.com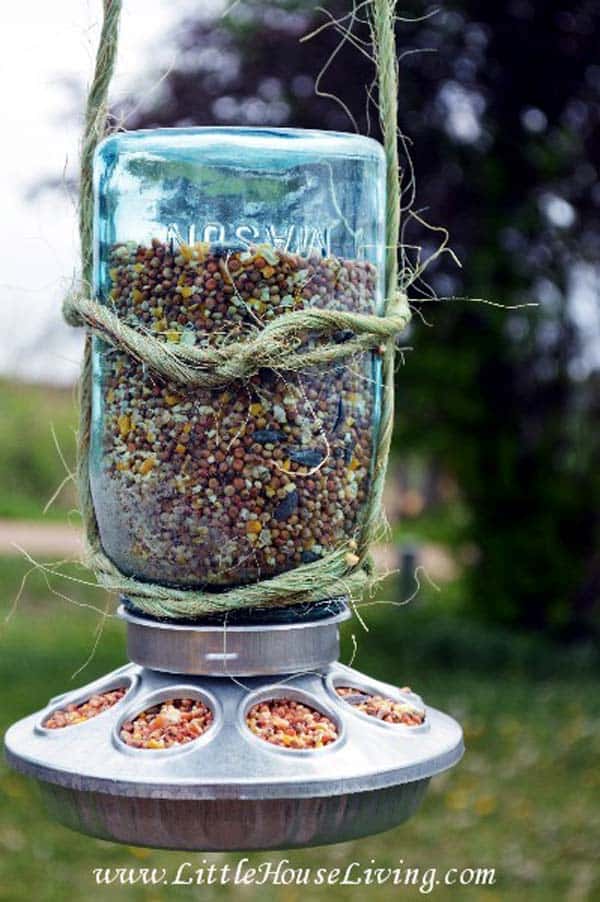 Transform a chicken feeder in a bird feeder with the help of a mason jar.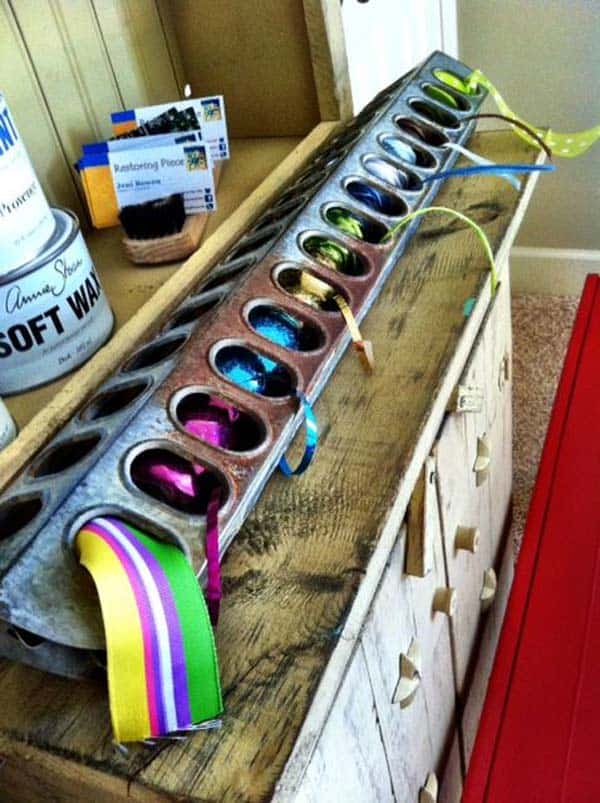 Chicken feeders can be used to organize your crafting desk easily.
Source Unknown.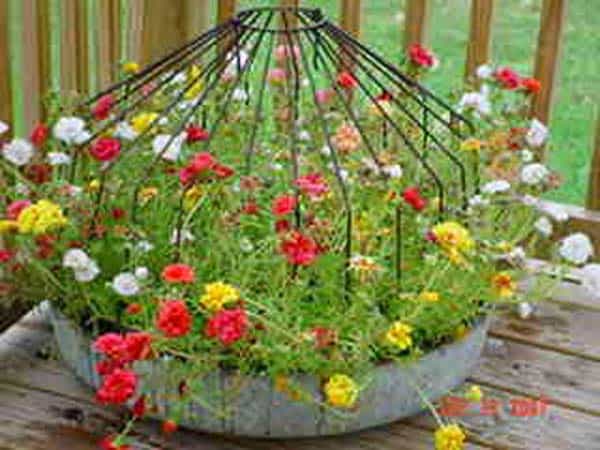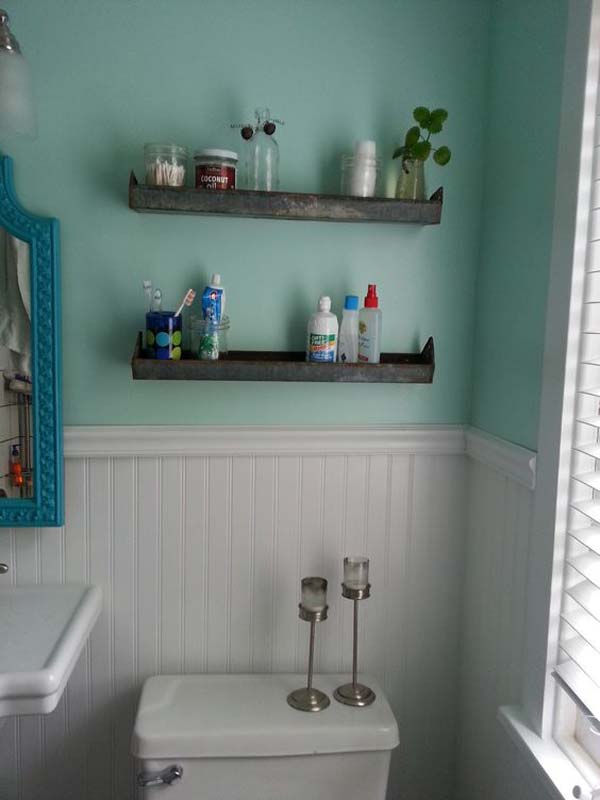 Shelving can take numerous forms, chicken feeders are one option.
Source Unknown.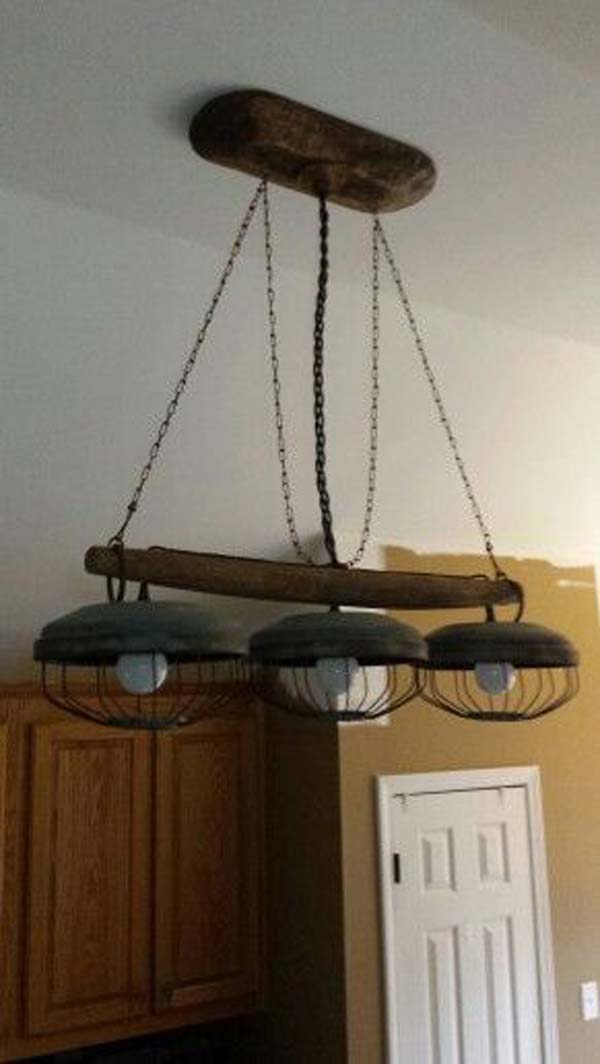 Vintage lighting fixtures of immense beauty can be realized with the right piece. Take advantage and go the extra mile for that rustic-vintage look.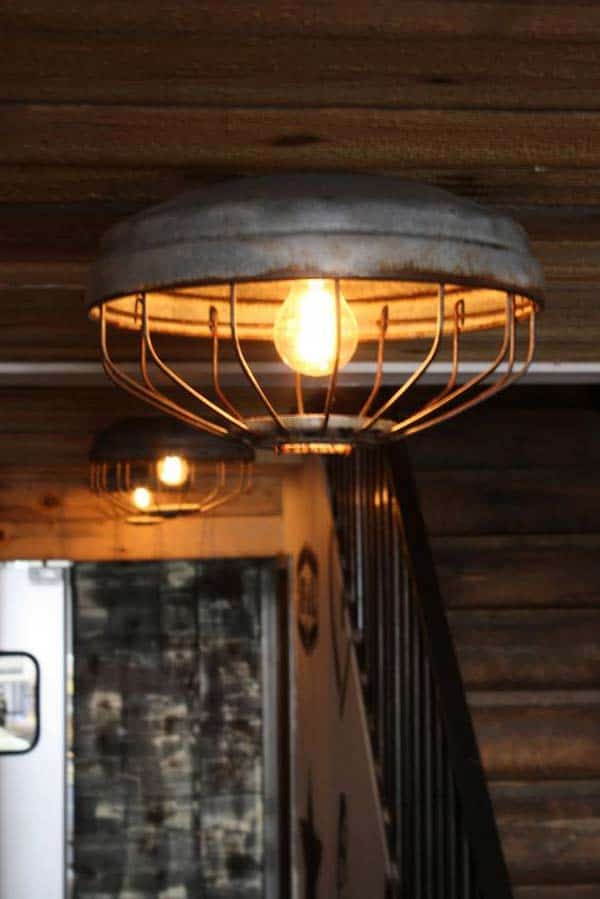 via danielgradyfaires.blogspot.com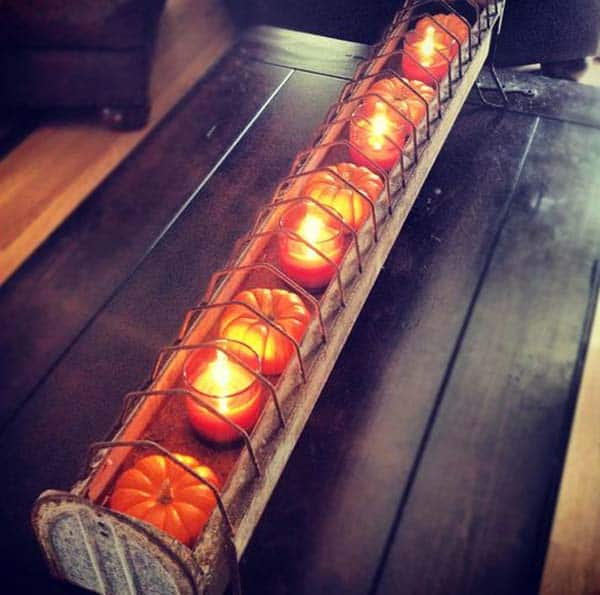 Nestle candles and little pumpkins for your next fall centerpiece, simple items contributing to a great result.
via pinterest.com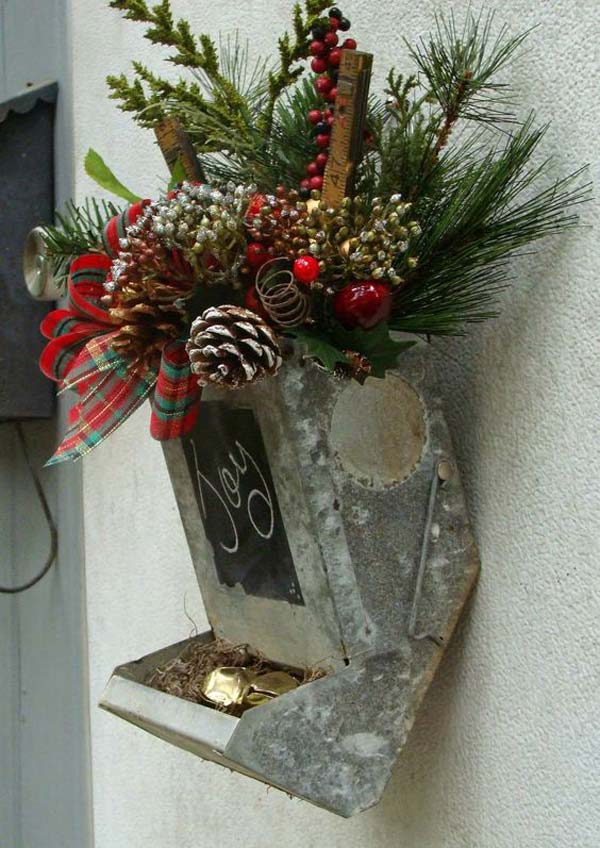 Welcome guests with a beautiful decoration piece and joy.
Simple elements should never be dismissed or discarded. If the item doesn`t fit your decor, ask around, family and friends might have a use for the item. Recycling and up-cycling are utterly important and having an item with memory reused in your household is special, beautiful.
What do you think? We would love hear your opinion on the subject in the comment section below.