In rustic decor designs one might have stumbled over some horseshoes more than once, they`re vibrant, powerful in meaning and easy to acquire thus highly popular. Horseshoes are present in interior design too thank to a tradition that goes way back: nailing a horseshoe on your own door would supposedly protect the individual that passes through it from evil spirits, the element is still used as such today in certain areas. Regardless of reasons, these shoes are highly popular elements that can be found with ease as they wear usually in in 1-2 months, moment in which, the farrier produces new shoes for the hoes dismissing the old ones and as in the areas they are used recycling is not often an option, secondary uses emerge. A selection of interesting horseshoe crafts have been selected to highlight the epicness of these elements under different lights; cast a glance at our gallery and surge inspiration for your next rustic setting.
31 Epic Horseshoe Crafts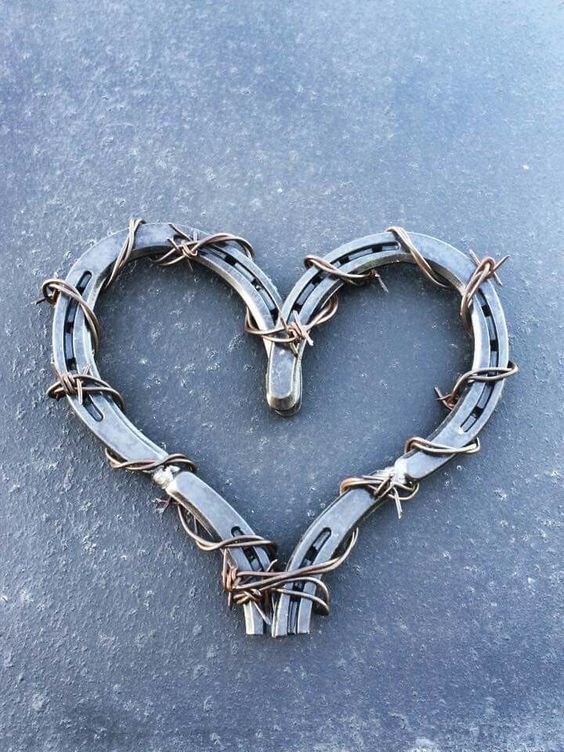 Three pieces, one sliced forming a beautiful iron heart; all tied together by string. Simply beautiful decor option.
Source Unknown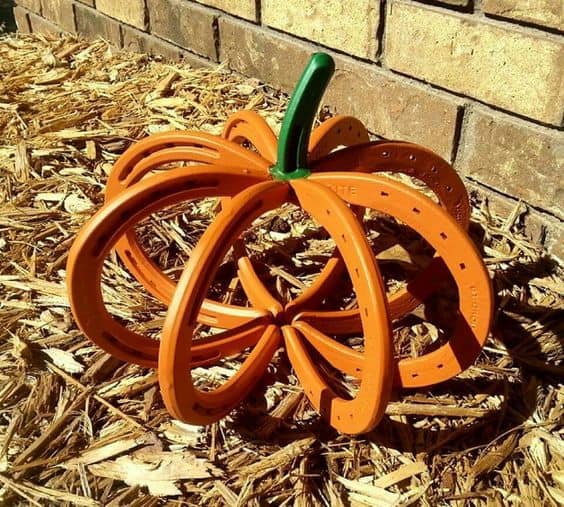 Several hoops can be welded together to form the silhouette of a pumpkin; half of hoop on the top can form the tail. Use this as plant container or as a porch decoration.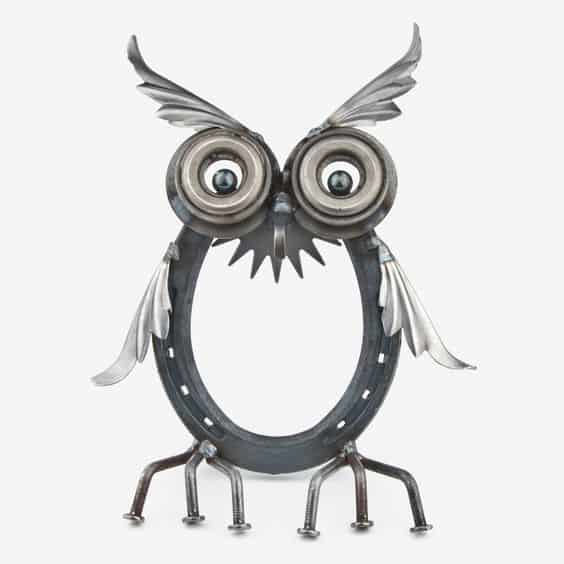 Metal becomes art quite often and the body of this splendid owl stands as proof of how something simple can become something exemplary. If you`re experienced with welding, petite art installations might be worth pursuing, experiencing.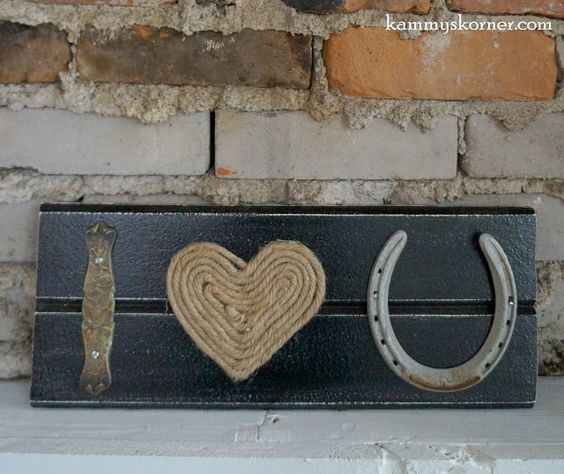 One piece of wood, one broken handle, a horseshoe and some rope can make an interesting decor piece for your porch or fireplace mantel. The customization possibilities are endless.
via kammyskorner.com

Dreamcatchers today can be made out of everything yet when an old element with a background stands as the backbone things feel right. Stones and feathers and different types of string are also enhancing this vibrant look.
Source Unknown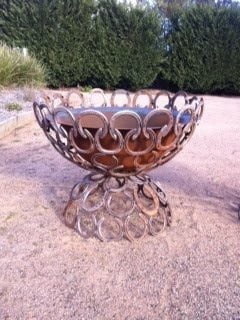 Scaling a simple element can always surface surprising result and creating a focal point out of horseshoes surely is a surprise. Sprayed with fire-resistant paint the item above could fit absolutely any setting as a sculptural eye-candy piece.
Source Unknown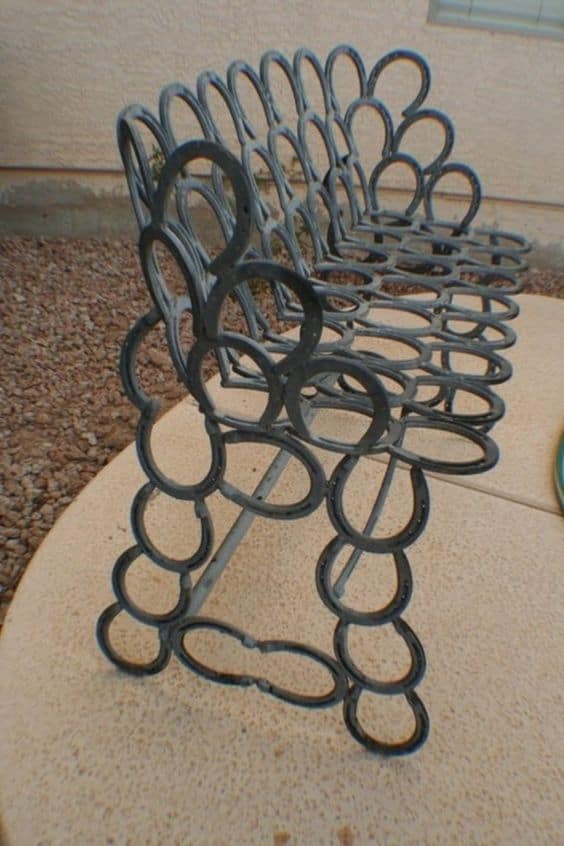 A furniture piece made out of horseshoes might not look comfortable yet comfy pillows can solve all that swiftly.
Source Unknown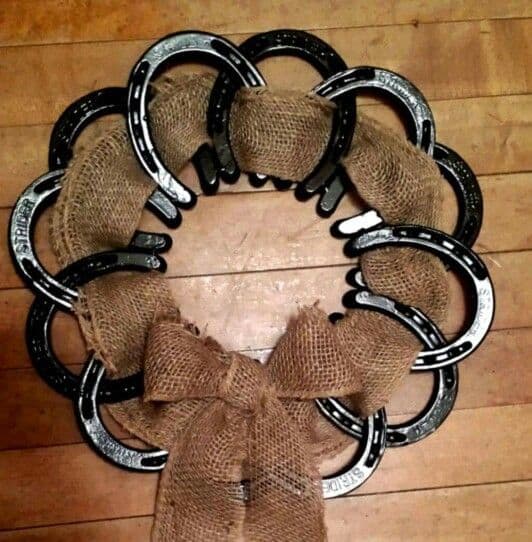 A reinterpretation of the horseshoe on the door, the horseshoe door wreath craft is a great option. Black matched with burlap simply goes yet other combinations can be featured to adapt to the ongoing holiday or season.
Source Unknown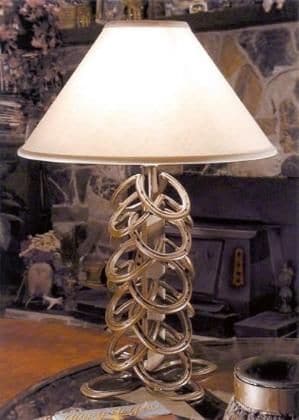 Thousands of customization options for lamps exist, horseshoes are one option.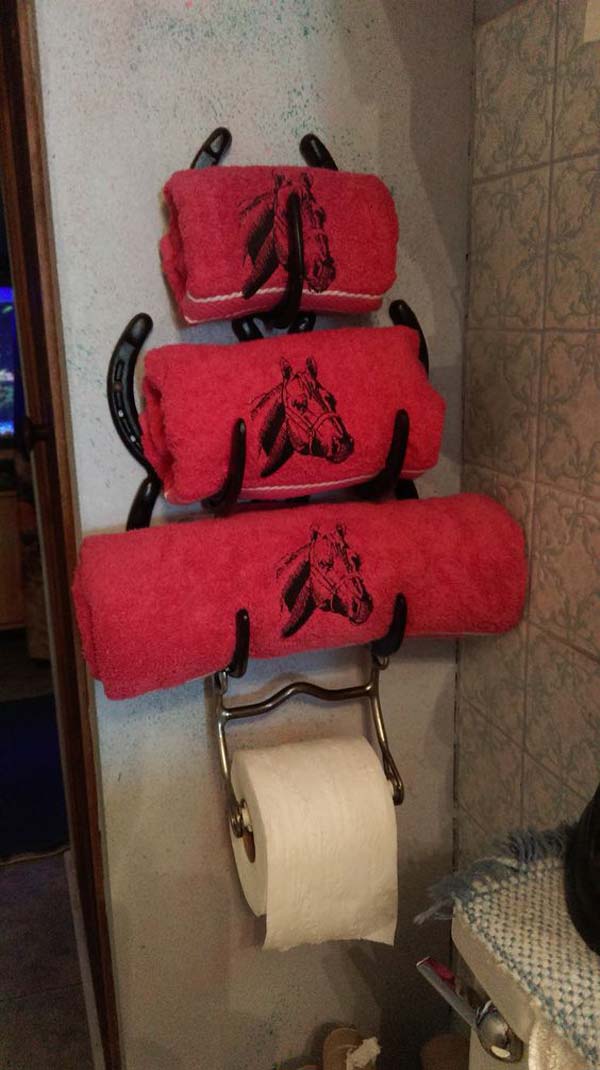 Source Unknown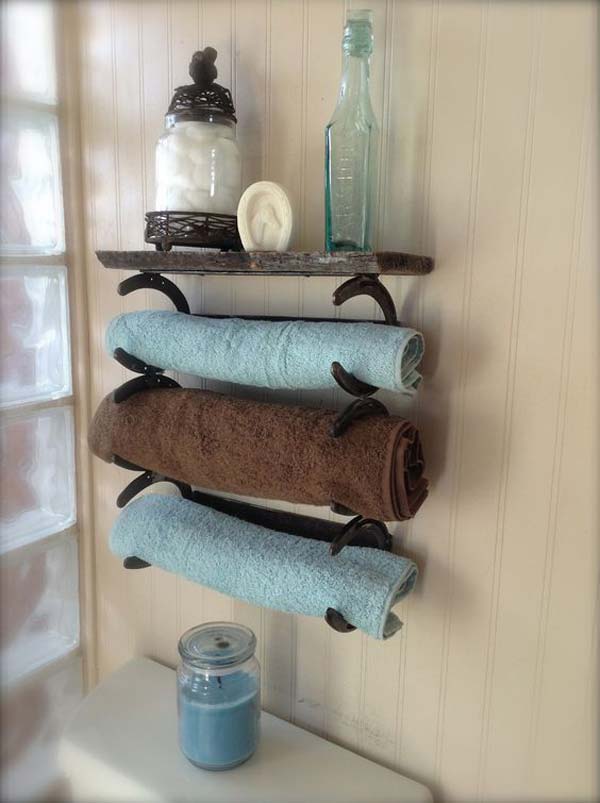 via archzine.net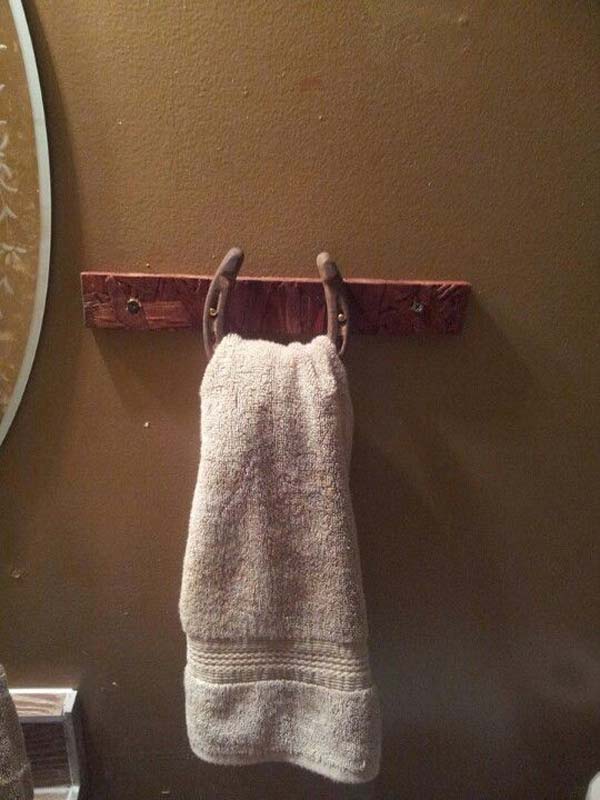 Nestle your towel in a rustic horseshoe hook.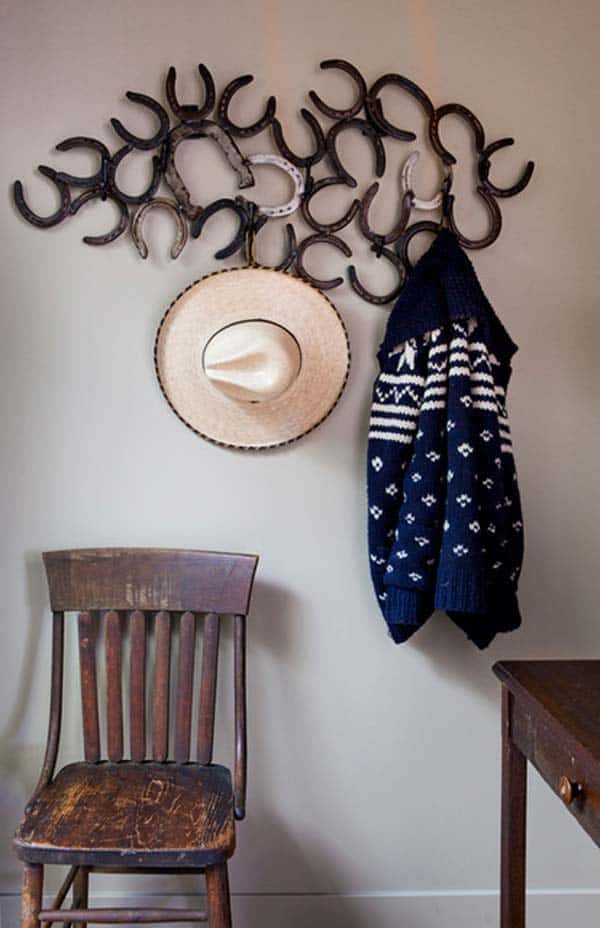 An ensemble of horseshoes can shape a coat rack.
via houzz.com
Horseshoes along salvaged wood can compose a great wine rack, beautifully aged, with memory.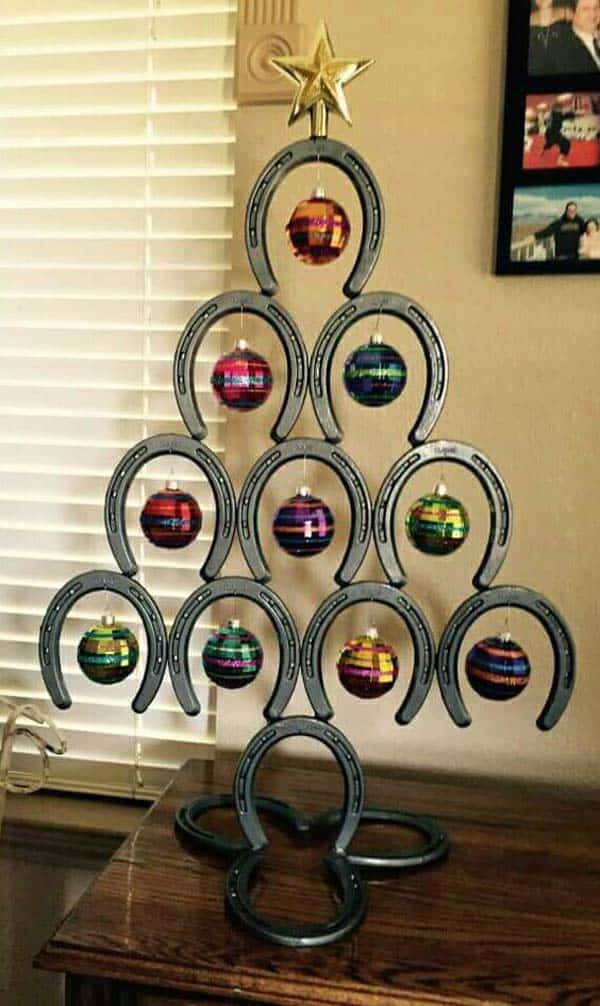 Numerous Christmas tree designs with horseshoes will surface after a swift Pinterest search but this is a sleek one. It can be realized with certain metal glues if welding is not a skill of yours.
Source Unknown.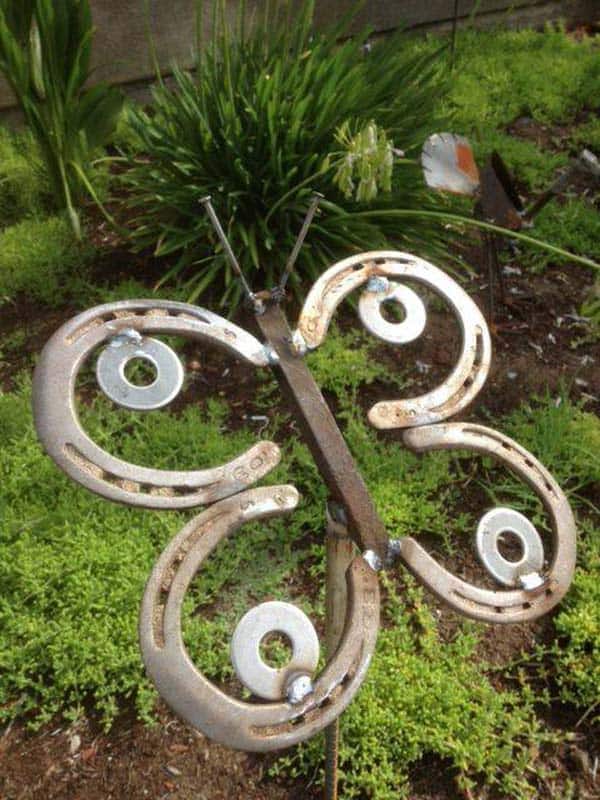 Four hoops and various other pieces of metal can compose a beautiful butterfly garden decoration. Get creative with simple elements.
Source Unknown.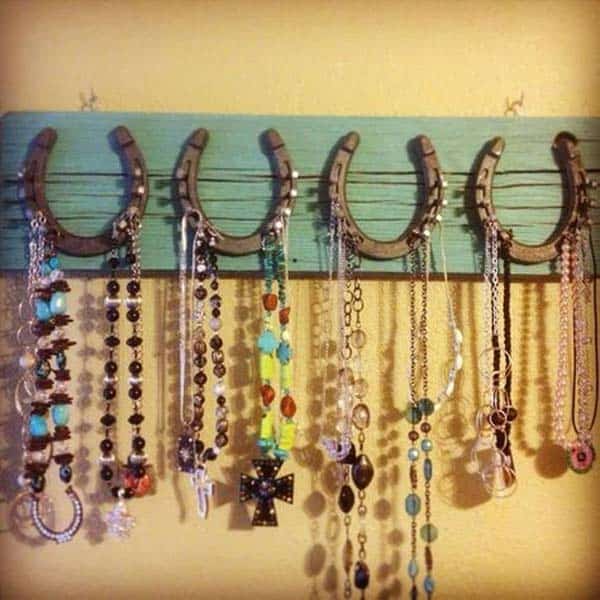 Create a jewelry organizer and display your collection proudly.
via enchantingbabble.blogspot.com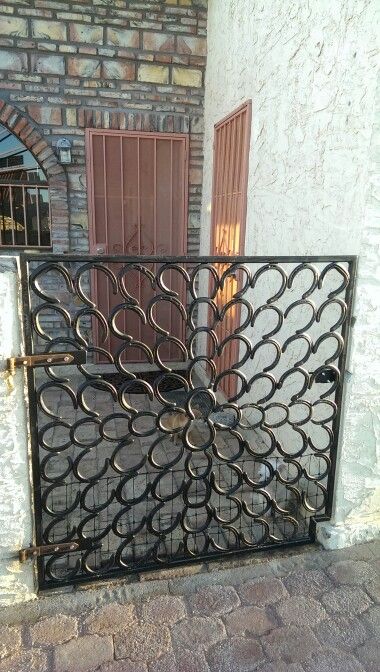 Beautiful garden gates can be created by scaling this element right.
Source Unknown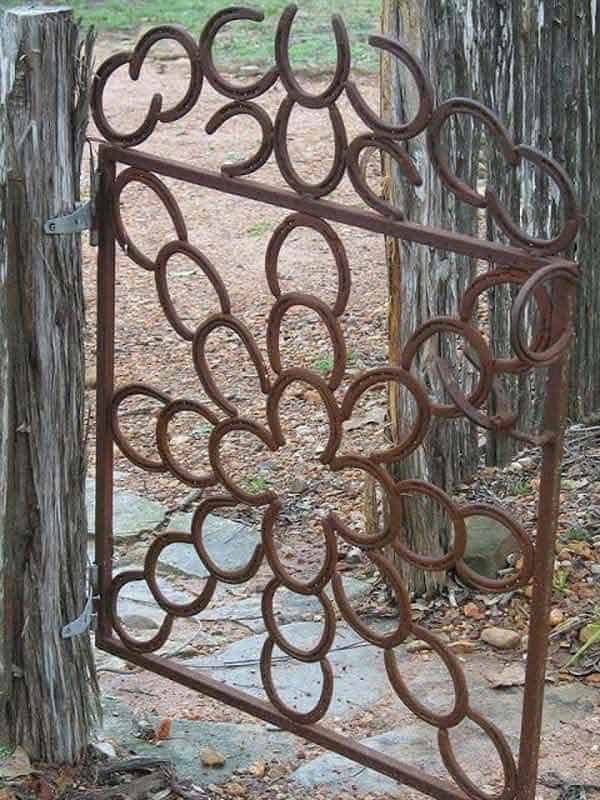 via whiteironstonecottage.blogspot.com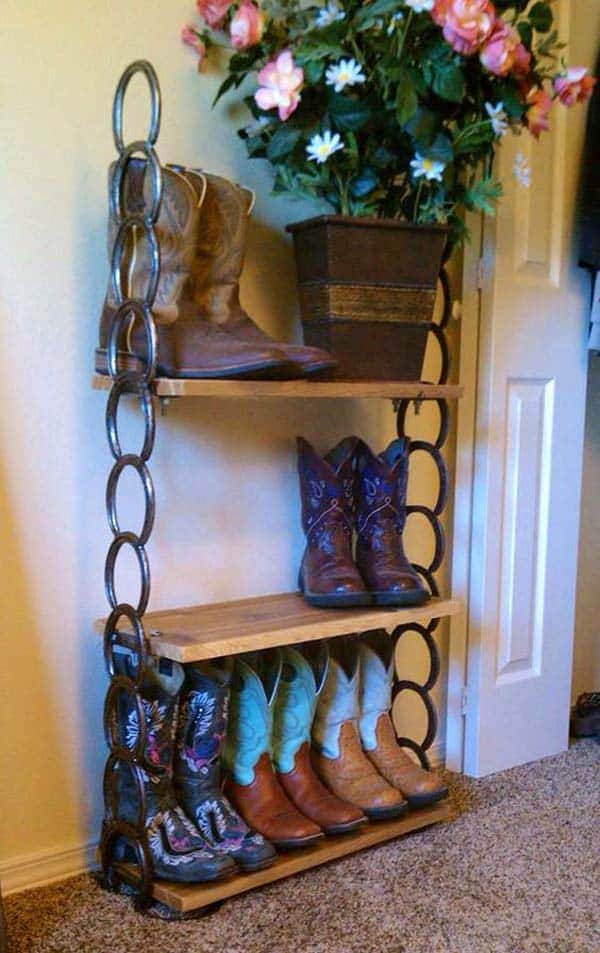 Very much like iron pipes shelving, horseshoes can be used to create shelving as well, functional and graphic.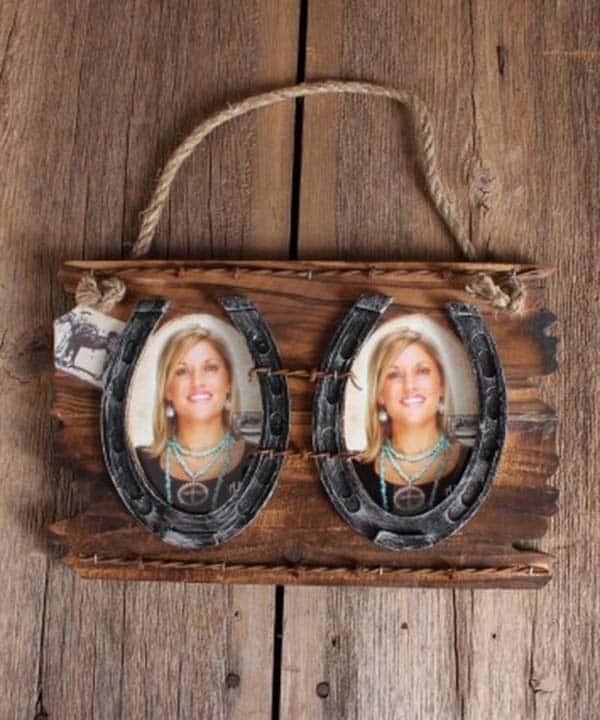 via fortbrands.com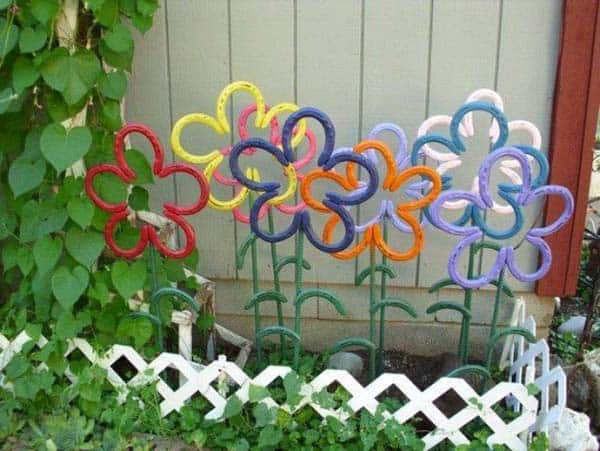 Colorful flowers realized from horseshoes are an option as well. Simple to realize and highly resilient, an element that can change your front yard.
via hometalk.com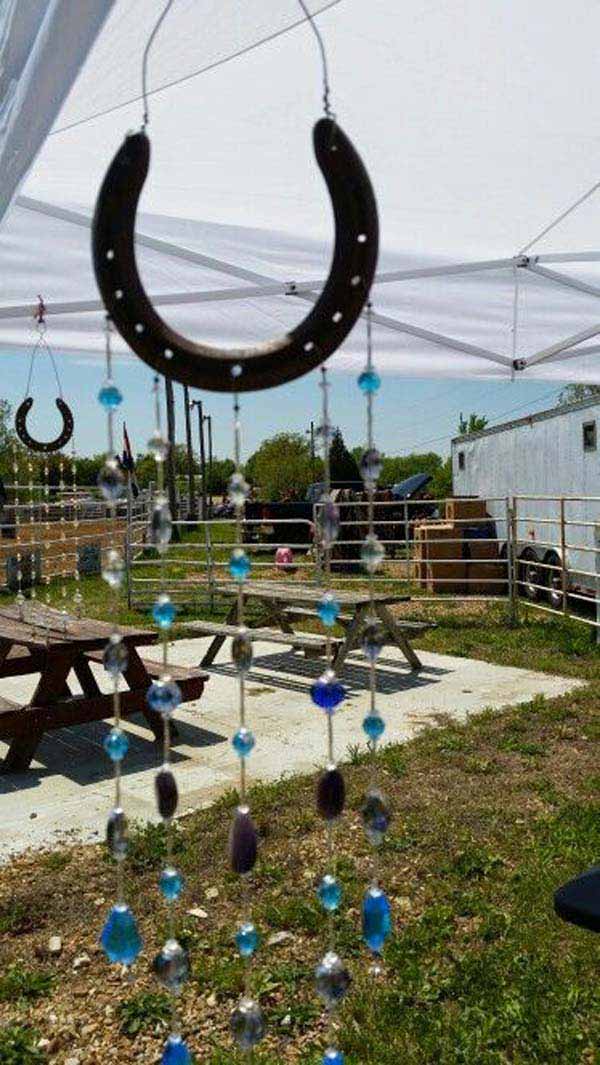 Source Unknown.
Use horseshoes as heavy weights in your wind chime, their role would be both practical and functional.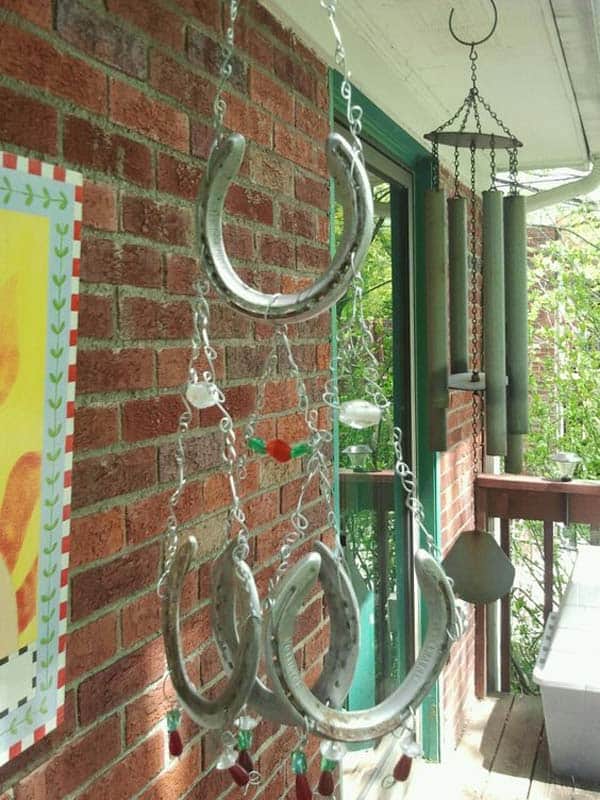 via recycledawblog.blogspot.com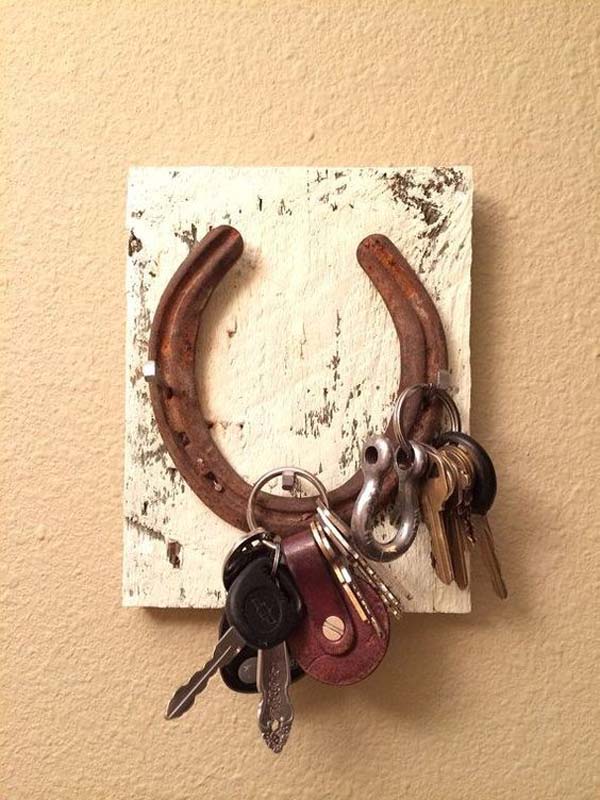 via horsecountrychic.blogspot.com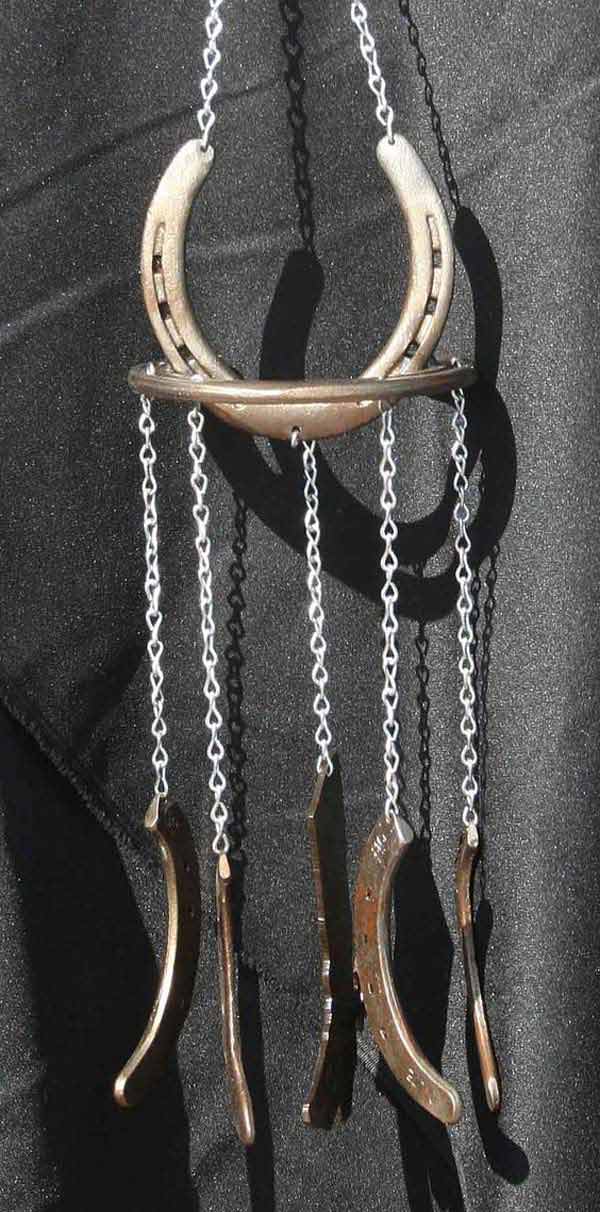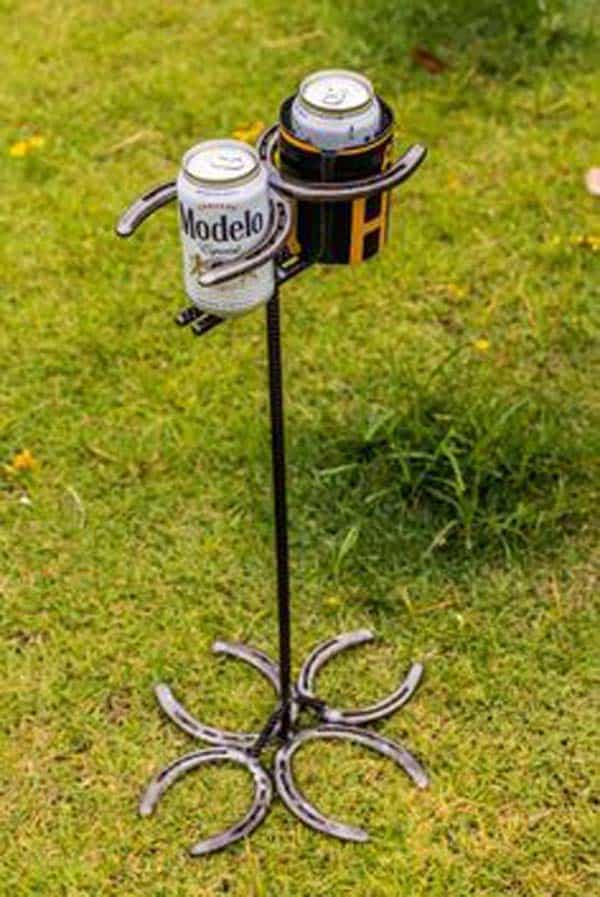 Source Unknown.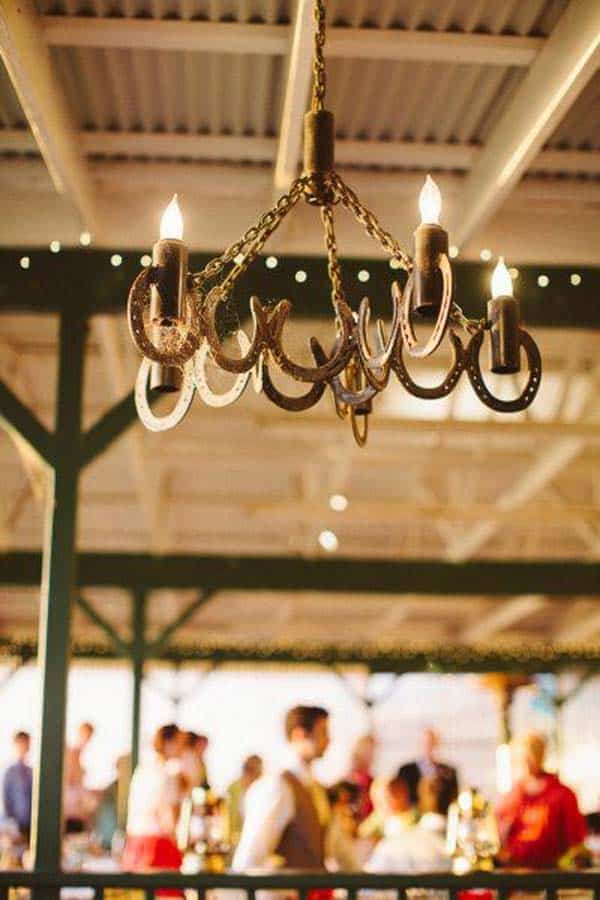 Create industrial lighting fixtures for an epic setting with the help of horseshoes.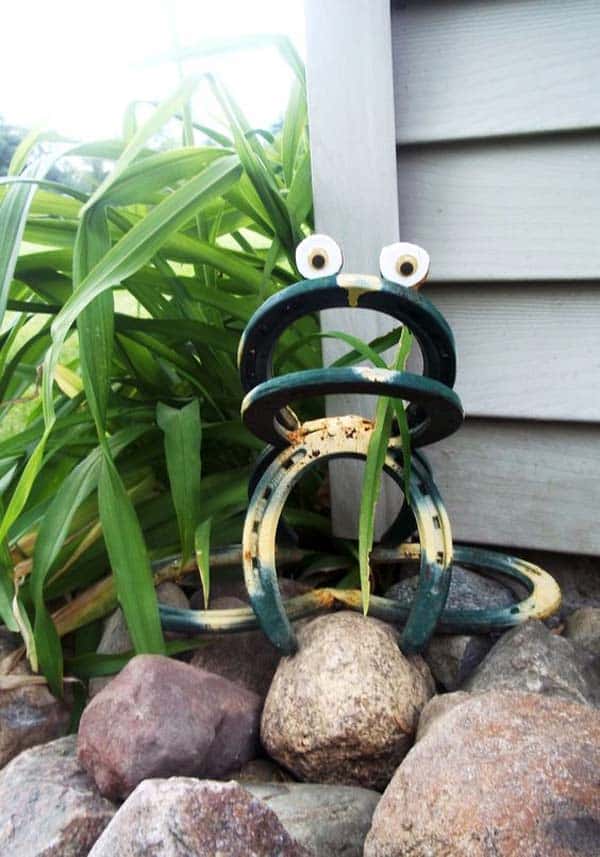 Source Unknown.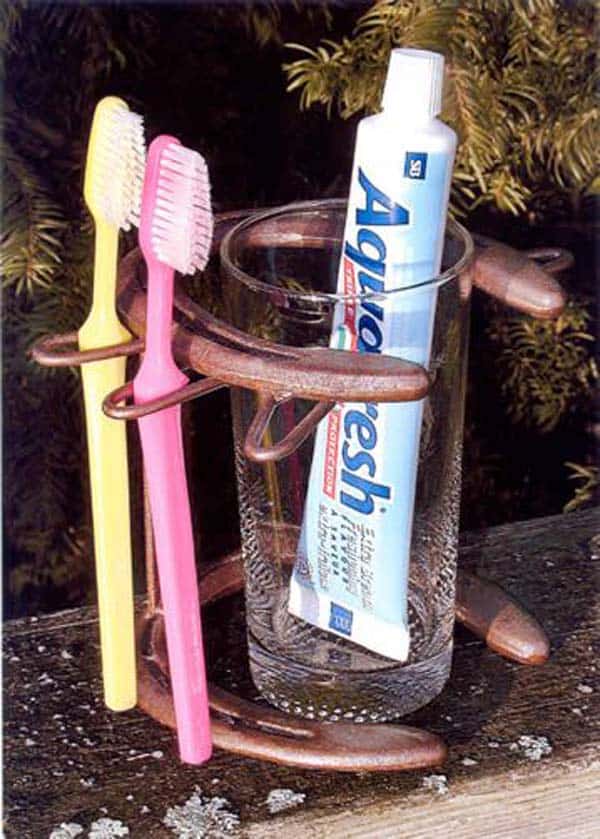 via tossedshoe.com
Adapt. Transform. Evolve.
Use different elements to shape mundane items and things will take a different twist. Your might see up-cycling and re-purposing completely different, you might see recycling completely different. What do you think? We would love to hear your opinion on unusual diy projects such as horseshoes crafts in the comment section below.
Related Articles
14 Best Shoe Cabinet Ideas to Consider