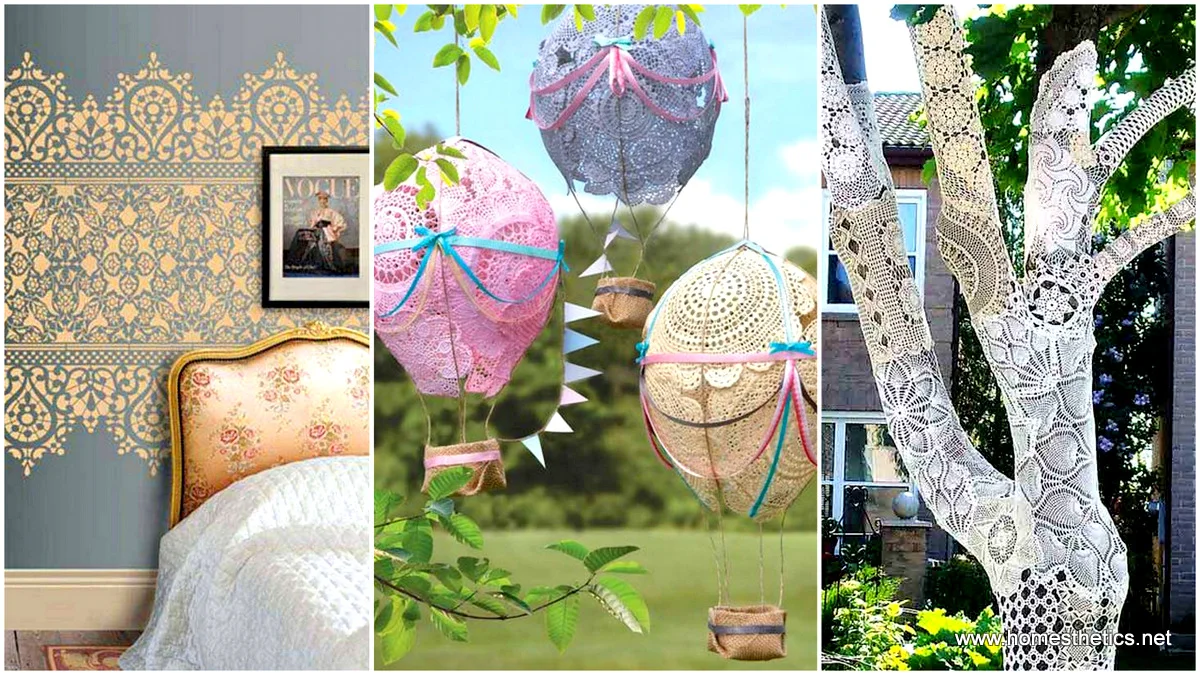 Lace is a controversial object, texture, item, able to easily transform DIY Crafts, fashion items and interior designs alike. Doilies as well are items in which a tremendous amount of energy has been invested, items able to shape and construct space, design lines and DIY projects alike. We have curated 22 charmingly beautiful lace DIY projects to realize at home, items ready to beautify through elegance and details.
These items can emphasize items, can become graphical motif in certain themes or stand-alone items in their space. Cast a glance at the gallery below and notice how so little can change so much.
#1 Vintage Wood frame decorated with doilies and frames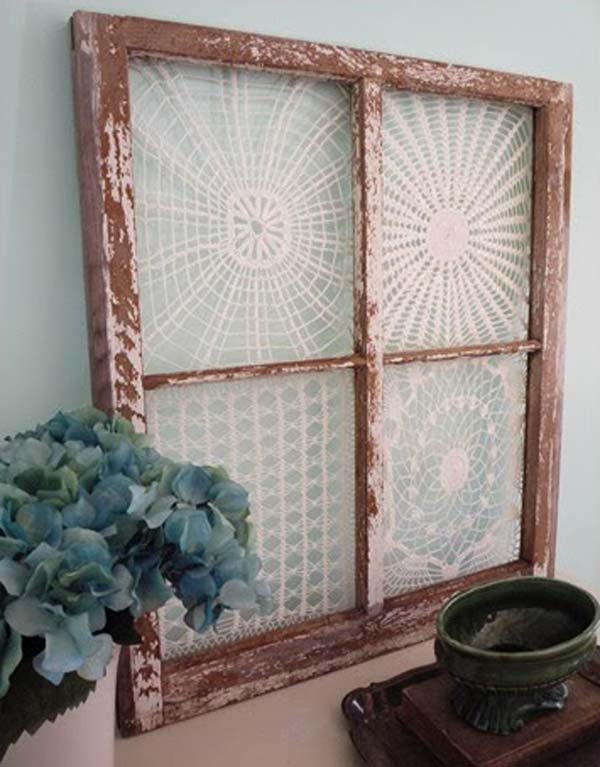 #2 beautify your wedding decor by ACCESSORIZING a tree with lace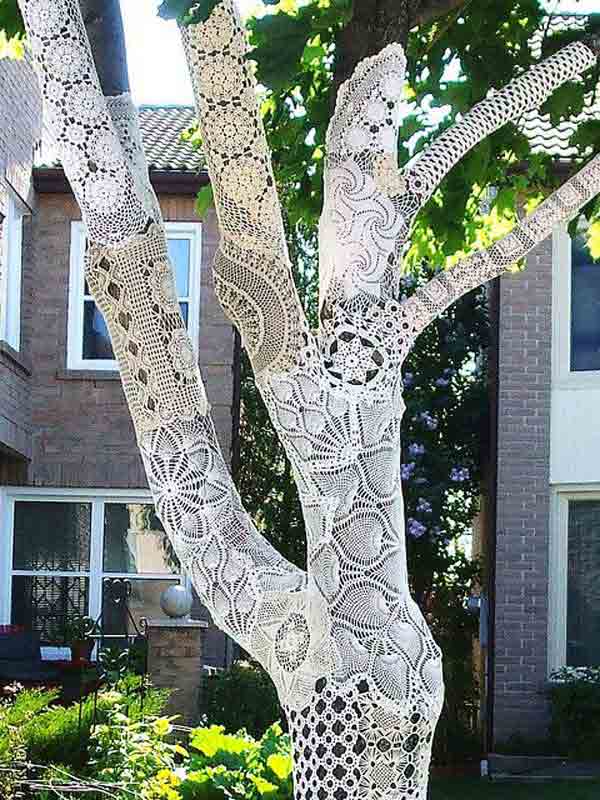 #3 ceramic flower pots realized with white lace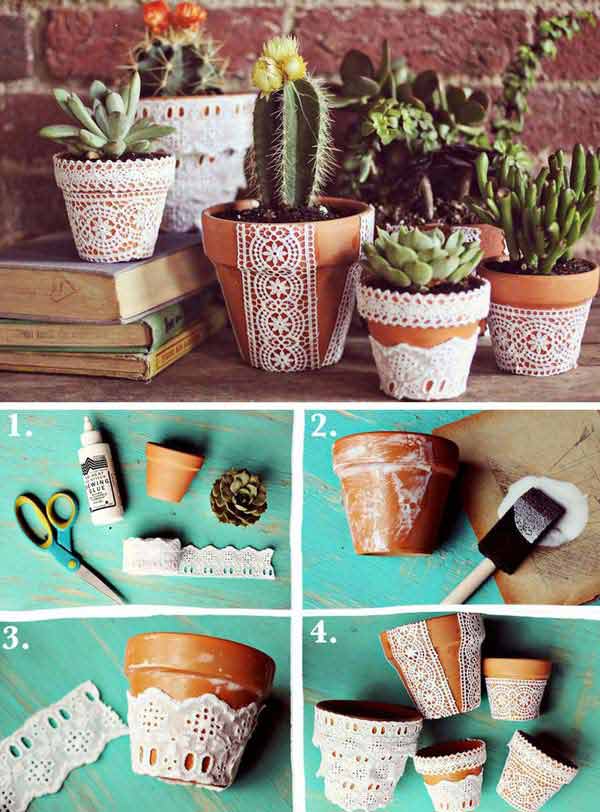 via abeautifulmess.typepad.com
#4 DIY Lace Planted on Stepping Stones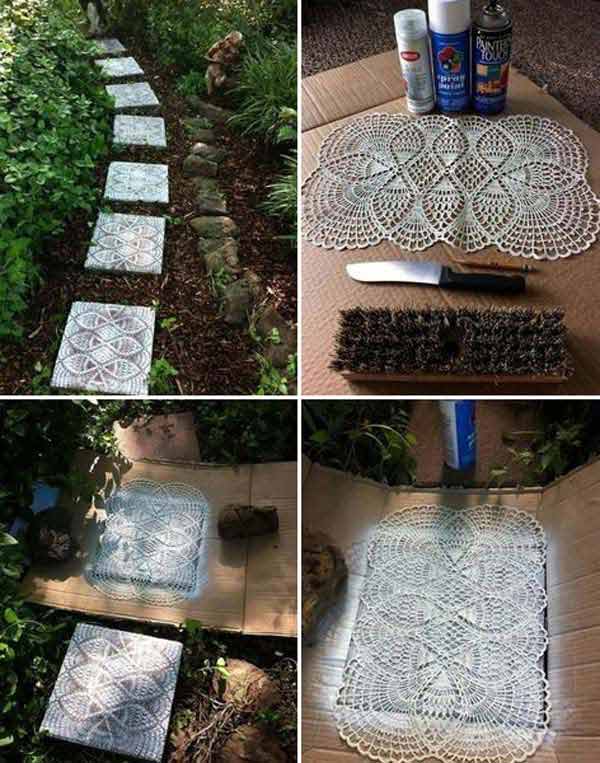 Source unknown.
#5 ceiling stenciled INTENSIFIED through texture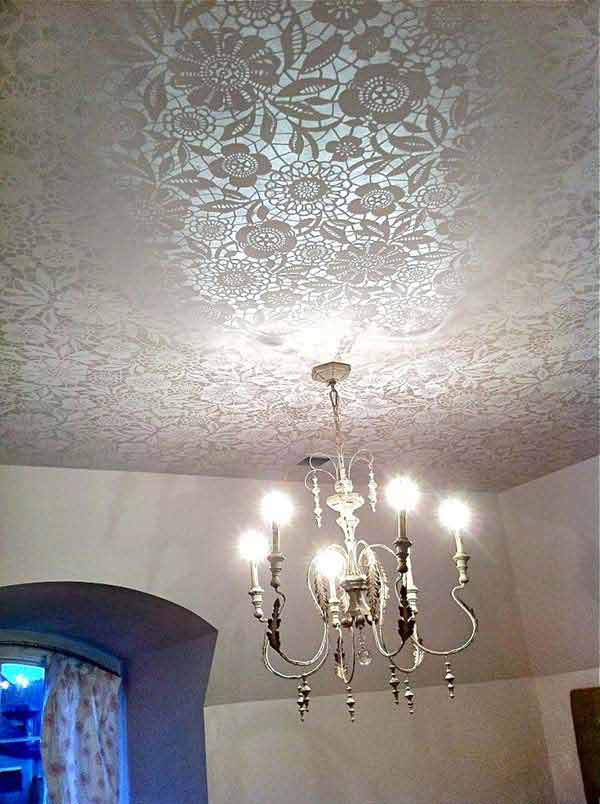 via bella-tucker.com
#6 dresser beautified through lace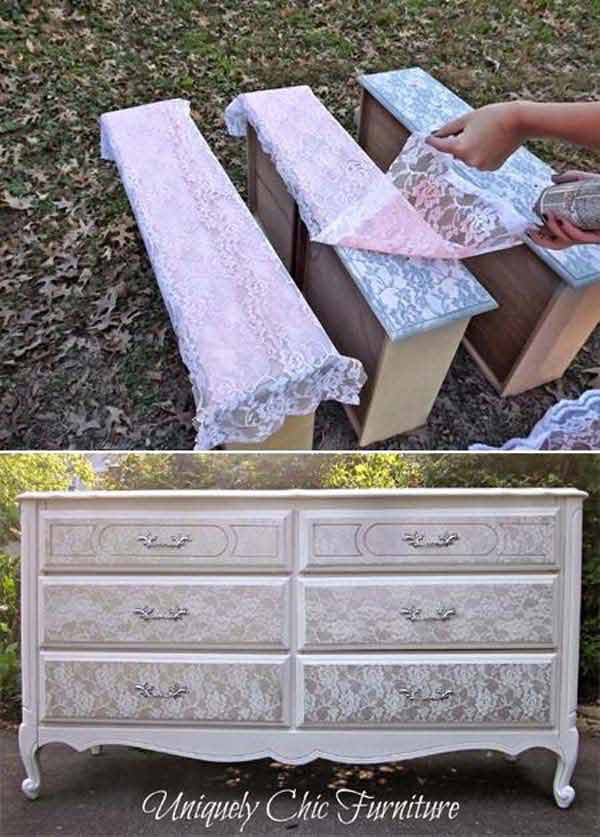 Tutorial @ uniquelychicmosaics.blogspot.com
#7 breathtaking doily hot air balloon garden decoration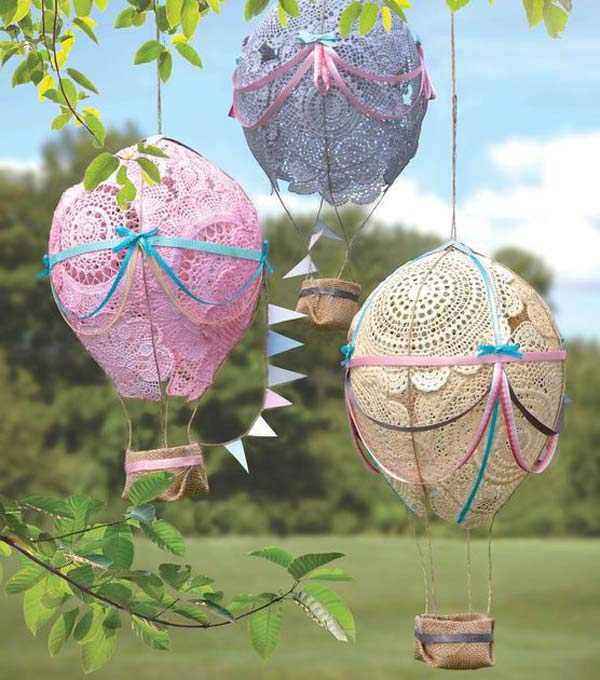 via joann.com
#8 dresser makeover realized with stencil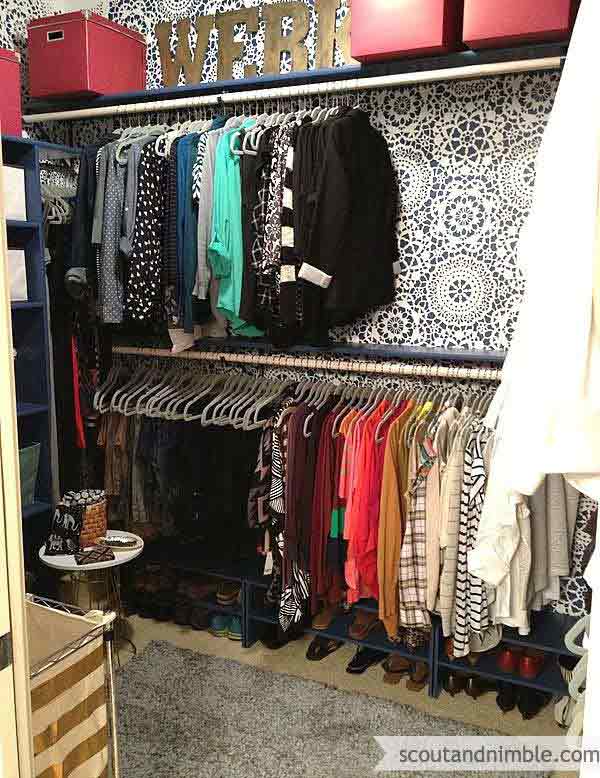 via scoutandnimble.com
#9 cover parts of your CONSERVATORY window with lace or make a privacy window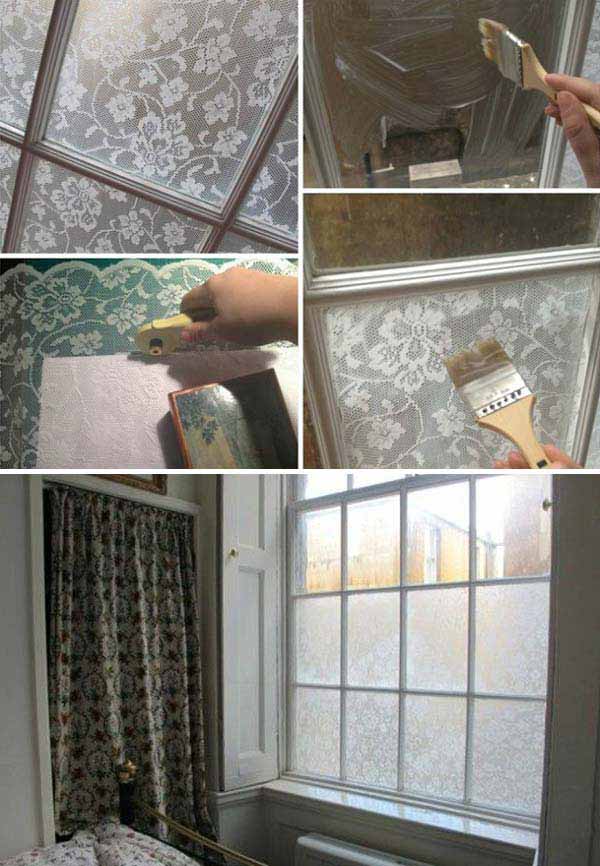 via bloglovin.com
#10 use multiple dollies to make a simple lace table runner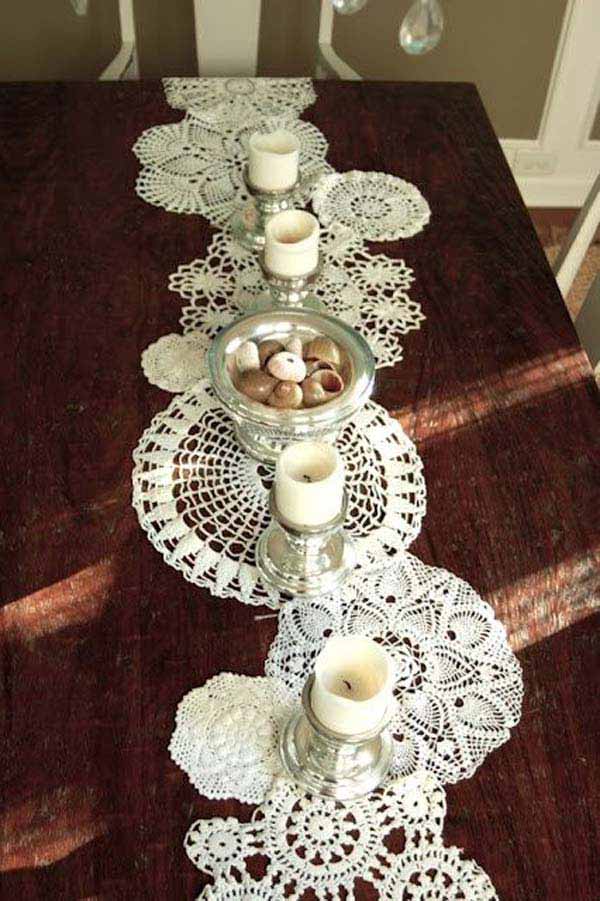 #11 simple lace DIY hanging lamp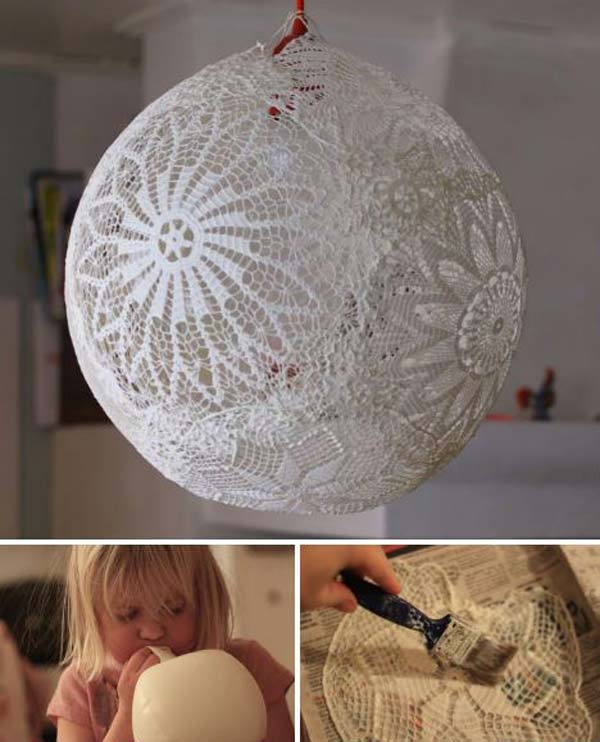 Tutorial @ dosfamily.com
#12 frame lace in a baby nursery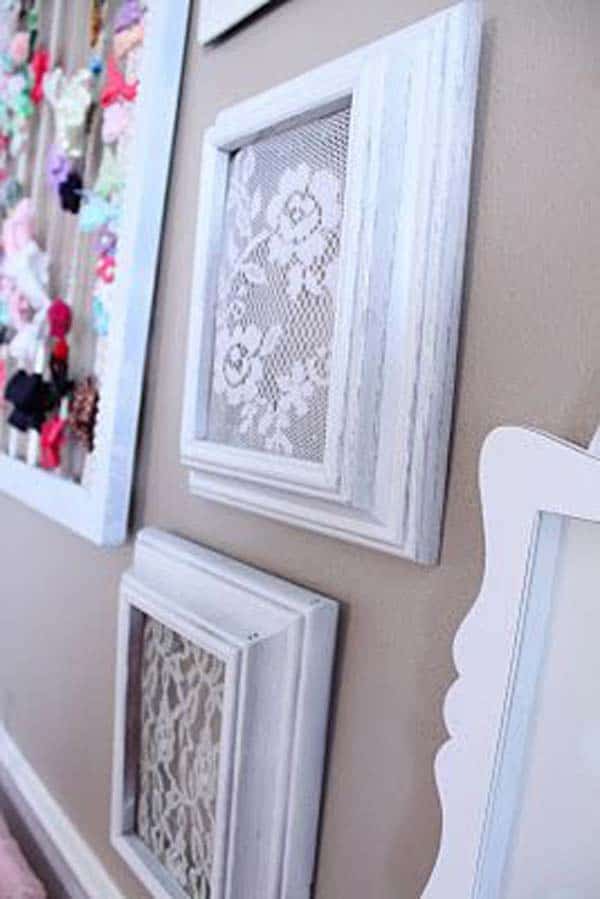 #13 transform a lampshade with lace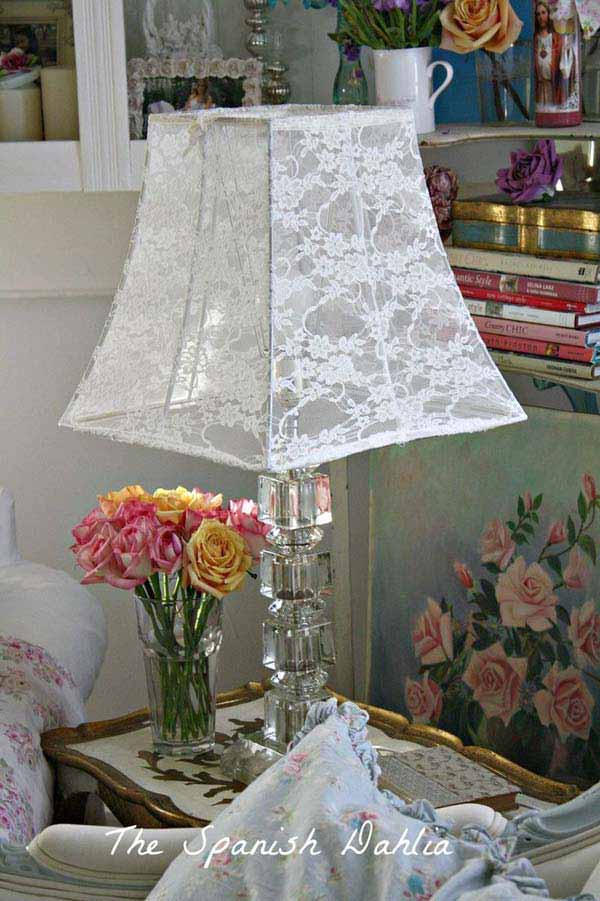 via thespanishdahlia.typepad.com
#14 decorate a tin with lace tape with ease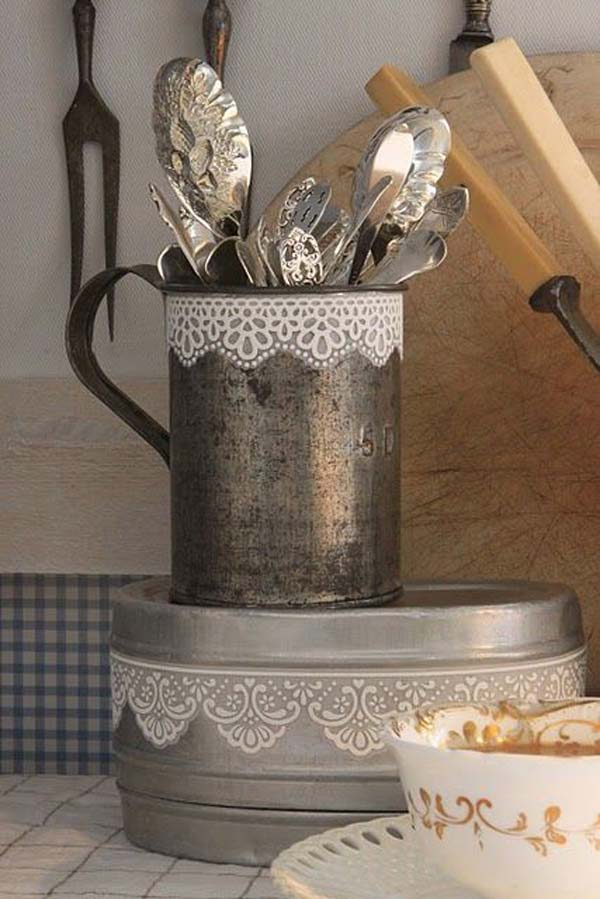 via sjarmerende-gjenbruk.blogspot.com
#15 use spray paint and lace to obtain unique beautiful motifs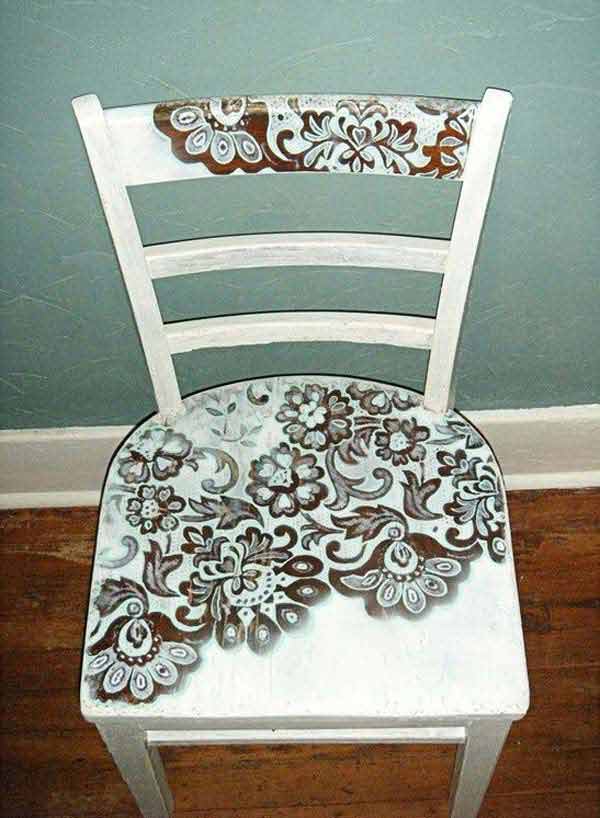 Tutorial @ creativityindiyyoucandoit.blogspot.ca
#16 add burlap doilies or lace on mason jars

via en.paperblog.com
#17 stick lace or dollies on a canvas in the living room wall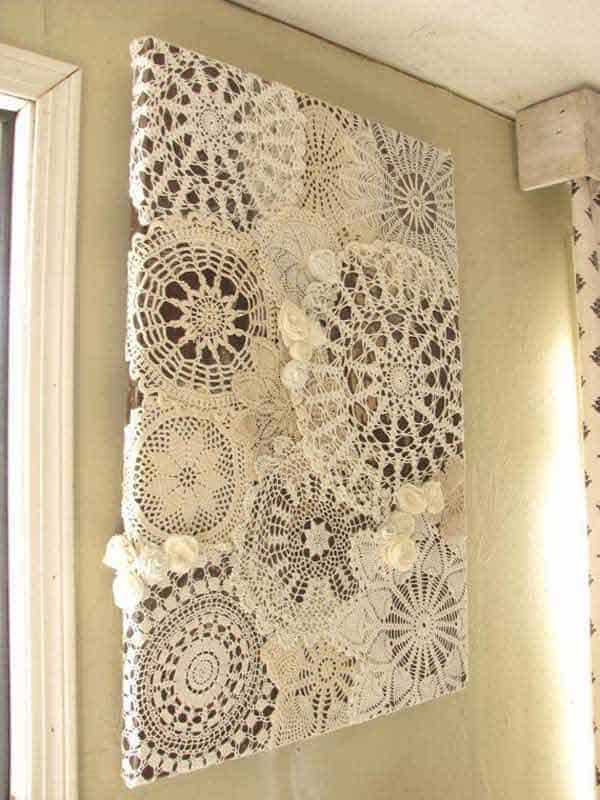 #18 create stand-alone lace doily bowls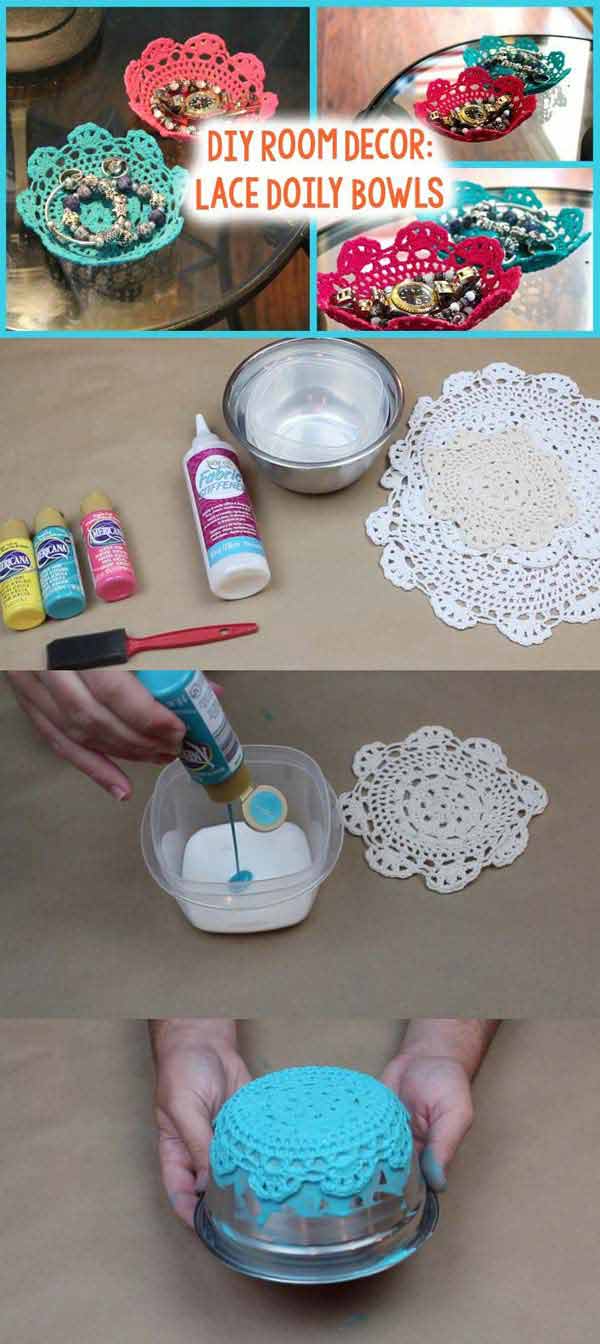 Tutorial @ alittlecraftinyourday.com
#19 framed lace used as earring holder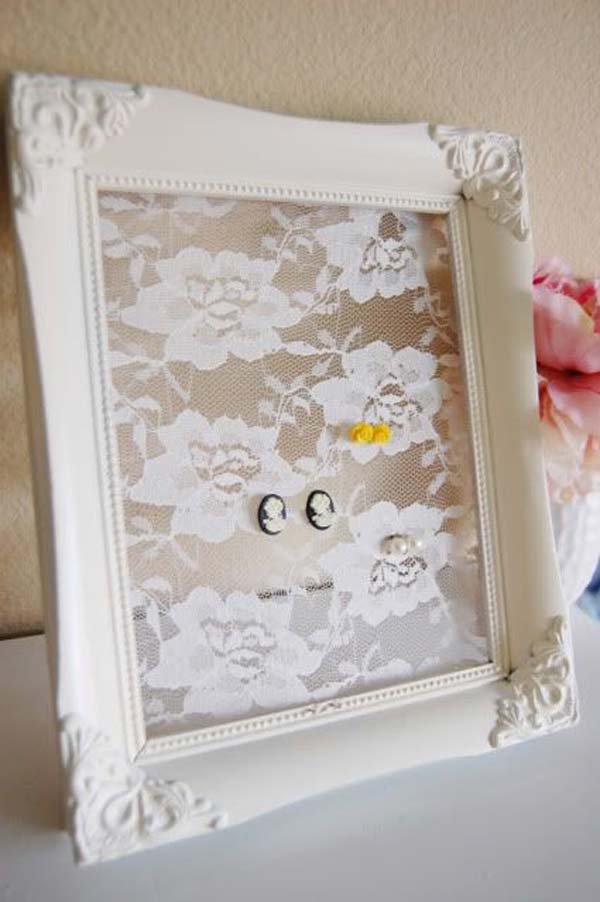 Tutorial @ u-createcrafts.com
#20 highly elegant black lace DIY candle holder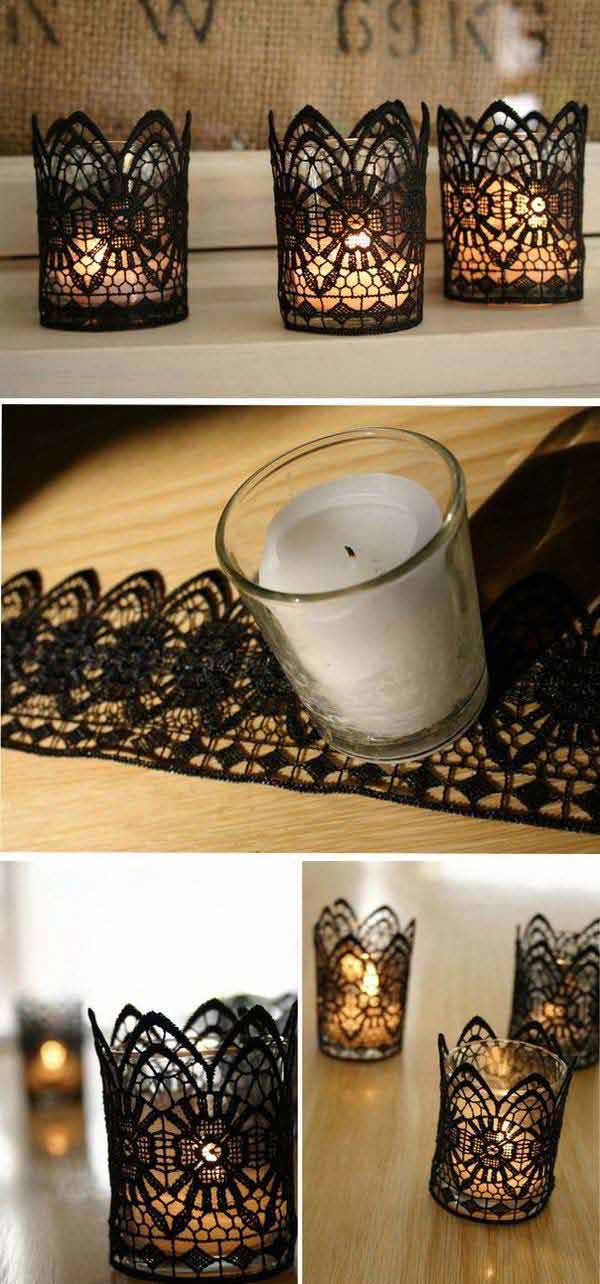 #21 IMPECCABLE luxurious lace STENCIL beautifying the world
via designinspiration.typepad.com
#22 doily window privacy ensemble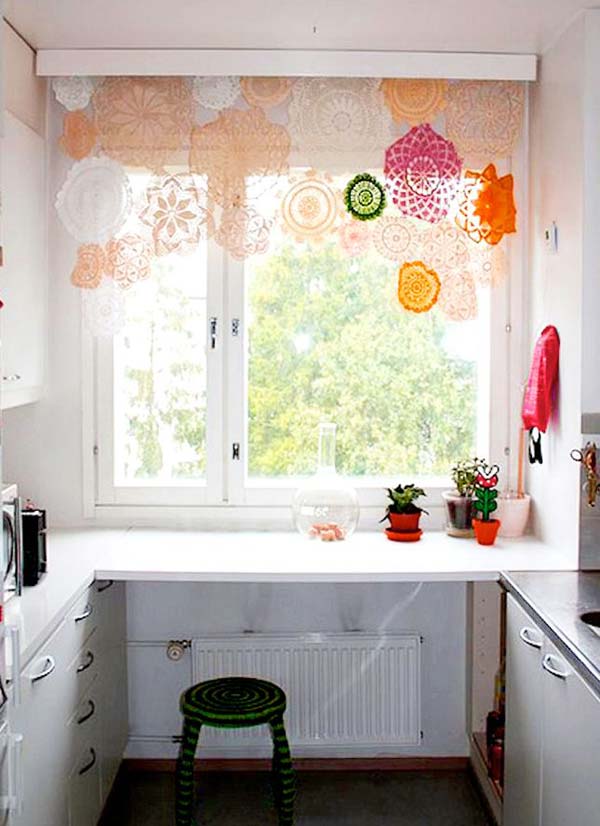 What do you think about DIY Lace Projects? We would love to hear your opinion in the comment section below .