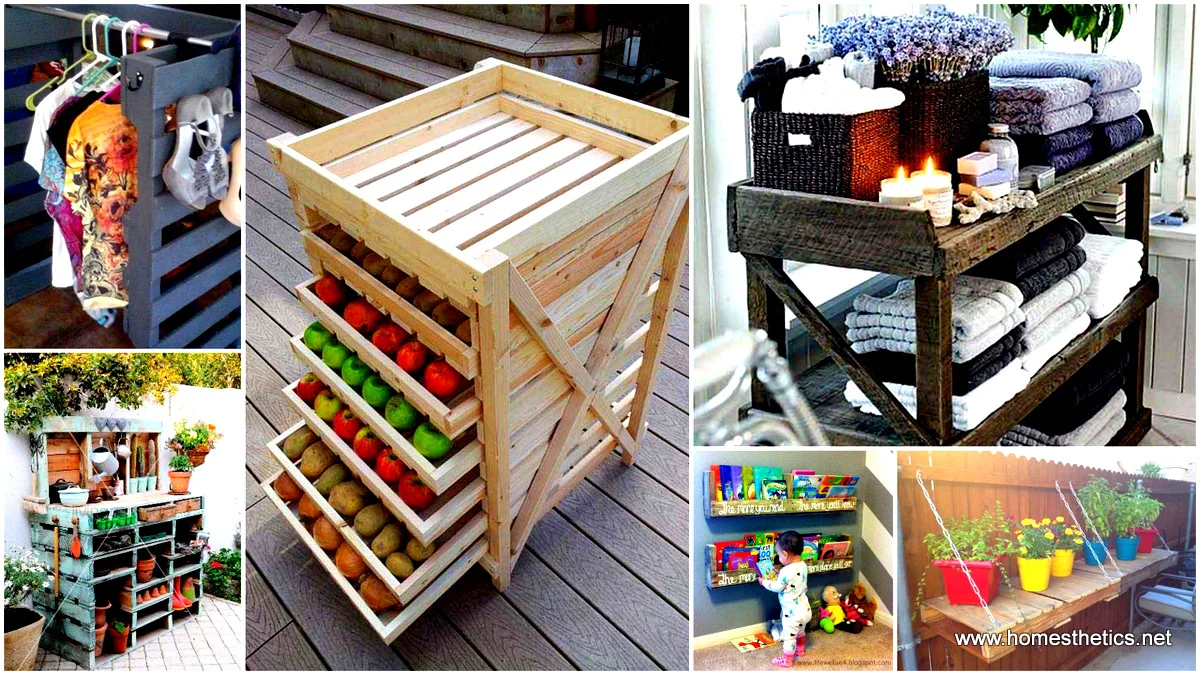 Is there a pile of old pallets in your yard from your recently constructed home or cottage? Do you have a friend that owns a pile of old pallets? If you find yourself in either of this instances your day is about to become a whole lot better thanks to the beautiful cheap pallet DIY storage presented below.
We have curated a list of 25 DIY storage projects to realize with ease, some are using just one two pallets with minimal transformation while others may require a whole lot more time and resources despite the easy process. The possibilities are endless though, you will be able to create bookshelves, shoe racks, garden tables and even jewelry organizers. Cast a glance at the gallery below and use the DIY crafts to declutter your home beautifully and inexpensively.
#1. Foldable Garden Table Design Carrying planters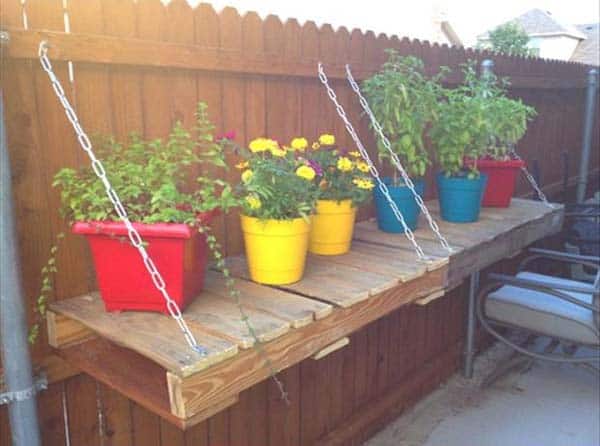 Source unknown.
#2 Wooden Pallet Transformed Into Jewelry Organizer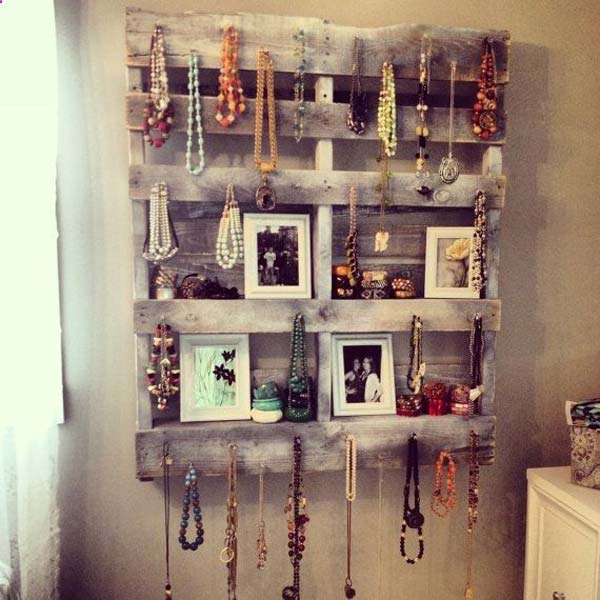 Source unknown.
#3 Gardeners desk outdoors keeping greenery tools at hand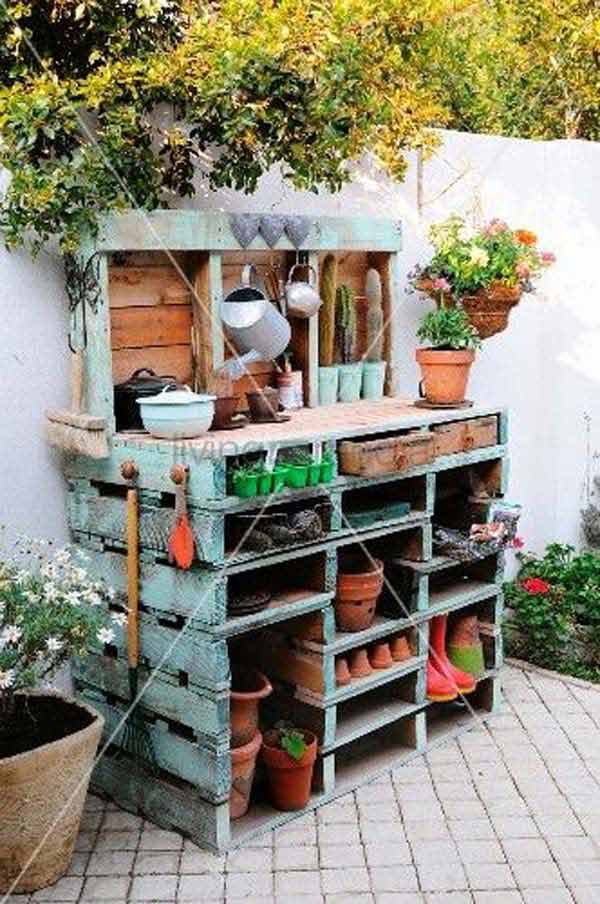 #4 Neat and simple DIY Pallet bathroom vanity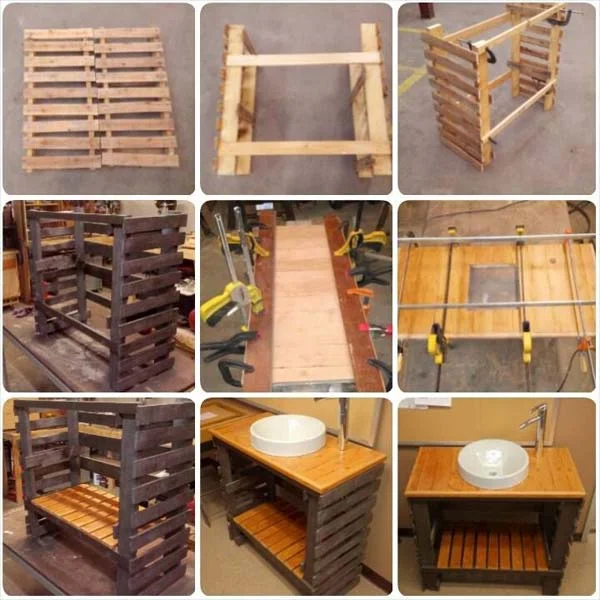 via pinterest.com
#5 old pallet turned wine rack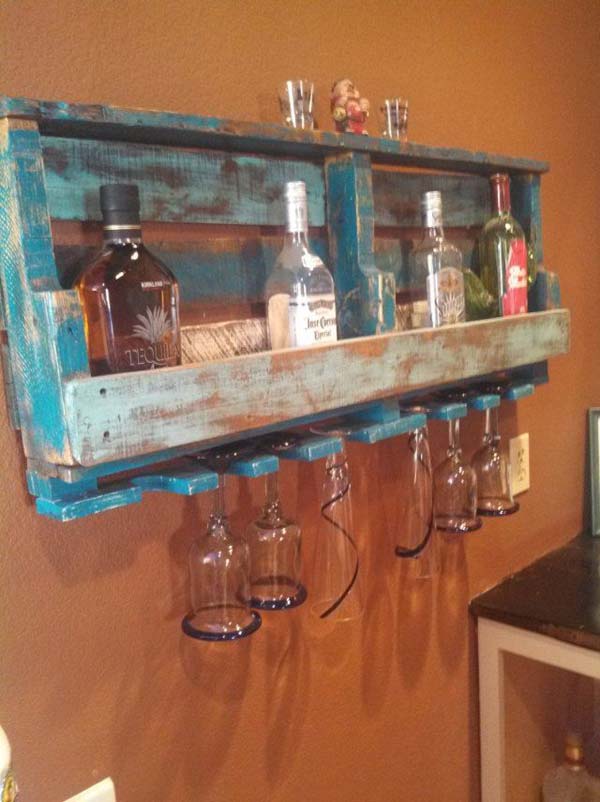 #6 DIY pallet shoe racks and dresser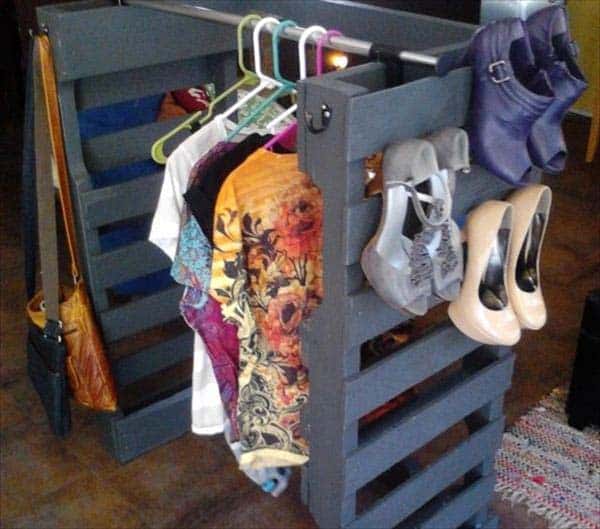 #7 pallet transformed into cookbook storage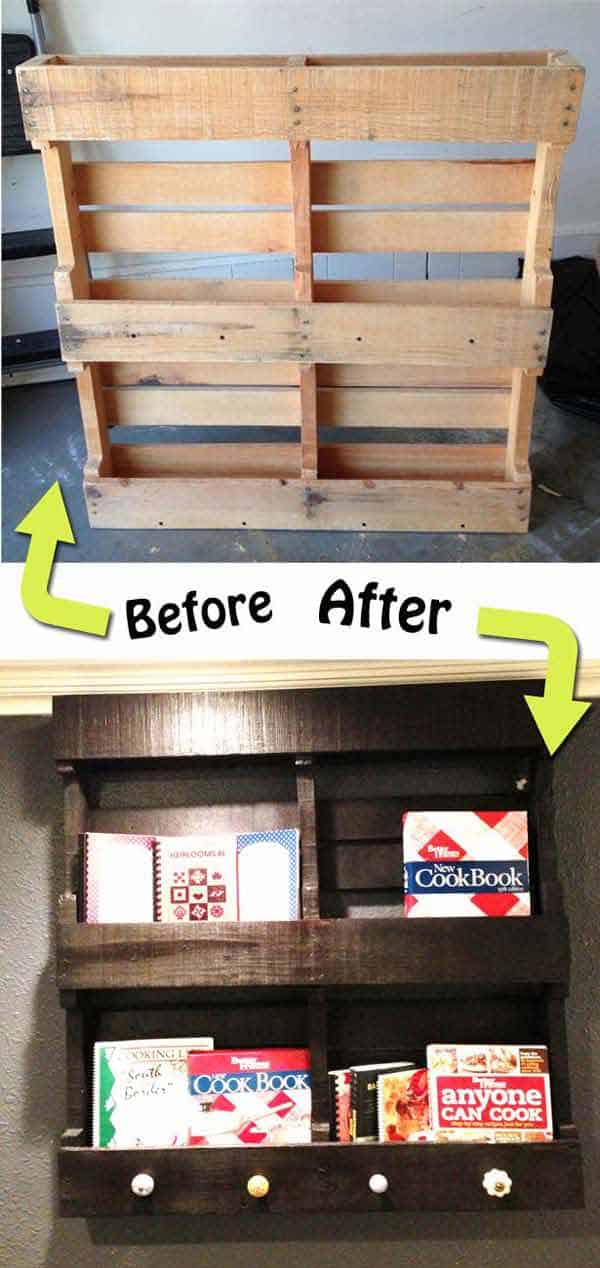 #8 suspended glass rack from wooden pallet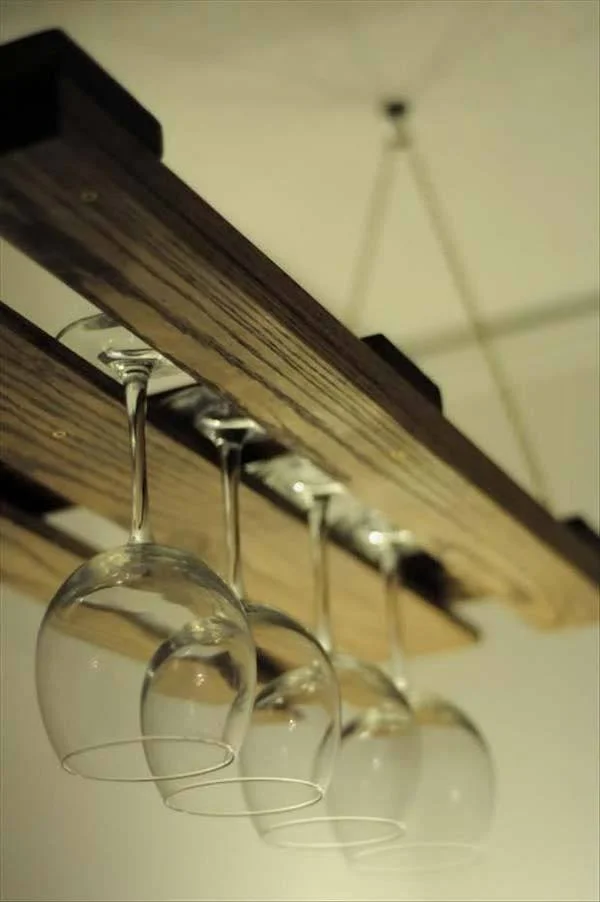 #9 salvaged pallet wood book shelf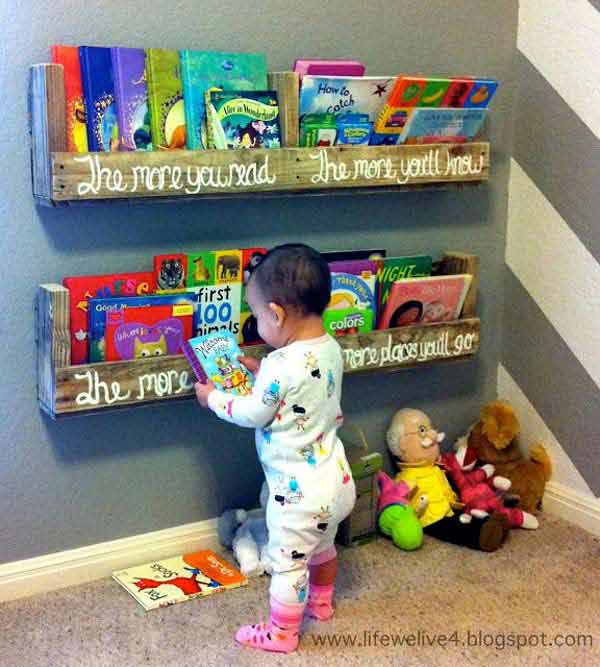 via lifewelive4.com
#10 RE-PURPOSED pallets constituting a neat vintage wine closet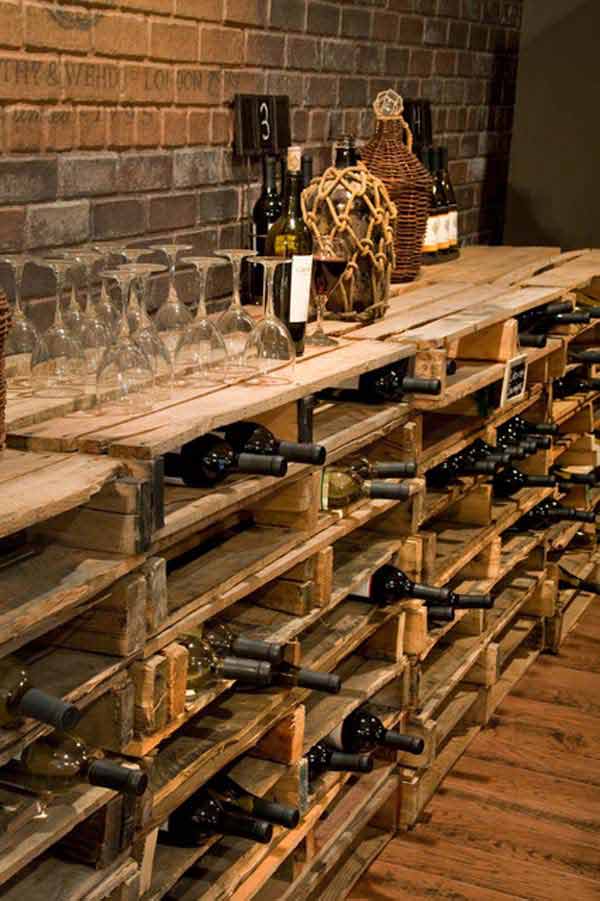 via houzz.com
#11 red and white pallet shoe storage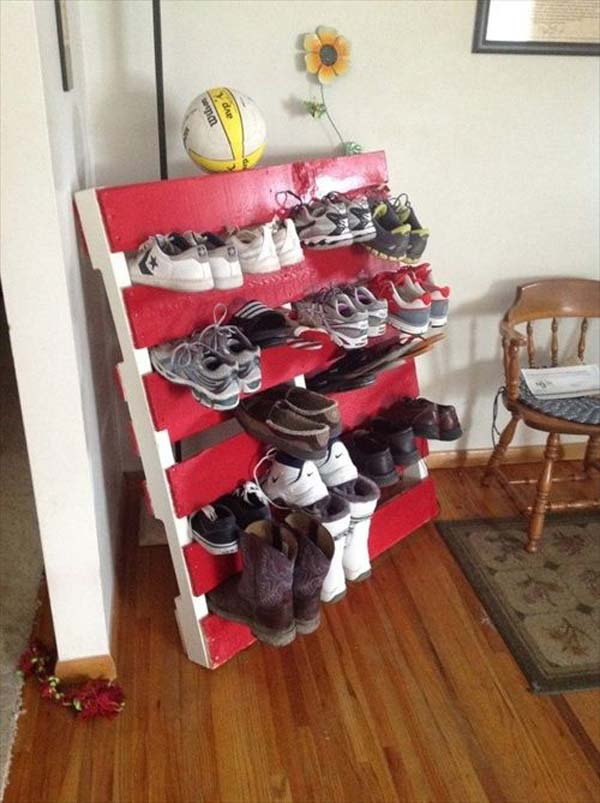 via palletfurnitureideas.blogspot.com
#12 small tiny bathroom pallet shelf to store hair products
#13 wooden pallet kitchen pot rack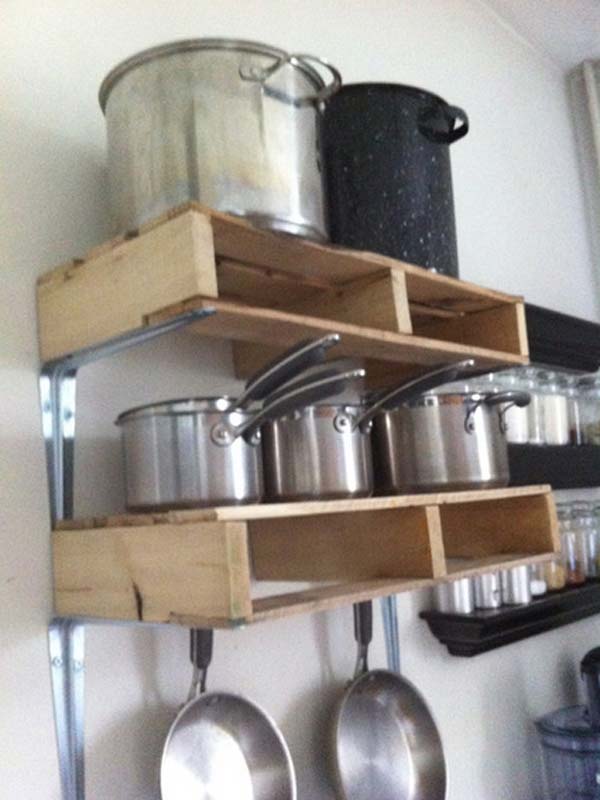 via houzz.com
#14 pallet keeping long handled garage tools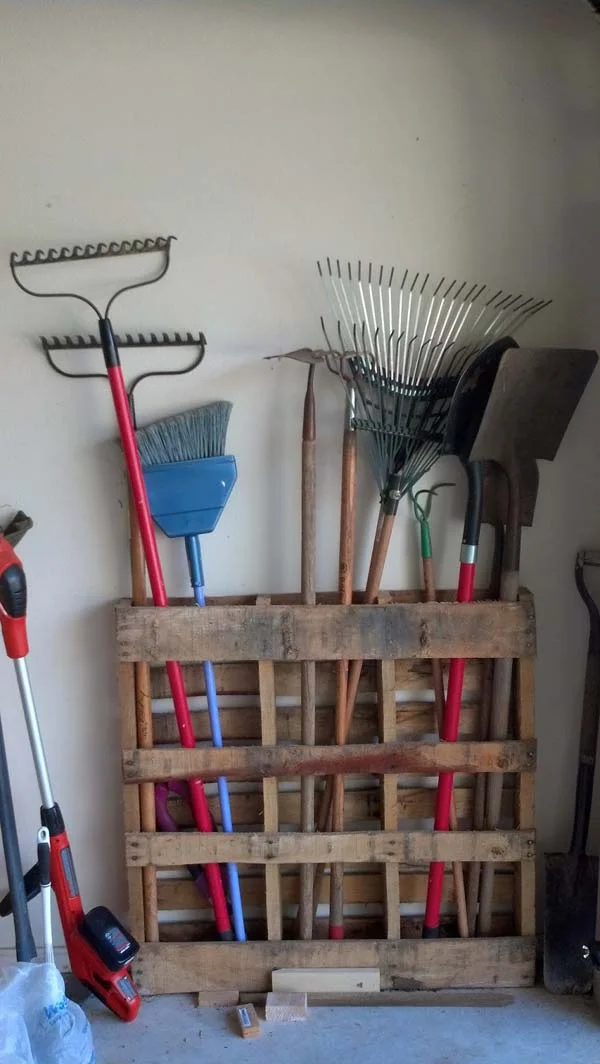 #15 hairpin legs on pallet coffee table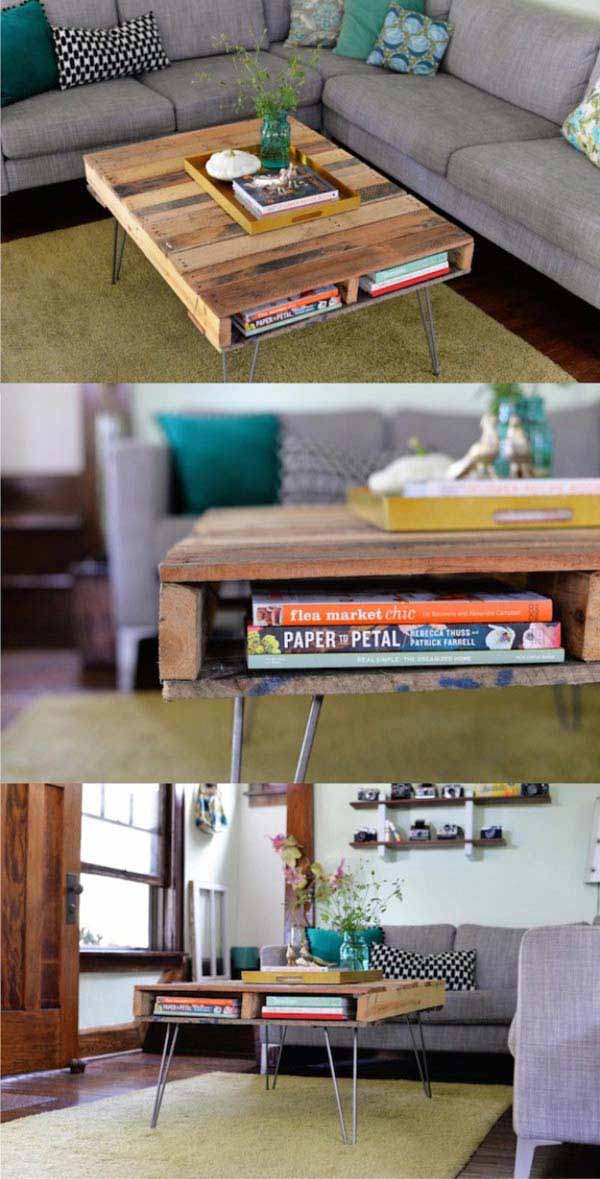 via 1001pallets.com
#16 laundry basket organizer from old pallet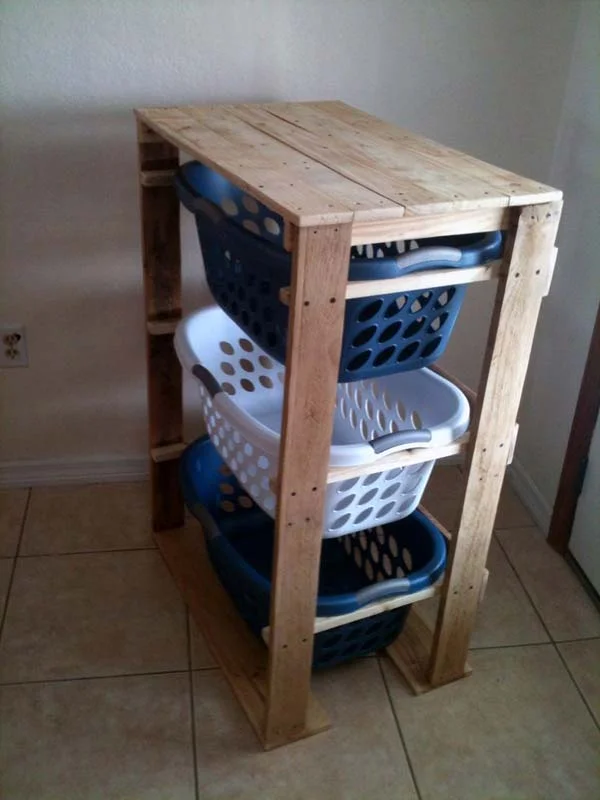 via ana-white.com
#17 wooden pallet wall shelf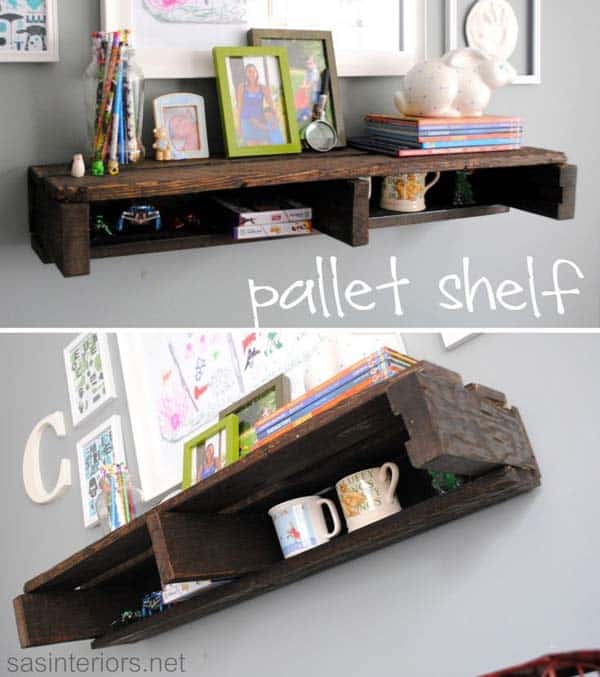 via sasinteriors.net
#18 Super neat food storage shelf keeping things organizer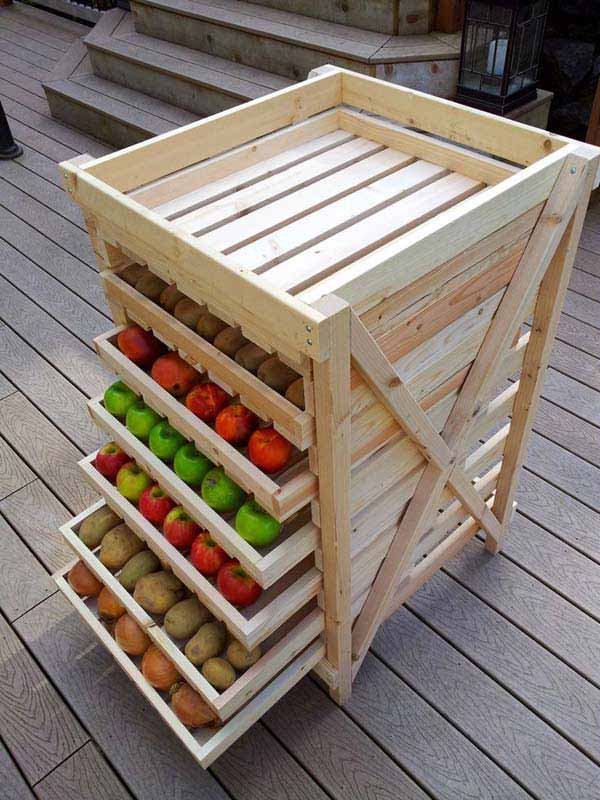 via ana-white.com
#19 shoe storage bench and coat hanger realized from old wooden pallets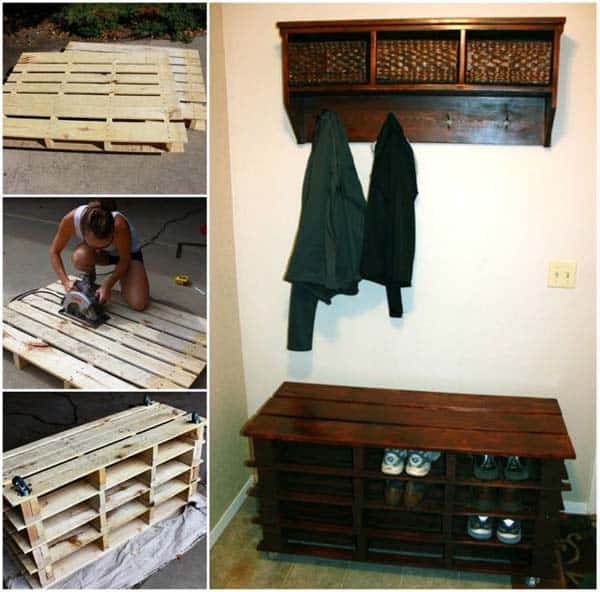 #20 simple diy pallet bike rack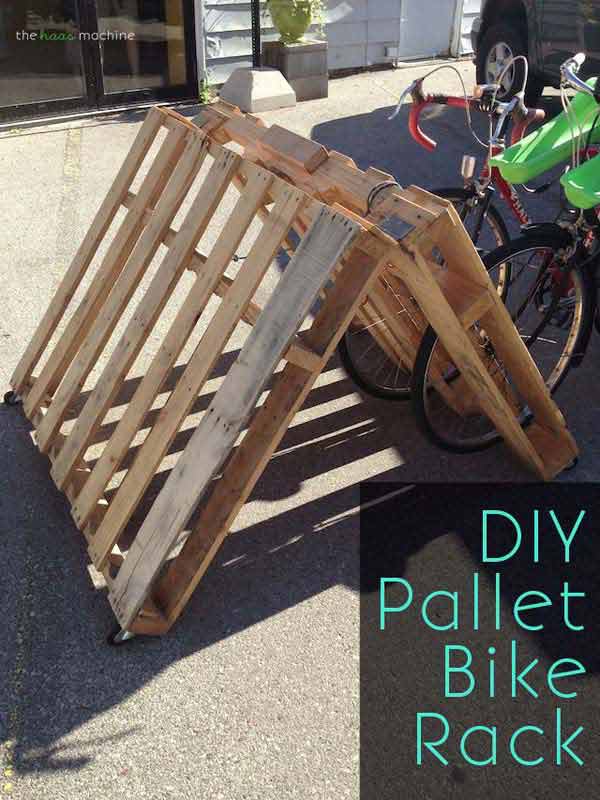 #21 open pallet shelf keeping BATHROOM toiletries and towels in a beautiful manner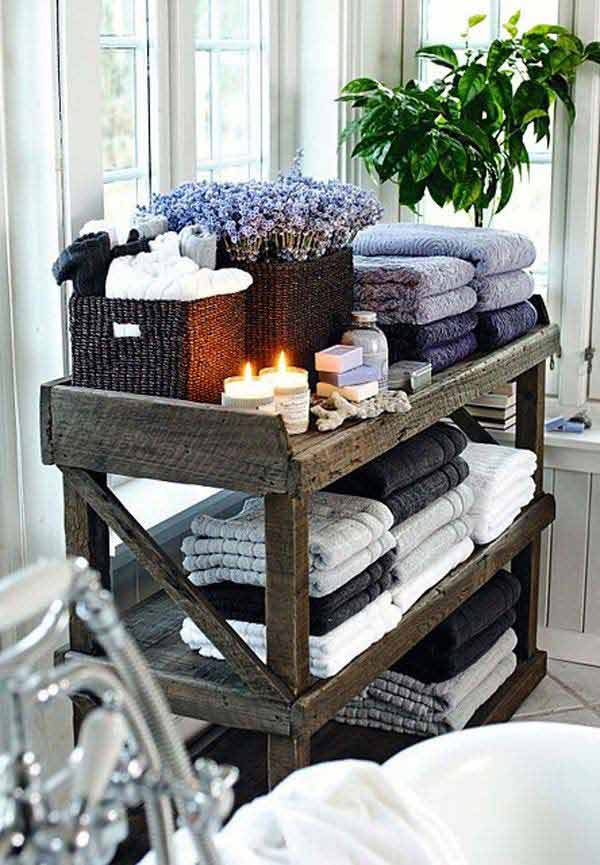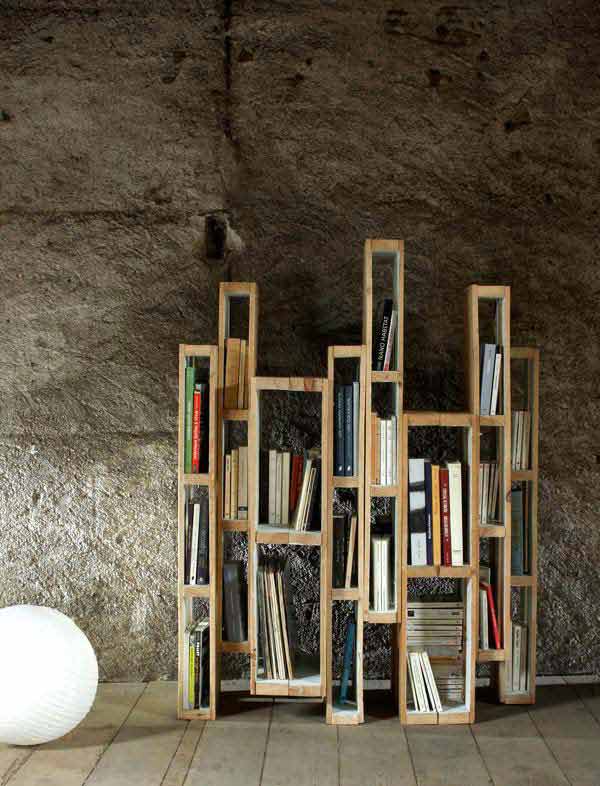 via 1001pallets.com
#23 fresh pallet gardening from wooden pallets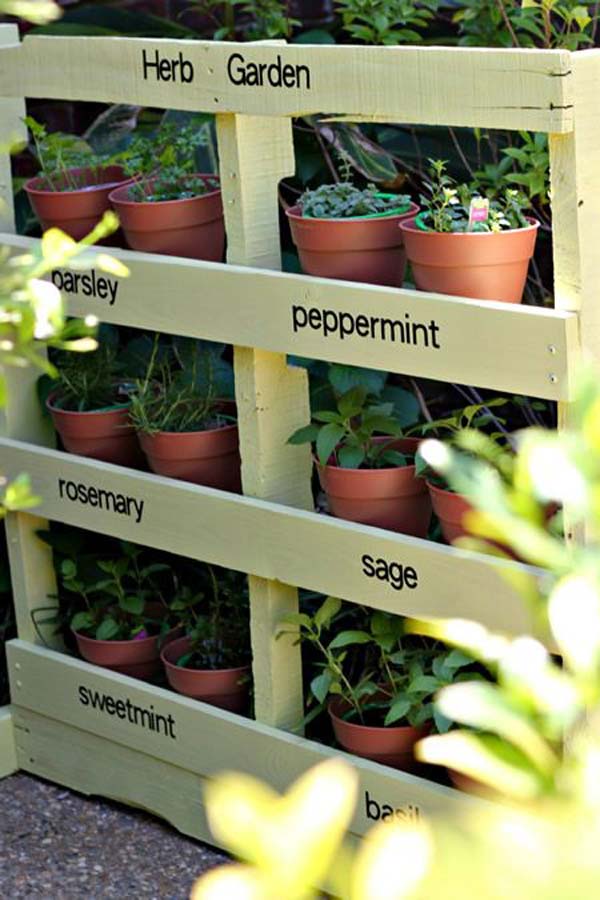 Tutorial @ pinkwhen.com
#24 storage realized from wooden boxes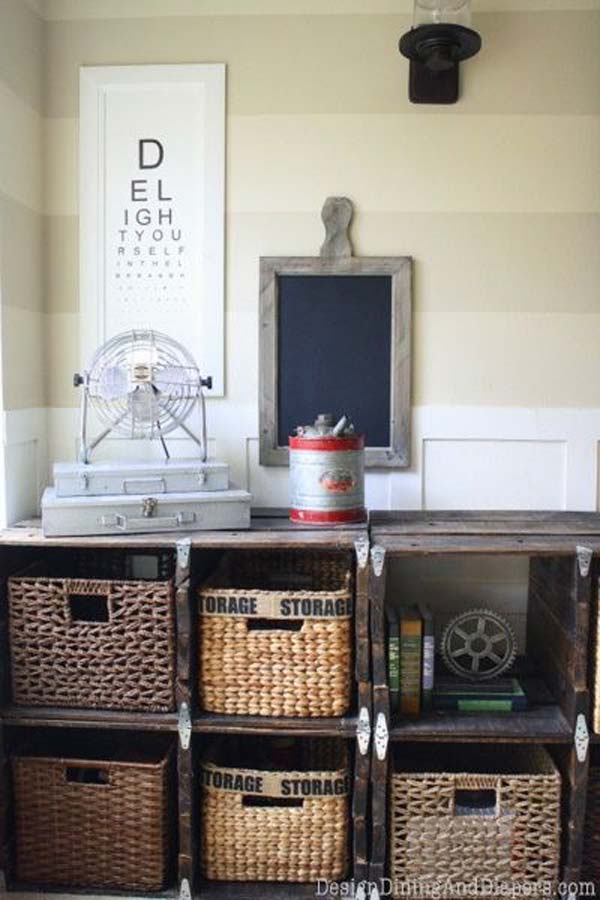 Tutorial @ designdininganddiapers.com
#25 wall mounted pallet shelf providing additional storage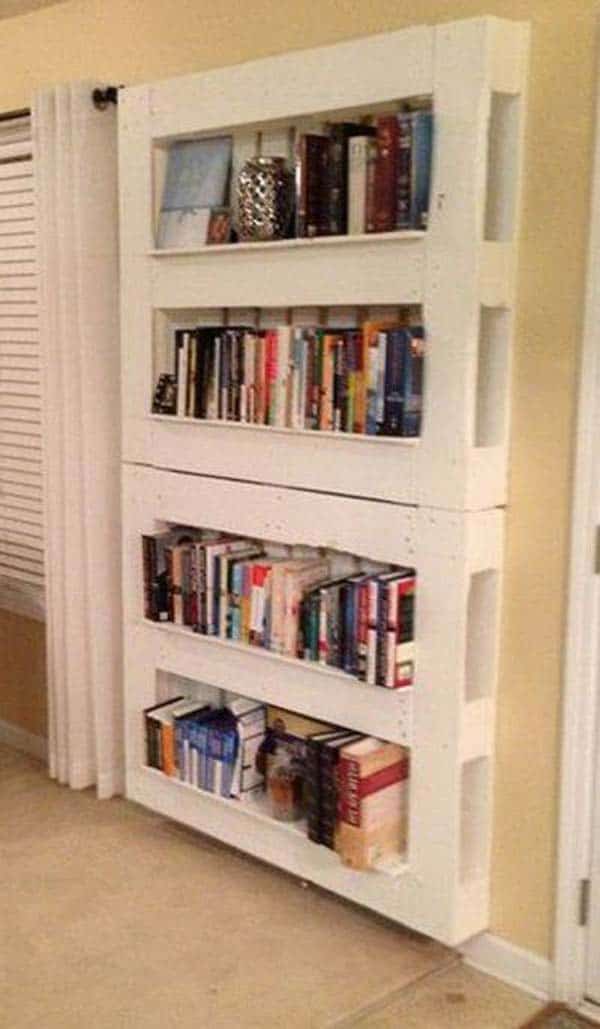 Source unknown.
Wooden pallets are a magnificent resource for DIY enthusiasts around the world, a magnificent resource that can be harvested with little effort, with little resources. Wooden pallets are reward-full crafts worth considering, what do you think about them? We would love to hear your opinion in the comment section below.