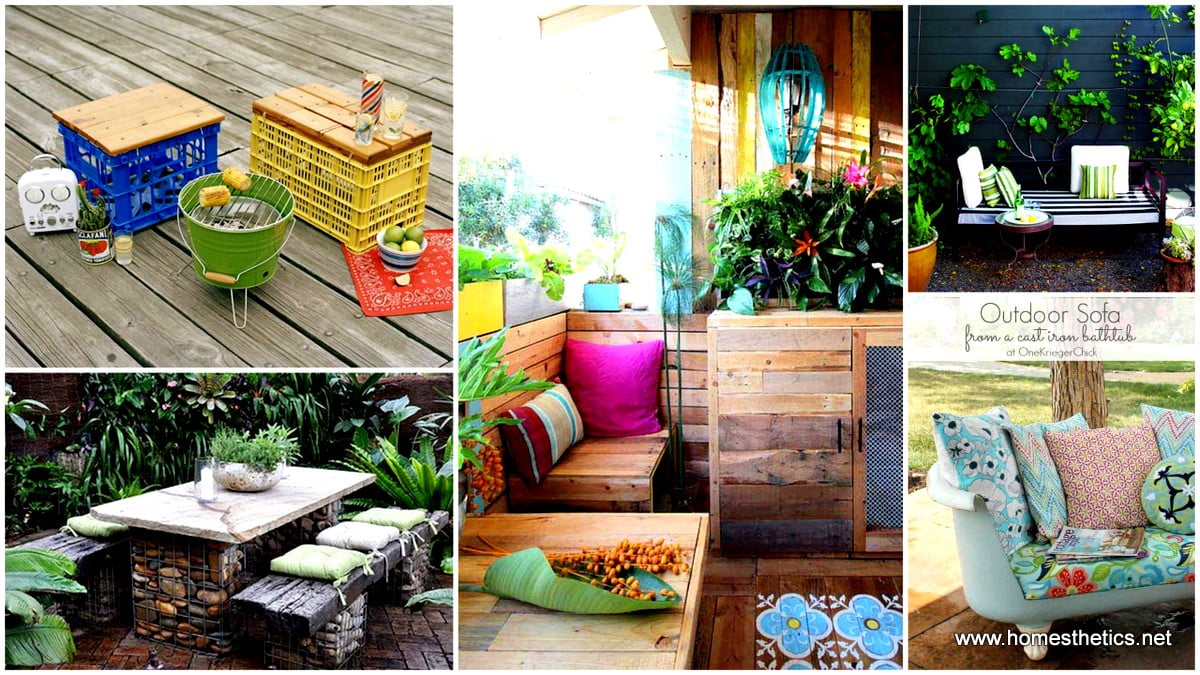 It is time to enjoy the summer at its best. It is time to spend time outdoors, enjoy our newspaper in the fresh morning air combined with the extraordinary scent of coffee or lemonade. It is time to enjoy the warm summer evenings with your friends and family and entertaining comfortably. 26 of The Worlds Best Outside Seating Ideas Design by Up-Cycling Items in DIY Projects have been showcased underneath, each and everyone more creative than the others, each and everyone filled with the loved infused by its maker.
You can take your old sofa, old bench or swinging chairs and make them the focus of your next DIY project. Out of all your old items you can create something new, refreshed, something that still seems familiar yet not old nor boring. Cast a glance at the gallery below and select your next craft!
1. Colorful Tires Transformed Into a New Retro Lounge Area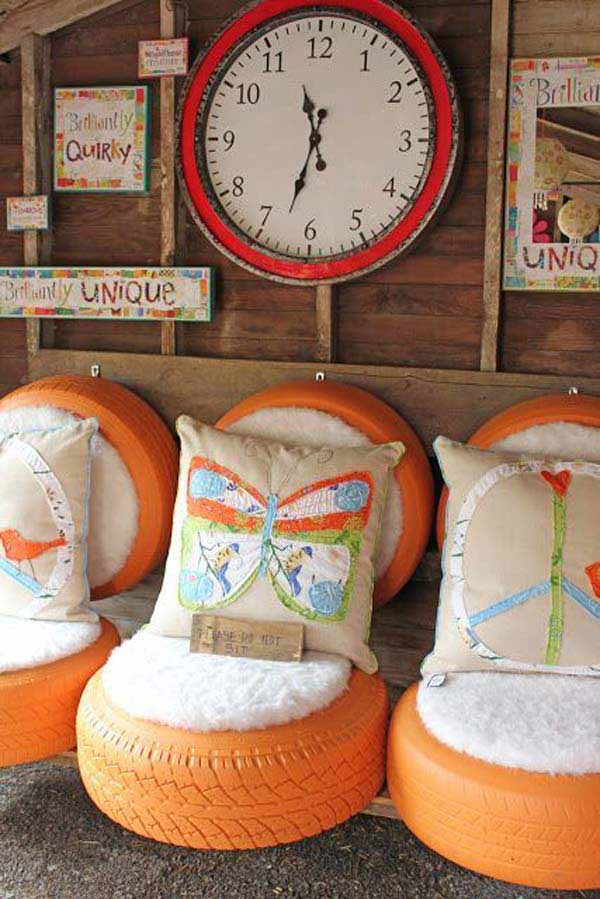 via criartedicas.blogspot.com
2. Easy to Realize Suspended Patio Chair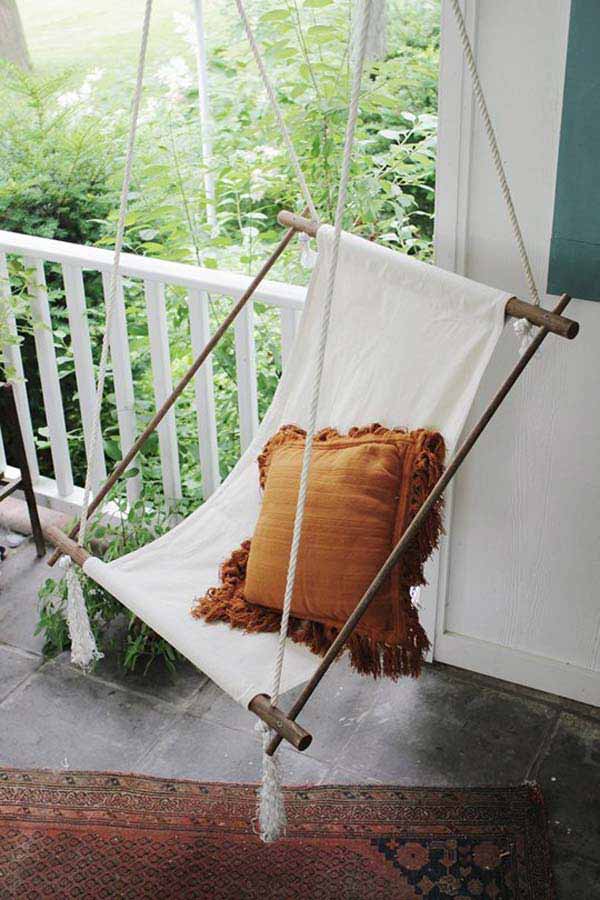 Tutorial @ themerrythought.com
3. Up-cycled Wooden Pallet Sofa With Colorful Happy Print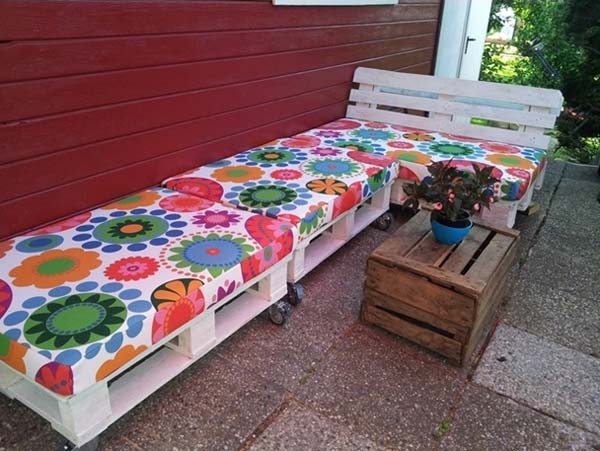 via 1001pallets.com
4. Cover Exposed Roots and Protect Them With a Simple Desk to Sit and Day Dream On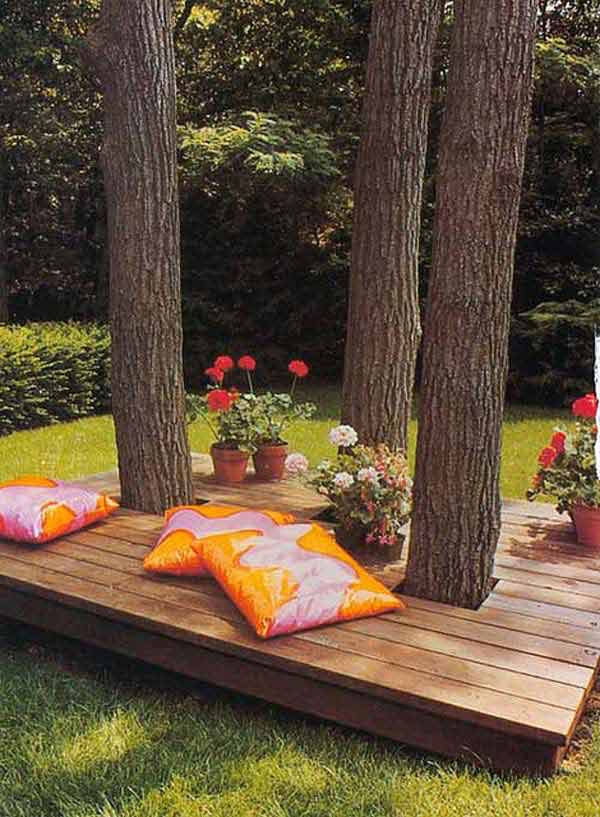 via flickr.com
5. Extraordinary Fairy Tale Like Suspended Couch in Natural Setting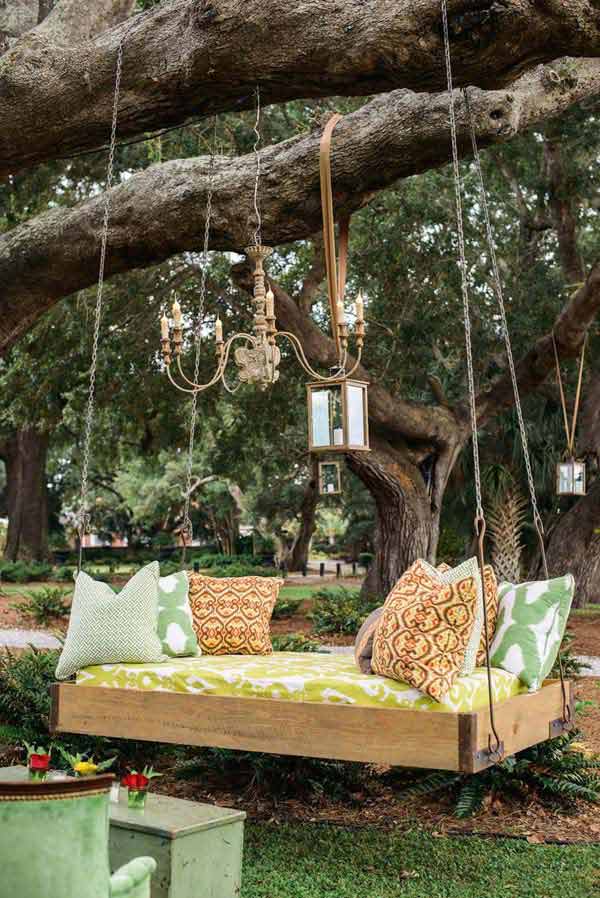 6. Simple Foldable Outdoor Theater Seats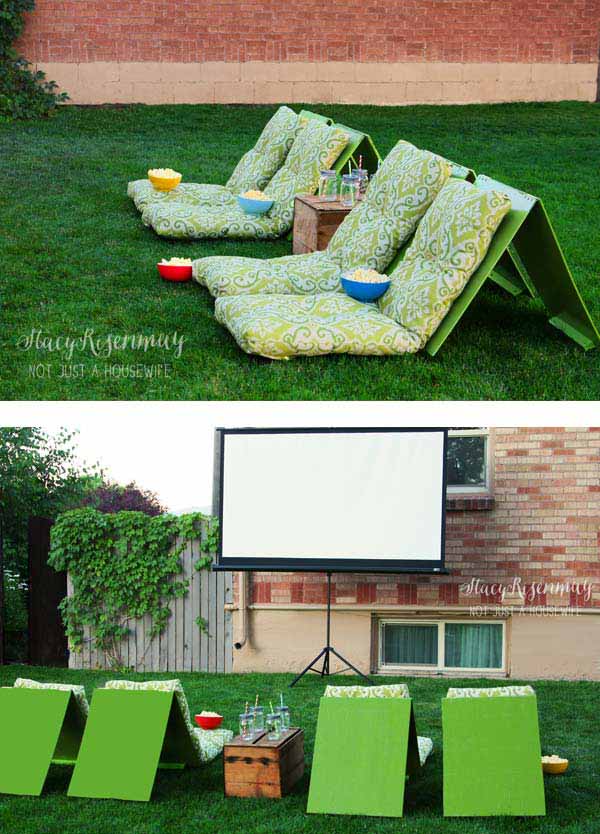 Tutorial @ notjustahousewife.net
7. Transform an Old Cast Iron Bathtub Into a Sofa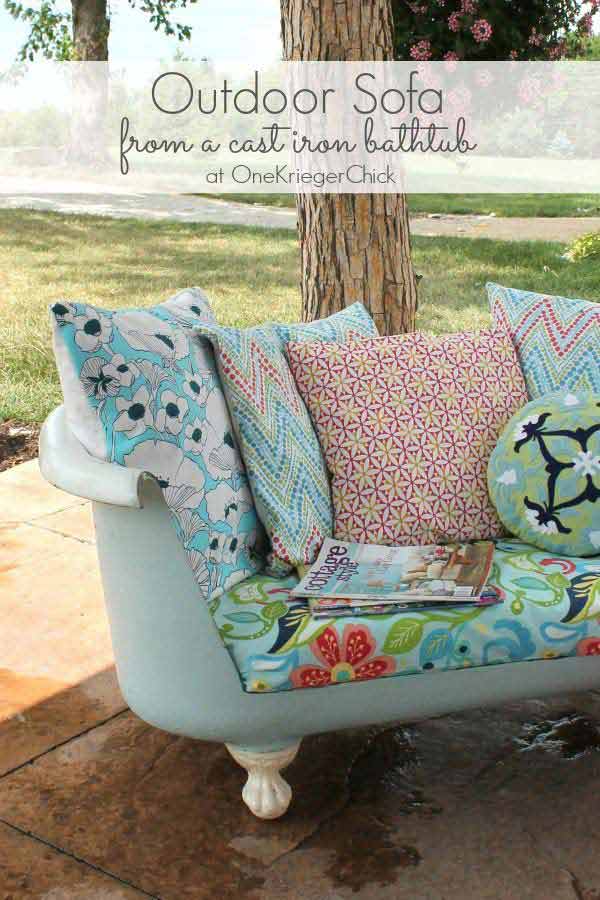 Tutorial @ onekriegerchick.com
8. Transform Old Tires Into Comfortable Chairs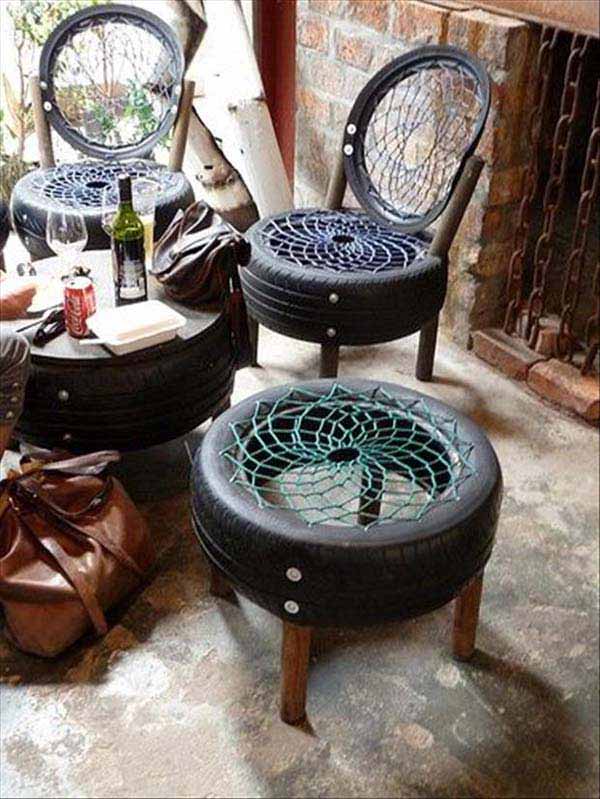 9.  Concrete Cinder Block Seating Completed by Cinder Block Coffee Table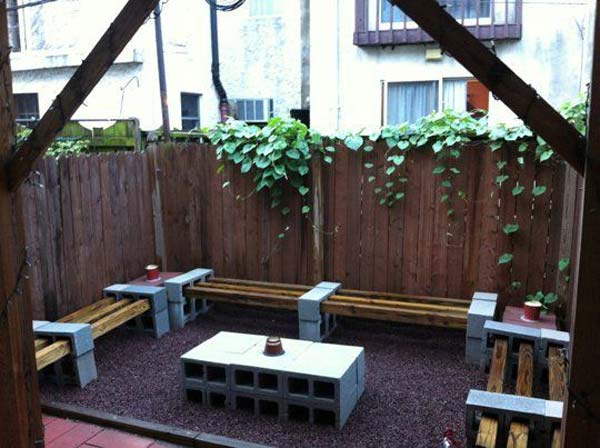 via ispaci.com
10. Old Wire Spool Re-purposed Creatively Into a Chair
11. Straw Sitting Ready for The Halloween Party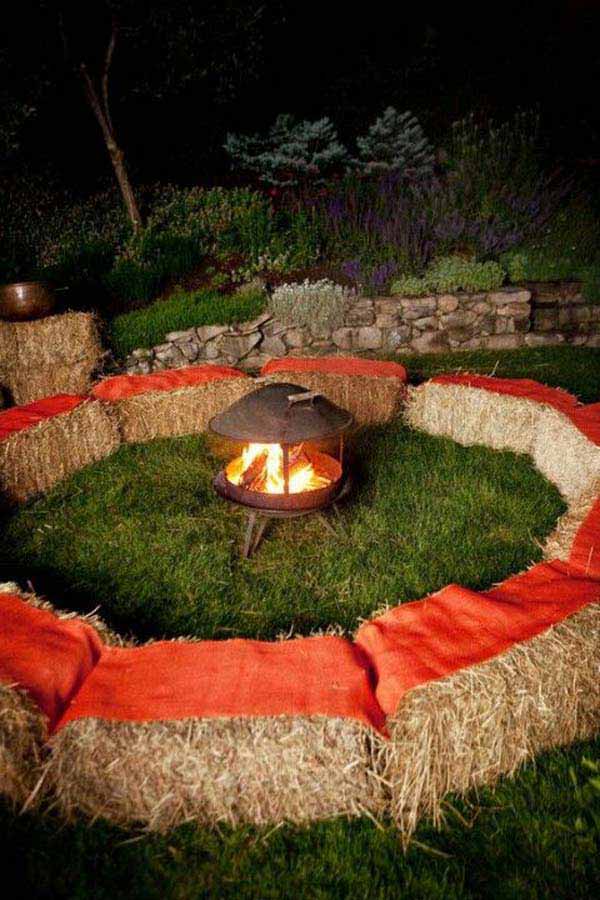 via pinterest.com
12. Colorful Small Portable Sitting and Cooking Picnic Kit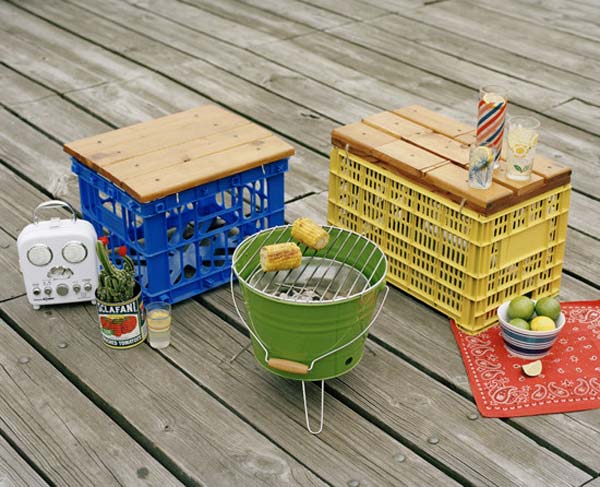 via workingclassmag.com
13. Simple and Neat Pallet Day Bed Outdoors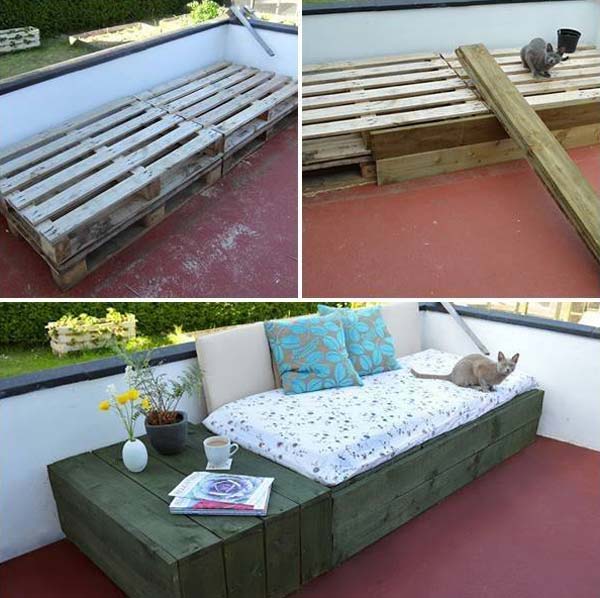 via lovelygreens.com
14. Sculptural Tree Stump Transformed Into a Great Chair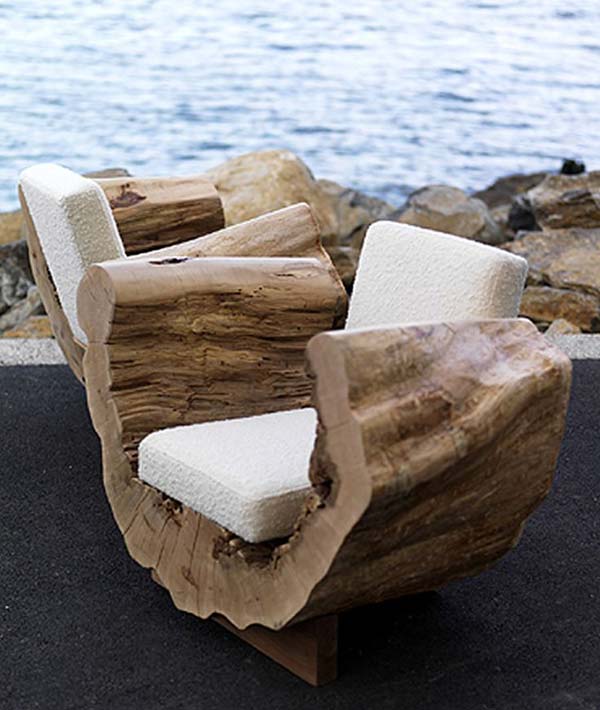 Source unknown.
15. Cinder-block Bench Here Wearing Color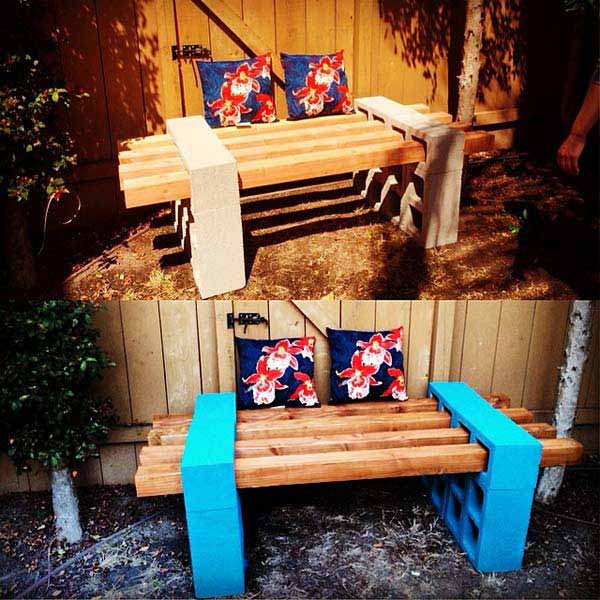 via mashable.com
16. Timeless Stone Armchair Enhancing the Garden View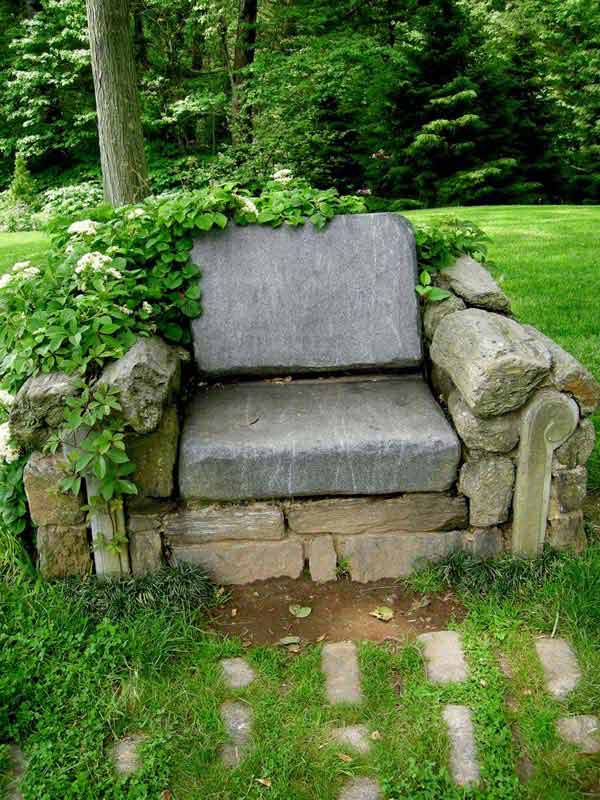 17. Plastic Bins Covered in Bamboo Boosting Comfort Whilst Being Useful as Storage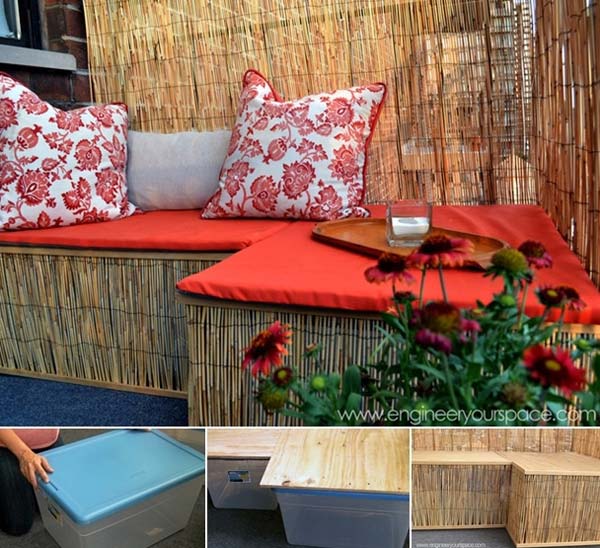 18. Industrial Tractor Suspension Used for Small Garden Stools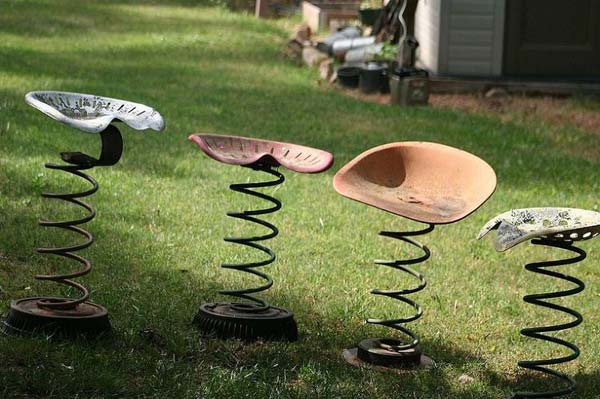 via hometalk.com
19. Humongous Logs and Stumps Transformed Into Outdoor Furniture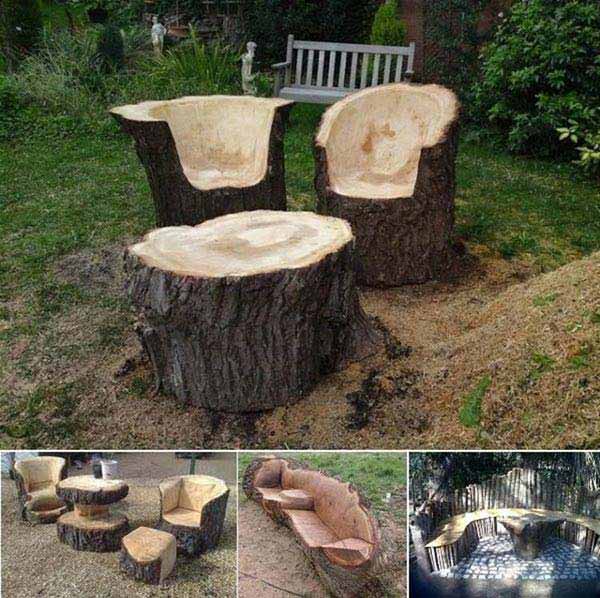 via diycozyhome.com
20. Small Sitting Deck Around Tree Trunk Protected From the Sun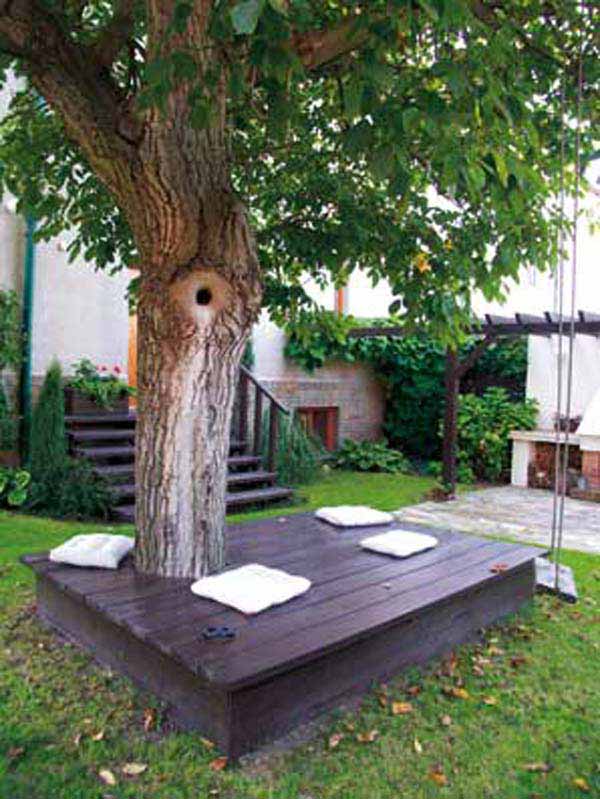 via showhome.nl
21. Wine Barrel Outdoor Furniture Set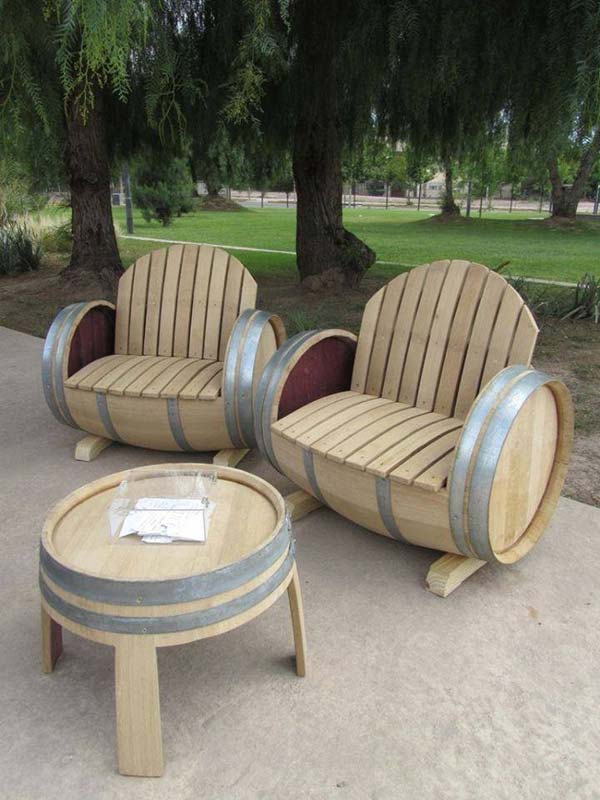 via homesthetics.net
22. Simply Beautiful Gabion Benches and Dinning Table Completed by Wood and Rock Textures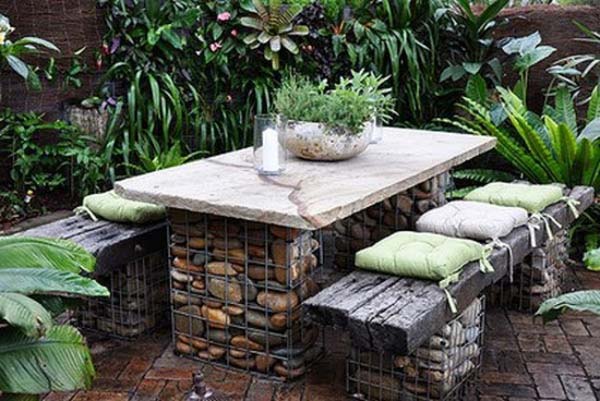 via theage.domain.com.au
23.Breathtaking Beautiful and Colorful Sofa Realized From Wooden Pallets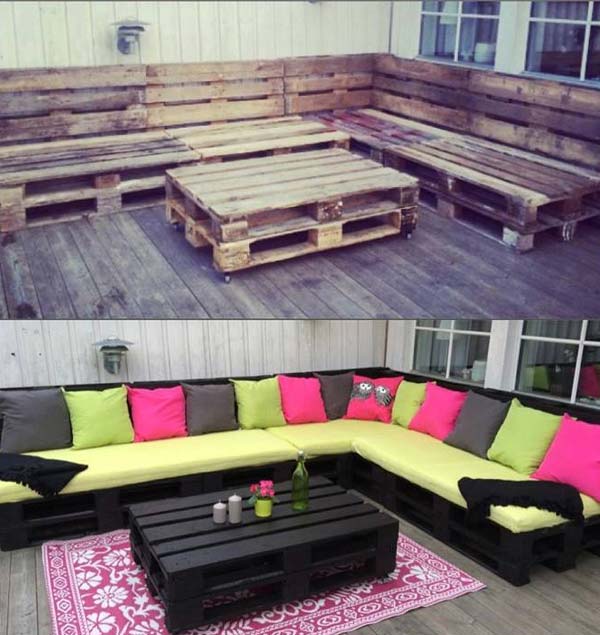 via scraphacker.com
24. Daybed Sitting on a Small Patio With Extraordinary Background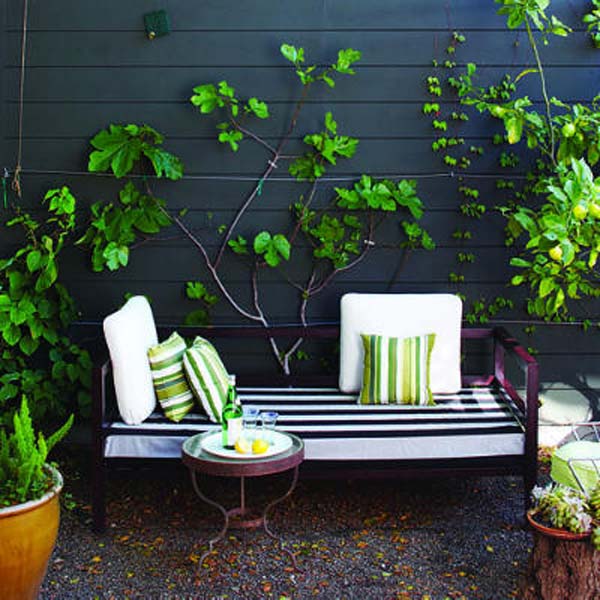 via sunset.com
25. Wooden Pallets Up-cycled Into Beautiful Sitting Area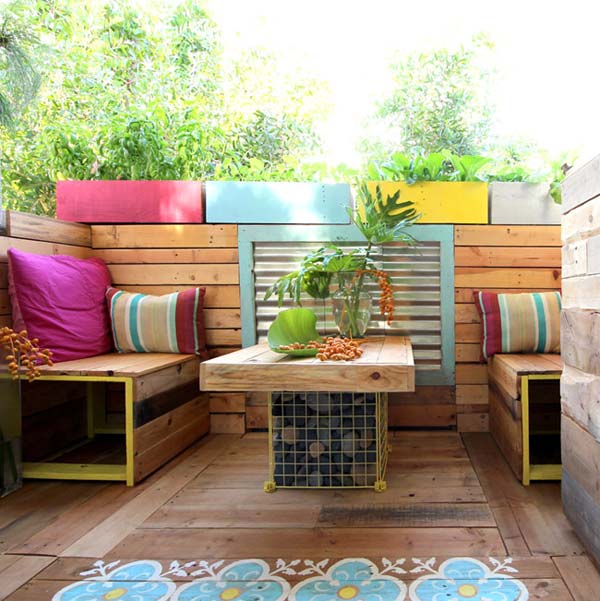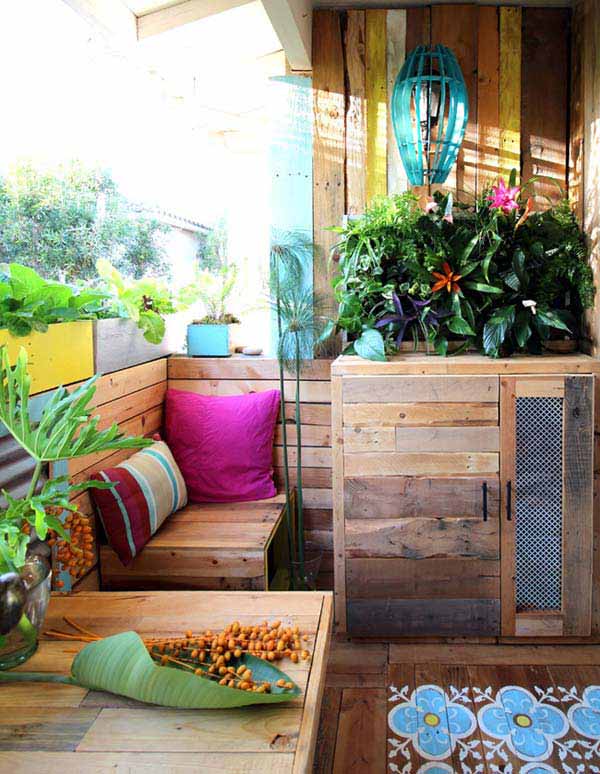 26.Simple Yet Functional and Elegant Cinder Block Patio Bench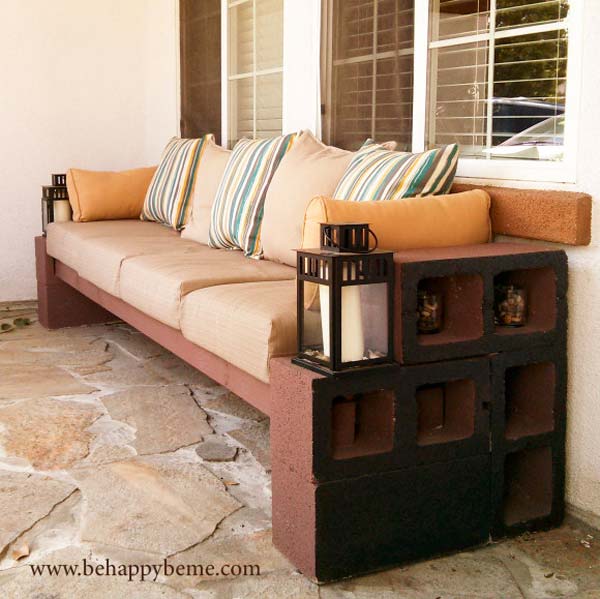 via behappybeme.com
What do you think about the gallery showcased above? We would love to hear what items in your household you are going to use in your next DIY project ! Craft away !