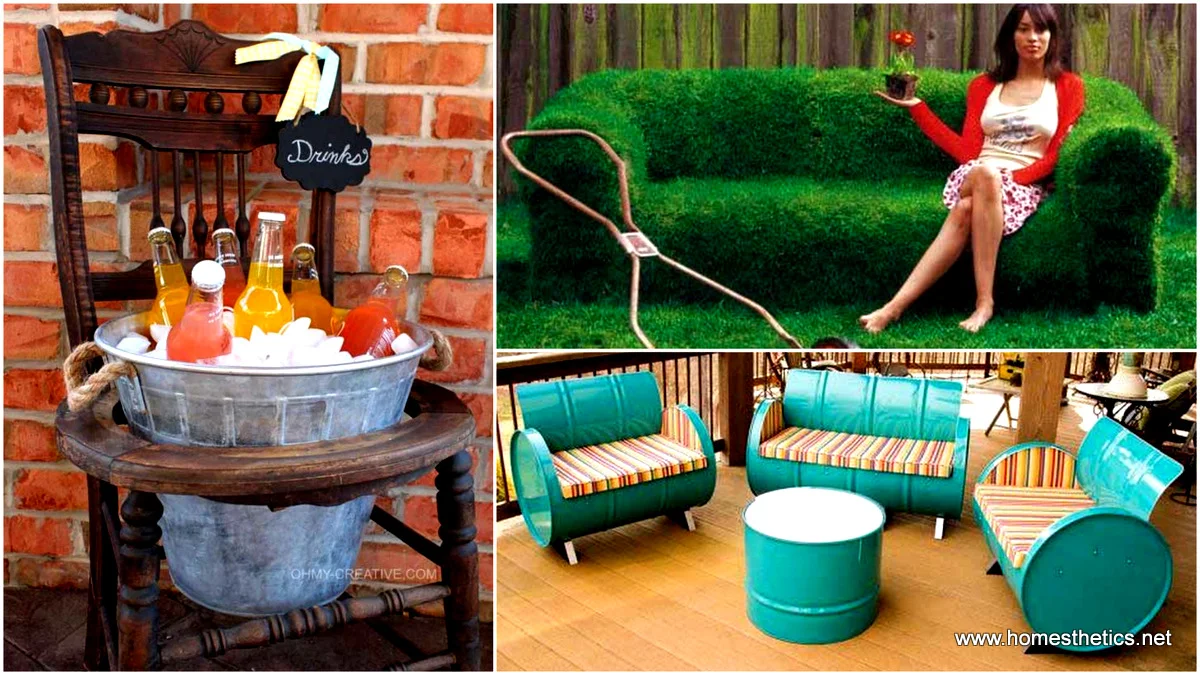 What better way to start up the spring season than by refreshing your backyard?! Our ideas today revolve around a favorite topic: DIY Backyard Furniture Ideas. Re-purposing and recycling is our main aim here at Homesthetics and we use every chance we've got to spread the world and knowledge on this subject. Cheap, fun to make and quite original, recycling is the new trend and the ideas solution for any major garden makeover. The pieces exposed below use anything from old pallets to car tires or barrels, resulting into gorgeous pieces perfect for any design and taste. Originality and creativity are required in order to obtain the perfect recipe. Just create unique pieces driven by color and contrast and create that perfect cozy décor you can spend your spring warm evenings in. Enjoy our gathering and let your inspiration run wild.
DIY Backyard Furniture Ideas
1. Grass sofa, let the green take over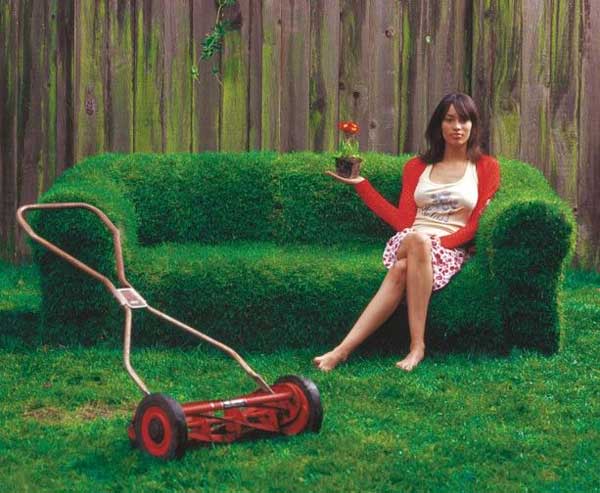 2. Create the perfect garden bar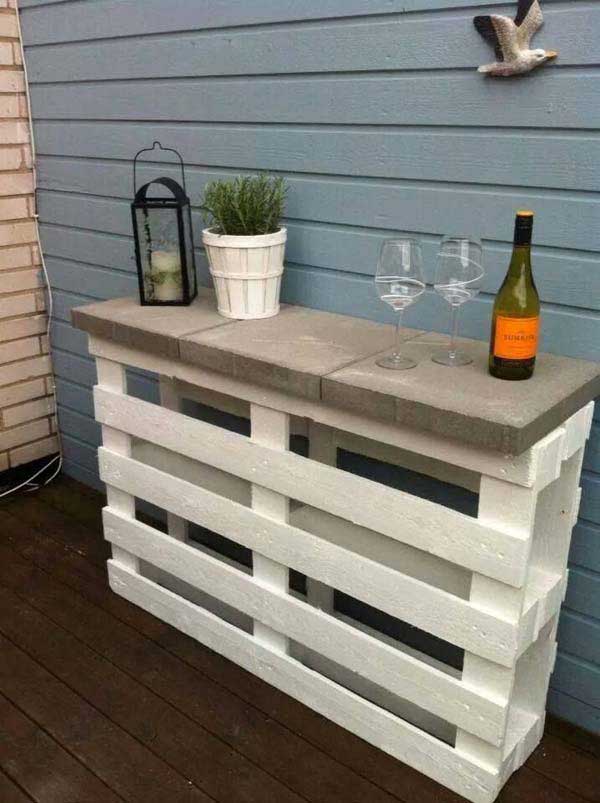 Source: mobilehomeliving.org
3. Tree stumps can be used as comfortable chairs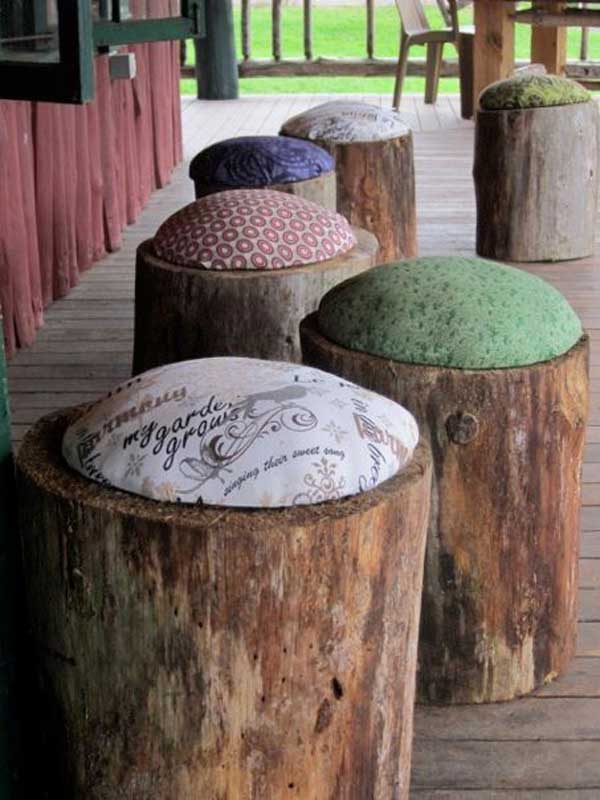 Source: hahappenings.blogspot.com
4. Anything can be transformed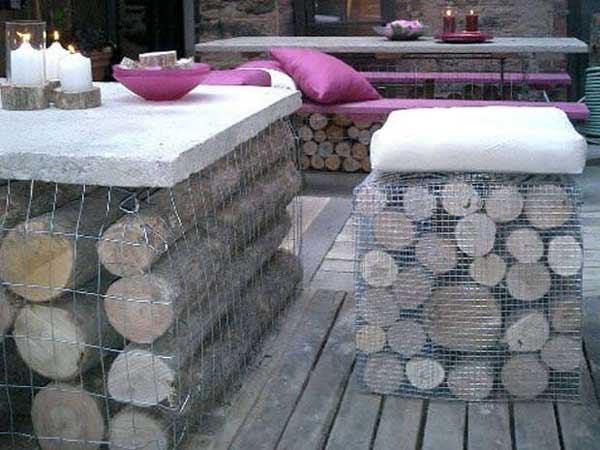 5. Create a DIY hammock stand from an old pallet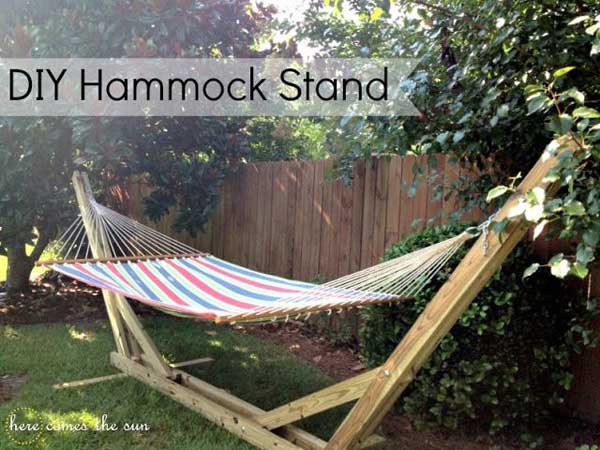 Tutorial: herecomesthesunblog.net
6. Cable rolls turned into a cozy armchair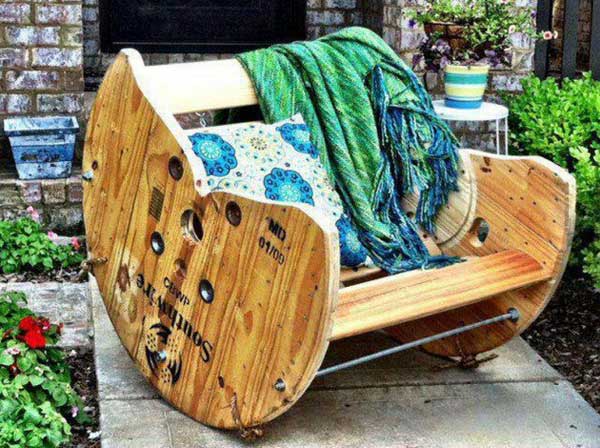 7. Create a sunbed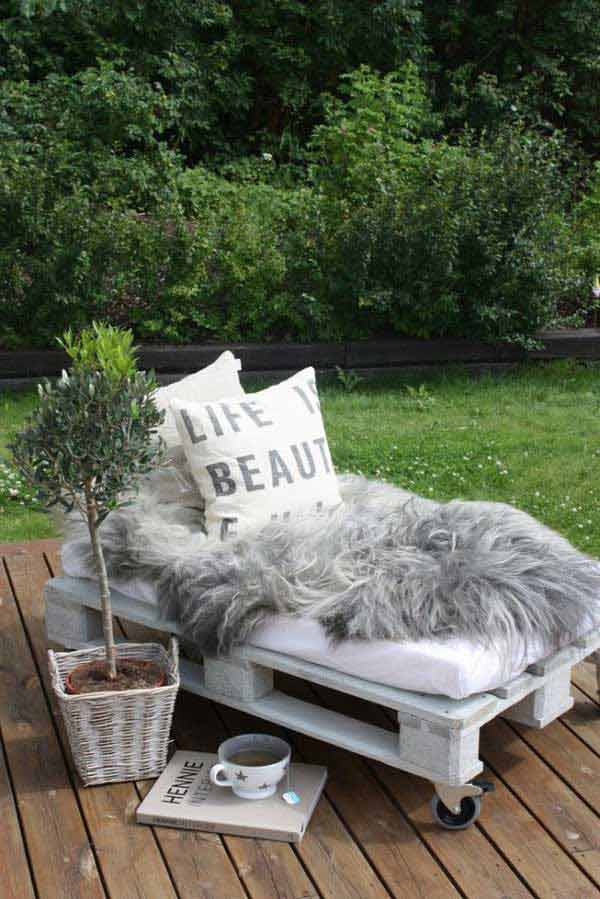 8. Turn old pallets into a colorful couch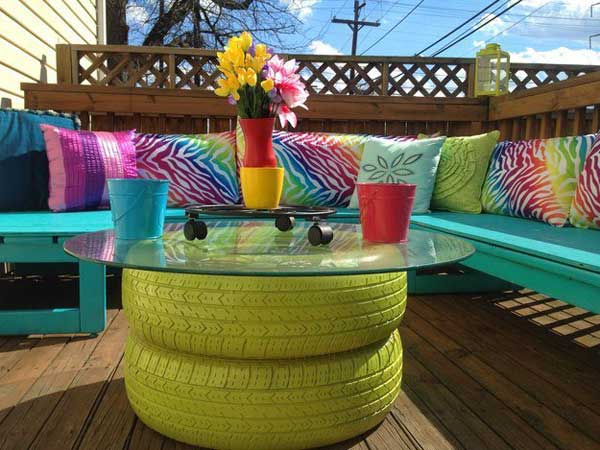 Source: madcapfrenzy.blogspot.com
9. Find multiple purposes for any item you create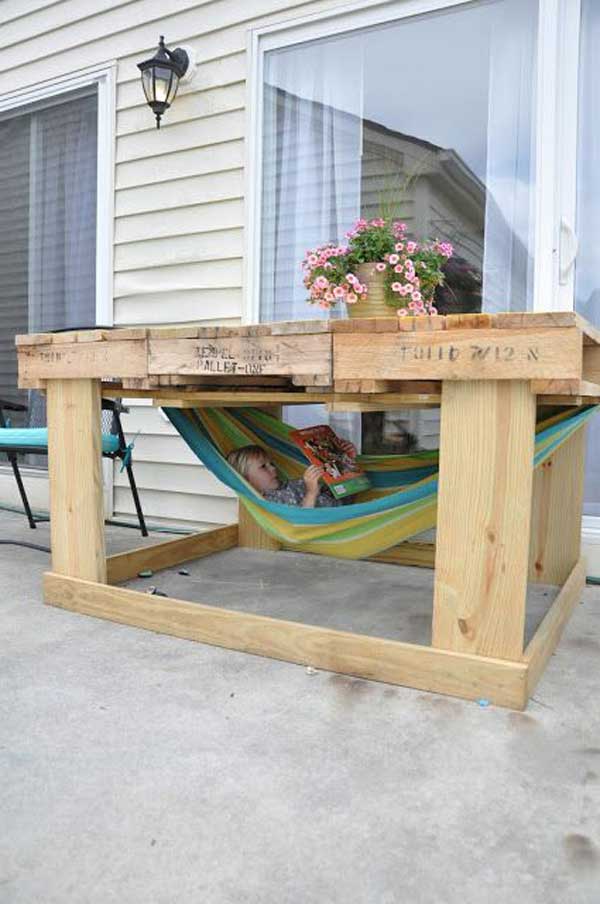 Source: littlebitfunky.com
10. Add color to any chair body you were thinking about throwing away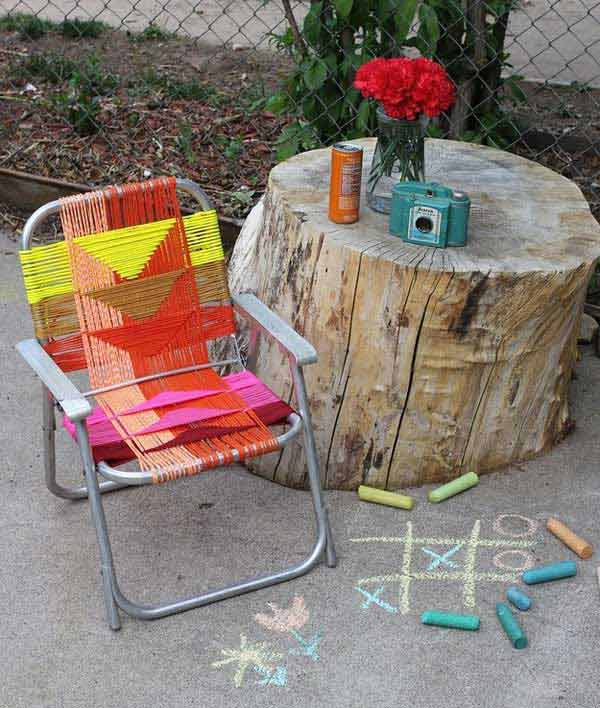 Source: abeautifulmess.com
11. Re-purpose an old milk jug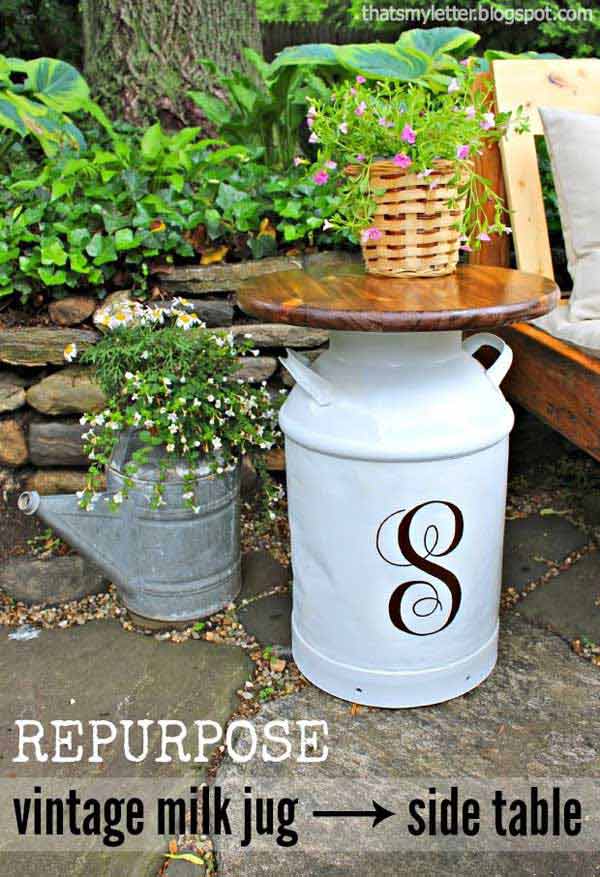 Source: thatsmyletter.blogspot.com
12. Rope and old car tires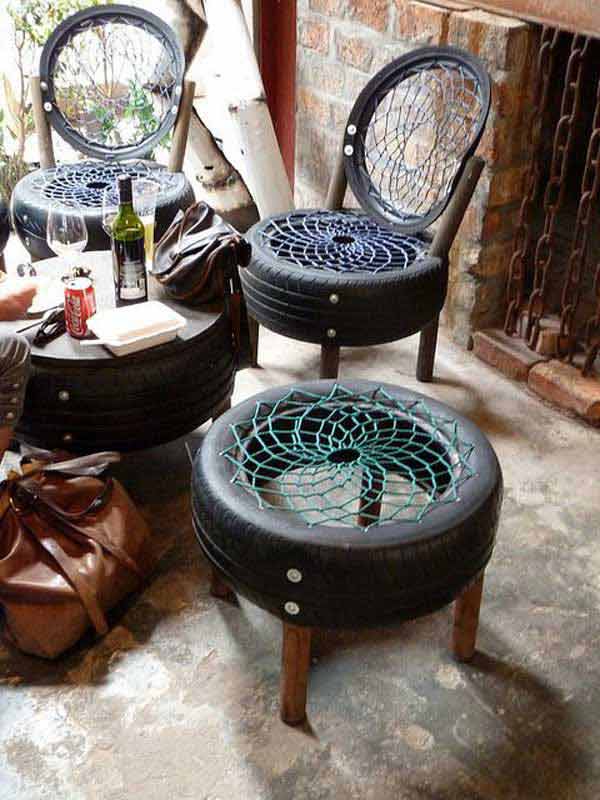 Source: innovativegreenliving.tumblr.com
13. Swing your problems away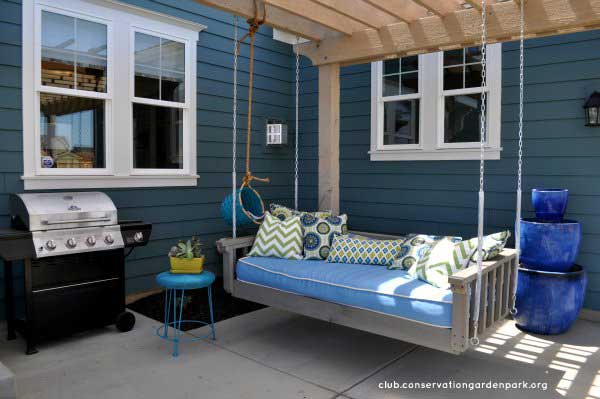 14. Prepare the perfect dinner party outside in a country chic style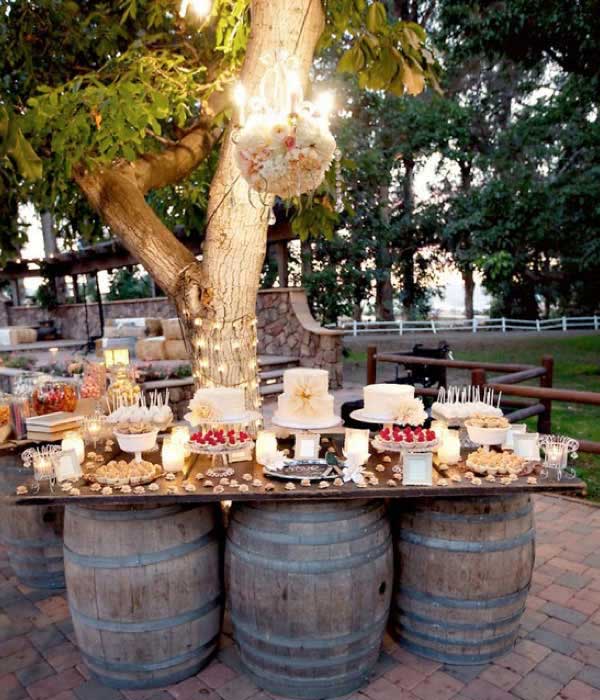 Source: woohome.com
15. Turn on old table leg as a coat hanger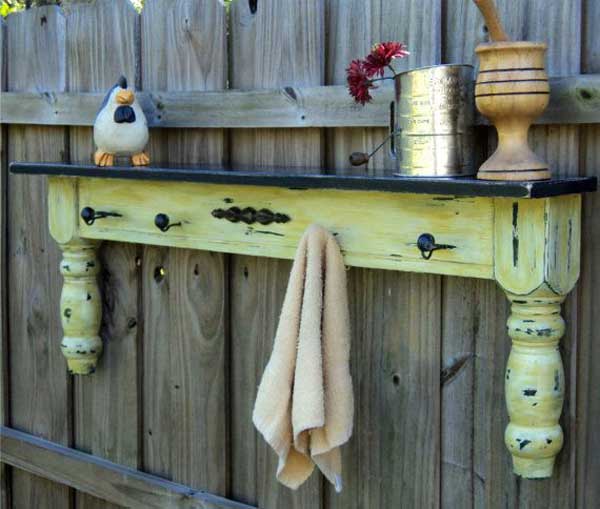 Source: recyclart.org
16. old plastic crate used as a cozy chair for your little one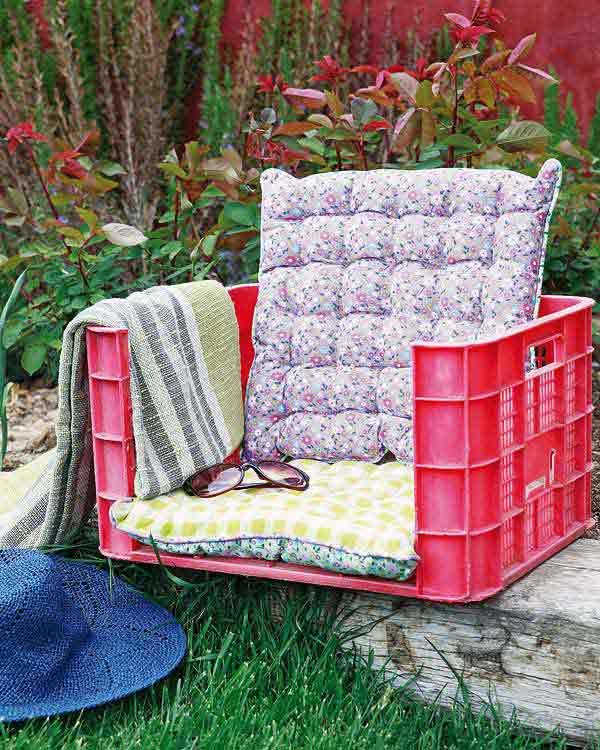 Tutorial: diy-enthusiasts.com
17.enjoy a glass of wine from a swing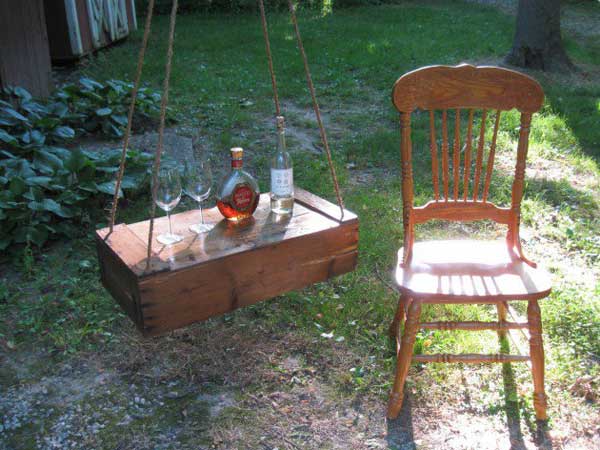 Source: etsy.com
18. Anything can serve a higher purpose
Source: remodelaholic.com
19. Keep your pillows safe outside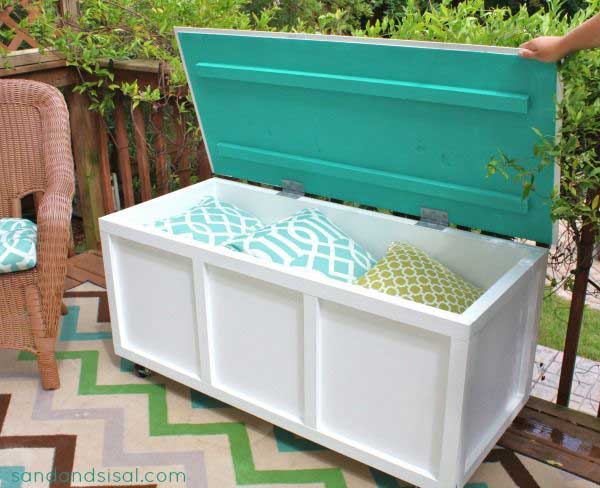 Source: sandandsisal.com
20. Wine barrels make the perfect conversation spot in the backyard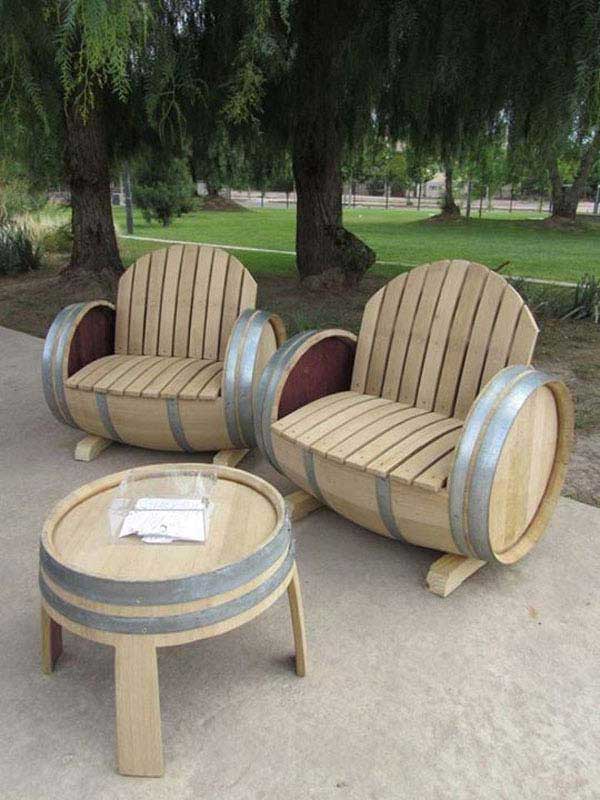 Source: woohome.com
21. Color can bring so much joy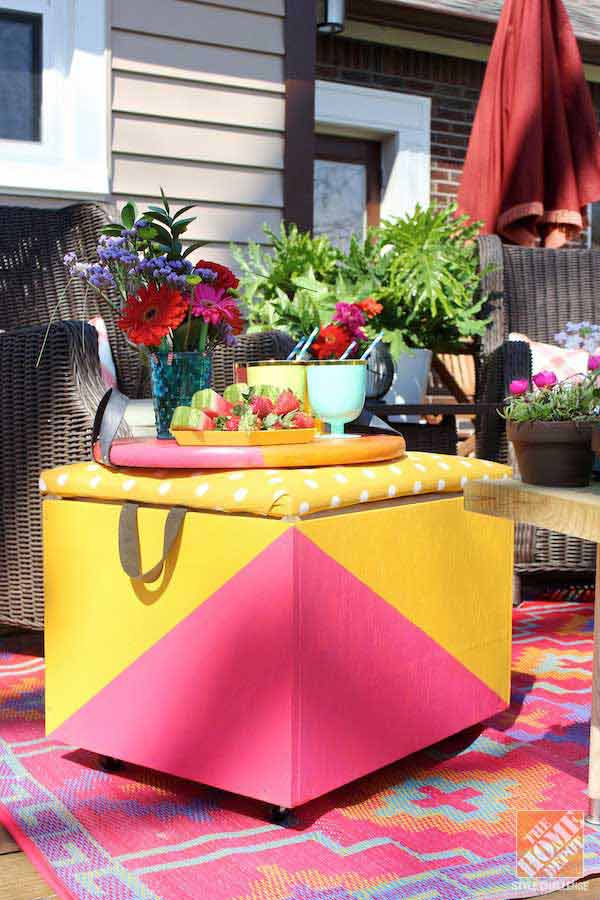 22. Cable roll turned into the perfect bar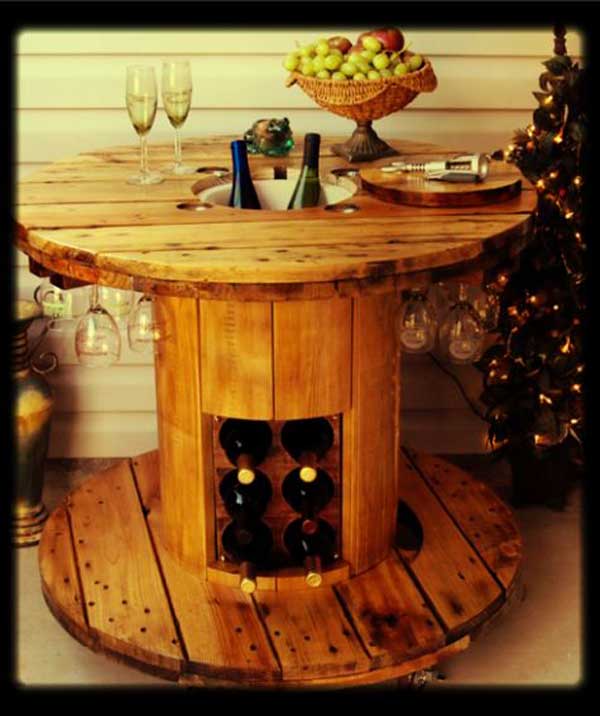 23. Use an old door as a garden table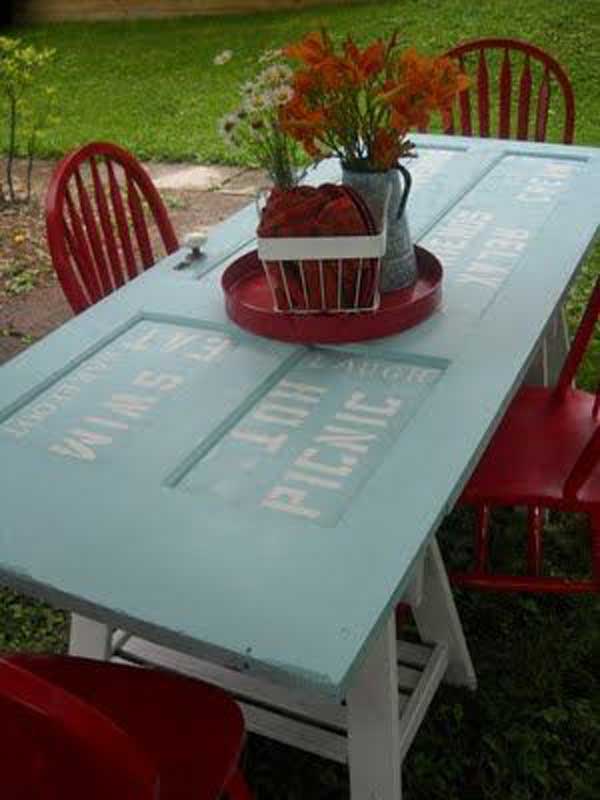 24. Relax in a touch of color
Source: frecklesandfluff.com
25. Old chair turned into a ice bucket holder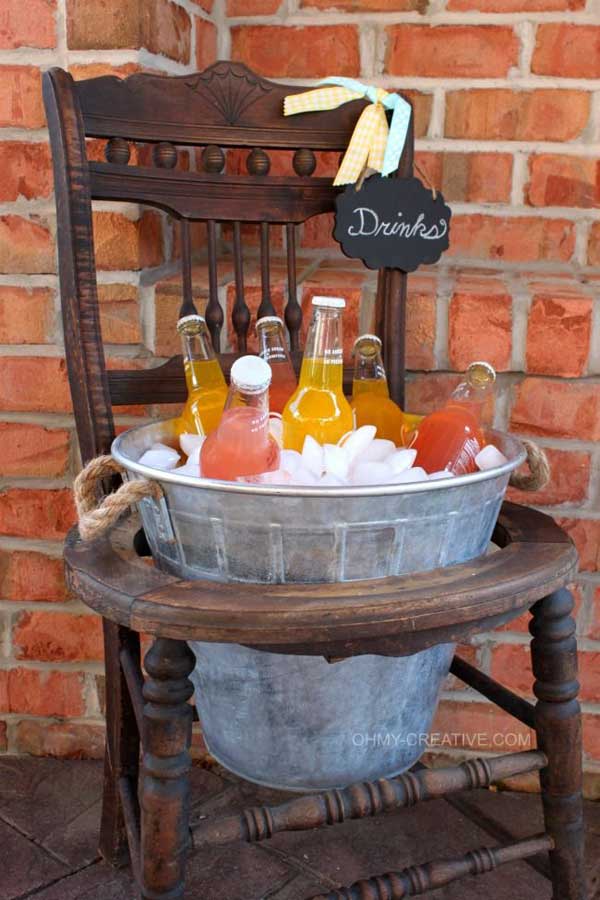 26. Hold a bunch of logs together and form a coffee table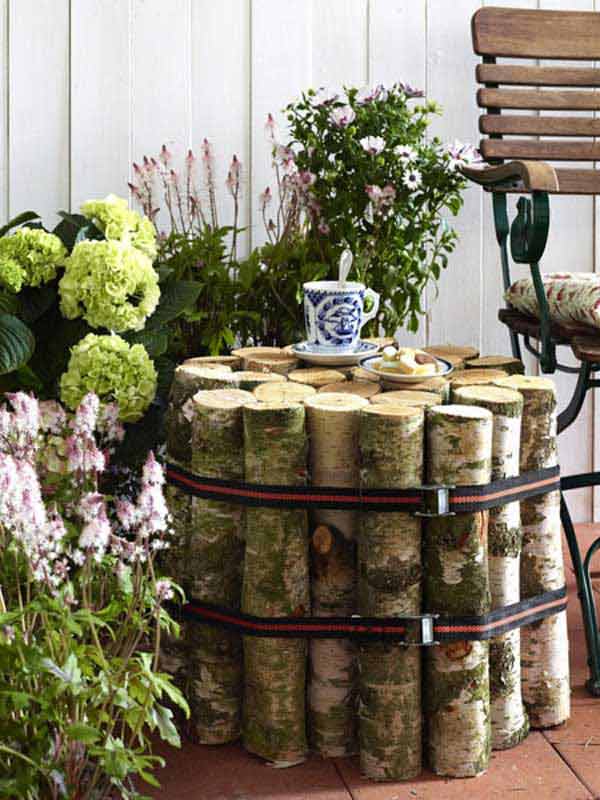 Source: thegardenglove.com
27. A piece of fabric can do wonders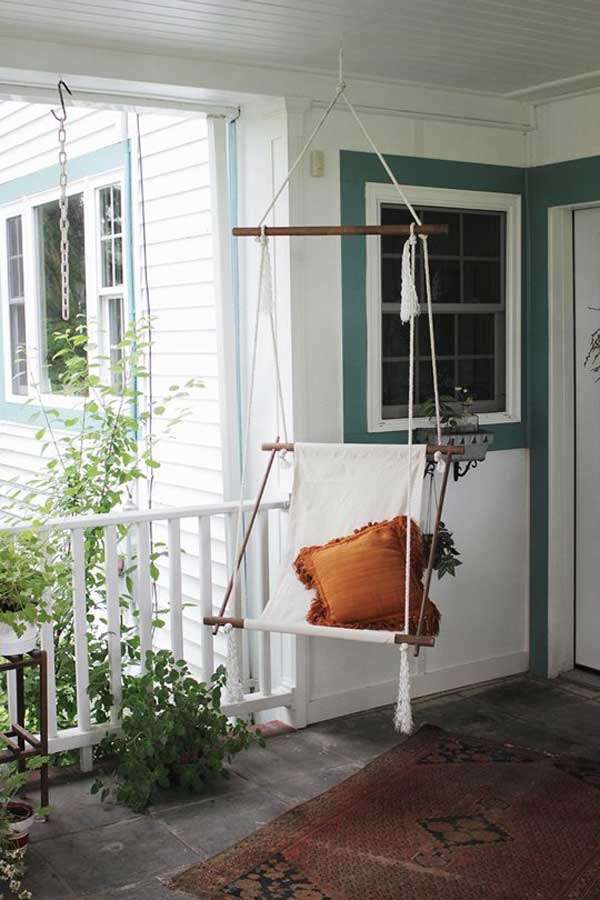 Source: themerrythought.com
28. Pallets makeover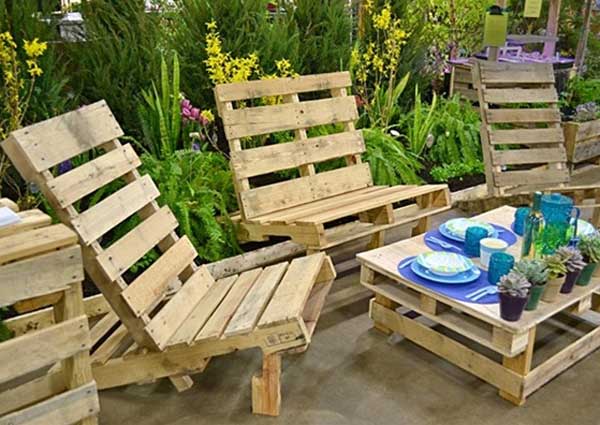 Source: palletfurnitureplans.com
29. This swing bed looks so comfortable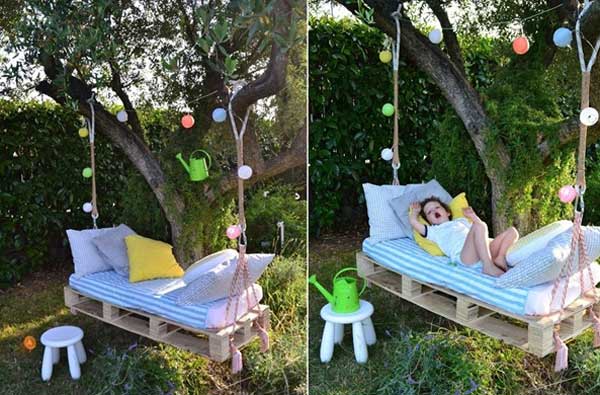 Source: mommo-design.blogspot.com
30. Keeping drinks cold and in reach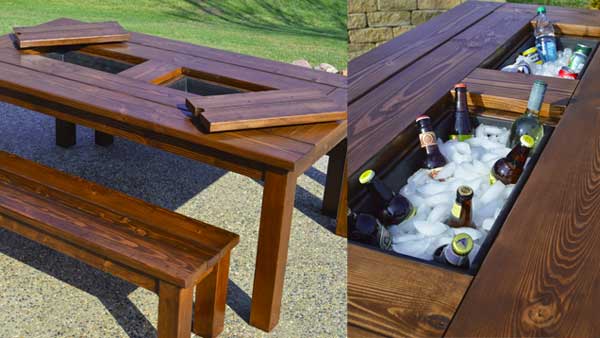 Source: ana-white.com
31. Enjoying a cold beer has a new meaning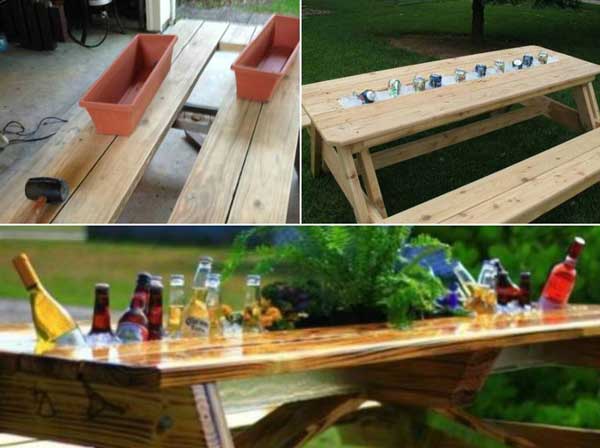 32. Swing along all spring long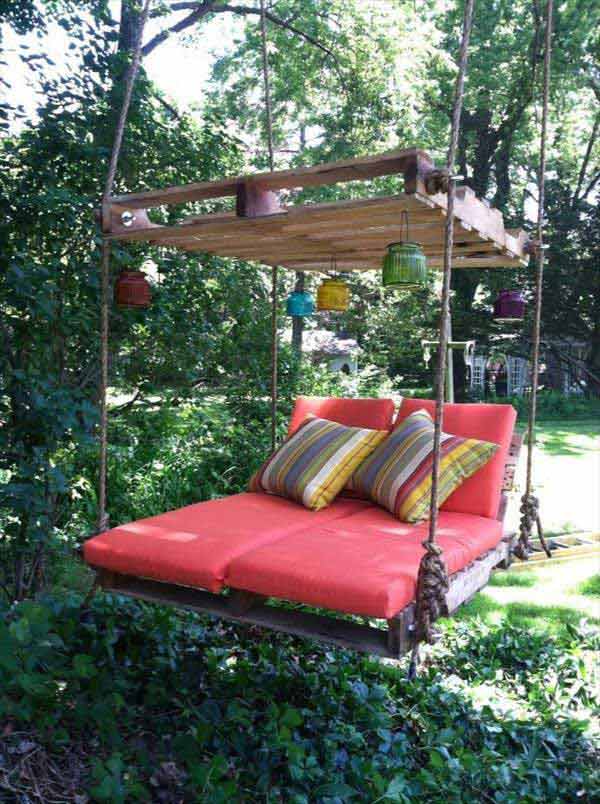 Source: 101pallets.com
33. Make your kids happy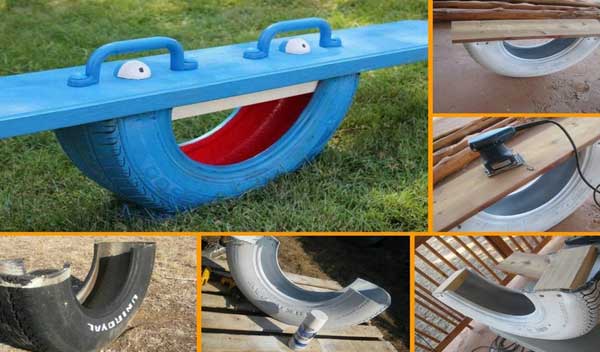 Source: theownerbuildernetwork.co
34. An old door can be transformed into a bar storage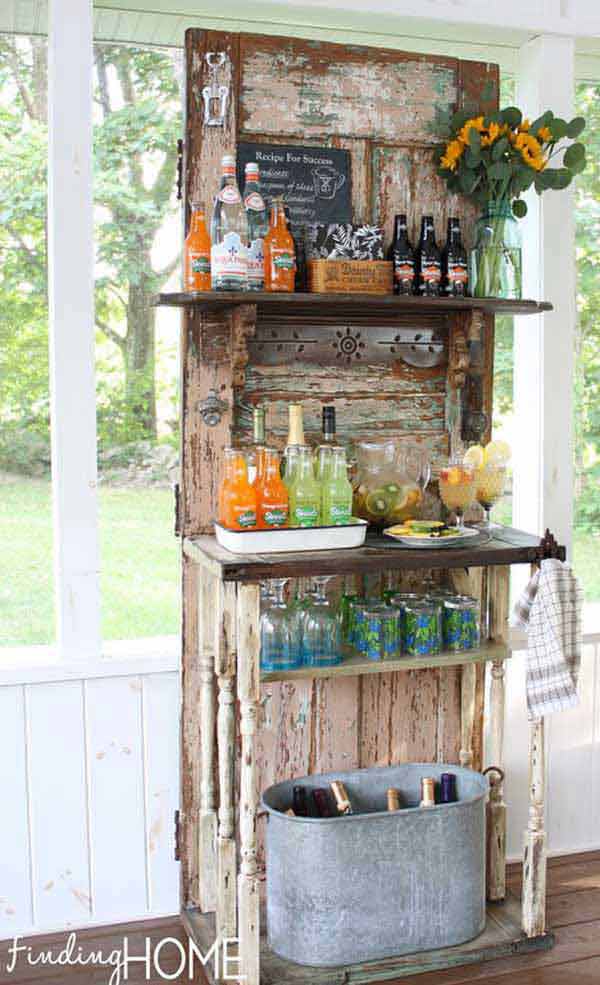 35. Your porch needs such a cozy bed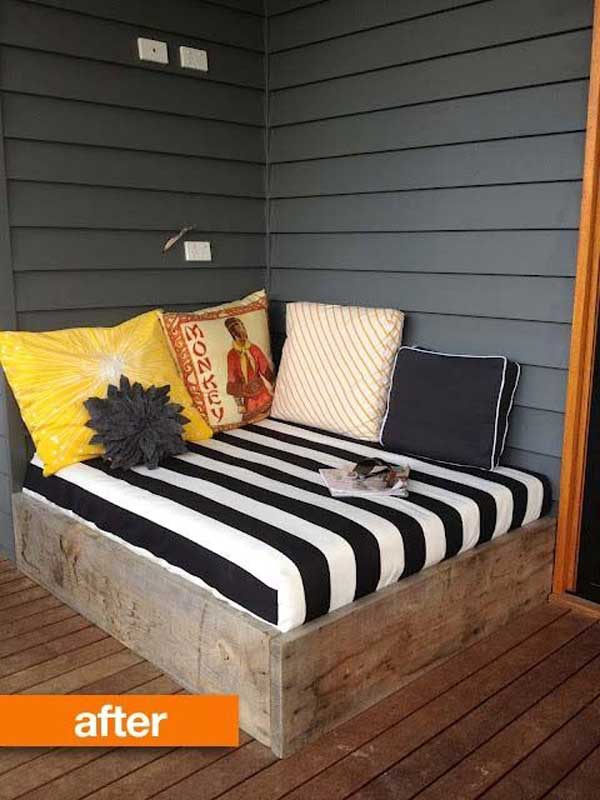 36. Turning that old bed into a cozy bench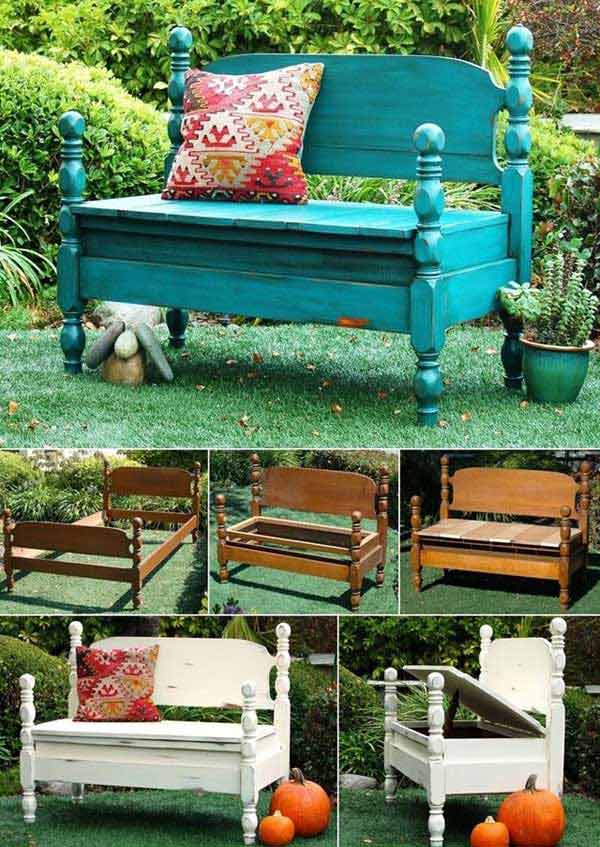 37. Old barrels put to good use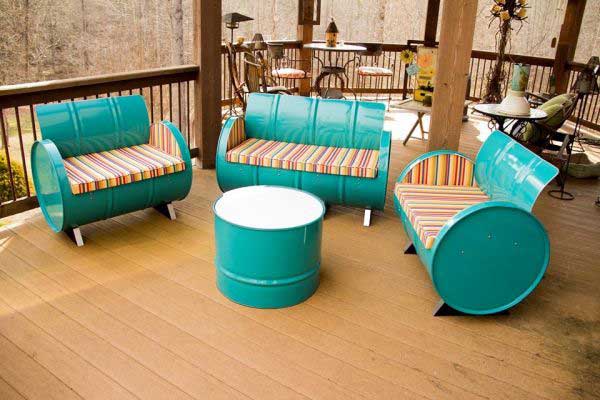 Source: homecrux.com
38. The perfect spot for a mid day sleep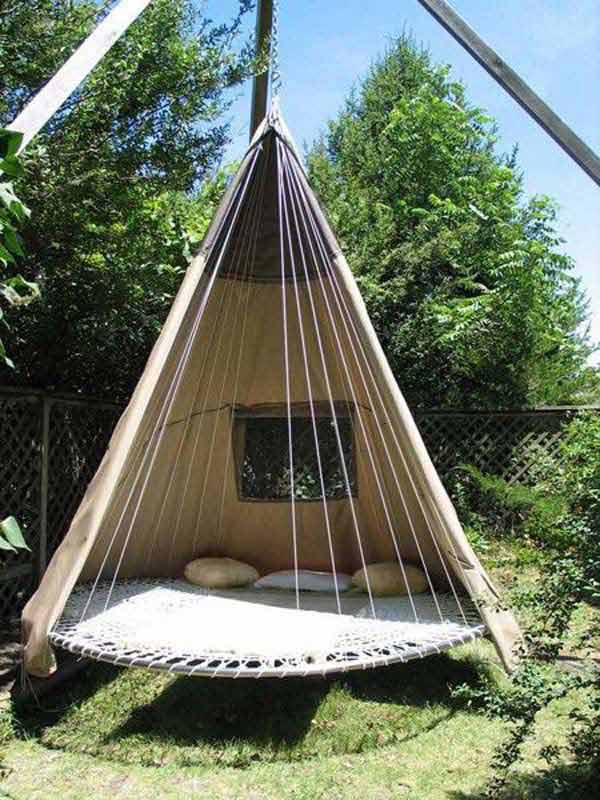 Source: pinterest.com
How does your garden look like? Do you have in mind a major makeover? We encourage you to give DIY Furniture Ideas a try. Feel free to share your projects in the comment section below.
Related Articles
19 Different Types of Mid-Century Modern Furniture