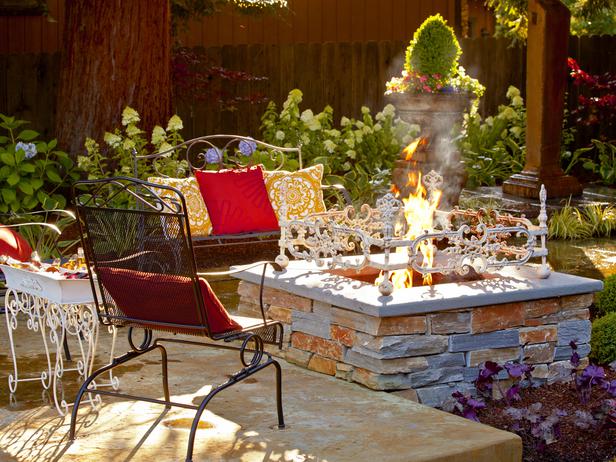 There are lots of features that can be added to a backyard landscaping design like swimming pools and pergolas but probably the most attractive and mesmerizing are the fire pits. Easy to build of great affect, they are certainly a very good way of making your own backyard much more relaxing and entertaining.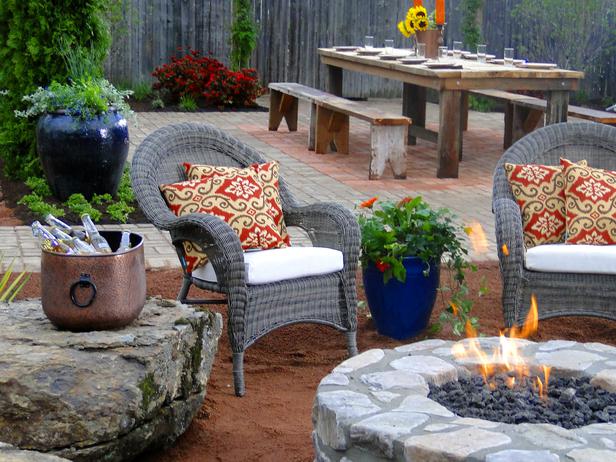 People are normally drawn to nature by mountains, great landscapes and the freedom of it. Camping is for some the perfect way to relax and have a great time. But probably the best part of it is the campfire, a magical thing that undeniably appeals to each and every one of us. Everyone is drawn around it because of it provides warmth, light, a way to cook an awesome barbeque and an irreplaceable ambiance. But what if you were able to have all of these things in your own backyard? Socializing cannot get better than this. And you'll be able to enjoy it from the inside as well because of the gorgeous scenery it will create. Since fire pits are mostly built by hand, they can come in any shape and size you like and almost any material and color. Choosing the right one can be tough and will require both your time to do research and your imagination because in the end you'll be the one to decide how it looks like. We hope this article will offer you most of the information and tips you need. Consulting a professional might be the best way to do it but you can always put it together yourself, which of course involves a great deal of fun and it will be much more rewarding.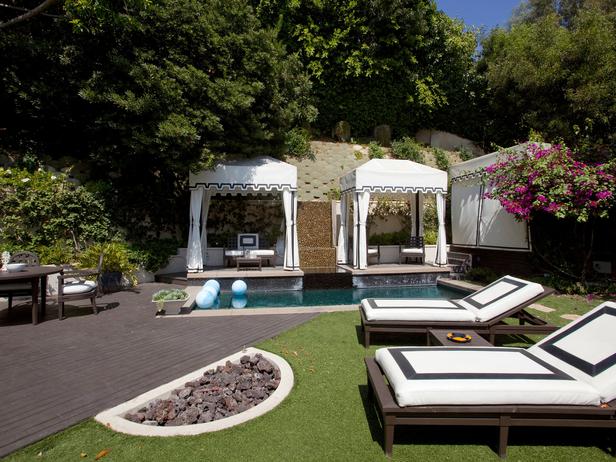 Here are a few quick tips:
-fire pits are perfect for entertaining guests so when you design it, consider how many will you expect; this should give you an idea of its size;
-there's always the option of building a fireplace instead of a fire pit; there are quite a few similarities so study both cases (you can find more details about fireplaces in an article we previously featured on our website: Backyard Landscaping Ideas – Exterior Fireplaces Meant to Enhance Your Living Quality);
-materials should be thought of from two points of view: matching the fire pit with the rest of the backyard and the house, and their esthetic and heat absorbing qualities;
-their location depends on a series of factors like circulations, convenience, the space available, its relationship with other amenities in your backyard like a swimming pool and safety;
-your budget is a great factor too; the cost of a fire pit can vary in terms of materials (river rock, recycled glass and lava rock), fuel costs (gas, propane, wood and ethanol), maintenance and construction;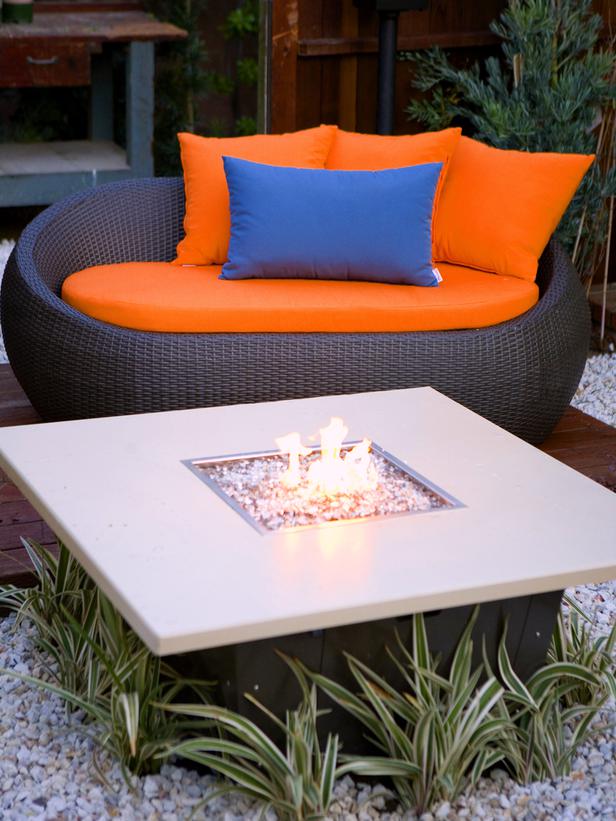 Where to place your fire pit
The first thing you need to consider is safety. After all, you are dealing with something that can hypothetically ruin your backyard or, if placed too close, your house. Precautions should be taken when choosing the model as well. The most important aspect are the flames and sparks than can reach plants, pergolas, your home or any other flammable material. In this sense, place it at a safe distance from them. There's also the problem of wind which can greatly increase the risk of a fire so study carefully the main wind direction. In any case, it is recommended that you consult a professional on this matter and get some accurate advice.
The terrain has to be flat and a large open space is required. Other amenities like a spa, patio or outdoor kitchen work well with a fire pit as it can increase the quality of these activities and provide a proper social environment. Even if there's no fire burning, this backyard feature looks amazing just as it is so its placement is influenced by the way it's perceived from inside your home. After all, you'll probably spend more time inside and a great backyard landscape will enhance the lifestyle quality.
A fire pit's position is however related to its size you have to take into account space requirements. After you've decided how big it will be and how many people will sit around you'll be able to approximate the area it will occupy. In any case, there are three factors that influence the space required:
-the fire pit itself which can vary in size in accordance with the amount of heat it will produce and how many guests will enjoy the warmth of fire;
-the seats and the area required for to move the back and forth just in case some guests might feel that the fire is too warm;
-circulations around the fire pit, the seating and connections with other backyard features and the house;
There will never be too much space but always too little so if it is available, offer it. The best way to approximate the amount of space required is to draw some sketches, on the ground itself and place some seats. Try to see how it feels like and picture an activity. Your imagination is your best tool.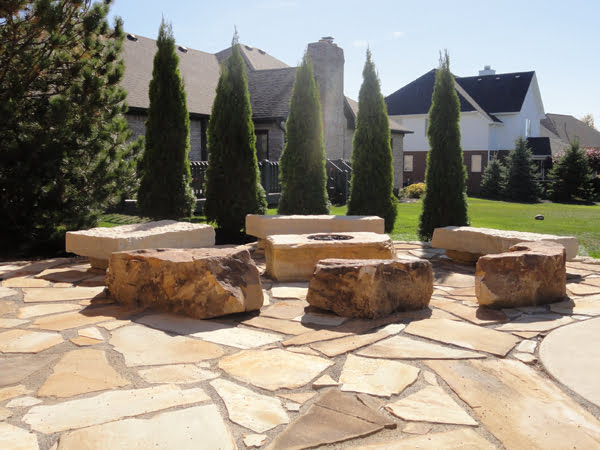 Fire pit size
This depends on how much heat you want it to put out. If it is too small it won't generate enough and it will lose its charm but if it's too big you risk an uncomfortable environment, guests having too speak loudly to hear each other or perhaps even an accident. It all depends on what fuel's your fire too of course but we'll talk about that later on. But all in all, sizes range from 3 feet to 6 feet, walls included. Height is an important factor too and it varies in accordance with the place of the fire itself, which can be either in ground or above it. In ground might be a better choice because after all heat goes up so your fire pit will warm a bigger area around it. But that's a choice too so consider esthetics as well. A more rustic image can be obtained by placing the fire below ground level, just like a camp fire but a large stone-made fire pit will always look a bit more stylish and charming. In any case, the fire itself should not be placed above 20 inches in height.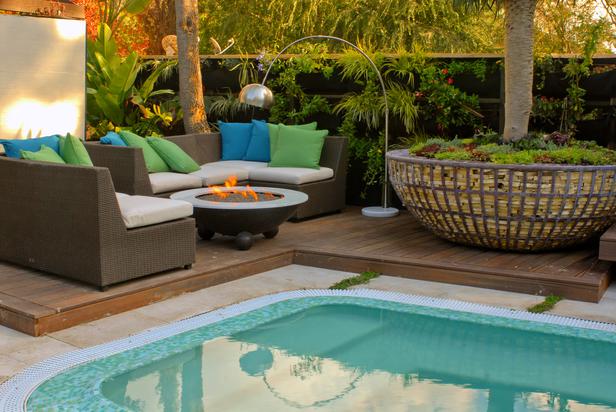 Fire pit designs
The best looking fire pit will always be hand-made just for you, on the spot. It will match your backyard landscaping design perfectly and will ensure a certain charm and style that you don't get from a ready-made one. But they'll always be a bit more pricy so take that into account as well. There are of course some standard models that should give you an idea about how your design should look like.
Bowl like fire pits:
This type is very stylish and will cope well with a more modern backyard design as it doesn't possess a traditional appearance. They are rather small so portable as well and can be placed almost anywhere to beautify the landscape. The heat generated is proportional with their size so you won't be able to snuggle around them when cold outside; it's much more a piece of design than a proper fire. As fuel they can either run on gas or wood, depending on your options.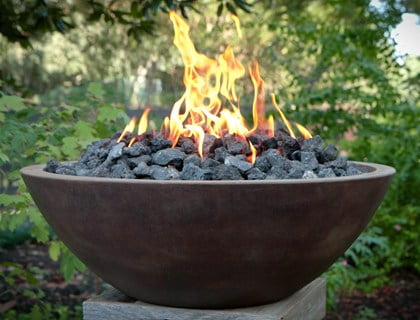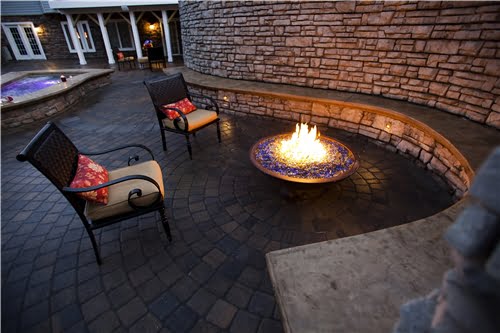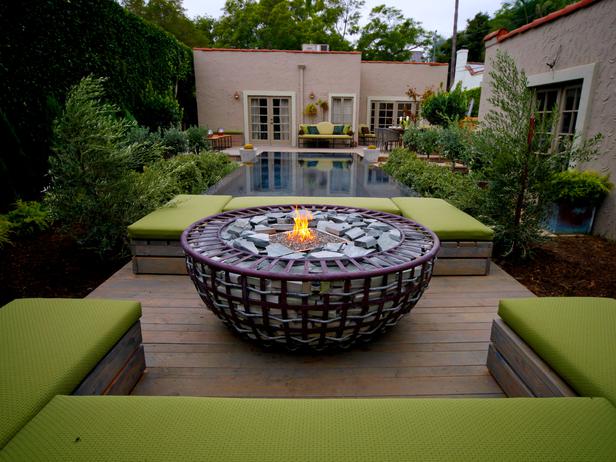 Table-like fire pits:
This model can only run on gas as it will be rather uncomfortable to fuel it with wood. But, on the up side, it fulfills to purposes at the same time: providing warmth and a dinning place. Such a feature will greatly enhance the joy of having dinner with family and friends by providing an intimate and cozy environment. After all, great stories are always told around a fire.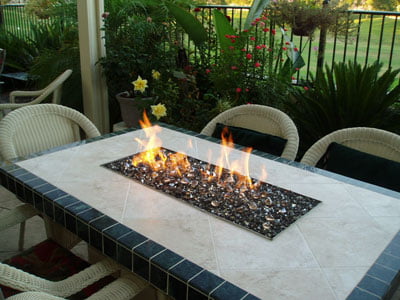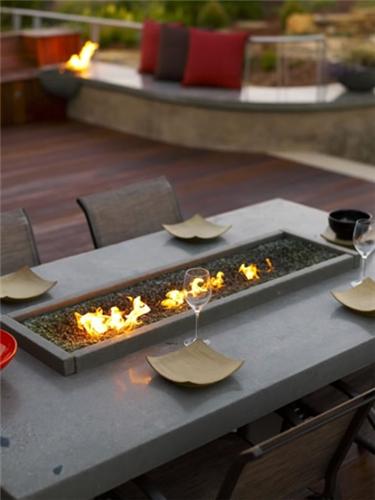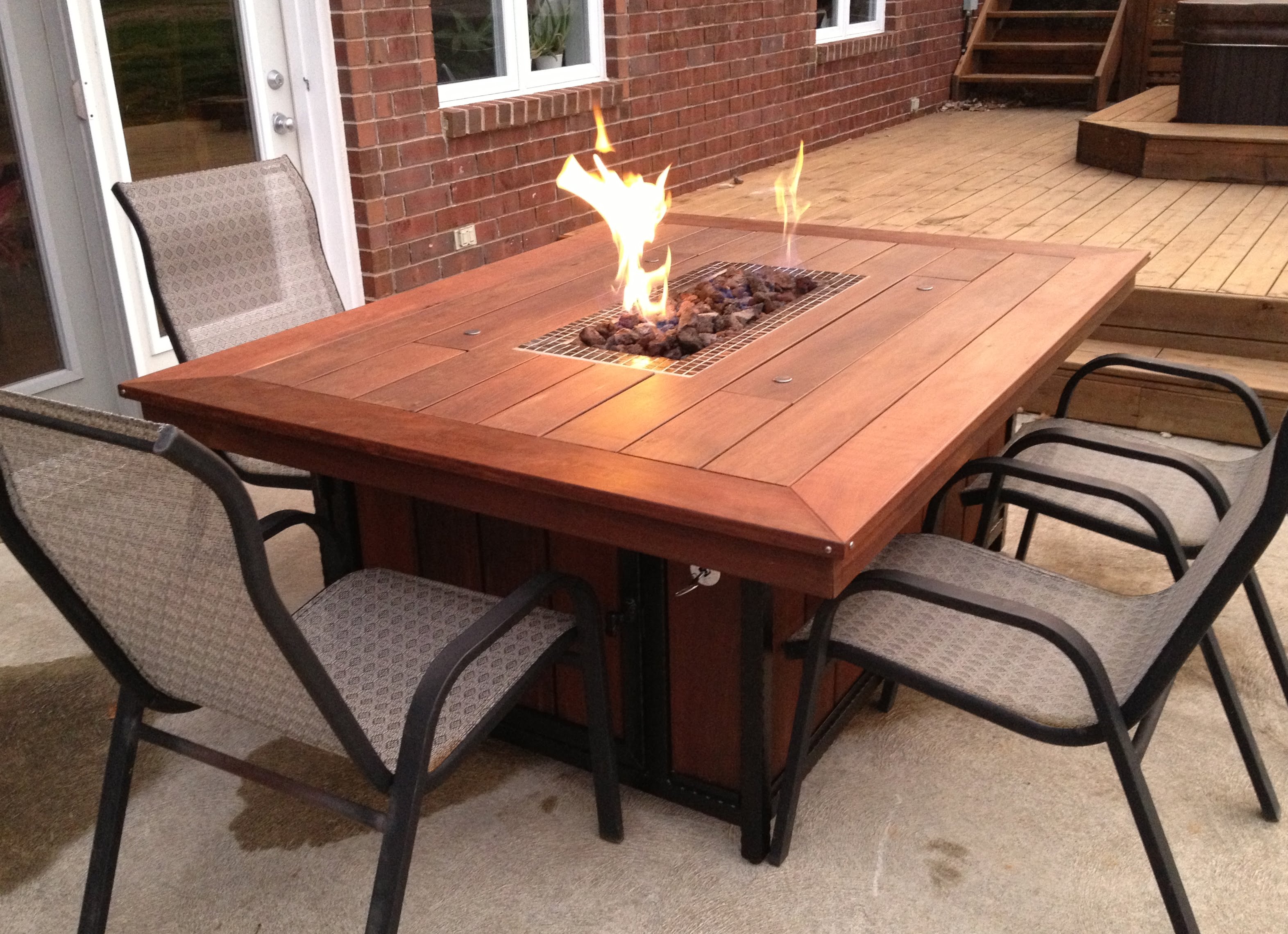 Hearth like fire pits:
The most obvious difference is that the people cannot gather around it so. It's always better if the guests can all see each other because discussions occur in a more familiar way. But a fire pit can always be used just as decoration and this type will prove more adequate for such a joc. It offers a focal point, a place where on which all eyes will concentrate, just like a landscape. And it's much safer too since it's fueled by gas and the risk of sparks reaching flammable materials is avoided.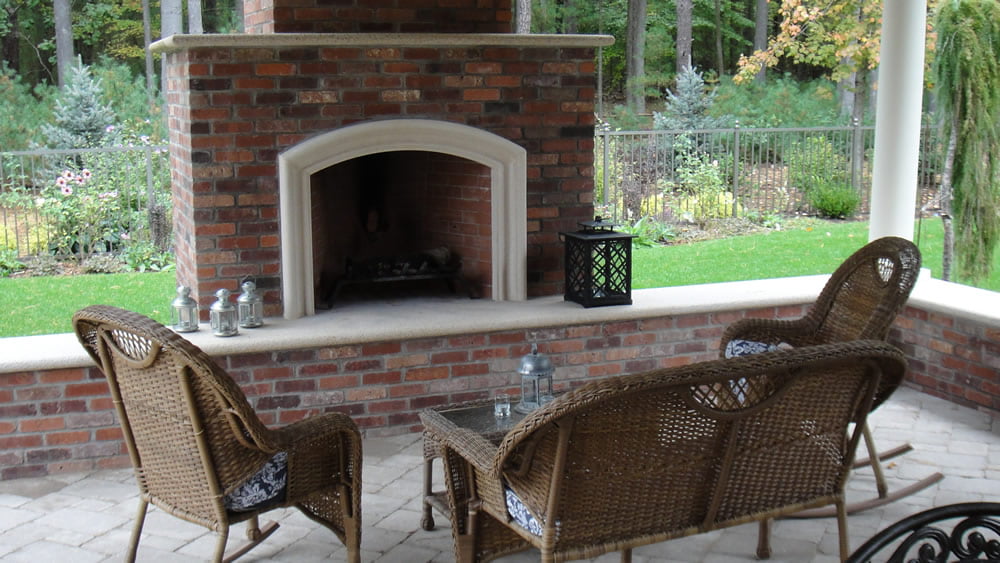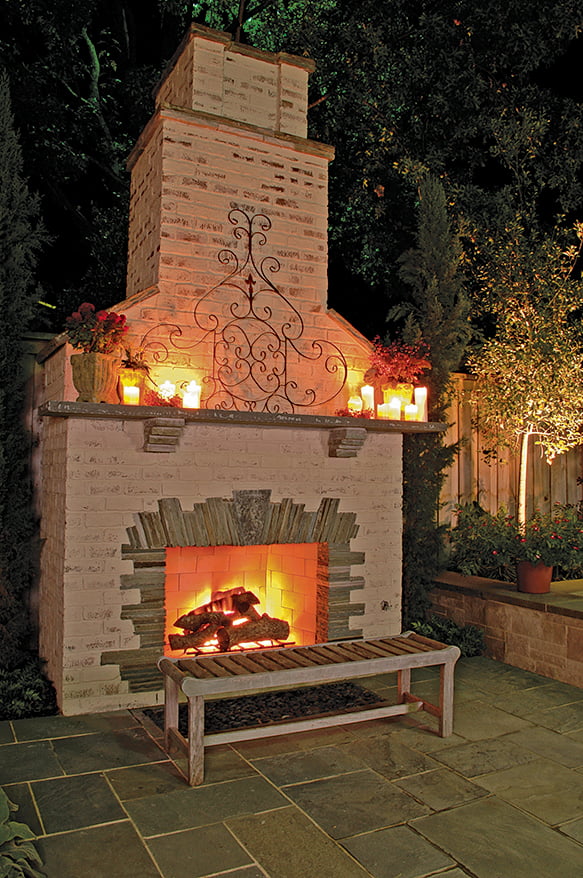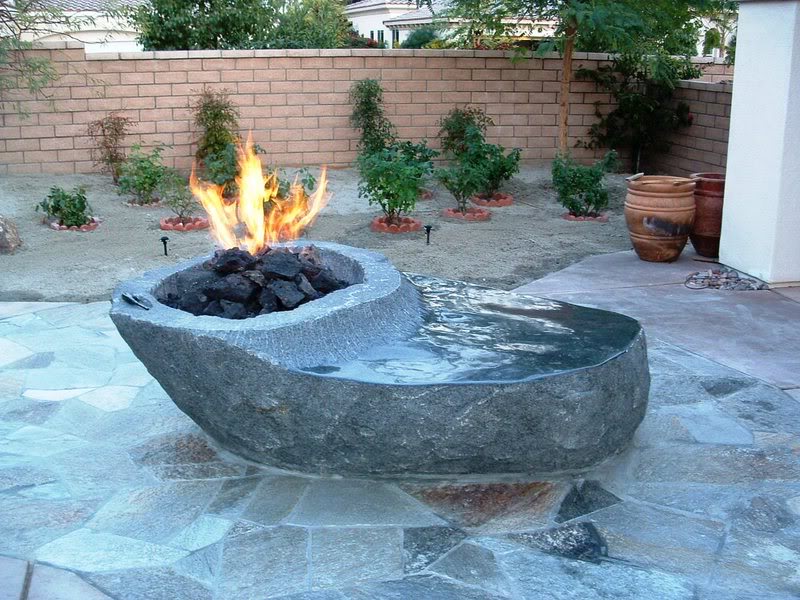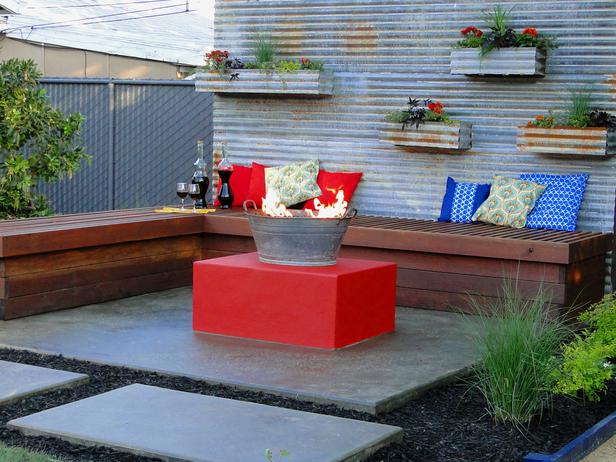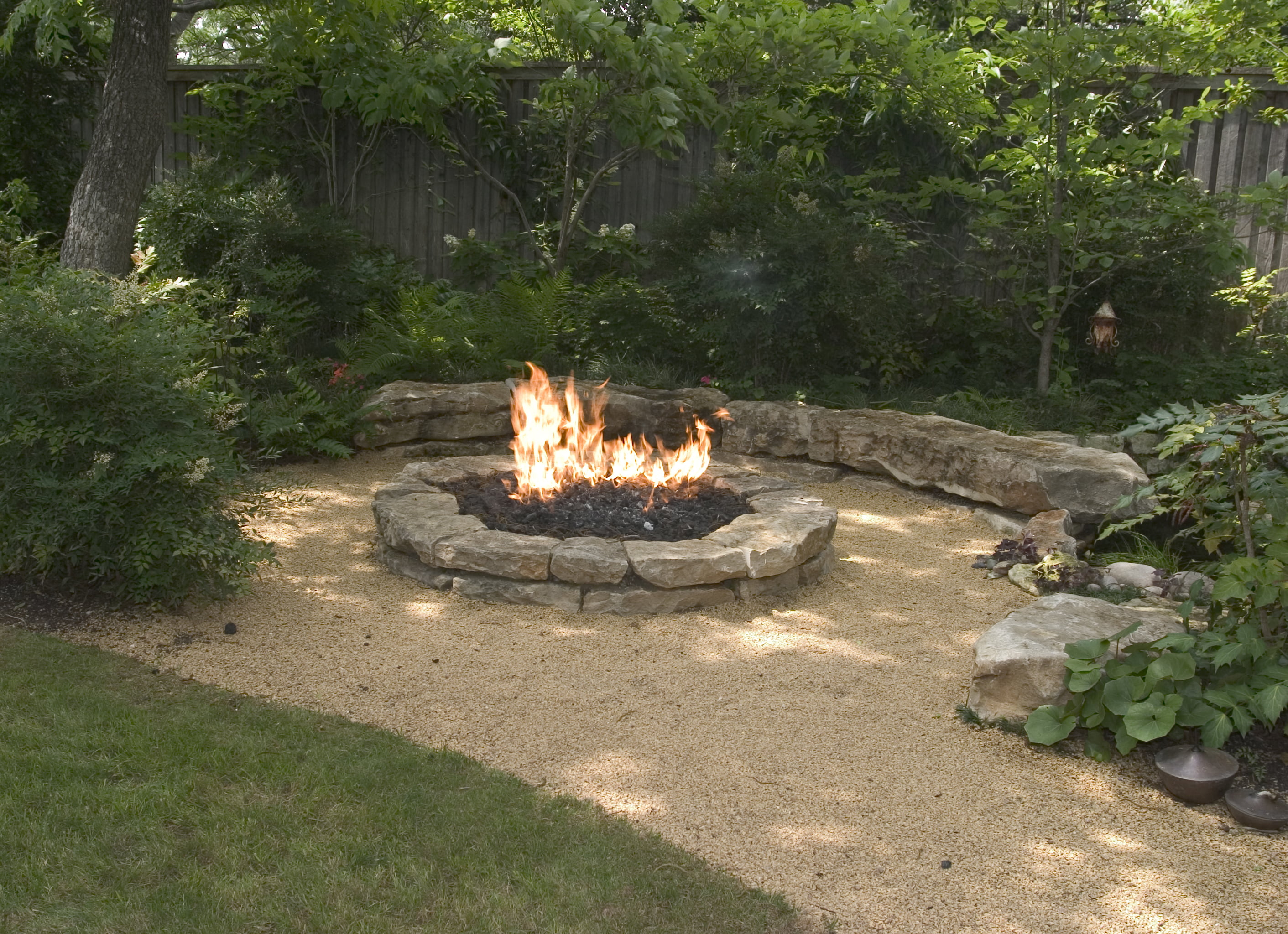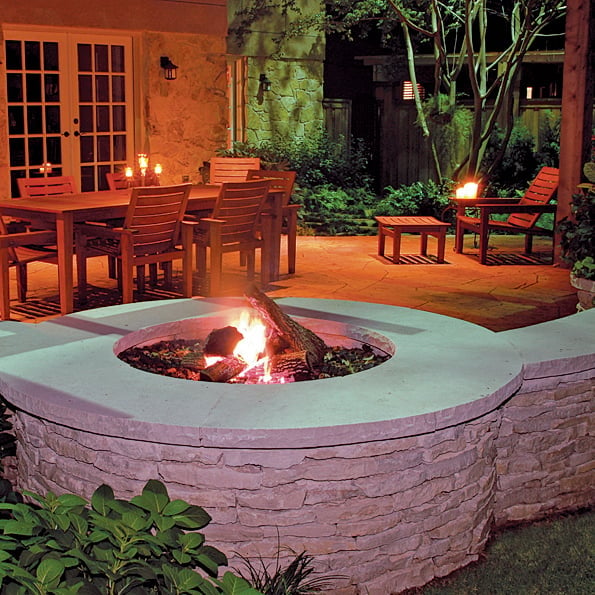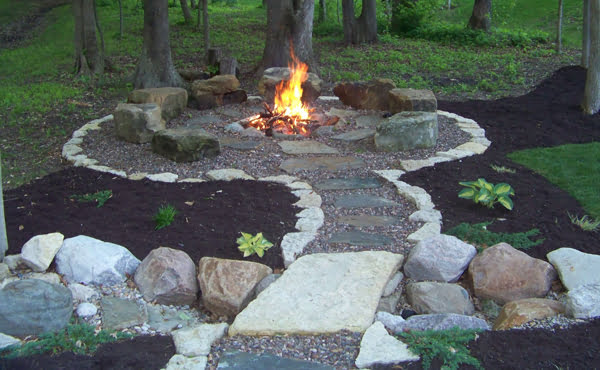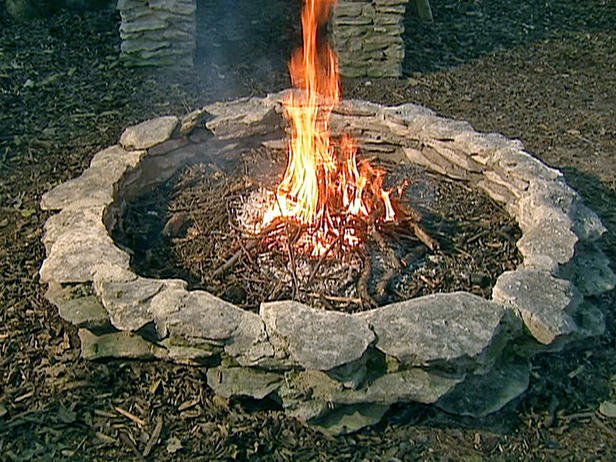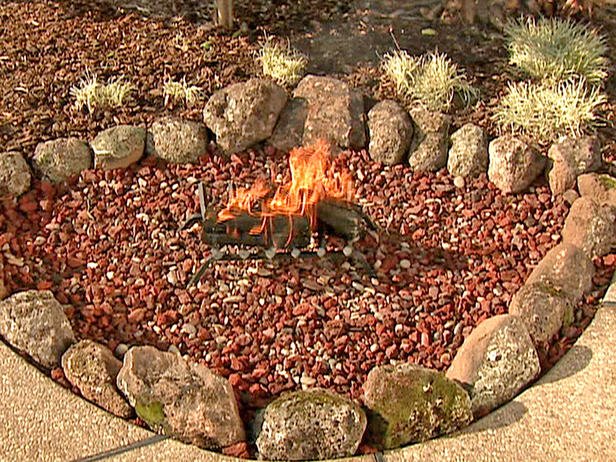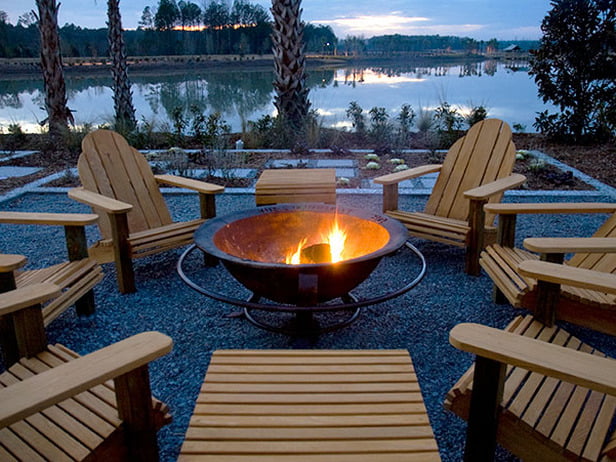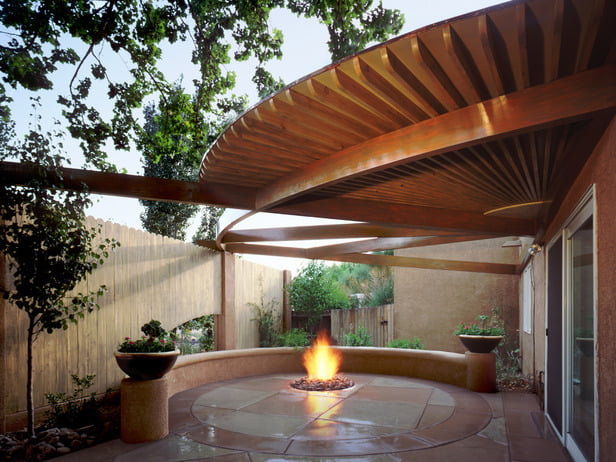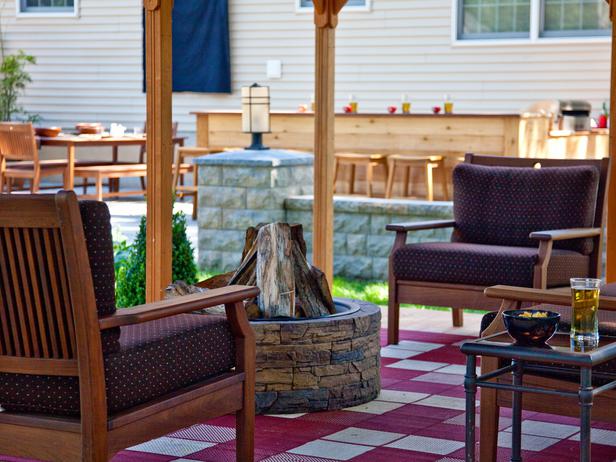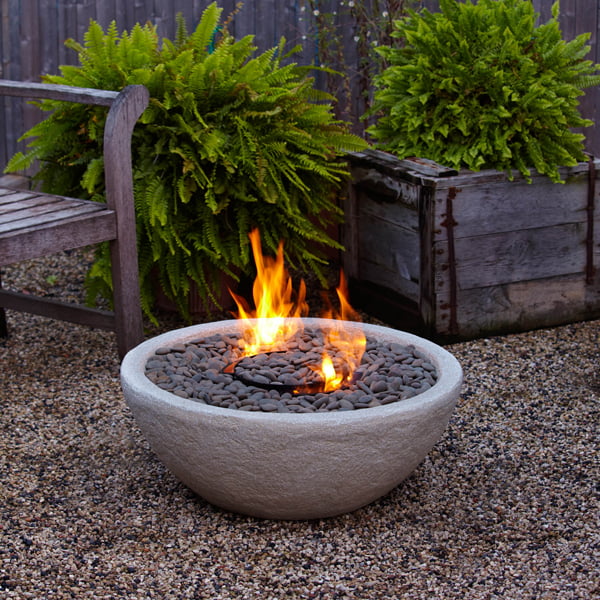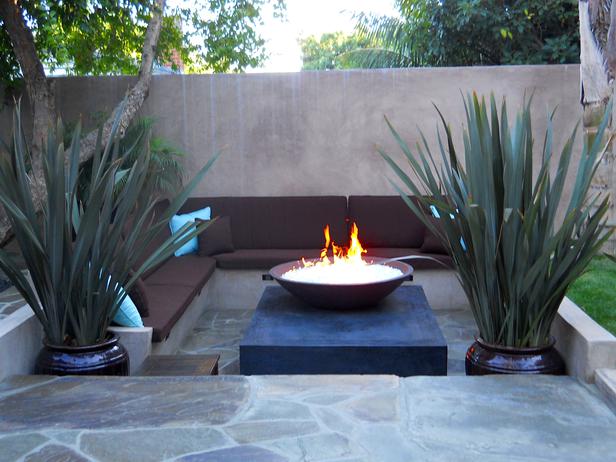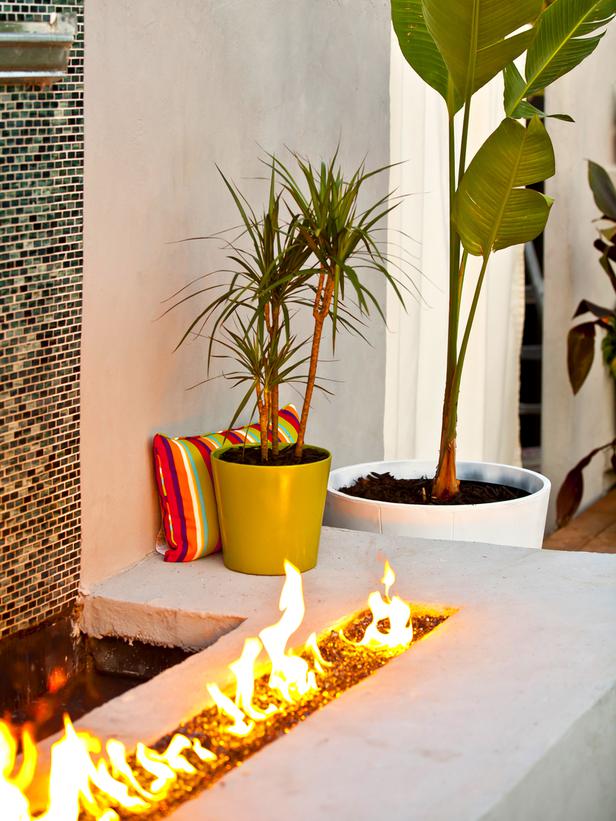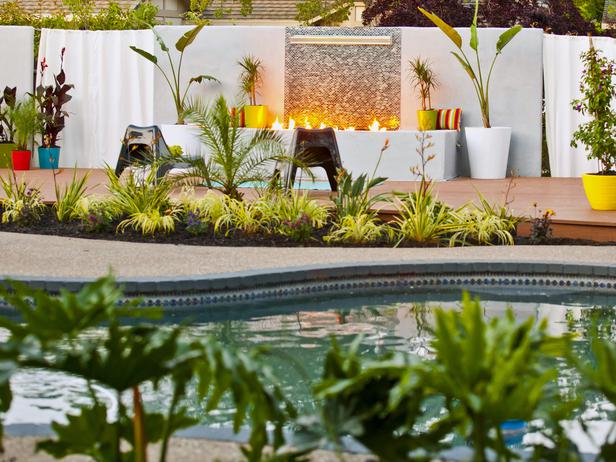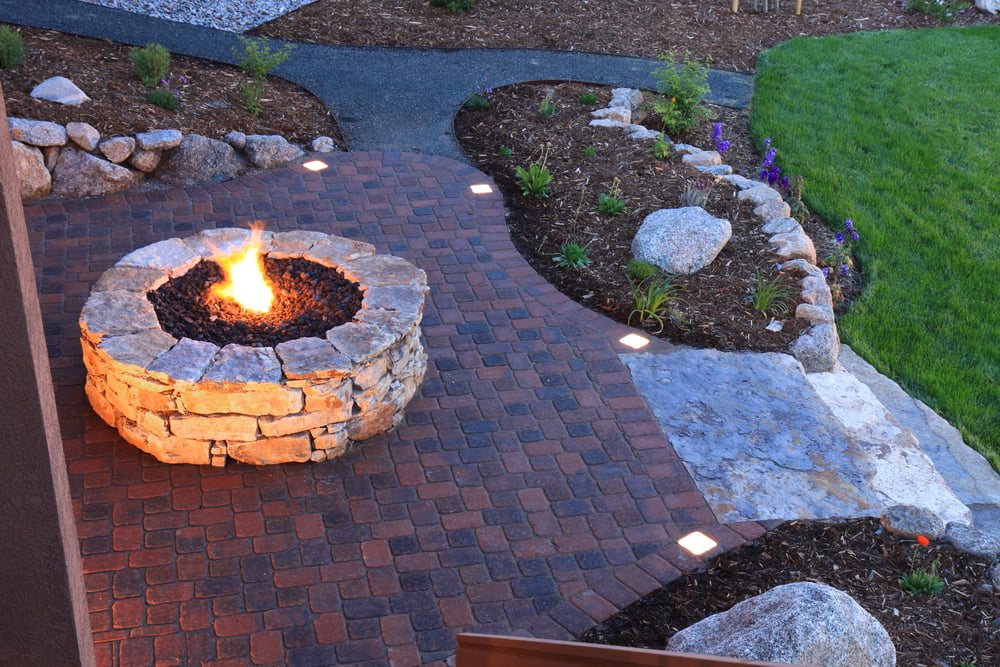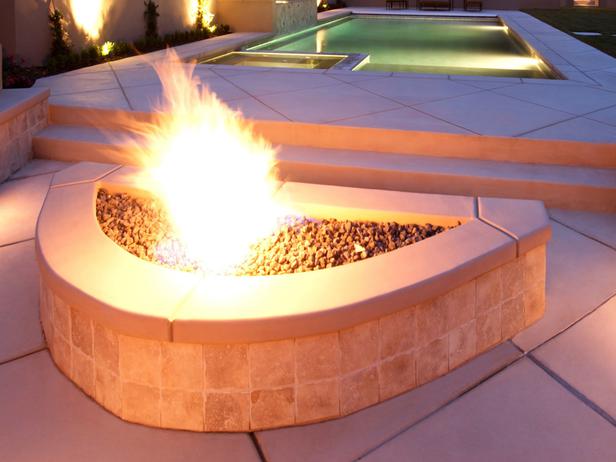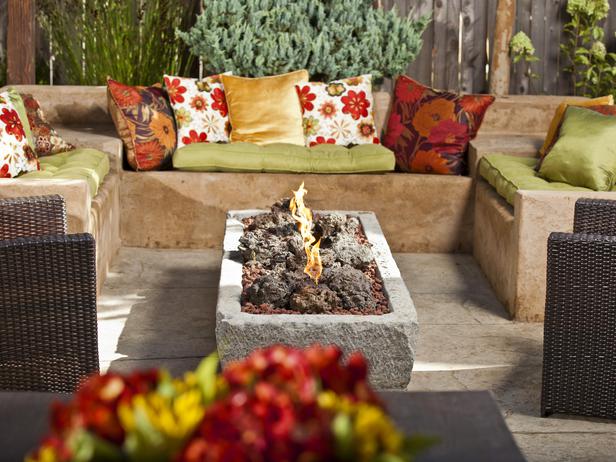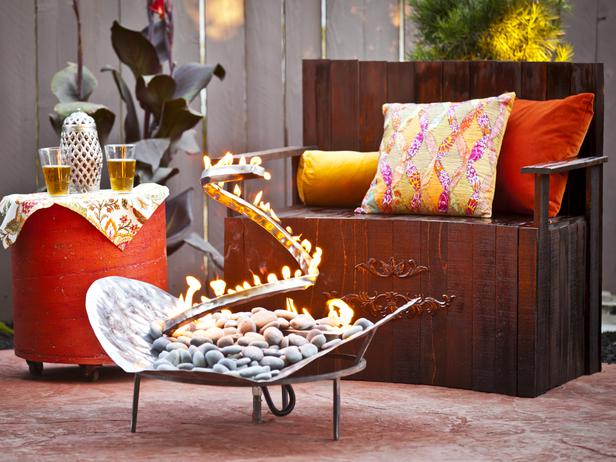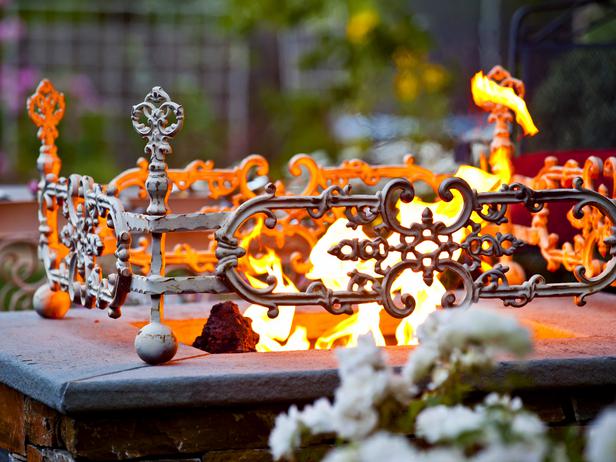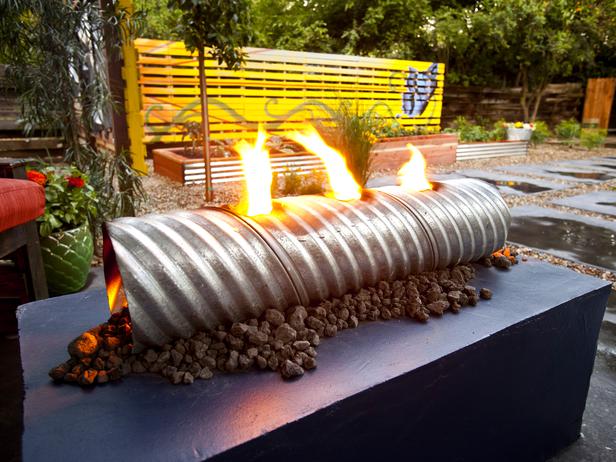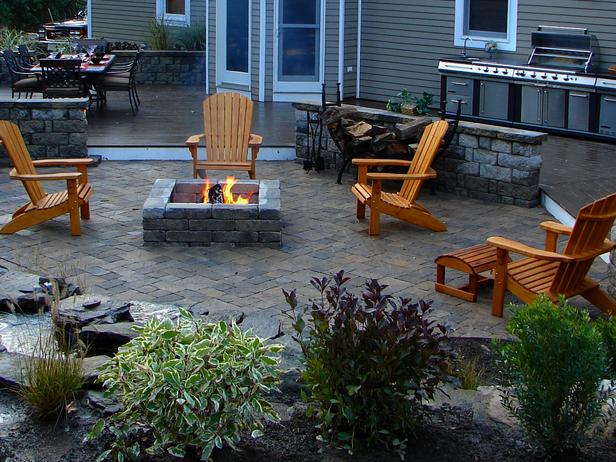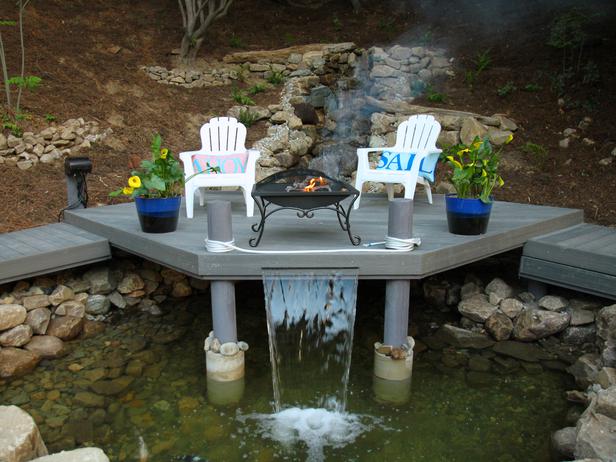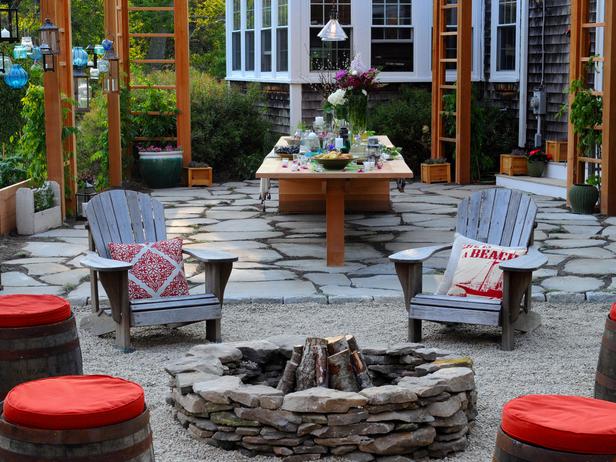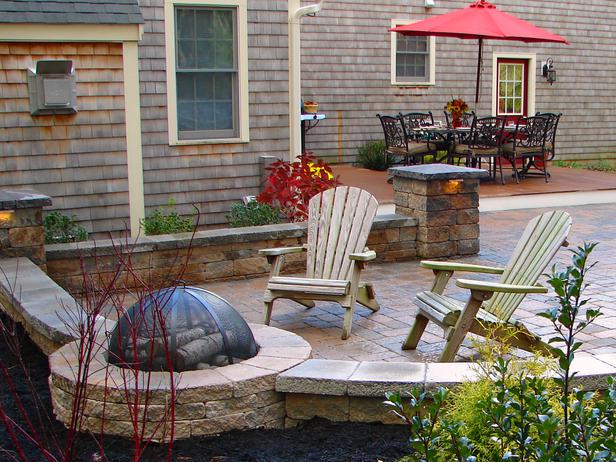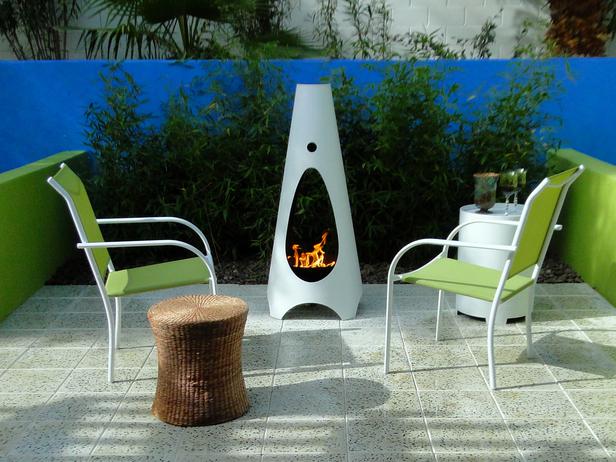 Related Articles