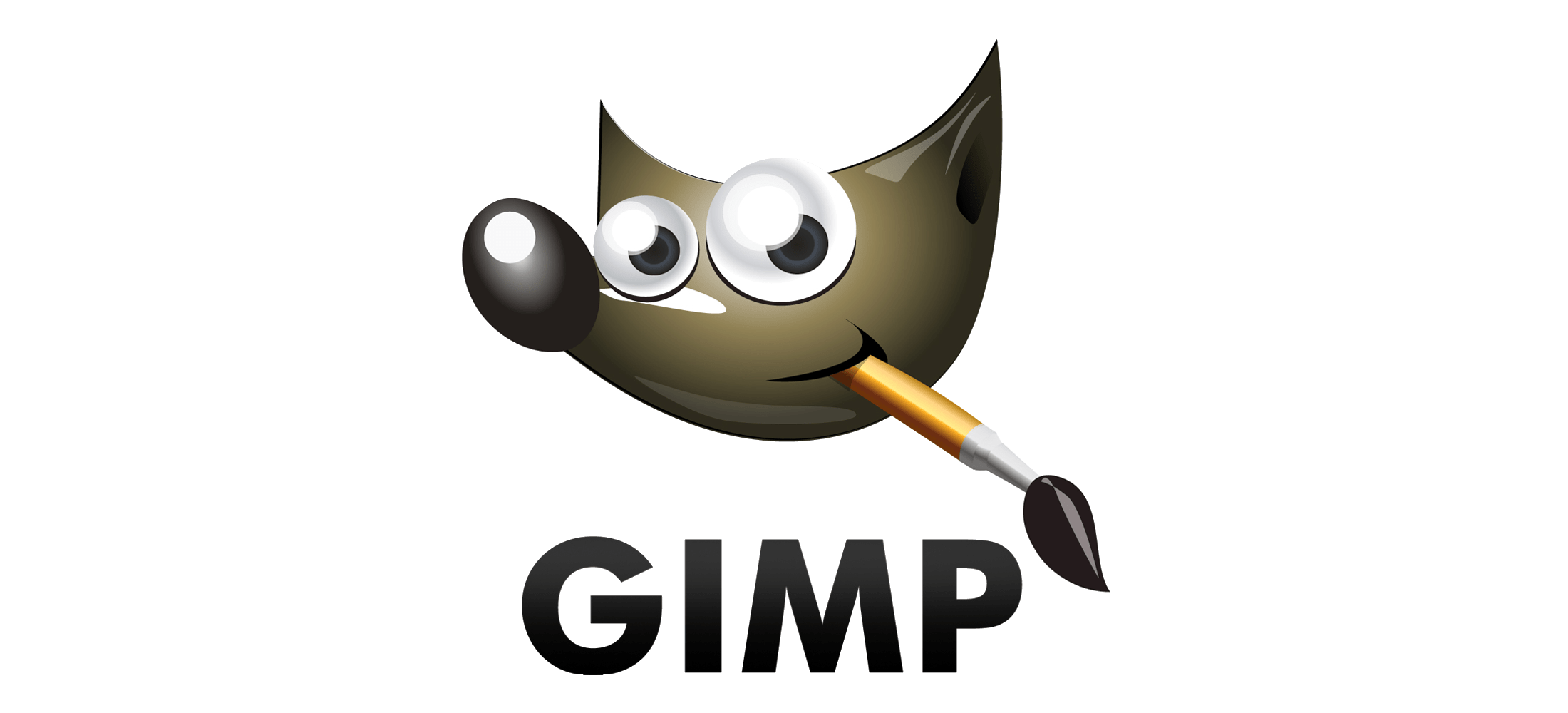 GIMP, the GNU Image Manipulation Program, has quickly emerged as an excellent free alternative to other graphic designing/image manipulation software such as Adobe Photoshop and COREL PHOTO-PAINT!
While many prefer GIMP because it doesn't come with the hefty price tag associated with other similar software, a lot of the others argue that there aren't too many differences in functionalities offered by GIMP and the other software that justify spending hundreds of dollars on them.
If you're someone that has just started working with GIMP and are looking for some basic drawing and painting guides to help you get started, you need to check this article out!
While GIMP and other graphic design programs have a lot of universal features that are shared, it does come with plenty of differences that can be a little difficult to get the hang of initially.
So irrespective of whether you're a pure newbie that's just getting started with digital painting or someone that has a fair bit of experience with other software, you'll find this guide useful!
We have compiled some extremely useful GIMP tutorials that will help beginners to pick up GIMP in no time.
So let's get started!
Best Free Gimp Tutorials on Drawing & Painting
Before we even get into the real drawing and painting tutorials, you'll first need to know how to configure GIMP to work on your tablet properly. Getting your tablet working with GIMP can take a little while, and the process isn't as straightforward as it is with Photoshop.
This is the first thing you need to do before you get started with painting on GIMP. Without proper configuration, you're likely to face a lot of issues that can get extremely annoying.
This video covers pretty much everything you need to know to get GIMP running flawlessly on your tablet. It's very comprehensive, and you're unlikely to face any problems if you follow all the steps as shown in the video.
If you are looking for a new tablet, the best graphic tablets have been reviewed by Architecture Lab here.
This video is recommended for everyone that's just getting started with GIMP. Whether you're a complete newbie to digital painting or someone with prior digital painting experience but new to GIMP, you need to watch this video.
It covers pretty much everything you need to know to get started with GIMP. It is one of the most comprehensive beginner guides I've come across for GIMP, and I highly recommend watching this video before you start your journey with this software.
With over 50+ minutes of content, this video gives a pretty detailed explanation of GIMP's interface, how to use the different tools, and how GIMP works in general.
This tutorial is only about 4 minutes long, but it explains one of the most crucial aspects when it comes to painting on GIMP – controlling the Pressure Sensitivity.
Configuring the pressure sensitivity of your pen strokes is extremely crucial, and I highly recommend you to give this video a watch before you get started. It explains how you can control the pressure sensitivity of your tablet to the pen strokes.
This tutorial will help you to set up the optimum pressure sensitivity for your tablet. This will go a long way in improving your painting experience on GIMP.
Layering is an essential part of almost all types of digital art, and as a beginner, you must understand the basics of layering.
While the procedure is pretty similar to every other digital painting software out there, there are specific technical differences on GIMP that can be confusing at first. This tutorial covers all the basics of layering on GIMP, not just for painting, but also for other types of digital art such as graphic and character designing.
This tutorial is a more compact alternative to the 50-minute GIMP Introduction listed above. This is for all those of you that would rather learn GIMP through hands-on experience, rather than watching dozens of videos on YouTube.
This short 15-minute tutorial explains just enough about GIMP to get you started and then leaves the rest for you to figure out. It doesn't go into detail about a lot of topics, but it does a pretty good job of explaining the basics such as the different painting techniques, the interface and how to use the various tools.
Overall, a great little Beginner's Guide for those that are just getting started with GIMP.
No matter what you use GIMP for, you're almost certainly going to need to install custom brushes on GIMP. This is because the default set of brushes are not up to the mark!
There are tons of different brush sets available online for GIMP, and you're sure to find a brush set to match all kinds of requirements. This tutorial explains the basics of working with brushes on GIMP. It explains how you can import, test, and play around with the different presets.
The import process is quite similar to how it's done in Photoshop; however, the GUI on GIMP is quite different. So I highly recommend beginners to give this video a watch!
Now that we are done with most of the technicalities and configurations, we're going to get started with tutorials on drawing and painting with GIMP.
This simple painting tutorial is a great starting point for absolute beginners that have no prior experience with digital painting. It is made by a GIMP artist named Mahesh K Bhat and is designed to give a basic idea of how painting on GIMP is done.
It is not a very comprehensive tutorial, but is excellent for getting an idea of GIMP's overall interface and how some basic tools work!
This is yet another short and straightforward drawing tutorial for beginners that are getting started with GIMP. It covers a few of the aspects that aren't included in the previous tutorial, and I highly recommend giving this video a watch before you start off.
GIMP, as well as other Image manipulation software such as Photoshop, are used for more than just digital painting. They have a lot of different tools that you'll probably never use if you're only interested in drawing digitally.
However, there are plenty of highly effective tools within GIMP that can be used to enhance your art significantly. This video explains how you can use a few such tools.
This is one of my favorite tutorials when it comes to the basics of painting on GIMP. It's very elaborate and gives you a ton of information regarding how to use this software efficiently as a beginner.
The 20-minute long video goes in-depth about a lot of techniques that are used frequently in digital painting and is a must-watch for every single beginner out there.
If you can master the tips and techniques demonstrated in this tutorial, you'll almost certainly see massive improvements in the quality of the artworks you produce.
This tutorial is extremely useful for all those of you that are planning on doing a lot of comic sequences, or just sketching in general.
A lot of artists tend to use line work to clean up and giving finishing touches to rough sketches or basic drawings. This tutorial explains the basics of Line Art and how you can master the different techniques using the various tools available in GIMP.
It's a fairly short tutorial video but covers a lot of the basic techniques that are used in Line Art.
This is a more specific tutorial video for those of you that are struggling to draw woman characters or dragons. You can find this tutorial very useful if you're into character designing and other similar forms of digital art.
It's a very well-directed and in-depth tutorial that explains all the essential elements that go into designing woman characters and dragons.
As a beginner, you might find it a little hard to draw your own characters but once you grasp the basic concepts and techniques illustrated in this video, you'll find it significantly easier to draw these characters.
It's a very beginner-friendly tutorial, and I highly recommend this to all new artists getting started with GIMP.
It takes a lot of practice and dedication to learn Manga as a design style in any digital painting platform. As a beginner, it will be tough for you to master this style, so I do not recommend trying it out until you get a firm grasp on the basics of digital painting.
But seeing how so many people are so passionate about painting manga, I decided to include this tutorial for all those of you that are absolutely determined to learn this style.
This tutorial is perfect for newbies that want to start painting Manga from scratch. It demonstrates the different styles and techniques of drawing manga in GIMP in a very beginner-friendly way.
This tutorial is a must-watch for all those of you that are just getting started with digital painting irrespective of what style you wish to adopt. Landscape painting is a massive part of pretty much all styles of painting, and this tutorial will help you get a hold of the basics.
This 30-minute tutorial is one of the most detailed tutorials on landscape painting I found online, covering a wide variety of techniques and styles. It will help you get an idea of how you can use different types of brushes to paint high-quality landscapes.
This is an excellent follow-up tutorial for all those of you that are into sketching and designing comics. The previous Line Art Tutorial covers some of the basics of this technique but does not go into detail about quite a few essential aspects of Inking and Line Art.
I recommend taking a look into this tutorial once you've gone through the previous Line Art tutorial. It covers almost all the fundamental techniques of inking and line art on GIMP and is especially great for those of you that plan on drawing Anime on GIMP.
This one is for all those artists that prefer sketching traditionally on paper and then importing the sketch on a digital platform for further modifications and improvements.
This tutorial will show you how you can use GIMP to clean up your pencil sketch and enhance the quality of the drawing significantly. It's a handy and convenient technique that a lot of artists use to improve their artwork.
The video demonstrates the entire procedure, from importing your sketches to cleaning them up. It might take you anywhere between 30-60 minutes to complete the whole process.
Now that we're done with the basics of sketching and the clean-up process, we focus our attention towards the coloring phase.

This tutorial is perfect for beginners that are new to digital painting and have never used GIMP's color panel. It does an excellent job of explaining the complicated techniques involved in adding color to sketches in GIMP in a very straightforward way.
Beginners might find it a bit difficult to get a grip on the coloring phase, but like all things in life, practice makes perfect!
Here's one more GIMP coloring tutorial for beginners that goes in-depth on the coloring process. If the previous tutorial wasn't enough, this one is sure to fill in the gaps.
This tutorial demonstrates the entire coloring process in a step-by-step manner, covering everything you need to know about coloring on GIMP. Even experienced users might find this tutorial useful as it covers quite a few advanced techniques for coloring on GIMP.
I know you're probably thinking what a tutorial on Speed Painting is doing in an article meant for beginners. Well, the reason why I included this tutorial in here is that by merely observing this tutorial, you'll learn A LOT about painting in GIMP in general!
This tutorial illustrates a lot of unique techniques that you can incorporate in your painting while working with GIMP. It covers a lot of the essential tools and brushes you'll be using in your regular work, apart from demonstrating how you can apply some conventional painting techniques in a much more fast-paced way.
This one is for all the Anime enthusiasts out there that are looking to create their own unique anime character designs and comic strips.
This 13-minute long tutorial goes over all the basics of drawing anime characters on GIMP and is quite beginner-friendly. You'll learn a lot about character drawing in general by watching this video.
The creator has demonstrated the entire process in a very easy-to-grasp manner with clear instructions at every stage of the process. I highly recommend this tutorial for everyone that wants to learn how to paint characters on GIMP.
This is one of the more educational character design videos out there on the internet, and although it is intended to be a speed painting tutorial, it is guaranteed to be of great help for beginners trying to learn character design.
In this tutorial, the artist draws the Daredevil on GIMP, but while doing so, he goes over a lot of the essential techniques required for painting all sorts of characters using GIMP.
Do give it a watch if you're interested in painting characters in GIMP!
Now, this is something every single one of you out there will interested in – how to draw a face using GIMP!
This is one of the most basic things that you'll need to learn to do all kinds of art in GIMP, and this tutorial does a great job of demonstrating the process in a beginner-friendly way.
Portrait Drawing is one of the more complex skills to learn and takes a lot of practice to master. It requires a certain amount of artistic skills to do this sort of painting both digitally or otherwise.
If you're already familiar with the techniques involved in Portrait Painting on a traditional medium, this tutorial will help you emulate it on GIMP in no time. However, if you're entirely new to painting, you'll almost certainly have a tough time.
This tutorial is intended to educate beginners working with GIMP regarding the various tools, methods, and techniques that every artist should know while using this software.
It is designed for those new artists that have zero knowledge about GIMP and covers everything there is to know about the workflow of a digital artist. I can assure you that by the end of this tutorial, you'll have a firm grasp of the basics of working with GIMP's tools.
The tutorial is fairly long, spanning almost 35 minutes, and is entirely narrated by the creator from start to end. A must-watch for beginners!
This one is for the more ambitious folks out there that wish to try out realistic painting on GIMP. Although I do not recommend trying this out unless you have mastered the basics of digital painting, it doesn't really hurt to give it a shot!
This is one of the most basic and easy-to-grasp tutorials on digital painting that I found on the web. The artist has brilliantly displayed the different techniques you'll need to employ to get the realistic effect, apart from demonstrating certain basics of working with GIMP.
Do not expect the final result to look even remotely as good as an oil painting, but it is nonetheless an alternative to the traditional medium that doesn't require a ton of supplies.
This tutorial is made by one of my favorite artists whose videos I regularly watch on YouTube, Tomasz Mroziński. He is one of the most talented artists I've come across online and posts some brilliant tutorials on digital painting regularly.
This is more of a demonstration of his digital painting workflow than an actual tutorial but is nonetheless a very convenient way observing the different techniques used by professional artists in their artworks.
The artist draws a retro-themed engineer character from scratch in GIMP using a combination of basic to highly advanced digital painting techniques. Beginners can learn a lot about painting on GIMP from this short demonstration and then attempt to emulate them in their own artworks.
If you are an absolute beginner, you'll find it hard to follow along initially. However, for those of you with even a tiny bit of digital painting experience, this video demonstrates some invaluable tips and techniques for you to master!
No character design is ever complete without painting hair, unless you're drawing Agent 47 or some other character with a bald head!
Painting hair on any digital platform can be incredibly frustrating with all the different textures and shapes that they tend to come in. This is something that can frustrate even the most experienced artists. So as a beginner, you'd almost certainly have to do a lot of grinding before you get a hold of this.
This tutorial demonstrates some of the most basic techniques that you can use to paint fairly decent looking hair on GIMP. It is almost 20 minutes long and goes pretty in-depth with the various techniques of painting hair on GIMP.
Bob Ross is an infamous painter, whose style one gets to learn and imitate with the help of this video.
Chris Were hosts this tutorial and helps a lot of the beginner GIMP users with getting familiar with the platform by allowing them to copy some of the stylistic aspects of Bob Ross.
Now, Bob Ross is more an artist of the traditional medium, and Chris Were in the tutorial does an amazing job of bringing his artistic trends to the digital platform in a very fun and engaging way.
The tutorial from Projectangelo offers a rather general approach to digital painting for beginners and shows a freeform technique of it using the GIMP platform.
However, this tutorial is not exactly a guide; hence, there is no narrative, and one will have to closely follow what the artist is doing every step of the way.
But following the various steps of the artist is easy, and you can mimic the technique quite effortlessly as well. With the right amount of patience, you can get to learn a lot from this short video.
There is a sort of brilliance and vibrancy to Japanese anime and manga characters that western cartoons can only hope to replicate. So, if you're quite keen on making Japanese themed characters as your next digital art project, then this tutorial is a must-watch.
There are a lot of manga/anime digital painting videos out there, but this tutorial by Getchar is one of the very few that uses the GIMP platform.
In just 14 minutes the artist time lapses the entire process of making the character Nekomi and shows you a very simple way of getting it done fast
Now, this video is going to cater more to the needs of the more adept GIMP users than beginners really.
This speed-tun, time-lapse video waits for no one, and you will have to train your eyes and hand to keep up with its various steps, lest you need to pause and rewind over and over again.
But even though fast-paced, the videos support screen overlay erections, to make the whole learning and mimicking phase a little easier.
Beginners can watch this tutorial to get an idea of what they can with the GIMP platform.
Mareep is indeed one of the most adorable Pokemon out there, across all generations.
And with this tutorial video from Twarda8, you too can digitally represent this cute electric type Pokemon on to GIMP.
The tutorial is a fast speed painting video that spans around 22 minutes and more or less covers all the GIMP painting basics and tool use from scratch.
But Mareep is not the only thing that you can get to create with this painting method. Mimicking the tutorial is a really good practice, which will help you to create any Pokemon you want later on.
Made by the same creator as that of the Mareep tutorial. This video will come in handy once you have gotten a grasp of making Mareep or any other Pokemon all on your own.
The method shown in this one is a lot more complex than the previous and features some classic Pokemons like Charmeleon, Bulbasaur, and Totodile.
The total completion time of the art piece is around 5 hours, and Twarda8 has compressed the entire process into three separate timelapse videos. Techniques shown in them require a high amount of skill and knowledge of the GIMP platform.
Learning how to design a character from scratch on a digital painting platform that you're not all that familiar with is never an easy task.

Hence, Podcreature in this special tutorial goes over some easy steps that you can follow and keep in mind when creating your own characters on GIMP.
This 8-minute long video offers the perfect introduction to the character creation art style and will suit the needs of both amateurs and adept GIMP users.
Podcreature talk about pressure sensitivity in the video along with how to use the various GIMP tools to craft clean lines.
Learning how to make pixel art on a digital platform is integral to any artist's journey in grasping the software completely.
Pixel art is also the base for a lot of video games as well. Many of us have grown up with bootleg Nintendo and Mario games in the '90s and have cherished every single gameplay detail that they were able to provide us.
So, if you're looking to master pixel art, then you are in really good hands with Matej Jan and his tutorial video. He is a master in all things pixel and is also currently developing a game for the Pixel Art Academy, to help newer artists grasp the potential of pixel arts.
This video shows a very easy and effective way of how one can create pixel art from a photograph.
In just 32 minutes, Ben94z will take you through all the entire process one step at a time, and teach you how to make good use of your GIMP resources along the way.
However, not everyone wants to learn how to make pixel art, but these tutorials are incredible when it comes to the amount of practice it can put you through and teach you how to master the various GIMP tools perfectly.
With the Avengers Infinity War and End Game done and dusted, Nebula, one of Thanos' daughter has grown to be a favorite character for a lot of the MCU fan base.
So, if you want to look for some interesting techniques that deal with representing her on GIMP, then the YouTube channel Mat's Struggle With Drawing has got you covered.
The creator has made a narrative video where he goes over, drawing Nebula step by step, which are incredibly easy to follow and mimic. Even if you are new to GIMP, the video will still be able to help you out.
John Brits, in this tutorial video, goes over all the various methods with how he was able to make a very realistic digital painting of a puppy.
But, it's a speed painting tutorial, and you may have to pause and rewind more than once to be able to correctly mimic some of the more complex steps that are shown.
But overall, the methods are quite straightforward and hardly takes much skill to grasp and represent in your own way.
This video will help you practice making animal forms and certain characteristic features like fur and whiskers
If painting a dog doesn't feel all that appealing to you and you're more or less a cat person, then you can always try and start your GIMP experience with drawing a cat.
Now, Twarda8 has made this amazingly simple and easy to follow video where a photo is used rather effectively to digitally represent a cat.
However, the photo is used as a reference, and not something on which the drawing will be traced. This makes the overall painting process quite clear, and instead of mimicking the steps, you can use it as a guide to train your own skills.
This one is not exactly a video tutorial on YouTube but one that has been posted on DeviantArt by the user Nataliebeth.
This was published by her quite a few years ago and has always been a go-to GIMP reference guide for a lot of beginners out there.
If you have an easier time following written guides through means of illustrations and detailed steps, then this tutorial will come incredibly handy. Each of the methods and tool uses shown is targeted to make the new user experiment with the various features present in GIMP.
It's a tutorial worth checking out even if you are very familiar with this platform.
DeviantArt is an incredible platform for all things, digital art, and graphic designing.
It even has a specific page which hosts a variety of illustration tutorials for various digital painting platforms, GIMP included.
They even vary in difficulty and shows steps which are rather easy to keep up with and mimic, making them the perfect go-to website for amateurs and professionals alike.
Each of the tutorials present is absolutely free to browse and will help you create anything you want from scratch. There are a lot of unique practice courses on them as well, and it will help you train your skills on a lot of styles.
Brandon Woelfel is a famous Instagrammer who is known for is photoshop and picture editing skills.
And in this video from Davis Media Design, you will learn how to very easily achieve his signature 'tea and pink look with light streaks,'
The tutorial also deals with some of his other painting and drawing techniques as well and does a great job in showing easy to follow steps to even help the beginner GIMP user learn something about photo editing on the platform.
The video provides a link to a lot of free stock images so that you can keep along with the video and mimic the techniques perfectly.
GIMP is an amazing graphic designing software that can help you make the front-end of a website without having to rely on Photoshop too much.
This tutorial is quite handy when it comes to teaching one how to design a home page, and then giving it to a developer to put it into code and finally creating the website.
But one amazing thing about creating a website with GIMP is that, if perhaps you are working with one who is using photoshop, then you can very conveniently export all your work from GIMP, turn it into a PSD file and launch it through Photoshop.
You lose none of your progress from the original material in GIMP, as even the layers stay intact.
Davies in this tutorial goes on to show how fantastic and easy it is to draw professional-looking flyers on GIMP.
He goes over a variety of new and unique techniques on the platform, which includes tool use as well as correctly using layering mods to enhance compositions and the overall appeal.
He will even teach you how to remove an image from the background and blend in the different layers along with adding text effects to create unique and appealing shapes to make the flyer look as spectacular as possible.
The techniques shown in the video can be perfect for both professional and personal projects.
Yomipanada21 in this video teaches one how to paint with a lot of color variation from the perspective of character design.
If you see a lot of anime and read contemporary manga, you will know that to make a particular character unique; the artist has to give it a lot of specific traits like behavior and color to make it stand out from the rest of the stock characters.
This video tutorial is perfect for those who are looking to learn all the basics of digital painting and are in need of a proper template that they can mimic and follow.
Conclusion
This concludes our list of the best free tutorials for drawing and painting on GIMP. For all the beginners out there, these tutorials should be more than enough to equip you with all the basic skills that you're going to need to get started with digital painting on GIMP.
We hope you have found this guide useful, and we wish you all the best in your future endeavors!
Related Articles
111 Best, Fun and Cool Things to Draw
11 Best Artist Gloves For Drawing Tablets
14 Best Drawing Tablets For Animations & Illustrations Today
5 Best Hand Drawing Reference Photo Sources
16 Best Pixel Art Programs and Software | All OS