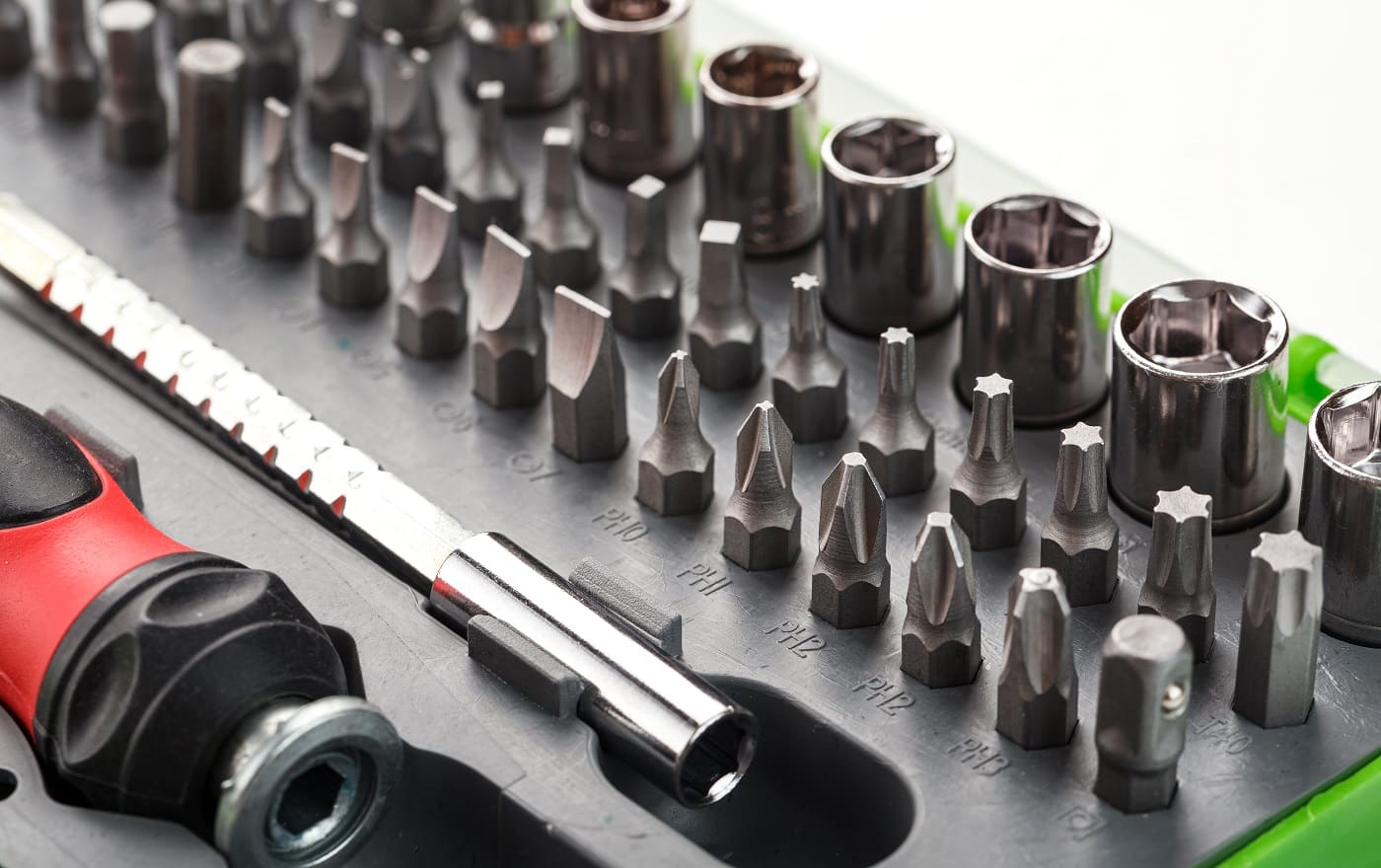 One of the most potent and efficient tools available out there is the magnetic bit holder. 
As the name suggests, unlike conventional bit holders, these magnetic devices form a secure connection with the screw heads. Furthermore, thanks to their incredible versatility, you can use them with power tools and impact drivers, permitting you to handle numerous projects with ease. 
Other noticeable attributes like the holder's ergonomic design and durable construction offer reliability when working for extended periods. But these are just a few of the several reasons why magnetic bit holders are so popular. 
The difficult part is choosing the right unit from the numerous premium-quality options available right now. So, we've narrowed down 11 top-notch products that are making all the right noise. We've also included a buyer's guide to highlight the essential characteristics of this small but powerful tool. 
Without further ado, let's look at our first product review. 
Best Magnetic Bit Holders
IMAGE
PRODUCT
DETAILS

Our Top Pick

Our Top Pick

Makita B-35097

Neodymium magnet 
Two-piece design 
Torsion technology 

VIEW LATEST PRICE →

Bosch Bit Holder

Extended torsion zone 
Computer numerical control technology 
Silver sleeves 

VIEW LATEST PRICE →

DEWALT DW2055

Weighs 1.6 pounds 
Self-retractable guide sleeve 
Metric system included 

VIEW LATEST PRICE →

Crescent CRW25N

Hex head style 
UV resistant 
Crestoloy alloy steel

VIEW LATEST PRICE →

Wera Bit Holder

Quick-release chuck 
¼-inch hex drive insert 
Crestoloy alloy steel

VIEW LATEST PRICE →

Neiko Magnetic Bit Holder

Impact-ready socket adapters 
¼-inch hex shank 
Detent ball 

VIEW LATEST PRICE →

Wiha Magnetic Bit Holder

Metric system included 
Fastener range of 0.25 inches 
Soft finish handle 

VIEW LATEST PRICE →

DEWALT DW2054

¼-inch blade 
Metal construction 
0.25 inches fastener range 

VIEW LATEST PRICE →

Rocaris Bit Holder

¼-inch hex shank 
Metal construction 
10-piece pack 

VIEW LATEST PRICE →

KAIFNT Magnetic Bit Holder

C-ring 
Corrosion-resistant 
Stainless steel sleeves 

VIEW LATEST PRICE →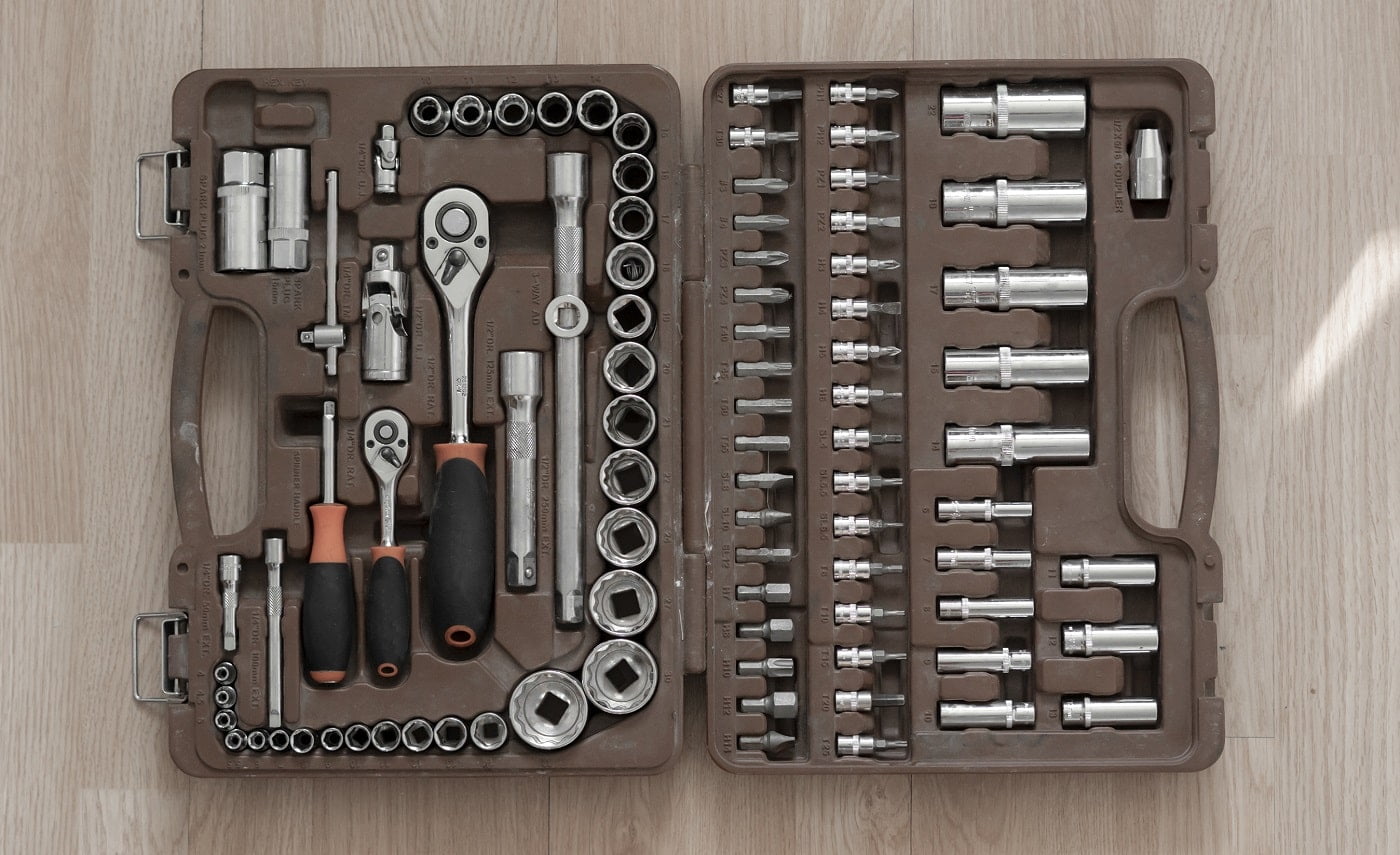 Makita is well-known for frequently raising the standard with its range of terrific products. Not surprisingly, this bit holder from the brand has been generating substantial buzz in the market, leading to positive responses from buyers. So, let's take a closer look at what it offers.
Sale
Why Did We Like It? 
The attention to detail is apparent at the outset, thanks to its choice of material. Compared to standard magnetic bit holders, this model uses neodymium which is two times stronger. So, the dual-piece design proves useful, ensuring powerful performance.
Furthermore, once activated, the torsion technology can withstand extreme load. Meaning, the torsion portion won't break but will absorb the pressure without losing its shape. As a result, there's no need to worry about wear and tear, and users can generate high torque for the desired output. 
And despite its durable design, the force is evenly distributed throughout the bit holder, thereby enhancing its lifespan. 
What components can you use with it? We recommend impact drivers because they complement the high-quality steel construction of the bit set.
What Could've Been Better? 
We found that it's ideal for smaller bits because using longer bits increases the distance between the screw head and magnetic collar. Besides, users have raised concerns regarding the reduced visibility, making it difficult to gauge the depth. Now, you may get better at it over time, but countersinking will remain an issue. 
Pros
Flexible

High-quality steel construction

Durable

2x stronger magnetic force

Optimum output
Cons
Suited for smaller bits

Reduced visibility
Another top-notch brand making all the right noise is Bosch, and its latest magnetic bit holder is a treat for DIY enthusiasts. No wonder people have expressed their admiration for its range of premium-quality functions, making it stand out among other tools. We assure you, it will be worth the investment.
Why Did We Like It? 
The striking aspect of this unit is its longevity; to be more precise, it delivers a 10x longer lifespan than other models. Therefore, we can understand the excitement among buyers given its incredible reliability, meaning it won't break down suddenly while working. 
Compared to the Makita Bit Holder, you'll see that the silver sleeve on this tool offers greater visibility in the toolbox and on the ground. Plus, the laser markings enables users to conveniently identify the various components for a seamless experience. 
The significant upgrade is the use of the "computer numerical control" technology to design the tips. Not only does it guarantee precision, but it also leads to less cam-out compared to other forged tips. Lastly, the extended torsion zone effectively withstands pressure to reduce breakage, delivering the desired results.
What Could've Been Better? 
A slightly unusual problem with this bit holder is that it doesn't hold the bits straight, which is an inconvenience. This isn't something seen with other brands, so we understand if you're hesitant about its purchase. Other than that, we found it challenging to grip the shorter bits. 
Pros
Laser-etched markings

10x longer lifespan

Steel and plastic construction

Heat-treated

Precise output
Cons
Doesn't hold bits straight

Challenging to grip short bits
When it comes to power tools and impact drivers, very few models can match up to DEWALT's range of bit holders. Weighing only 1.6 pounds, this lightweight product features exciting additions making it the go-to model for professionals and first-timers alike. Unsurprisingly, it finds a spot on most wish-lists, highlighting its popularity.
Sale
Why Did We Like It? 
A primary consideration for buyers is safety which makes this model stand out. It comes with a state-of-the-art guide sleeve that self-retracts to keep your fingers safe and prevent injuries. However, more importantly, you can hold the screws with greater stability, delivering precise output for the best results. 
Coming to its flathead, you'll see this bit holder is compatible with size ten screws, making it versatile. Hence, you can adjust according to the task, guaranteeing an excellent return on investment. 
Another interesting addition is that of the metric system, which comes in handy for carrying out accurate measurements. In that regard, its lightweight design gives it an edge over other units, allowing you to work from various angles. 
Plus, coupled with the reduced wobbling and non-slip construction, this is a highly efficient product. Meaning users won't be bothered by unnecessary interruptions and can complete work quickly.
What Could've Been Better? 
First and foremost, the outer sleeve is loose, and it slides over the drill bit, making it difficult to line up the screw. This, in turn, affects the line of sight, which is slightly inconvenient but gets better with practice. Speaking of practice, it takes time to adjust to the slightly longer design, which reduces wobbling. 
Pros
Accurate

Efficient

Reduced wobbling

Safe

Holds up to size ten screws
Cons
Slightly long

Loose outer sleeve
The Crescent Magnetic Bit Holder offers nothing flashy or out-of-the-box, but in a way, this serves users well. This is because it has focused on the basics, delivering incredible sturdiness, thanks to its UV-resistant design and crestoloy alloy steel construction. Additionally, it provides precise output, which is sure to please you.
Why Did We Like It? 
If you're looking for a professional model, it doesn't get better than this Crescent Magnetic Bit Holder. From DIY enthusiasts to electricians, everyone will enjoy its acetate handles which have several benefits, among which durability is the most important factor. It can withstand daily demands and is also resistant to UV rays, preventing discoloration. 
Further adding to the sturdiness is the impact and solvent-resistant construction, ensuring its well-protected from wear and tear. In that regard, we must credit the designers for using crestoloy alloy steel, offering a smooth experience and greater stability. 
Moving on, it weighs a mere 0.27 pounds, delivering better control over the 2.8-inch blades. These blades have a width of 38 inches, making them compatible with most screws for a terrific experience. Also, it's important to mention that the hex head prevents slipping to keep you safe while permitting quick completion of the task at hand.
What Could've Been Better? 
Users struggle to use this model for holding smaller screws, similar to the Bosch Bit Holder. This might be a potential deal-breaker for professional workers, but homeowners could still find it useful. Apart from that, the magnetic force isn't as strong compared to other products. 
Pros
Solvent resistant

Can withstand impact

Blade measures 2.8 inches

Reduced slippage

Durable
Cons
Challenging to hold small screws

Magnetic force needs improvement
Fast, precise, and efficient – these three attributes perfectly sum up what the Wera Bit Holder is all about. At first glance, you might think that it's bulky, but a closer inspection brings to light the ergonomic design offering an improved user experience. Understandably, buyers are queuing up outside stores to add this model to their tool kit.
Why Did We Like It? 
We noticed three different versions of this model, namely the 50mm, 50mm carbide, and 100mm variant. However, irrespective of your choice, this polycarbonate bit holder delivers quick bit changes for impact and power tools. Moreover, you can operate it with one-hand, highlighting its incredible user-friendliness. 
Users will love the quick-release chuck complete with a ¼-inch hex drive insert and power bits. And once you insert the bits, the self-locking mechanism comes into play to hold the components steady and prevent wobbling. Similarly, when using power tools, the free-spinning outer sleeve provides balance for precise output in your tasks. 
Now, on certain models, inserting the bits is challenging, so the designers have included a press-in system to make your task easier. It reduces fatigue, allowing you to work for extended periods for a fantastic user experience. 
Finally, the fastener has a range of 0.25 inches and works well with the external hex drive.
What Could've Been Better? 
One let-down of this unit lags is the poor instructions. First-time users will find it tricky to navigate the instructions and understand how the various components function. Besides, due to the similarity in design and color, we found it challenging to distinguish between the different components, which isn't ideal. 
Pros
Fastener range of 0.25 inches

External hex drive

Free-spinning outer sleeve

Single-handed operation

User-friendly
Cons
Poor instructions

Challenging to distinguish among tools
Wow! We hadn't realized this is the half-way point in the guide. But there's no need to worry as there are many more premium-quality products we're yet to review. Up next is this bit holder from Neiko, which has impressed one and all with its innovative detent ball design.
Why Did We Like It? 
We'll begin by discussing the excellent compatibility of this product, allowing you to use it with impact-ready socket adapters. These adapters prove useful since they work with extension bars, ratchet handles, cordless and corded drivers. 
We loved the fastener, which has a range of 0.25 inches and works well with the ¼-inch hex shank to access hard-to-reach spots. Therefore, users will get a complete performance and accurate results in various situations. 
Now, you'll no longer need to worry about slippage when using high torque drivers, thanks to the detent ball provided on the adapters. It promises a secure fit, ensuring smooth movement to complete work quickly. 
Coming to its durability, we loved the four-part bit design, with each piece made from chrome vanadium steel. Along with that, the designers have included all the relevant components to save buyers the trouble of making additional purchases.
What Could've Been Better? 
We suggest using this tool for light-scale applications and moderate purposes to get the best results. While people can still operate it on heavy-duty projects, it's unlikely they will get optimum output. Plus, despite all the attention to durability, be careful that it doesn't fall too often as it might cause the bits to bend. 
Pros
Secure fit

Highly adaptable

Black phosphate coating finish

Chrome vanadium steel construction

Heat-treated components
Cons
Suitable for moderate use

Susceptible to wear-and-tear
Another terrific unit that has quickly climbed the charts to rank among the best models is this Wiha Magnetic Bit Holder. The most eye-catching detail is its soft handle and ergonomic design, making it highly comfortable for users of all ages. It can handle various tasks, promising excellent value for money.
Sale
Why Did We Like It? 
When you look at this tool up-close, its shape is similar to that of a boxing glove; so, rest assured that it packs a punch. We loved the soft finish of the handle, highlighting its ergonomic design, meaning you can work for extended periods. And it offers better grip when you've to work in tight spots. 
Like the Neiko Magnetic Bit Holder, this tool has a fastener range of 0.25 inches, meaning it's suitable for working on numerous projects. Added to that, the engineers have opted for stainless steel construction, ensuring that it delivers a long-lasting performance without compromising on its magnetic potency. 
Apart from that, it weighs only 1.6 pounds, making this one of the lightest models going around. Thus, maneuverability won't be an issue, and users can experiment from different angles for the best results. 
What Could've Been Better? 
If we've to nitpick, we would say that it isn't ideal for people with large hands. While its small size is advantageous, the flipside is that some people found it difficult to grip the handle. But this shouldn't reflect badly on this product because the performance remains unaffected; however, user-experience takes a hit. 
Pros
Ergonomic design

Weighs 1.6 pounds

Stainless steel construction

Suitable for narrow spaces

Long-lasting performance
Cons
Not ideal for large hands

Small
At the very outset, this new magnetic bit holder from DEWALT grabbed our attention. It's one of the most talked-about units right now, thanks to its metal construction and smooth performance, making it highly efficient. Moreover, it comes in three different sizes, meaning you've several options to choose from.
Why Did We Like It? 
Do you need to rebuild the deck or hang some drywall? In that case, this is the ideal tool to help in your at-home tasks. Users have loved the three sizes, complete with metal construction, ensuring it delivers reliable performance. Hence, it'll last a long time, guaranteeing an excellent return on investment. 
Moreover, the fastener range is 0.25 inches which is the standard value for most bit holders. But significant is the addition of the self-retracting guide, which has several benefits. For starters, this barrel-shaped component offers more visibility to keep you safe at all times. Also, you can drill without touching the screw, highlighting its efficiency. 
We also liked how it eliminates wobbling and slippage, permitting you to get a smooth experience. In that regard, the magnetic force proves useful, delivering more stability to complete work quickly. 
What Could've Been Better? 
At times, the spring clip holding the sleeve to the center shaft malfunctions, causing it to slide down or jam. But it's a minor issue and is quickly resolved by securing the sleeve back in place. The more serious issue occurs if you happen to drop the bits quite hard, causing them to bend. 
Pros
Self-retracting guide sleeve

Barrel-shaped for better grip

Sturdy

Doesn't wobble

Weighs 3.2 ounces
Cons
Issues with the spring

Susceptible to bending
Rocaris has developed a bit holder, having several similarities with other tools available out there; so, why should you buy it? Firstly, it offers reliability and long-lasting performance, seldom observed in other brands. Also, it comes in a ten-piece pack, meaning it's ideal for handling a wide range of tasks.
Sale
Why Did We Like It? 
If you're looking for a versatile bit holder, then you can try this model from Rocaris. It comes with ten pieces, so users can imagine the all-round performance it delivers. Furthermore, each of these ten pieces flaunts a metal construction, making them highly durable while producing consistent output. 
You'll see, it forms the perfect partnership with a ¼-inch hex shank, allowing you to access tight spots. All you need to do is choose the right screw, with the ergonomic design making it convenient to maneuver this unit without any hassle.
What's more, the manufacturers have placed the magnet inside the chrome tube, which serves a dual purpose. Not only does it offer protection, but it also permits you to make full use of its magnetic potential. Lastly, with the 0.25-inch fastener range, users can use it with power tools and impact drivers.
What Could've Been Better? 
There are a couple of issues, making this unit miss out on potential customers. You'll see that the magnet isn't the strongest, so you may not get a tight connection causing the screws to fall off. Also, the sturdy chrome holder comes loose after regular use, for which maintenance serves as prevention but not cure. 
Pros
0.25-inch fastener range

Weighs 0.8 ounces

Versatile

Can reach tight spots

Works with power tools
Cons
Weak magnet

Chrome holder comes loose
One of the noticeable aspects of this KAIFNT Magnetic Bit Holder is the inclusion of C-rings, highlighting its attention to detail. But that's just one of the many outstanding aspects which have made it into a household name. Not surprisingly, users have had only positive things to say, making it stand out in the market.
Why Did We Like It? 
Right away, you'll notice its various extensions, making this bit holder suitable for numerous purposes. We loved the two, four, and six-inch extensions that form a tight fit with different screws, permitting convenient pickup and retention for the desired result. In that regard, the C-ring comes in handy by securely holding onto the 1-inch bits. 
Now, let's focus on the two-piece design, which offers versatility along with sturdiness. These components flaunt a stainless steel construction, ensuring longevity while allowing you to handle various tasks with aplomb. 
Further adding to the durability is its stainless steel sleeve and a chrome vanadium-steel hex shaft that can withstand heavy load. Therefore, it solves the Neiko Magnetic Bit Holder's issues by guaranteeing less wear-and-tear to deliver impressive results. 
Also, we must mention its shiny finish, which not only looks good but comes with corrosion-resistant technology for enduring both indoor and outdoor elements.
What Could've Been Better? 
Although it's highly versatile, users have reported that it was challenging to get the correct dialing depth while using drywall. So, it might be slightly inaccurate from time-to-time which proves frustrating. Another point of contention is that using longer extensions may lead to maneuverability issues since the magnetic collar moves away from the screw head. 
Pros
Chrome vanadium steel hex

Shiny surface

Reduced wear-and-tear

Improved strength

Three extensions
Cons
Not suitable for longer extensions

Drywall dialing depth needs improvement
As a DIY enthusiast, you'll need to tackle various situations for which your tool must be versatile. And we're happy to report that this unit has covered most bases, making it highly sought-after among buyers. So, if we've piqued your interest check out the following review to get a better idea of what's on offer.
Sale
Why Did We Like It? 
The Katzco Magnetic Bit holder stands out based on three aspects – versatility, durability, and precision. It comes in different sizes, making it highly compatible for working in different locations that aren't easily accessible by other bit holders. Plus, the magnetic tip locks into place, forming a tight connection with rods and bits. 
Another noteworthy feature is the three-piece design which delivers long-lasting performance. It generates high-torque, making this tool incredibly powerful, ensuring you can quickly complete work. But that doesn't mean it compromises on precision since the high-hardness and non-slip construction provide consistent results. 
Now, the universal ¼-inch hex shank comes in handy for working with power drills, impact drivers, and hand-held drivers. However, irrespective of the tool, you get the desired performance in most situations, highlighting its fantastic versatility. 
Finally, users love how it turns most power tools into a high-speed nut driver for greater efficiency.
What Could've Been Better? 
We found that it occasionally wobbles, which isn't suitable when working on intricate tasks. Understandably, some users might have second thoughts about buying this bit holder. Also, you need to check whether the extension notches are compatible with your power tools because they don't feature a universal design. 
Pros
Universal hex shank

Chrome vanadium steel

Available in three sizes

Sturdy

Produces large torque
Cons
Wobbles

Extension notches aren't universally compatible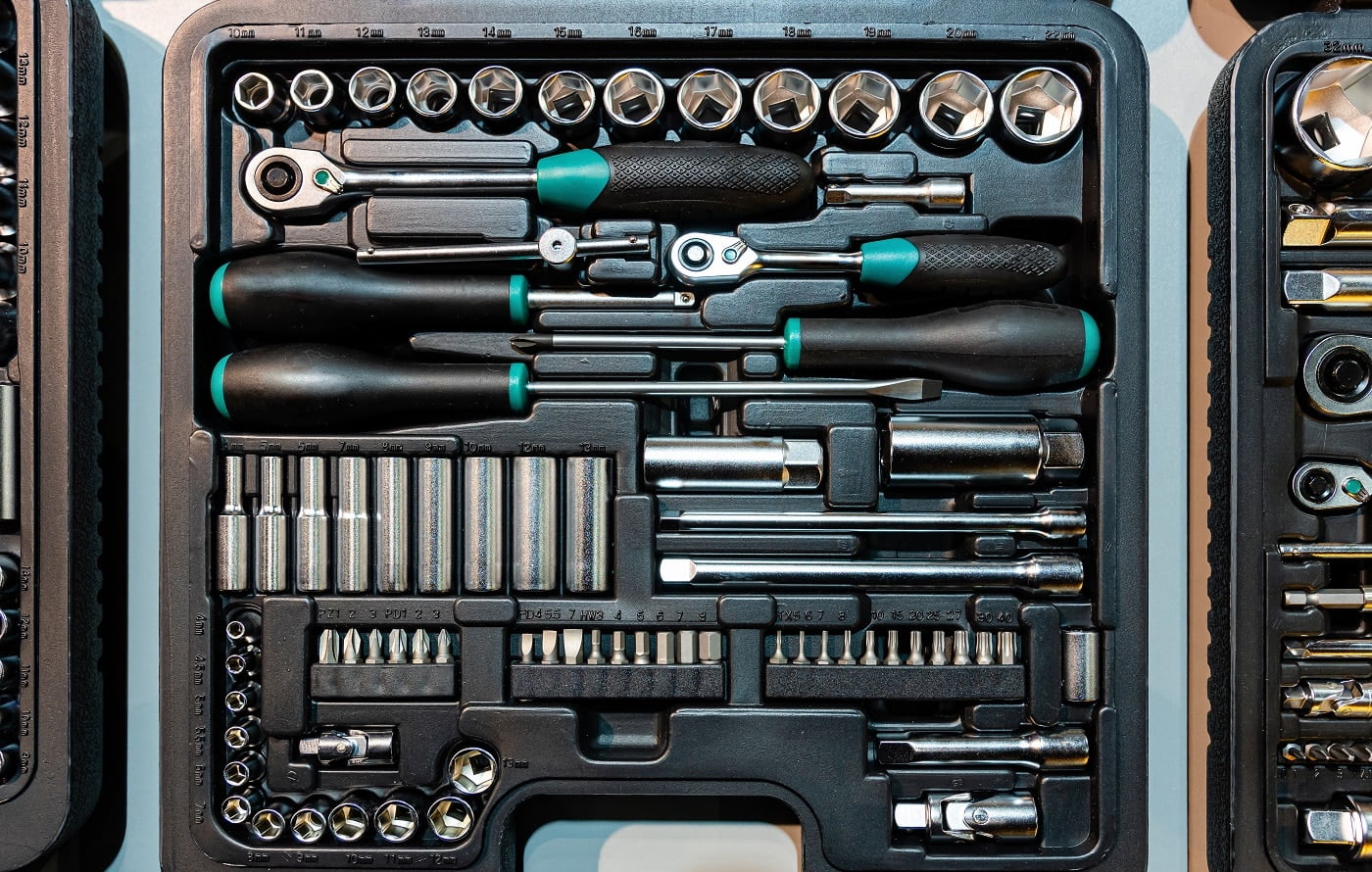 Magnetic Bit Holder Buyer's Guide 
Let's progress to the buyer's guide, where we'll be highlighting the essential aspect of magnetic drill bits. So, it would be best if you made a note of the following points. 
Sturdiness
First and foremost, any drill bit must be sturdy to bear a load and withstand bending. We've seen a couple of units that might break upon falling, so try to ascertain which model has the greatest strength. Apart from that, make sure that the metal design is rust-resistant as well. 
Maneuverability
It's also vital that the drill bit should be maneuverable, especially in tight spots, ensuring you get consistent output. For that, it must feature an ergonomic design and accurate metric system so that users can work from various angles. 
Magnetic Force
Finally, it must have a high magnetic force to attach to the screw head and power tool. This will help you get a secure connection for a smooth experience without worrying about the components falling.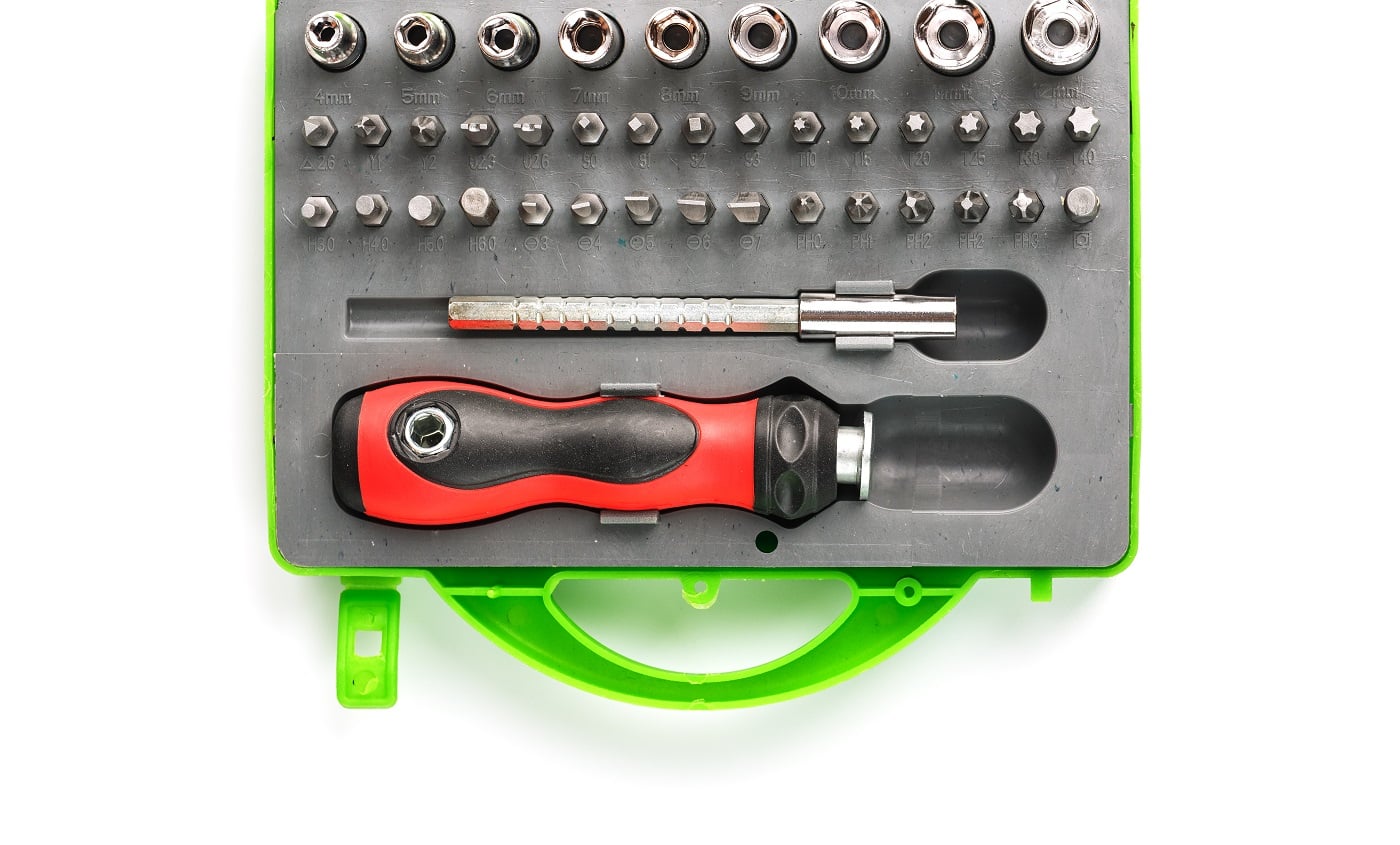 Verdict
Those were our picks of the best magnetic bit holders, and hopefully, you've gathered all the necessary information from our guide. 
You can work in tight spots or handle both heavy-duty and light-scale tasks without any hassle with the right model. And whenever in doubt, cross-reference your notes with the points mentioned in the buyer's guide to make an informed decision. 
Before signing off, we've decided to narrow down our favorite products in different categories for your benefit. Looking back at our list, we feel that the Makita B-35097 Bit Holder is the most compatible and powerful model, thanks to its neodymium-magnet. 
Apart from that, the Bosch Bit Holder is incredibly user-friendly, meaning it's perfect for first-timers and professionals alike. That's all the time we've got, but we'll be back soon with more exciting product reviews. 
Till then, bye, take care! 
Related Articles
11 Best Drill Bits for Hardened Steel
11 Best Drill Bits for Hardened Steel 
13 Best Cordless Oscillating Tools 
13 Best Screwdriver Sets on the Market Today
13 Best Wood Routers for Professionals & Amateurs Alike
Cobalt vs. Titanium Drill Bits [Differences & Winner]