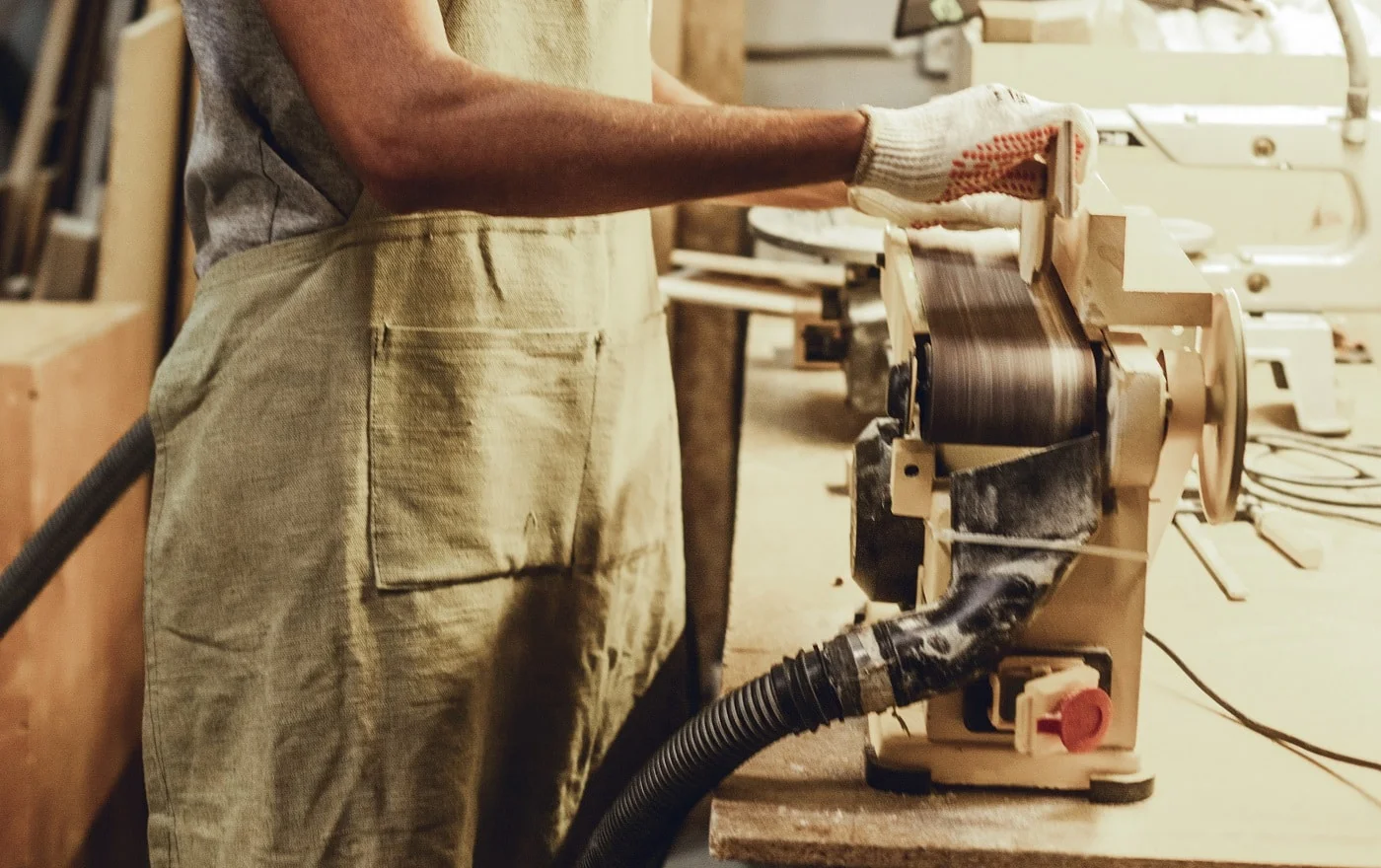 Imagine having to sand down a large piece of wood with just a piece of sandpaper? Yes, we understand how tiring it can get. 
It will take you hours to finish your job. And do you know what can fasten up this process? Yes, you got it right; it's a bench sander. It is a powerful tool specially designed to work on large wooden surfaces efficiently and save time while you are at it.
Everyone's requirements are different, and it is quite a challenge to pick the correct bench sander. If you hit the market, you will be flooded with thousands of options that are bound to lead to confusion. So, to help you out, we have designed this informative guide with the seven best bench sanders available on the market. 
You will get to know about the products in detail and the pros and cons of purchasing them. We have also put a buyer's guide to help you out. 
So, without further delay, let's check them out!
Top Best Bench Sanders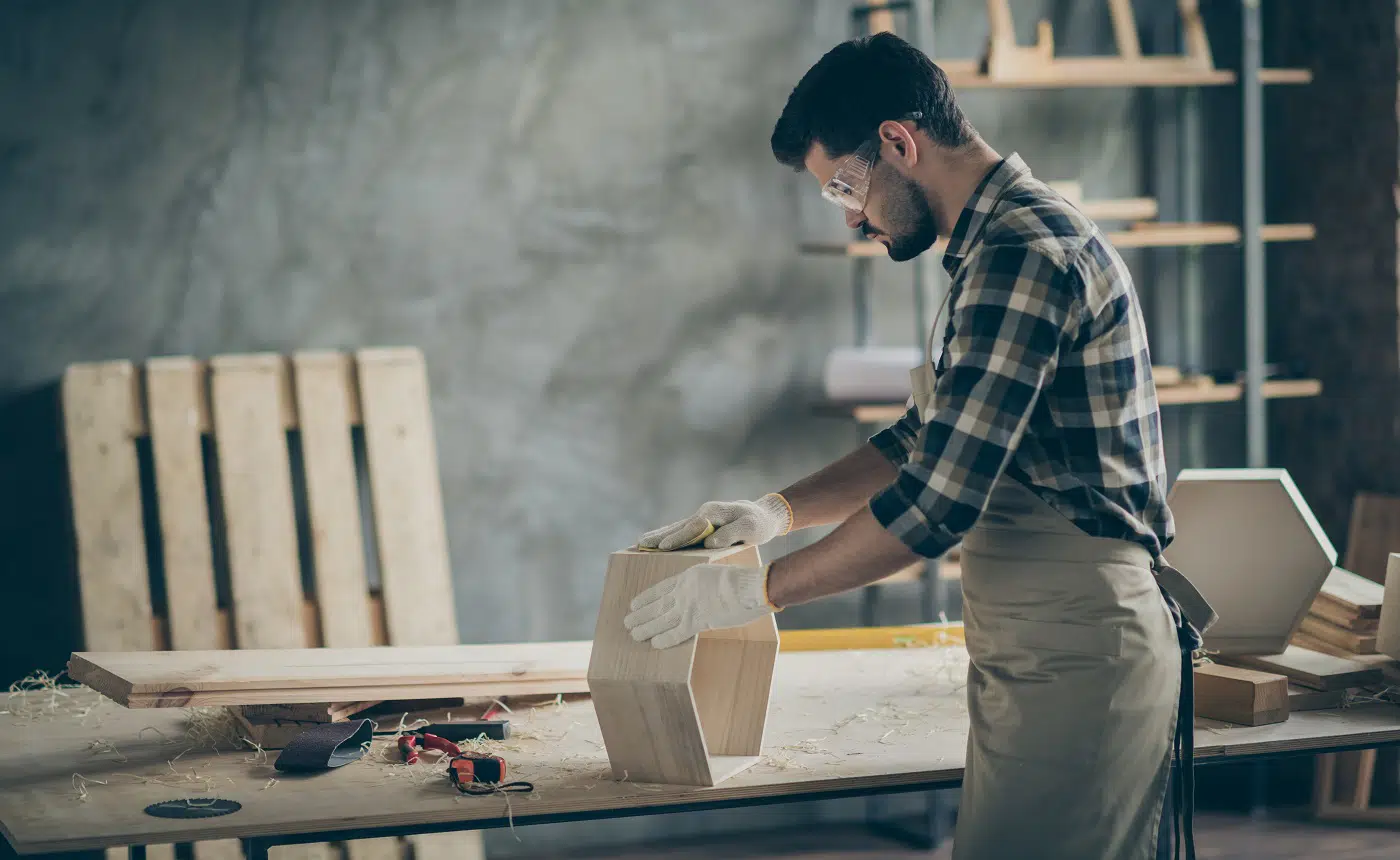 As one of our first entries, we wanted to keep something that both DIY'ers and professionals can enjoy. And when it comes to that, there's nothing better than the WEN 6502T 4.3-Amp 4 x 36 in. Belt. It is designed mainly for light work and can be used conveniently in small garage spaces.
Why Did We Like It?
The key highlight of this device has to be its price. It is not every day that you come across a high-quality bench sander just a little above 100 bucks. It is one of the most reliable and reasonably priced sanding tools to have hit the shelves. 
Moreover, the belt dimensions are pretty suitable for light-duty work, and you can easily use it for smoothening or touching up softwoods like balsa or pine. When you are using this, it will not give you the opportunity to complain about the unwanted vibration that many other devices make. 
This item has a complete cast-iron construction which makes it rock-solid. Weighing about 44 lbs., you can be sure that it will give the grip and tenacity that high-quality sanders are supposed to provide. 
Additionally, it is pretty compact and can fit in your small shed or garage with much ease.
What Could've Been Better?
The only downside to this product is that it is not very versatile. It is not a commercial-grade tool, and it is best that you avoid doing heavy work with this. The power is not reasonably sufficient for handling hardwoods like walnut or maple. We suggest that you don't beat it too hard to avoid it from breaking down.
Pros
Affordable price

High-quality product

No vibration

Compact in size
BUCKTOOL is a popular name in the market, and there is no way you could go wrong with their product, the BD4801 Bench Belt Sander. For decades Bucktool has been manufacturing top-quality tools and accessories, and this item is no exception. It is their exceptional customer service that adds to their brand value.
Sale
Why Did We Like It?
What makes this sander stand out is its versatility. You do not have to restrict yourself to just working on wood when it comes to this machine, as it can be used on metal too. With this, you can smooth and grind almost any metal. The 8-inch wheel is constructed in a way to shape and curves all types of wood and metal to create optimum results. 
On top of that, the direct-drive motor adds to the efficiency and reduces the need for regular maintenance. This feature almost allows you to go maintenance-free on this model, thereby taking away all your worries about it malfunctioning. 
Moreover, the belt is flexible and can operate from 0 to 90 degrees, depending on your need. If your project requires, you can make use of the driven drum to intricately sand-carved wooden pieces. And in case the belt goes wrong, the design is such that replacing it is no big deal. 
What Could've Been Better?
We have no complaints about how well this model performed and the versatility it showed. However, we have to say that it is anything but cheap. In comparison to its contemporaries, it is pretty pricey. But for the performance it delivers, we are not complaining at all!
Pros
Highly versatile

Can be used on both wood and metal

Requires less maintenance

Belt is flexible
If you are a beginner starting with bench sanders, the RIKON Power Tools 50-151 Belt is the best bet. With a small disc and a relatively thin belt, it makes for the best option for DIY enthusiasts. It is not commercial grade for sure, but definitely an economical buy.
Why Did We Like It?
This is one of the ideal machines to work on small-scale craft projects, such as home decorations, jewelry and toy making, and so on. It comes with a ⅓ HP motor which makes it suitable for small hobby projects. 
If you are an occasional hobbyist who loves making toy houses for your kids or gifting wooden jewelry to friends, why spend a lot of money on a bench sander? And for that purpose, this item is the perfect fit. For small projects, why go for a commercial-grade tool when you can get this for a reasonable cost?
Additionally, this item comes with an in-built dust post that is 2 inches in size. This port has enough suction power to make sure that all debris present in the unit is successfully removed.
Lastly, it scores high on ease of use as all knobs and levers are conveniently placed and simple to use. 
What Could've Been Better?
While for the price point, the device does perform brilliantly, we cannot ignore the fact that it does cause a lot of vibration. It is constructed of light materials that produce vibration and make noise when at work. We recommend that you put something heavy on the unit to avoid this. 
Pros
Suitable for light work

Easy to clean

Pocket-friendly

Simple functioning
Cons
Generates vibration when at work
For those looking for a perfect belt and disc combo, the Rockwell RK7866 Belt/Disc Combo Sander is the best bet. The sanding surface is pretty extensive, allowing the user to sand big chunky materials with ease. So, next time you are working with wide broads, there's nothing to worry about.
Sale
Why Did We Like It?
What caught our attention first when testing this item is the table that is attached to this sander. It offers a lot of flexibility as it is entirely adjustable, and that enables you to use it in a vertical or a horizontal manner as per your requirements. Even the table angles are flexible, and you can fix them in the way you desire. 
Moving on to its belt and disc, it's one of the best you get in the market. The belt is placed at the top and is also completely flexible. The device is constructed of cast iron, and the disc table is made of cast aluminum. And this adds to the device's durability, which means it requires very little maintenance to make it last for a long time. 
Moreover, this item gets extra brownie points for its integrated dust collection port. This helps to minimize your post-work clean-up and also prevents you from inhaling harmful dust particles. 
What Could've Been Better?
After using it for a few months, we noticed that the sandbelt is not as durable and sturdy as we thought it would be. After multiple uses, it started coming off from the edges. We suggest that you keep a spare handy in case something similar happens. 
Pros
Adjustable table

Advanced dust collection port

Durable construction

Easy to use
Cons
Sandbelt quality needs improvement
If you are into knife making, we have the perfect recommendation for you. The Bucktool Combo 2″ x 42″ Belt Sander is ideal for this purpose. It has the perfect combination of grit capacity and a grinder that is well-suited to sharpening knives. Its brilliance, however, is not just restricted to this!
Why Did We Like It?
The thing that makes this item stand out among its contemporaries is the grinding wheel that comes with an excellent capacity of a 60-grit surface. It has an additional shield to prevent it from potential damage caused by sparks and debris. 
Furthermore, when it comes to ease of use and efficiency, this unit scores a perfect ten. It comes with a pretty powerful motor of 3.5 amps that generates 3,450 wheel revolutions per minute. 
And coming to the belt speed, it is 4,480 feet per minute. With an easy-tracking knob and adequate belt tension, this is one sander that we immensely enjoyed using. 
Lastly, as we mentioned, it is ideally suited for knife sharpening as the 6-inch grinder disc is specifically installed, keeping this in mind. And the additional brush wheel helps in removing unwanted rust. 
What Could've Been Better?
Honestly, this is not the cheapest item on our list. It is relatively costly, and unless you have a high budget, going for this would not be a good idea. But considering what it delivers, we have to agree that the price is not over the top. 
Pros
High power

Efficient functioning

Easy to use

Helps in removing rust
We have almost reached the end of our list, and next up, we have the JET J-41002 Bench Belt and Disc Sander. This item is designed to deliver the ultimate superior finish that you look for in your furniture. Be it sanding odd-shaped pieces or complex curves of furniture, with this, nothing is impossible.
Why Did We Like It?
This is one of the most durable and heavy-duty models that we came across. It is best suited for the ones who are looking for a sander that would last for years. With a commendable construction and cast iron base, you can rest assured that it isn't playing around. 
Moving on, using this item is as swift as a breeze. The table is flexible and can be adjusted according to your requirements. The same is true for the miter gauge that can be turned and fixed at any angle, but make sure that you restrict yourself to that 45 degrees in either direction. 
Moreover, the belt is exceptionally long, and the motor is highly powerful. With this, you can sand and shape any material that you wish to. The belt does not heat up fast like shorter belts generally do, which helps you to keep working for a long. 
What Could've Been Better?
We were pretty surprised that a product as good as this one did not come with a clear set of instructions. Upon reading the user manual, we could not understand how to install it. We had to look up some tutorial videos on the internet for help. 
Pros
Powerful motor function

Does not heat up fast

Easy to use

Exceptionally durable
Cons
User instruction needs to be more clear
We are concluding our list is the POWERTEC BD1502 Belt Disc Sander for Woodworking. This exclusive 2-in-1 combination bench sander is designed to enlarge your working space specifically. It is best suited to provide you with multi-functional sanding features and woodworking technology.
Sale
Why Did We Like It?
This unit comes equipped with a highly efficient abrasive belt and a disc that is large enough to handle big chunks of wood. This makes it suitable to handle all kinds of sanding and woodworking and helps you easily reach difficult places. The versatility it offers is simply commendable. 
Additionally, it comes equipped with a dust port that efficiently collects dust and debris once you are done with the sanding. All the excesses get accumulated in the port, which you can conveniently collect into a trash bag once you finish working. With this item, cleaning is as easy as a breeze.
On top of that, the durability that this unit offers is remarkable. The sanding table is made of cast aluminum and does not get damaged easily even after regular use. It also provides incredibly good support when working and offers flexibility up to 45 degrees. The cast iron base is what prevents the unit from vibrating or wobbling during use. 
What Could've Been Better?
There's hardly any complaint that we have with how well this item performs. However, we were not impressed with the packaging. When it arrived, we noticed that the edges of the box were tapered and got worried, thinking if the device got damaged during transit. 
Pros
Effective functioning

Provides great support

Highly durable

Easy dust collection
Cons
Packaging needs to be improved
Bench Sander Buyer's Guide
Now that you know about the products, were you able to make a decision? We know it's more complicated than it sounds. You are only halfway in your journey by knowing about the products. And to make the best decision, there are a few other things that you need to take into consideration.  
In this section, we discuss some of those factors. Let's dive right in.
Portability
If you are someone who loves carrying their bench sander around, it is best to go for one that is portable. These variants are significantly lighter than their contemporaries and are mostly made of hard plastic. 
These are primarily hand-held devices and do not require you to use any added tools as everything is put together. The only issue with most portable devices is that they do not offer much versatility, as most of them come with just one sand disc. However, the movement and the speed of the devices are something that you can easily control. 
You can use portable sanders on both horizontal and vertical surfaces, and handling is pretty flexible. This factor gives them an edge over regular stationary machines that you cannot use on wall mountings or the floor. 
Cleaning
People who have worked with bench sanders before can readily attest that the garage becomes a mess with all the dust from sanding. So, it is best to go for a device that comes with an in-built dust-collection port. This will help suck all the debris and the unwanted small dust particles, and then you can easily remove them into a bag. 
If the dust gets collected into the port, it not only eases your cleaning task but also prevents you from inhaling it while at work. In case your device does not come with a dust collection feature, make sure that you purchase one separately and get it installed. 
It will considerably cut down on the time that you otherwise will spend cleaning and also help to take care of your health. 
Construction
What good is a product if it is not durable and malfunctions easily? When buying a sander, make sure you opt for one that is constructed well and does not break easily. Check the belt to see if it is appropriately aligned. Otherwise, the chances are high that it will malfunction. 
Unless the construction is sturdy, you also run a safety hazard. If all the parts are not attached to the machine properly, something might come off when the device is at work. And you might hurt yourself in the process. 
Before buying an option, check it thoroughly to see if it vibrates and wobbles too much. If you are going to use it for a DIY project, a slight vibration is fine. In fact, you should expect a few vibrations from portable machines as they are relatively lighter in weight. And because of that, high-power activity will indeed generate some vibration. 
But you should be careful when it comes to heavy-duty machines. These units are meant for higher load and, therefore, should not wobble or vibrate. If they do, you should immediately chuck that option as you can rest assured that they won't be able to handle the load. 
The bottom line, make sure that you understand your requirements well and check the parameters accordingly.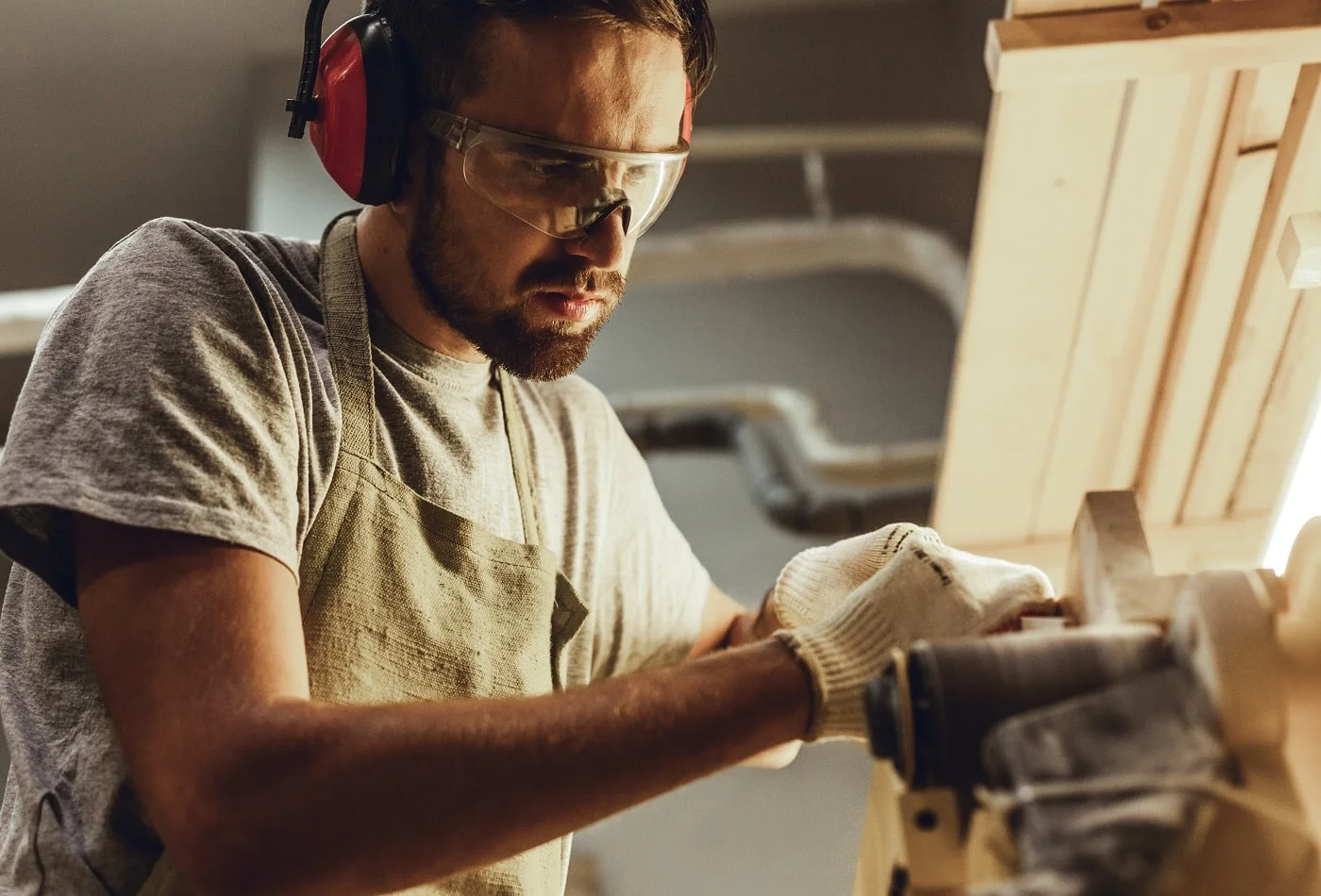 Final Words
That's all we have for you today, folks. 
We definitely enjoyed a lot while testing and compiling all this information for you. And we hope you had a great deal of fun learning about the top 7 bench sanders that are out there. 
But before we say goodbye, we would love to give you a sneak peek into our favorites. The WEN 6502T 4.3-Amp 4 x 36 inches belt takes the award for being our favorite overall. If you are on the lookout for a product that is affordable and versatile, the BD4801 Bench Belt Sander is the best bet. 
And if your prime concern is buying a product that is easy to use, the RIKON Power Tools 50-151 Belt is the ideal choice. Let us know about your favorites in the comments section below. And do not hesitate to write to us if you have any queries. Keep a watch on this space for more exciting reads. 
With that, it's a wrap. Until next time, adios!
Related Articles
13 Best Cordless Oscillating Tools 
Simply the Best Stained Glass Ring Saws Reviewed
49 FREE DIY Router Table Plans For an Epic Home Workshop
10 Best Shop Vacs For Dust Collection 
11 Best Hammer Drills on the Market Today
11 Best Tap And Die Set on the Market Today | Buyer's Guide
13 Best Tile Saws Reviewed | Buyer's Guide
6 Best Chainsaw Brands to Consider 
11 Best Sliding Compound Miter Saws
Different Types of Saws & How to Use Them 
11 Best Budget Bandsaw Reviews
13 Best Random Orbital Sanders 
7 Best Concrete Grinder, Planers, Scarifiers Reviewed
19 Different Types Of Hand Planes & How To Use Them