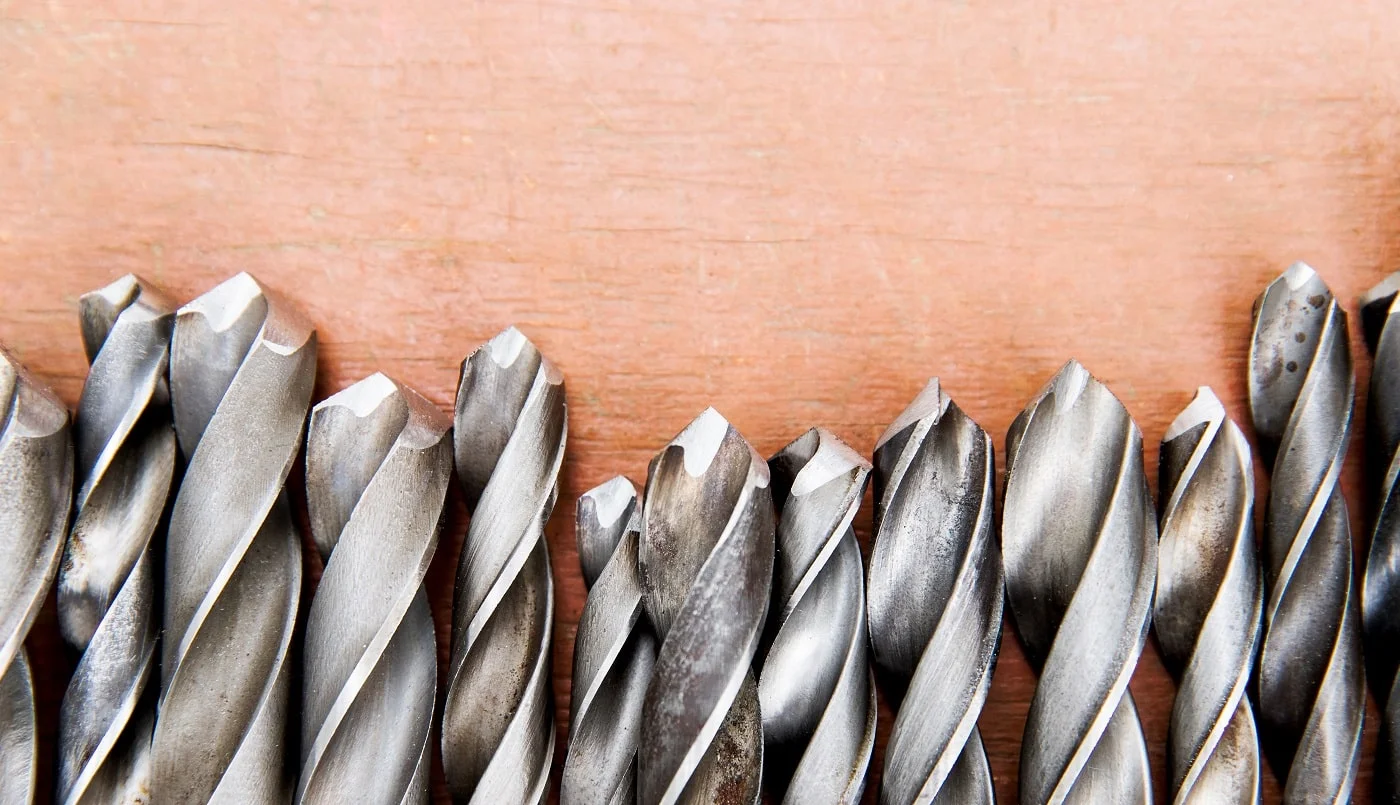 If you haven't ever thought of using tools all by yourself, then now is the time to start. 
It is quite a smart investment to learn how to use tools effectively. You are going to save some bucks too. Owning a drill bit will let you complete many complex tasks without much hassle. But, choosing the best drill bit is quite a challenge. 
With thousands of options available on the market, how do you decide which drill bit will be the best one for you? When it comes to drilling materials, cobalt and titanium types are the best ones that you can consider today. 
Let's take a look at the tussle between these two drill bits and see which one is the best option for you to consider. 
Cobalt vs. Titanium Drill Bits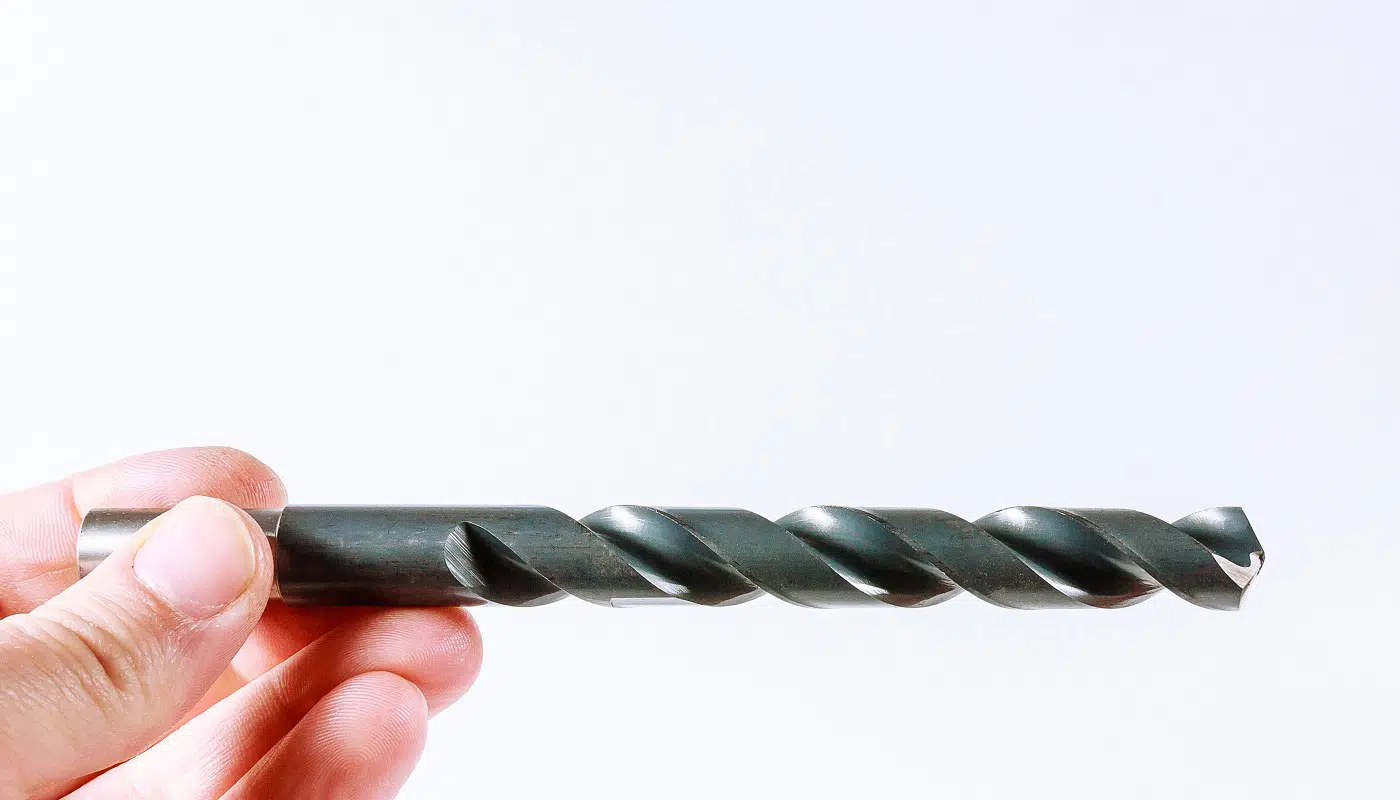 Whether you're renovating a client's house, simply refurbishing your own home, or working on a DIY project, a good drill bit is the need of the hour. 
Drill bits come in a variety of sizes and shapes for use in construction projects and DIY works. For dealing with metals or other such tough materials, you need a good drill bit. A standard drill bit will not perform as efficiently as you will want it to. 
While cobalt drill bits can efficiently cut through abrasive metals, titanium bits are sturdy enough to cut through any metal, including metal sheeting. Cobalt bits are also highly durable and can even withstand hot temperatures. On the other hand, titanium bitscan drill like the wind and are ideal for general drilling purposes. 
Without further ado, let's hop on to the deets of the two. 
If you are on the lookout for drilling hard and abrasive materials, then cobalt ones are the perfect option for you to consider. 
Featuring about 5 – 8% cobalt, this is a highly efficient drill bit. As it's made of steel along with cobalt, it is sturdy enough to last almost a lifetime. Also, its high-speed steel (HSS) is what makes this drill durable. And because of this cobalt bits are resistant to a variety of uses and damages. 
Why Prefer Cobalt Drill Bits?
Cobalt drill bits can easily drill through metals which standard drill bits fail to penetrate. Furthermore, because they are robustly built and are resilient enough, they will not wear down quickly. But, you can also sharpen them from time to time and use them for as long as you want. 
Also unique is its gold color, which lets you spot this tool even amidst the pool of your tools. Drilling requires sturdy bits, and these bits can withstand up to 1,100 degrees Fahrenheit. As such, you do not need to worry as this bit won't shatter or break while working against other metals, thanks to its high resistance to heat. 
These drills are ideal for all kinds of usage, thanks to their versatility. Be it commercial, engineering, home, or any DIY projects, you can easily use these drill bits to complete your task without a hitch.
And because they are highly versatile, you can use them on cast iron, stainless steel, and any other material. You can also use them on soft materials but must be cautious while working, so as to ensure that you don't damage the work material. 
What Are Cobalt Drill Bits Good For?
Cobalt drill bits have a number of advantages that make them stand out from other drill bits. 
Durability
Built from sturdy and robust material, cobalt variants are highly durable. When they become blunt, you can keep using them by repeatedly sharpening the bits. This is a huge benefit in terms of not having to spend a lot of money on a new bit every time it becomes dull.
Versatility
Cobalt drills can be used for a variety of purposes. As such, you may use it for any kind of work that you want. And, drilling through soft materials isn't a problem with this bit; you just have to be a little bit cautious while working upon them
Increased Resistance
These types of bits are highly efficient when it comes to dealing with abrasive materials, and no drill can beat them when it comes to efficiency. Want to drill cast iron or stainless steel? It isn't an issue with this drill bit.
What Are Cobalt Drill Bits Not Good For?
Cobalt bits are excellent for drilling purposes, mainly because of their impeccable performance, but anything excellent has its drawbacks too. The major drawback of this drill bit is that they are a bit pricey. 
Because of its high price, we are sure you won't want to throw this away as soon as it gets blunt. So, to keep them working, you will have to keep sharpening them. To employ this bit to its fullest possibilities, you will have to invest in a correct sharpening tool to ensure it functions efficiently. 
Those with a tight budget might find this unduly expensive. However, this cobalt drill comes with handy features which will be a bang for your buck. 
Made up of steel with a titanium coating, you would find titanium bits in different forms. They are capable of resisting high temperatures, thanks to their strong, heat-resistant Titanium Nitride coating (TiN).
Apart from this, you can even find them in titanium aluminum nitride (TiAN), and titanium carbonitride coating (TiCN). A TiAN coating can effectively double or triple the span of your drill bits, while TiCN is strong and sturdy and performs efficiently in appliances that are subjected to a lot of mechanical stress.
Why Prefer Titanium Drill Bits?
Titanium drill bits can withstand temperatures of up to 1500 degrees Fahrenheit, thanks to their toughened coating, which acts as a protective wall between different metals. Because of their durable coating, they can drill through tough materials efficiently. If you are looking for an extremely robust and long-lasting drill bit, then this is an ideal option for you to consider. 
These bits are highly versatile. They can easily and quickly drill through those toughened surfaces, which are difficult to penetrate with the regular drill bits. The titanium bits are an excellent choice for drilling into toughened woods. 
Apart from this, they are also effective on copper, brass, steel, and aluminum. If you want to drill accurate holes in metal cutting equipment, then these are your go-to drill bits. And all these handy features are coupled with a surprisingly affordable price tag. 
What Are Titanium Bits Good For?
Highly Versatile
If you are on the lookout for a drill bit that would smoothly drill through soft materials, then the titanium drill bit is the ideal option for you. Be it wood or soft metals, with this drill bit, you can easily drill through anything. Further, it is highly efficient and does its job smoothly.
Pretty Economical
If you are looking for a drill bit that is easy on the pocket, then this titanium drill bit is an excellent option. You can buy this without costing a fortune. 
These bits wear away with use over a period of time. But because they are so moderately priced, they are worth a buy. 
Highly Durable
Titanium variants are highly durable, thanks to their abrasion-resistant coating. Their durability surpasses those of the regular bits available on the market. If you are looking for a drill bit that can last almost a lifetime, then considering this drill bit would be the best option for you. 
What Are Titanium Bits Not Good For?
It is without a doubt one of the best drill bits for fulfilling all your DIY needs. However, you must keep in mind that this drill bit cannot be sharpened. And, this isn't suitable for harder materials because the coating tends to wear down faster. 
If you use it to drill cast iron, stainless steel, and other similar materials, then be ready for the coating to wear off earlier than it should. Other than that, this product's handy features make it worthy of investment. 
Cobalt vs. Titanium Drill Bits- How To Choose Between The Two?
Be it DIY, construction, or any other project, drill bits have become a necessity for all those complex drilling work. Both titanium and cobalt variants are strong, sturdy, and durable. But how do you choose between the two?
To answer this question effectively, let's explore the features of the two drill bits to help you understand how to make a better choice.
Uses
Both the cobalt and the titanium bits perform exceptionally well for drilling through materials. However, they are designed to cater to different drilling purposes. 
If your next project involves dealing with hard and abrasive materials, then cobalt ones are excellent. They can drill through such materials effortlessly and efficiently. Be it stainless steel, cast iron, or any such hard materials; you're good to go with cobalt drill bits.
On the contrary, titanium bits are perfect for drilling through soft materials because of their titanium coating. If you are a DIY person and have drilling projects at hand, then this type is excellent for meeting all your drilling needs. Soft metals, wood, plastics, or any such materials – you can complete all the tasks in a breeze with this drill.
Composition
Both the cobalt and the titanium variants are composed of different materials. A combination of steel and cobalt alloy goes into the making of the former kind of drill bits. And the cobalt alloy is what makes them highly efficient.
On the other hand, titanium bits are composed of high-speed steel along with a layer of titanium nitride on the exterior. And this is what makes them strong and resistant to damage. 
Durability
Cobalt bits are robustly built to last long. And, if you take proper care of these bits, they can last for more than 20 years. Also, if you keep sharpening them, you can make them last a few years more. So, if you are a professional in quest of robust and sturdy drill bits, your search ends here.
On the flip side, titanium variants are not as durable as cobalt drill bits, mainly because of their titanium coating. But, it is this titanium coating that makes it resistant to heat and ensures superior performance as compared to other drill bits. It is highly durable than the regular drill bits available on the market. 
Sharpening Of The Bits
The good news is that the cobalt drill bits can be sharpened over time. In case you notice the drill bits getting blunt due to heavy usage, you can sharpen it with a drill bit sharpener. This ensures that the drill will last long. 
However, titanium bits can't be sharpened. But, this does not mean they are lower in quality than cobalt drill bits. The drill bits with Titanium Aluminum Nitride (TiAN) coating extends the life of the drills four or five times as compared to those with regular titanium coating. Thus, they don't need to be sharpened. 
Types
Cobalt drill bits come in 2 variants. Featuring 5% of cobalt alloy, the M35 drill bit is an excellent handheld drill. This will allow you to work efficiently and will also last longer. At the same time, the M42 contains 8% of cobalt and can withstand high temperatures. 
The titanium drill bit comes in 3 varieties. You can go for the one coated with Titanium Nitride (TiN) if you are looking for a drill with resistance to higher temperatures. But, if you want a long-lasting drill, then nothing can surpass the one with Titanium Aluminum Nitride (TiAN). 
However, there's a third variety too that can withstand significant mechanical stress, and that is the one coated with Titanium Carbonitride (TiCN). If you are a professional looking for a drill that can perform impeccably with abrasive materials, then just go for this one. 
Price
Well, the prices of both the drill bits vary, for both of them are designed for different needs. Because of their durability, resistance, and versatility, cobalt drill bits fall slightly on the expensive side. 
On the flip side, the titanium bits come with a friendly price tag. They, too, are durable, can withstand high temperatures, and can last for years.  
So, if you are a professional or a contractor looking for a drill that will last you almost a lifetime, then nothing is better than cobalt. But, if you are just a beginner venturing into the drilling field or a DIYer, then titanium ones are the best for you. They perform drilling jobs impeccably and are also easy on your pocketbook. 
Cobalt vs. Titanium Drill Bits| Similarities
Cobalt and titanium bits both perform their jobs exceptionally well. And, there are a few similarities between the two. So, let us see what similarities these drill bits share with each other. 
They are both mostly made of high-quality steel

They are both highly efficient

They are compatible with heavy-duty tasks

Both get along with hard as well as soft materials
Cobalt vs. Titanium Drill Bit| Differences
Both these drill bit types are excellent for drilling through surfaces, and both are highly resistant to heat. Both also perform their job impeccably. But they both are dissimilar to each other in certain aspects.
Coating
The two drill bits, even though made of steel, consist of different materials. The cobalt drill bit is made up of cobalt alloy mixed with steel, while the titanium drill bit is coated with titanium nitride. 
Resilience
The cobalt variants are robustly built, and therefore they are resilient to high temperatures. Titanium ones are not as resilient as cobalt drill bits, but they too can withstand up to 1,500 degrees Fahrenheit. 
Materials
Cobalt bits are ideal if you want to drill tough materials, such as stainless steel and cast iron. On the other hand, titanium bits perform excellently while drilling through soft materials, such as plastic, wood, soft metals, and so on. 
Some Tips To Make Drill Bits Last Longer
To ensure drill bits last long, you must care for them properly. Here are a few steps that you can follow to ensure the longevity of the drill bits. 
Gently clean the drill bits with a towel once you've finished working with them.

Make sure to use machine oil on the bits before putting them away.

Applying cutting fluid/lubricant will add to efficiency in operation and will also prevent heat generation. 

The speed of drilling is really important. Using the appropriate speed will not only prevent mishaps but also ensure the longevity of the tools. 

Make sure you do not drill too fast, for it will make your tool blunt.
FAQ Cobalt vs. Titanium Drill Bits
Which Drill Bit Would Be Perfect For Drilling Woods? 
High-speed steel bits are ideal for drilling in woods.titanium bits would help you to drill woods smoothly and efficiently. They hold up nicely to everyday woodworking operations. But make sure you use cutting fluid or lubricants for a precise finish and to prevent wood chips from sticking to the tool. 
I Want To Buy A Good Drill Bit But Within My Means. Which One Should I Go For?
If you are looking for a drill bit that can perform exceptionally well without burning a hole in your pocket, then we recommend titanium drill bits. These bits are robust, strong, sturdy and deliver precise results. Moreover, we recommend you go for the one with Titanium Carbonitride coating (TiCN) because it can withstand high pressure. 
Can I Sharpen Titanium Bits Like Cobalt Ones?
No, you cannot sharpen titanium drill bits. If you sharpen them, you run the risk of the coating wearing down. And, once the coating wears down, it will perform just like a regular drill bit. Cobalt ones can be sharpened because they are made of cobalt-based alloys which are resistant to wear. 
Can The Drill Bits Be Used On Masonry?
No, it would be best if you did not use the drill bits on masonry. You risk ruining the drill bits if you do so.
Are Cobalt Drills A Worthy Investment?
Yes, they are. Because they are highly durable, versatile, and can be sharpened when blunt, they are worth every penny. Moreover, they last for almost a lifetime.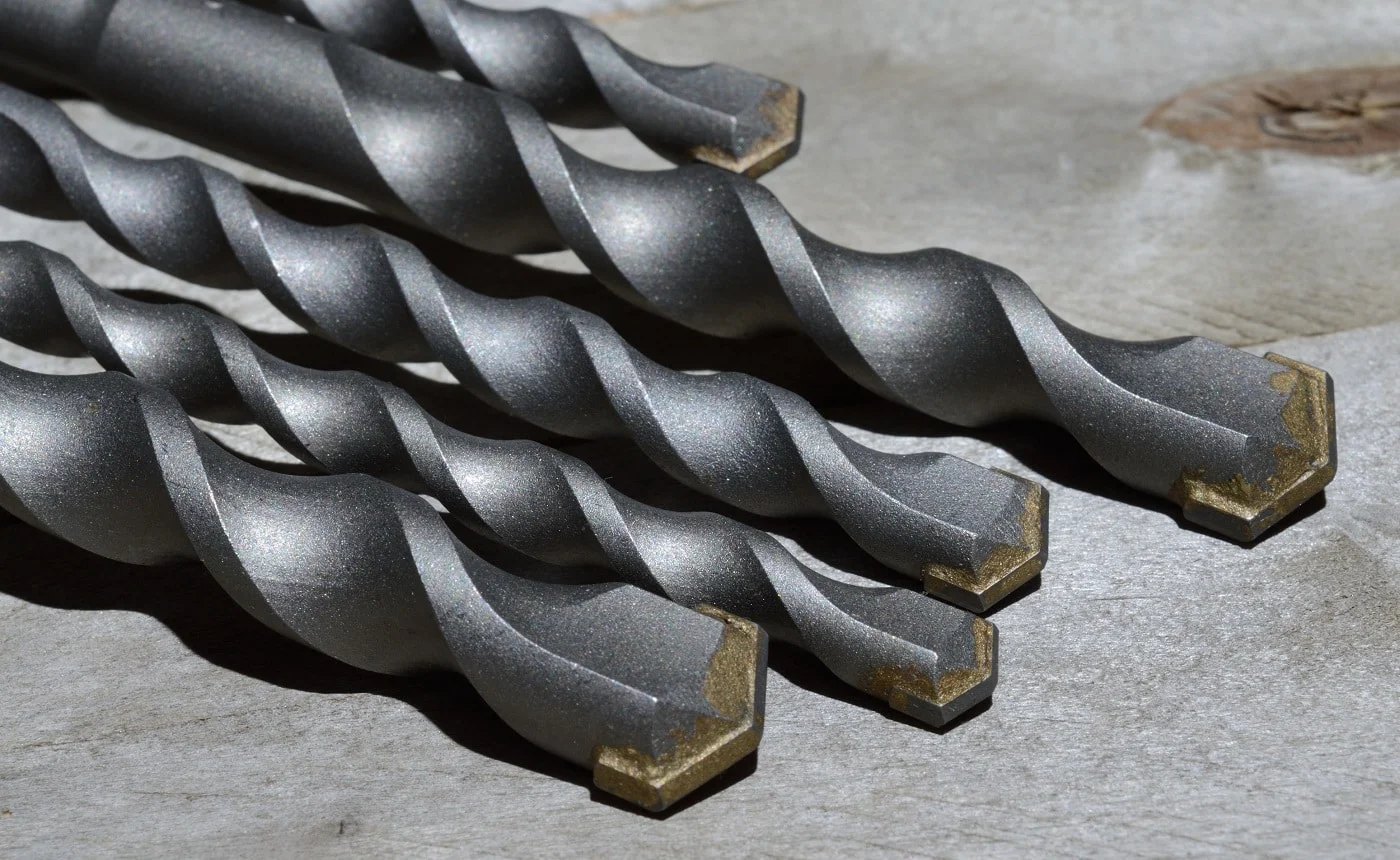 Summing It Up
Both cobalt and titanium bits perform exceptionally well. And so, picking a winner between the two is extremely difficult. Still, the question remains: which one should you get? Ultimately, the answer comes down to your personal preference. 
If you are just a beginner venturing into the field of drilling, then we recommend you go for titanium drill bits. Not only are they durable and resistant to heat, but they are also easy on your pocket. Further, you can easily replace them when they've outlived their utility. 
However, if you are a contractor or if you deal with abrasive materials, we recommend cobalt drill bits for their durability and longevity. Both the drill bits do a commendable job in drilling through various surfaces. Ultimately it all boils down to the user's needs, so the final choice is yours. 
On this note, we come to the end of our discussion. Hopefully, this guide will help you in making the correct choice between the two.  
Until then, Take care!
Related Articles
Makita vs Dewalt Drill [Differences & Winner]
13 Best Cordless Oscillating Tools 
13 Best Screwdriver Sets on the Market Today