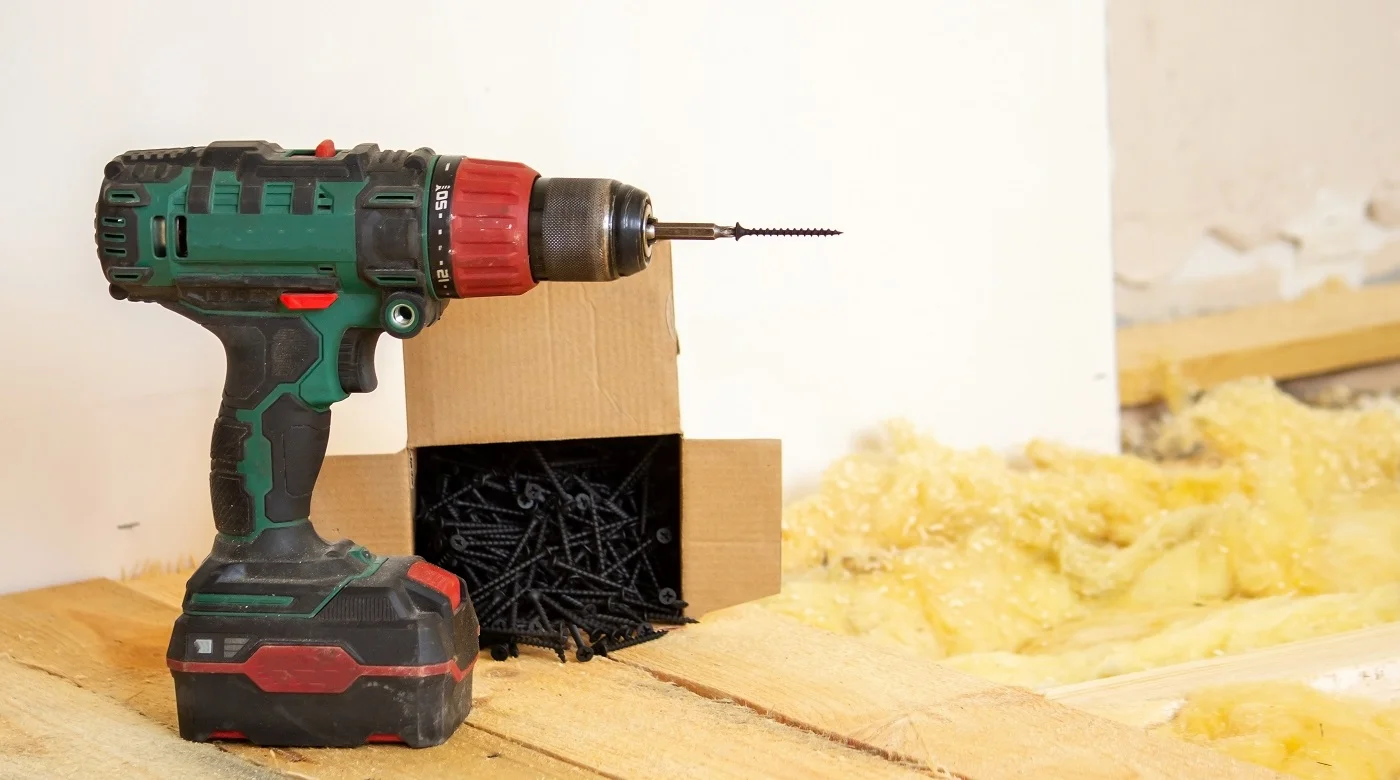 A cordless drill is undoubtedly one of the most important tools in a DIYer's arsenal. As such, it becomes crucial to choose a top-quality model. 
Over the years, cordless drills have become significantly popular because of their versatility and high efficiency. Meaning, most DIYers prefer using them to conventional corded models. However, choosing a suitable unit that is durable and compactly designed is not all that simple. 
There are quite a few essential things to consider, and with the availability of numerous options on the market, the selection process can get a tad complicated. So, to help you in the quest of purchasing a quality cordless drill, we have compared two exceptional models from two best-selling brands on the market: Makita and Dewalt. 
These two brands have established solid goodwill with their wide range of power tools; hence, they are the top choice for DIYers. Without any further ado, let's find out which one is better. 
Makita vs Dewalt Drill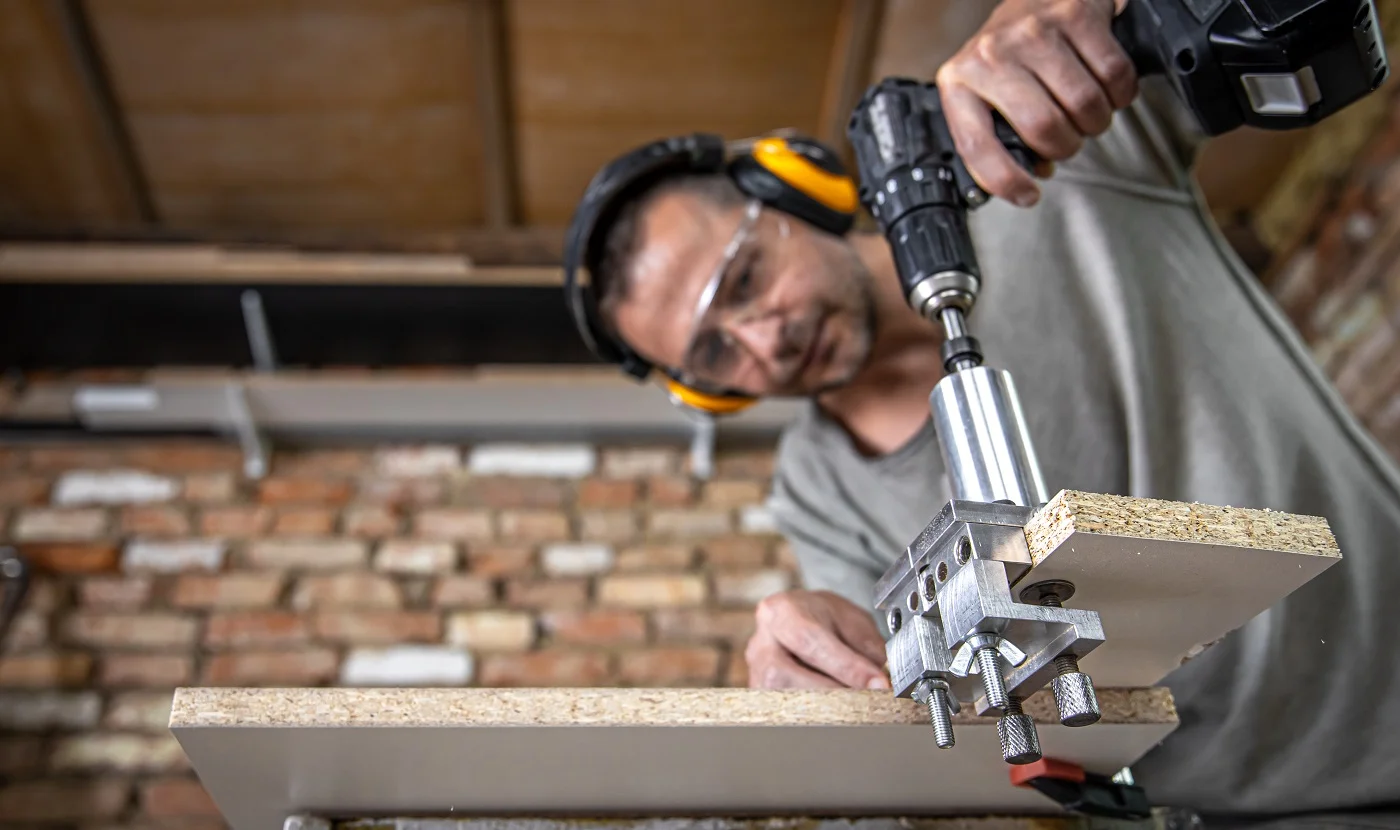 Before diving into the differences, let us take a brief look at the history of both brands so that we can understand how they have attained popularity. 
Brand History
Matika is a very popular Japanese power tool brand that has been operating since 1915. It was founded by Mosaburo Makita in Nagoya City in Japan. 
During that time, it specialized in the manufacture and repair of motors. However, as time passed, it started taking an interest in other areas and designed its first power tool in 1958, a portable electric planer. 
Soon after that, it started producing other power tools such as circular saws, groove cutters, and electric drills. Finally, in 1978, it released its first cordless drill, which was considered one of the best in the early 80s. 
Then, by 1985, it set its foot in the US by opening an assembly and manufacturing plant in Georgia. And as of 2022, Makita has its manufacturing hubs in over 50 countries all across the globe. 
Its high-quality products and top-notch after-sales service have made it one of the leading brands in the power tool industry. This is why to compare the best models we have included a drill from this brand.     
Sale
As far as Dewalt is concerned, it was founded in 1924 in the US by Raymond Dewalt. 
The first product from the brand was a saw called wonder worker, which could be configured in 9 ways. Apart from this, the brand also dealt with the manufacture of jointers and mortisers. 
In 1992, a series of portable power tools were launched by the brand with the aim to target professional woodworkers and residential contractors. And after 2 years, they introduced cordless tools, which included the two most powerful models at that time. 
Naturally, the 5 3/8" cordless saw and the 14.4-volt cordless drill/driver were extremely popular. 
Fast forward to 2000, it bought two companies, the Emglo Compressor Company and the Momentum Laser to further increase production. Unsurprisingly, in 2001, it became one of the best-selling brands of power tools and other accessories. 
Since then, it has embarked on a new journey by introducing its first lithium-ion tools while the brushless motor was added to the lineup later in 2013. 
Different Types of Drills
These are the most common types of drills available on the market. 
Drill Press
A drill press falls under the most powerful category of drills. It is stationary and used to make numerous holes in one go. 
The biggest advantage of using this drill is that it can create accurate holes, making it suitable for several projects. So, you will find that it is mainly used in factories and workshops. 
Hammer Drill
This kind of drill functions quite like a jackhammer. It utilizes punch motions in order to drill through tougher materials, like metal, concrete, or stone, which a conventional drill can't get through. 
Drill Drivers
As far as drill drivers are concerned, they are the most commonly used ones, and they are highly versatile in their operation. Not only can they drill holes, but they also work as a driver to loosen and tighten screws. 
These drills are ideal for being used at homes for a wide range of purposes, including setting up furniture and drilling walls. With drill drivers, you can easily change the screwdrivers and the drill bits as per the requirements of the material you are working on. 
In this section, we will review and compare both models to find out which one performs better and which brand has more credibility. We decided to choose these two models because they are considered highly functional and versatile, and appropriate for renovating homes. 
So, without wasting any more time, let's jump right in!
Accurate, versatile, and equipped with a slew of important features, the Makita XFD061 is an affordable option suitable for nailing DIY projects easily. Boasting a top-grade brushless motor, this model is perfect for those looking for a drill with a flawless power-to-weight ratio. So, let's dig a little deeper. 
Key Features
Speed: 1,550 RPM 

Weighs 3.8 pounds

Extreme protection technology

Built-in LED lights

Metal gears and gear housing

Brushless motor
Why Did We Like It?
According to us, the main highlight of this product is its Extreme Protection Technology. This helps the product resist dust and water when used in tough job site conditions, thereby ensuring its longevity. 
It weighs under 4 pounds and is one of the lightest models on the market; hence, you can use it for extended periods without any hand fatigue. Not to mention its soft rubberized grip handle, which further adds to the comfort and ergonomics of using this unit.
Apart from this, it features a 2-speed transmission, allowing you to use it for a wide variety of applications. Coupled with this is a 530-inch-pound of maximum torque, ensuring that it offers up to 50% more speed and power and work per charge.
As far as the battery is concerned, it is highly efficient and comes with overload protection, which protects the battery from overloading and overheating. It comes with built-in LED lights with afterglow for illuminating the job site when there is no other form of lighting available. Lastly, it is backed by a 3-year warranty. 
What We Didn't Like About It
During our usage period, we found out that the battery takes an hour to charge, which is a little longer than other options in this price range. We were also a bit disappointed that it comes with a bag and not a hard case. Apart from these two issues, the product works perfectly.
Pros
Compactly designed and lightweight

Backed by a 3-year warranty

Highly efficient, yet quiet

Features an affordable price tag

Long-lasting battery life

It comes with a battery level indicator

Dust and water-resistant

Comfortable to hold

It can be used for a wide variety of applications
Cons
Doesn't come with a bag instead of a hard case

Takes an hour to charge
Now, we will be taking a look at the Dewalt DCD777C2. This brand is one of the most popular brands of power tools globally; hence it doesn't need any sort of introduction. As far as this product is considered, it is a true testament to the brand's quality. It features a lightweight and compact design and is suitable for working in tight areas for extended periods. 
Sale
Key Features
Weighs 2.6 pounds

Measures 12.5" x 3.75" x 9.81"

Torque: 500-inch pound

Speed: 1,750 RPM
Why Did We Like It?
We were quite impressed with the various practical features of this product. It sports a brushless motor, for starters, which means you can expect it to offer a longer run time than those with conventional motors. It weighs under 3 pounds and is lightweight, so you can use this model for working in tight corners for extended periods hassle-free. 
What's more, it features an ergonomic grip handle, which is comfortable to hold and offers optimal tool control and ideal balance. Hence, you can use it for longer hours at a stretch without experiencing any hand fatigue. Like the Matika XFD061, this one, too, comes with built-in LED lights, which come in handy while working in lower light conditions.
As far as the power is concerned, it is equipped with a robust motor that can deliver up to 340 watts out. This ensures that it can easily complete a wide range of applications without breaking a sweat. Finally, it comes at an affordable price, which ensures that it delivers excellent value for money. 
What We Didn't Like About It
While testing this product, we noticed that it drains the battery comparatively quicker than the Makita model. Also, it doesn't feature a battery-level indicator, which is again disappointing. But, other than that, we were mostly satisfied with its results.
Pros
Backed by a 3-year warranty

Lightweight

Sports an ergonomic construction

It comes with an affordable price tag

Supports fast charging

Powered by a robust motor
Cons
Doesn't come with a battery level indicator

Consumes battery quickly
How To Choose A Cordless Drill?
While purchasing a power drill, you need to keep a few important factors in mind so that you can choose the right model. In this section, we will be taking a look at these features in detail. 
Speed
Speed, measured in RPM, is one of the most important factors that you should consider while buying a cordless drill. Less speed is required for drilling holes into softer surfaces and for driving screws, whereas high speed is required for drilling holes into tougher surfaces.
If you are a professional woodworker, you would want to choose a model that features a 2-speed switch and a trigger with changeable speed control. This would allow you to tweak the speed from 0 RPM to the full range as per your needs. 
Power
As far as the power is concerned, it is measured in torque. It is nothing but the force that makes the drill rotate. Hence, the higher the torque, the faster the rotation. On that note, we recommend going with a higher torque setting if you have tougher materials for drilling through, like bricks. 
On the other hand, if you have delicate materials to drill through, choosing a lower torque setting would be more appropriate. It would minimize the amount of damage done on the surface.   
Battery
Another crucial aspect that should be kept in consideration is the battery of the drill. In this day and age, most cordless drills feature nickel-metal-hydride batteries, also known as NiMH batteries. They are small in size but last longer than the traditional Nicad batteries. 
NiMH batteries are also known for being less hazardous at the time of disposal than the Nicad variant, as they don't feature the highly toxic cadmium. Both Makita and Dewalt drills come with NiMH batteries, and they have set the trend for other manufacturers to adopt this technology as well. 
Handles
When buying a drill, you should always go with a model that comes with a ruggedly built and easy-to-hold T-handle. Before the invention of cordless drills, most drills would have pistol grips, which were not that comfortable to use. 
A T-handle, on the other hand, provides optimal balance and prevents hand slippage from the drill. Plus, they are popular for reaching tight corners, as your hand is in the center, thereby not creating an obstruction. 
However, when it comes to driving large screws and heavy-duty drilling, a pistol grip would be more appropriate, as it allows you to apply more pressure.    
Tips To Drill Safely
Without a doubt, cordless drills help accomplish projects smoothly and efficiently, but if you are not careful enough and don't take the required safety measures, accidents can happen. Here, we shall be looking at a few essential tips that you can follow to drill safely. 
Wear Eye Protection And Safety Clothing
You must always wear eye protection and safety clothing while drilling. Ensure that you are not wearing heavy jewelry or baggy clothes, as they could come in contact with the drill when you lean over, thereby leading to accidents. And don't forget to wear safety glasses or goggles to ensure that your eye is protected from flying debris. 
Ear Protection Is A Must
If you are a professional woodworker who has to drill daily, then you should probably wear ear protection. An electric drill works at 90 dB, which is sufficient for causing hearing damage. When it comes to cordless drills, wearing ear protection is not mandatory as they are generally very quiet. 
Wear Masks
Don't forget to wear masks, as they are crucial for protecting your lungs. While drilling, you are exposed to high amounts of crystalline silica, which ends up causing respiratory diseases like silicosis. Wearing a dust mask prevents your mouth and nose from getting in contact with the dust, thereby minimizing the chances of catching respiratory diseases.
Having said that, if you work for prolonged periods, then we would suggest using a respirator, as it would provide the ultimate protection against various dust-related diseases.  
Select The Correct Drill Bit
In order to drill safely, you must be well acquainted with the process of drill operation. Using a bit that is made of the wrong material can seriously damage the surface you are drilling. If you are drilling a wooden surface, a general-purpose bit would be appropriate. 
Similarly, if you are drilling materials made of concrete, brick, or stone, then using a masonry bit would be the way to go. For drilling surfaces like glass, porcelain, or glazed tiles, you would have to choose a diamond or carbide-tipped drill. 
Therefore, you should have in-depth knowledge of the various types of drill bits available on the market and the materials they drill.   
Pilot Holes
Making pilot holes are essential for getting better results. It prevents the drill bit from slipping off the surfaces and thereby minimizes the chances of damage to the surface. 
Apply Steady Pressure
While drilling, you must ensure that the drill is stable and then push it slowly into the surface. However, if you need to apply excessive pressure, that means you have chosen the wrong bit for drilling the hole.  
Prevent Overheating
Drilling causes a certain amount of heat due to friction, but you must ensure that it must not get your drill overheated. To avoid overheating your drill, start with a lower speed and then gradually increase it. While drilling harder materials, ensure that you use low speed and keep pausing from time to time to allow it to cool down.
Tips For Maintaining Cordless Drills
Here are a few cordless drills maintenance tips that you can follow to ensure that it lasts for a very long time.  
Consider Using Sharp Bits
Try using sharp bits whenever possible, as it drills through the surface of the material easier and faster. Plus, it doesn't put much strain on the drill as well. 
Store Your Drill In A Dry Place
You must ensure that your drill doesn't come in contact with water, as it can easily rust the motor and the chucks. So, you should always keep your drills in a cool and dry place, like a shelf, where it is safe from moisture. 
Clean Your Drill After Using It For Prolonged Periods
Make a habit of cleaning your drill from time to time in order to avoid clogging. 
Let It Cool Down
When you are drilling holes through tougher surfaces, make sure that you take small breaks in between to avoid overheating the drill.  
Never Keep It On The Ground
You should refrain from keeping your drill on the ground while working on a site project; otherwise, grass, sand, or dirt may enter it, thereby damaging the internal parts. Plus, we strongly recommend reading the instruction manual that comes along with the drill, as it will help you gain clear insights on the maintenance of your product.  
Makita vs Dewalt Drill
Does the DCD777C2 from Dewalt come with driver inserts or drill bits?

No, they don't. Driver insert and drill bits for this model are sold separately; hence we suggest buying a separate screwdriving set and drill bit sets for meeting your requirements.

Does the battery of Makita XFD061 drain when not used for prolonged periods?

No, the batteries don't drain when not used for prolonged periods, as they are made of lithium-ion. These types of batteries are popular for holding charge longer than older cell technologies. According to some users, they were able to use the drill right away after storing it for months.

Can the Makita XFD061 be used with other Makita used?

Yes, it can be used with other 18 V Makita batteries.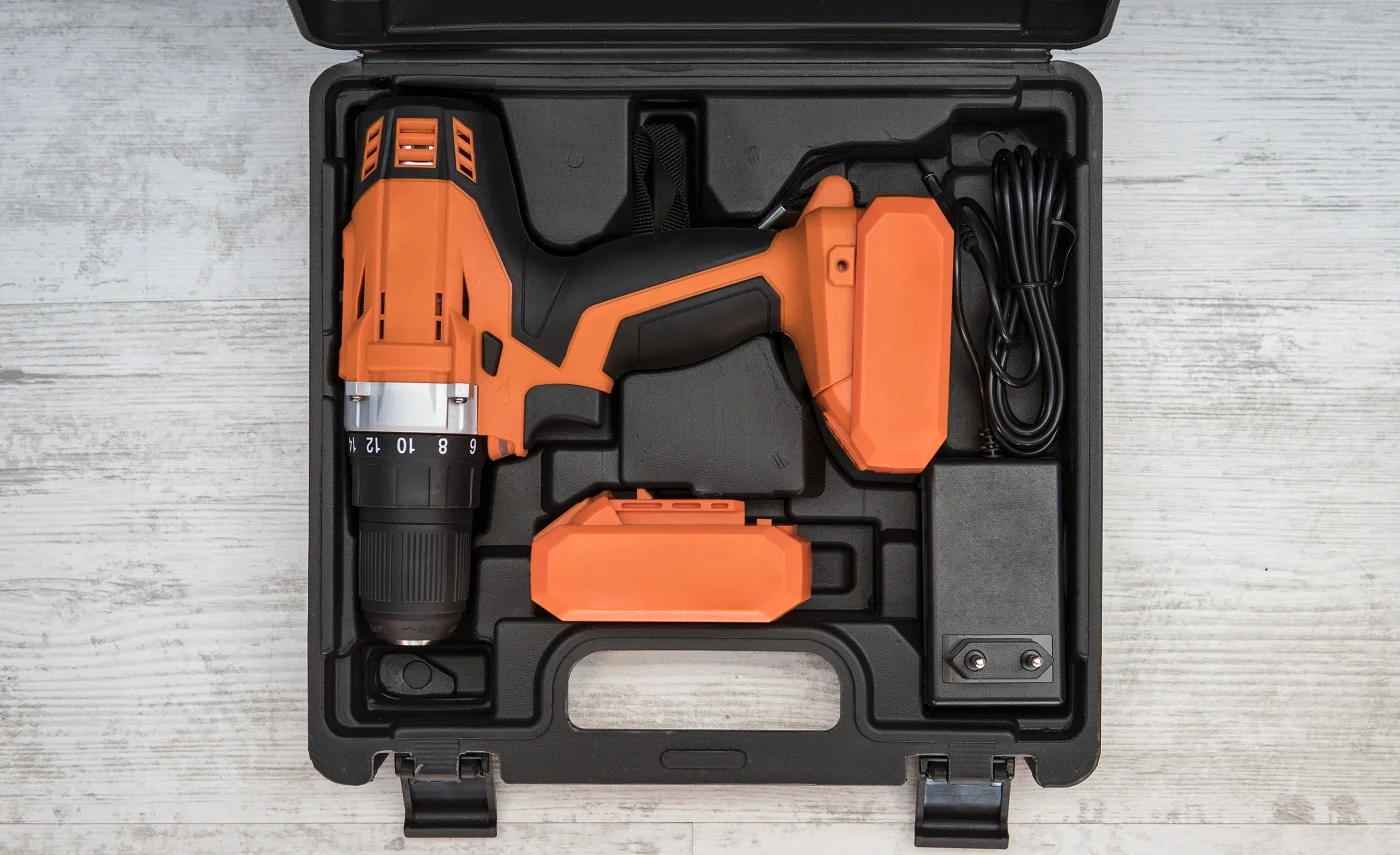 Verdict: Makita vs Dewalt Drill – The Winner
With that, we have come to the end of our informative guide. Both the Dewalt DCD777C2 and the Makita XFD131 are exceptional cordless drill drivers, especially because of their high performance, ease of use, and affordable price range. 
Either one would be an ideal choice for those who want to renovate their homes. However, after reviewing and comparing both the models in detail, we have decided to go with the Dewalt DCD777C2. It is more compactly sized and lightweight than the Makita, without compromising on performance. 
Furthermore, the DCD777C2 features two batteries, which means you don't have to wait too long for it to charge. Considering all these facts, we have named Dewalt DCD777C2 the winner, even though it was a very close call. 
So, that's all for now. Hope to see you soon. 
Related Articles
Cobalt vs. Titanium Drill Bits