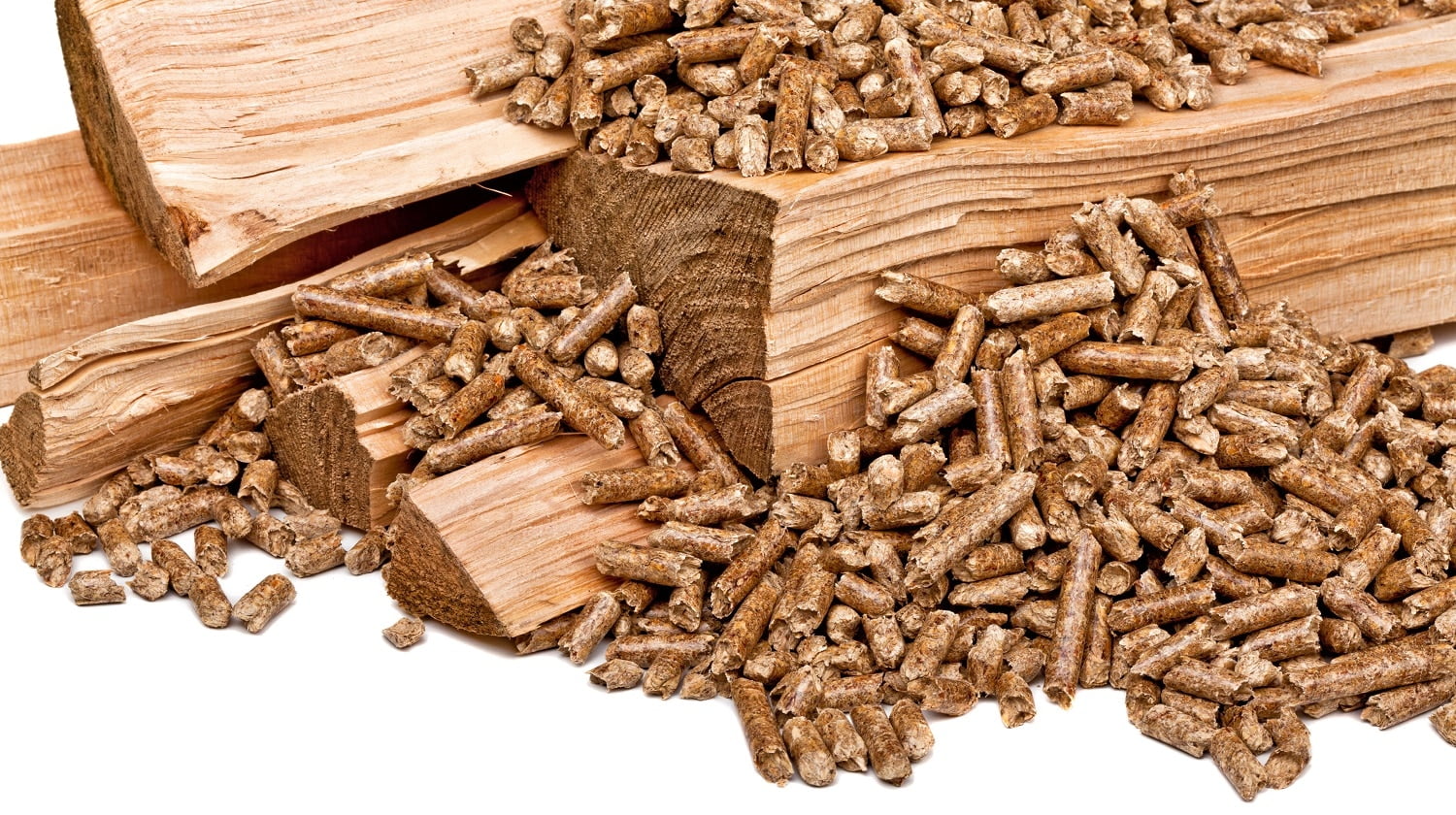 Winters can be a lot of fun, but only if you are geared up for them! We know how uncomfortable cold winters can be without a proper heating system in the house.
Having said that, we have a very budget-friendly solution for you. Pellet stoves offer incredible heating and will allow you to toggle between various heat settings and timer controls. You can set these to start at a specific time automatically. Return to a cozy warmed-up space every day with a pellet stove at home.
But when we set out to purchase one, we found multiple choices in the market and choosing one was rather challenging.
To save you from this challenging quest, a comprehensive and unbiased list of 5 best pellet stoves has been curated. We have also included a buyer's guide to help you choose the right one for your needs.
So, without further ado, let's get down to business!
Top Pellet Stoves
IMAGE
PRODUCT
DETAILS

Our Top Pick

Our Top Pick

Comfortbilt Pellet Stove HP22

Heats up to 2,800 square feet
Heat capacity of 50,000 BTU

VIEW LATEST PRICE →

Castle Pellet Stoves 12327 Serenity

Equipped with a smart controller
1,500 square feet heating capacity

VIEW LATEST PRICE →

US Stove 5660 Bay Front Pellet Stove

6 heat settings
Heat coverage of 2,200 square feet
120 CFM blower with automatic circulation

VIEW LATEST PRICE →

US Stove 5040 Pellet Stove

Total burn time of 40 hours
4 heat settings
Can heat an area of 1,800 square feet

VIEW LATEST PRICE →

Comfortbilt HP22i Pellet Stove

Heat capacity of 42,000 BTU
Programmable heat settings

VIEW LATEST PRICE →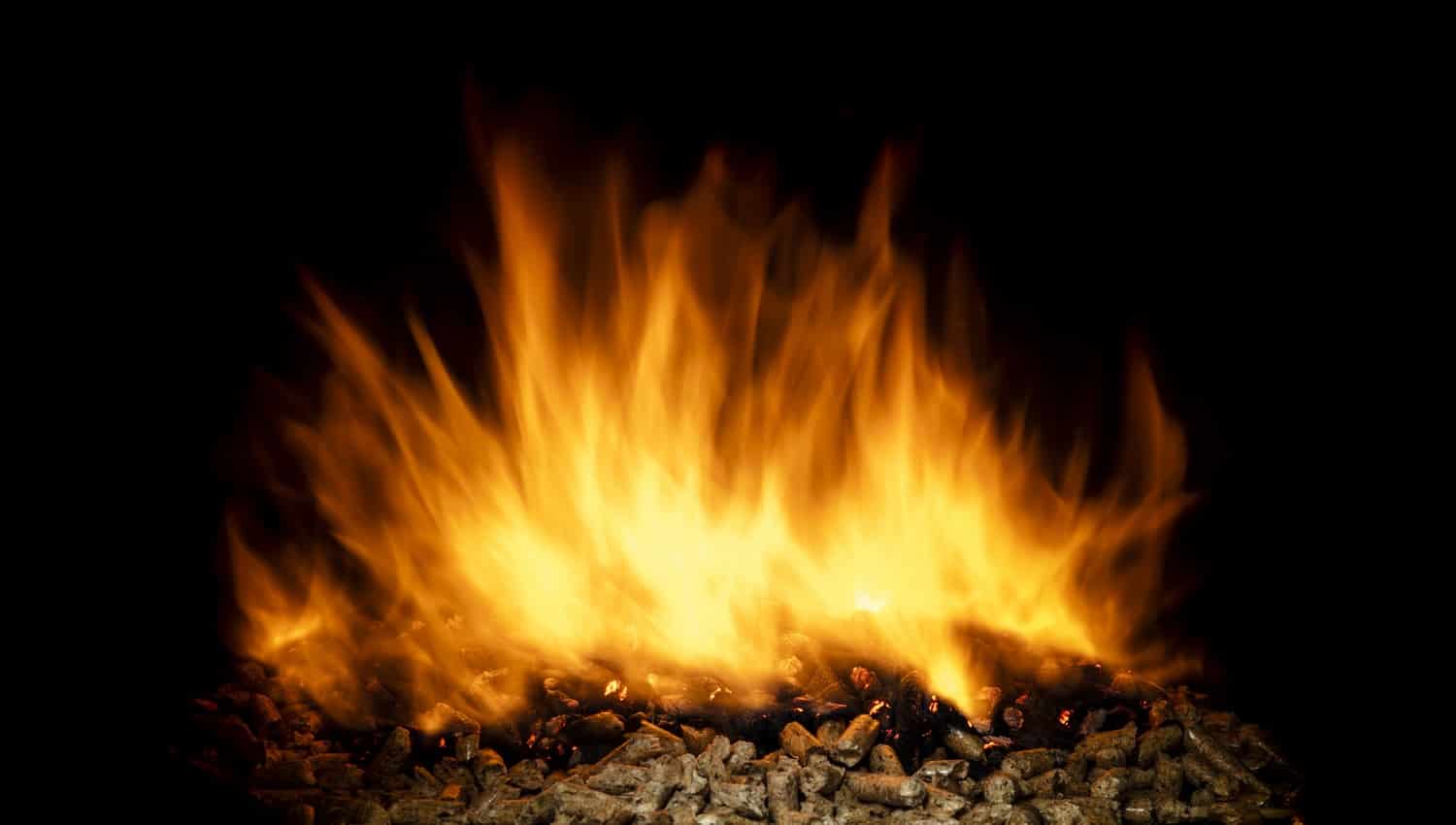 If you are looking for a product with commendable heat capacity, the Comfortbilt Pellet Stove HP22 will fit the bill. It has proven to be an excellent choice for instant warmth. Equipped with an auto-ignition system and a large viewing window, you can keep a watch on the pellets at all times.
Why Did We Like It?
To begin with, this product has a heat capacity of 50,000 BTU with a powerful blower installed. It heats up quickly, and the room is warmed up in no time. We bought this just before winter to enjoy the cozy atmosphere that it creates.
Furthermore, we found that the ash pan can be removed separately. This was very helpful as it made it easier to clean once the pan was full. We would suggest purchasing an ash vacuum that will clean up the ash immediately and leave the pan clean without any additional effort.
While most stoves make some sound, which can sometimes be very disturbing, this one is almost soundless and heats quietly.
Finally, we found the customer service to be optimal. In case you face any problem with a part or with heating in general, call them up, and they will look into the matter immediately. We got a replacement within 3 days of complaining about the panel, which had arrived slightly damaged.
What Could've Been Better?
So, initially, we found that the pellets were burning a little too quickly. If you experience the same issue, check the manual and its troubleshooting section where they will advise you to adjust the exhaust voltage. Once we did that, this problem was solved for good!
Pros
Large viewing area

Powerful blower for better efficiency

Auto-ignition

Programmable thermostat
Cons
Pellets burned too quickly
One of our top recommendations for its brilliant features and ease of use is the Castle Pellet Stoves 12327 Serenity. If you are searching for a small product which will fit into your house easily, this is the one to go with. It comes packed with nifty features and can heat 1,500 square feet of area very quickly.
Why Did We Like It?
The best part about this product is the programmable controller, which enables you to switch it on and off automatically. You can adjust the built-in thermostat and set a specific time and temperature beforehand. So, you can wake up to a warm and cosy room, thanks to this.
Also, adding to the temperature and time settings, you can choose the kind of burn level you want between 1 to 5. Set it up depending on the space and temperature needed, and you are good to go.
Besides, every pellet stove has to be cleaned occasionally, and this unit has a very easy process. You will not need to fiddle with deep chambers or complex boxes. Just take out and dump the access firepot and sweep out the exhaust pipe. It should do the trick correctly.
What Could've Been Better?
One area which needs improvement is the sound of the fans. They are pretty loud, and you will be able to hear it distinctly throughout the house. Even when set on low, there is a considerable humming sound. Long story short, we wished that the noise could be reduced.
Pros
Easy to clean

More than 69.8% thermal efficiency

Comes with a detailed manual

Safety shut off and heat shields included
Up next is an excellent product with a sleek and attractive design. The US Stove 5660 Bay Front Pellet Stove is extremely easy to work with thanks to its electronic controls. We were able to heat a large area of 2200 -square feet within half an hour, even when it was cold outside.
No products found.
Why Did We Like It?
First of all, this device has 6 heat settings which add to user convenience. You can select and adjust the heat accordingly from a wide array of options.
Additionally, this item has a LED display, which will ensure that the options are visible to you. This makes it easy to set and operate the various controls and comes with a digital control board beside. The board will let you make adjustments with a single touch. We found it to be very uncomplicated, and we got the hang of all the modes within a day.
Furthermore, the product also features a large viewing window with an air-wash glass, which allows you clear visibility. You can view the pellets properly and replenish when the old ones are burnt out.
To top it all, we loved the sleek black polished body of this unit. The body is pretty compact and fits in well with wooden furniture. It will complete the look of your living room while providing enough warmth to the house.
What Could've Been Better?
The only issue we found here is that the burnt pellets clump up with the pot and become very difficult to remove if not cleaned immediately. Make sure that you keep cleaning the pot and tray regularly and keep a track of when the pellets are burning out. If you do this, you would have prevented all problems successfully!
Pros
Digital control board

Big bay window style door

Sleek and attractive design

LED display for better viewing
Cons
Burnt pellets clump up in the pot if not cleaned
Do you want a compact device that is known to be incredibly sturdy? The US Stove 5040 Pellet Stove is an excellent pick and will become a part of your house decor easily. It offers the perfect combination of style and efficiency and will give you a warm home every time you come back.
Sale
Why Did We Like It?
The specialty of this product is that it is fit to be used in mobile and modular homes. Now, we know that the space in any of these will be extremely limited, and hence, the body is super compact and can fit into tiny spaces easily. The dimensions are 24.5 x 21.5 x 28.5 inches, and it will fit in between furniture.
Even when it is snowing outside, you will be able to walk into a warm space, thanks to this unit and its ample warming area of 1800-square feet. The place can be warmed for 40 hours at a stretch because of its noteworthy capacity.
To further add to the user-friendliness, this has 4 heat settings and features a digital control board. This will provide easy access to the settings, and you can adjust according to your heating needs.
What Could've Been Better?
We needed a replacement of parts, and we have tried contacting the customer service multiple times. Even if they spoke to us nicely, the replacements never arrived, and they kept delaying it. Ultimately we got it from a local reseller, but we were disappointed with the service provided.
Pros
Digital control board for better efficiency

Large viewing window

Heat capacity of 34,000 BTU

Can be used for mobile or modular homes
Cons
Inefficient customer service
If you are looking for a stove that will replicate a traditional fireplace, the Comfortbilt HP22i Pellet Stove is a great option. It is equipped with a 42,000 BTU heat capacity and will ensure that your house is well-heated. Combined with an attractive black finish, this will add to the decor of your living room.
Sale
Why Did We Like It?
Imagine being able to push a button and then watching the stove come to life on its own! This product will offer you just that, and it can efficiently heat for 27 hours at a stretch with 1 bag of pellets once it is switched on.
Coming to the design, it is narrow and will be a good fit for those with limited space. We found it to be a little too narrow for our fireplace and hence, framed it with a mantel. You can do so too for a very cozy experience.
Additionally, it has a 47-inch ash pan, which will help you collect a lot of ash without cleaning it too often. When you do need to clean, the process is very simple as the ash pan can be taken out and dumped.
Finally, we were able to view the fire burning because of the large bay window. Paired with a mantel, it gave us the exact feeling of a traditional fireplace but without the hassle of maintaining one.
What Could've Been Better?
Although it functions brilliantly well, we found that there is a smell of smoke that comes. It is probably 20% of what would come from a traditional fireplace, but if you have breathing problems or asthma, this could be a hindrance. So, please make a note of it before making a purchase.
Pros
47 lbs hopper/ash pan capacity

Large viewing area

Easy to install

1-year warranty for the parts
Cons
Presence of a smoky odor while burning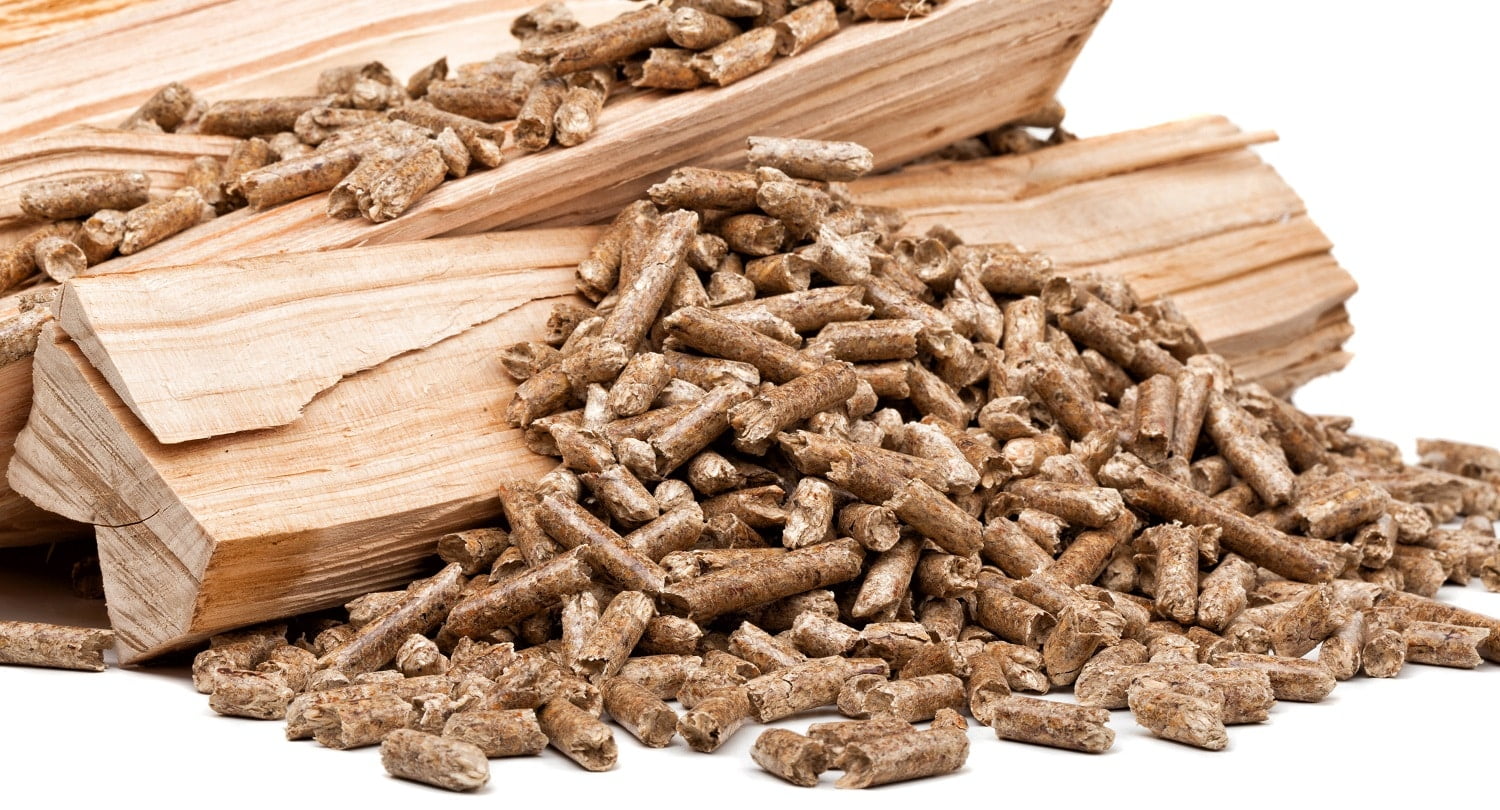 Pellet Stove Buyer's Guide
A pellet stove looks very similar to the traditional fireplaces but offers you technologically advanced features. Previously you would have to find good wood logs and light them up properly to ensure that the fire burns well. Here you can start it with a press of a button.
Now that you have gone through the 5 best products, you will know that each one is unique in its way. There are many factors to consider, like heat capacities, size, ventilation, and insulation, to name a few.
To help you out, we have put together a list of essential factors that you must pay attention to, before buying any of these options. Take a look now. We hope this guides you towards buying the one that fits the best.
Insulation
Is your home well insulated? If you live in a place with very cold weather, it is absolutely essential to make your houses completely insulated to prevent the cold from coming in. If that is not the case, no matter how good a product you buy, the house will still not be properly heated up, and pellets will burn very fast.
So, make a note to check the insulation before you make a purchase.
Ventilation
The ventilation also has to be paid attention to while purchasing. Check if the stove meets the venting and building requirements. This is extremely important to protect the family's health and always opt for a device with a good ventilation system. Also, ensure that you clean the vents every once in a year with a chimney brush. This will prevent them from getting clogged.
Ceiling Height
The ceiling height is an essential consideration, as it will help you choose the heat capacity that you need. If you have got high cathedral ceilings, you will need a device with a greater heat capacity that is a higher BTU rating. Since higher ceilings mean more area that needs to be heated, the capacity also has to be more.
If the ceiling is not very high, a lower rating will work well. These will be less expensive and more compact in comparison.
Design
Although you are bound to be more concerned with the utility of this product type, the design and compactness matter too. There are some stoves that are wide while there are those which are broader but take up less space when it comes to the length.
Check the dimensions of a unit that you like and compare it with the space that you have available in your house.
Coming to the design, you will find some with a sleek body and rounded or square edges that would fit in very well with modern or mid-century furniture. On the other hand, there are stoves designed traditionally and can be kept wherever you wanted the fireplace to be.
Control Board
 Products come with a different number of heat settings. They usually range from 4 to 7 types depending on the model, and you can choose among them. Switching on a gadget should be extremely easy with the touch of a button and make sure that the one you like has this option.
Also, the control board should be easy to handle, and a timer would be of great benefit. With a timer, you can schedule the device to start and stop at a particular time, even if you are not there to do so physically. Some options will even let you set the duration and the schedule for an entire week at once.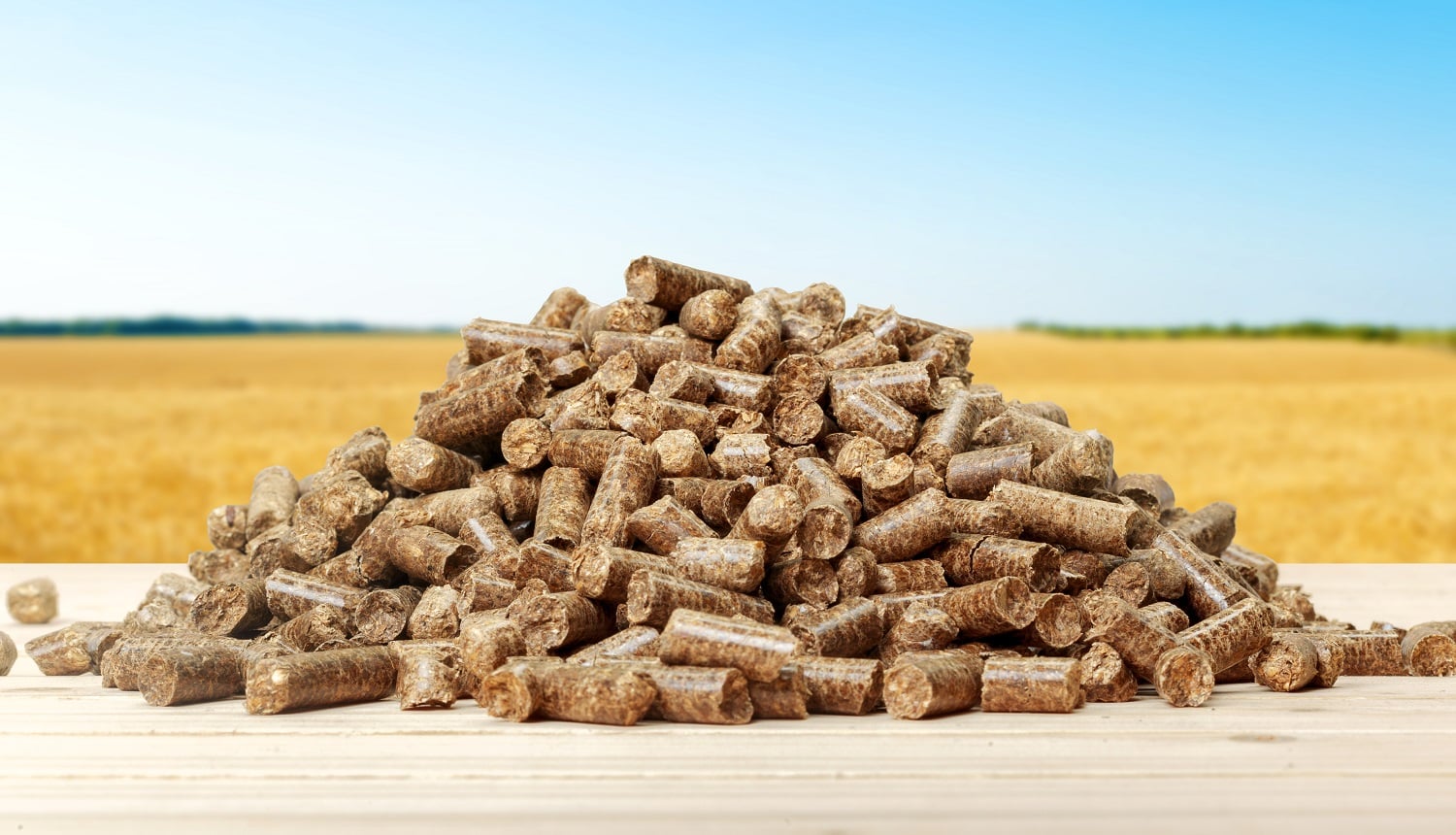 Verdict
A pellet stove is an excellent way of heating homes without spending a lot on energy bills. They come in different sizes and capacities, and you are bound to find one which will fit in perfectly with your room size.
With this, we come to the end of our guide. But before we sign off, let's go for a quick recap of our favorites. The Comfortbilt Pellet Stove HP22 is our favorite overall for its ample coverage and a hoard of excellent features.
If you are looking for a product for a smaller space, the Castle Pellet Stoves 12327 Serenity is a great choice. For those of you who want an option that is technologically advanced, the US Stove 5660 Bay Front Pellet Stove will be the best.
We hope you found your ideal pick by now. Happy shopping!
Related Articles
13 Best Furnace Filters | Buyer's Guide and Reviews
10 Best Small Pellet Stoves | RV & Tiny House Compatible