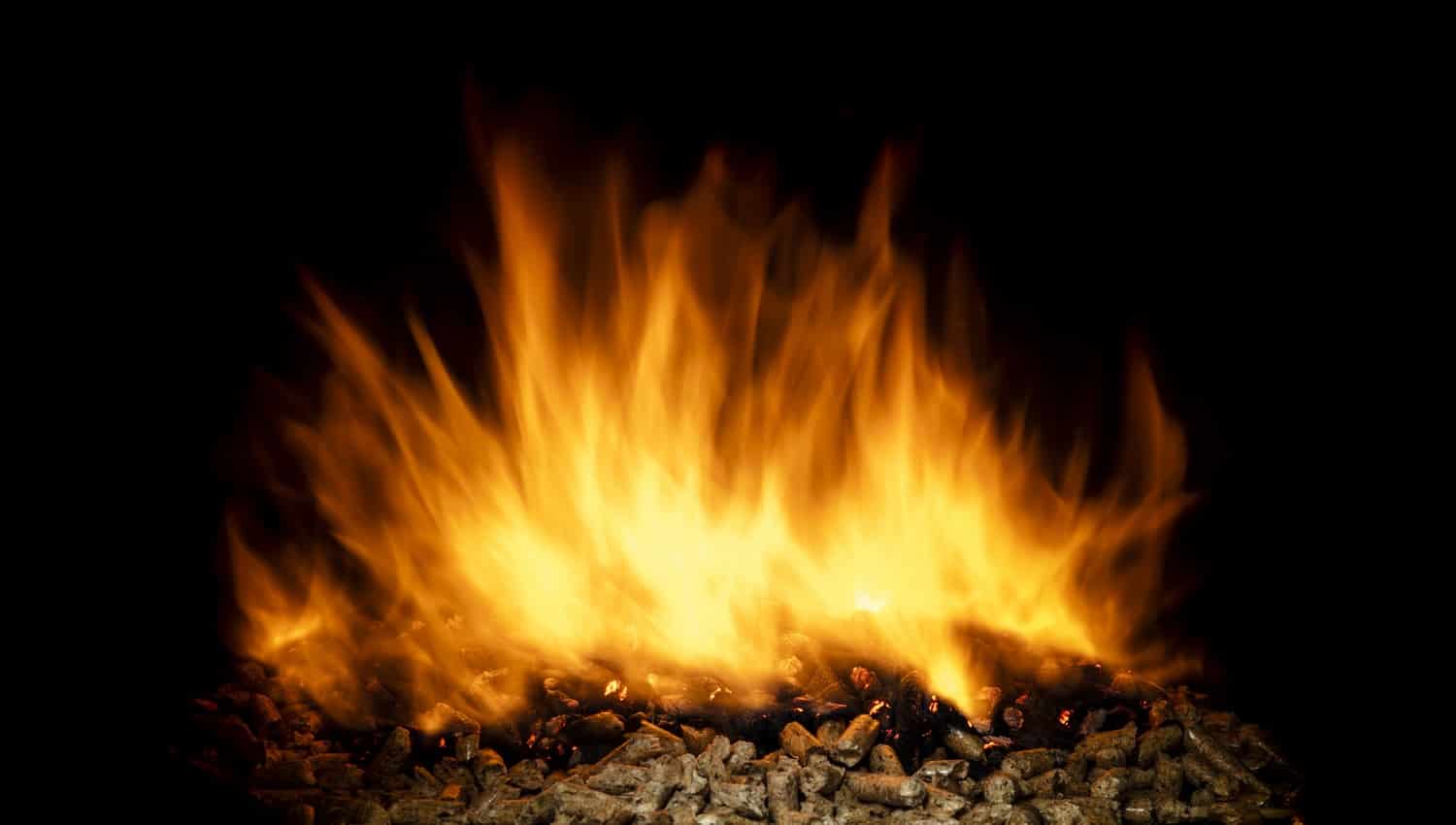 A wood-burning stove has its advantages, but it can be dangerous, not to mention smelly. 
Wood pellet stoves are a brilliant alternative to them, thanks to the hardwood pellets used to produce heat as opposed to wood. They are cleaner and generate more heat as opposed to a regular wood stove or a fireplace. 
So, all in all, there is absolutely no downside to getting one. You will not only be paying less, but you'll also breathe cleaner air since pellet stoves cause minimal pollution. 
However, we understand that it can get challenging to select a good wood pellet stove out of the plethora of options available in the market. This is why we've reviewed 10 of the best small pellet stoves to help you make up your mind. 
Without further ado, let's get started! 
10 Best Small Pellet Stoves
IMAGE
PRODUCT
DETAILS

Our Top Pick

Our Top Pick

Castle Serenity Pellet Stove

Heat up to 1500 sq feet
Measures 23.75 x 18.5 x 34 inches
31,960 BTU

VIEW LATEST PRICE →

Comfortbilt HP-22 Pellet Stove

Heating range of 50,000 BTU
Heat spaces up to 2800 sq feet

VIEW LATEST PRICE →

U.S. Stove Company GW1949 Pellet Stove

Measures 15 x 52 x 24 inches
Heat spaces up to 2000 sq feet
Heat output of 40,000 BTUs

VIEW LATEST PRICE →

PelPro Pellet Stove

Measures 22.8 x 24.5 x 36.5 inches
40,000 BTUs heat output
Warms up to 2500 sq feet

VIEW LATEST PRICE →

Comfortbilt HP-22i Pellet Stove

Measures 42 x 18 x 33 inches
Heat output of 42,000 BTU
Can heat up to 1700 sq feet

VIEW LATEST PRICE →

Comfortbilt HP-22N Pellet Stove

Dispenses 50,000 BTU
Can cover up to 2800 sq feet

VIEW LATEST PRICE →

Comfortbilt HP-22SS Pellet Stove

Heating output of 50,000 BTUs
Can heat up to 1700 sq feet

VIEW LATEST PRICE →

Cleveland Iron Works PS20W-CIW Pellet Stove

Measures 20.27 x 34.25 x 22.04 inches
Can heat up to 800 sq feet

VIEW LATEST PRICE →

Cleveland Iron Works PS60W-CIW Pellet Stove

Measures 25.59 x 23.62 x 38.98 inches
Can heat up to 1200 sq feet
Produces 34,000 BTUs of heat

VIEW LATEST PRICE →

US Stove Company 5040 Pellet Stove

Measures  24.5 x 21.5 x 28.5 inches
40 hours of run time

VIEW LATEST PRICE →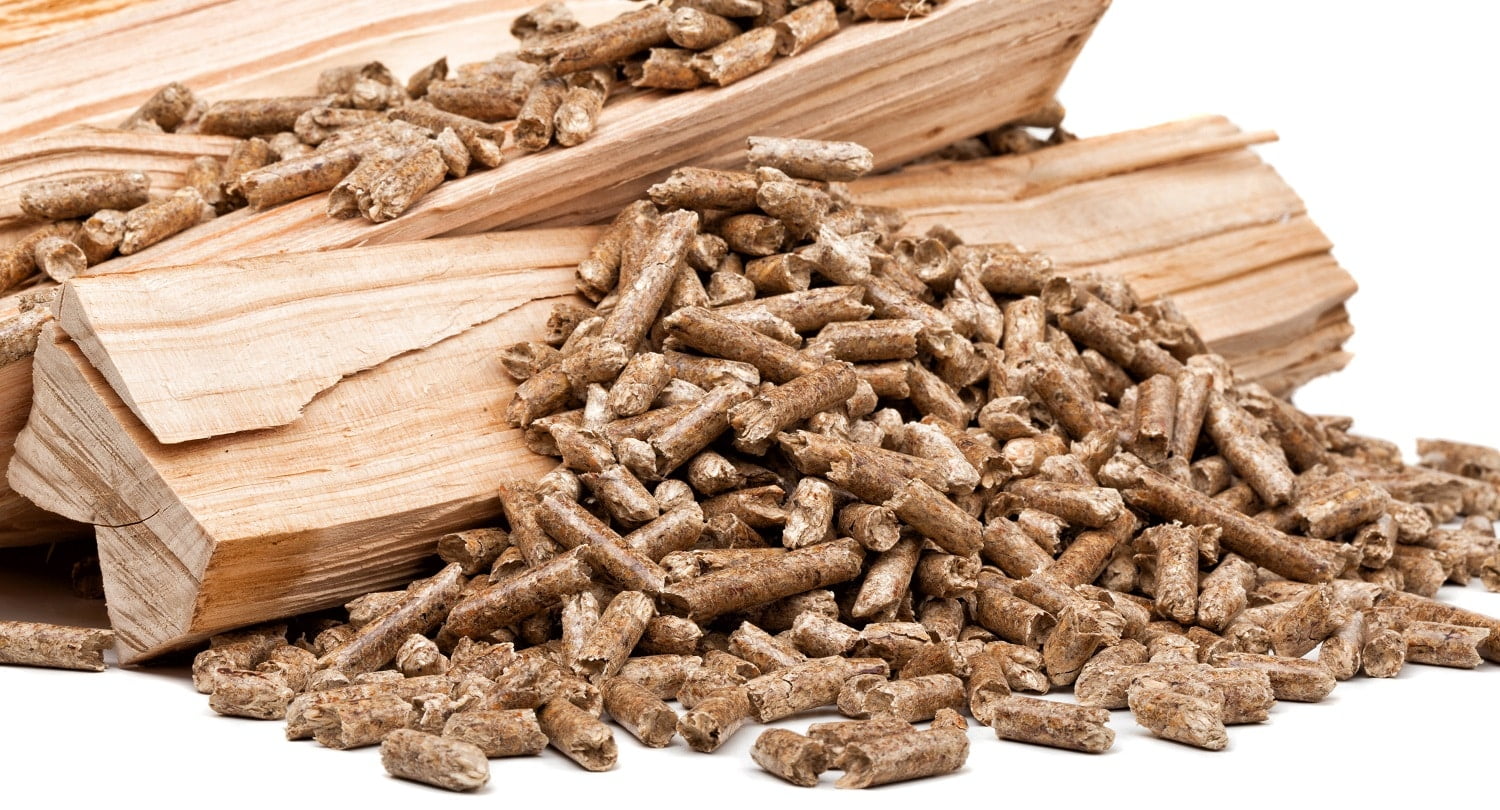 If you're searching for something that will efficiently heat up a small place in your house, look no further than the Castle Serenity 12327. It can heat an area up to 1500 sq. feet yet is portable and easy to move around. What's more, it has a thermal efficiency rate of 69.8%. 
Why Did We Like It?
To begin with, this stove's controller is admirable. You can manually manipulate the temperature as well as set it to a regular value and let the stove run. In addition to this, the stove has a timer and a calendar, which help to run the stove efficiently. 
Using the stove is a breeze from start to finish because it is easy to set up and clean. 
The installation process will last for a bunch of hours at the most, and there's no need to install any additional chimney since the unit can be vented straightaway. And while cleaning the stove, you only need to clean out the firepot and the ashpan, apart from sweeping the exhaust pipe. 
Lastly, if you're a mobile homeowner, be assured that this product is safe for use due to its ETL and EPL certifications. 
What Could've Been Better
We can't find any fault with the effectiveness of this stove. It was functional, easy to use, and affordable. However, it was a little too noisy, and we could hear it from an adjacent room too. 
Pros
Easy to use

Easy to set up

Safe to use

Comes with a timer and calendar
The Comfortbilt HP22 isn't just great to look at, but it's also an energy-efficient and compact pellet stove. It is made of alloy steel and makes for an excellent purchase, thanks to its roster of features and Comfortbilt's market reputation. The brand also offers a 1-year manufacturer warranty. 
Why Did We Like It?
For starters, the stove has a gigantic heating range of 50,000 BTU, which is one of the best in its class. It can easily heat up around 2800 sq. feet, which means that you can use it to heat up the average apartment or workshop. 
Fret not, though, if your apartment is on the lower end of the size spectrum since you can always lower the heater to a lesser value using the thermostat. 
Moving on, we liked how despite its power-packed heating capacity, it comes in a portable size that can fit inside any cramped area. The unit also comes with a large hopper that can be used to store a decent quantity of pellets. 
We also really liked how the glass door is transparent enough to allow one to check on the functioning of the stove. Plus, it can stay cloudless for a whopping 12 hours. 
What Could've Been Better
The control panel wasn't working when we received the product. However, we got in touch with Comfortbilt, and they swiftly rectified the issue. They sent us another model, and that one worked like a charm. 
Pros
Wide coverage

Portable

Large hopper capacity

Stays cloudless for 12 hours
Cons
The control panel wasn't functioning on arrival
The US GW1949 is a quality product by US Stove Pellet and is small yet efficient. It measures 15 x 52 x 24 inches and can heat spaces up to 2000 sq. feet at once. It works silently and will heat up your living space to give it just the right level of warmth. 
Sale
Why Did We Like It?
We liked the design and make of this stove, which was both beautiful and functional. The stove features a zigzag vent right at the front, which significantly enhances the working of the heater. It helps maintain a balanced distribution of heat and also amplifies its output. 
Moreover, the stove is able to generate up to 40,000 BTUs of heat, which though ideal for bigger areas, can be tweaked to fit smaller spaces as well. Its hopper has a capacity of about 60 lbs., which means that you won't need to keep refilling it since it will burn for almost 30 hours. 
We were also impressed by the natural gravity feed system of this model because it was very low maintenance. Lastly, we must mention that the unit is EPL and ETL-certified, making it absolutely safe to use in indoor spaces. 
What Could've Been Better
We were a little disappointed at the amount of work it took us to clean this unit. When the ash gets collected, it travels right up to the vent, and there's a risk of it contaminating the surroundings in such a case. 
Thus, it needs to be regularly vacuumed, which is an absolute pain to do since the different parts of this product aren't easy to access. 
Pros
Attractive design

Massive hopper capacity

Low maintenance

Safe for indoor use
The PelPro pellet stove is a classic model and measures 22.8 x 24.5 x 36.5 inches. It comes with a reasonably-sized window through which you can watch the stove work. What's more, it comes with multiple handles that you can use to open the unit for cleaning it. 
Why Did We Like It?
Perhaps one of the most striking qualities of this stove is that it can burn for up to 96 hours. This is more than thrice the time period offered by other brands in this price range, making the Pelpro a slow-burning winner. 
After a few days, when the pellets have run out, the only thing you must do to clean the unit is to give a good sweep. This is one of the perks of getting a low maintenance unit like the Pelpro! 
Moving on, the heater dispenses 40,000 BTUs and can thus, easily warm up spaces that are up to 2500 square feet. It runs on a sturdy 110V power source and comes with a 5-year firebox warranty. 
In addition to that, there's also a 1-year manufacturer warranty which will give you peace of mind regarding the working of your unit. 
What Could've Been Better
Our package was dented on arrival, and we ended up having to get a replacement from the manufacturer. However, we must appreciate the customer support, since it was prompt and friendly. 
Pros
Works for a long time

Easy to clean

Sturdy power source

Comes with a warranty
Cons
The package was dented on arrival
Comfortbilt has made its name as a market leader when it comes to small pellet stove manufacturing. This particular model measures 42 x 18 x 33 inches and can dispense 42,000 BTU of heat. Overall, it is an excellent product, and we recommend it to anyone who has a medium-sized home. 
Why Did We Like It?
Do you have a fireplace that came with the house, but you're just not able to make use of it? If so, you can get the Comfortbilt HP22i for it and use pellets to heat up your home instead. The only thing that needs to be ensured is that the dimensions of the opening should at least be 24.5 x 18 x 21 inches. 
Once set up, the unit can efficiently dispense the heat in areas up to 1700 sq. feet. 
We liked how the stove has a useful bay window, which allows one to see the fire easily. The hopper has a 47-lb holding capacity and can contain enough fuel to power the unit for up to 18 hours on a low setting. 
Finally, we liked the advanced design and functionality of this model, which has five different settings as well as a programmable thermostat. 
What Could've Been Better
One major drawback of this pellet stove was that it was slightly difficult to clean. This is because the fixed ash container cannot be taken out, and the only way to rid it of ash is to vacuum it. 
Pros
Well-sized bay window

Hopper with a large holding capacity

Long-lasting

Multiple settings
Another fantastic Comfortbilt stove is the HP-22N, which is a great fit for medium-sized or smaller rooms. However, despite its diminutiveness, the stove can warm up bigger rooms, too, thanks to the capacity of its hopper and its appealing bay design. 
Why Did We Like It?
Getting a unit that is both compact and powerful can be challenging. But the Comfortbilt HP-22N incorporates the best of both worlds, and its 50,000 BTU of energy can heat up spaces up to 2800 sq feet effectively. So, don't let its diminutive size throw you off, because irrespective of that, it is perfect for use in larger places and rooms. 
Another feature that we liked about this model was its hefty copper capacity. The copper can store a weight of up to 80 lbs., which means that the fuel in there can last you for days. The powerful engineering of this unit means that a great quantity of heat is released by it. 
The stove also comes with a bay window that allows you to watch the wood pellets and monitor their performance. And lastly, the unit is backed by a 1-year manufacturer warranty, which is further embellished by Comfortbilt's responsive customer service. 
What Could've Been Better
The package took ages to arrive. And when we say ages, we mean more than a month! We were slightly disappointed by the excessive shipping time taken by Comfortbilt; however, the product lived up to our expectations and performed well. 
Pros
Small-sized

Hefty copper capacity

Long-lasting

Comes with a warranty
Yet another stellar Comfortbilt stove is the HP 22S, which has received rave reviews online thanks to its awe-inspiring performance. It is made of stainless steel, which lends durability and sturdiness. One feature of this stove that customers have appreciated a lot is its large bay-area design. 
No products found.
Why Did We Like It?
Firstly, the stove has an 84% energy efficiency, which is the greatest possible value for a small pellet stove to have. The Comfortbilt HP 22S has a heating output of 50,000 BTUs and efficiently warms up spaces that are up to 1700 sq. feet in area. This means that the unit is ideal for a small apartment or workshop! 
Its 55-lbs copper capacity is impressive for its size and price tag and keeps the stove running for a good amount of time. The unit's fan is also pretty powerful, so prepare yourself for some toasty nights! 
Apart from this, the stove features an auto-ignition mechanism, which means that you'll have to put in minimal effort to run the machine. It also has a programmable thermostat, allowing you to tweak the temperature as you'd like. 
Lastly, Comfortbilt offers a 1-year warranty on machine parts, as well as technical assistance from a responsive customer support framework. 
What Could've Been Better
We found the stove slightly complicated to use, especially because we weren't familiar with pellet stoves prior to our review of these products. Thus, the working of the Comfortbilt HP 22S might be a little difficult to wrap oneself around if one is new to using small pellet stoves. 
Pros
Massive energy efficiency

Big copper capacity

Powerful fan

Comes with a warranty
Are you on the lookout for an excellent pellet stove that can heat up small areas effectively? Look no further than the PS20W, which measures 20.27 x 34.25 x 22.04 inches. One of the coolest things about this product is that a fresh air supply kit is included with the package! 
Sale
Why Did We Like It?
This stove from Cleveland Iron Works is medium-sized and comes with a hopper that has a storage capacity of 60 lbs. Since it is a small pellet stove, it can effectively heat up the average-sized room, as well as any other kinds of spaces up to 800 sq. feet. 
One thing we really appreciated about this model was its electronic control panel, which makes operating the machine as easy as pie. By pressing a single button, you can power up the machine! What's more, you'll barely register its presence as it functions, thanks to its ultra-quiet blower. 
We were also pretty awed by the fact that the stove has WIFI connectivity and can be regulated wirelessly using an app that is compatible with Android and iOS. And finally, the manufacturers offer an extended 1-year warranty and helpfully send replacement parts along with the stove as well. 
What Could've Been Better
We found two major issues with this stove. Firstly, the instruction manual that comes with it is extremely complicated and beyond our capacity. Secondly, there's a small manufacturing error with this device that forces you to unplug and replug the unit before starting it up since it won't start without. 
Pros
Easy to operate

Ultra-quiet blower

WiFi-enabled

Comes with a warranty

Small-sized
Cons
Complicated instruction manual

Small manufacturing error
The penultimate entry on our list is this small pellet stove from Cleveland Iron Works, which measures 25.59 x 23.62 x 38.98 inches and can heat up to 1200 sq. feet. It has been made using solid steel and cast iron construction and will last you for years on end, thanks to its tough exterior. 
Sale
Why Did We Like It?
Since smart home technology has joined forces with pellet stoves, they've become a force to reckon with. This is partly why the PS60W is so well-reviewed and well-received. It is compatible with the Amazon Echo, and you can also control the device via your phone. 
Coming to its performance, it is able to produce 34,000 BTUs worth of heat, which is just enough to heat up a large room or a mid-sized apartment. It can also be used to supplement any already-existing heat producer in a big house. And you get a remote control with it, which makes the unit easy to operate. 
The device also comes along with a fresh air intake kit. This is useful because it lets one install the stove in places that have minimal airflow, for instance, basements. Lastly, despite the advanced features offered by this model, its price tag is affordable. 
What Could've Been Better
Though the stove has a host of advanced features, there is one major drawback with respect to them. They are too complicated to use, and the instruction manual is also not clear on how to go about setting up voice commands via home devices. 
Pros
Compatible with smart home technology

Affordable

Can be installed in places with less airflow

Comes with a remote control
Cons
Smart home technology features are too complicated to decipher
The final entry on our list is yet another product by the US Stove Company, the 5040, which measures 24.5 x 21.5 x 28.5 inches and can burn up to 40 hours. It has a classic, pedestal-style design and is infused with US Stove Company's industry experience, as well as innovation. 
Sale
Why Did We Like It?
If you don't have a lot of room, then the US Stove Company 5040 is ideal for you. Despite being manufactured for smaller spaces, the stove comes equipped with a gigantic hopper, which ensures that it runs for at least 40 hours. What's more, the stove has all the necessary approvals required for use in mobile homes. 
Moving on, the manufacturers give the buyer an option to include a fresh air kit along with the main product. A fresh air kit is good for people who have poorly-ventilated spaces, such as a basement or an attic with no windows. However, getting the kit is entirely optional. 
We also liked how the exterior of the stove is pretty appealing and fits in well with all kinds of interior décor. It also comes with a digitized control board that is super easy to operate and allows one to adjust heat settings with just one button press. 
What Could've Been Better
We liked the performance of this product, and it worked pretty well in our basement. However, installation materials such as a chimney connector, a floor protector, and a radiation shield weren't included. We had to spend a fair amount of additional money on buying these supplies 
Pros
Good for small spaces

Optional fresh air kit

Fits in with all kinds of decor

Easy to use
Cons
Installation materials not included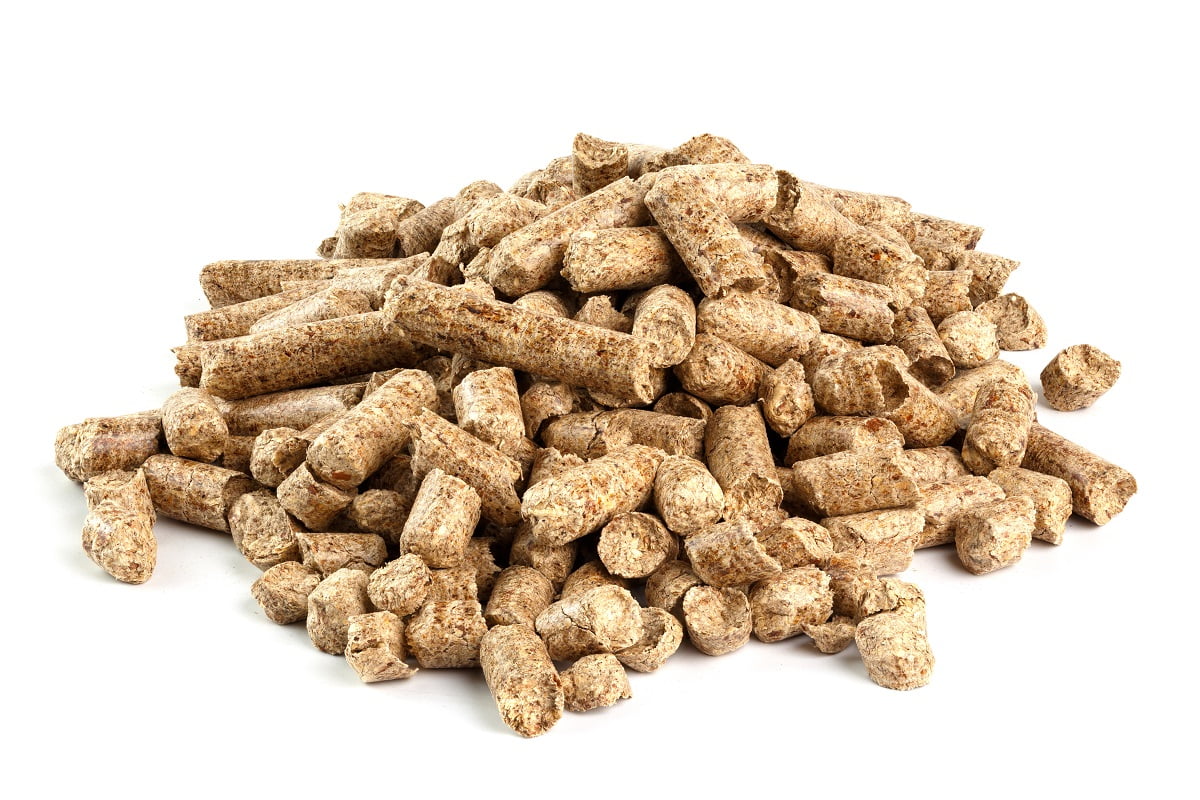 Small Pellet Stove Buying Guide
1. BTU Rating
The amount of heat given out by a pellet stove is quantified by a unit known as BTU or British Thermal Units. Standard pellet stoves dispense anything between 20,000 BTUs to 48,000 BTUs, which is ample for heating up to 2400 sq. feet. If you're looking for a stove with a high BTU, we recommend the Comfortbilt HP-22N. 
2. Pellet Type and Hopper Capacity
Pellet stoves work by burning hardwood pellets that one feeds into the firebox of the stove with the help of a hopper. The capacity of the hopper is what determines how long the stove works before requiring to be restocked. 
From our experience, most hoppers hold between 30 to 50 pounds worth of pellets, and these usually last for a good 30 hours at least. If you get a stove with a gigantic hopper capacity, then it may be days before you run out of fuel. This is because such hoppers can hold up to 100 pounds of pellets. 
Moving on, pellets are of two grades. The first kind is the premium grade, which has ash content below 1%. The other is standard-grade, which has an ash content between 1 and 3%. Premium-grade pellets are of better quality and burn longer without producing more ash. 
We recommend the US Stove Company GW1949 since it has a large hopper capacity. 
3. Energy Efficiency
If a pellet stove has been certified by the Environmental Protection Agency (EPA), then it usually has an energy efficiency of 70-83%. This percentage indicates the amount of heat produced by the stove for warming the room up versus the heat it loses through the stovepipe. For instance, if a stove has an energy efficiency of 70%, it loses 30% of heat as it works. 
We suggest the Comfortbilt HP-22SS pellet stove since it has an energy efficiency of 84%. 
4. Easy to Clean
Even though pellet stoves don't produce half as much ash as a wooden fireplace does, it still needs cleaning. A pellet stove is easy to clean if its ash pans and firepots can be extracted to dump the waste out. In addition to this, some premium-grade pellet stoves come with air wash systems that help keep the glass free of gas and smoke. 
The PelPro PP-130B is one such stove that is easy to clean. 
Small Pellet Stove Frequently Asked Questions ?
Why do people use pellet stoves ?
As compared to fuel heating, using a pellet stove is cheaper and safer. You get more heat at the same price! Apart from this, wood pellets can be stored for a really long period of time, and if you get premium-grade ones, then they'll burn longer too. 
Since the heat produced by a pellet stove circulates, its fumes aren't as harmful as those produced by regular fireplaces. 
How does a pellet stove work ?
Think of pellet stoves as a cross between a heater and a fireplace. They use both circulations of air and fire to heat up a room. Once you put the pellets into the hopper, they begin to burn and produce heat. This heat is then circulated using powered fans. 
Pellet stoves with manual ignition will require you to start up the fire, whereas those with auto-ignition can kickstart the heating process with a single button. 
Are pellet stoves safe ?
Pellet stoves are way safer than a fireplace, and the reason is quite evident. The fire produced by a fireplace can easily catch on to something flammable, but this problem does not crop up with a small pellet stove. 
Additionally, pellet fumes produce fewer noxious gasses than fireplaces do since the air gets circulated due to their powerful fans. This is why in recent times, people have increasingly begun preferring pellet stoves since they are not only safer but also more environmentally friendly. 
Are pellet stoves safe to use around children ?
Yes, because many pellet models come with lockable viewing doors. Parents can seal the viewing area after lighting a fire, and children and pets won't come in contact with it. 
Plus, due to the construction of a pellet stove, there is no contact between people and the fire, and the fire poses no risk to safety. However, for added security, ensure that children aren't around the stove when it is being cleaned, filled, or lighted up. 
Do pellet stoves produce noise ?
Pellet stoves produce some noise, but it's usually not a lot. Good quality pellet stoves are fitted with features that make them ultra-quiet, and as such, you shouldn't be able to hear the whirring of the motor in the next room. 
However, buy pellet stoves judiciously since cheap/imitation brands make faulty products, which make a very distinguishable sound when turned on. Don't worry, though, since all the stoves on our list are quiet and make a minimal sound!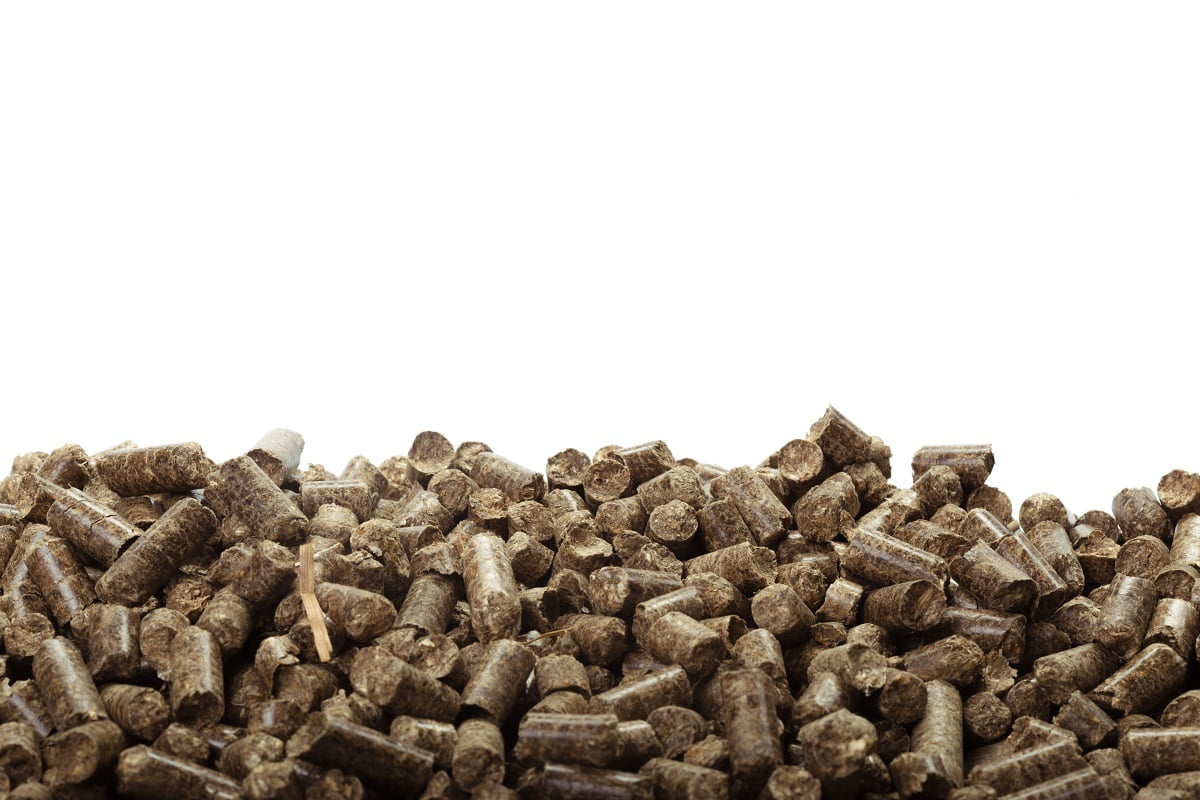 Top Small Pellet Stove Verdict
With advancements in technology, the way we light up our spaces has changed. Pellet stoves are newer innovations that are not only energy-efficient and convenient to use but also environment-friendly. All the items on our list are of great quality, and after a careful viewing of our buyers' guide, you can select any of them. 
However, we understand that despite a buyers' guide, you may feel uncertain. So, to help you make up your mind, we'll be spilling our top picks! 
First place goes to the pellet stove by Castle since it incorporates cutting-edge technology with an affordable price tag. A close second is the Comfortbilt HP-22, which we've picked because of its impressive features and brand value. 
With this, our review has come to an end. So, until next time, farewell! 
Related Articles
11 Best Rocket Stoves for Camping and Survival Enthusiasts
27 Insanely Cool DIY Rocket Stove Plans for Cooking With Wood
10 Best Heat Powered Wood Stove Fans
11 Gas Stove Safety Tips Everyone Should Know
13 Best Home Fire Extinguishers
The 10 Most Efficient Wood Stoves For Home Heating