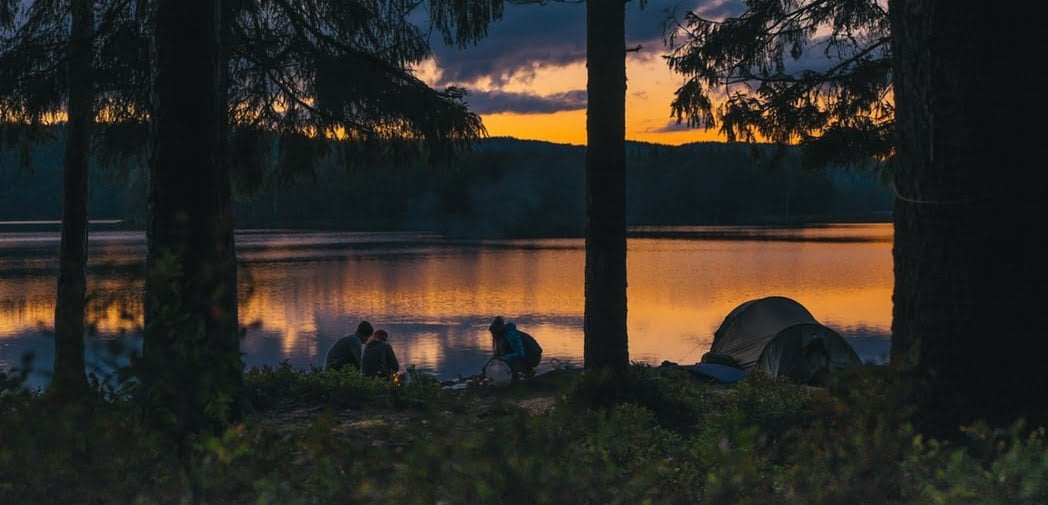 Over the past few years, rocket stoves have become quite a thing across the world. There is no need for any electrical connection in order to operate this very convenient outdoor appliance.
Whether you are out there in the wilderness trying to navigate your survival in an emergency situation or you're just out camping in the woods, you can rely on the fact that you can cook yourself a warm, safe and healthy meal for you and your family, regardless of the situation.
While a rocket stove is one of the best appliances you can get, you will find that there are plenty of other types out there as well. Even though they all have the same basic purpose, not all rocket stoves are made the same. While many live up to their name, others are destined to fail.
For all the camping and survival enthusiasts out there, we have put together this guide in order to help them pick out the best rocket stove.
Best Rocket Stoves  
We have tried and tested several highly acclaimed rocket stoves on the market right now to provide you with a narrowed down list of the ones that are truly worth your money. Here is a list of the 11 best rocket stoves for camping and survival enthusiasts. Along with these, you will also find information that will help you narrow down your choices even further based on your specific needs.
The first entry on this list of reviews and our pick as the best rocket stove is the EcoZoom Versa Rocket Survival Stove. We strongly believe that when it comes to getting rocket stoves, it is important to get the one that is the most reliable and trustworthy. In that respect, the EcoZoom is right at the very top, based on our experience and reviews from people who have been using it for a while now.
This is a great rocket stove for both beginners and expert survivalists who want efficient results. However, keep in mind that it is not the flashiest appliance out there.
Made with highly robust materials, EcoZoom is a long lasting product that can stand the test of time. It is easy to set up and once you do, it stays in place until you're ready to put it away yourself.
The EcoZoom Rocket Stove does not need a lot of effort for maintenance. You won't have to worry about spending hours cleaning it up. Apart from its beautiful appearance, the stove is also quite energy-efficient.
After all, the clay and ceramic fiber insulation work together to retain heat within the stove. This makes sure that it delivers the heat evenly, while the combustion moves the heat to the bottom of the stove to keep it inside for a lot longer than a standard stove, which dissipates the heat from the sides faster than it delivers to the food being cooked.
You get to cook your meals a lot faster on this stove than most other stoves, and this factor alone makes EcoZoom really stand out from the rest.
The EcoZoom Rocket Stove is also one of the most eco-friendly options out there. You do not need to be worried about releasing harmful chemicals into the environment while using this appliance.
From camping to hiking trips or in survival situations, this rocket stove is the easiest to set up and use to prepare a meal. You can even use this in your home in case of emergencies, as it is a reliable appliance that can stand the test of time.
Hey, if you are not ready to settle for EcoZoom, you should know that there are still plenty of other rocket stoves out there to choose from. One of our favorites that we had the fortune of trying out is actually one of the smallest ones in the market.
The MSR Pocket Rocket 2 might have a bit of a funny name. But, it is the perfect rocket stove if you are in the search of something lightweight to carry with you on your adventures. Whether you're backpacking, camping or hiking, you can trust the fact that you have something that can help you cook a warm meal for yourself whenever you need it without increasing your baggage.
There is no need to worry about priming, preheating or pressurizing the stove. It runs on an isobutene or propane fuel canister. You won't have to worry about waiting for hours in order to get a warm meal, especially if you've been hiking all day. Give this stove a few minutes and it will boil a liter of water like child's play.
The stove's design is revolutionary. It is simple yet incredibly functional and it can support a whole host of pots of different sizes and styles. You can fold it up into a tiny size for easier storage and movement. The only drawback is that you need to get a high-performance isobutene-propane fuel canister separately.
This is an ideal rocket stove for camping, picnics, cookouts and outdoor adventures. The  lightweight and collapsible design makes it easy to use. The stainless steel construction makes it lightweight and keeps the flames burning, regardless of the weather conditions.
There is a three-step process to use this stove in any situation. Just place the chamber on the top of the bottom part and then add the stove base plate. That is all you need to have it up and ready to use.
You will need a bit of natural kindling like dried twigs or wooden branches to fuel the stove. If you have nothing else, even dried leaves will do a pretty good job. Just place the kindling into the pot rack.
Once you fire it, you can just place the cooking pot on the stove and start preparing your food. The product does not use any other fuel source like alcohol or fuel sources that leave harmful chemicals behind. It comes with a mesh bag for easy carrying and storage.
Another entry on the list by EcoZoom is the EcoZoom Dura Rocket Survival Stove. Go check timetoprepare.net for more products and ideas. The high quality materials used to manufacture this stove are perfect for your outdoor needs. It features a stainless steel handle system, which is wrapped in silicone grips in order to prevent any chances of burns while you handle it during cooking.
The interior and exterior elements are all very easy to clean, so you can maintain this stove without a problem for a very long time. You can focus more on cooking rather than making sure that it stays clean.
It is a very versatile unit that allows you to use a wide range of fuels for cooking. Whether it is charcoal, wood or solid biomass, everything will work fine with the EcoZoom Dura to help you prepare that warm meal you really need.
Like the Versa, the Dura is also very energy-efficient and that means you get to cook your food in a faster time without using a lot of fuel. It is the ideal stove to have during most outdoor applications.
The Kampmate WoodFlame is a stainless steel rocket stove that is suited for a wide range of uses, including camping, hiking and even emergency situations.
You can use a wide variety of fuels to get the stove running and prepare a hot meal. Whether you have wood, cedar pucks or even Esbit Tablets with you, all of these solid fuels will come in handy. The air ventilation within the rocket stove makes it easier for you to cook food at a higher temperature since it lets the fuel burn at a high flame.
This stove is larger than many other rocket stoves on the market and that makes it much more suitable for cooking a larger amount of food. Don't worry about the large size since the material of construction is still lightweight, so you will not be adding a lot of weight to your baggage by having one of these with you. When you are finished using the stove, you can fold it up and pack it into a compact size, which is easier to put away and carry along with you.
The manufacturer is so sure about the quality and reliability of the product that they have given a money-back guarantee. In case you want to avail that option, you can easily contact the manufacturer for details.
An eco-friendly rocket stove, the M-5000 Envirofit Rocket Stove uses small sticks as fuel source. You can rely on it to boil water within minutes and provide you a faster cook time without the need to use too much fuel or time.
There is also an emissions reduction ring featured within the Envirofit that allows you to make sure you're not harming the environment with emissions. Also, it comes with several useful features, which makes it more convenient to use for your outdoor cooking experience. The stove includes a patented and heat-resistant alloy chamber. There is also a heat shield that is incredibly lightweight and high firepower chamber design. All of these qualities combine to create a very effective rocket stove for your use.
If you can get your hands on a barrel, you can find yourself in quite some luck by turning it into a stove. All you will need is one of these Barrel Stove Kits and you can make it work with any 36 or 55 gallon barrel.
What you basically do with one of these is that you get the grates to put within the stove and help it burn a lot longer. Keep in mind that this is purely meant as an outdoor solution for getting a cooking stove by fashioning it out of a barrel. Never think of it as something you can use for indoor residential cooking applications.
It requires a bit if time and effort, but if you follow the instructions that come along with the barrel stove kit, you can convert a barrel into a good rocket stove for use whenever you need it.
However, this rocket stove is not recommended to use if you are going camping or hiking.  But, this is great for outdoor cooking in the yard or emergency situations, which may leave you with no access to utilities.
This is a decent mid-sized rocket stove by Affirm Global. Easy to assemble, all the parts simply snap on to create an effective outdoor rocket stove for you to use whenever you need to prepare a hot meal. One of the best things about it is the grill, which allows you to place even the largest pot without the fear of it tipping over.
The stand helps to distribute the weight evenly so that you have a stable cooking surface. It is not just one of the most stable rocket stoves, it also heats up pretty fast so you do not need to wait for hours to get to the right cooking temperature to prepare your food.
Even if you are using wet wood for the stove, it will not not produce a lot of smoke due to its ventilation. This factor makes it a versatile unit for a variety of conditions when you need to prepare a meal in the great outdoors.
When it comes to the world of rocket stoves, the Bio Lite Wood Burning Camp Stove is pretty much like the Swiss Army knife equivalent. This is a capable unit, which can provide you with a fast and convenient cooking experience.
It also makes use of fire to create more than enough energy to power a USB port when you are out on the trail. What is better than having something so useful on hand in case of an emergency and you need to charge your phone up? This is a model that many people are particularly fond of, even though hardcore survivalists might not make much use of the extra special feature.
Of course, the bundle offers more than the USB charging port. There is also a coffee press and kettle that come along with this, a girdle that allows you to cook 4 burgers at the same time and you can even prepare 6 hotdogs instead of the burger patties.
Of course, you will find the price tag to be a little daunting. Considering the fact that this is the first of its kind, it will take some time but the price will definitely go down as other manufacturers produce similar products.
The Solo Lite Stove is an incredibly compact and portable 9oz convection inverted gas gasifier stove. All of that may be a bit of a mouthful, but what you should take away from it is that this is a very energy-efficient and powerful wood burning stove. It is also easy to use and carry around with you. There is a series of air intake holes on the bottom of the Solo Stove Lite, which makes it very effective at burning high intensity flames.
It is actually surprising how well the flame burns in such a tiny stove, but that is the beauty of it. It creates a smooth woodburning experience that can help you prepare a warm meal whenever you need to. You get a hot burn with little smoke to deal with. You can also rely on this to scorch the ground underneath it.
You do not need any windshield to keep the flame from going out and there is no need for any additional accessories to be able to use this rocket stove. The only drawback is that it is not as lightweight as it should be, but the overall functioning of the stove completely makes up for it.
If you are in the search of a compact, lightweight and affordable survival stove, there are few options better than the Esbit Ultralight Folding Pocket Stove. It has a very simple design, is easy to use and features a very tiny structure.
It is made using galvanized steel, so you know that this survival stove is one that has been built to stand the test of time.
This is a stable stove that uses Esbit Tablets as a fuel source. These Esbit Tablets burn without producing any smoke and they create very good flame that delivers the right amount of heat to help you prepare meals.
While the only drawback of the Esbit Ultralight Folding Pocket Stove has to be the fact that you cannot use other fuel sources with it, the work that it does is excellent. There are no major issues with the stove and you get a very reliable outdoor appliance that you can use in emergency situations as well.
Portable Rocket Stove Buying Guide
Now that you know about all of the best portable rocket stoves you can get, you will notice that all of them have a wide selection of features, which differentiate them from each other as well.
This is the reason we have put together this buyer's guide to help you make the best possible buying decision, based on your needs. We will talk about all of the key points that you need to consider when you are choosing from the stoves that we have reviewed on this list. You can use all the information in this guide to help you determine which one of these will offer you the best value for your money.
Power Source
When you are getting any kind of appliance, the power source is one of the primary concerns. With rocket stoves, it is fuel rather than wattage that you need to be concerned with.
Many models of rocket stoves use isobutene and propane canisters as fuel. Similarly, there are those that use wood or a wide range of other solid fuels to power the stove.
You need a stove that heats up and can help you prepare a hot meal without using too much of the fuel too fast.
Energy Efficiency
You don't want a stove that just heats up fast without using too much fuel, you also need it to provide the right heat distribution to your cooking pot without wasting it. There are some stoves that are able to boil water within a matter of minutes while you have to keep adding more wood for others to get the water to even come to a simmer.
Go for a fuel-efficient stove that directs the heat towards the cooking surface rather than letting it dissipate outwards.
Convenience and Ease of Use
The one quality about rocket stoves that really defines them is that they are very convenient and easy to use. When you are in the outdoors or dealing with an emergency situation, things are generally less than ideal and convenience is a key factor for any appliance or tool you have with you.
There are some rocket stoves that offer more features than others, but they are not that easy to carry around. Similarly, there are stoves that are very easy to carry around, but they are very simple in how they operate.
You need to make sure that the tool you purchase for yourself offers you the right level of comfort and ease of use, based on your requirements.
Safety Features
Before you decide to buy any product that involves the use of fire, you really need to consider its safety features.
There are many portable rocket stoves that feature stainless steel handles wrapped in silicone grips for your hands while handling the stove during cooking. These stoves also feature a proper base that give the cooking pots support and keep them from tipping over and prevent any accidental spills or burns.
Compare the safety features of each of the models you're considering. You need to get one that will be safe, regardless of where you will be using it.
Reliability
You do not want to get a stove just for immediate use if you're headed out for a camping trip. This is a very useful tool that can come in handy during a number of situations. You need to think about the future when you are buying anything and the rocket stove is not an exception.
Make sure that you get a rocket stove that is known to stand the test of time. It has to be made using durable materials that will not become damaged easily. You should also consider getting the stove from a manufacturer that is going to honor the warranty they provide with it.
Several manufacturers out there allow you to request their warranty through customer service, while others provide warranty information on their websites.
If a manufacturer does not offer a warranty for their product, you should really reconsider buying products from them.
How Does a Rocket Stove Work?
Now that you know about the models you should consider buying and how to narrow down the list to the one that will suit your needs perfectly, let's take a look at exactly how rocket stoves even work. If you already know how they work, that is fine but for those of you who are buying a rocket stove for the first time, this is going to be ideal for you to understand how this vital appliance works.
A rocket stove typically uses kindling like wood, charcoal or biomass as the fuel source. When you burn the kindling, the compounds like smoke and soot are sucked into the burning chamber which then combust to create heat.
It is the job for the burning chamber to make sure that the combustion is almost complete before the flames reach the cooking surface to ensure the delivery of the maximum amount of heat.
How to Cook on a Rocket Stove
A rocket stove is used for cooking throughout the world and it primarily uses wood as the fuel source. The best thing about a rocket stove is that you can carry it with you anywhere. Whether you are going out for camping, outdoor activities or if you are facing an emergency situation and you need to cook a warm meal, a portable rocket stove is exactly what you need.
Here is a basic overview of the steps you need to take in order to cook a meal using a rocket stove that uses wood as its fuel source.
Step 1 | Collect some wood
First things first, you need to gather some fuel to burn in the stove. The wood is the most important part of the whole process. It acts as the source of heat for the stove. If you buy a stove from a premium seller, you're also going to get a small rack that allows you to carry some wood with you. You don't need high quality timber that has been cut well for this. Even sticks from the yard can do a decent job of powering the stove.
Step 2 | Setting up the stove
Before you start using the stove, you need to set it up properly. Make sure that you find a flat and even surface to set up the stove that is level with the ground. This will help you prevent any chances of the stove tipping over and spilling the food.
When the wood burns inside the stove, it will get very hot. You do not want to keep it on a surface that can easily get damaged by it. Yes, that means your plastic folding table is also out of the question.
Place it preferably on a solid platform. Most of the stoves you get are coated with heat resistant paint and that helps the stove withstand high cooking temperatures over a long period of use.
Step 3 | Add to the fuel
There is a section on the bottom of the stove called the burn chamber. That is where you can keep on adding more wood (fuel) to the stove and keep the fire burning. There is another opening on the burn chamber, which allows air to flow through it. The more the air flow, the faster the fuel burns.
If you let too much wood collect into the burn chamber without proper air flowing through it, the wood will not burn properly and that will end up creating a lot of smoke from the flames. If you leave a clear opening, you allow the wood to burn effectively.
Make sure you use a smaller sized wood to start the flame but larger ones to feed the fuel once the stove starts cooking.
Step 4 | Place the pot on the stove
When you have finally started the fire in the stove, it is time for you to place the cooking pot on the rocket stove. You need to keep a continuous supply of air through the opening on the burning chamber and keep adding to the fuel as the wood already in there keeps burning.
Make sure that you place the pot on the stove which the stove can hold. If there is anything on the stove that is too big in diameter, it will be very difficult for the pot to maintain balance. Using a pot with the same diameter as the stove is more than ideal to maintain proper balance when you're cooking.
Step 5 | Just cook the food
With everything set up and running properly, you can just go about cooking the food with all the ingredients you have.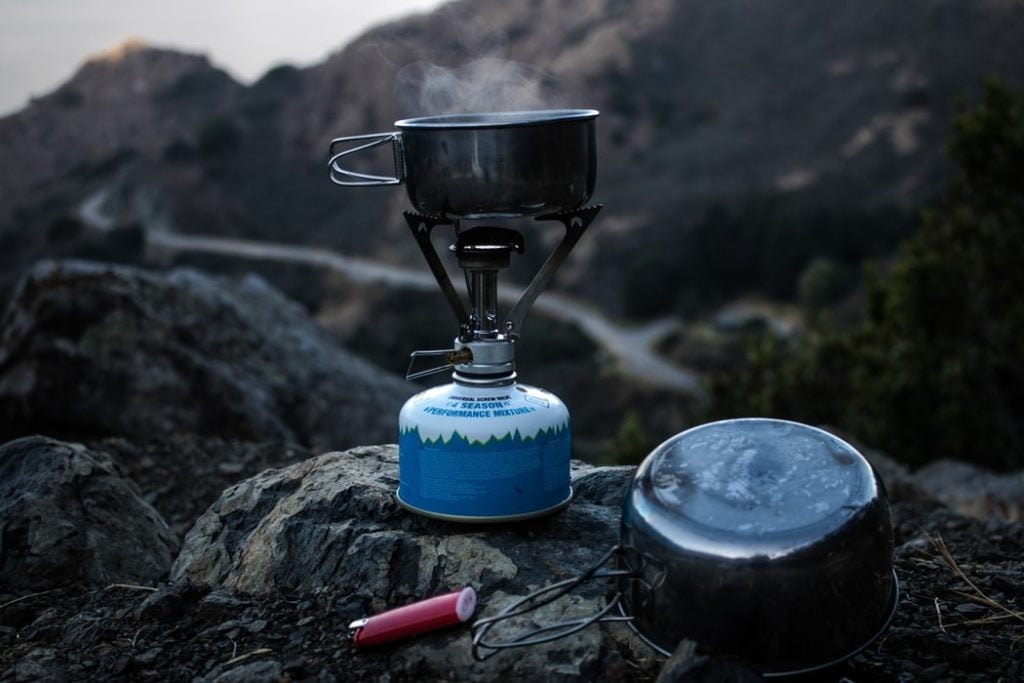 Cleaning a Rocket Stove
If you want to keep on using an appliance over a long period of time, you also need to take proper care of it. A rocket stove uses wood as fuel. As wood burns, it produces heat but it also produces a fair bit of carbon. The excessive carbon appears black. The burnt wood will leave behind some black carbon on the top and ash at the bottom which you can easily clean.
Here are the steps you can take to properly clean and take care of the rocket stove so you can keep using it for a longer period of time.
Step 1 | Wait for it to properly cool down
The first step in cleaning a stove is actually the most important one for your safety and security. You should not just start cleaning up the stove as soon as you're done cooking the food. You need to give it a proper amount of time to cool down.
You might not think much of them but rocket stoves can actually reach very high temperatures. You need to give it a considerable amount of time to cool down before you can even think about starting to clean it up. How about you finish eating that meal and spend some time walking around before you plan on cleaning it up?
Step 2 | Remove the ash and coal
Once the stove actually cools down properly, you need to remove the coal and the ash from the stove. The wood you use leave these two as residue from the fire. The coal is left over wood that did not burn completely and the ash is the wood completely burnt out.
You are using a portable stove, so it is easy to remove both of these things. Remove the coal manually by picking it up and just dump the ash. It's pretty simple.
Step 3 | Remove the excess residue
If there is still some coal or ash that remains inside the stove and you cannot reach it yourself, you might need to use a blower. Blow a good amount of air inside the chimney, burning chamber and the airflow opening to remove the entire residue from the inside.
Step 4 | Cleaning the top
The top most part of rocket stoves is made using cast iron. This is the choice material for the top since it is able to withstand high temperatures for a long period of time and it does not get damaged. The fact that you will be using wood means there will be quite a bit of carbon produced.
The carbon will accumulate on the cast iron top and this is the reason why the top will be caked in black residue.
The smoke particles and ash can easily be removed by using a blower or wiping it off. Some manufacturers recommend not removing the carbon formation completely, so you should check out the manufacturer instructions about whether or not you should remove it entirely.
Step 5 | Removing the carbon formation
If the manufacturer instructions allow you to remove the carbon formation, this is what you need to do:
Create a mixture of vinegar and baking soda

Spray the mixture on a clean cloth

Gently rub the cast iron top
That will get the carbon formation off the top.
Rocket Stove vs Wood Stove
The main difference between these two types of cooking stoves is actually not in the fuel source, but how the fuel is burned. The combustion process for both of these is not the same and that creates a vital difference between them.
When a rocket stove burns the wood, it sucks up the soot and the smoke up into the air to the burn chamber to burn everything completely. There is a complete combustion of the wood and that creates a more efficient flame without the production of a lot of smoke. In fact, there is little to no smoke produced when you're using the best rocket stoves.
When a standard wood burning stove burns the wood, it releases the smoke and the soot into the air. The wood does not burn completely and it releases many contaminants into the air. The fire produced by standard wood burning stoves is not that effective in producing heat and it requires a lot more fuel to produce the same amount of heat that a rocket stove can with fewer pieces of wood in a shorter amount of time.
Safety Tips While Using Rocket Stove
Safety always comes first, especially when you are cooking. It is important that you keep a few very important tips in mind when you are using a rocket stove in order to make sure that you and others around you are completely safe.
If you are wearing gloves while lighting the stove, be extra careful since your hands will not have the same agility of movement due to the gloves.

If you are ever using an isobutene-butane stove, you should make sure that you do not let too much gas out while you are lighting it up because that can result in injuries.

Remember that you should always use the stove on an even surface that is completely stable.

Never cook food if there is is no proper ventilation wherever you are. If the wood does not get enough ventilation, it can start to produce carbon monoxide that is poisonous and can harm your health.

Never store your stove until and unless it has cooled down. Be sure never to touch the stove when it is too warm because that puts you at risk of getting burns.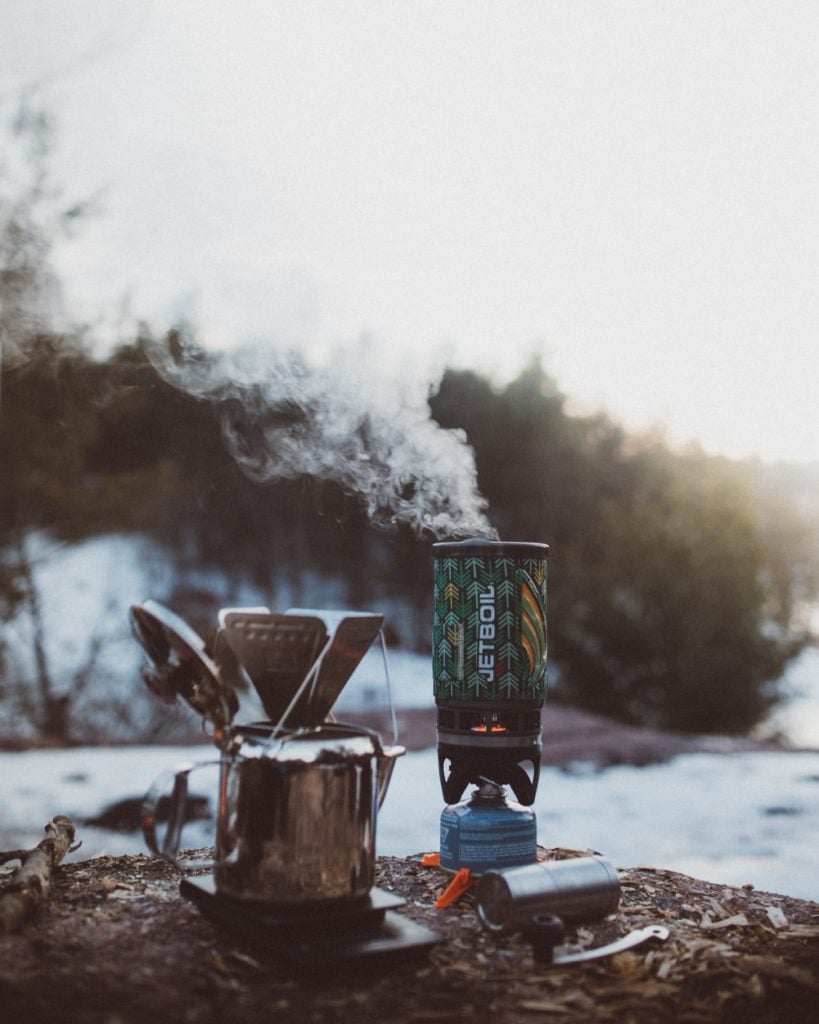 Maintenance Tips for Your Rocket Stove
If you want to make sure that your rocket stove lasts you for years to come with reliable service, you need to do more than just cleaning it up from time to time. Here is a look at the steps you need to take to maintain it and keep it running for a long time without failing you.
Tip 1
Make sure you always clean the burning chamber out every time after it has cooled down when you're done using it. If you use the rocket stove quite often, try to clean it out at least one time during the week if you cannot do it more regularly.
You might have to reach down into the chamber in order to remove the coal and ash. It is a good idea to wear gloves while you're doing this.
Tip 2
The directions you should follow to give the stove a wipe down can vary for different brands. Make sure that you carefully read the instruction manual section to understand how to clean it up.
Tip 3
Avoid using detergent for cleaning the stove. In fact, it is best not to use any cleaning products or soaps to clean the stove. They can harm the surface of the stove. It is better to use a soap free cloth that is wet when you're wiping it down.
Tip 4
Coarse sea salt, along with a piece of wet cloth, can be good enough to remove the caked up smoke and carbon. But a vinegar and baking soda mixture can also do a very good job for the tougher stains on the stove.
Tip 5
Remember to properly let the stove dry up before you store it away. The cast iron is capable of withstanding high temperatures, but it is still prone to rusting if you let moisture sit on it for too long.
Tip 6
Keep the stove covered when you have stored it away. This will prevent any moisture from getting to the stove and possibly damaging the surface. It also prevents any dirt and dust from accumulating on it over a longer period.
Do Rocket Stoves Really Work?
The fact that they have been rising in popularity over the past few years is for a reason. They are far more effective and portable than wood burning stoves and they create a very efficient means for you to cook when you are outdoors. We can guarantee you that rocket stoves do indeed work well.
How Hot Do Rocket Stoves Get?
A rocket stove is a very efficient device for cooking food. It makes good use of the fuel you provide it to burn. The pillar like structure channels almost all of the heat produced upwards during combustion, which means more and more heat is produced using a lower amount of wood. In fact, it uses 20% to 30% less fuel compared to the traditional wood burning counterparts.
A well-built rocket stove can go very high up on the Celsius scale. It can reach up to 350 degrees in less than 15 minutes. This is why it is advised to take as many safety precautions as you can while using a rocket stove and to use it carefully.
Once you are done using it, you should wait for a few hours to let it cool down properly because it gets very hot.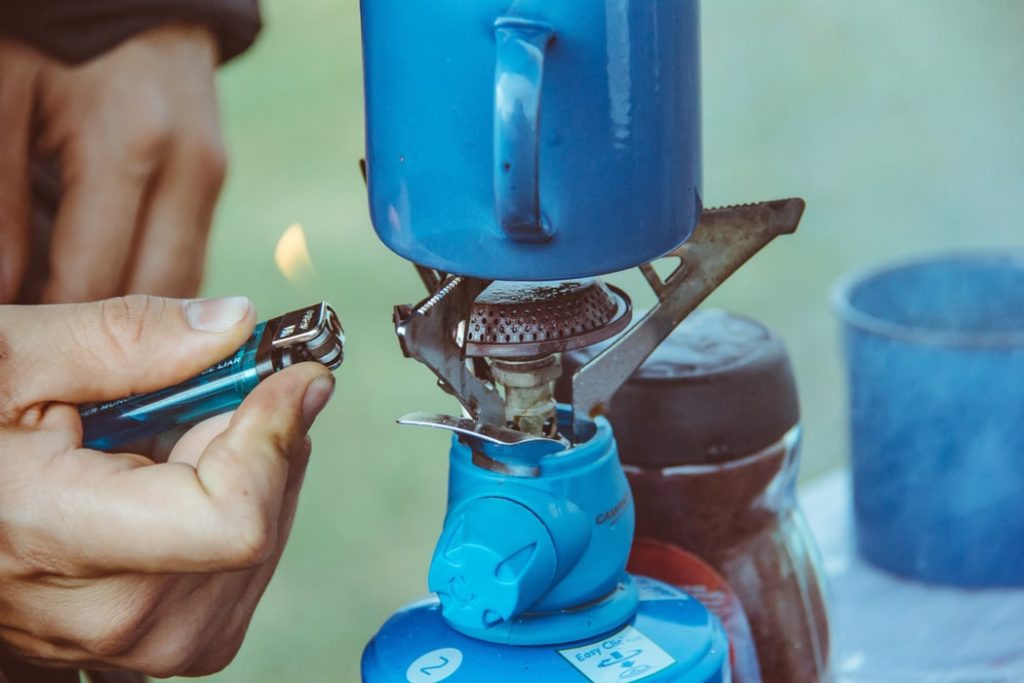 Advantages of Using a Rocket Stove
There are several reasons why using a rocket stove can be quite advantageous for you. Here is a look at the most important ones:
Efficiency
When you are in the outdoors, you can typically expect to have very few resources to waste. An advantage of using rocket stoves is that they burn fuel very efficiently. They require a lower amount of fuel to generate heat and they do it much faster than standard stoves. Little heat gets wasted since it is able to channel the heat with precision to the cooking surface.
Portability
Their smaller size makes them very easy to carry around. This is one of the biggest advantages that they have to offer. They give you a convenient to cook setup wherever you need.
Natural Fuel
Other than the models that use isobutene-propane fuel, rocket stoves rely on natural fuel. Natural fuel is a lot easier to come by, especially when you are in the great outdoors. You do not need to spend any money in order to get it.
Final Thoughts
We really hope that this in-depth look into the best rocket stove for camping and survival enthusiasts was helpful for you.
Using a rocket stove for your outdoor cooking needs is the least time taking and the most efficient ways to cook your food. With little caution and regard to safety, you can use a rocket stove to cook anything you want.
Related Articles
11 Best Firewood Rack to Consider 
19 Types of Fireplaces for Your Home
To Mount or Not to Mount a TV Over The Fireplace – Pros & Cons
38 Rustic Country Cabins With A Stone Fireplace For A Romantic Getaway
6 Best Wood Stove Fans | Buyer's Guide
9 Best Pull-Down TV Mounts to Use 
13 Best Copper Fire Pit to Enjoy This Fall
13 Best Fireplace Tool Set Reviews
9 Best Indoor Natural Gas Space Heaters
11 Best Infrared Fireplace [Review & Buyer's Guide]
9 Best Indoor Natural Gas Space Heaters
What is a Chimenea [Definition & All You Need to Know]