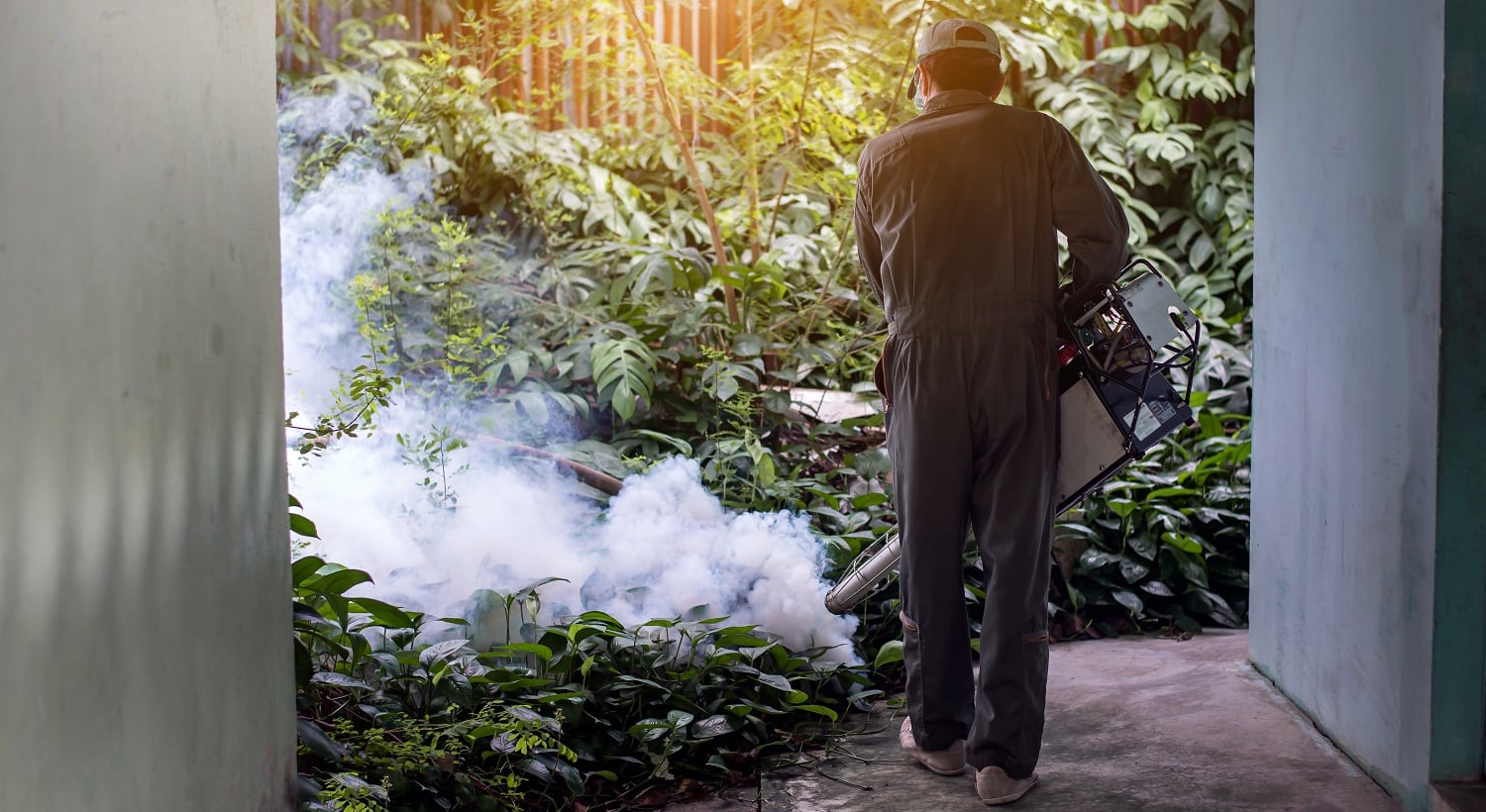 Evenings can be a great time to spend outdoors, and if you have a large backyard or a farm, there is nothing like it.
But mosquitoes and insects can be extremely bothersome and spoil a nice evening. This is where the Cutter Natural Bug Control comes into the picture. It will help prevent those itchy ankles and swollen hands and help your kids explore the world outside your home.
This formula is specially designed to keep insects at bay and prevent new ones from coming into your space. You can finally host barbeque dinners in the backyard after spraying the whole area with this unique formula.
If you are wondering whether it will still suit you, read on! We have a detailed guide ahead, which will tell you about the benefits of the product, followed by a FAQ section.
Without further ado, let's dive in!
Cutter Natural Bug Control Review

Sale
Why Buy This Product?
This formula has been known to be the ideal choice for making the outdoors safe. Made of a variety of rich ingredients, this product will please you and your family. Read on to know about the host of benefits that it boasts of.
Natural Ingredients
Lemongrass oil is a natural insecticide that can prove to be very beneficial for everybody. While artificial chemicals could cause health issues and could be detrimental for those with breathing problems, this can be used even if you have both kids and older adults in the family.
Lemongrass is a fresh scent that is liked by people. You can safely spray it outside on the lawn when your family is already outdoors. This will repel insects and will protect you from insect bites.
While this kills insects, it does not harm the grass growing on the ground. You can have freshly growing grass and not worry about it.
Protects The Lawns
As we mentioned, the grass will stay protected, while this product will kill all kinds of insects and ants that may hinder the growth of grass or plants. This makes it an excellent choice for farmers or DIY gardeners who invest in various types of crops or flowering plants. We often see parts of it being eaten by insects, but with this natural spray, that would be prevented.
Easy To Spread
If you have a large area to cover and spraying it from a bottle does not seem ideal, there is another excellent solution. You can attach it with a hose, which you generally use to water your plants. This will help in spreading over all patches that are infected.
Besides, the solution does not need to be mixed with water or any other kind of carrier fluid. It is not in a concentrated form and can be used out of the can. This will save you a lot of time and will ensure that you get the job done fast.
Wide Coverage
One of the major issues that occur with bug control sprays is the amount. When you have large areas to cover, you will need a cost-effective solution for it. The Cutter Natural Bug Control will provide you with exactly what you need as it covers an area of 5,000 square meters with one bottle. Hence, you can use it for large lawns, farmyards, and park spaces.
Suits All Weather Conditions
This product will work well in all kinds of weather. From summers to winters, you can use it whenever you wish to. But remember, if you are going to use it in the rainy season, you may need to apply it more frequently to see the desired result.
Kills All Types of Pests
From flies and mosquitoes to insects that pose a problem while harvesting, this spray will take care of all kinds of insects. The product is widely used by carpenters, too, while working with wood. If wood needs to be stored, use this spray frequently to ensure that insects do not make holes in it, or destroy the wooden planks.
The versatility that was offered was truly impressive, to say the least. From using it to prevent mosquitoes near our backyard pool to keeping our farmyards safe, this took care of all of it efficiently.
Also, it can eliminate ant hills completely, hence can be used in public parks and children's play areas.
Works as a Lawn Freshener
This also works as a yard or a lawn freshener, removing all kinds of nasty or weird smells. It boasts of a subtle scent of fresh lemongrass that will be very pleasant. Since the smell is absolutely natural, it does not seem out of place in gardens and open spaces.
The scent hangs in the air for some time to make this experience last. Spray it before your kids come out to play, and it should last till they are done.
What Could've Been Better?
Although the solution mostly consists of natural ingredients, it does have traces of artificial chemical compounds too. The artificial ingredients are necessary to make it work better and more efficiently. But we were happy to find that the chemical was not harmful to humans or plants and hence did not pose a problem.
Also, the formula will not last in the air for more than a day. In some cases, with enclosed open spaces, the effects may last for 2 days, but it is best to spray another time after 24-36 hours. If you are tackling an area with a lot of greenery, you may need to spray more often.
Pros
Has no toxic elements

Easy to apply

Covers 5,000 square meters

Smells fresh

Kills all kinds of insects and bugs
Cons
Needs constant reapplication

Presence of non-toxic artificial components
Cutter Natural Bug Control FAQs
Does it cause any damage to surfaces?
While the product does have artificial compounds in it, it is absolutely safe for all surfaces. This is only targeted towards pests and will not harm anything else. Just make sure that you do not directly spray it on your skin.
Since it is not made to be skin-friendly, and some might have sensitive skin, this may lead to rashes. Spray it in the air and wait for some seconds before you walk through the area.
What kind of pests are targeted?
It will help you get rid of most flying insects, including mosquitoes, cockroaches, houseflies, and silverfish, to name a few. We found that it works well with crawling insects too, like ants and other bugs that eat up plant leaves.
How long does it take to show results?
You will be able to see results almost immediately. Spray the affected areas and then wait for a few seconds. You will see an immediate drop in the number of flies, and you will stop hearing that irritating buzzing sound.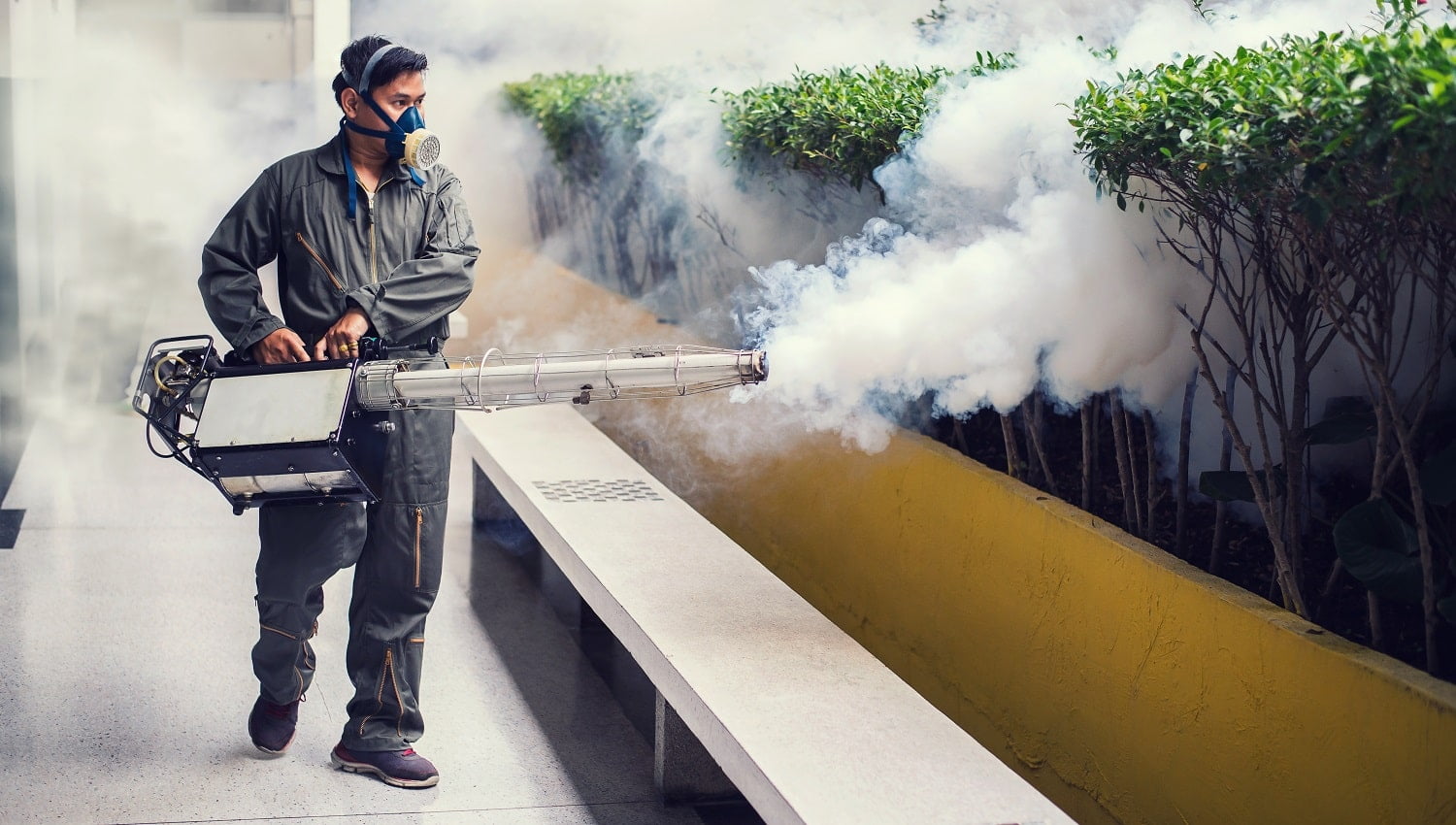 Cutter Natural Bug Control Verdict
Despite having the few flaws that we found, it is essentially a beneficial product and will not disappoint you. Cutter Natural Bug Control does its job well and will not prove to be harmful to you or your pets.
We have finally been able to get rid of the constant insect bites, and what's more! We could carry our food outdoors too. Previously, we could not take it out because of insects flying around and settling on our plates. If you face the same issue, this is going to give you a lot of peace.
With this, we will take our leave. Go ahead and try the product out. Let us know how it worked for you in the comment section below.
Till next time!
Related Articles
11 Best Mosquito Fogger Insecticide
27 Best Plants That Repel Flies
39 FREE DIY Bat House Plans to Shelter the Natural Pest Control