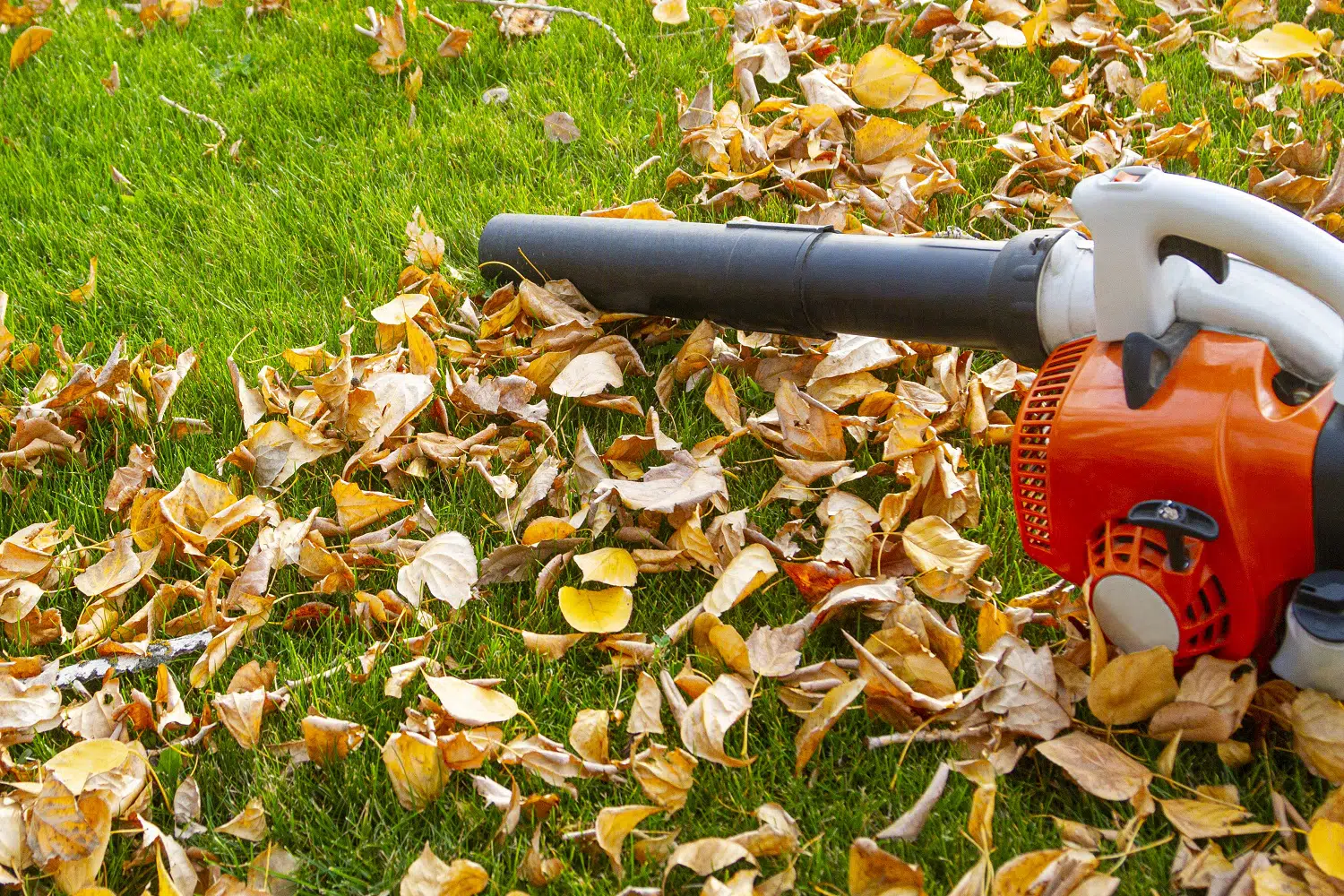 Autumn leaves can look beautiful, but it is a task to remove them from the yard. What if we told you that there is an easy way to do it!
If you have worked with a rake all your life, autumn must come with a fair share of backaches. Well, it is time to turn to the Echo PB 580T, which will blow away leaves without you needing to bend down and hurt your back.
It is a premium choice that will have you bidding goodbye to the rake for good! If you have a large backyard, this powerful electric model will help you clear the entire area in the least amount of time – such is its power.
To make your job easier, we decided to test out the Echo PB 580T ourselves and then review it. In the process, we learned a lot about the way it functions and what its best and worst attributes are.
So, grab a cup of coffee and dive in!
Echo PB 580T Review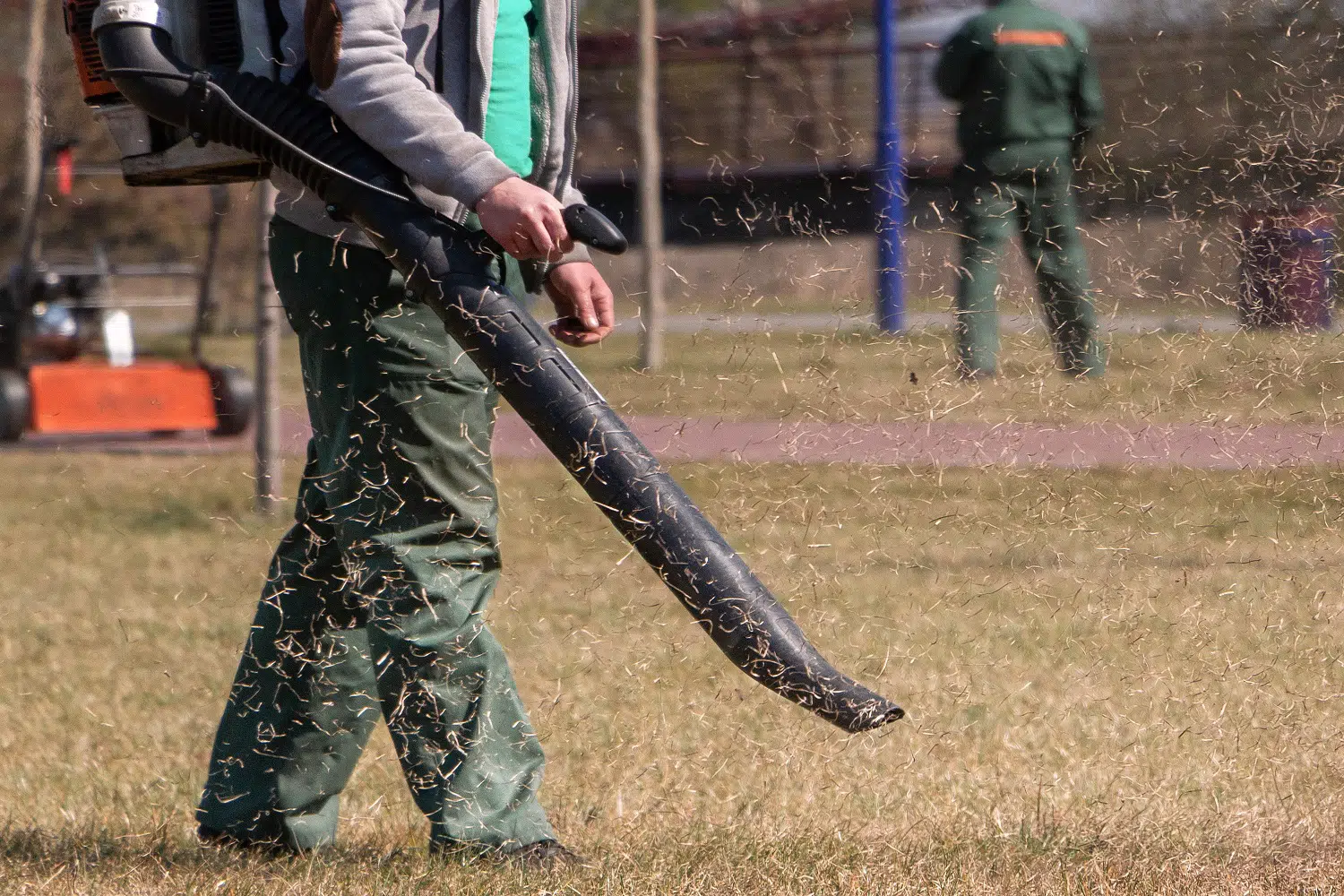 Why Buy This Product?
If you are wondering why we picked this product, we should tell you that Echo has become a well-known brand over time. This product is one of their best creations, and it works well in keeping the garden clean. We will move on to discussing each of its brilliant attributes one by one.
Powerful Performance
The durability of its engine is essential for you to be able to use the machine without worrying about it breaking down. The device is equipped with a 2-stroke engine and a tube-mounted throttle, which will easily last for long. It is very durable, and you can carry it around or transport it easily.
To add on, you can use the product for long hours without needing to refuel it. The fuel level can be seen easily, and you will never run out of fuel without being prepared for it. Easy visibility is an important addition which most devices do not have.
The machine will also allow you to control the power and speed accordingly. This makes it energy efficient and you can switch it off immediately after you are done.
Not only leaves, but different kinds of wastes and debris can also be cleared off with this. There are different settings for each of them.
Blowing Capacity
When it comes to blowing leaves, nothing can stand in the way of this blower! It functions quite well and will ensure that your garden is clean within minutes. The common problem with leaves is that they get wet easily and pile on in the yard. So, damp and wet leaves are heavier, and most blowers find it difficult to work with these.
This is where the Echo PB-580T comes in the picture with its brilliant capacity to deal with wet leaves too. Thanks to the blower's speed being very high, piles of wet leaves can easily be taken care of. A handheld throttle will help you control the speed, and you can adjust it according to the power needed.
Comfortable Straps
A good backpack blower needs to be very comfortable to carry around. Although this model weighs around 28 lbs, it should not be a problem since you will be carrying it on your back. The straps are what make it easier, and compared to other brands, this one offers wide and comfortable straps. They will mold on to your shoulders and provide you with ample support.
We were able to carry it around for a longer period without feeling the weight. What's more! You will not have to worry about a neck or shoulder pain as the straps ensure proper weight distribution. Older adults with back problems can also use them efficiently without needing any form of extra support.
5 Years Limited Warranty
Most companies manufacturing equipment do not offer long term warranty, and even if they do, it ranges from 6 months to 1 year. Echo, on the other hand, offers a 5-year limited warranty. This includes fixing the device any time it does not function well or there's a problem with any of its parts.
However, the warranty does not extend to general wear and tear and will not be valid if the customer messes up any part. There are other rules that fall under the terms and conditions, and hence, it is best to go through their detailed list once the shipment is delivered.
Noise Level
Since this machine is considered to be very powerful, you must be expecting a loud noise along with it. But that is surprisingly not valid for this model, and the maximum sound is 70 dBA only. Yes, you will hear the machine whirring, but that should not disturb anybody inside the house or your neighbors.
Quality
The build quality of this product is excellent, and we were very happy to find the right balance between plastic and steel parts. The weight would have been much more if the entire machine was made of steel. On the other hand, too much plastic would mean less durability. A combination of both keeps the weight in check and makes the blower perfect for home and light-duty professional use.
Additional Attribute
Lastly, we will talk about that one extra feature that adds a feather in its cap. We know how difficult it can be to work in the sweltering heat. This is generally the case if you live in a tropical region or it is summer season. To keep you cool, this machine cycles cold air around you. It will not be very cold, but it will be enough to keep you feeling alright.
What Could've Been Better?
Although we have no complaints about its functioning, we should mention that the device is perfect for professionals and semi-professionals who have some experience of using a blower.
If you are a novice or this is the first device that you plan to use, it may be difficult to operate. You may take time to learn the process. Since this has professional-level controls, you might have to research a little and watch YouTube videos to know how to use it.
Secondly, the product is expensive and may not be an affordable option for the average homeowner. But we would still suggest that if you are able to splurge just a bit, then this is a great deal. It will last for long and will serve well in keeping the backyard or garden clean.

Pros
Easy to assemble

Works silently at 70 dBA

Known to be very durable

Perfect balance of steel and plastic

5-year limited warranty

Cycles cold air to keep the user cool
Cons
Very expensive product

Could be difficult to use for first-timers
Echo PB 580T FAQs
How To Know When To Fill The Tank?
The best part about this device is that it comes with a translucent tank. You can see through it to understand how much fuel is left. Fill it up when the level has come down to 25% so that the blower never stops functioning.
Are Instructions Provided Along With The Product?
You will get a booklet with the package, which contains details about how to use it. They are going to be helpful but may not be enough for first-timers. In such cases, you can call up customer care and ask them your queries. You could also go through links on YouTube about how to use it.
Does The Warranty Stand Valid For All Damages?
While the company has provided for a long term 5 years warranty, it is limited. It will not be extended to your machine in case of wear and tear or damage due to the user's fault. However, if a part starts to malfunction, the company will take care of that.
Also, remember to not tinker with the parts yourself. First, call up customer care and get it checked by the company representatives. The warranty may become null if you have already dismantled the machine before.
Another point to remember is that the warranty would not work on second-hand products even if it falls within 5 years of purchase.
Can It Be Carried Around An Entire Farm?
Since there are no power cords attached to the product, you can take it around your farm easily. In fact, we were able to take it on our cross country road trip too to clear off spaces where we were going to set up camp. This would work well, and all you need to check is the fuel tank.
Although the price of this model is on the expensive side, we still feel it is worth it. It is packed with the best of features and is known for its durability. Designed for professionals, they can be used for long hours without any hindrance. Also, you can switch it off while walking around your yard, saving fuel. All in all, this is indeed cost-effective and should work well for you.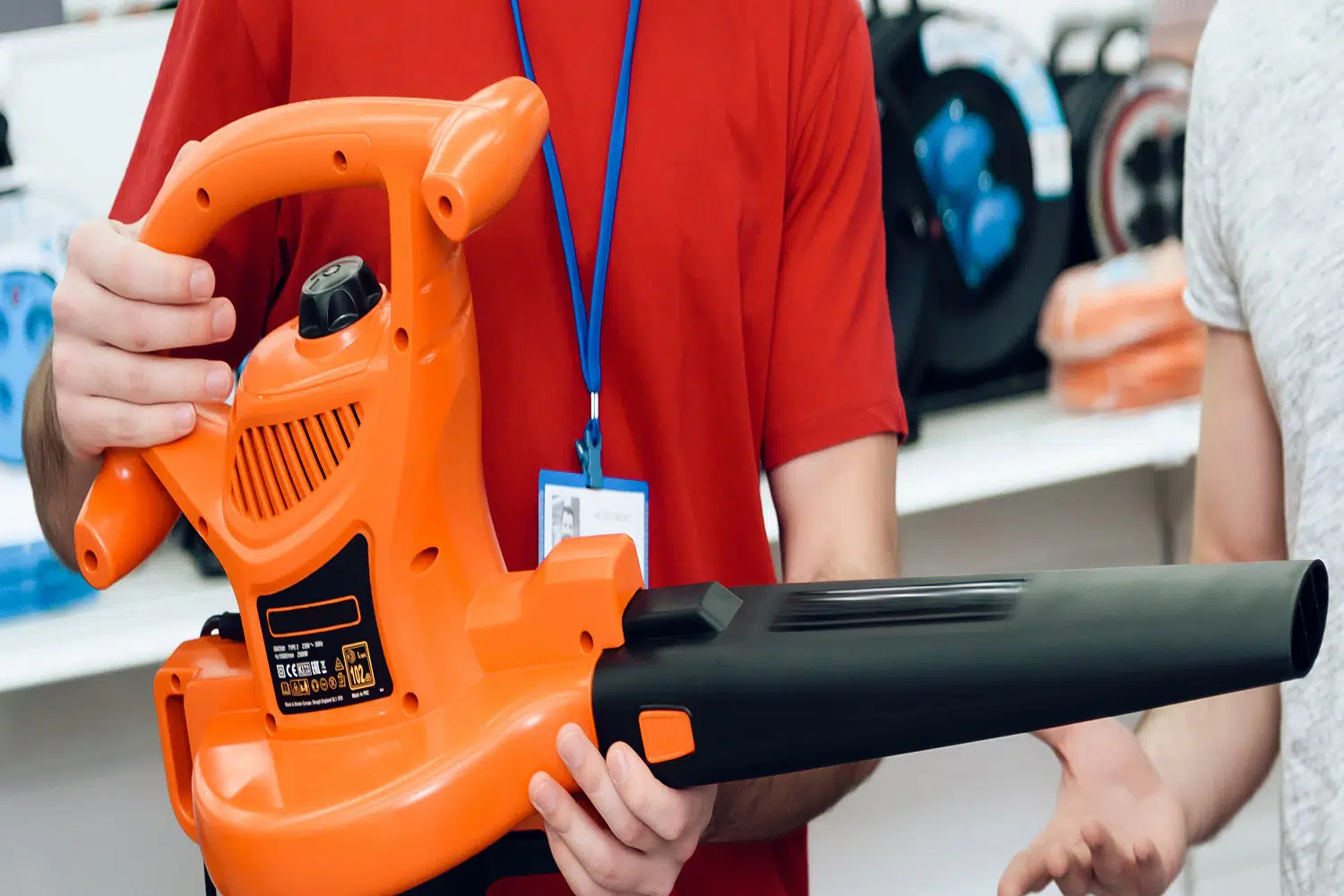 Echo PB 580T Verdict
If you have been looking for a blower for professional use, this Echo PB-580T is the best option to get. It will allow you to work for hours without needing a refill. We found it to be well-suited for large gardens and yards. Also, you can use it on farms if there are many trees surrounding the area.
Despite being expensive, we would say that it is worth the extra bucks. For the premium quality and efficient performance that it offers, it is a great deal indeed!
With this, we have come to the end of this article. Let us know about your experience of using this product in the comments section below.
Until next time!
Related Articles
13 Lightest Weight Leaf Blowers For Home Use
Dr. Leaf Vacuum VS Cyclone Rake