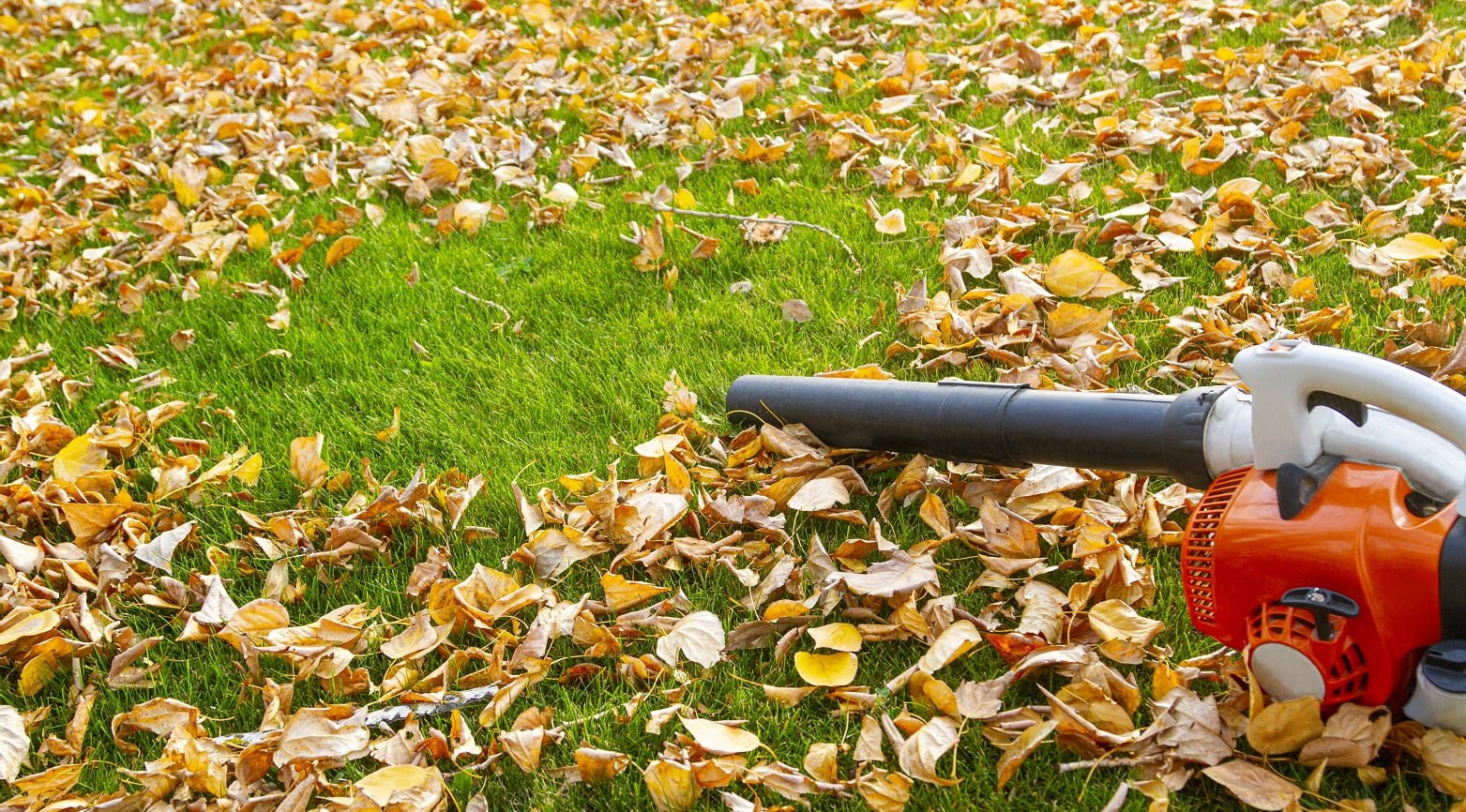 Remember those painstaking days of sweeping driveways and yards with nothing but a broomstick, after a massive storm? 
Who doesn't! With that came quite a lot of back pain. And often a not-so-clean driveway, or whatever you wished to clear up. This is why when leaf blowers came to the scene, people left their brooms for good and embraced this nifty device!
What's even more impressive is, the invention of this smart device led to the easy solution of hundreds of other jobs. 
Well, let's say, garage cleaning. Even a decent mid-range leaf blower can tidy up your garage or workspace, including all its tight corners almost as efficiently as vacuum cleaners. Or, have you ever tried cleaning your car with it? Do it sometime. It works wonders. 
If we keep listing the utilities, we will be here for a while. And so, without any further ado, let's begin with the reviews.
Most Powerful Leaf Blowers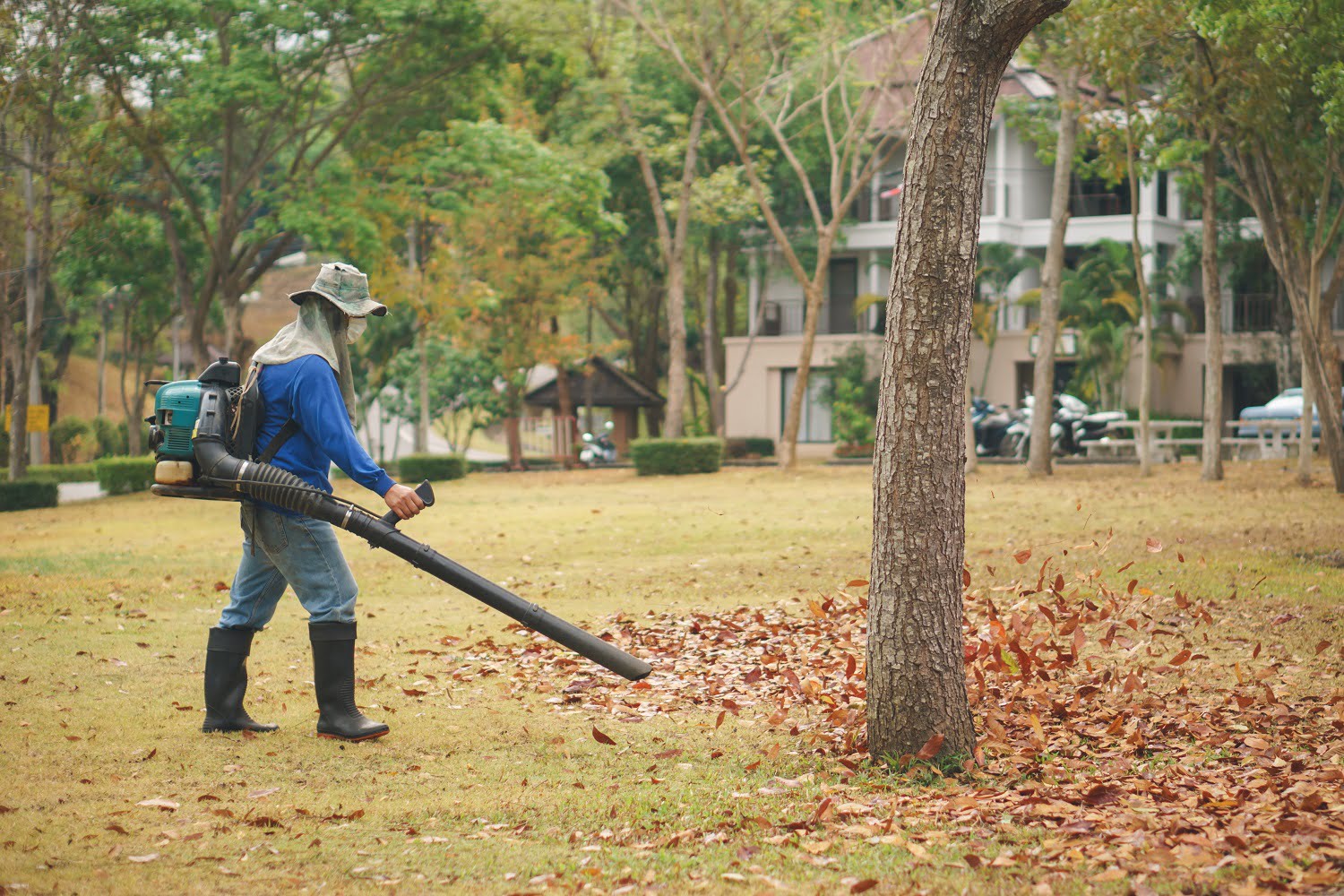 Toro is one of the go-to brands when it comes to gardening equipment, and they've always remained true to their tagline. 'Keeping yard work simple' is something that each of their products adheres to, which is why we chose the 51621 model. 
Let's now find out whether this leaf blower can fulfill your needs.
Why did we like it?
To begin with, the Ultra Plus Leaf Blower weighs around 9 lbs, which definitely can't be considered lightweight. But what amazed us is its uniform weight distribution throughout the length of its body, which leads to minimum hand strain. Moreover, its 3-in-1 versatility of being a blower, a vacuum, and a mulcher is further enhanced by a maximum airspeed of 250 mph.
One thing to note is that you shouldn't confuse this vacuum feature with the functionings of a vacuum cleaner. What this triplet combo does is, first, it blows the leaves, and with the vacuum option, you can suck them all into a bag. Finally, with the mulcher, you get to grind the leaves further, to make it ready for composting. 
And the variable speed technology doubles down on the blowing process with the 3 specialized nozzles. Talking of which, the 3 nozzles comprise a power insert, a concentrator, and an oscillating nozzle. While the first is for optimum speed, the concentrator nozzle is narrower to create a more reliable flow of air, best suited for blowing the corners and crevices. The oscillating nozzle maneuvers the air from left to right, which increases the full blowing path. 
And one last point about the mulching mechanism is it can reduce almost all the collected leaves into bits and pieces of 0.5 inches. So, overall, it's a perfect leaf blower for households.
What could have been better?
First, let us tell you this is an excellent leaf blower. But we found some minor pitfalls with this product and one of them is the short cord length. So, to cover your entire garden area, you gotta buy an extension cord. Moreover, some people mentioned this device is too powerful for them to handle, as, at full throttle, it leaves the hands shaking.
Pros
Easy controls

Variable speed

Different nozzles for different speeds

Highly versatile

Leaf collection bag included
Cons
No extension cord included
If the previous model had a short cord and wiring issue, this brushless leaf blower from Greenworks has removed the hassle of cords altogether. And needless to say, this is one product the environmentalists would love. 
Why did we like it?
The Greenworks Pro model takes a clear lead when it comes to choosing one of the most powerful cordless electric blowers. Well, no fossil fuel usage means zero carbon footprint, and so you can rest assured you are doing absolutely no harm to the environment by taking home this axial blower.
Coming to its features, the device doesn't have precise variable speeds, but 3-speed changing settings. And it's noteworthy to mention that on speed 1 the battery will last for a generous 70 minutes, for speed 2 it's up to 28 minutes of continuous runtime, and the highest speed works for only 12 minutes. We believe for most, the first speed setting should suffice; and unless your lawn is covered with wet leaves, you don't need to access the higher speed settings.
The highest speed works excellent on corners and crevices of walls. Talking about speed, the maximum air velocity is 125 mph, while the airflow volume maxes out at 500 CFM. So, despite being a cordless model, we have very little room to doubt its performance.
Moreover, what's even better is its noiseless operations. While most corded and cordless blowers make a hell lot of noise, Greenworks performs everything like a breeze at less than 60 dB. And powered with a quick-top up battery, you'll never get stuck in the middle of your leaf blowing sessions due to lack of power shortage.
What could have been better?
Well, this is a pretty great model with ingenious technology. But here's a minor error with the weight/size balancing ratio. The thing is, the batteries of this model are quite heavy, and the blower gets a bit dizzy in your hand once loaded. Still, with a little bit of maneuvering, you'll get used to this minor disorder pretty soon. Nothing to worry too much about!
Pros
Brushless motor

Cordless

Lightweight

3-speed settings for versatility

Noise-free operations
Well, while we were reviewing those rugged, all-rounder snow blowers of this company, we had wondered about their other outdoor home care products. And incidentally, we stumbled upon 2 Husqvarna models, which we have included in this list, each having their own USPs. 
The 125B handheld blower is one of our favorites because of the optimal packaging of features in a mid-range model. Now, let's find out whether this leaf blower can suit your needs.  
Why did we like it?
The first aspect that caught our eye about the 125B model is its lightweight and compact build. It comes at a weight of mere 9. 4 lbs and is also considerably slimmer than other gas-powered models. Moreover, the blower tube is intricately designed to minimize stress on the hands by reducing the rotation force your wrist gotta apply. And as it's quite lightweight, women and people with bone-degenerative diseases would love operating this device.
Coming to its other features, the model features an air volume of 425 CFM, which is more than what's required to blow out not just leaves, but also twigs and sticks. And its 170 mph maximum speed is an expert of hitting out at any kind of debris with optimum force, careful not to spread the piled heaps and turn your garden into a further mess.
And finally, the blower comes with 2 different nozzles: one is circular and the other high-velocity. Additionally, you'll also get a cruise control that maintains uniform speed throughout the operational time. This comes to great use when someone is blowing through a large area such as an estate or vast swathes of golf fields.
What could have been better?
We don't know why Husqvarna left this fault in their design, but it's really not that great for lefties. That's because the fan is located on the right, and if you aren't being careful and also a lefty, the blower will suck your clothes right in. We hope the 125B gets a fresh upgrade real soon. Otherwise, the world will miss out on a great leaf blower just because of this minor pitfall.
Pros
High max speed

Easy controls

Very lightweight

Minimum strain of hands and wrists

Very compact
Well, as promised, we are here with another model of Husqvarna. It's a mid-range model that comes to great use because of its versatility. If you start listing all its features one by one (don't worry, we're here to do it for you), the product becomes all the more irresistible. 
Its USP lies in the fact that it has an X Torq engine, which increases fuel efficiency and reduces harmful exhaust emissions.  
Why did we like it?
Let's start with the utility of the X Torq engine. Well, as the company comes with 325 years of designing homecare products, they always manage to come up with some ingenious technology or the other. And Husqvarna's patented Torq engine works like a pro in minimizing gas usage and emissions by up to 60%. And consequently, the output increases by a decent 20%. 
It wouldn't be an exaggerated claim to make that this is one of the most fuel-efficient gas snow blowers currently on the market. What's more, despite a weight of 22.5 lbs, the device has its weight distributed with utmost precision, and with the shoulder and waist straps, you won't even feel anything weighing down on you while wearing the blower.
Talking about its speed, the air velocity maxes out at 215 mph, one of the highest among all the blowers we have reviewed thus far. And just like the 125B model, there are 2 nozzles here as well that can produce 431 and 191 CFM of air volume to suit a wide array of jobs. Moreover, with variable speed, cruise control, and auto-return stop switch, the smooth workflow that this model delivers is unparalleled.
What could have been better?
Errmm, noise! Too much noise from a robust little beast. It produces a significant amount of whirring sound, hitting close to 90 dB, and that's a bit annoying. The 125 B model makes significantly less noise than this but lacks in versatility when compared with the 150BT. But you can overrule the noise factor by the rest of the features it has to offer.
Pros
Easy to start

Perfect ergonomic design

Variable speed

High maximum speed

Patented X Torq engine for reduced emissions
Cons
Difficult to assemble

Noise
All this while we've covered a wide range of backpack leaf blowers. Well, although these are pretty great models, it's quite difficult to skim through estates and vast properties with these backpacks in hand. We mean, if you do that, cleaning and blowing wouldn't just be a mess, but itwould also know no end. So, here we are with a powerful walk-behind leaf blower.
Why did we like it?
Well, we have mentioned the user base of this product right in the intro, so that you know what you're looking for. This device is mighty, no doubt about that, but if you don't own a large property, the blower won't be able to reach its full potential. So, there.
Coming to its features, the unit sports a 4-cycle 163 cc OHV engine, which can raise a torque of 6.5 foot/pound like a cakewalk. This massive torque will hit up an air volume of 1,200 CFM while the speed maxes out at 125 mph. 
The enormous air volume will blow and collect all leaves, twigs, and sticks with a power that's 4 times that of the backpack blowers. And with a 0.875-gallon capacity tank, you don't need to worry about its frequent refilling, so that you can cover up to 3 acres all at one go.
As this is a walk-behind model, Southland took care to include 12-inch rear wheels. And for maximum maneuverability over any kind of terrain, there are swivel-front wheels that can do a complete 360 like a wheelbarrow. 
What could have been better?
Nothing much to complain here, really! But there's one bummer which we couldn't ignore. And that's the lack of variable speed control. Although we understand estate lawns generally require a uniform high-speed, throttle control is still a much-desired feature to accommodate different kinds of situations.
Pros
Durable design

Highly adjustable vane and chute

Easy to operate

Highly maneuverable wheels
There's a saying that no one gets more excited than a Spanish commentator when he sees a football about to reach the goal. And the same goes for us when we see Dewalt products. The thing about this company is not just about how renowned it is. The fact that it never ceases to improvise and invent brand new technology is what fills us with wonder.
The XR Brushless blower is another popular product in the company's long line of prestigious power, construction, and home care tools.
Why did we like it?
Honestly, when we saw Dewalt has come out with a brushless motor leaf blower, we instantly sought to review it. And sure enough, as expected from the company, the durability and efficiency of the motor are many times more than the other blowers in this price range. On top of that, what amazed us was its noise and gas-free operations with a smooth startup, just at the pull of a trigger.
Its lightweight design combines with the axial fan to regulate an air volume of 400 CFM and a maximum speed of 90 mph. Well, you may think this is quite lower than the other cordless blowers, but as it's an axial fan, things are different here. If you aren't aware, axial fans compensate for this low speed with its high flow rate.
One major point of departure from the other backpack models is its intelligent battery placement. We have seen even the famous brands like Husqvarna failing to include this feature in their models. But Dewalt pushes through another step to balance the entire unit perfectly so that there is no hand and arm strain even after long hours of usage.
And talking about longer spans of work time, the cruise control feature maintains a constant speed quite efficiently.
What could have been better?
The difference between axial and centrifugal fans doesn't show any significant change in its performance, except the fact that axial fans tend to be a bit on the noisier side. So, yeah, this model is a bit noisy, but the way it handles leaves entirely compensates for this pitfall. There is no question about the machine's performance.
Pros
400 CFM power perfect for medium-sized patios, garages

Low maintenance

Gas-free

Large bow tube to cover a large area

Variable speed with speed lock
Like the Toro 51621 model, here we have another corded electric leaf blower from the legendary Black+Decker. Very few need a separate intro for the manufacturer as we all know how they earned and consistently kept the spotlight on itself. 
As they never fail to come out with some of the most user-friendly, technologically-advanced, high-end products, we thought to review one of their leaf blowers.
Sale
Why did we like it?
Yeah, the 51621 Toro model matches quite a lot of features with this model. First of all, it's a 3-in-1 blower-vacuum-mulcher model that will carefully tend to all your leaf blowing needs. Second, it also comes with a collection bag, where the device collects all the mulched leaves after shredding them to pieces. 
And to add to the user's convenience, the secure tool-free mode changing facility allows swapping between blower and vacuum in seconds. What's more, Black & Decker understands the hassle of wires, which is why they have included a built-in cord retainer to keep the extension in its place and enhance uninterrupted usage.
Furthermore, the 12-amp motor makes 50% less noise (according to company claims) and delivers an air volume of 385 CFM. This combines with a massive airspeed of 250 mph (with 2-speed selections) to clear out driveways, sidewalks, decks, and garages of all debris. Last but not least, the 2 speeds are for collecting flower beds and matted leaves, both of which demand different rates to ensure proper assembling of all debris.
Oh, the mulching feature! Well, this model will keep all your mulching needs at bay because it can mulch 16 bags of leaves down to 1. So, why waste money on fertilizers when Decker has you covered with perfectly ground 0.5" mulched leaves?
What could have been better?
We faced no performance issue with this product, as expected from the manufacturer. However, the collection bag is made of cloth, which is why it leaves a heck lot of dust behind. This is a serious downside because the soil will cover you from head to toe. So, keep some dust-resistant suit handy for the task.
Pros
3-in-1 model

Lightweight

Efficient mulching

High CFM

Low Noise
Cons
Collection bag leaves dust behind
Kobalt is another well-renowned company that has recently gained a lot of following among American households because of its durable homecare products. And when we saw that this leaf blower comes with a massive 630 CFM, we were frankly quite astonished. Instantly we checked the price tag, and that amazed us even more. 
Check out this 80 V model from Kobalt, which pretty much fits the definition of convenience.
Why did we like it?
Well, like the Dewalt model, Kobalt also incorporates an axial fan in this cordless blower. This forms the very core of the high flow of the model, which is, as we mentioned before, 630 CFM. Moreover, this axial blower has an excellent runtime of 75 minutes on the lowest setting. The Greenworks model we chose has a runtime of 70 minutes, and Kobalt stretches it to a few more functional minutes, that too at a lower price.
Talking about its power, the 2.5 Ah battery hits the motor to give airflow of up to 140 mph, which perfectly suits heavy dirt, debris, and leaves of all sizes on most surfaces. So, driveways, patios, backyards, rooftops, this intelligent device covers them all!
Finally, with a variable speed trigger, the highly efficient brushless motor system provides excellent power and torque but with zero noise. What's more, the lightweight design of 9 lbs moves like a feather in your hand, making all leaf blowing and cleaning tasks a complete cakewalk.
To sum up, this is a device with straightforward controls, some great features of convenience, and extreme power.
What could have been better?
Although the battery proves its worth in the neutral mode, in the turbo settings, the juice drains out pretty quickly. This is one fault of the product, which caused a bit of annoyance, but considering the extensive CFM, it seems like a reasonable tradeoff.
Pros
Powerful brushless motor

Convenient controls

Very high CFM

Noise-free operation

Lightweight
Cons
The battery runs out fast in turbo mode
How is it that power tools or homecare products' lists fail to accommodate a product from Worx? Ermm, nope. Their products are so compelling, the list only 'Worx' by including a Worx tool! And the manufacturer has proved its worth once again with this unique turbine leaf blower. Check out this model, and thank us later in the comments.
Sale
Why did we like it?
Worx has made an outstanding entry into the world of leaf blowers with an insane turbine motor, the kind they put in jet engines. Well, what is it exactly? The motor comprises a hyper-stream nozzle and a dynamic flow design that can push a large amount of air at an extremely high velocity. This is the reason behind its impressive 600 CFM and a maximum air velocity of 11 mph.
What the device lacks in speed, is well compensated by the outstanding air volume. Worx has set a benchmark with this motor type as it can shift huge piles of wet leaves from a distance of about 8 ft. Most leaf blowers of this price range would probably fail to achieve this feat. 
We also like the fact that every aspect of this blower speaks of convenience. First, the 2 variable speeds cater to a clearing of tight corners and pavements as well as large, open lawns. Second, its lightweight build combines with the ergonomic single-handed operation to reduce any chance of difficulty during all blowing activities. 
And the hyper stream nozzle has another function, which is to concentrate all the air volume into a specific area of a smaller radius. This increases the leaf-clearing efficiency a lot more than the other models of this price range.
What could have been better?
The only pitfall that we found about this trailblazing model is its short cord length. Being a corded model has this disadvantage, but we think everything can be accommodated when a turbine jet engine motor enters the scene!
Pros
Excellent CFM

Very convenient

Super-fast assembling

Lightweight 6 lbs design
As we have included only one walk-behind leaf blower, how about another one that comes cheaper with all great features? And when the manufacturer is Sun Joe, it calls for a detailed check-up of all the awesome features. 
Previously, we had reviewed and even tested some of their battery-driven snow throwers. And from then on, we feel deliver the next-generation products, keeping the costs considerably low. 
Why did we like it?
While the previous walk-behind blower was dedicated to people owning extensive properties, this one accommodates medium-sized farms pretty well. The product comes with a durable steel build and rough-terrain, highly maneuverable wheels like the versatile Southland model. Durable wheels are a crucial characteristic of walk-behind blowers, and Sun Joe has done a perfect job with it.
Coming to its operational features, it's a 3-in-1 combo of a surface sweeper, vacuum, and a mulcher. The high-impact resistant mulcher slices up leaves up to 1/5th of their sizes, and your soil is always ready for a heavy composting session. 
Moreover, with an airspeed of 165 mph and an air volume of 600 CFM, you don't need to worry about its performance at all. For all mid-sized properties as well as simple driveway and backyard clearing, this high air volume proves highly efficient. It clears and collects all the obstinate twigs, sticks, and leaves with utmost precision, while its 14-amp motor ensures performance has an all-time high.
What could have been better?
It seems no one pays attention to the build quality of the leaf collection bag, and Sun Joe is no different. Most users have commented that the bag got ripped after the second session of heavy leaf blowing. Finding separate bags for leaves is not much of a hassle, but our question is, if a company is manufacturing a great design, why such reluctance in adding a small, sturdy detail to it?
Pros
Durable wheels

High CFM

High-impact resistance impeller

Powerful 14-amp motor
Cons
A flimsy leaf collection bag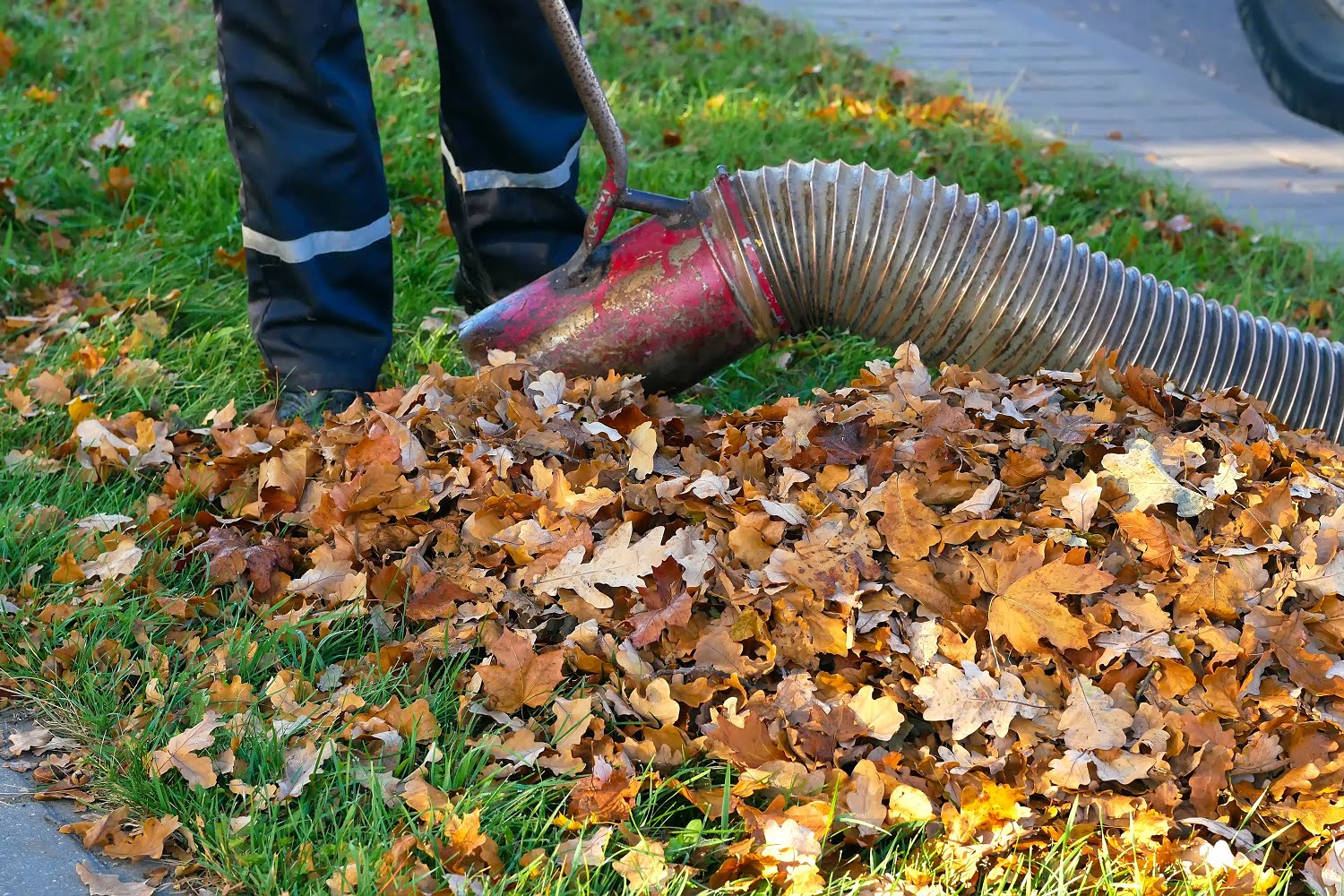 Powerful Leaf Blower Buyer's Guide
These high-performing leaf blowers have been carefully shortlisted from a wide array of products. And if you've gone through tool-hunting before, you must have an inkling of what lies in store! Out there, in the market or on the web, it's difficult to find any difference between the marketing strategies of various companies. 
More often than not, false claims overwhelm you before getting time to think about the specific needs which inspired the search in the first place. This is why we wanted to skim through the few basic features one needs to keep in mind. If none of the products from this list suit your needs, read on these few guidelines, and then hop into the market.
CFM
Here's what you need to know about this characteristic: the higher, the better. But that's what they tell you as well, right? Well, CFM stands for Cubic Feet per Minute, and it's the central choosing criteria for leaf blowers. It's a measure of the amount of air the device can blow in a single minute, and a higher CFM ensures your leaf blowing process is not just neat but smooth as well.
MPH
Many fancy marketing gimmicks carefully brush past the CFM and show the MPH instead. No doubt, the MPH factor is an important one, but not more than CFM.
Anyway, that being said, as you must be knowing, MPH stands for mile per hour. In other words, it's an indicator of the force with which the device will push the leaves, and with increasing MPH, the power increases as well. 
But here's the catch. If a device has a large pushing capacity (more MPH) but doesn't have enough air (CFM) to push the leaves, it actually lowers the productivity of the blower.
So, always keep in mind to have a delicate balance between these two factors. And once you get the hang of these 2 aspects, the rest of it is a cakewalk.
Looking for comprehensive kits
We always advise people to look for those blowers that come with a waist and shoulder strap, different types of nozzles, and of course, a long hose. Moreover, if you're looking at wired models, make sure you buy one that has a long cord or one with durable extension facilities.
The focus should be on what eases your job the most, and other than the device, these small parts go a long way in fulfilling your convenience quotient.
Verdict
We are at the end of this extended piece and have a hunch that at least one of these listed products would suit your needs. 
But, we also understand that choosing from a wide array of equally compelling choices is not just confusing, but a painstaking task. The worst part is, anxiety creeps in because we're always apprehensive about getting our hands on the 'best' product.
So, here's our final verdict for the day.
If you're looking at decent-budget models, the Worx model is a clear winner due to extensive leaf blowing capacity and insane technology. But the Dewalt and Black & Decker models aren't a lot behind and impressed us with their unique features. Still, Worx blew us away!
And among the high-end models, we'd choose the Husqvarna 150 BT model due to its unique X Torq engine that maximizes productivity and minimizes fuel consumption.
Finally, between the 2 walk-behind leaf blowers, Southland is our preferred choice because of its insane capacity.
We hope you found this extensive guide pretty useful. Tell us if there's anything that we missed or any trending product that you'd like us to review. All in the comments!
Till then, goodbye! Stay tuned.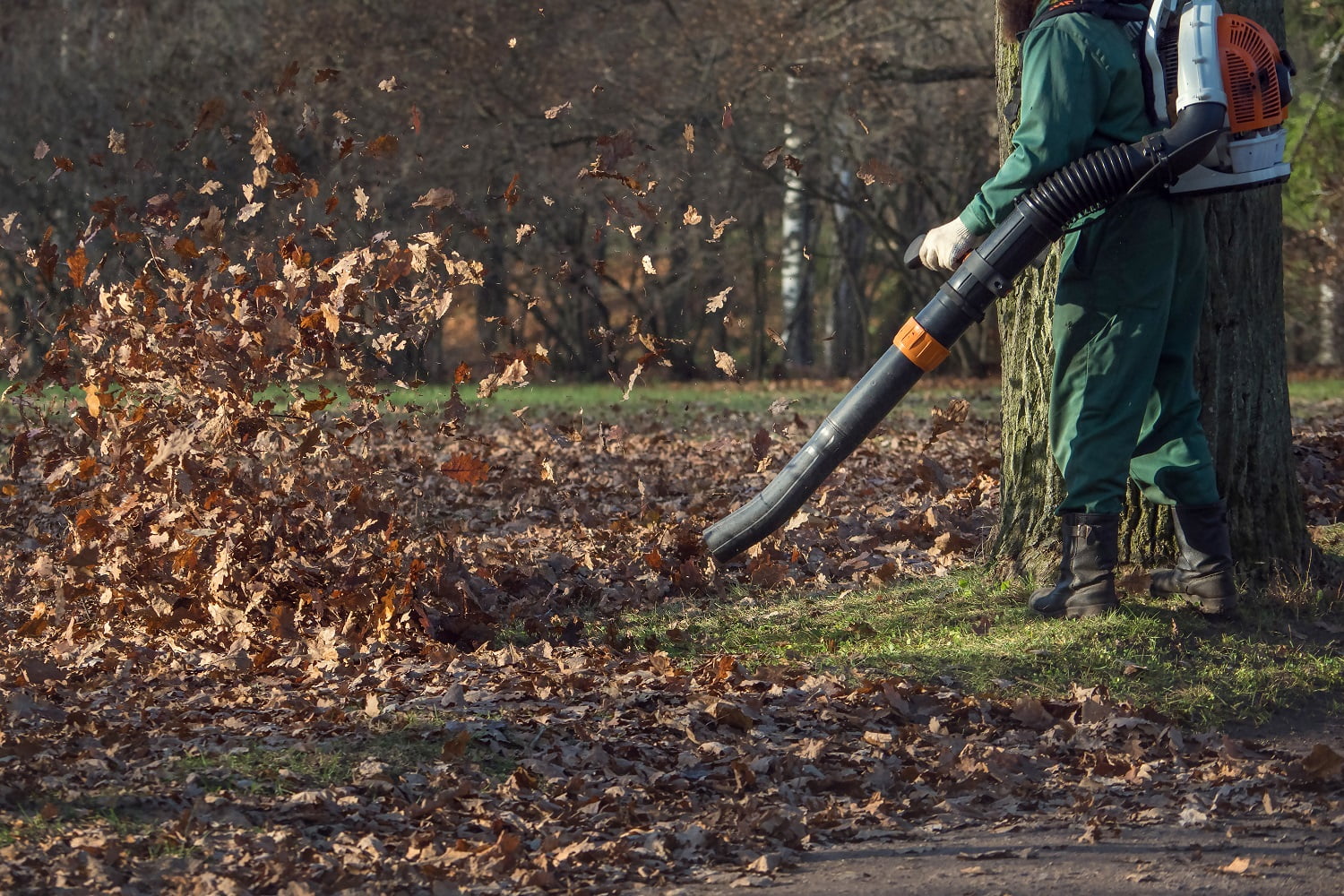 Related Articles
8 Best Blowers For Drying Cars This Year
9 Best 6 Gallon Air Compressors for Your Home & Garage
13 Lightest Weight Leaf Blowers For Home Use
13 Best Leaf Mulchers & Shredder 
39 Best Gifts for Gardeners Right Now