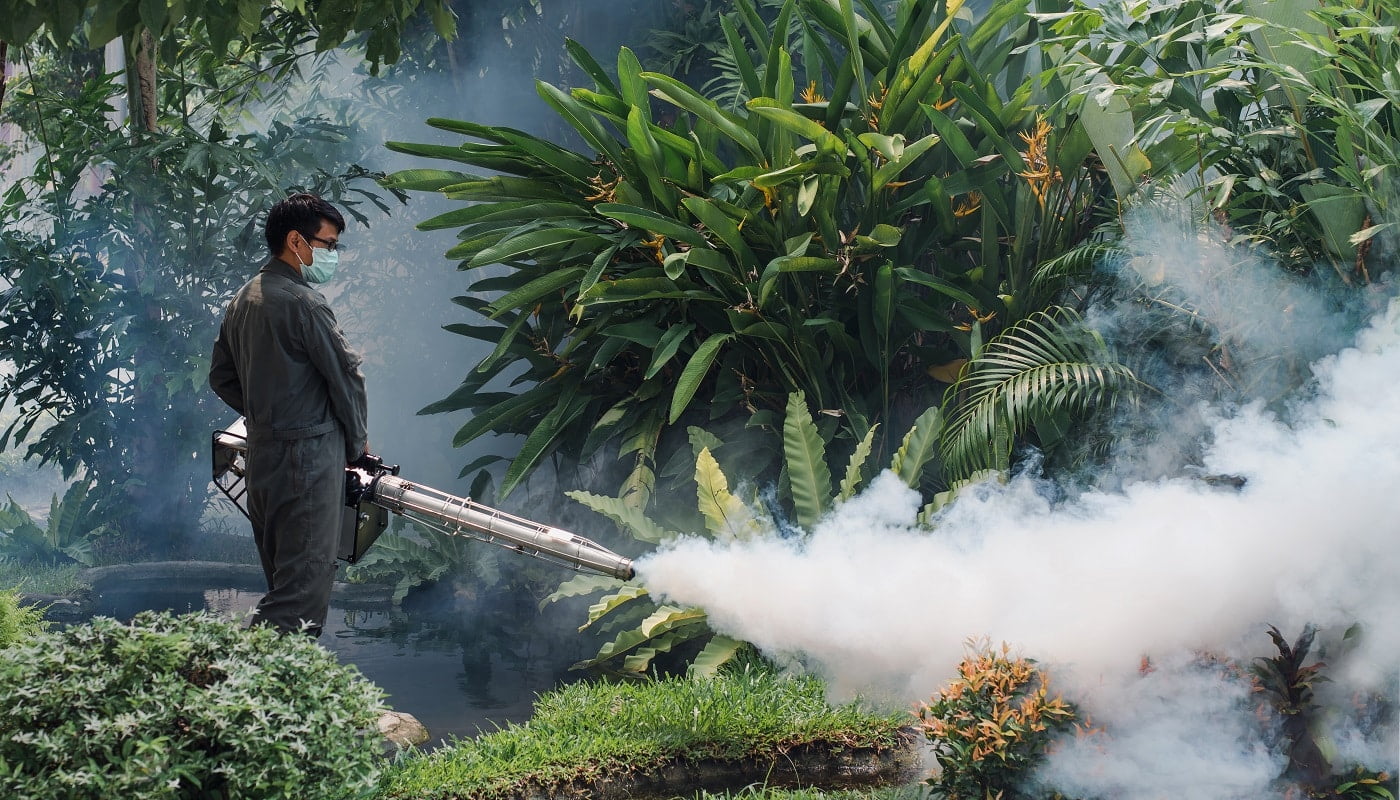 Let's face it; mosquitoes are extremely annoying. They can make or break a day turning it into a disaster if given a chance. 
That is where mosquito foggers come in! Be it a barbeque party outdoors, an evening inside, or camping in the woods, a good product will ensure that you have a bite-free experience with no itchiness to spoil the mood. 
Now most foggers are generally made for multiple purposes and can be used in various locations, including hotels, airports, and houses. They help kill and keep mosquitoes away from the area so that you enjoy life without being bothered by these pesky bugs. 
Moving on, to guide you well, we have curated a list of the 13 top options that come with their own sets of pros and cons. This is followed by a buyer's guide, which will help you make a decision. 
So, without further ado, dive in!
Top Mosquito Foggers
IMAGE
PRODUCT
DETAILS

Our Top Pick

Our Top Pick

Black Flag 190095 Propane Insect Fogger

Works for 6 hours
Powered by propane

VIEW LATEST PRICE →

Cutter Backyard Bug Control Outdoor Fogger

Treats up to 12,000 square feet
Contains 16 oz

VIEW LATEST PRICE →

OFF! Outdoor Insect & Mosquito Repellent 01880

Works up to 30 ft x 30 ft
Repels for 6 hours

VIEW LATEST PRICE →

Midwest Tool Company P2850 ONE+ Cordless Fogger

The spray reaches up to 15 feet
Comes with ½ gallon tank

VIEW LATEST PRICE →

Burgess 960 Electric Insect Fogger

Works for 6 hours
Dry white fog

VIEW LATEST PRICE →

Hot Shot 26180

Comes with an odor neutralizer
Non-staining formula

VIEW LATEST PRICE →

Silver Bullet XJ9-VP ULV Non-thermal Cold Fogger

Made of sturdy stainless steel
Cold non-thermal fogger

VIEW LATEST PRICE →

HARRIS 12 Week Indoor Insect Fogger

Contains 3 pack of foggers
Provides 2,000 cubic feet of treatment 

VIEW LATEST PRICE →

SuperHandy Fogger Machine Disinfectant

Weighs 2.6 gallons
Adjustable particle size from 0 to 50μm/Mm

VIEW LATEST PRICE →

SuperFogger Portable ULV ANSIO 3213

Tank capacity of 12 liters
High-quality leak-proof O-rings

VIEW LATEST PRICE →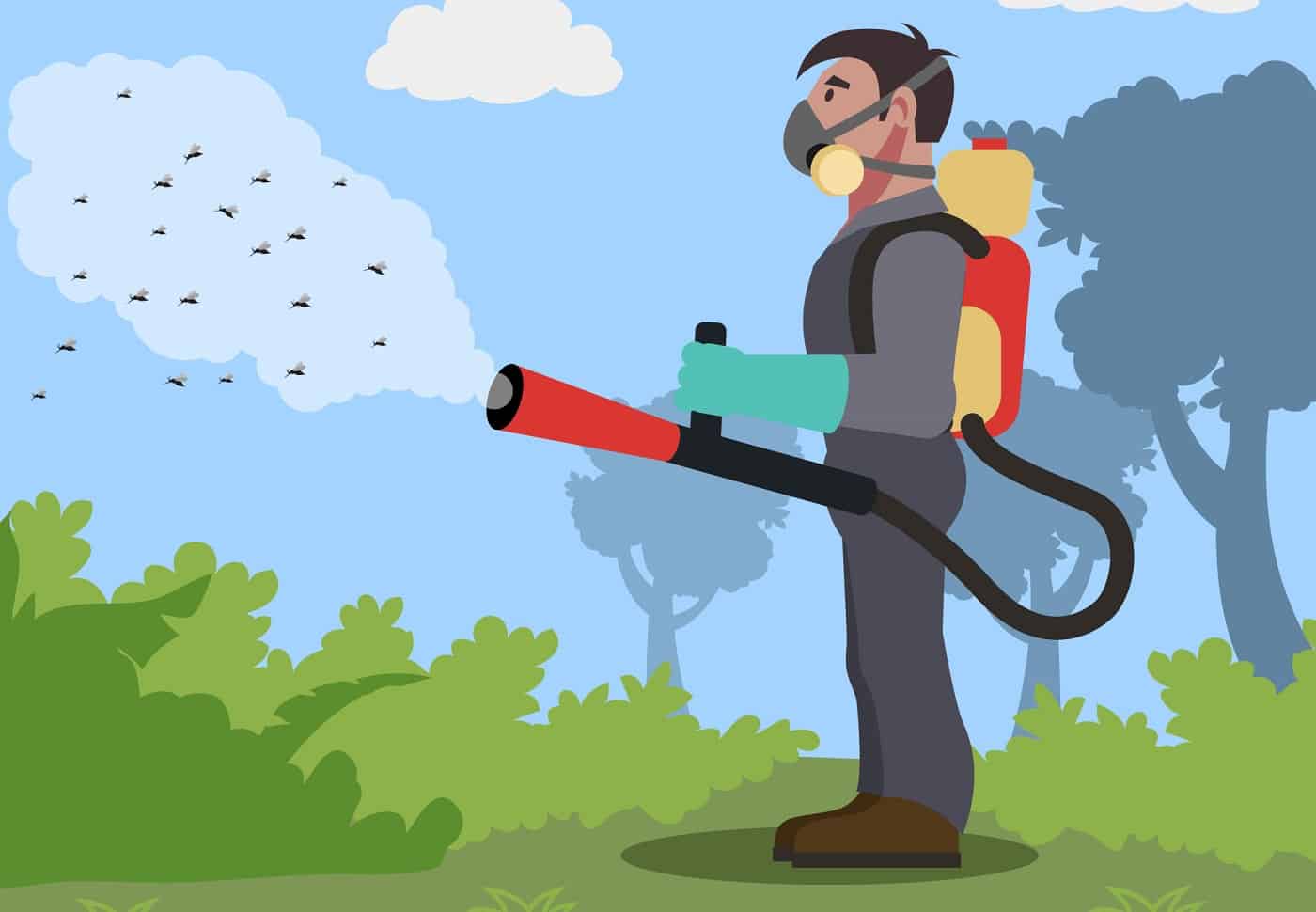 If you want to take care of your garden and dense foliage, do it with the Black Flag 190095 Propane Insect Fogger. It works incredibly well in removing mosquitoes immediately and protects the area for 6 hours. We were finally able to have our desired backyard barbeque party, thanks to this product.
Sale
Why Did We Like It?
First of all, this device can be taken around large lawns and gardens as it requires no electricity. It is powered by propane, so you will not have to deal with power cords. Spray into bushes and difficult corners with ease, and it will kill mosquitoes in seconds. 
Now let's face it; outdoor mosquito foggers will not help you keep mosquitoes away for too long, especially if the day is windy. But this one forms a thick cloud that stays on for a longer time and is one of the best choices that you can opt for. 
Also, it kills mosquitoes immediately and the odor is not offensive for humans. You can use it to respray during a party on bushes and hedges where mosquitoes gather the most. This will keep the area safe and enable your family and guests to enjoy outside.
What Could've Been Better?
Although the product works very well, remember that it is an expensive option, so you will need to spend more. But if you do not have a fixed budget, then we will definitely recommend this. The smoke hangs in the air for longer than most of its peers and will provide you with good protection. 
Pros
Easy to move around

The odor is not offensive

Creates a dense fog

Can kills mosquitoes with West Nile virus
If you are looking for an option to take care of large areas, then the Cutter Backyard Bug Control Outdoor Fogger will work well. With a capacity of dealing with 12,000 square feet, this will easily take care of large lawns or ornamental gardens.
Why Did We Like It?
This is an all-purpose spray that can be used to kill mosquitoes and keep them away from a certain area. We have been using it in our patios to keep the area protected while our kids play outside. 
It has high repelling properties because of the presence of Citronella oil in the mix. The oil creates a reliable defense line that prevents these biting bugs from coming into the area. In fact, the Centers for Disease Control and Prevention mentions that there should be a presence of lemon eucalyptus, Citronella, or Picaridin in the formula. And this one meets the requirements to provide ample protection. 
Adding on, the fogger will kill the mosquitoes immediately on coming in contact with them. This means you can apply it just before an outdoor party and achieve good results. Also, since the formula is safe to use around humans, you can even spray it during the event with people around.
What Could've Been Better?
We found that the nozzle is not very efficient as the solution inside sputters out at times, leading to the wastage of some amount of the formula. Plus, there was no formation of mist. Now we thought this was a problem with our pack only but many customers also complained about it. We hope that the company takes this into consideration and works on the nozzle. 
Pros
Perfect for backyards and patios

Kills all kinds of flying pests

Contains citronella oil

It can be used to treat lawns
One of our top recommendations to kill and repel flying bugs is the OFF! Outdoor Insect & Mosquito Repellent 01880. It will help you deal with a number of pests and ensure you have a nice gardening experience outdoors. Live life your way and host those tea parties in the backyard again with this product in the house.
Sale
Why Did We Like It?
There are 2 active ingredients in the mix, which include 0.04% of Prallethrin and 0.03% Cyfluthrin, and these work extremely well in killing pests. You will not only get rid of mosquitoes but can also kill flying moths, wasps, non-biting gnats, mosquitoes, flies, and multicolored Asian lady beetles. That involves almost all biting bugs that might bother you in the backyard. 
Secondly, the smell is very fresh, and it can easily be applied to people and pets around. People will not hate this smell as it is fragrant and pleasant and will add to the ambiance. 
The coverage area of every spray is 30*30 feet, and you will be able to cover a large area in a very short while. We found it to be an effortless task while hosting dinners outdoors. Try and create a ring or fog around the area you want to keep protected, and that should do the trick.
What Could've Been Better?
Although we loved the efficiency of this product, we were slightly disappointed with the bottle that it came in. The formula is supposed to come out in the form of a mist, but its mouth would keep getting fogged, and that leads to leakage. This happened a few times, and we started keeping a cloth to wipe the mouth every time. 
Pros
Can kill a number of pests

Works for indoor and outdoor spaces

Smells fresh and nice
Cons
Drips out if the mouth is fogged
Up next is a battery-powered device that can be taken around any place easily. The Midwest Tool Company P2850 ONE+ Cordless Fogger comes with a chargeable battery making it very cost-efficient and easy to use. We were very happy with its numerous bells and whistles, and you should read on to know about them.
No products found.
Why Did We Like It?
This product comes with a ½ gallon tank and is perfect for spraying insecticides, pesticides, and fungicides, for that matter. You can cover an area of 1000 square feet within 60 seconds, and that made it very beneficial. We were able to work quickly without any delay in the process. 
Secondly, the particles from the nozzle reach 15 feet away, making your job a lot easier. You can also easily start it and keep using it without any hand aches for a long time. This is because the body is very lightweight and will be easy to carry for people of all ages. 
Plus, it is super beneficial for those who love camping in forests where there are a lot of mosquitoes. Because it is battery operated, you can carry it anywhere you like, be it a forest or a farmyard.
What Could've Been Better?
The only issue is that this product cannot be used inside the houses. There can be spots of liquid that you might find around the house, and this may cause damage to furniture. Hence, we would recommend using this as an outdoor product where you do not have to worry about discoloration of any sort. 
Pros
Covers up to 1000 square feet in a minute

Comes with battery and charger

Very easily portable

Easy to start
Cons
It cannot be used indoors
One of the quickest and efficient products that we came across was the Burgess 960 Electric Insect Fogger. It needs electricity to operate, and it will help provide a dense white fog. This kills and repels mosquitoes giving you the opportunity to wander around your garden in peace finally.
Why Did We Like It?
First of all, it is very powerful and can kill mosquitoes with one application only. The effect stays up to 6 hours, but in case it gets very windy, you should spray again once the wind dies down. 
Remember, the number of mosquitoes also reduces when the wind level is high, and it is only when it dies down that they reappear again. This is exactly when you need to spray in order to make it last for a long time. 
Moving on, if you were wondering how to use it, do not worry as it will come with a detailed guide book with instructions. Follow the instructions well to operate it properly. What's more! You can work with the cord attached as well as without the cord. 
In case you have to take it away from the power supply, let the device heat up well and unplug it. You can then spray easily wherever you want for the next few minutes.
What Could've Been Better?
The only thing that bothered us was the absence of an OFF switch. You will have to heat the device up and then take it around the yard. It will stop by itself once the machine cools down, but that could lead to the use of a lot more formula than needed, especially for a small yard. 
Pros
Kills mosquitoes who carry the West Nile virus

Repels pests from the applied area

Covers 5000 square feet in 10 minutes
Now that we are nearing the middle of this list, it is time to introduce the Hot Shot 26180, which comes with an odor neutralizer. Not only will it take care of pesky pests, but it will also leave a pleasant smell that does not bother humans. We were very impressed with the price and efficiency of this option.
Why Did We Like It?
One common issue with many products is that they leave a wet residue. Now, these can be problematic, especially if the residue is left on chairs or couches and may end up leaving stains. 
But this formula is designed in such a way that no stain remains, and you can easily apply it in all places. We were able to use it in closed spaces as well as outside in the yard, and that gave us complete protection. 
Also, it will kill other pesky insects and not just mosquitoes. You can get rid of gnats, fleas, firebrats, earwigs, crickets, ticks, small flying moths, houseflies, Palmetto bugs, water bugs, and spiders, to name a few. And the best part is that the effect lasts for 2 months and insects will be repelled till then. 
Another benefit is that the product can be used around kids and pets easily. Just wait for the fog to settle down, which happens in a minute, and then it is safe.
What Could've Been Better?
We feel that the packaging can be improved a lot as our order arrived with the cans leaking in it. Yes, the company was very responsive and got it changed, but then it did take a few more days to happen. We have also found other consumers complaining about the same lines, and we do wish that the packaging materials are improved in time. 
Pros
Does not leave a wet residue

Can cover 2,000 cubic feet

Safe to use around pets

Can kill cockroaches and gnats
If you were looking for an alternative for the traditional ULV foggers, then this might be an excellent choice. The Silver Bullet XJ9-VP ULV Non-thermal Cold Fogger comes with incredible jet nozzles and a very powerful vacuum pump for better reliability. You can work on large expanses in a very short time, thanks to this.
Sale
Why Did We Like It?
This product is packed with a number of benefits, and the most important part is that it can be used to control mold and mildew along with killing mosquitoes. You can use it for pest control, and if needed, this can also be used for sanitization and sterilization purposes. 
The best part is that any kind of oil or chemical can be used because of its corrosion-resistant stainless steel body. The body is very sturdy yet lightweight and will work well with cedar, oil water-based solutions, and insect fumigation. 
Coming to the accessories, it is equipped with 3 tornado action nozzles and an adjustable valve. These can be used to maximize or minimize misting, and you could spray up to 40 feet away. 
While you are in closed spaces, you will probably need a lesser dense spray with smaller droplets, and there is a nozzle for that. With the droplet size control feature, you can easily work with large spaces too. 
What Could've Been Better?
We would have preferred to have a sturdier rubber gasket that would stay in place at all times. It fell off twice, and we faced some issues with fixing it back. If the gasket is not in place, the product will not seal properly, and that might lead to leakage of the formula inside. Hence make sure that it is in place or get your product exchanged in case of issues. 
Pros
Equipped with a powerful motor

Helps in controlling mold and mildew

Mists up to 40 feet with one spray

Droplet size control feature for multiple applications
Do you want a spray that can tackle mosquitoes along with a number of indoor insects? The HARRIS 12 Week Indoor Insect Fogger is the perfect choice for you. You will get 3 cans in 1 pack, and that should last you for a long time. Hence, you can now combat large scale infestation with ease and have a pest-free home.
Why Did We Like It?
This is a powerful sprayer that has the ability to treat a large area with ease and to provide protection for up to 12 weeks. Each fogger can be used to cover a space of 10′ x 25′ with a ceiling height of 8 feet. That should work out for small to medium-sized homes. In case you have a bigger house, you can use a small ladder to reach higher. 
Secondly, it works well in reaching the difficult corners of the house, and you can work on cracks and crevices with ease. This makes the entire house free from pests that include mosquitoes, cockroaches, fleas, ticks, spiders, and more.
Moreover, it is extremely easy to use while you are trying to get rid of pests. You will just have to spray the can in the direction that you want, and it works without leaving any stains. Since there is no electricity or cords involved, they can also be taken along wherever you go.
What Could've Been Better?
If you need one for indoor use, then this will suit you well, but this cannot tackle yards and lawns. We found that it dissipates immediately, leaving us with no protection outside. Hence, make a note of your needs and then only proceed to make a purchase. 
Pros
Kills a multitude of insects

Reaches into cracks and crevices

Can kill cockroaches up to 12 weeks

Cost-effective
Do you want a product with an extended coiled hose to reach difficult corners easily? The super handy Fogger Machine Disinfectant will help you in effectively covering most areas without harming animals or pets in the process. Read on to know all about its bells and whistles.
Sale
Why Did We Like It?
Powered by a 48V DC 350W Li-Ion Driven Electric Motor, this fogger sprayer is a very efficient and robust option. We were able to fill the tank up to 2.6 gallons and adjust the output between 1-10GPH. The particle size is also adjustable, and you can shift between 0-50μm/Mm depending on the type of area. 
Moreover, this can be used in gardens and can be sprayed on animal pens, plant or grow beds, lawns, and flower beds. You can easily take it indoors and use it there too, and we loved this versatility.
Adding on, the product is equipped with a high-speed aerosol distribution that has efficient penetration powers and is known for fast diffusion. This generates a fog or mist with ULV droplets that spread over a large area horizontally. 
Not to forget, it has a large mouth for easy and quick refilling of the formula. A screen filter on top of the mouth will prevent debris from getting in while the formula flows in quickly. 
What Could've Been Better?
We would have preferred if this product could cover a larger vertical area, as this one cannot be used for rooms with high ceilings. This is because its maximum coverage is a height of 1.5 to 2 m, which is suitable for medium-sized rooms. To reach higher, you will need other forms of elevation on which you can stand and then spray. 
Pros
Powered by a sturdy 48V DC 350W Li-Ion driven electric motor

Can be easily taken around

Horizontal coverage of 20 feet
Cons
Very less vertical coverage
Be it for professional purposes or for indoor use; the SuperFogger Portable ULV ANSIO 3213 is a brilliant option to pick. It excels when it comes to quality and efficiency levels, and you will not have to spend a lot on it. We found it to be super affordable and a great option to work with.
No products found.
Why Did We Like It?
If you are prone to backaches and find it difficult to bend constantly, this is going to help you out. The product comes with a 12 liters capacity and will help you work without having to bend down at all. You have comfortable shoulder straps to support it on the back while you get long hoses that make it easy to reach difficult spaces. 
Secondly, it has a funnel top that makes it easy to fill the can, and we were honestly delighted with the user-friendly design. You just have to unscrew and fill the bottle, after which you can use it. Just ensure that the formula which you put in is liquid or water-based to prevent any kind of problems. 
Also, the O-rings were leak-proof and of very high quality, which ensured that the compartments stayed safely shut. You do not have to worry about leakages or corrosion, thanks to the quality.
What Could've Been Better?
One area which can be improved is customer service as we were not able to get through to them twice. We had some issues with the instructions, which could have been easily solved if they picked the phone up. In such a case, we will recommend watching tutorials on youtube, which will help you out. 
Pros
Comes with comfortable shoulder straps

Funnel top opening for easy refilling

Known for uniform droplets and long-range

Air-tight and non-corrosive bottle
Cons
Inefficient customer service
Up next is another very reliable product from the house of SuperHandy. This fogger machine is designed to work with large spaces with ease and is known for its high-speed aerosol distribution. It has fast diffusion powers and great penetration capacities, which allow for more coverage. We were able to work on our entire house and garden with this.
Why Did We Like It?
To begin with, we were extremely satisfied with the coverage both horizontally and vertically. It can reach up to a height of 20 feet without the need for any extra elevations and will allow you to work with high ceilings and branches easily. 
Coming to the horizontal reach, it can cover an area of 33 feet with a single spray. Now you know how quickly you can spray in large halls or conference rooms with this. 
Also, it generates a mist with 0-50μm droplets, and you can decide the size of the droplets. This makes it perfect for use in different places with different kinds of needs. An airport will need you to use bigger droplets while a house will need a finer mist. 
Summing it up, this fogger can be used to cover a wide area of 20,000 square feet, making it very beneficial and cost-effective. If you have a wedding planned in the woods, this may be the exact kind of fogger needed. 
What Could've Been Better?
Although the product functions well and it does come with shoulder support, carrying a 40 lbs weight is not an easy task. The entire weight falls on one shoulder, and that might lead to body ache and fatigue. Hence, if you have physical disabilities, then you might have to take numerous breaks while using it. 
Pros
Known for quick diffusion

Horizontal coverage of 33 feet

Vertical reach up to 20 feet

Made for high-speed aerosol distribution
Now that we are nearing the end of this list, it is time to introduce the Vectorfog C150+ ULV Electric for its immense misting capabilities. It is known to be versatile and has a number of uses. And what's more! Be it a small medical office or a large yard; this is going to work in any area.
Why Did We Like It?
This product comes with a powerful 1250W Samsung motor, which works on 110V AC power, and you can understand how powerful it is. We were able to spray up to a maximum of 26 feet at one go, and it allowed us to cover a pretty large area in a short time. 
Plus, the fogger is known to generate a very fine mist, which enables it to cover a larger area. The average particle size is obviously below 50 microns, and this fine mist will spread in all corners easily. Even mosquitoes hiding below furniture or between flowers will be killed, thanks to this. 
To add to the user-friendliness of the product, you will also be getting shoulder straps that can be used to carry the item safely. No hands need to be used to hold it, and you can work with the hose easily. 
What Could've Been Better?
We found that the fine mist was leaving wet marks on the furniture. Now it dries up very quickly, but it is best not to use it around paper and electronics. The water droplets may lead to malfunctioning of any electronic device and may blur text on paper. Keep this in mind before you spray this around. 
Pros
Comes with comfortable shoulder straps

Products a very fine mist

Mists up to 26 feet horizontally

Can be used for multiple purposes
Cons
Cannot be used around paper and electronics
Made to be picked up and carried around, the Longray Basic 2610A ULV Fogger is a versatile and user-friendly product. It comes at a reasonable price, and you will find replacement parts easily. So, if you are a professional who needs a gadget for large areas like hotels and airports, this is an excellent option.
Why Did We Like It?
The best part about this product is the 18-inch hose that it comes with. The flex hose is a heavy-duty part that can be maneuvered easily. It will help you reach all corners without having to move about too much. 
Moving on, you will need an electric outlet to connect the power plug. Since it does not use propane or large batteries, the device is lighter than most of its peers. This makes it perfect for use by those with physical impairments. 
That's not all; the product comes with a nozzle that is resistant to clogging and does not get blocked. This will prevent any leakage of liquid from the bottle providing you with all-round protection. You can get droplets with sizes between 5-50 microns; that should take care of the area nicely. 
What Could've Been Better?
To be honest, we felt that the product was pretty loud and could catch anybody's attention. It does work well, and we have no complaints regarding its functioning. However, we would suggest not to use it with too many people around and in case of a party, it is best to spray before your guests arrive. 
Pros
Grip handle for easy portability

Nozzles are clog-resistant

5-50 micron droplets formed

Works with oil and water-based pesticides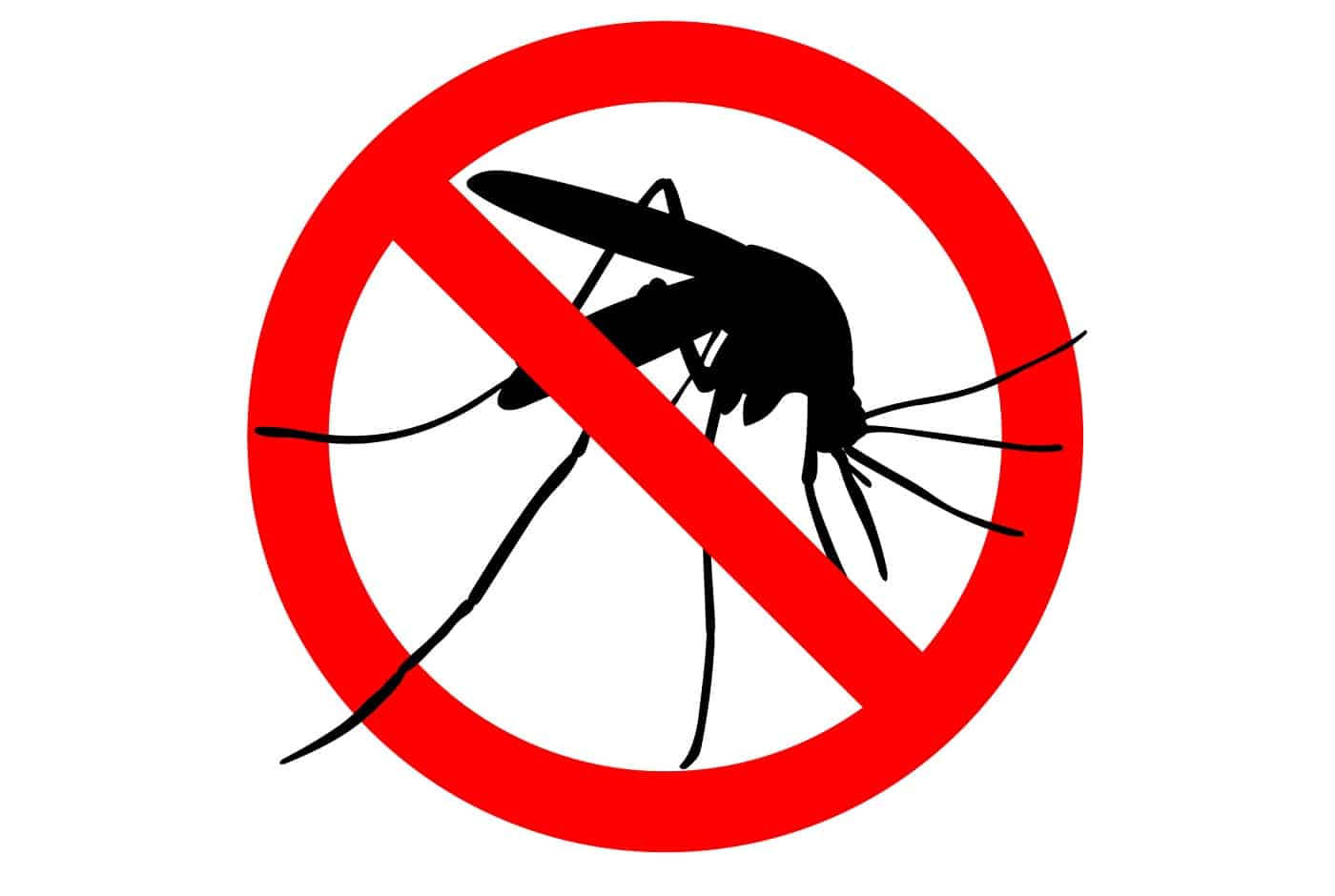 Mosquito Fogger Buyer's Guide
Now that you have gone through our comprehensive list of mosquito foggers, you must have a clear idea as to what they have to offer. To understand it slightly better, we have curated this buyer's guide that contains important points to remember. 
Level Of Toxic Elements
It is essential that you check if the product has any kind of toxic elements in it, which might not make it environment friendly. A good product should be such that it does not cause harm to plants or animals in general. If you have pets, ensure that it is safe to use around them and this applies to humans and kids as well. 
In case you have found a product that does its job well but does not go well with pets, allow enough time to pass. Let the fog settle before you allow your pets to venture out in the region. 
Also, if someone in the family has respiratory issues, check if the product will cause a detrimental effect on them. Consult a doctor if necessary, and then only go forward with your purchase. 
Types Of Foggers
There are 2 main types of foggers that include those which create a mist and those that will release a fog. When it comes to fog, you will need heat so that the solution can be converted to vapor. This is then released in the form of a gaseous fog, which will stay in the air for some time. 
But this is extremely lightweight, and you will need an electric source or battery to make this happen. Some devices might also use gas to work well, and you will need proper types of equipment like masks and gloves. 
On the other hand, the mist is created when a solution is forcibly pushed out of a can through nozzles. This stays in the air for a longer time and is a great choice to use indoors. 
Area That Needs To Be Covered
When you are buying foggers for outdoor use, they need to be able to cover a large area with one spray. Otherwise, you will take a lot of time to cover the entire garden and front yard. We would recommend that you opt for those with a coverage of 10 feet or more. Settling for any less may only work out if you are going to use it in a smaller space. 
Also, think about the vertical coverage along with a horizontal one as you might have to reach high ceilings or higher branches. If there are higher branches or a high ceiling in question, then opt for those products which can reach a height of 20 feet. This will provide you with ample reach without needing any extra elevation on your part.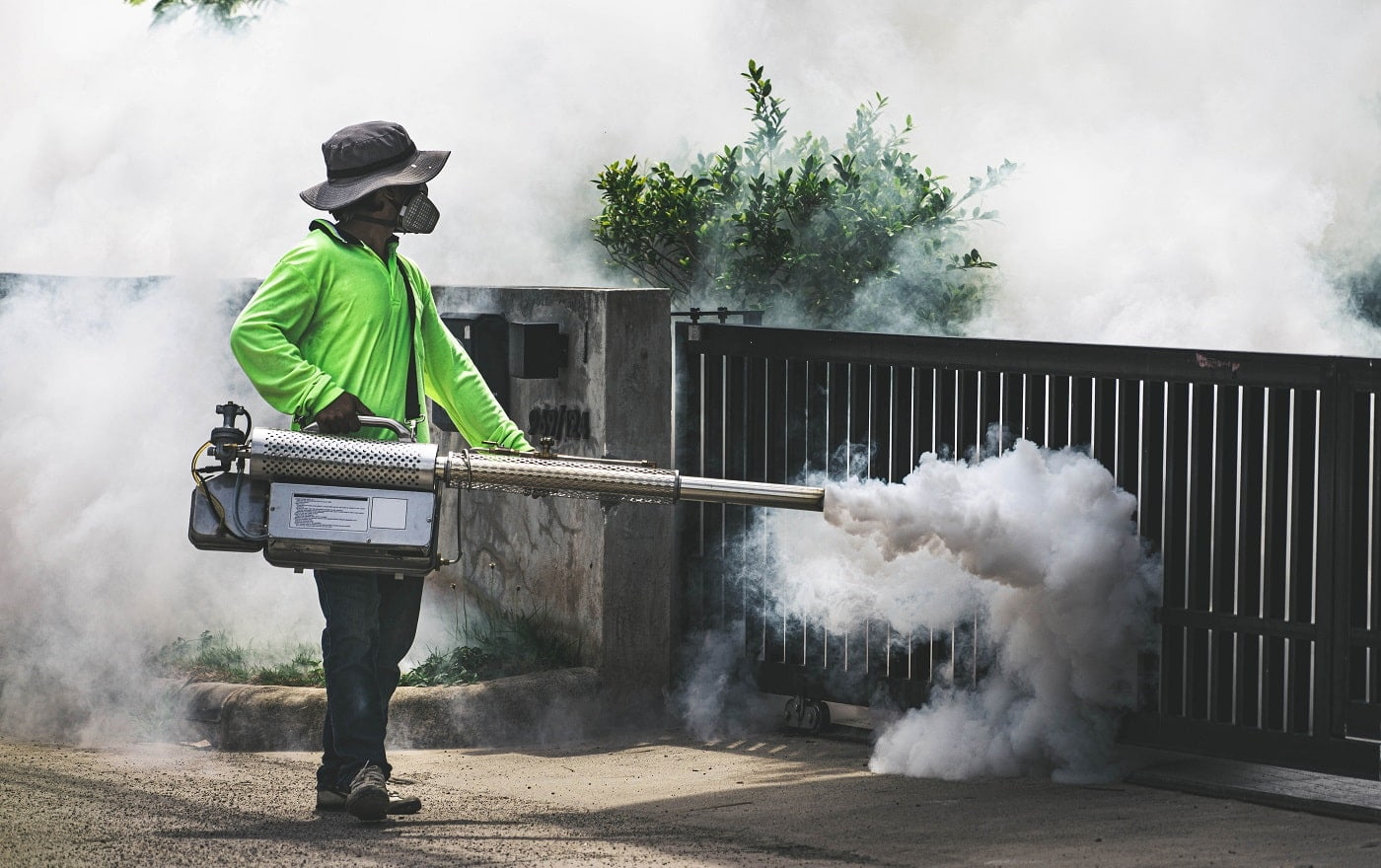 Verdict
Mosquito foggers are needed to enjoy a peaceful evening; these 13 options should help you find the one that meets your requirements. Just remember to check the nozzles and ensure that there is no leakage before you begin using a product. 
With this, we have reached the end of this guide, and it is time to take you through our favorites. Black Flag 190095 Propane Insect Fogger is our top-pick because of its ability to take care of areas with dense foliage. 
But if you are looking for something to cover a large area, then the Cutter Backyard Bug Control Outdoor Fogger is more suitable. On the other hand, the OFF! Outdoor Insect & Mosquito Repellent 01880 will help you take care of different types of pests. 
On this note, we will take your leave. Let us know about any further queries in the comment section below.
Happy shopping! 
Related Articles
How to Deal With Yellow Jackets
11 Best Mosquito Fogger Insecticide
How to Get Rid of Mosquitoes Inside the House?
11 Best Mosquitoes Traps to Consider Right Now
Improve Your Outdoors Experience With Mosquito Repelling Plants