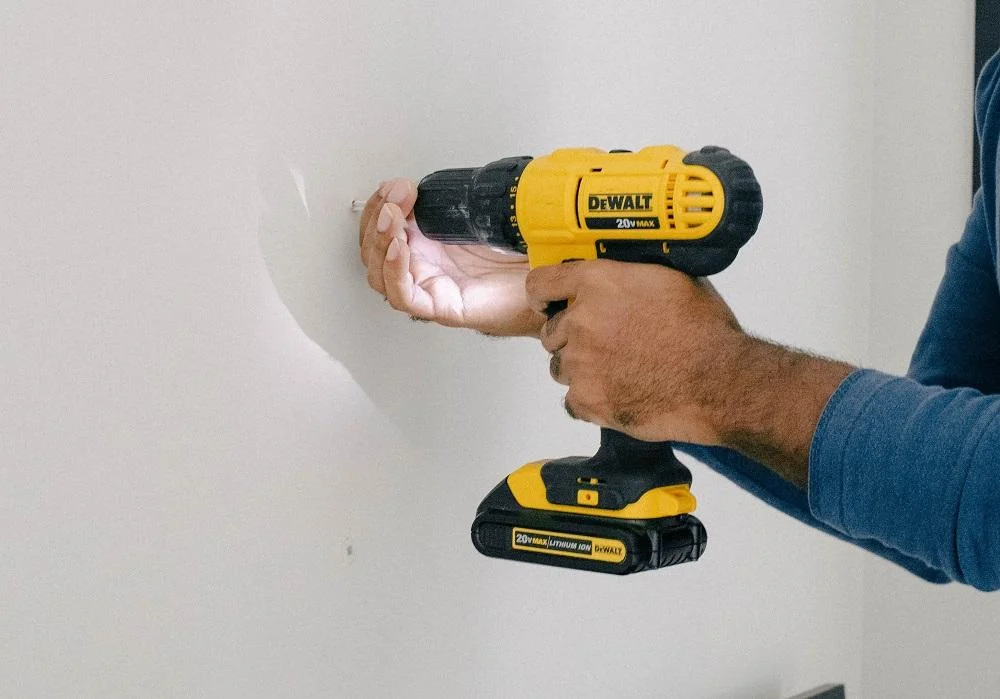 Ever since DCD777C2 was launched in the fall of 2016, it has taken the market by storm. 
You must have heard about it quite often, or seen your friends and relatives using it. This drill driver was brought to the market by DEWALT, a well-established company in the world of worksite equipment for decades. (Fun fact: The brand was founded almost a century ago.)
Whether you are a professional or a beginner, you need appropriate gear and tools to work on DIY projects. And not just projects, drill drivers are almost a must-have for homes and always come in handy for minor repair works.
We did our research, tried, and tested this model for various aspects like performance, power consumption, build and structure, efficiency, efficacy, etc. This review-based guide contains everything you'd like to know about the drill before buying it. 
Read and decide, is this model "the one" for you?
DEWALT DCD777C2 Review 
Sale
Why Buy This Product?
The DEWALT DCD777C2 is loaded with so many features that will appeal to the handyman (or woman) inside you. DEWALT is a brand that we trust, so we naturally had high hopes for their product. Did it surpass our expectations? Keep reading to find out.
Let us start by discussing its best qualities in rich detail to give you a clearer picture.
The Basics
It is a well-rounded drill engineered to be user-friendly and easy to maneuver. It is equipped with a dynamic brushless motor and a transmission that operates at high speed. The motor can work at two different levels –  0 to 500 RPM and 1750 RPM. For those of you who don't know, RPM stands for Rotation Per Minute and is a measure of speed for rotating elements.
The drill machine has a lightweight and sleek design, but don't let its body delude you. Despite being featherlight, it can muster up a torque of 500 inches per pound. DCD777C2 is powered by two 20 volts lithium-ion batteries that are fast to charge and last for long hours.
Additionally, it has a built-in LED light to provide a little more luminosity while working. You'd think that the light will drain the battery quicker, but that's not the case. It has a low voltage of 1.5 volts and is gentle on the battery. 
Not just the light, the whole drill is low voltage. And the best part is, you get to enjoy all these features at an affordable price.
Brushless Motor
Every DIY enthusiast knows that the motor is to a drill, what the heart is to a body. The motor is the powerhouse of any drilling machine and decides its overall performance. DEWALT DCD777C2 has a brushless motor, perfect for catering to the needs of everyone ranging from beginners to professionals. 
You must be intrigued by now because we've mentioned it a couple of times, and are thinking, "Man! What actually is a brushless motor?" Don't worry, for we've got your back! Things are about to get a little detailed, so you better pay attention.
A motor, typically an old-school motor, has four basic parts – an armature, a magnet ring, a commutator, and our beloved brushes. All of these parts serve as a medium to relay power from the battery to ultimately the armature, armature being the spinning entity here. We hope it is clear till now.
In advanced brushless motors, the commutator and the brushes are eliminated from the system, and a small circuit board is installed to coordinate the power delivery. Therefore, the brushless motor of this drill is much more efficient and smarter than others on the market.
Furthermore, the removal of the brushes and commutators prevents the motor from overworking, and as a result, it stays cool. You won't have to deal with overheating issues while using this one. Consequently, it extends the lifespan of the product. You can also choose from two power settings to better control the drill and use it according to the need of your project.
Batteries
First of all, let's appreciate the fact that we don't need to deal with entangled wires and cord extensions anymore. What a drag it is to be limited by the wire; it feels like a dog's leash, honestly. DCD777C2 is an effortless device to maneuver, and all the credit goes to its rechargeable lithium batteries.
When it comes to the batteries, you'll be confused about whether you should go for a nickel-cadmium battery or a nickel hydride one. In our experience, Li-ion batteries outshine all the others. We'll tell you why.
The Lithium batteries work efficiently even when they are charged only halfway. Normally batteries have a memory effect that degrades their performance over repeated charging, whereas Li-ion batteries do not. That's why you can use the drill for years, and it'll stay as good as new.
Imagine this situation, you charge your drill and store it. After four to five months, you take it out for use and find out the battery has discharged. How annoying will that be? This happens because the batteries tend to self-discharge. But with lithium batteries, you don't have to fret about that, which is another highlight of this product.
Not only that, these batteries do not contain any toxic elements and are eco-friendly. They are also lighter than the other types, both in weight and on the wallet.
Lightweight and Ergonomic
We believe that hot and heavy drilling equipment is a thing of the past now. The DCD777C2 is armed with an ergonomic handle that won't let your hands get tired even after long stretches of drilling. The absence of a heavy four-element operating system (as we discussed under the brushless section) and hefty batteries significantly reduce the overall weight of this drill.
In fact, if you are accustomed to using old-school models, then it'll take a little time to get the hang of this one. Once you get comfortable, the device will feel steady, and you'll get things done faster. 
Getting into the practicalities of the drill, it weighs merely 2.5 pounds, while other options on the market weigh 4 to 5 pounds on average. The dimensions are also ideal for easy handling, with a length of 12.5 inches and a breadth of 3.8 inches. 
Specifications
Let's take a glimpse at all the significant qualities:
Dimensions of the model – 12.5 x 3.8 x 9.8 (inches)

Net weight – 2.5 pounds

Torque – 500 inches per pound

Rotating speed – 500 to 1750 RPM

Power consumption – 20 volts

Battery types – Lithium-ion (rechargeable)
What Could've Been Better?
We've given you a good deal of information about all that this drill has to offer by now. It is evident that the model is exceptional in every aspect, and you'll realize that after using it too. We closely looked at every minor detail while testing it to offer a transparent and unbiased review.
Our first complaint is that the battery life wasn't as long as we expected it to be. The motor needs high power to operate and consequently consumes the battery faster. It's a given fact that lithium batteries are the best option on the market both in durability and environmental safety. We suggest using the drill at a lower power setting for prolonged use. 
The body of the drill is sleek and handy; that's why we were slightly disappointed to find out that its chuck is made of plastic. To be honest, that kind of seems out of place considering the sturdy build of this model.
Pros
A cordless model with rechargeable lithium batteries

Lightweight and user-friendly design

Brushless high-power motor with two-speed settings

Fast charging because of low voltage consumption

High torque generation for swift drilling
Cons
The chuck is made of plastic

Battery discharges quickly at a higher rotation speed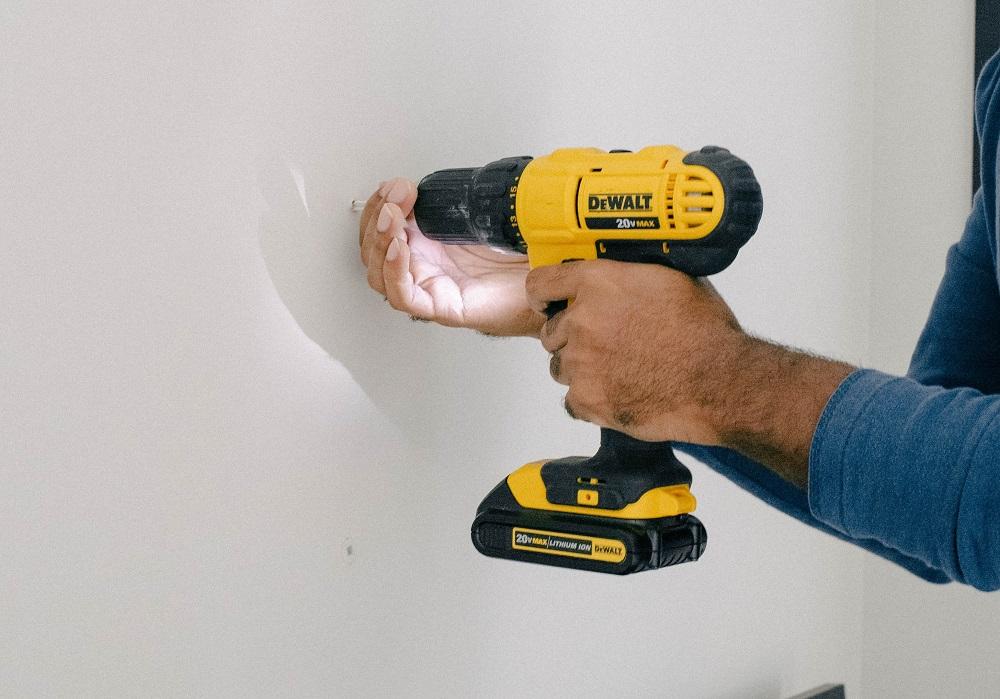 DEWALT DCD777C2 Buyer's Guide
To simplify things for you, we went ahead and assembled a little but informational buyer's guide. This guide will help you better assess the drill drivers and brief you about the features you should be looking for. 
Corded or Cordless?
This is a major parameter you should be looking into. Decide whether you want to go for a corded drill or a battery-powered one. The traditional drill drivers are corded and consume a lot of power. They have movement constraints too.
Cordless ones come with a rechargeable battery and are much better at maneuvering. They are low voltage and convenient to use. However, they are pricier than the old-school ones, but they have modern technology and the latest features too if you look at the bigger picture.
Motor
We already gave you the nitty-gritty of the types of motors and their elements. The traditional type has four elements in the system that function more mechanically, whereas the new ones have an advanced circuit board in place.
The newer tech is less likely to heat or have performance overload. The brushless type is also famously known as the "keep cool" motor. 
Uses
It is important to have a rough idea of why you are buying a drilling device and what things you're going to use it on. Most probably, you'll want to use it on masonry and furniture items, and for that, you'll need one with a hammer action. 
If you basically want to drill large holes in wooden items, we recommend going for a corded drill with a low-speed motor. However, if you want a multi-purpose driver for several materials like metal, plastic, and wood, then this one by DEWALT is perfect for you.
The drilling devices that have multiple speed settings and gear are more versatile and efficient. Additionally, ask yourself whether you want a screwdriver function? If yes, then go for a model that has a variable torque feature and is reversible. Reversible drills not just drive a screw in but also drive it out.
Battery
There are mainly three types of battery available with a cordless drill: Nickel-Cadmium, Nickel-Hydride, and Lithium-ion. The lithium type is the best option because of its lightweight and less self-discharge. 
Because of the memory effect, nickel batteries tend to get drained quicker after multiple uses in the long run. They also get discharged even if they are not in use. Moreover, they are toxic and are predicted to get banned sooner or later. Lithium-ion batteries are less toxic for the environment and are considerably cheaper than the other options.
Types Of Drills
In this section, we'll quickly acquaint you with the different types of drill drivers on the market and where the DEWALT DCD777C2 stands so that you can choose what's better for you.
Power Screwdrivers 
As the name suggests, these cordless power drivers are ideal for all your screw driving endeavors. Perfect for tightening screws in confined spaces, these handy power tools are much lighter than the others. Moreover, they have reversible settings and can both drive-in and drive out the screws. You can assemble the flat-pack furniture effortlessly using this type. The only thing is, they cannot drill holes.
Drill Drivers
If you are looking for a versatile driver that can be used for doing all the odd small jobs around the house, then this is the one for you. Ideal for hanging pictures, setting up shelves, and assembling flat-pack furniture, these drill drivers can make holes and function as screwdrivers too. This is the category in which our reviewed model falls.
Combi Drills
This all-rounder drill comes with three-in-one features. Along with all the qualities of a drill driver, these have the added benefit of the hammer-action. Therefore, these are hands down the best pick for masonry drilling.
Hammer Drills
This type also goes by the name of "percussion drills" or "impact drills". These drills are designed to perform heavy-duty jobs like stonework or fixing the gutter in the home. They are heavily built and are the perfect choice for drilling tough surfaces like masonry and concrete. 
Furthermore, you can adjust the power setting and simultaneously keep the rotation speed low. Doing this enables the drill to power through the surface while causing minimum damage. Although, they might not have the reversible screwdriver feature in all the models.
Impact Drivers
These are robust screwdrivers engineered for large projects. They are named so because they have an impact mechanism to save your hands from fatiguing while doing all the hard work.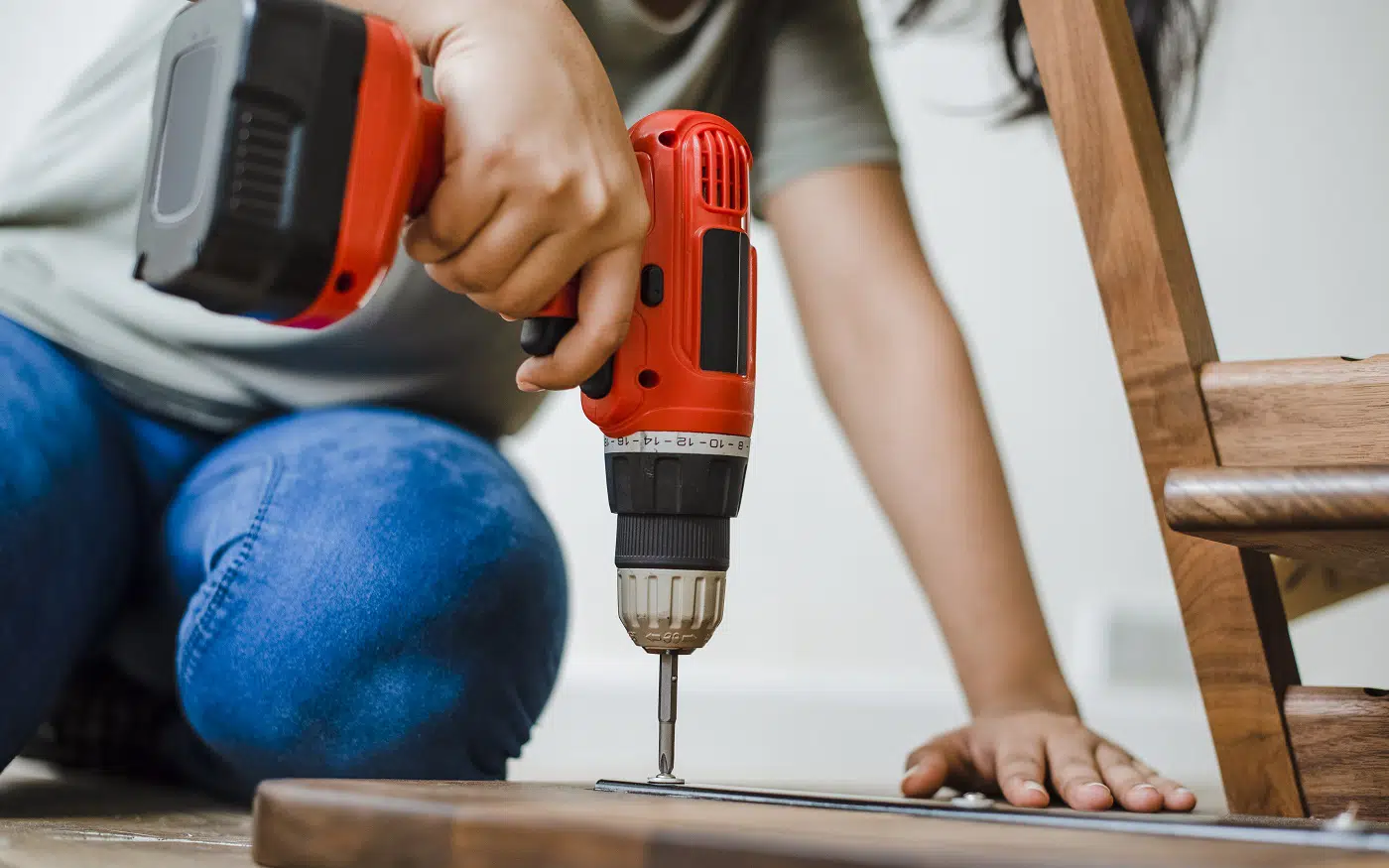 DEWALT DCD777C2 Verdict
In our honest opinion, DEWALT DCD777C2 is a deal worth grabbing. It is packed with all the new and exciting features you would want in a drill driver. From the motor to the torque generation and from the ease of handling to the lithium-ion battery, this excellent product surpassed all our expectations.
This complete package is tied together neatly with the ribbon of its affordable price tag. It's almost surprising to find all these amazing qualities in this range. There are a few downsides to the model, but they can be slightly compromised on the whole.
If you are contemplating buying it, then we'll nudge you in its direction. Go for it, use it and let us know whether you liked it or not. We'll be happy to hear your views.
See you next time!
Related Articles
Black Oxide Vs. Titanium Drill Bits | A Clear Winner?
Impact Driver vs. Impact Wrench | A Clear Winner?
Makita vs Dewalt Drill [Differences & Winner]
Cobalt vs. Titanium Drill Bits [Differences & Winner]