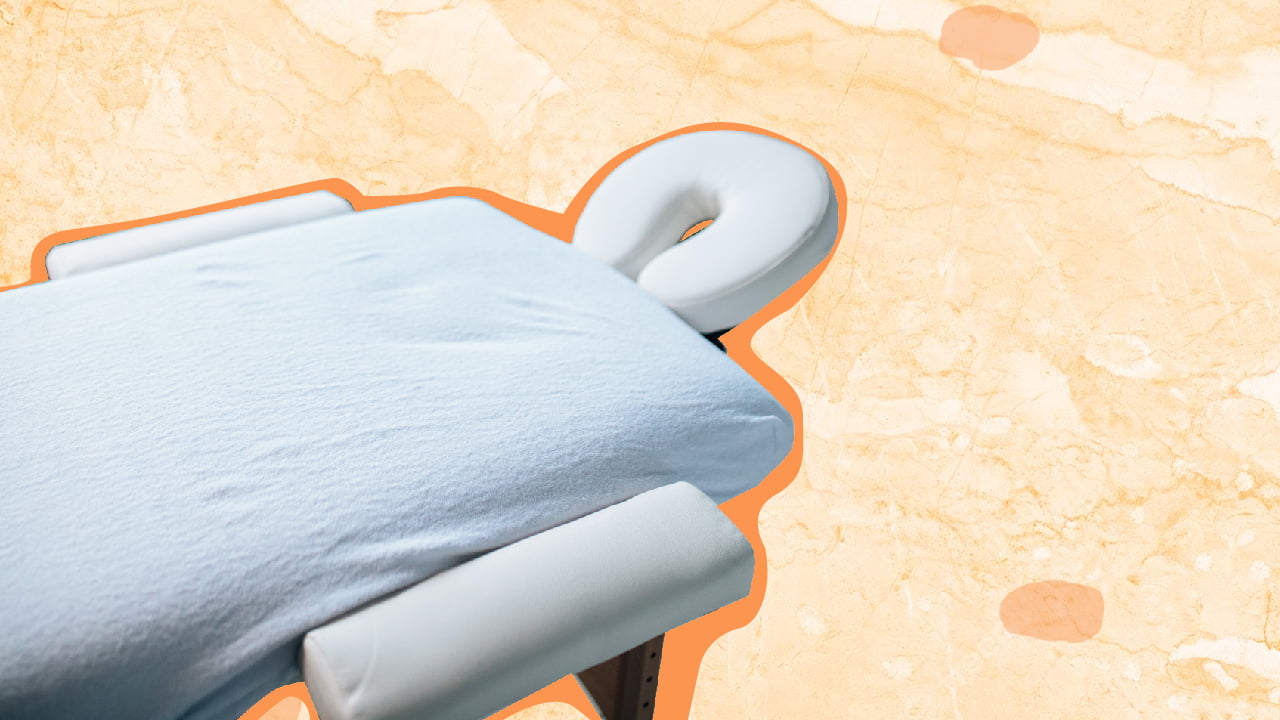 A massage table can cost from $300 up to $6,000, depending on the features, build quality, and lift mechanics it uses. The best massage tables should offer these qualities without cutting corners and at a reasonable price.
The therapeutic benefits of a massage are undeniable, and a good massage table can take these positives to the next level.
Several factors determine the cost of a massage table, and you can find products in all price ranges. The trouble is, it can be difficult to get the biggest bang you can get from your buck.
So, take a look at all the factors and considerations that add to the price of a massage table. These considerations factor in the qualities that make a spa table suitable for your spas or office needs.
Factors That Affect The Cost Of A Massage Table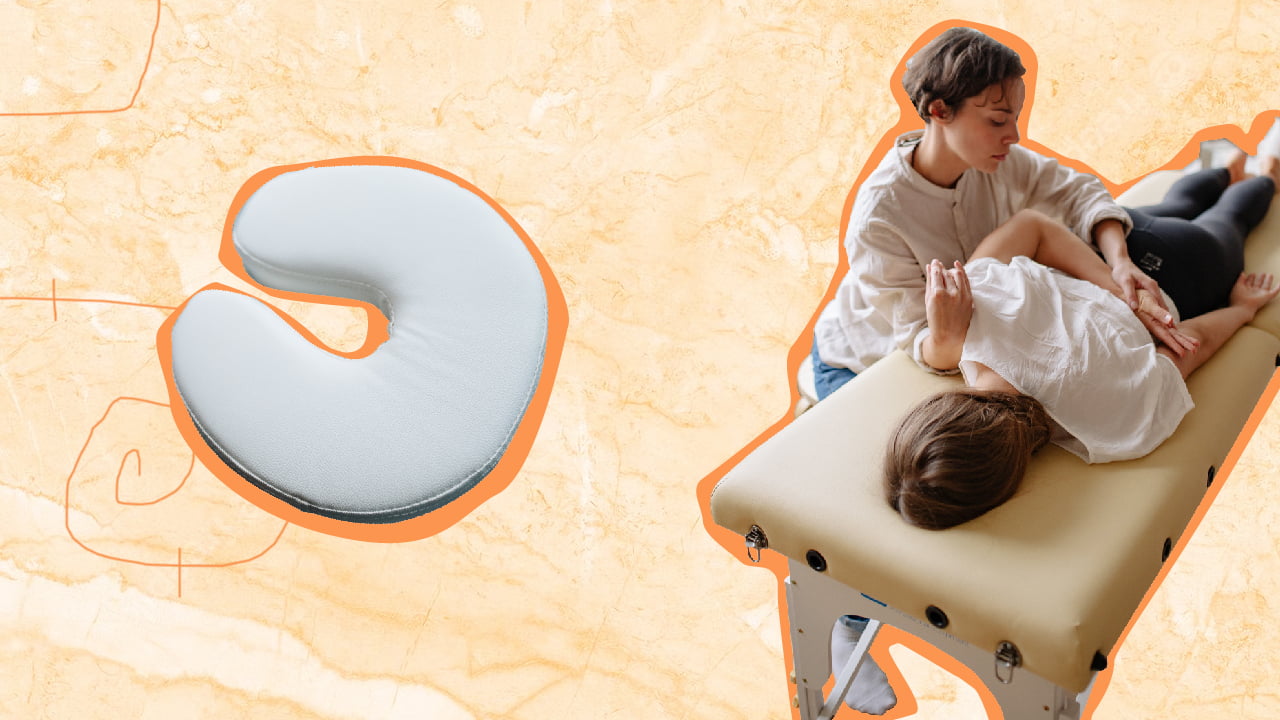 The price tag that accompanies a massage table is nothing to scoff at. Typically, a table with the most basic of functionalities can cost you a couple of hundred dollars, while higher-end products can reach up to a few thousand dollars.
Of course, the price differential results from the features, the quality of the materials, and the convenience these tables offer. Here's a brief overview of each of them.
1. The Table Type
When scouring the market for a massage table, you will find that there are two primary types-. portable and stationary tables. I've found that each of these brings a different massaging experience.
A portable table is the best value and ergonomic option, allowing you to fold and store it. It's a light weight massage table with simple builds that cut down on the cost significantly, trading off lifespan for relatively short-term convenience. But some of the higher-end portable tables boast durability that is comparable to stationary tables.
On the other hand, a stationary massage table is hefty and more expensive, but it is generally more comfortable and offers a better massaging experience. These can be further categorized into static and dynamic stationary tables, where the latter can be adjusted into a reclining or upright position. The former are less expensive, while the latter are generally better for your back.
Long story short, the most expensive type of massage table would be a dynamic stationary massage table that allows some flexibility in its operation.
2. The Make
Build quality is paramount when purchasing new equipment, and massage tables are no different. The price of a massage table can shoot up if it is made from more expensive materials, such as maple wood. Factoring in upholstery, the price of such massage tables matches the premium quality offered by more expensive materials.
Table bases and legs can be precision crafted from beech wood, steel, and alloys, while the upholstery makes use of polyurethane foam. Polyurethane is the primary compositing material in memory foam, and you may be able to find earthlite massage tables using said foam.
Tip
You can also find portable or stationary massage tables constructed using sustainable materials only if you are conscious of the environment.
3. The Accessories
Table accessories can go a long way in making your massaging experience much smoother and more comfortable. These include bolsters, face cradles, extra storage, headrests, warming pads, and more. And including some or all of these will add to the overall price of your portable massage table.
These massage table costs can be managed by choosing the necessary accessories for your specific needs and by purchasing them through third-party means. Independent purchases of these table accessories lower the overall massage table cost by quite a bit.
4. The Lift Mechanics
Some treatment tables come equipped with a lift feature that allows you to adjust the height of your massage table. The more complex this lift mechanism is, the greater the cost of your massage table will be. Some of the more advanced lift mechanisms can have you invest upwards of a couple of thousand dollars.
For reference, a lift table that uses hydraulics will cost quite a bit more than a manually operated one, as will an electric lift table. If you have the money to spare and require the lift mechanism for super easy access, such tables may be worth the purchase.
5. The Customer Service
Massage tables are a hefty investment, and it's good to purchase one from a brand that offers good customer service, particularly after you've purchased one.
Many massage tables are covered under a lifelong warranty from the manufacturers, which is the preferred option when scouring the market for such products. Such tables are often offered by reputed brands and accompany a satisfaction guarantee as well.
Should you run into any issues at any point in the lifespan of the portable table, I'd advise contacting the manufacturer to have the problem fixed soon.
6. The Weight
If you find yourself in a position where the stationary massage table has to be moved, its weight can be quite troubling. A hefty stationary massage table becomes a stationary object in a room dedicated to it- a prospect that can be daunting when you need to move it. And no one knows this plight better than a practicing mobile therapist!
How much weight a massage table can carry is always a concern for a practitioner working as a massage therapist. Since they have to move frequently, a table that weighs too much is impractical for their line of work.
It's generally agreed among therapists that the best table weight is between 22 and 46 pounds. These are usually portable massage tables with a light aluminum frame, making them good for massage therapists.
Of course, if you are not a practitioner, you have some leeway in choosing a portable massage table with the right weight. You can opt for a slightly heavier portable massage table that isn't too difficult to move around with some help. The heavier the build, the more difficult it becomes to maintain the table and the area around it.
7. The Size
It may seem fairly obvious that a portable massage table needs to be large enough to accommodate your body frame, but it's important to mention nonetheless. An inaccurately sized table can be quite painful for the body, after all.
When picking a massage table, you should try to ensure that the table isn't too wide, narrow, short, or tall. As such, the ideal measurements for a portable massage table range between 28-35 inches in table width and 20-36 inches in height.
The Hidden Costs Of Purchasing A Massage Table
These variables involved in choosing a massage table don't affect the price tag of your massage table directly. Rather, these are the costs incurred as you continue to use the table and what you get in return over the long haul. 
The hidden costs of massage tables are all tucked away in the intangibles, where they won't be obvious at first glance.
1. The Purpose
When looking at a particular portable massage table when purchasing, you may want to consider if it will serve purposes beyond just massages. If the table is intended to be used by physiotherapists or tattoo artists, being mindful of them before making the purchase becomes paramount.
A portable massage table should have features that support each of these purposes and functions, such as padding, height adjustment, and backrests. Though these premium features can make the massage table cost more, you will end up saving money in the long run. The table will eliminate the need to purchase products for other purposes by fulfilling them after all.
Using the wrong table can hamper your experience with a specific purpose and nullify any benefits you wish to receive. Putting undue strain on your body is not something you'd want, and a good massage table will help avoid that.
2. The Comfort
A massage table ought to be comfortable for both the massage practitioner and their client. The practitioner needs to be aware of the benefits a good massage table provides and make a choice accordingly. It is the backbone of their business, after all.
The table needs to support physical build ergonomically, taking body weight, height, strength, and modality of the massage professional in consideration. It should be able to prevent physical burnout for the client as well. Well-designed and sturdy portable massage tables can manage this and more with relative ease.
Massage therapists need an ergonomically designed massage table as well since poor-quality portable massage tables can create undue pressure on their bodies while they work. This can lead to frustration on both the client's and the practitioner's side, ultimately hampering the practitioner's business.
Naturally, the clients' comfort throughout the massage experience should be prioritized as well, as a poorly performing table can distort their view of the therapy. Repeat customers are essential to the massage business, and taking their experience to the next level is essential for any practitioner.
These points of comfort apply for personal use as well. Never have I encountered someone who likes an uncomfortable massage table, professional or not.
3. The Safety
Low-price massage tables are likely to have less invested in their design process, testing and development and, as a result, may have fewer safety options. But safety is something you should never compromise on, no matter the price of the product.
Well-built and sturdy portable or stationary tables should comply with safety standards set by the government, and the manufacturer must commit to testing and weight-acceptance ratios. Reputable companies make it a point never to cut corners when it comes to safety.
As a customer, you should remain conscious of the safety of the massage table you purchase. After all, if the table ends up causing you harm, you should be able to question the manufacturer about the incident. Reputed companies recognize this and are generally prompt with their responses.
4. The Longevity
Good quality equipment lasts for a long time, and massage tables are no different. Tables built using top-notch materials and high-quality equipment will last for years without causing any major issues. Though a high-quality stationary table can be pricey, you will recoup the value in years to come, something that can't truly be said about low-priced products.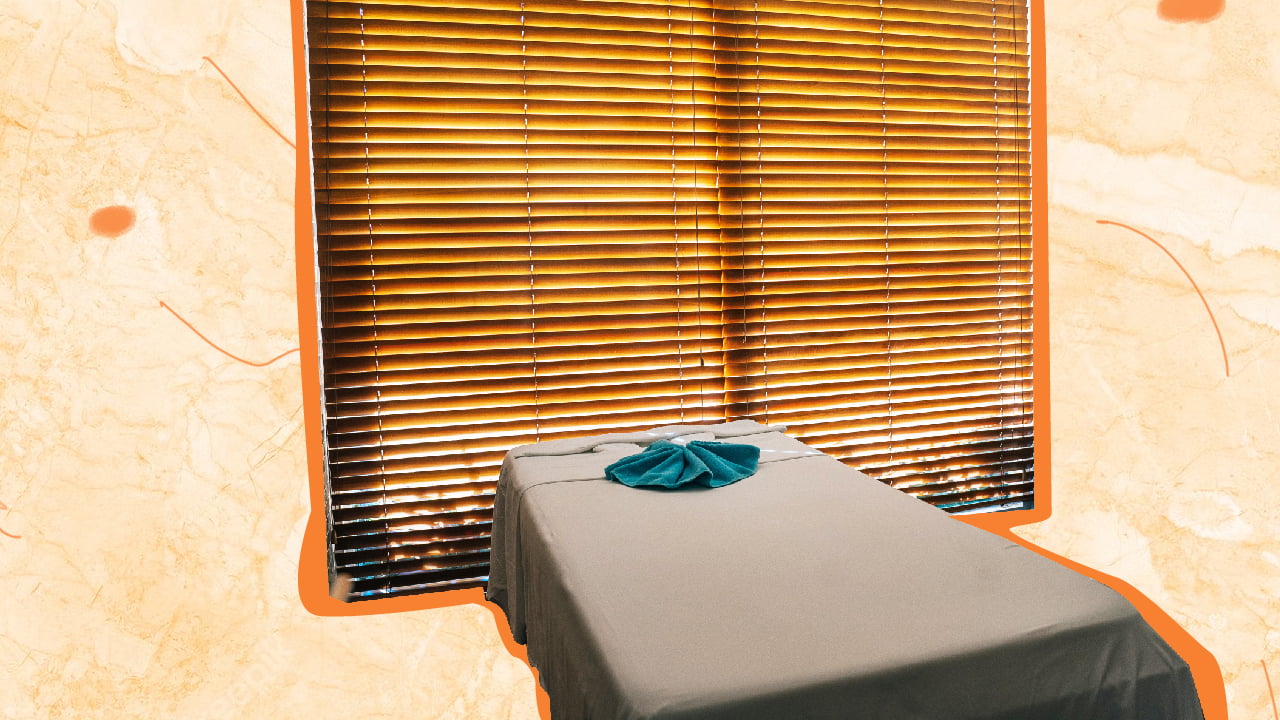 How Much Is A Massage Table Conclusion
A massage table is no small investment, and it's important to know each aspect of its pricing. The prices of portable and stationary massage tables fluctuate between hundreds and thousands of dollars, with the differences being the quality, features, and durability.
No matter the price range you decide upon, it's advisable to buy your preferred portable or stationary table from a reputed shop that offers a warranty. The safety and comfort of a massage table are paramount, and well-known companies make it a point to maximize both of these qualities.
Getting your money's worth is important with such purchases, and it never hurts to be careful when picking a table of a particular price range.