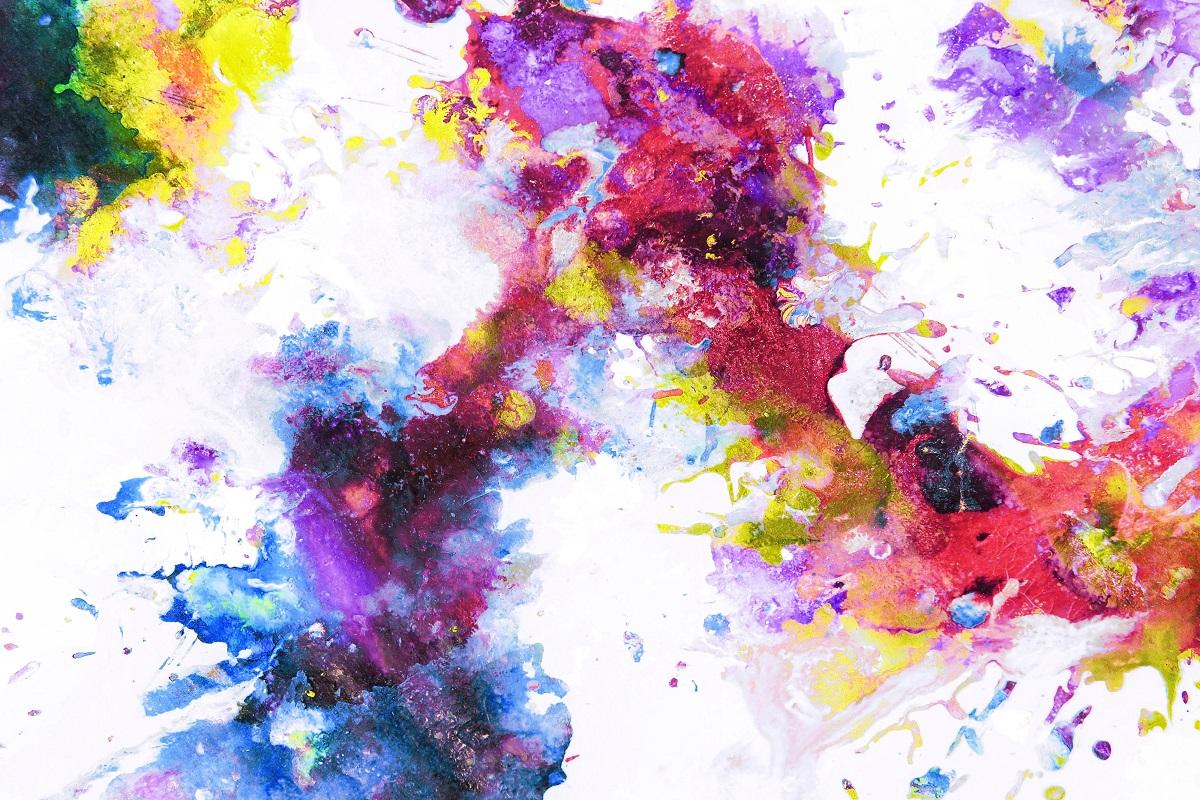 Working with watercolors can be messy at times. Don't you agree? 
Art is all about expressing your feelings as well as creativity, and this is where fine grade watercolor paints take the lead. Over the last few decades, the use of watercolor has grown exponentially. Beginners and professionals prefer to use watercolor for its beauty and wide application usage. 
However, using watercolor on traditional art paper can often be messy plus difficult to remove. Traditional art paper is well known for absorbing watercolors, and this makes it troublesome to correct later on. 
Recently, though, more artists have shifted from traditional art paper to yupo paper. Not only does it act as an excellent medium to paint on, but it also provides a different dimension to your artwork. The non messy part can be useful to paint glass with watercolor on yupo papers. 
Did you know, yupo paper is highly suitable for acrylic paints, even oil painters are also shifting towards yupo by ditching traditional papers.
FUN FACT | Painting oil over acrylic paint is possible and yupo makes it even easier than others. 
So, keep reading if you want to learn how to paint on yupo paper. 
How To Paint On Yupo Paper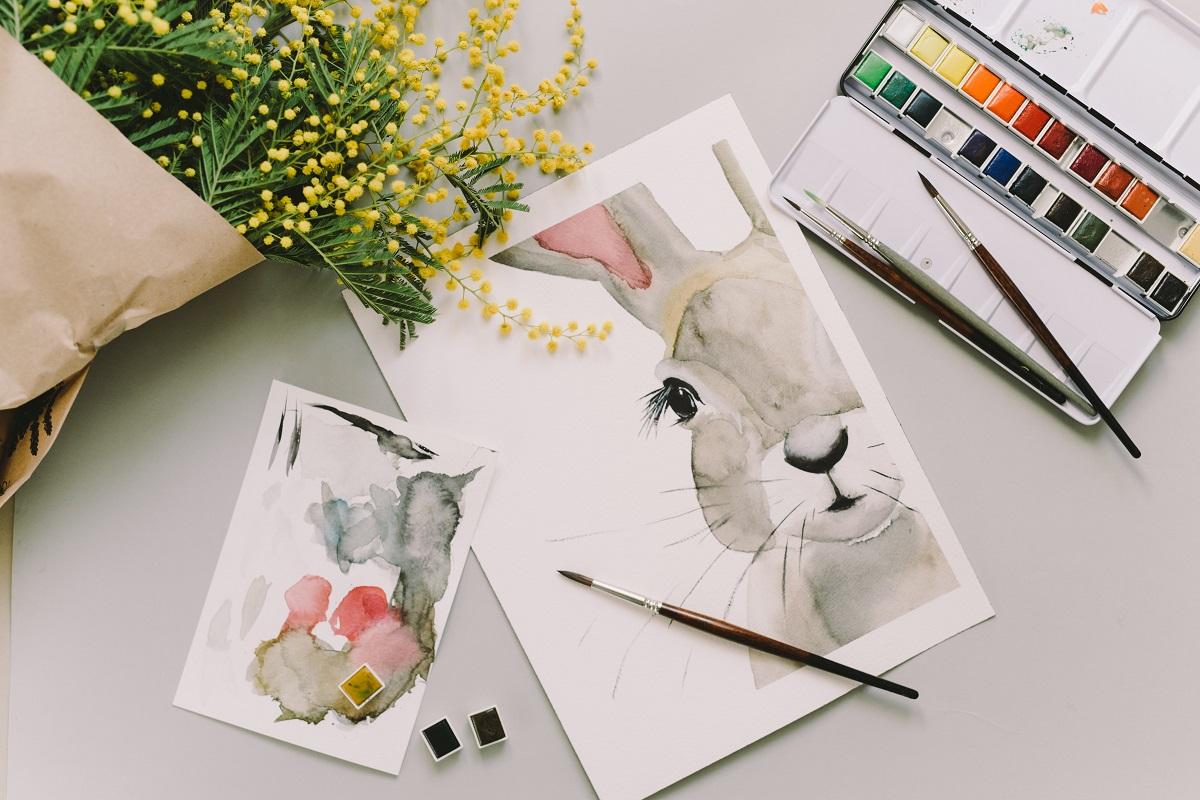 What Is Yupo Paper?
When it comes to watercolors, the tools are pretty simple and straightforward. Most artists prefer to use paper, brush, and water along with their paints. Although, there are many types of watercolor paints to select the best one. As such, choosing the right paper has always been an important element in making a beautiful art piece. And the sudden introduction of yupo paper has taken the world by storm, to say the least. 
By now, you are probably wondering what yupo paper is and how effective it is? Based on our research, the yupo paper was first introduced back in the late 1990s by two Japanese firms. Despite its wide application, it only became available in the US after the early 2000s. 
Yupo papers are made out of synthetic paper, and therefore, it is a good alternative to traditional fabric paper. Apart from this, the paper is completely waterproof and recyclable. As a result, it doesn't absorb the watercolors and leaves a better watercolor pigment on the surface. 
Another interesting fact about yupo paint is the material used in making this paper. The paper uses extruded polypropylene pellets to achieve a smooth and refined finish. Plus, no trees are hurt in the process, making this paper a convenient, eco-friendly alternative to traditional fabric paper. 
Unlike traditional art paper, yupo paper can also resist bulking, which is a common problem most artists face. Also, there is no need to tape yupo onto the board. Now that we have learned enough about yupo paper, let us look into some of its advantages and disadvantages. 
What We Liked About Yupo Paper
Starting off the list, the paper is 100% recyclable and waterproof, making this both eco-friendly and efficient. It is also extremely durable, tear-resistant as well as stain-resistant. 
Moving on, yupo paper has a long storage life, and you can preserve this for a longer period since it is made out of synthetic materials. 
Additionally, the watercolors remain on the surface and give out a more vibrant look. This is only possible because of the smooth texture and its non-absorbent property. We also liked how you can correct your artwork by simply wiping it clean with a wet cloth. 
Those who love to experiment and work with diverse color pigments and combinations should go with yupo paint as it is a suitable option for versatile artists. 
What We Dislike About Yupo Paper
Unfortunately, yupo paper is more prone to getting damaged by oil and dirt that can ruin your overall performance. Even the natural oils on your fingertips can easily remove the paint pigments. So, if you want to get the best out of your painting, we recommend using a glove while painting and resting the non-painting hand on a clean paper towel. This will absorb all the unnecessary oil. 
Applying a surface of alcohol can also help in protecting the paper from unwanted oil and dirt. Another factor to consider is the way it dries up during the painting process. In most cases, traditional art papers absorb the paint, but yupo paints don't absorb the watercolors. 
Beginners are recommended to wait till the first coat of paint has dried up before applying any additional pigment. 
Tips To Remember While Applying Watercolor Paint on Yupo Paper
Most beginners struggle to perform well on yupo papers, especially if it is their first attempt. Mistakes are bound to happen, and you can't avoid them. Still, we believe that yupo paper is an excellent choice to work with as long as you follow a few suggestions. 
So, without wasting any more time, here's a list of tips and suggestions you must consider while working with yupo paper. 
1. Applying Alcohol
First and foremost, applying alcohol to your yupo paper is a key aspect of perfecting your art. As we know by now, yupo paper is prone to attracting oil and dust. Hence, proper preventive measures should be taken to keep the paper clean and free from irregularities. 
Rubbing alcohol on the paper can be extremely beneficial as it acts as a barrier to resist oils and dust. After rubbing alcohol, you should clean the yupo and let it dry before working on it. 
2. Be More Open And Creative
Since this will be your first time working with yupo paper, we suggest keeping an open mind. Watercolor pigments perform differently with this type of paper. The smooth and refined finish allows the pigment to have a more vibrant and bright look compared to the regular fabric paper. 
Experimenting with the different color combinations, strokes, color pellets, and various art supplies can give you unique and different results. So, keeping an open mind will help you in bringing out the best of your artwork. 
3. Have Patience While Working With Layers And Steps
Yupo papers demand a lot of patience and dedication while working with different layers and steps. We had to give a good amount of time for the surface to dry before applying another layer of watercolor. 
However, the watercolor pigments react differently compared to traditional art paper, and hence, we recommend taking your time and observing the different color behavior before moving to the next step. 
In this regard, you should also avoid using a hair dryer, as it can ruin the overall depth of the color palette used on the surface. Instead, a palette knife or other mixed media can add to the different dimensions of your painting. 
By wetting the surface, you can also bring back the white surfaces for corrections. Moreover, we saw excellent results while using an ink pen and watercolor pencil or pen. So, patience is the key to perfecting this paper. 
4. Don't Give Up
When yupo paper was first introduced to the market, artists struggled to work with it, but they didn't give up. Although working in a new territory is challenging, you should always give it your best. 
Each time you move to a different layer, the art will become more complex due to the change in dimension and depth of the color palette. Watercolor pencils and pens can add a unique depth to your painting, while ink pens can aid in changing the angle of your drawing. 
Most professionals even prefer using water-soluble graphite pencils as they don't stain the paper. So, giving up is not a solution; instead, try working on different projects and techniques, and you will see better performance in no time. 
5. Planning and Warming Up
Unlike most traditional art papers that can't be reused again, yupo papers are convenient for warming up and planning your next art project. The high versatility of yupo makes it extremely suitable for short-term studies and projects. In fact, once you have painted the artwork, you can clean it and start again fresh. 
For instance, if you were struggling to imagine an artwork, yupo paper can serve as an excellent canvas to experiment till you come up with the desired idea and theme. In this regard, you can also use ideas from a watercolor artist magazine and plan your next project on the yupo paper. 
6. You Can Always Restart
Are you wondering what to do if you mess up a painting? Well, with yupo paint, you can always restart by simply running the paper under the water and giving it a wash. 
In addition, you can also get special erasers to clean your mistakes from the yupo paper. Also, you shouldn't forget to rub some alcohol after wiping the paper clean as it helps to protect your paper. 
7. Just Have Fun!
Lastly, we recommend having fun with whatever you do with your yupo paper. Going through YouTube and watching a few videos by some of the professional artists can give you a better perspective of yupo paper and its wide application. 
There are many YouTubers to choose from, some of them being Gabrielle Pollacco, Jenny Cranberry, Crafted Sweetly, George James, and many more. By watching different artists and painting techniques, you can eventually develop your own fun way of painting watercolors on yupo paper. 
Important Technique To Use
A. Use Plenty Of Water
Whenever you work with yupo paper, you should always use plenty of water to either dilute the watercolor or clean the surface for a better whiting effect. By diluting your watercolors, you can achieve a unique texture and darker outlines to add depth and different dimensions to the painting. 
Additionally, the water-resistant property of yupo paper makes it easier for correcting and redoing your art each time you want to make changes to it. Simply clean the surface by applying water and let the paint completely dry before using it again for another project. 
B. Try Using Different Mediums
Painting on yupo is all about expressing your creativity and limitless imagination. In that regard, you can achieve dark coloration with yupo by applying different mediums. For instance, spraying alcohol is a good option if you want to develop a different contrast and vibrancy in your watercolor. 
Acrylics and other mixed mediums such as pastels, watercolors, and gel mediums work well with yupo paper, too. Plus, by using Indian inks and alcohol inks, you can improve the details as well as the edges of your painting. 
C. Experiment With Its Properties
Yupo papers are an excellent choice for using multiple layers of paint. Based on our experience, we suggest waiting till each layer is dry before applying a new layer to your paper. Once the art is dry, you can also darken the outlines to improve the structure of your paintings. 
We also recommend experimenting with the property of the yupo paper to improve your artwork. For instance, you can use wet cotton buds to create a white polka dots effect on the painting, or you can use different types of watercolor pencils and pens to give the drawing a more refined look. 
Since yupo paper is highly durable and can be preserved for a long period, you can buy a bunch of yupo paper, and it will last you for a while. Reusing the paper will help cut down the overall cost, and therefore, you can invest more of your money in buying better equipment and painting mediums.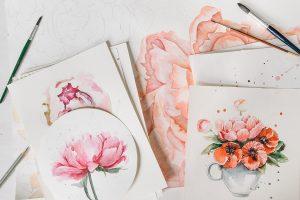 How To Paint On Yupo Paper Frequently Asked Questions ?
Is yupo paint completely safe for the environment?
Unlike most traditional fabric art papers, yupo paper is made out of synthetic paper. Hence, no trees are cut to manufacture yupo paper, making it eco-friendly. The unique property of yupo allows it to be recycled and reused over and over again. 
Also, the water-resistant aspect of the paper comes as a unique advantage. Not only does it allow the paint to be washed away, but it can also be used to correct your painting and remove any sort of mistakes from your main artwork. 
How to apply alcohol ink on yupo?
Recently, a new trend has emerged where artists prefer to apply alcohol ink to the yupo paper, and the results are amazing. To achieve the same results as them, we suggest picking three paints and mixing them with isopropyl alcohol. Isopropyl alcohol can also be used for blending the colors and giving them a better texture. 
Here is a list of steps to follow while using alcohol ink 
Choose two complementary colors and one contrasting color.

Dilute the colors with isopropyl alcohol and then apply one layer of the first paint.

Keep repeating the same steps with the second and third colors till you achieve the desired texture and theme.
Is it possible to draw on yupo?
The extra smooth texture of yupo paper is extremely convenient for drawing and applying different mediums. Lines come out well, and the details are spot on. Moreover, you can use darker markers to draw over alcoholic ink. This gives the painting a deeper dimension and better finishing. 
The only drawback we faced was erasing the pencil lines. Erasing the pencil lines can often lead to smudging. Therefore, we recommend using the pencil with precision and concentration. 
Moreover, watercolor pencils can be used over watercolor paints to add a different shade to your painting. 
How can you seal a watercolor painting on yupo paper?
Under most circumstances, yupo paper is highly water-resistant, and the color will simply wash away if you rinse it with running water. By applying a few drops of ox gall to the paint, you can prolong the desired artwork on your yupo paper. 
On a similar note, a fixative or a sealant can be used to prevent the picture from chipping and increase its overall longevity and durability. 
How long is the shelf life of yupo paper?
In general, yupo papers are acid-free and inert, which makes them ideal for storing for a long period. But at the same time, yupo paper requires careful handling and supervision. Using high-quality acrylics and non-yellowing varnish is extremely beneficial in protecting your paper's shelf life. 
Direct exposure to sunlight can also make the paper lose its white pigmentation. Experts suggest applying a UV protective glass frame over the paint or a coat of UV protective spray once you finish your painting and it has dried up completely. 
Also, avoid touching your painting after the varnish has dried up. This could cause the paint to lose its protective sealing.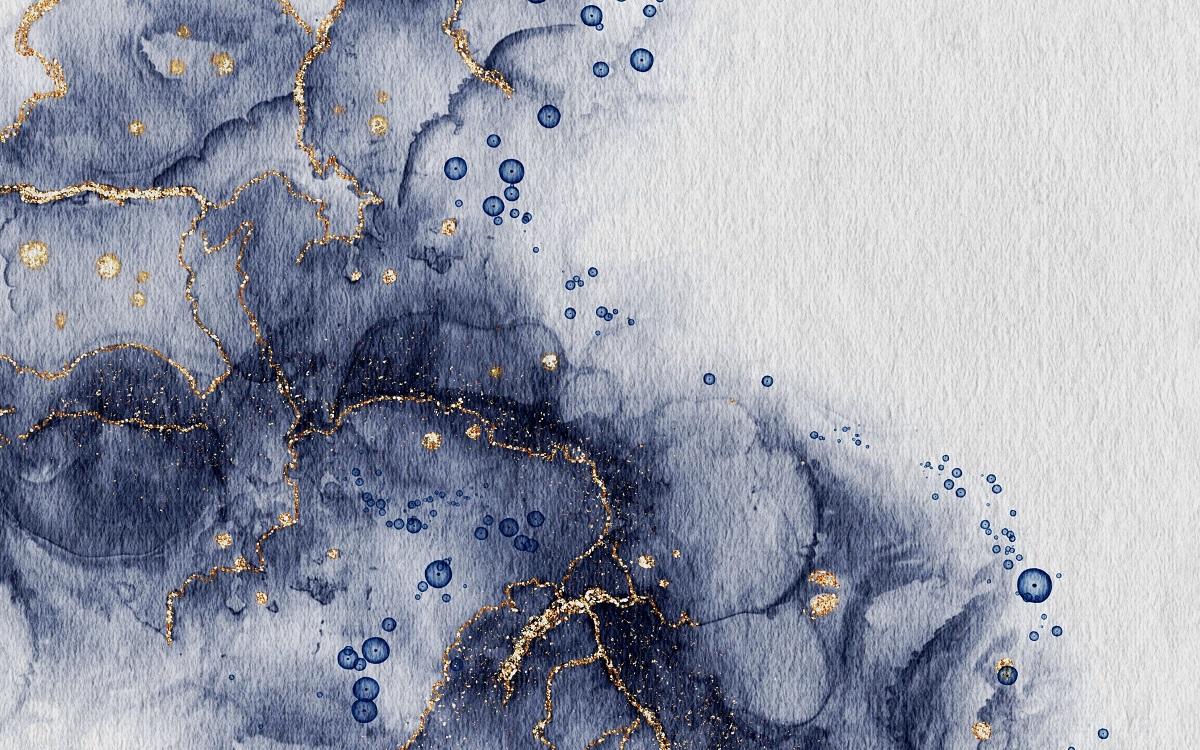 How To Paint On Yupo Paper Conclusion
Finally, we have come to an end of our extensive and informative guide on yupo paper, and we genuinely hope it helped you learn a thing or two. 
Working with yupo paper guarantees fun as long as you follow the steps mentioned above. Firstly, always use plenty of water for diluting and cleaning the paint wherever you require to add a different dimension to your picture. 
Secondly, never limit your creativity while working with yupo paper, as it is extremely versatile. Applying different layers of watercolors or mediums could give you unique results based on the color combinations and techniques you use. Lastly, you should apply varnish and high-quality acrylic paint if you want to protect the paper for a longer time. 
With that, we shall wrap up. See you next time!