Given Japan's unique position in the world, it's no surprise that foreigners are fascinated by the country, culture, and societies of the Japanese people.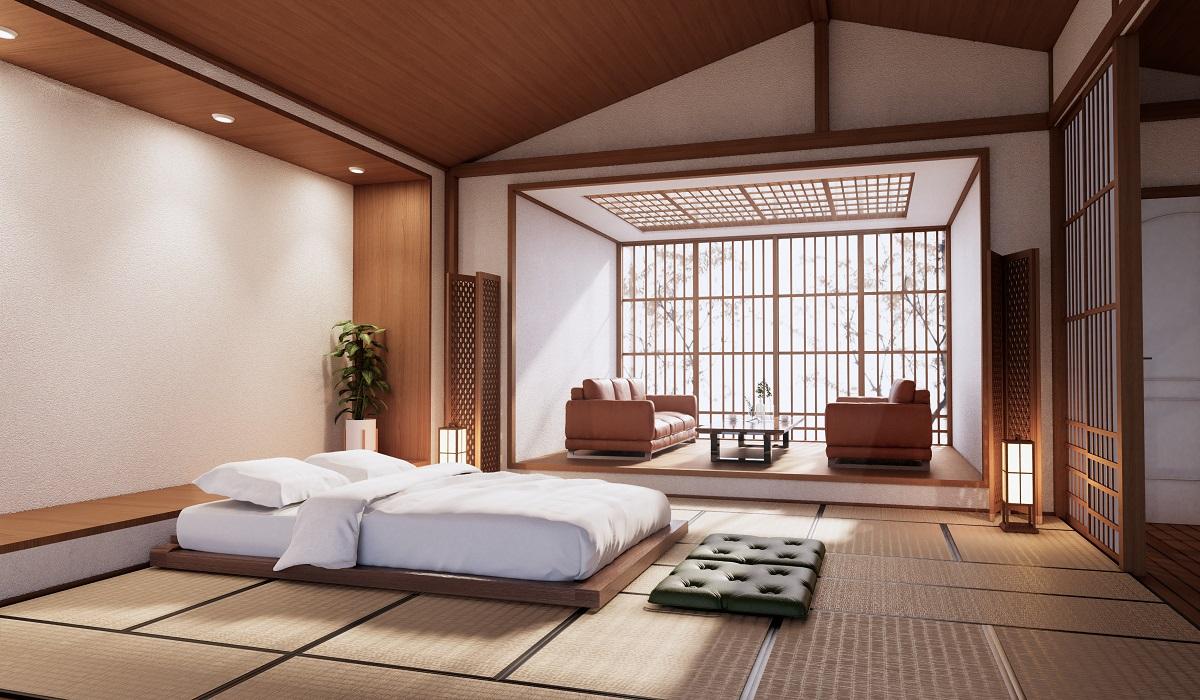 Whether it's Japanese food, anime, or its cultural elements, it has continued to perplex people worldwide, and the finest styles have become a part of a trendy lifestyle. One such fast-emerging trend is Japanese décor, especially the bedroom designs, both traditional and modern. 
Minimalistic Japanese themes have gained immense popularity with the proliferation of bedroom designs. Why? Probably because it's all about sophistication and simplicity, making them aesthetically pleasing and appealing. 
So are you planning to redecorate your bedroom with Japanese-style elements but are confused about what to choose? Don't worry- we have prepared a list of some traditional and modern Japanese bedroom ideas for you. 
Without further ado, let's get in!
Traditional Japanese Bedroom Ideas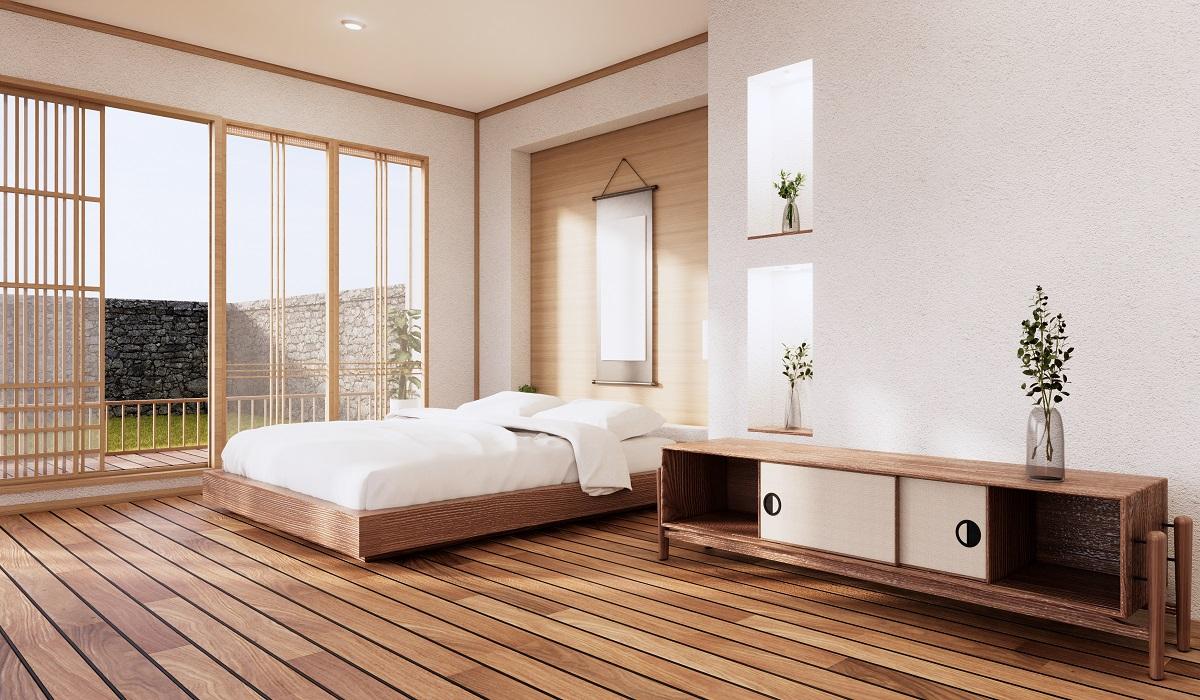 1. Zen Interior Design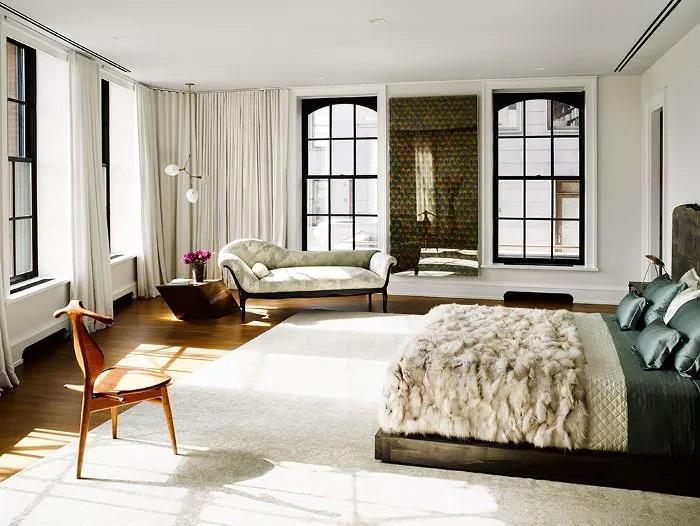 What Is Zen? 
Zen is a Japanese interior design trend, but more than that, it's a philosophy about a person living in harmony with the world. Japanese culture pays homage to its historical traditions, instilling a sense of Zen among people and establishing peace with nature. 
In this design, there is greater incorporation of greenery and nature within structures, and you will notice an abundance of natural light and open spaces. A Zen bedroom is intended to be meditative, tranquil, aesthetically pleasing, and visually balanced. 
To have an aesthetically pleasing room, it is important to stick with light colors. It ensures a serene and calm sentiment so that you can easily breathe without any distractions. Earthy tones are generally preferred over gaudy and vibrant colors to maintain peace. 
Similarly, to amp up tranquility, which is an essential essence of these traditional Japanese bedrooms, you should ensure natural light is let in as much as possible. Also, these bedrooms are established in places that are quiet and closer to nature. In simple words, you should have a serene environment around your room. 
In case you do not have access to floor-to-ceiling large windows, then installing rattan pendant lighting will help keep the room remain well-lit always. You'll indeed feel a sense of serenity and peace. 
The most important aspect of this Japanese-style bedroom design is to keep minimum clutter. Often easier said than done, having a distraction-free room will evoke calmness in your bedroom. Without any confusion or distraction, you can simply focus on the moment without shifting your attention to other things. This is what sets an average Japanese bedroom apart from the rest. 
How to Design The Bedroom In Zen Style?
In order to give your bedroom a full-fledged Zen style, you must clear everything and introduce the bare minimum. Just include main elements like a light, a low bed, and a nightstand. You can also hang some very neutral artwork and low tables. Known as Chabudai, these floor tables are most common in Japan and are generally used during summer. In winter, they are replaced by Kotatsu, which has a heater installed underneath. 
Additionally, you will need to evaluate negative symbolisms or items in your room that don't suit the environment. For example, if you are looking for more headspace, make sure the surface is not cluttered. 
Lastly, make sure to surround yourself with nature. You can keep small Japanese plants known as Bonsai trees. These are traditional Japanese art and science forms used to create miniature trees in small vessels or pots. Scaling whole trees into a miniature version makes it very aesthetically appealing. 
2. Japanadi Interior Design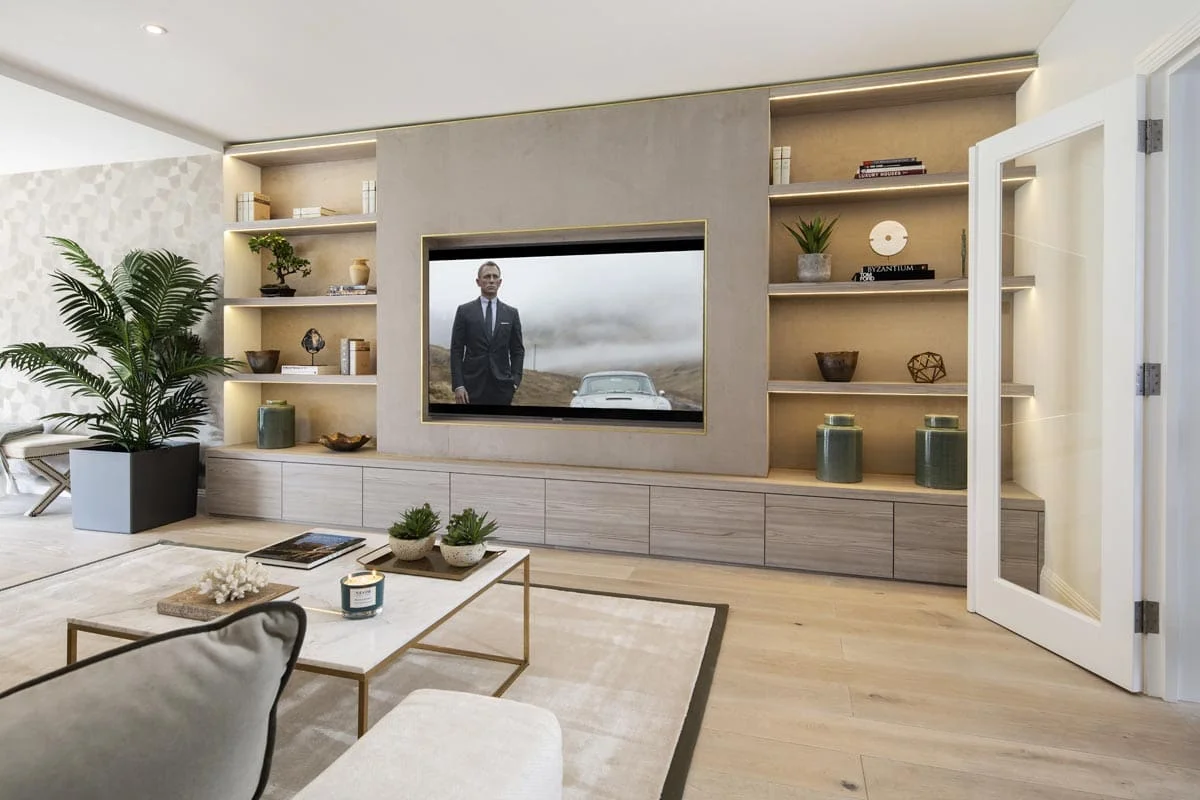 If you are an appraiser of "Hygge" and minimalist principles, then chances are that you have already started experimenting with the Japanadi style. 
In order to design your room in this style, focus on natural materials like bamboo or wood pieces, which bring in a feeling of simplistic and natural beauty. We also recommend bringing greenery and plants or using muted colors like pale green on your bedroom walls for giving your home a sense of outdoor living.
Similar to the Zen style, reducing clutter is also crucial in achieving a Japanadi style for focusing on open interior spaces and clean lines. However, if you live in a busy household and struggle to achieve a minimalistic look, try "faux minimalism" with natural containers like baskets, boxes or folding screens. Try to hide your extra items and maintain a clutter-free space. 
To get the best of both worlds, draw on the coziness of Scandinavian design with soft pieces and warm textures while maintaining the elegance of Japanese interior design. As both styles focus on utilitarianism, you can establish a calm and serene space in your bedroom. 
Japanadi decor focuses on craftsmanship, you should look for low Japanese furniture made of solid and long-lasting wood that will adhere to your decor for years. At the same time, we'd urge you to choose materials that are sustainable and don't harm the planet. 
Although both Scandi and Japanese decor aren't new, the combination of these two as a single concept is a trend that's becoming popular quickly
3. Feng Shui Bedroom Design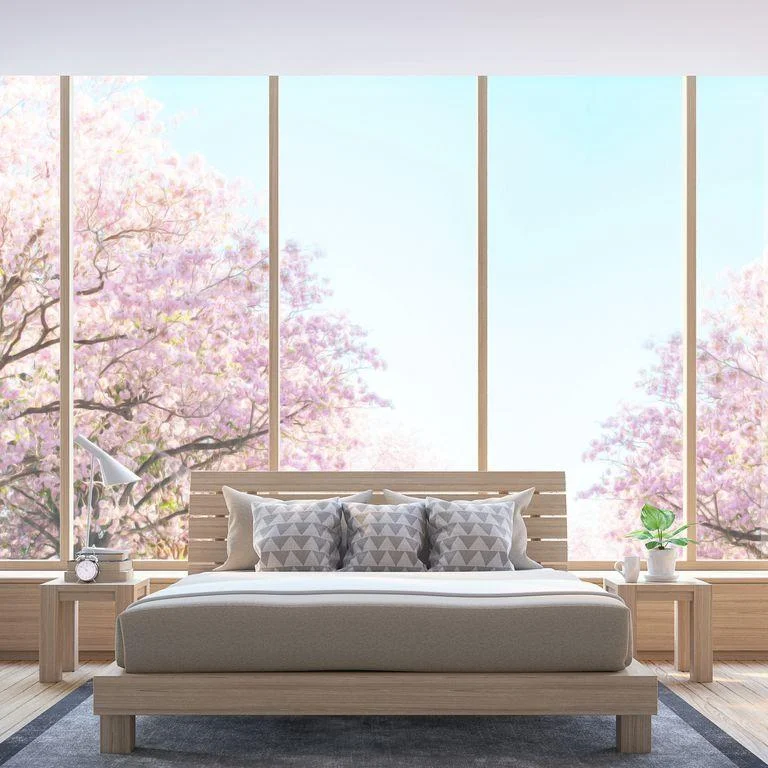 What Is Feng Shui?
If you are looking to have a Japanese-style bedroom, you should definitely consider Feng Shui design as an option. 
The bedroom is the most crucial part of your home, as you spend most of the time there sleeping or doing other leisure activities. While sleeping, your body goes into a passive state and gets affected by all the energies. So, designing your bedroom in a feng shui style can have a significant impact on your body and mind. Here's what you need to do to feng shui in your bedroom. 
As you'd probably expect, your bed frame and headboard play a crucial role in optimizing feng shui. This is mainly because wood oozes supporting and positive energy when sleeping. Moreover, they help eliminate negative radio frequency signals emitted by wireless appliances like cell phones, computers, and televisions from your energy field. But it will be important to keep these appliances away from your bedroom altogether.  
Designing The Bedroom in Feng Shui Style
With respect to design, you should keep low furniture in your Japanese-style bedroom, like floor tables, low chairs, and beds. Make sure to place your bed against a solid wall as it will provide you with psychological protection and support. Aside from that, try to keep a clear vantage point of the doorway from the bed, thereby ensuring that the energy doesn't flow quickly.   
Avoiding clutters in your traditional Japanese bedrooms is always crucial, as it allows the energy to flow freely and rejuvenate you while sleeping. We recommend you to have some kind of storage for storing items and stick to soft items like blankets, linens, and pillows. 
Feng Shui-style bedrooms generally opt for green and light blue colors. If you try to invoke passion in the bedroom, have splashes of red, while if you seek vitality and rejuvenation, neutral and earthy colors will best suit the purpose. 
Like other elements in a traditional Japanese-style bedroom, the paintings need to be minimalist as well. They differ from the others owing to their emphasis on minimalism, as the focus of the artist lies primarily on core elements and significantly reducing or eliminating the background. Some examples of such paintings are the ones including bamboo, birds, Japanese symbols, or "Kanji", and might recite Japanese poetry, known as "Haiku." 
Other than these, arranging your books on a bookshelf is vital. Books serve to be a great source of energy and stimulate our minds. So, for a night of sound sleep, try moving your books out of the way. 
4. Family Countryside Japanese Design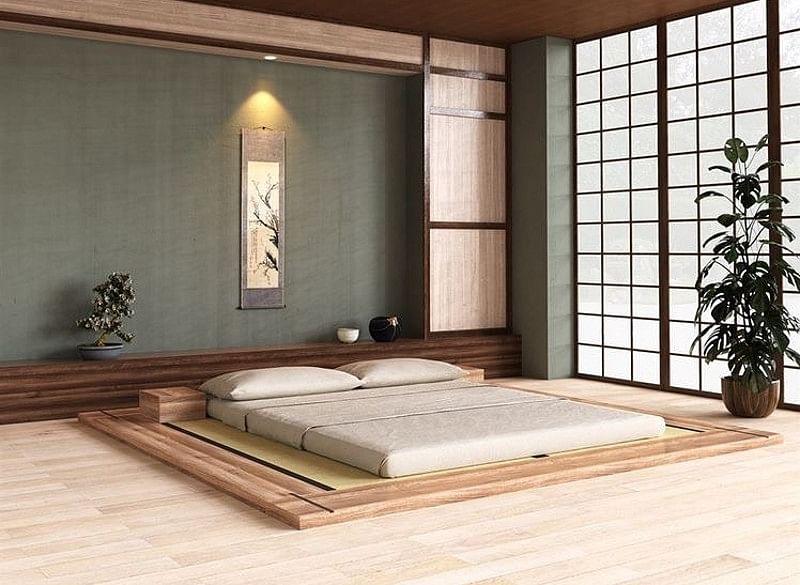 Do you live in a large family and share a bedroom with others? In Japan, most family members stay in a single room due to their tiny houses and limited space. 
In order to design your bedroom in a traditional Japanese style, you'll need futons and a tatami mat under the bed. The Japanese futon is a conventional mat laid straight on the floor. Also known as Shikubuton, it is the most common type of bedding found in most Japanese homes. 
Tatami mat is a traditional Japanese mat used in most homes of Japanese people and is covered by laguna, which is a design weaved from soft rice straw. These mats are of standardized sizes, with their length being twice their breadth. In other words, the length-to-breadth ratio is 2:1. 
Unlike Western bedrooms, local Japanese people sleep on traditional mattresses placed on the floor or a low bed. It is considered a standard norm in Japanese society. 
Other than that, you can also have a platform bed or Japanese floor bed for your bedroom. Its unique design and minimalist design set it apart from other beds. These are only a few inches from the ground and occupy less floor space. 
Traditional Japanese homes were lit by lamps and other light sources, mainly because electricity wasn't invented yet. Even today, you will see many Japanese homes with similar lighting, powered by electricity. Appropriate lighting is always essential for a family countryside bedroom design. 
You can have nightstands or paper lanterns that emit a warm light. Not only will they radiate positive energy but they will also help maintain a serene and peaceful environment. 
Additionally, if you have decorative items in your house, make a wooden shelf to keep them arranged and avoid any kind of clutter in the bedroom. 
5. Mid-Century Japanese Bedroom Design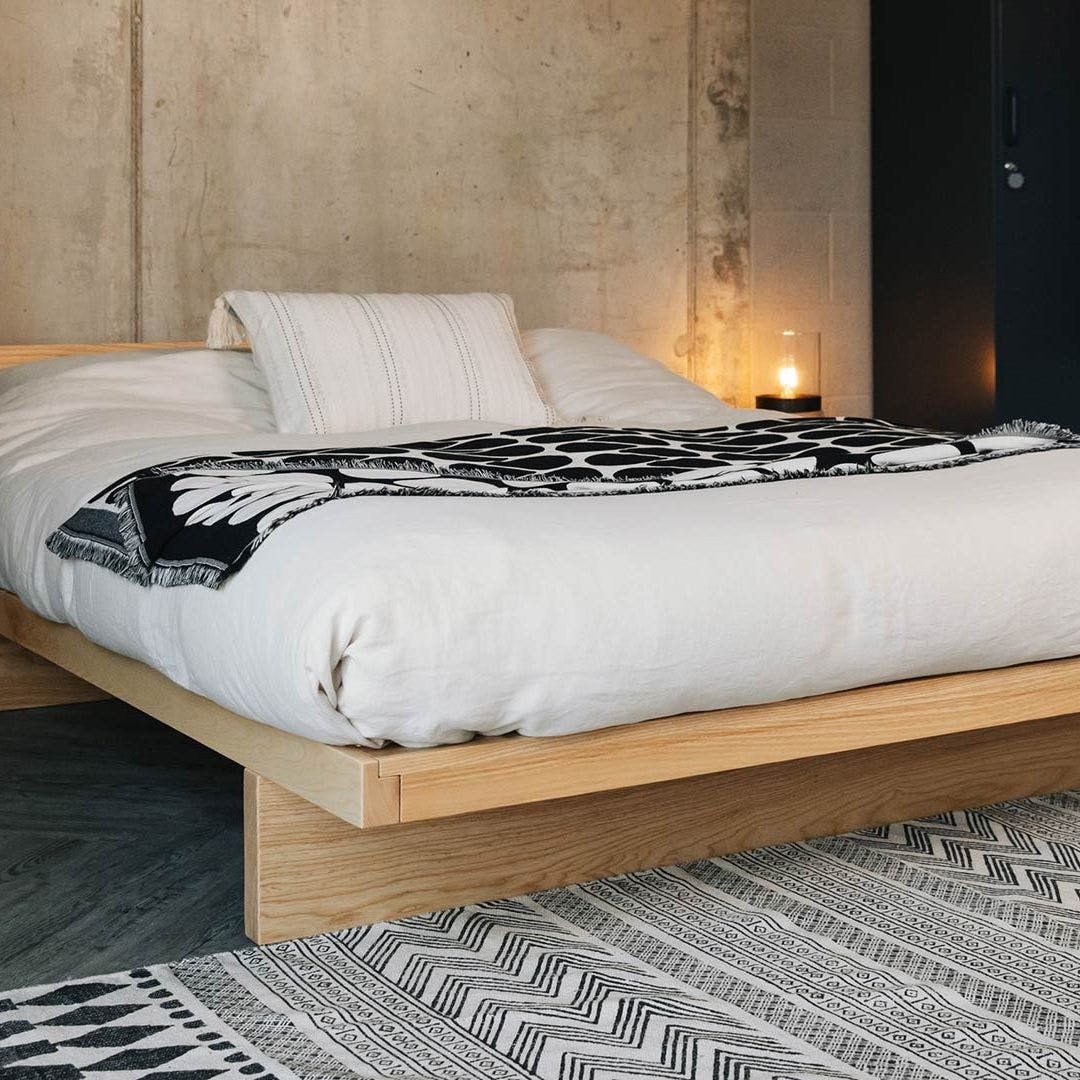 This is probably the most minimalistic and simplistic Japanese-style bedroom you will see on our list. The room has only four things: a table, a chair, a bed, and a bonsai tree! Although there are only a few items in this room, it still looks beautiful and amusing. 
Huge wooden sliding doors, also known as screen dividers, are used in these rooms. Given that Japanese people emphasize privacy, finding these screens in every household is eminent. The most common Japanese screen dividers are byobu and shoji. It is not the case with Western designs, which prefer to divide their rooms by placing a solid wall.
Byobu are folding screens found primarily in Japanese homes to create separations in rooms or create a sense of privacy. These are primarily decorated with Kanji or other forms of calligraphy found in Japan. Wood is primarily used for making the frame of Byobu, while the screens are made of paper, bamboo, etc. However, such materials make them sensitive to rough use, and slight pressure on the screen is enough to damage them. 
Shoji, another type of sliding door, is also ubiquitous in Japanese households, including urban areas. However, the screens of Shoji are not as delicate and fragile as its counterpart and are made of solid traditional material to increase their toughness. Similar to Byobu, minimal calligraphy or art is used to decorate the screens. 
Regardless of the materials used and increased durability, these screens need to be handled with care as they are essentially just flat layers of millimeters-thick materials. 
These bedrooms are undoubtedly one of the most inherently relaxing rooms. Apart from partition screens, these Japanese bedrooms need to be clean and organized. Additionally, you need to ensure that the right amount of natural light enters the room, provided through skylight doors and windows. 
Best Modern Japanese Bedroom Ideas
1. Floral Japanese Style Bedroom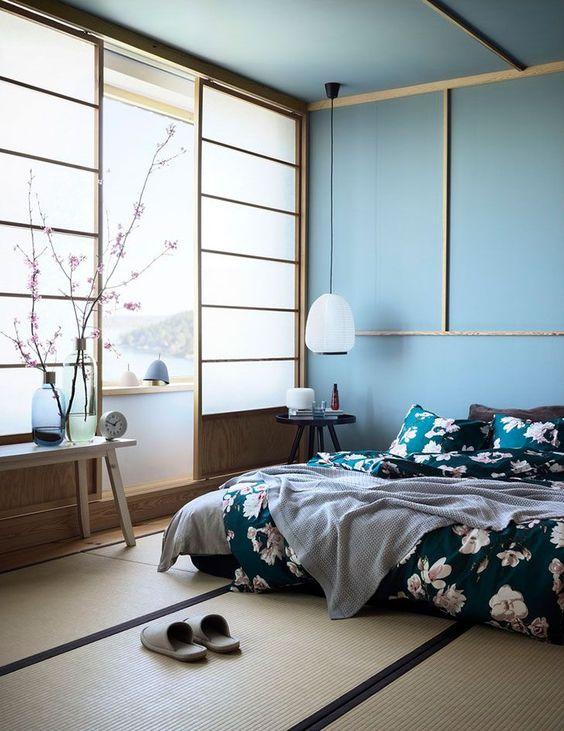 This bedroom design is more on the traditional side with a modern twist. Beautiful arrangements and floral bedding give a stunning look to your bedroom. Similar to conventional design, these modern Japanese bedrooms boast floor or platform beds with lower height and adorn them with floral pattern bed sheets, placed near long and skylight Japanese-style windows. Also, an artificial sakura flower in vases on low tables brings Japanese-style vibes to your entire space. 
As mentioned earlier, having a well-lighted room provides a wide array of benefits to your body. Primarily, it improves your sleep by helping your body regulate the circadian rhythm and serves as a natural cue to regulate melatonin production, which makes our body alert and active. As seen in the image, you can add Japanese-style lamps to make your room well-lit and brighter at night. 
Tatami mats are ubiquitous in a contemporary Japanese bedroom style. These mats are made of rush grass and straw, bound with a plain border fabric. If you want to give your bedroom an authentic yet modern look, these mats are a must. Besides, if you live in cold regions, it is better to have a mat to avoid feeling cold at night. 
Apart from delivering a classy look to your modern Japanese home, it presents several benefits, ranging from supporting your back while sleeping, regulating humidity to being eco-friendly and biodegradable. Also, its maintenance is effortless, and its long-lasting nature helps maintain the look for a longer time. 
If you wish to paint the walls, go with subtle blue tones or any color that fits perfectly with your bed.     
2. Tatami Room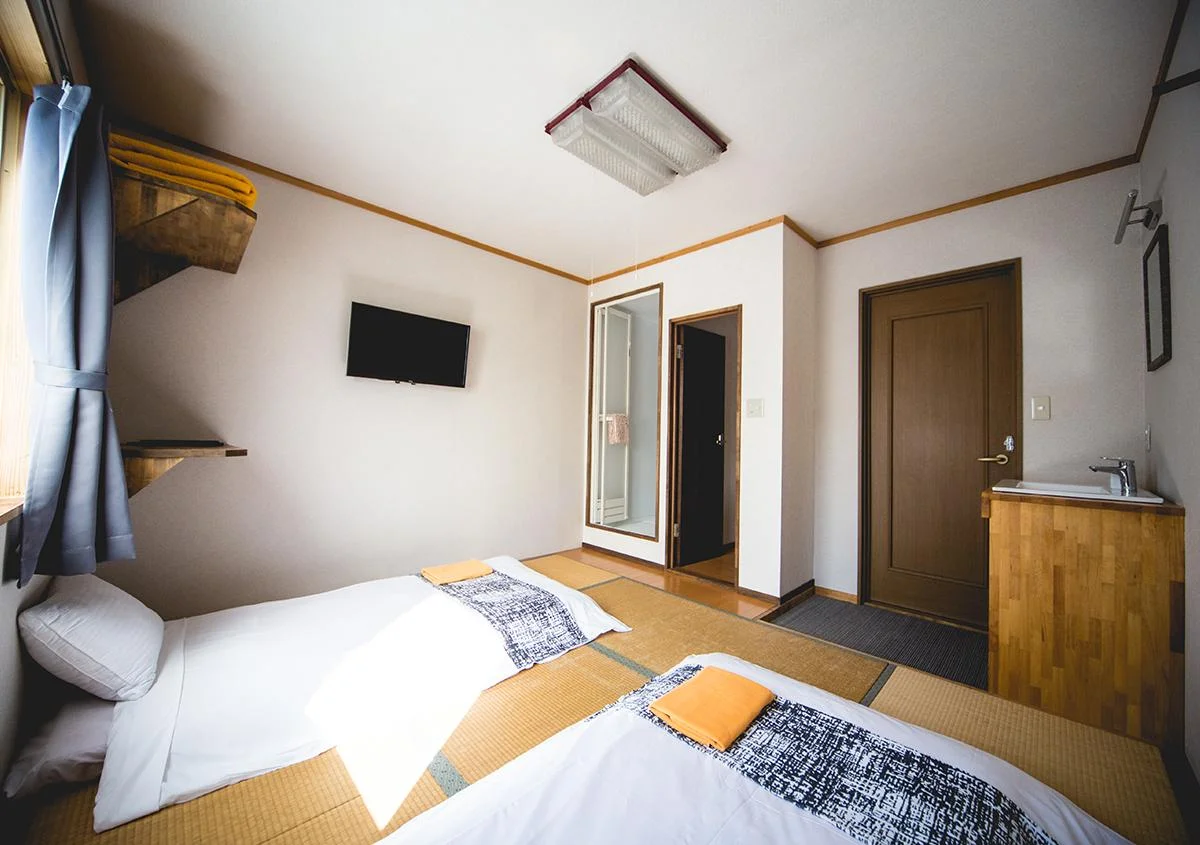 If you share your room with siblings or other family members, this modern Japanese-style bedroom will be an ideal design for the space. This tatami room features an en suite interior vogue. 
As you have seen, a contemporary Japanese bedroom doesn't have an attached bathroom, but you can include it if needed. Also, the room is filled with wooden furniture seen in most bedrooms. The primary reason for having wooden furniture lies in creating a unique ambiance of a room, and as compared to other materials, it is easy to clean, and maintain, and is long-lasting. 
Similar to other designs, this one also features a low bed, complemented with a basic lacquered or bamboo dresser. You must ensure that only essential furniture catering to functional needs is introduced within the room such that there is no clutter and the theme remains constant. 
The minimalist and simple mattress fits perfectly with this Asian interior design. Featured with three futon mattresses and Tatami flooring, this bedroom is essentially Japanese with a Western touch. Futon mattresses can be placed directly on the floor or with Tatami mats underneath.  
Furthermore, the room features a cloth hanging rack, linen, heating, and other essential items required on a daily basis in an organized manner. As with Japanese bedrooms, the ambiance is also an essential principle of the particular design. Establishing a tranquil and serene environment around you will not only keep your mind at bay but also help concentrate on the impending task, in turn boosting the overall efficiency. 
3. Mystical Anime Bedroom Design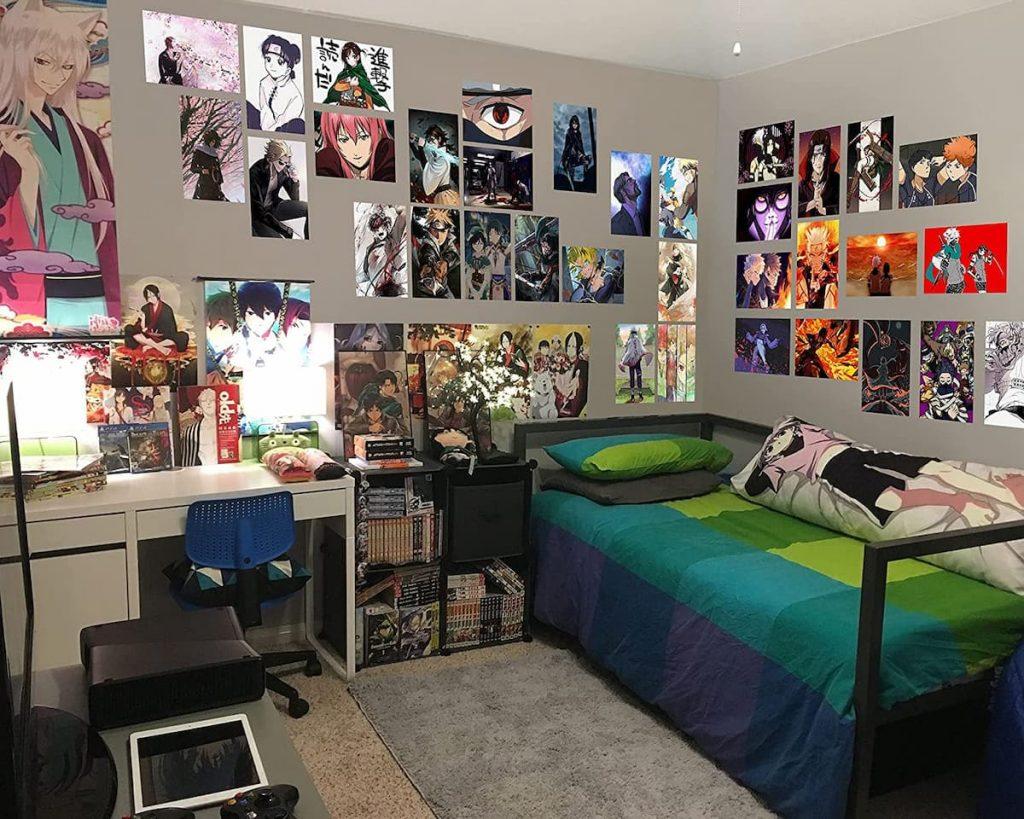 Anime is popular not only in Japan but people all over the world are crazy about it. Having an engaging story, spectacular visuals, and relatable characters is the reason behind its massive popularity. If you are one of them, you'd want to design the room with an anime theme and design as favorite Japanese anime characters. 
Whether your room is large or small, posters are a great and easiest way to start decorating your space. Posters from the same major television series or different movies can be put on walls. This modern Japanese-style bedroom will readily inflict anime vibes without investing much or damaging the walls. Added to it, you can also add colored lighting effects for making your bedroom much more lively and animated. 
To complement the traditional Japanese beds, you can add a unique anime bed headboard to make it more comfortable and cozy. For creating this, print out some anime posters or pictures in varied sizes and glue them on walls just behind the bed. 
Want something calm and contemporary? Just select one of your favorite anime characters and use it as wallpaper for your Japanese-style bedroom. Keep everything else in a simple design for keeping the wallpaper stand out. The furniture in the room is to be made with wood and a small bonsai plant can be kept for enhancing the beauty of the room. 
Lastly, place a nightstand or a lamp with changing colors or string lights to add a soft touch to your bedroom. It can make your space heaven for anime lovers. 
4. Luxurious Japanese Style Bedroom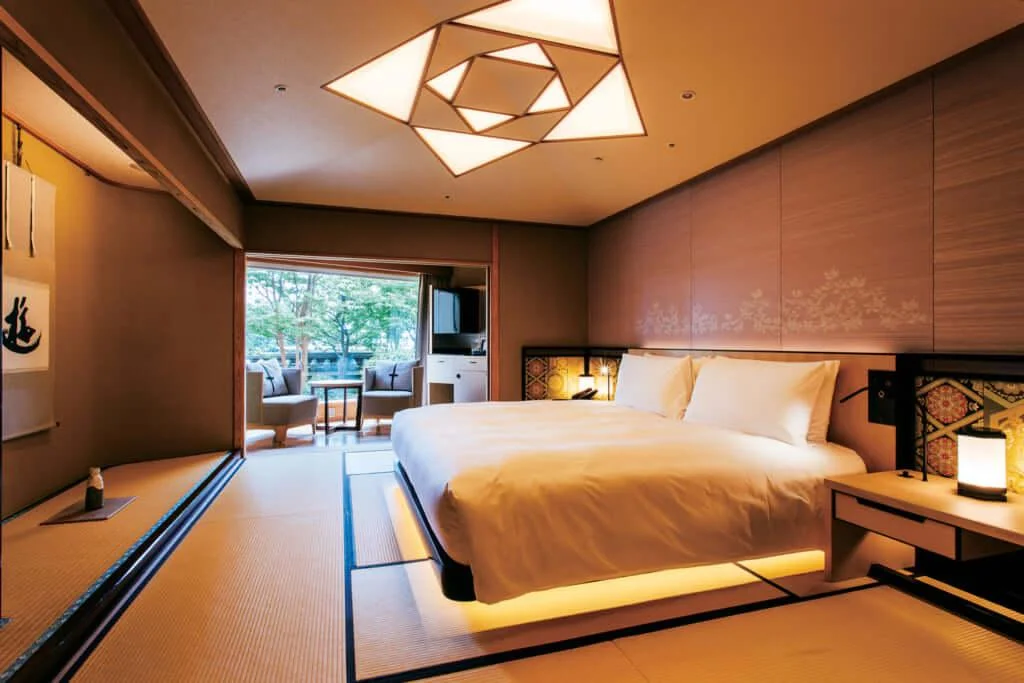 A luxurious Japanese-style Bedroom is perfectly suitable for those who live in sky-high buildings. Laid with luxurious design and all facilities, it includes some Japanese elements for delivering its essence, such as skyline windows, traditional Japanese furniture, and screen doors. 
This idea is for someone who wants Japanese style in their bedroom and doesn't wish to change the ambiance and interior of their space. These rooms are very spacious and provide you with the liberty to customize and have the room of your dreams. 
The advantage of planning a luxurious bedroom is a combination of exclusive sophistication, greater comfort, and relaxation in the desired way. You can paint the room the color you choose, black or gray. When selecting a black mansion bedroom, you can paint your bedroom wall black with a contrasting floor color. 
Also, you can use gray color in combination with neutral hues for adding boldness and brightness to your room. Coordinating with it, you can add wooden and modular furniture to your Japanese-inspired bedroom to give it a futuristic and aesthetically pleasing vibe. The inclusion of wooden furniture also goes well with your Japanese theme. 
Don't be shy to play around with calligraphies or artwork in your empty space. If you want to keep on with the Japanese theme, make sure to keep it a simple and clean one. This helps to maintain serenity and tranquility in your space. 
Tranquility and Quietness in Japanese Bedrooms
The essence of traditional Japanese bedrooms is rooted in Zen philosophy, which emphasizes tranquility and simplicity. Quietness is a crucial element in this context, symbolizing peace and serenity. The design principles aim to create a calm environment free from loud, distracting noises, contributing to an atmosphere of relaxation and mindfulness.
Soundproofing becomes an essential aspect of achieving this tranquility. By reducing the intrusion of exterior noises, homeowners can maintain a serene atmosphere in their Japanese-style bedrooms. Methods of soundproofing can range from structural alterations to the use of specific materials known to dampen sound, like tatami mats. Tatami, a traditional Japanese flooring material, not only adds to the authentic aesthetic but also offers a natural sound barrier due to its composition and density.
Understanding the relationship between tranquility, quietness, and Japanese bedroom design allows homeowners to create a space that not only embodies visual Zen principles but also delivers an authentic, peaceful auditory experience. For those seeking to minimize the noise in their home, incorporating soundproofing techniques into the design can significantly contribute to maintaining the peaceful ambiance central to Japanese bedrooms.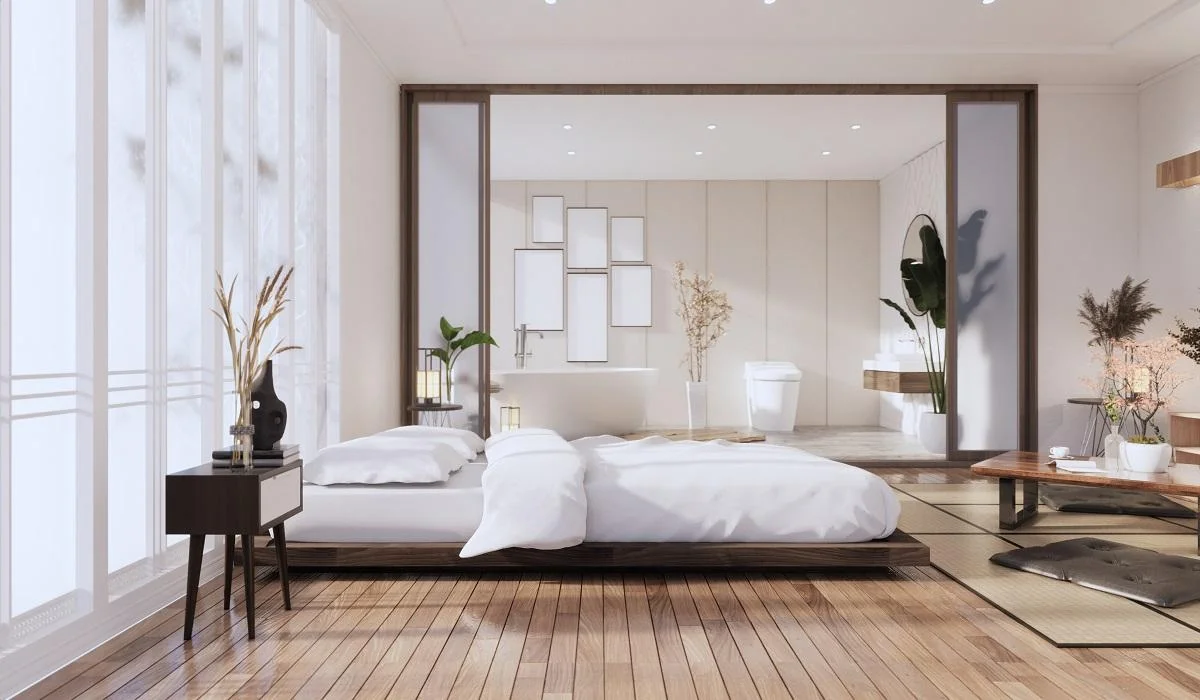 Final Words
With this, we have reached the end of the best Japanese Bedroom design (traditional or modern) that you can give. 
As you can see, a wide range of elements is to consider when creating a Japanese-style bedroom. It's imperative to remain familiar with Japanese culture and traditions in the form of Feng Shui and Zen. We recommend you start by decluttering your space and then design the bedroom with the ideas mentioned earlier. 
Japanese furniture decorations, ambiance, & traditional style bedding are crucial aspects of every Japanese bedroom. When it comes to decorating in Japanese style, less is more concept is much more applicable to give you a more relaxing time to spend in. 
You'll discover that the fewer the belongings, the more the focus is on what's essential, which in turn allows you to stay energetic throughout the day. We will now sign off to come back the next time. Till then, take care!
Related Articles 
19 Mid Century Modern Leather Sofa
33 Epic Navy Blue Bedroom Design Ideas
8 Best Headboards for Epic Bedrooms