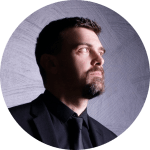 Andrew's experience in the acoustic industry started in the music industry, a part of the acoustic industry in which absolutely everything matters, every sound wave, reflection, echo, resonance or reverberation, all pieces of the puzzle Andew played. Fast forward almost 10 years, Andrew finds himself specialized in acoustic construction for more than 5 years now, being the Acoustics Manager at Clearsound Acoustics. Responsible for the design of acoustics design, acoustic supply and installation of specialized gear such as noise barriers to reflect or absorb the energy of the sound waves, using damping structures such as sound baffles for absorption, or using active anti noise sound generators Andrew is today a full-fledged acoustic expert, permanently learning, researching and improving his craft.
Expertises: Acoustics, Noise Control, Soundproofing, Noise cancellation, Acoustic quieting

Reviewed by
Anton Giuroiu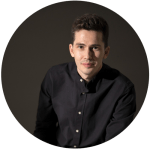 As a sheer idealist, Anton's approach in architecture and content curation is tedious and meticulous this clearly reflects in his work here on Homesthetics with each and every article, after a decade of work on Homesthetics, the content creation guidelines still being improved every month.
Expertises: Architecture, Design, Art, Home improvement, Painting
&
Updated on