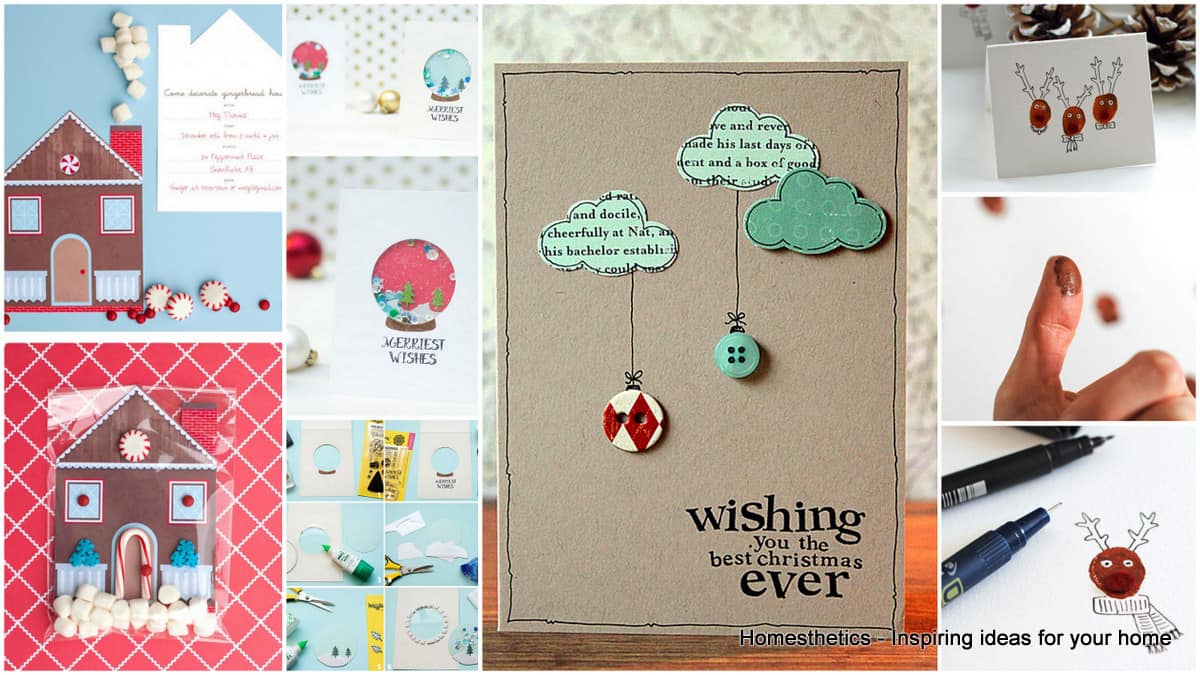 Thinking about Christmas this early in the year might seem over the top and useless but we cannot help ourselves but dream about the glorious magic this holiday conveys.Family gathering around the fireplace, drinking hot coco and sharing stories, the delicious smell of home made cookies and the beuatiful delicacy of the Christmas tree colorful decorated and nestling over an abundance of gifts. Joyfulness, happiness, lots of smiles, these are what describe the winter season best .So, with this magical spirit in mind, we cannot stop thinking about our next crafting project meant to complete this picture and we are talking here about creative DIY Christmas cards projects and ideas, all lovely, imaginative and beautiful in their own manner. It is a wonderful thing to be able to personalize your gifts for your loved ones, to leave your mark on them and make them unique, one of a kind, special. We have collected over 90 DIY Christmas card ideas from where you can surge inspiration. Find guidance in the links featured under each craft or simply use the suggestions to create your own take on the project. Make card crafting a family event and teach your little toddler how to make special diy Christmas cards for friends and family. Enjoy!
Creative DIY Christmas Cards
via  tallwavehightide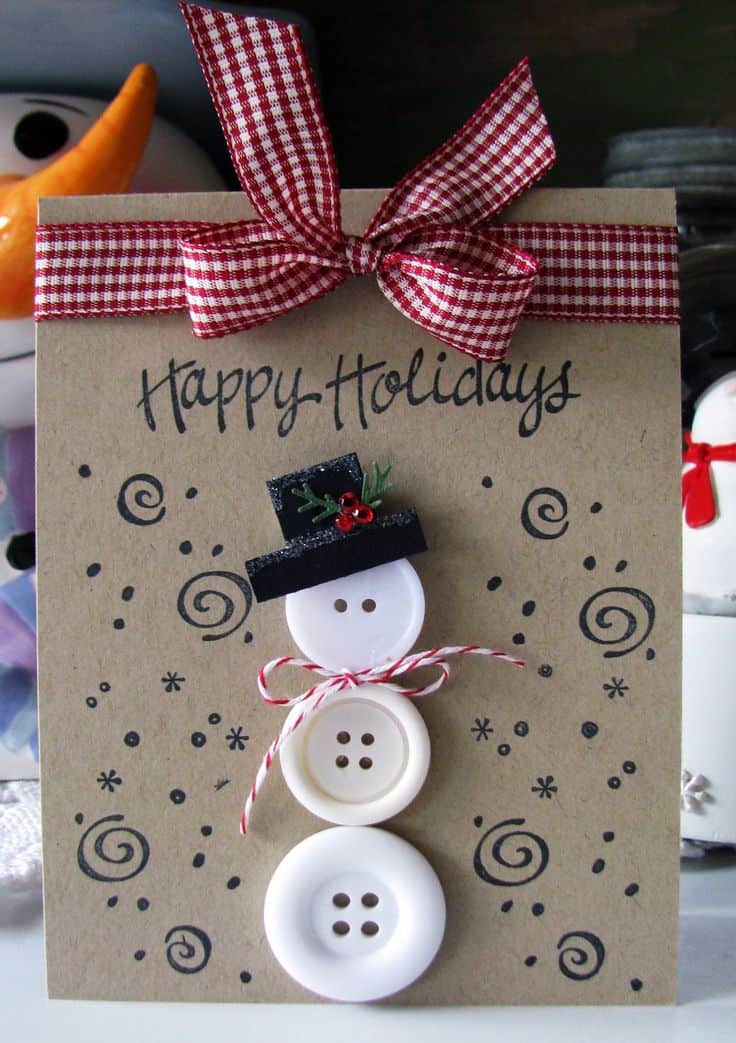 A red ribbon can look anything look more festive, don't your agree?
2. wildlife inspired Christmas card
via  designbolts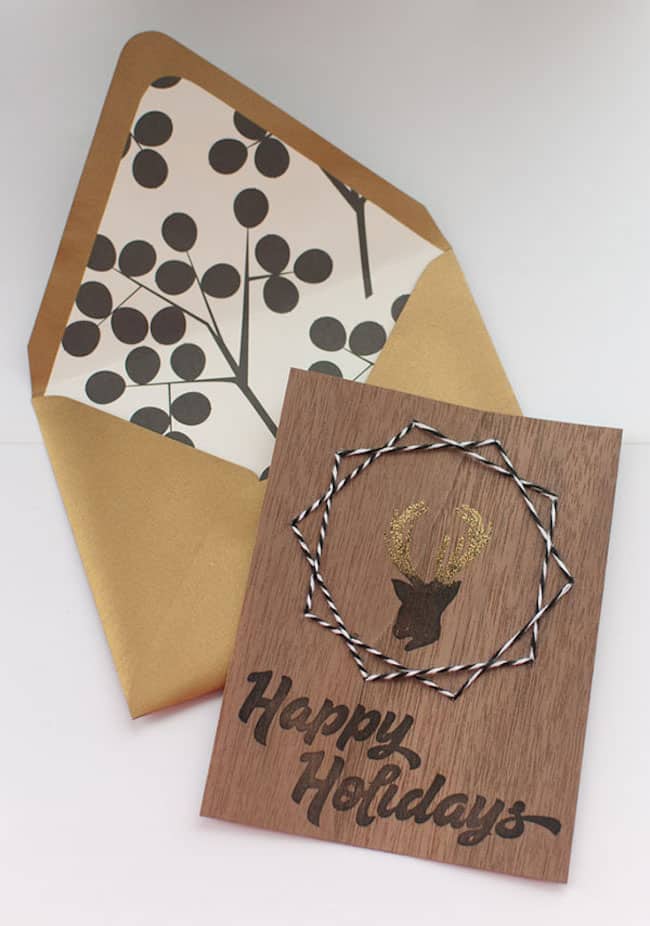 Notice how the envelope matches the card's design.
3. Christmas tree card made from rope
via  fynesdesigns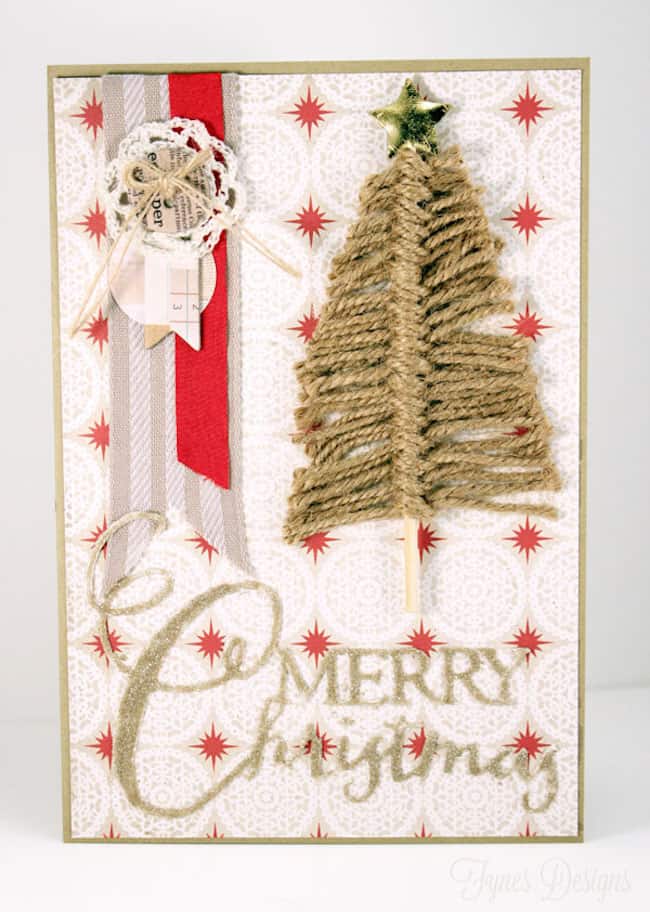 You can transform a store bought card.
4. the classical Santa diy card
via  dpinewss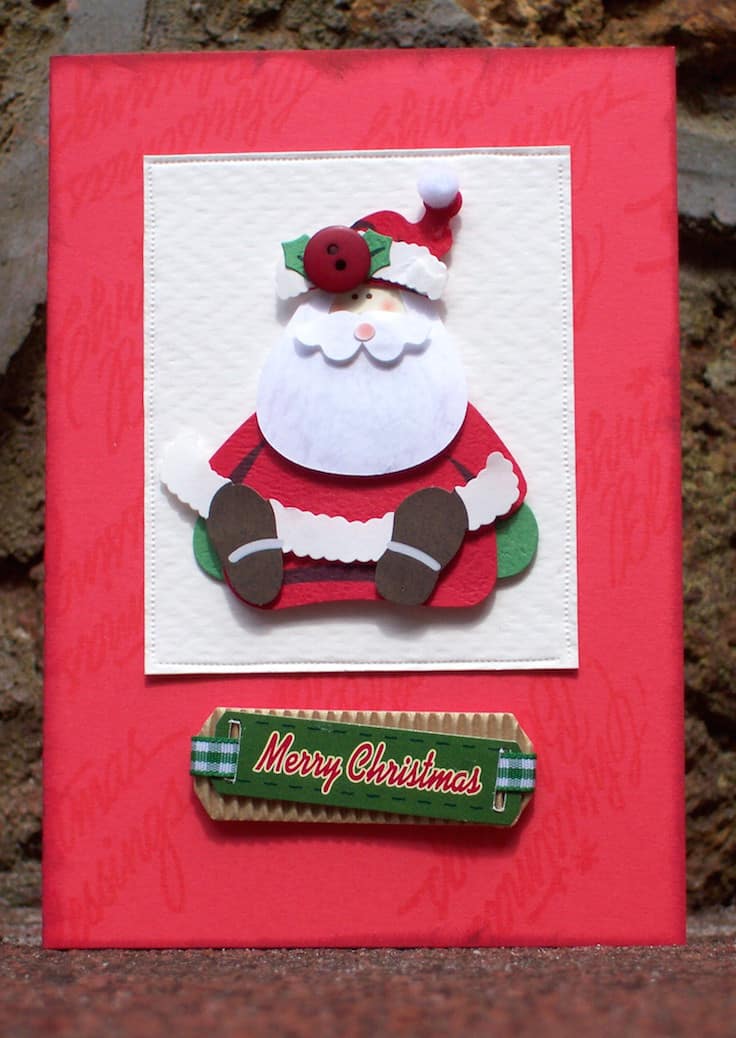 5. elegant gold and white design
via  christmas2014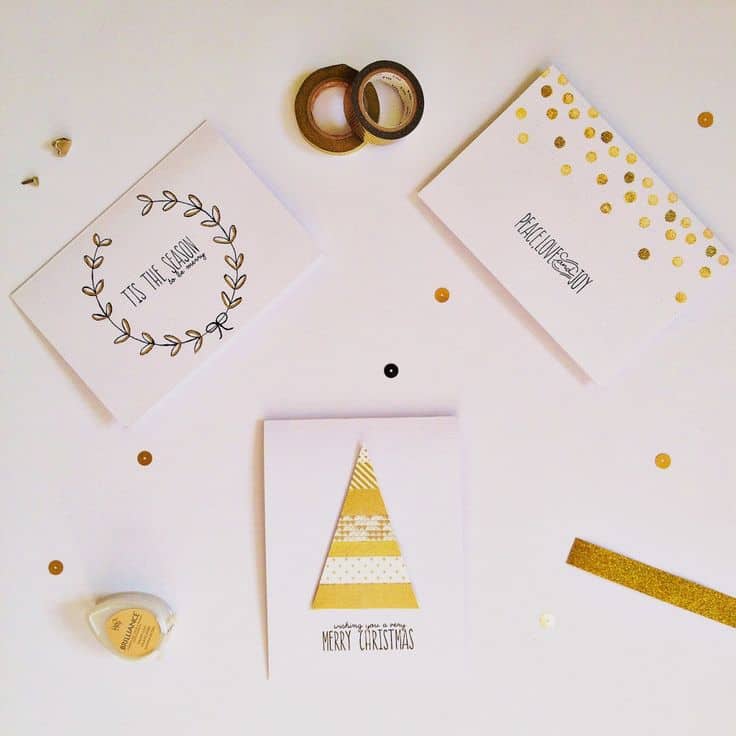 Use washi tape for a fast completion of the craft.
6. fun joyful reindeer card
via pinterest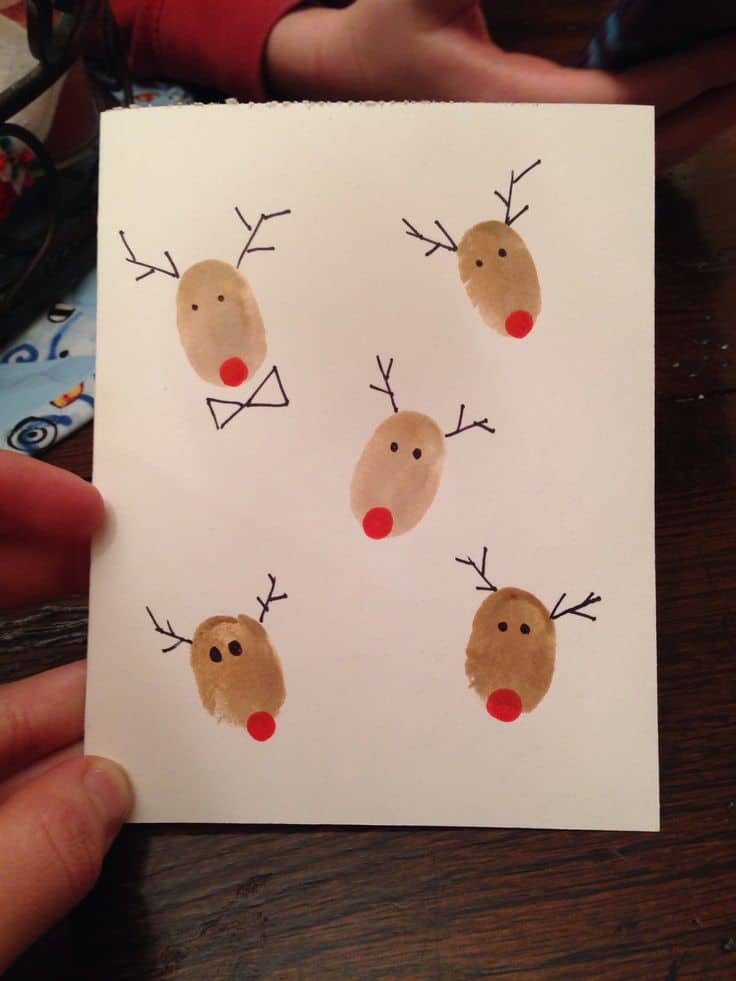 You can paint the head using your thumb.
via  handmade4art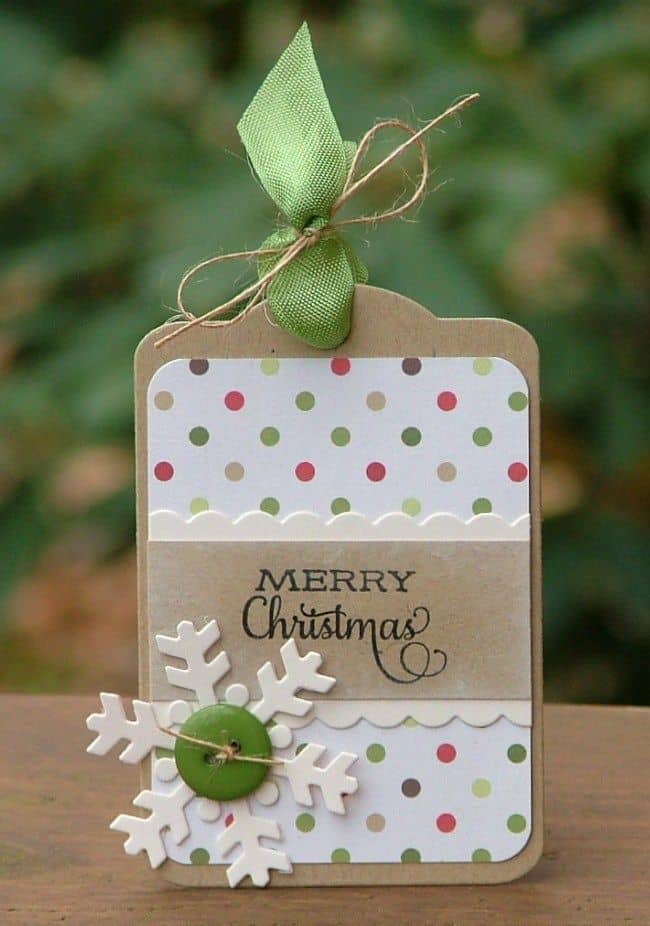 8. simple red and white stitched Christmas tree card
via  ideas.sewandso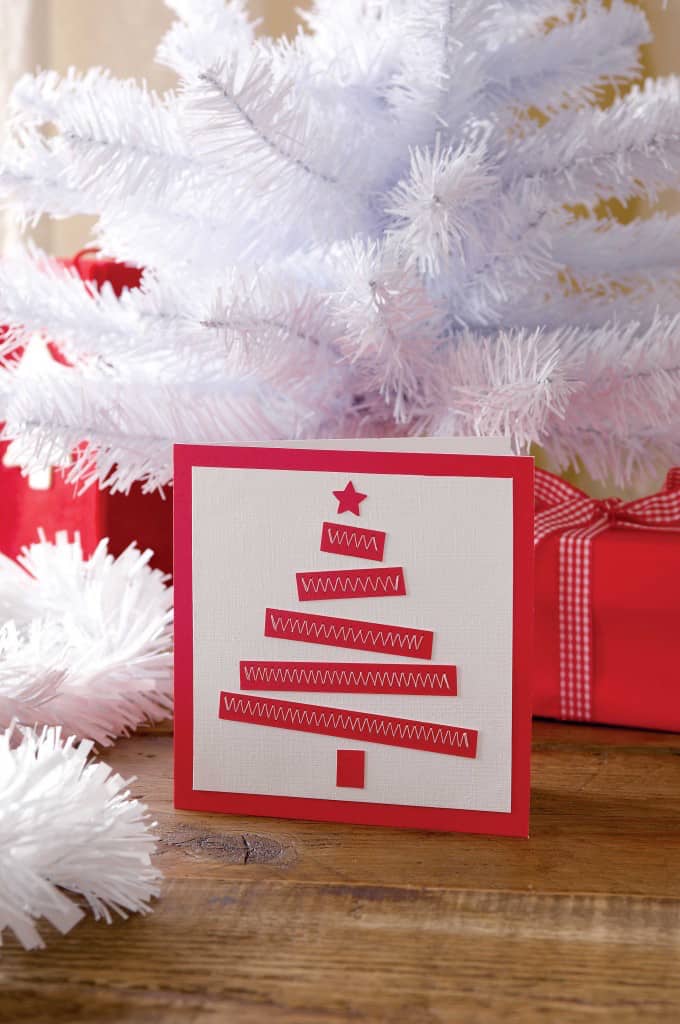 9. a three Christmas tree card design
via studiocalico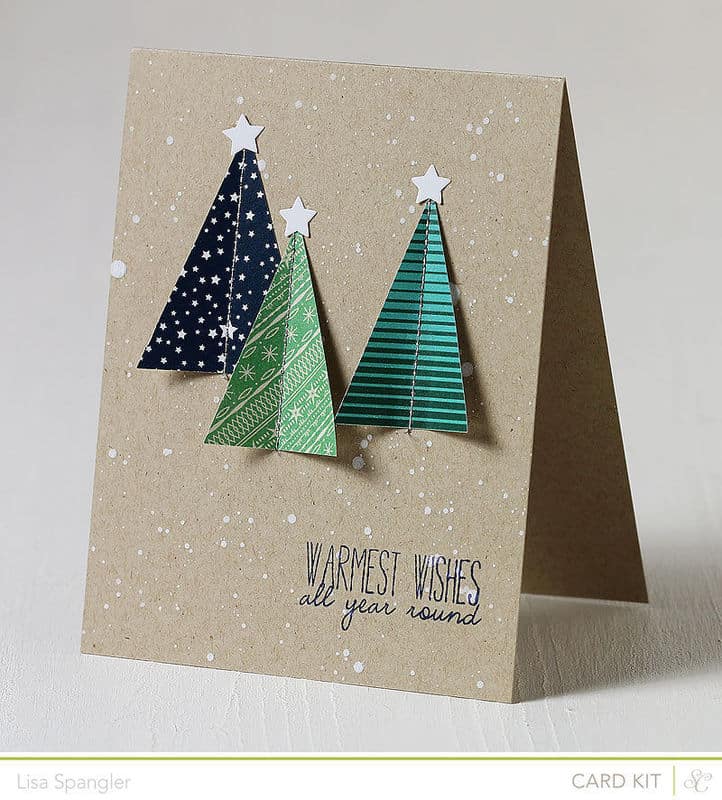 10. gold and pink DIY 3D Christmas cards
via  blog.bog-ide.dk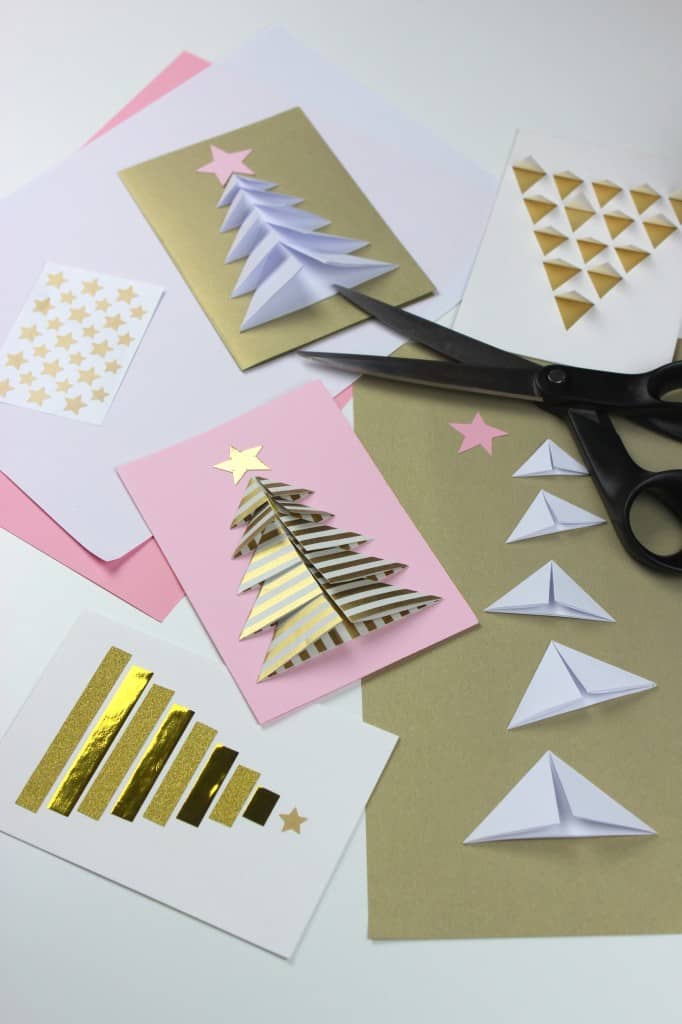 11. old paper recycled into a simple card
via  myshabbysoul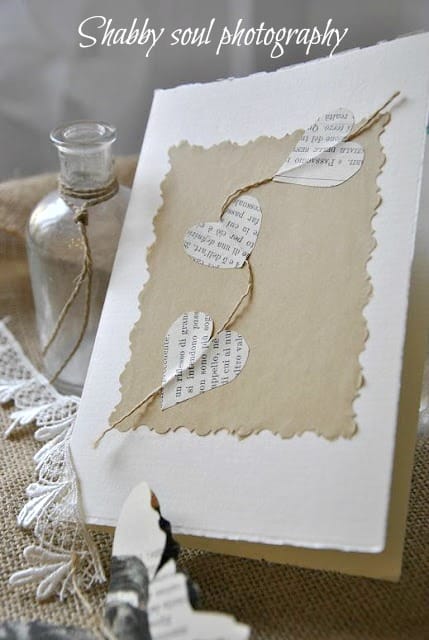 12. colorful stockings made from felt attached to Christmas cards
via fionacarter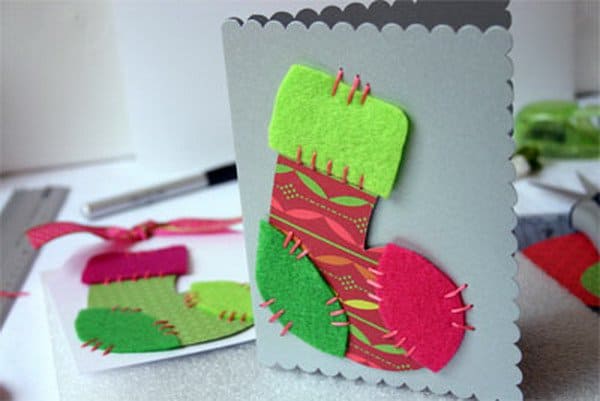 13. the hues of Christmas in one diy package
via northshorestamper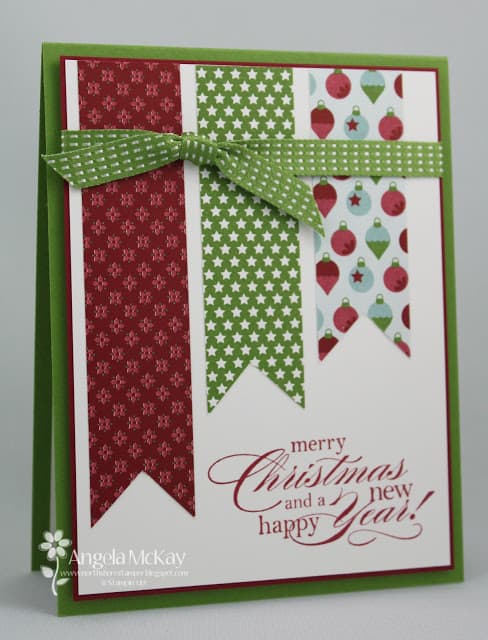 14. a happy happy snowman invites you to be merry
via  stampingwithloll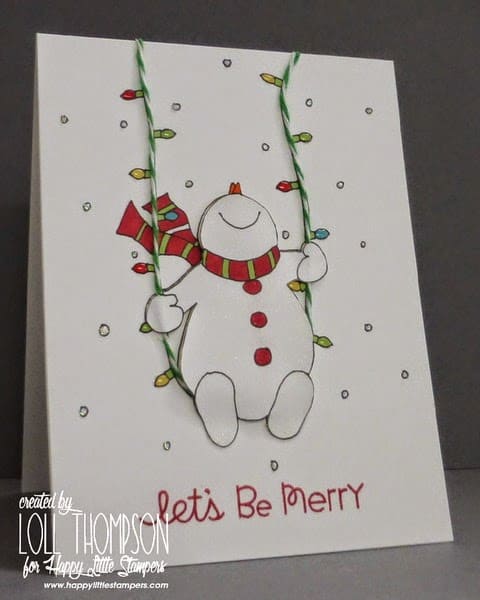 15. cute penguins decorating diy Christmas cards
via  mollymoocrafts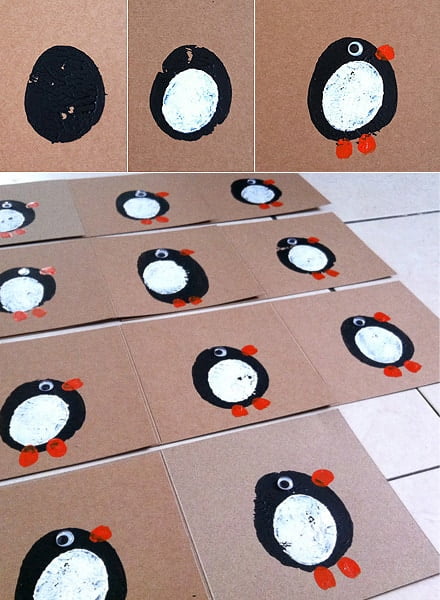 Another wonderfully cute craft that can be made by your little ones as well.
16. a mix of joyful Christmas stickers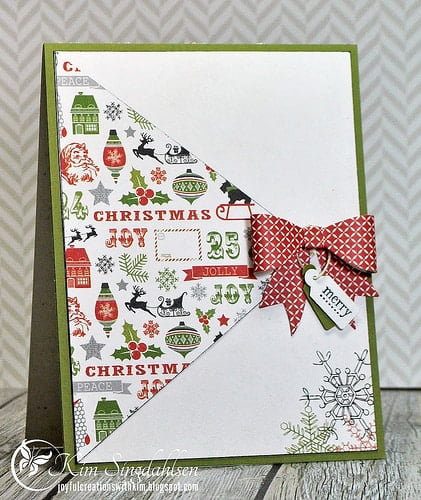 17. a glue gun and some glitter will do the trick
via  frommycraftroom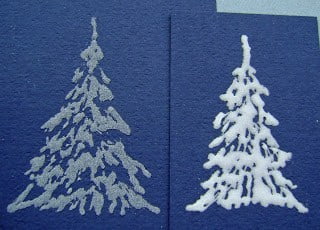 18. red green and white Christmas ornament card
via chicaandjo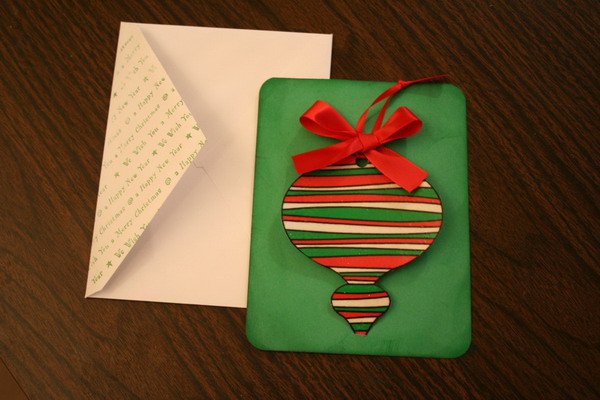 19. decorating with 3d paper Christmas globes
via creativityprompt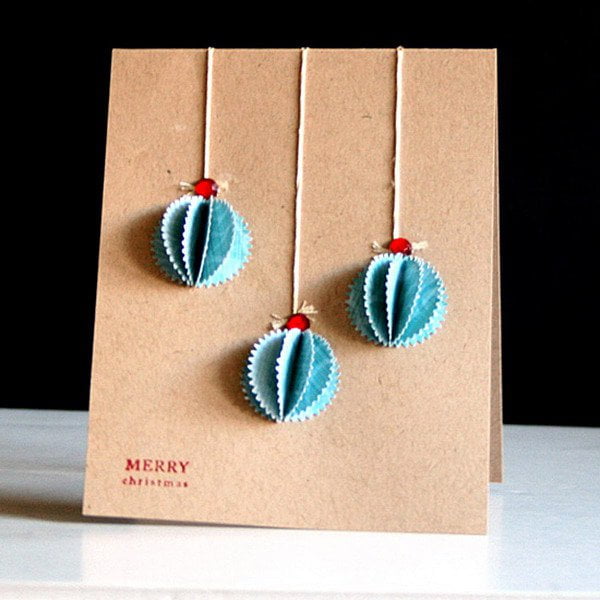 20. learn to fold paper into a Christmas tree
via hative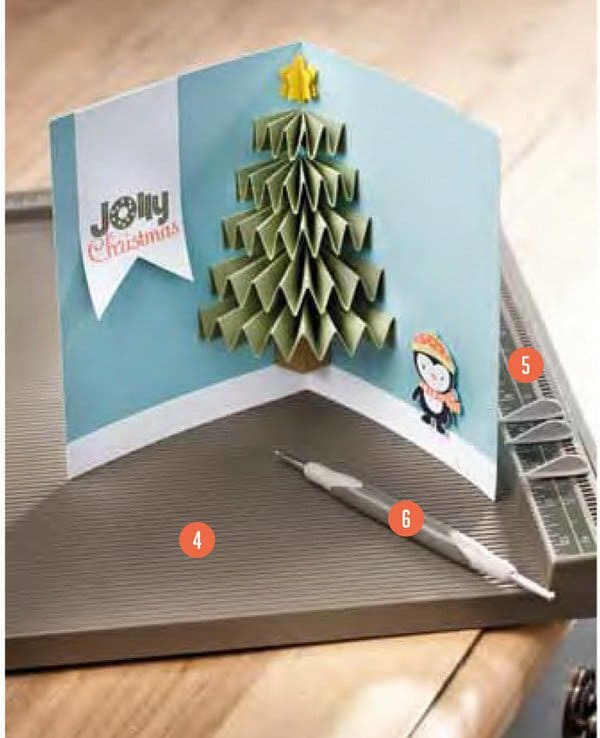 21. simple colorful card message
via beanbugcrafts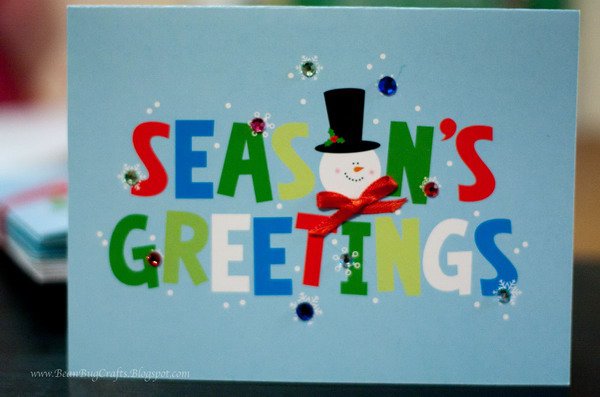 22. an encrypted Christmas card
via etsy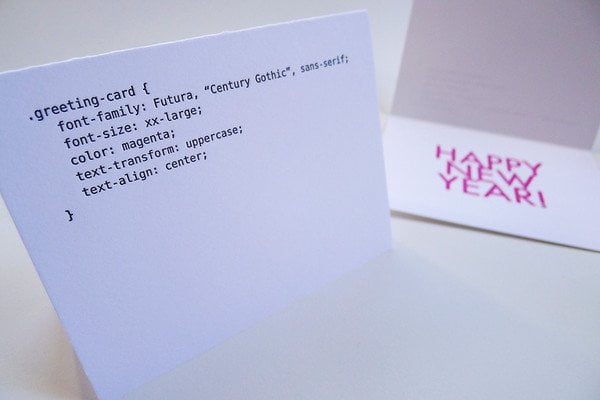 This diy card should be designed with a specific person in mind.
23. keeping up with trends
via Etsy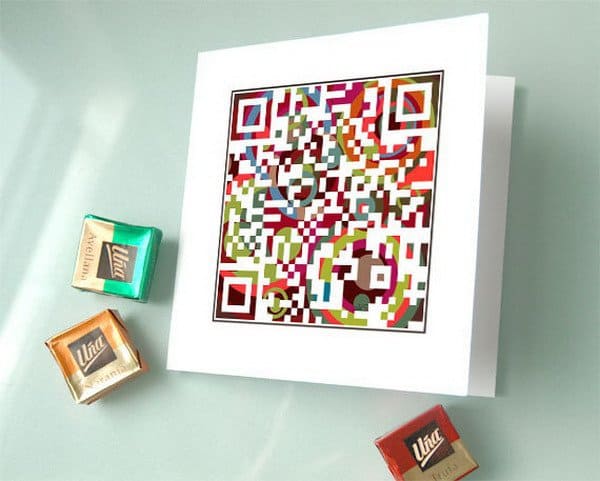 24. modern Christmas card
via  zazzle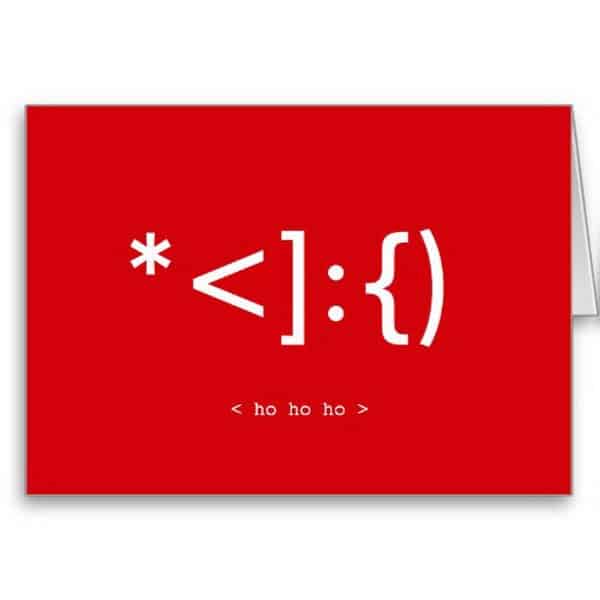 You can use a red sticker and cut the signs from it, then attach a blank cardboard paper behind.
25. cute elegant Christmas card idea
via  behance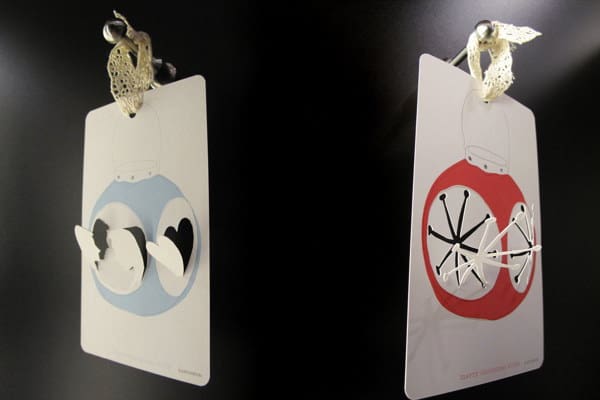 26. a Christmas card that doubles as a 3d puzzle
via behance
27. folded Christmas card that can be displayed
via behance
28. complex 2-piece Christmas card
via behance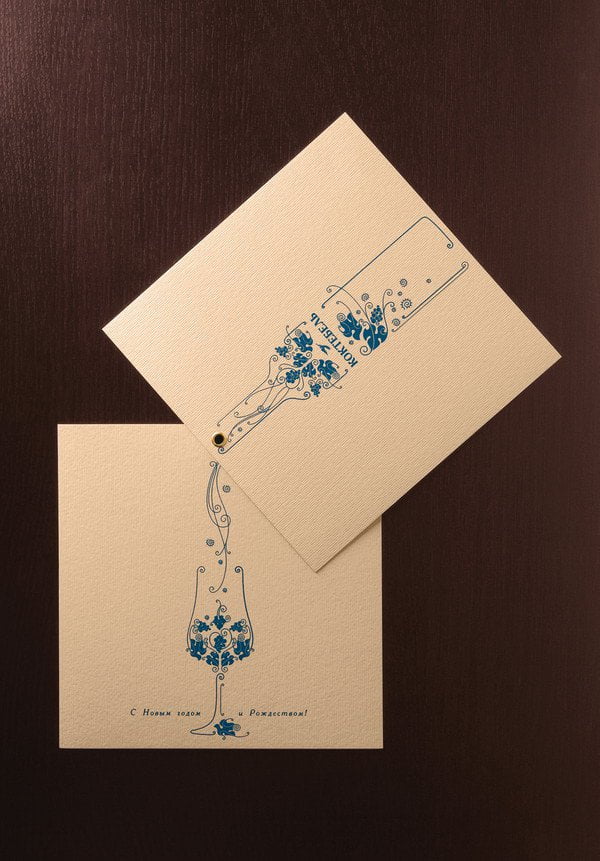 29. buone feste kirigami card
via behance
The art of kirigami might seem complicated at  first glance but you will come to love it.
30. overlapping materials and patterns
via jillibeansoup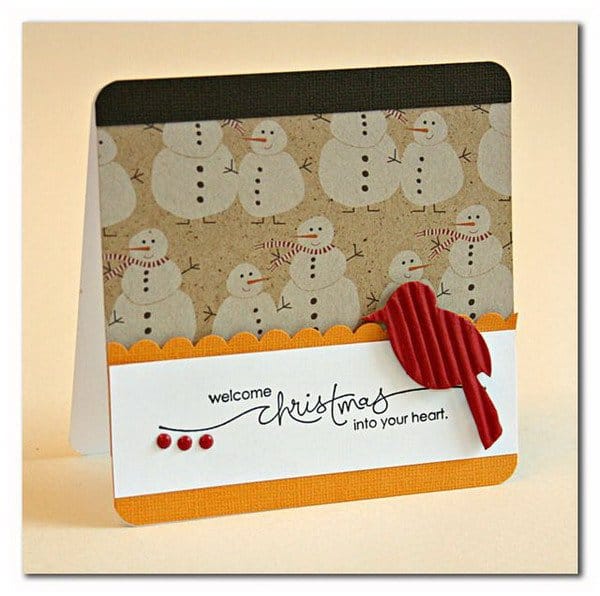 31. colorful globes and trees attached to a simple white Christmas card
via hgtv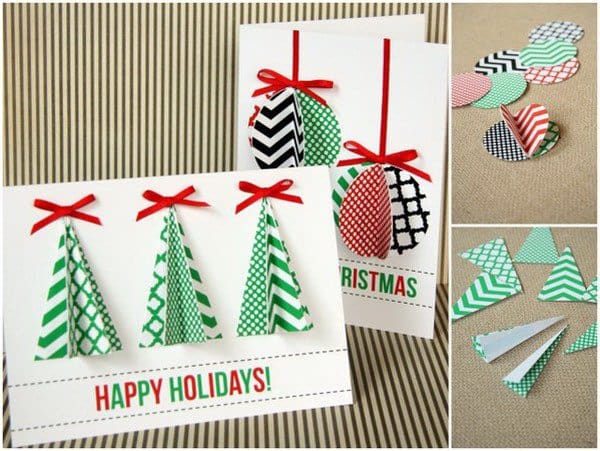 32. cut little own painting idea for a diy Christmas card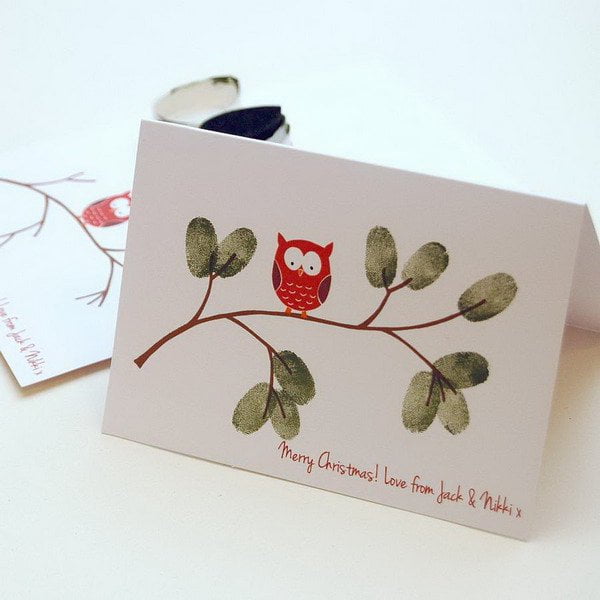 You can also use a sticker for the owl and just draw the branch. Use your fingerprint for the leaves.
33. ho ho ho Santa Christmas card
via ashbeedesign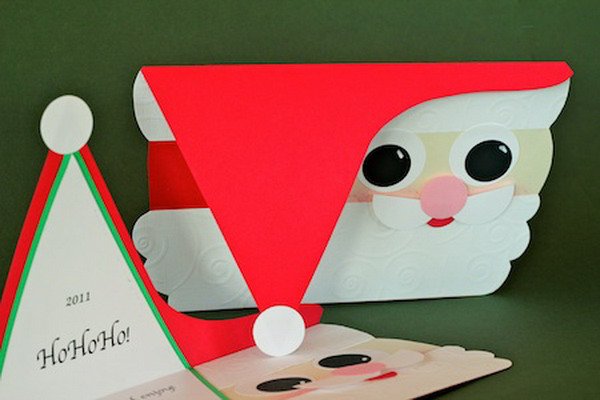 34. using scrap materials to sew a tree
via ashbeedesign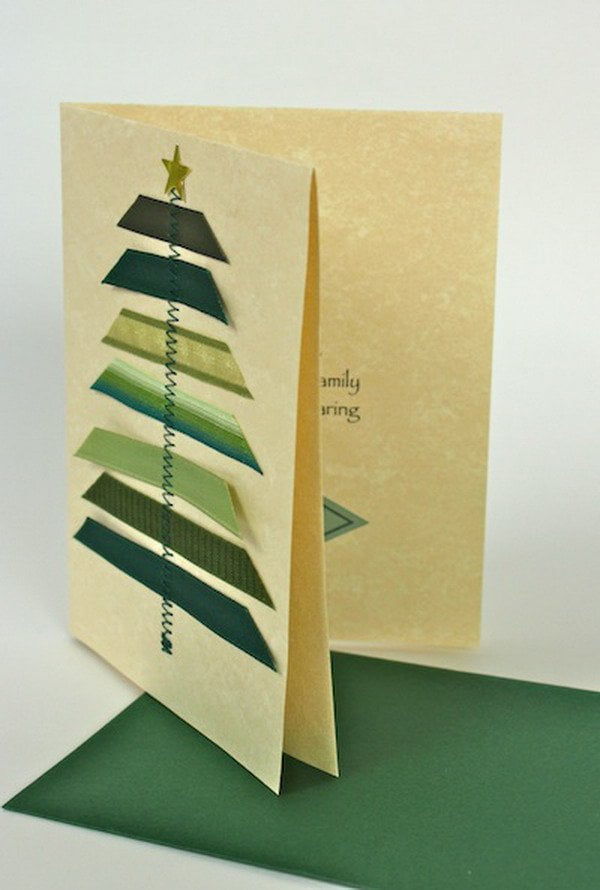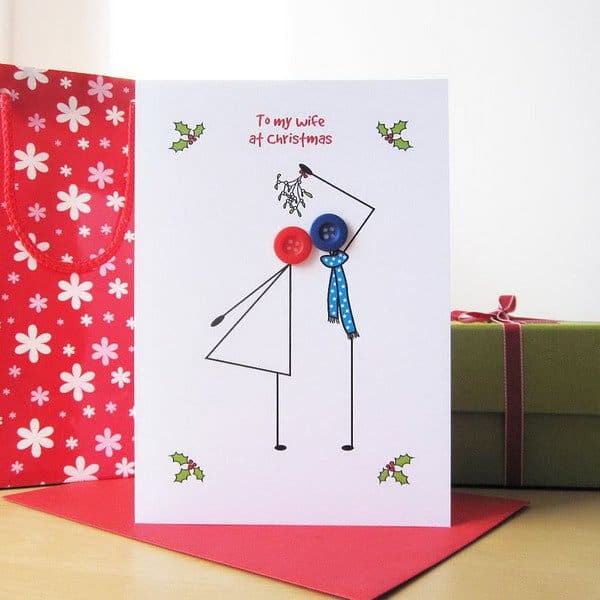 A minimal design will appear to be so funny and cute.
37. red and green Christmas stockings card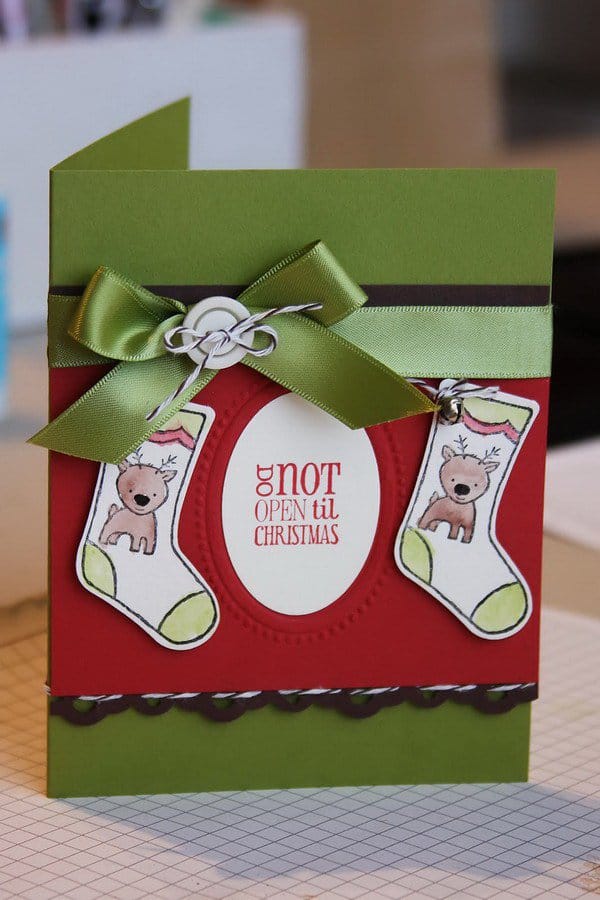 38. Christmas cheer in red and green
via jillsink.typepad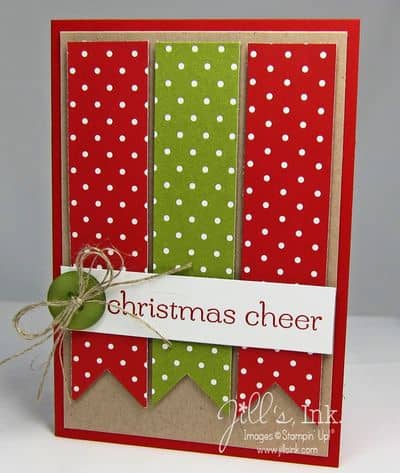 39. invite Rudolf on your card
via consumercrafts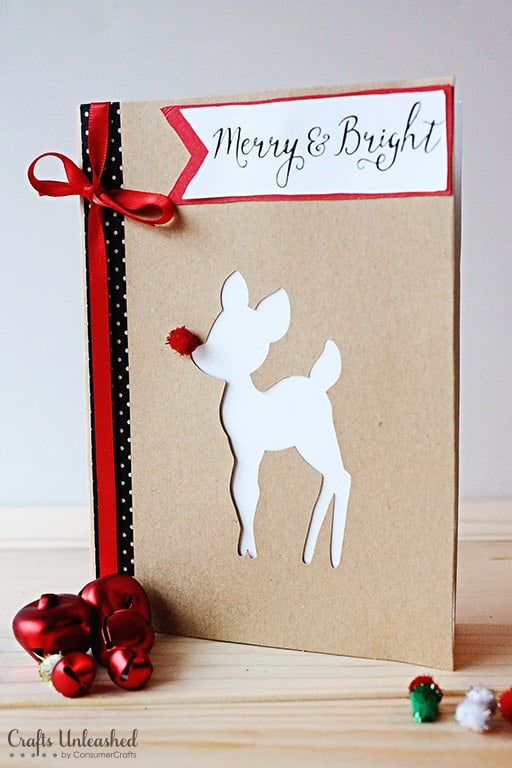 Find a reindeer shape online and trace it on the cardboard before cutting.
40. simple sewing projects
via chezlarsson.com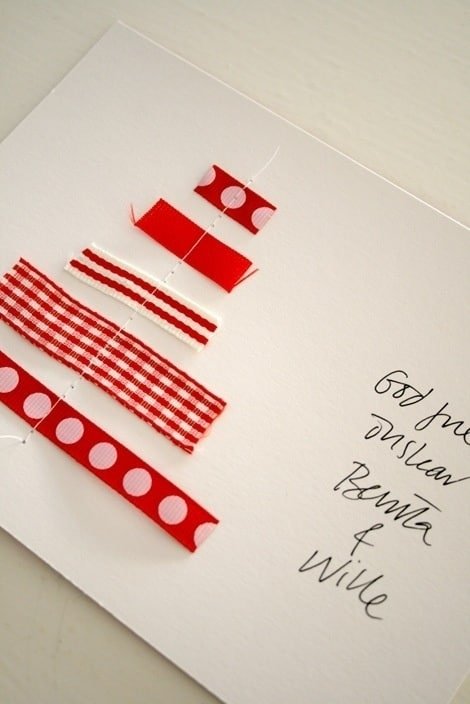 Choose the most colorful season appropriate ribbons.
41. a complex colorful tree card
via scraptime.ca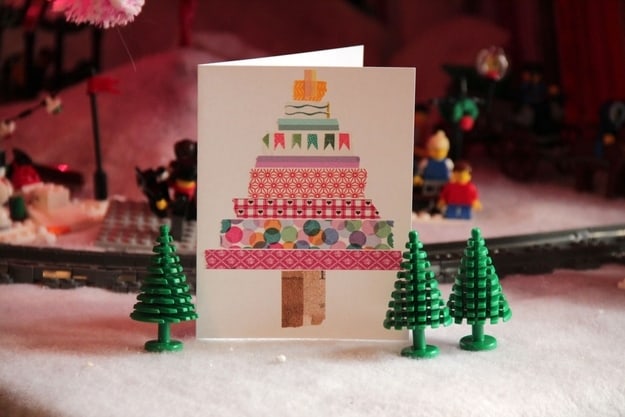 42. beautiful reindeer head card using felt
via whatscrafting.com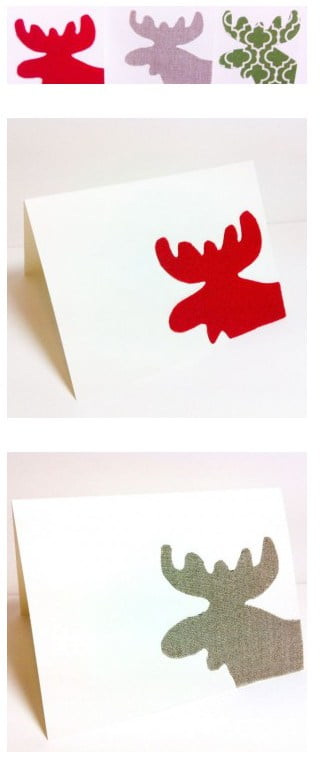 We love the simplicity of this design.
43. a red and white bow seems festive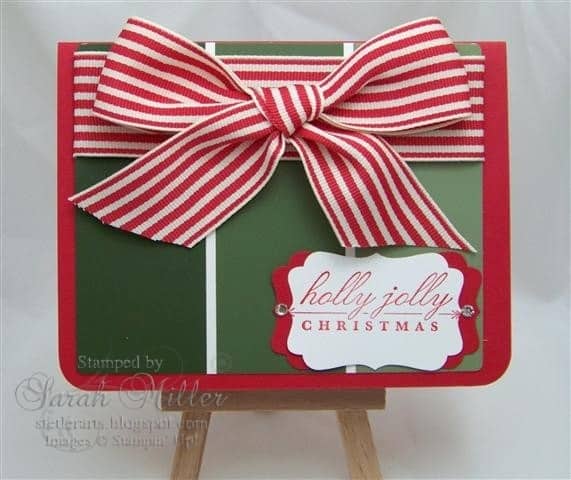 44. glitter and sparkle for an appropriate occasion
via styleathome.com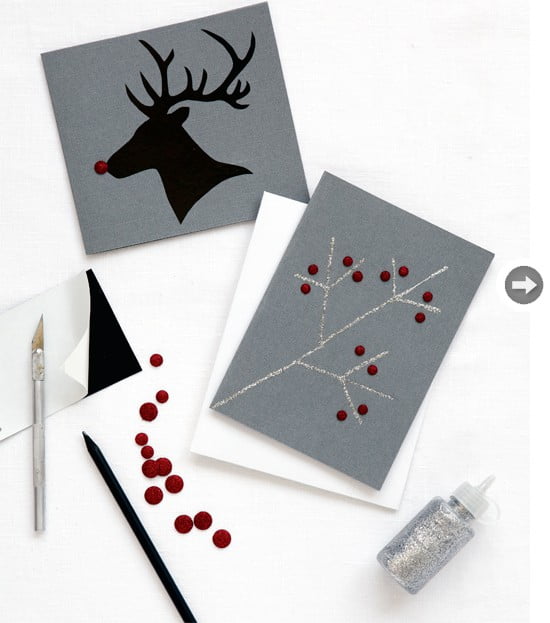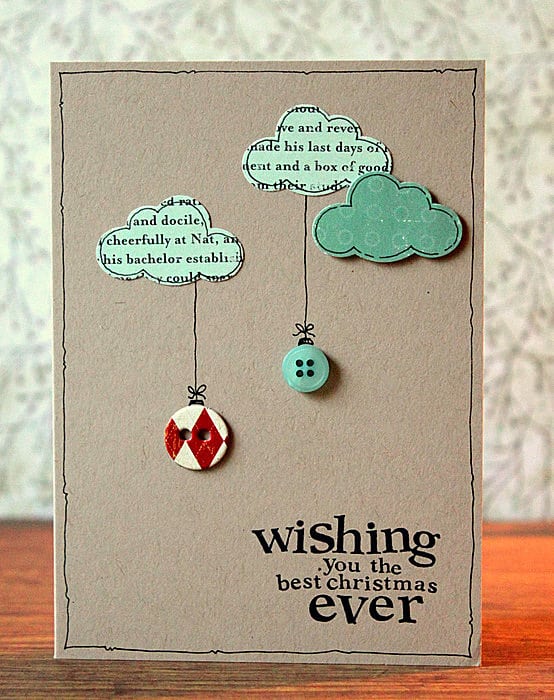 46. sew your own reindeer
47. cute stitched gift cards for Christmas
via aspoonfulofsugardesigns.com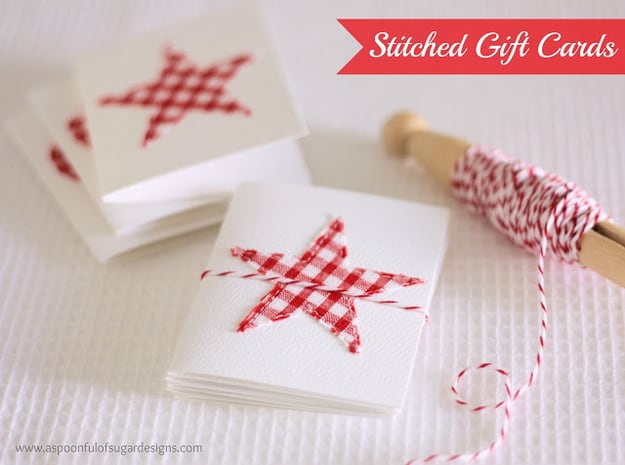 48. the simplest and most elegant designs of all
via frolic-blog.com

49. a gingerbread house Christmas card
via onecharmingparty.com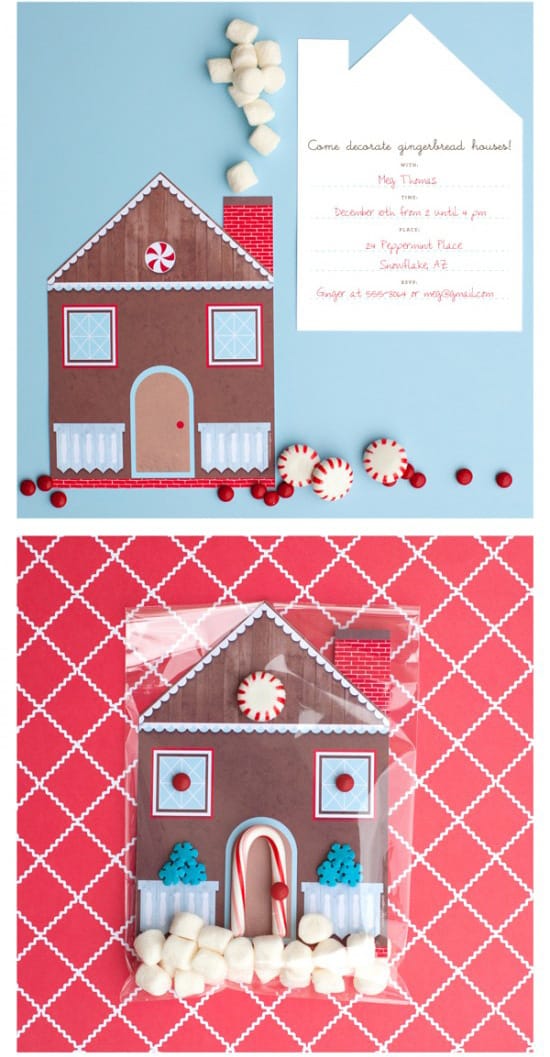 This craft looks so delicious you might be tempted to eat the candy yourself.
50. lovely paper craft
via marthastewart.com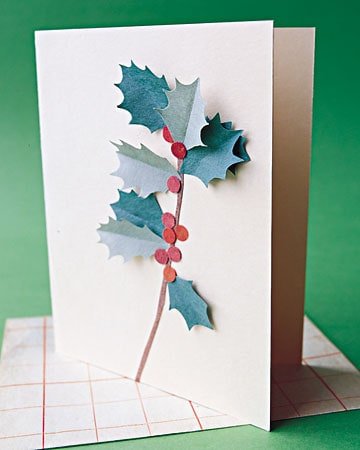 51. the spirit of winter in a pair of gloves
via Family Fun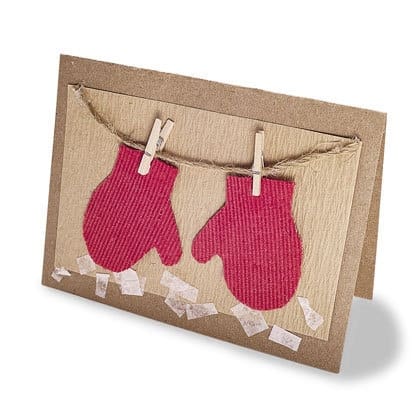 52. the cheerful Christmas motifs
via Etsy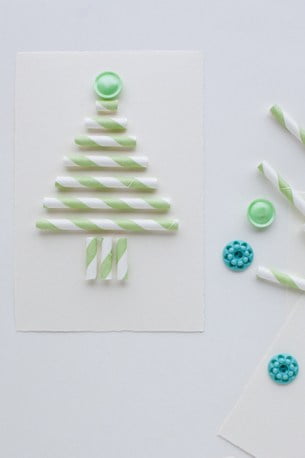 54. scribble a merry Christmas theme
via Etsy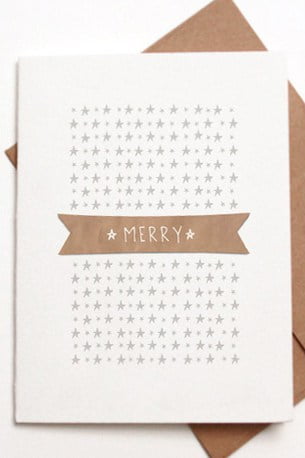 55. delicate creative Christmas cards
56. cardboard and simple paper stacked snowflake
via twopeasinabucket
57. elegant classical Christmas card decor
via pinterest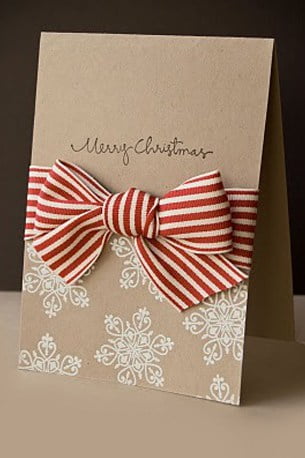 58. white paper and cardboard
via cherry-blossom-world.blogspot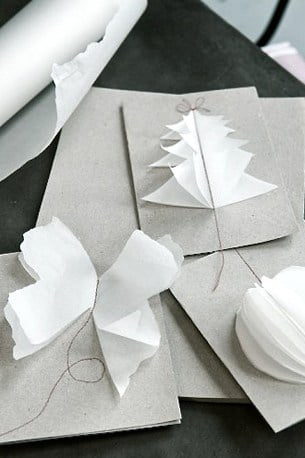 59. kirigami scribbled Christmas trees
via f4fabulousblog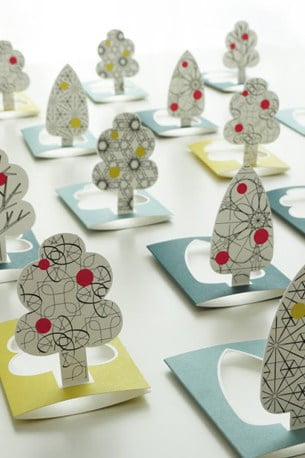 60. delicate snowflake decoration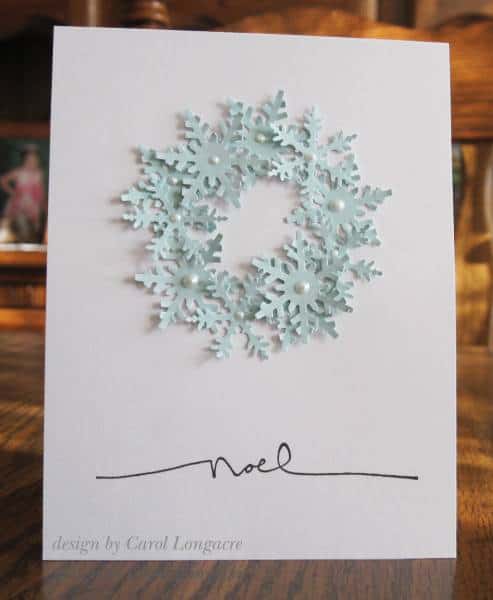 61. snow globes for the merriest wishes
via mayholicraft

62. creating volumetric scenes using paper
via craftsunleashed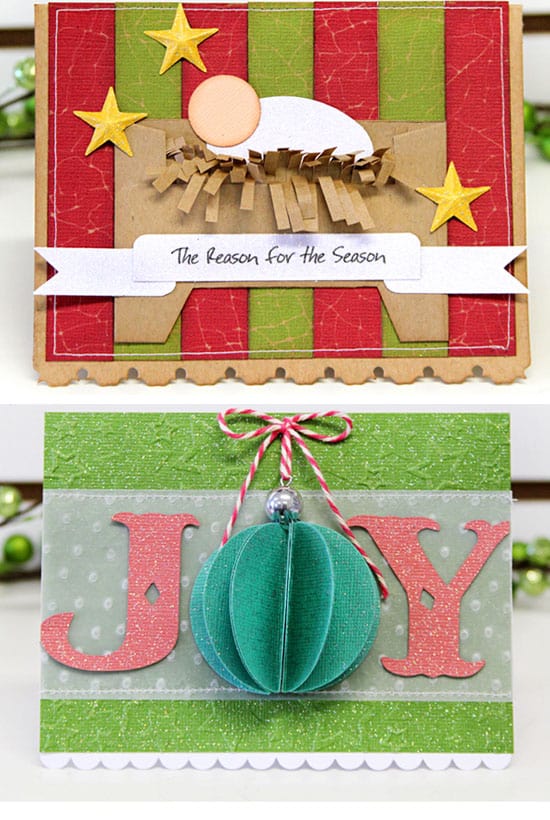 63. an embossed Christmas tree
via nicole-samuels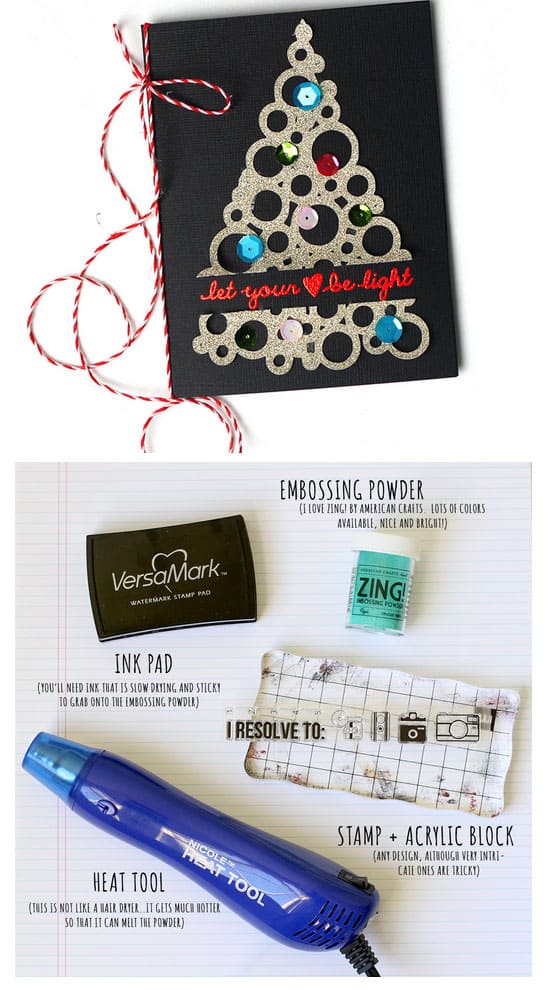 64. cute fun elf legs
via fiskars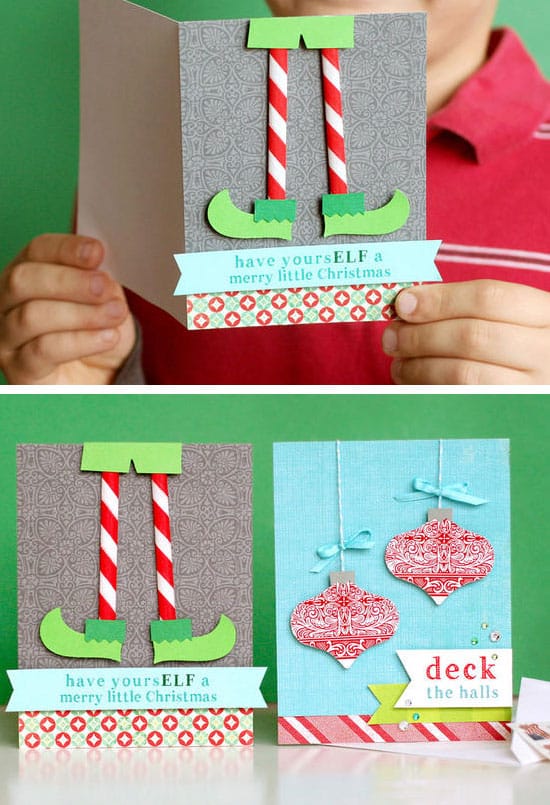 via purplehouseblog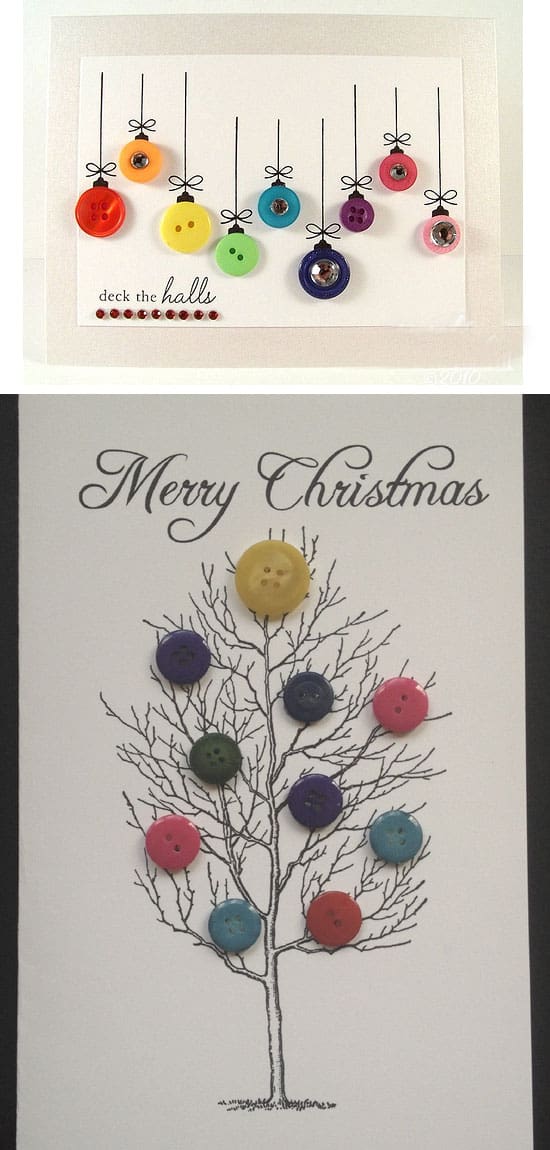 66. cute double sided geometric Christmas cards
via howaboutorange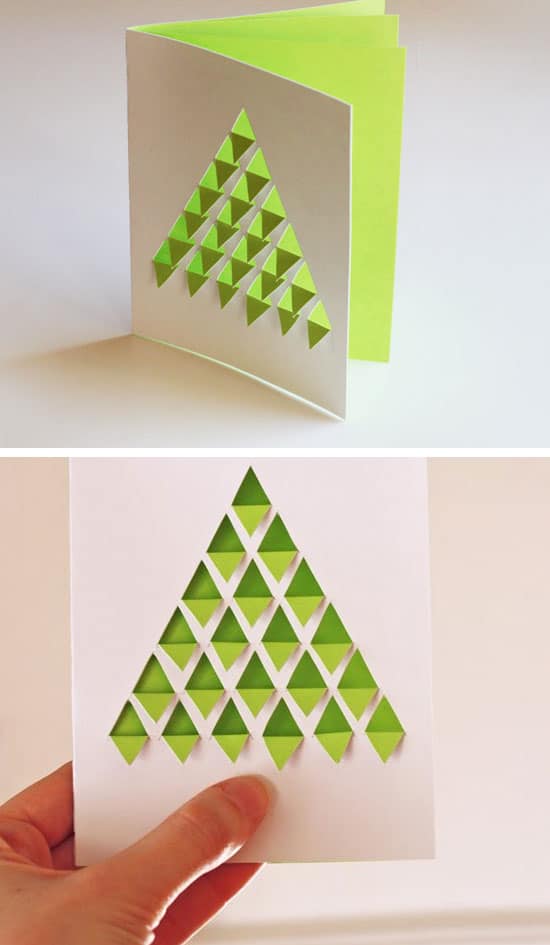 67. felt can be stitched into a globe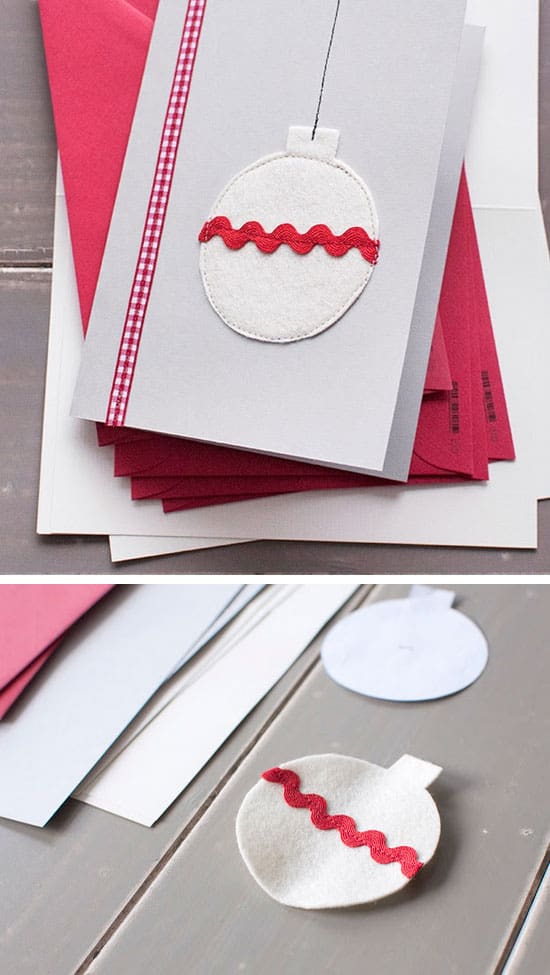 68. using pre-cut shapes to form a Christmas trees
via craftsunleashed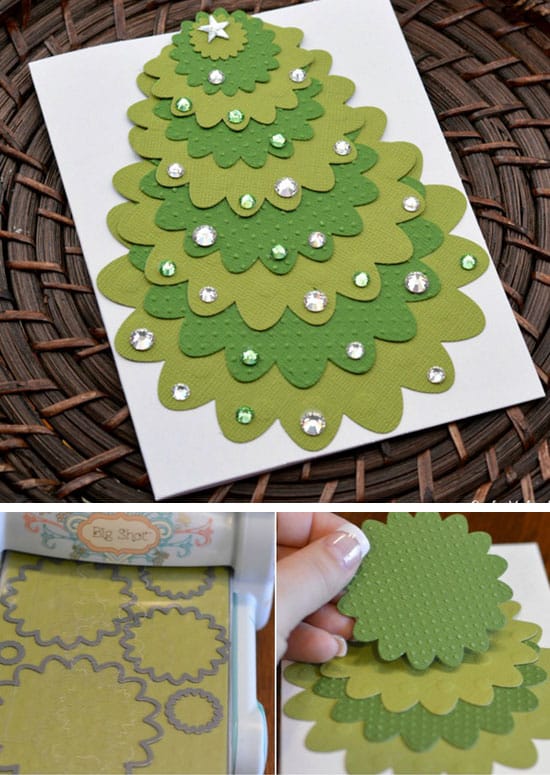 69. stack paper cuts to form tiny presents on a card
via wehearthome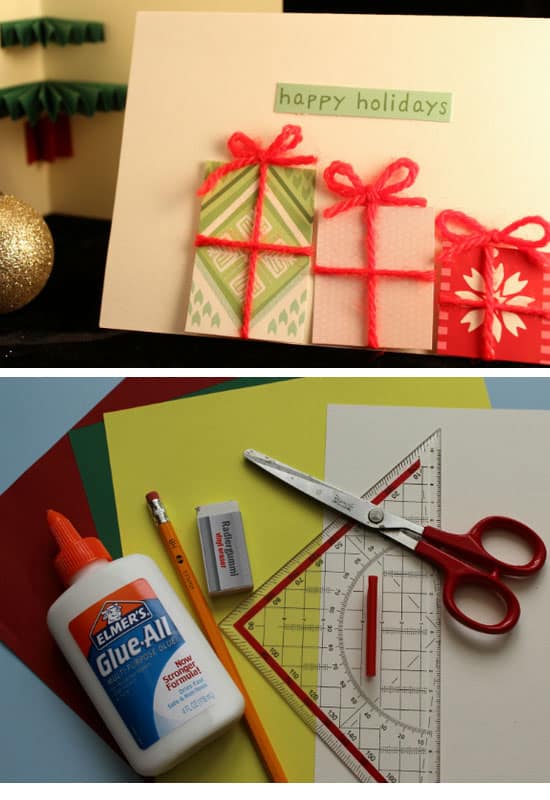 70. have fun cutting colorful felt
via northstory

71. keep things simple
via thebottomsupblog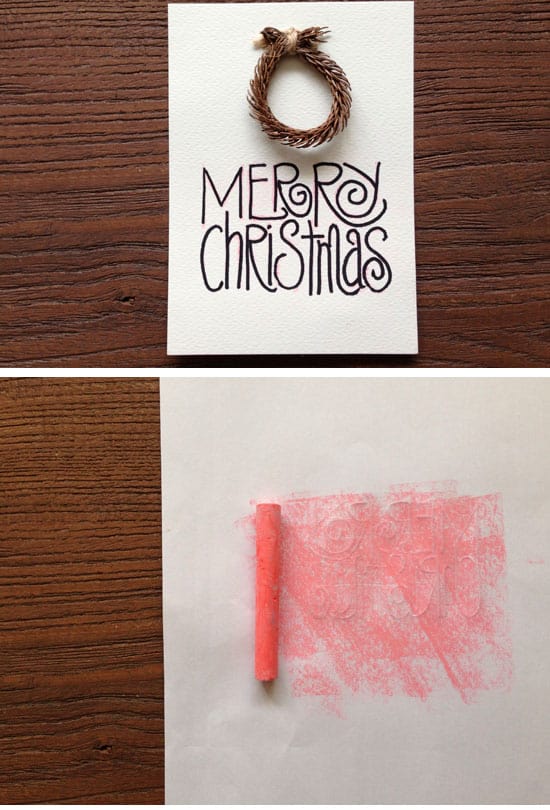 72. finger painting reindeer seems like fun
via gemmagarner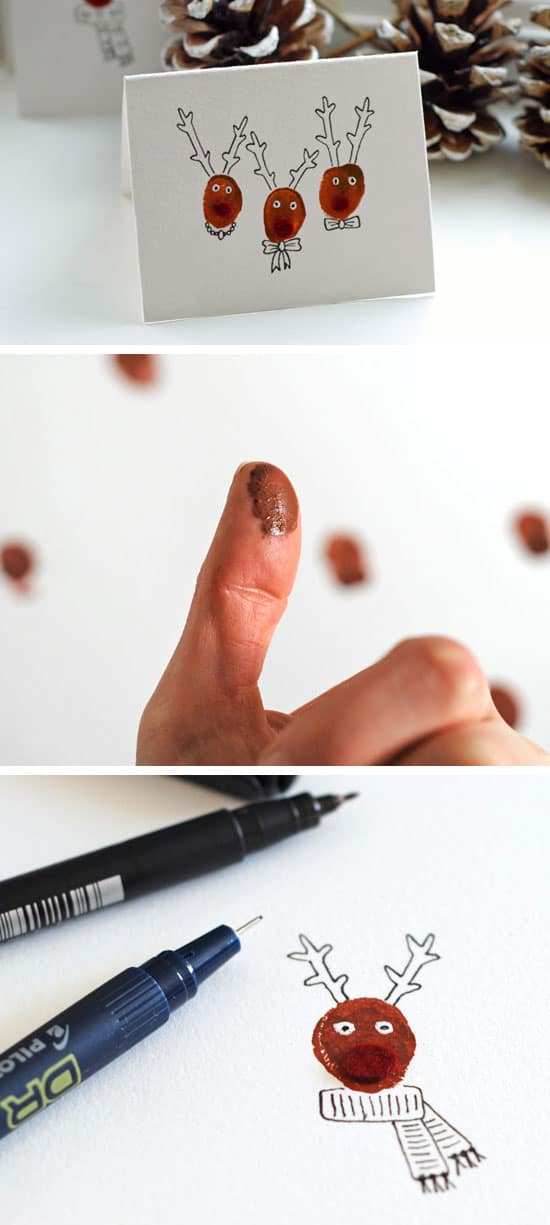 73. exercise your handwriting skills
via mintedstrawberry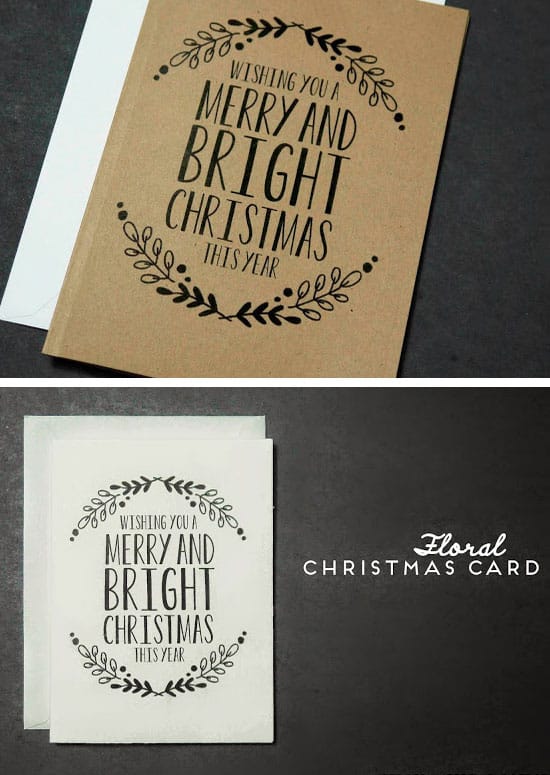 74. be original and creative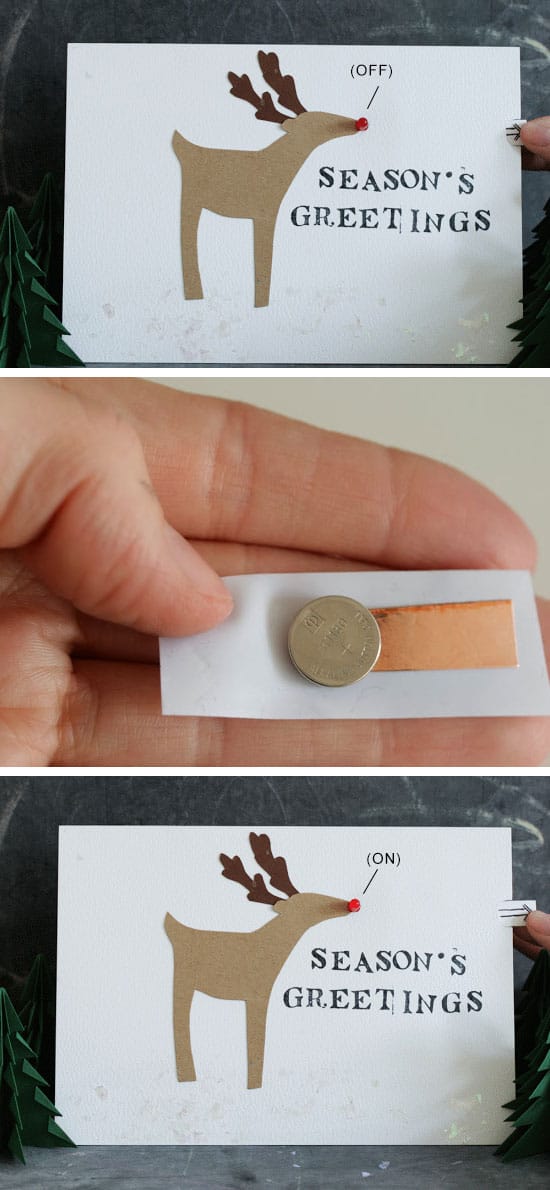 75. white on white with a touch of gold
via oubly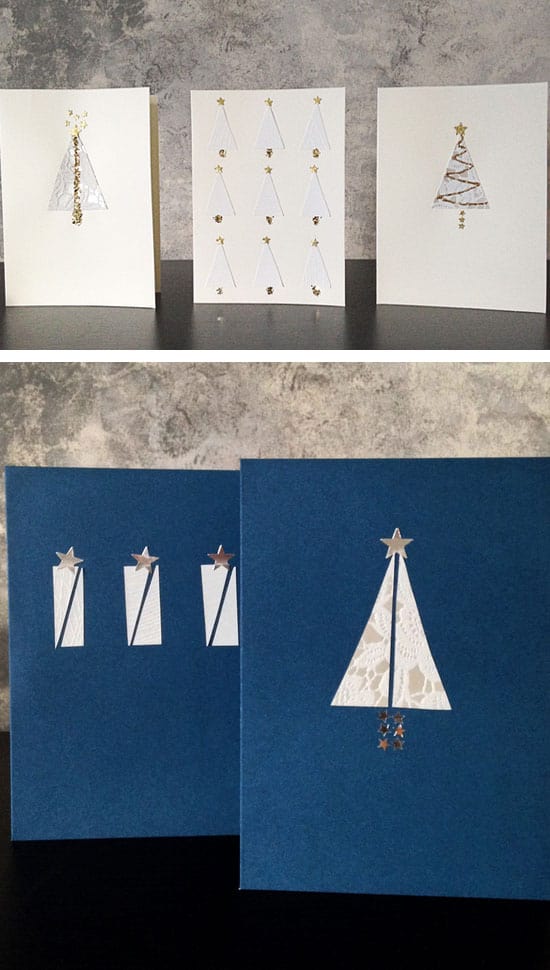 76. why not have an owl Christmas card
via 365daysofcrafts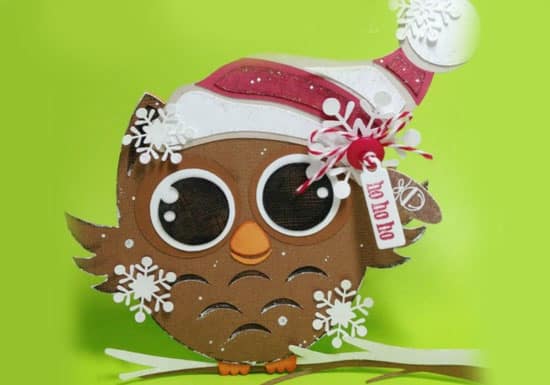 77. tiny cute penguin creative Christmas card
via mayholicraft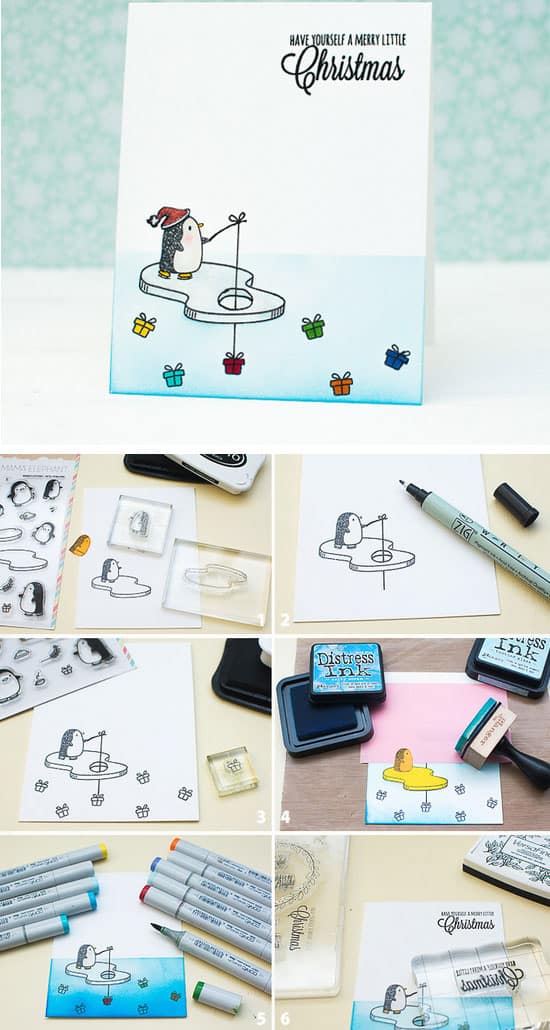 Mimic the design or use a transparent sheet of paper to copy it.
78. make  a penguin stamp and get crafting
via pleasenotepaper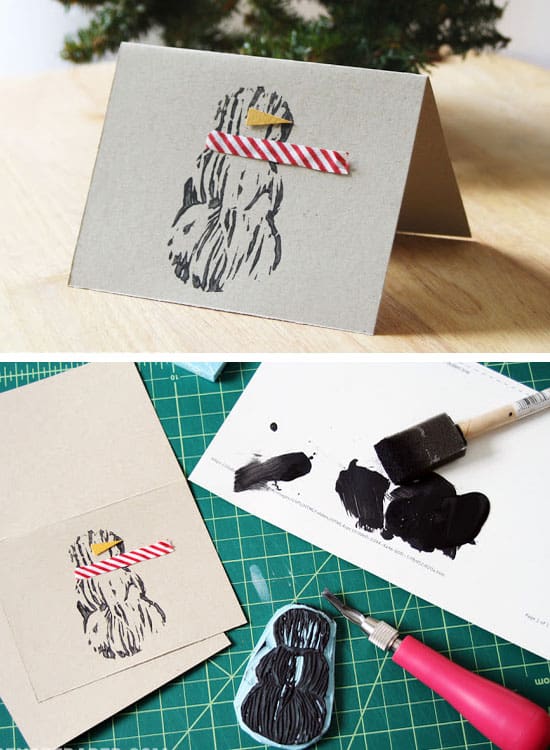 79. use a sponge creatively
via instructables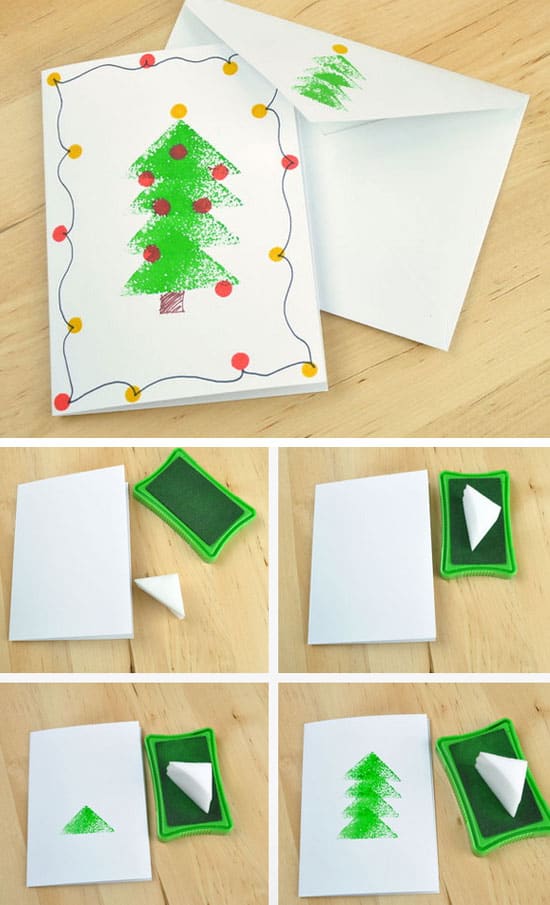 80. lovely Christmas hues display
via  Etsy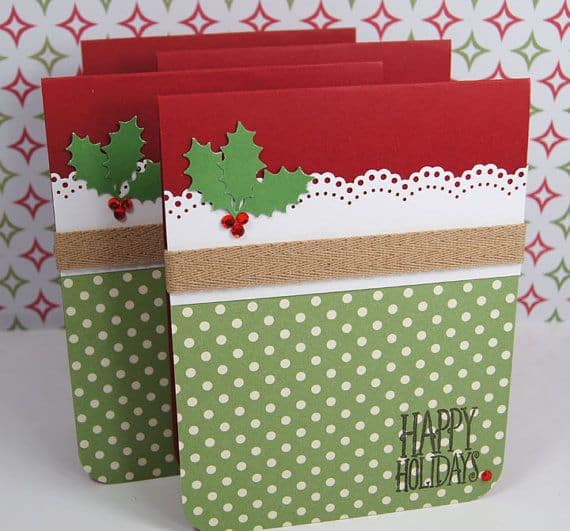 81. a family photo can suffice
via decoratingaddict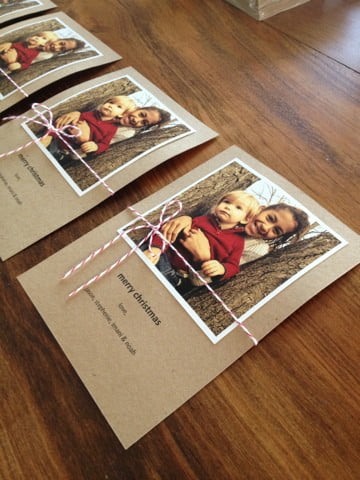 82. keep things simple and cute
via Etsy
83. you can create even complex designs
via Etsy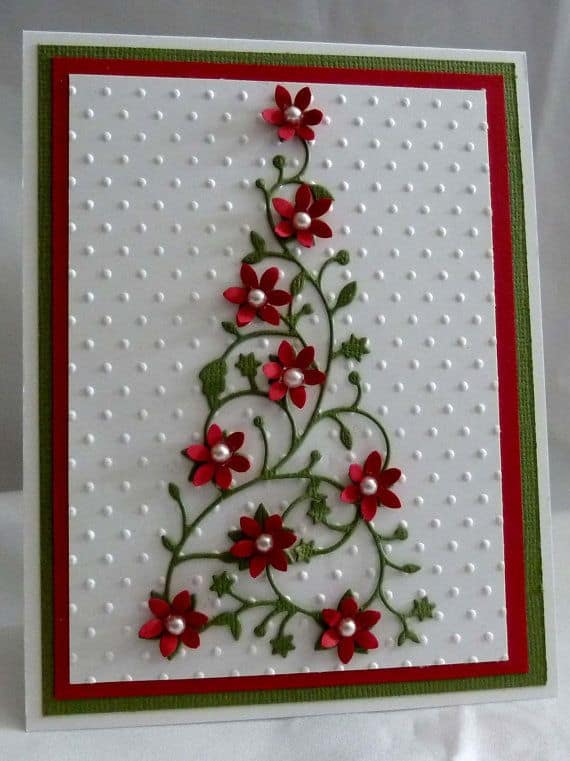 Stacking up different textured paper bits is the key here.
84. hang a musical glittery globe
via  meowchie.snydle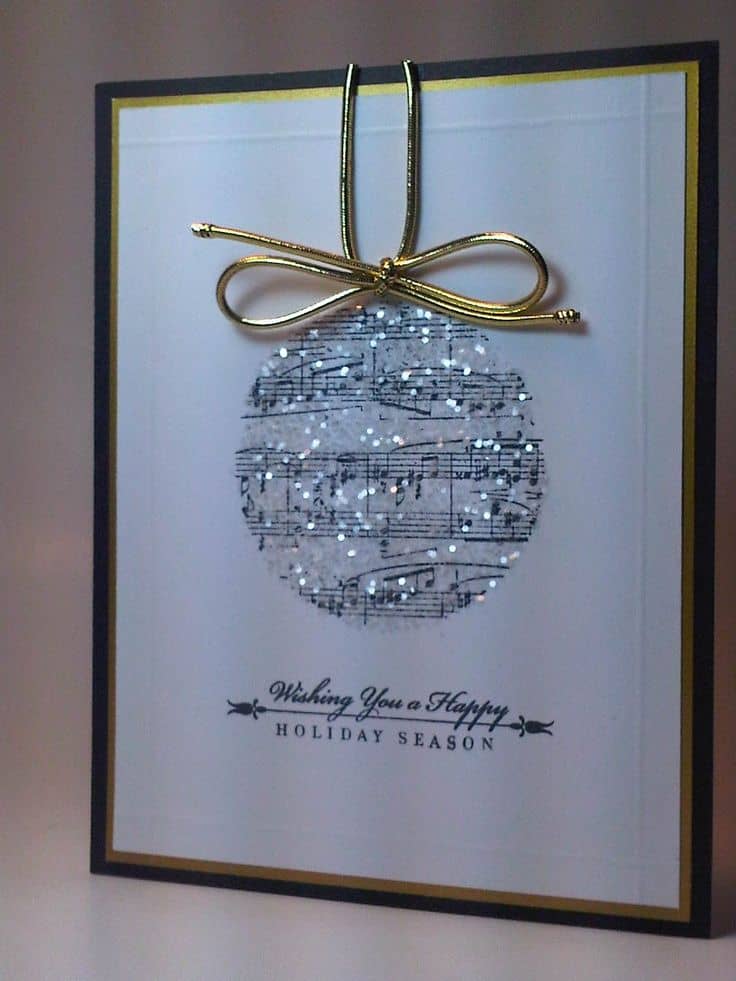 85. stack up some gifts
via stampingwithloll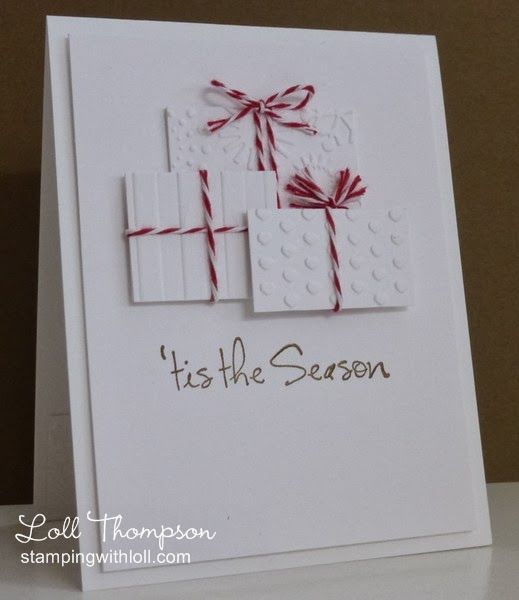 86. glittery starry Christmas wishes
via stamp-a-latte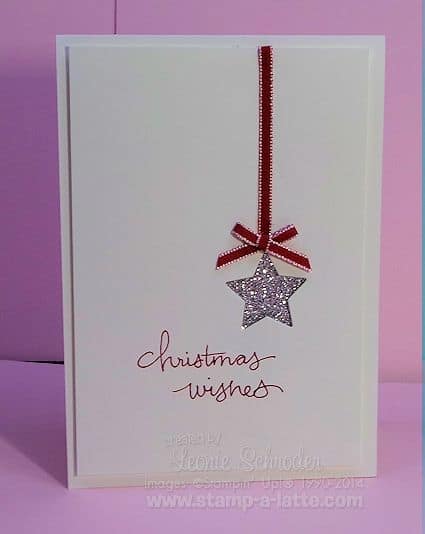 87. green trees and cardboard look Christmasy enough
via curbly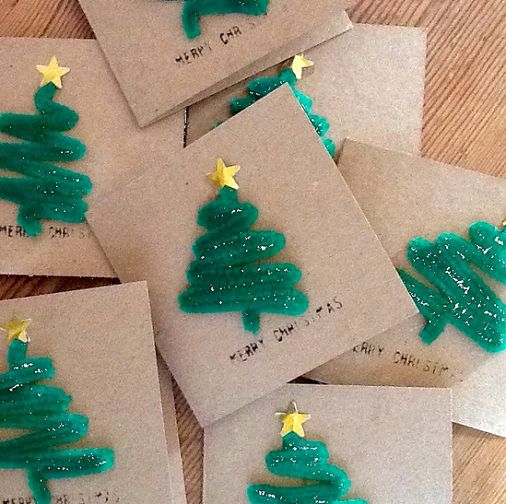 88. use text cuts to form a Christmas tree
via  grannemedselma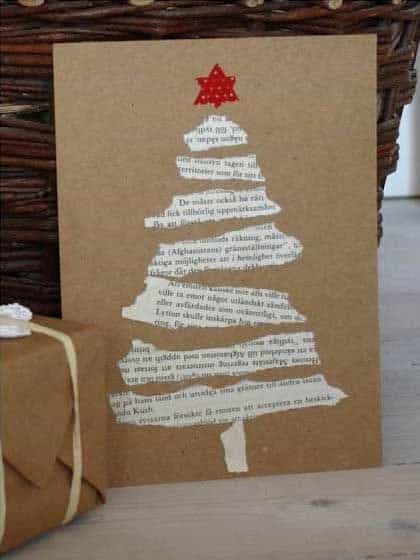 89. cute paper shapes organized in the form of a tree
via  hative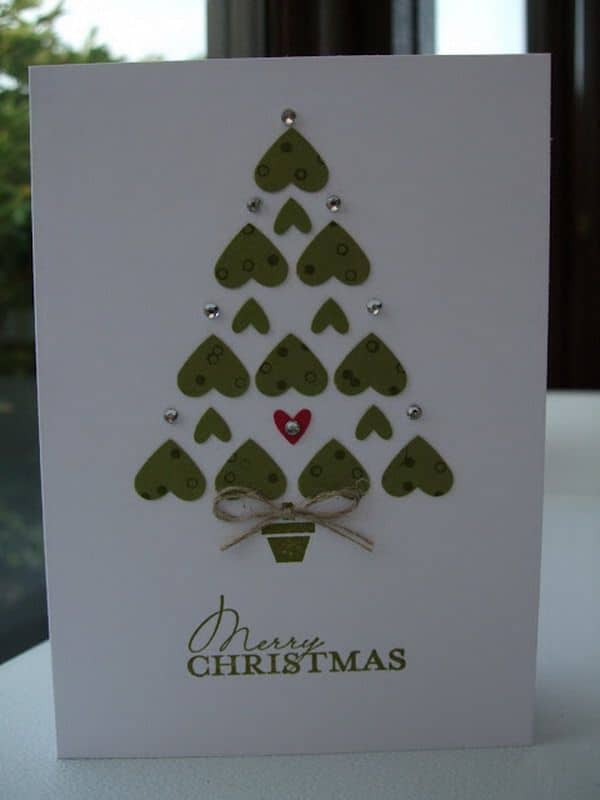 90. over the top Christmas card
via  flickr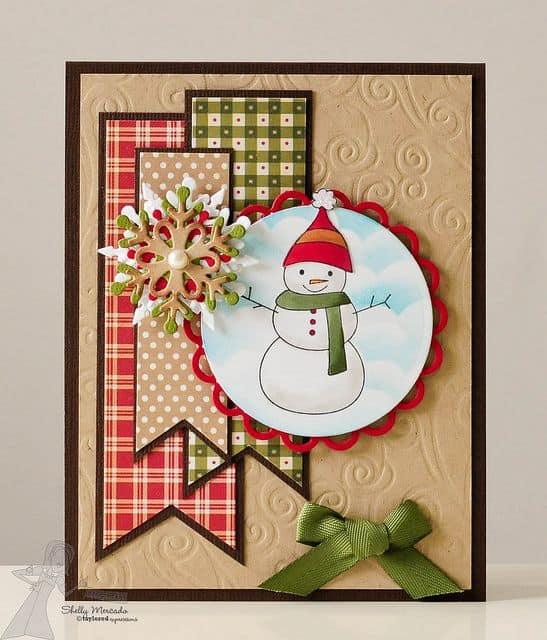 91. the cutest snowman card
via  mollymoocrafts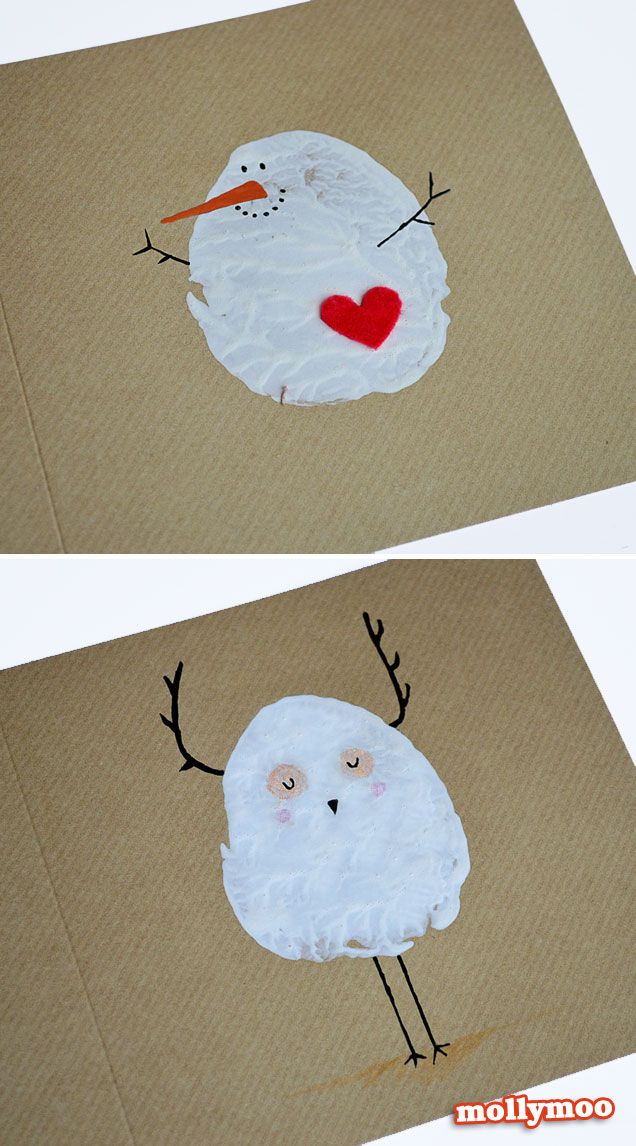 So lovely and simple to make.
92. elegant Christmas in shades of blue and ivory
via  bloglovin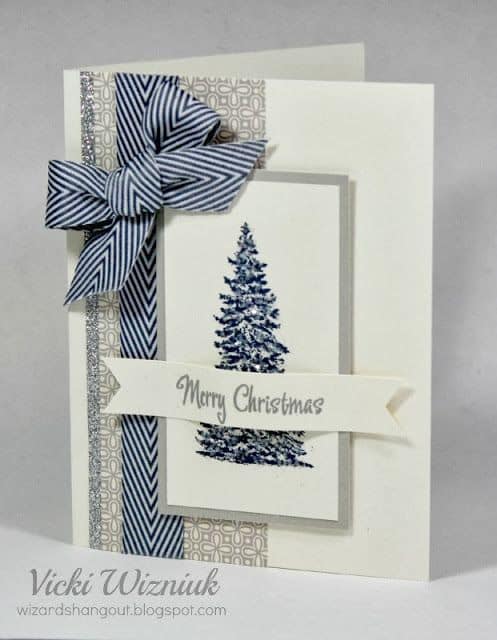 93. fold book pages into trees
via Etsy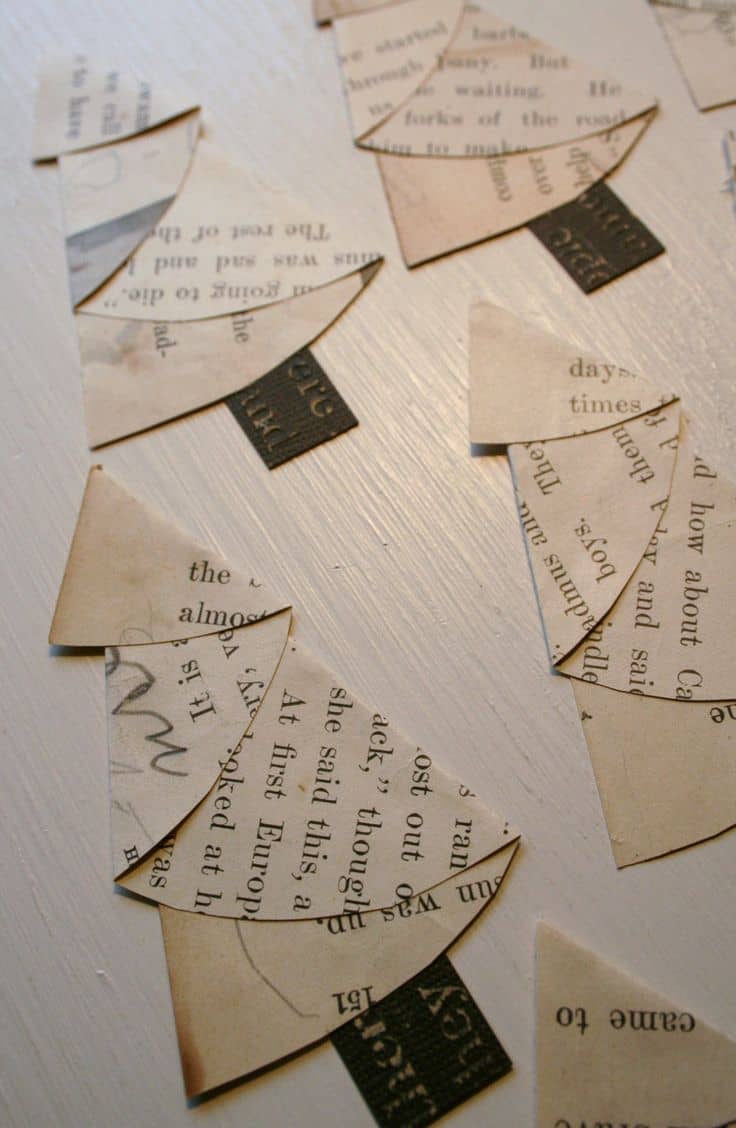 94. stitching and pearls can decorate a tree
via  flickr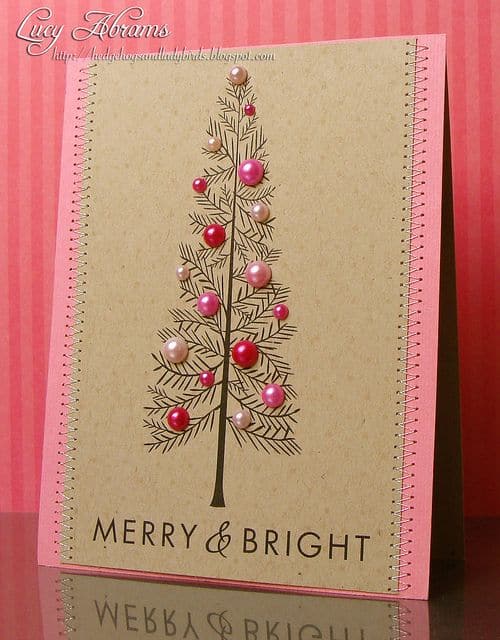 95. a special girlish creative  diy Christmas card design
via buzzfeed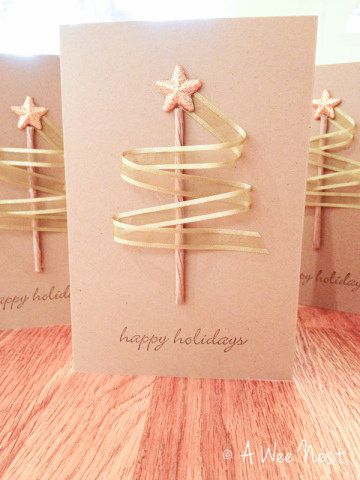 96. exercise your drawing skills with creative diy Christmas cards
via  jofirthyoung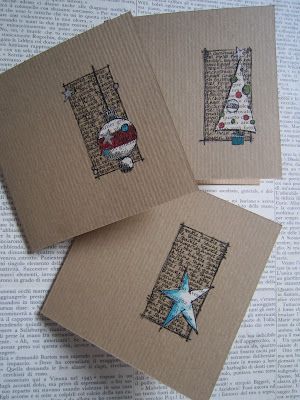 97. creative diy Christmas cards with elegant minimal cuts
via  Etsy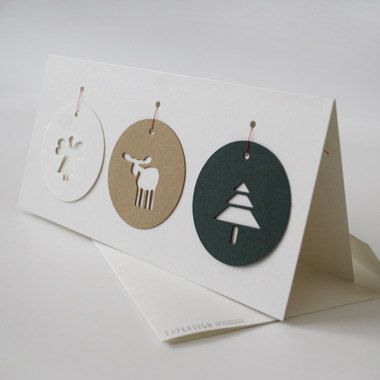 In the end we would love to hear your opinion on the above creative diy Christmas cards presented as well as your favorite choice. Leave your valuable feedback int he comment section below.
Related Articles
14 Awe-Inspiring Ceramic Christmas Decorations
19 Christmas Tree Paper Decorations for Delicate Look
12 Best Christmas Glass Tree Toppers for a Jolly Xmas
14 Best Star Christmas Decorations for a Shiny Christmas
14 Best Christmas Tree Lights to Consider This Year
Learn How to Store Icicle Lights After Christmas
19 of the Best Candle Gifts Sets & Baskets for Epic Presents | Candles Gift Guide 101