Disclaimer | This article may contain affiliate links, this means that at no cost to you, we may receive a small commission for qualifying purchases.
Earlier today we have published Fairytale Bedroom Interior Designs for Kids story in which the child was the protagonist of his own little story in his own little universe. In this article we are showing you another alternative, a cheaper and more effective dream. Building a small room in his own little bedroom by materializing a small tent. Such solutions are highly versatile because they can easily fit pretty much any bedroom interior design, saving up space for other activities. Please do not make the mistake of building a sleeping tent for you child, such solutions should be very carefully put to practice from ventilation to mattress and sleeping position. These small tents can become a very special retreat for your child a place in which he can play, hide secrets and day dream .
Same creative attitude should be adopted here as well we reckon. A tent built by your child or at least bought with him along, will definitely be more fascinating and fulfilling. Play along with their dreams and try to materialize them, make little rooms in the tent if you have the space. The kid will assign functions and activities to each one, like that he will start to develop his organization skills. The more you think about it the faster you realize how such scenarios are helpful to shape and orientate your child to the right path. Colorful accents will emphasize joy and determinate creativity along with a little mystery. We are inviting you to create their universe and if possible, take an important role in it.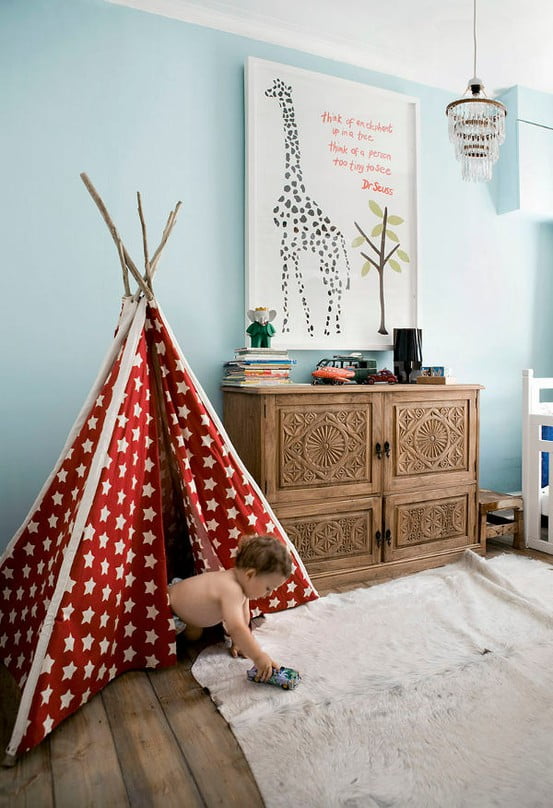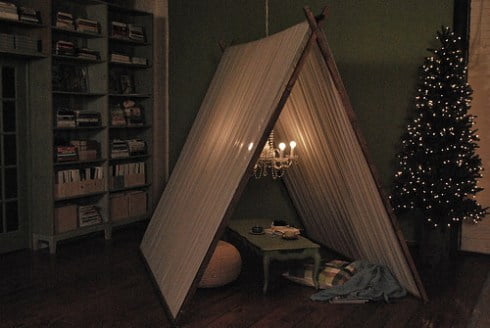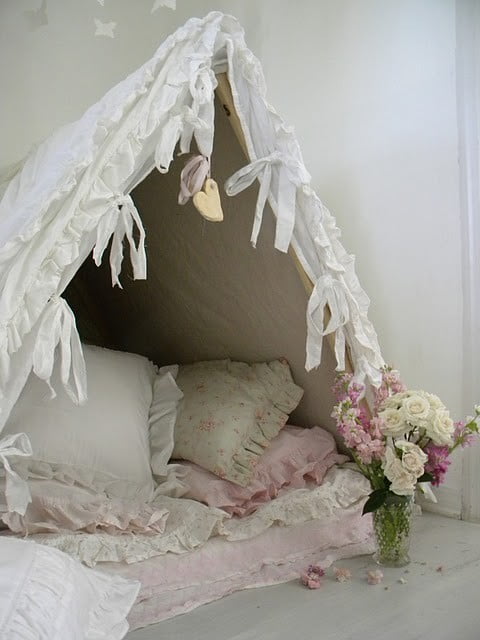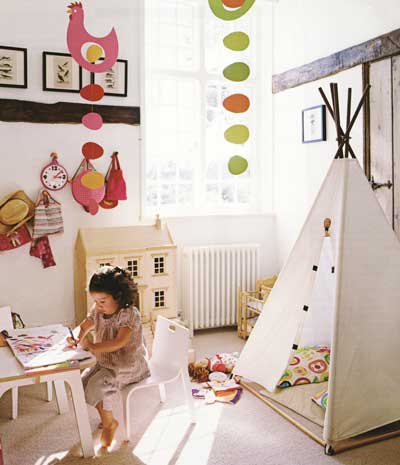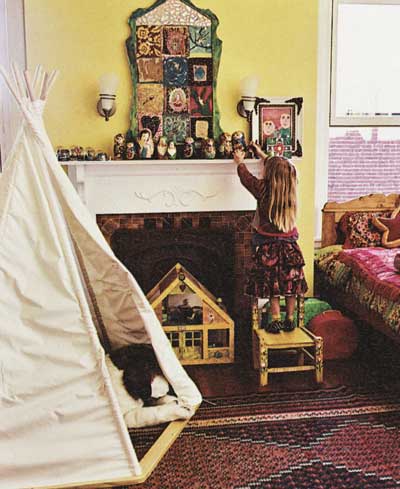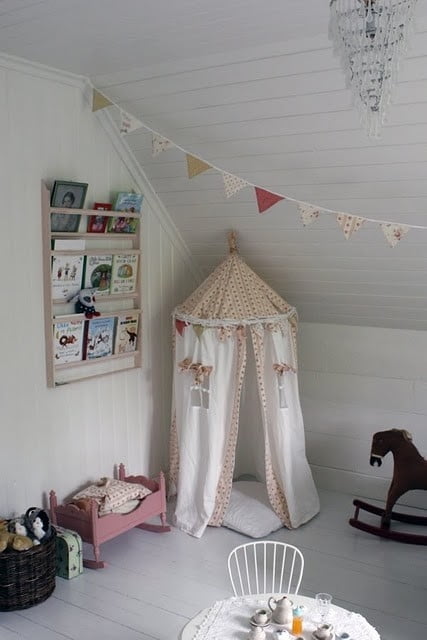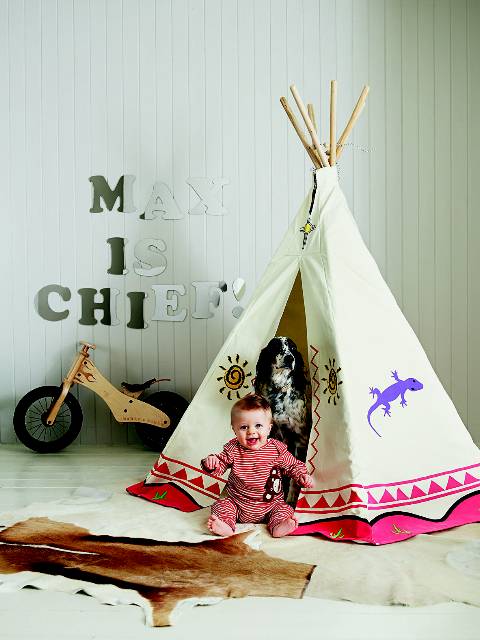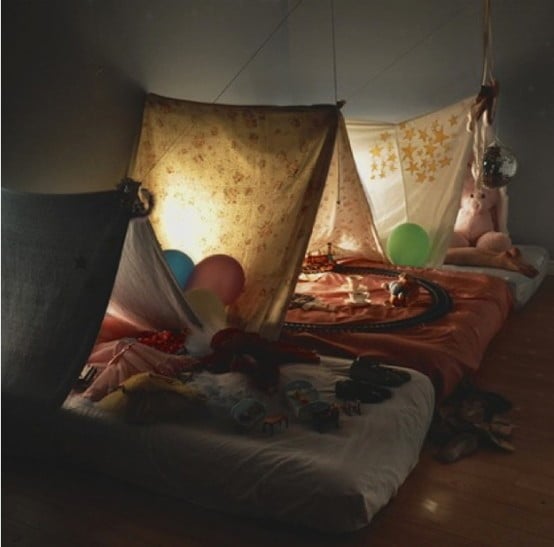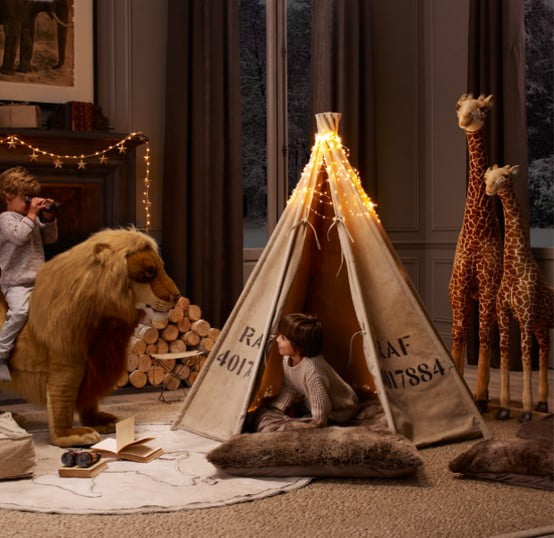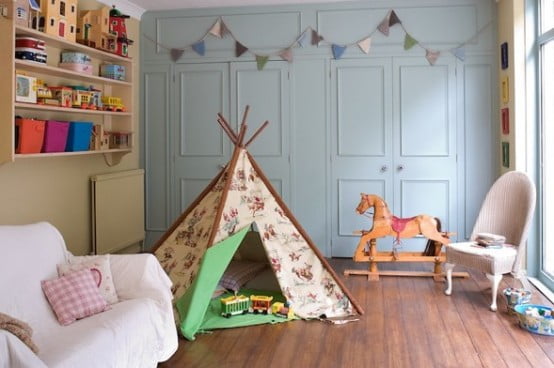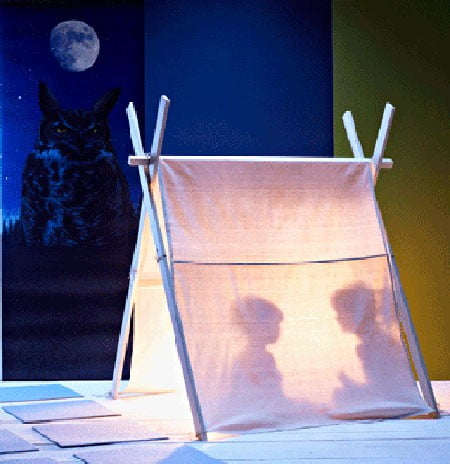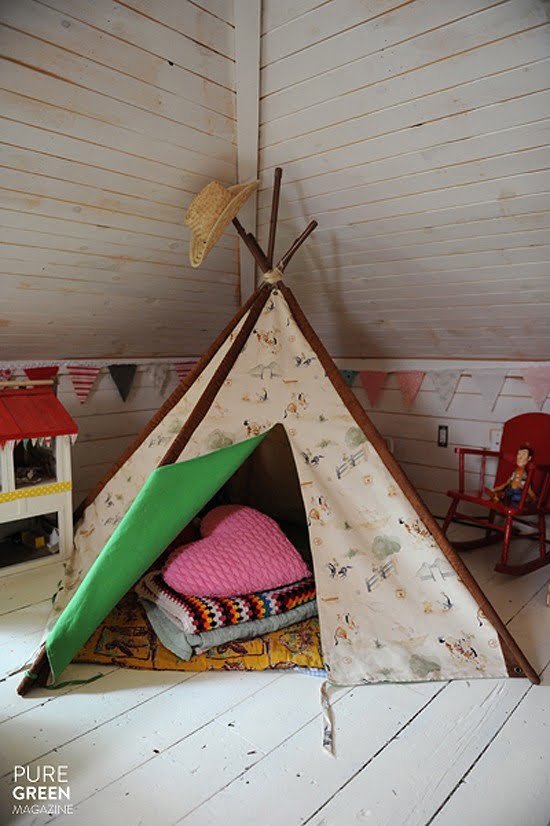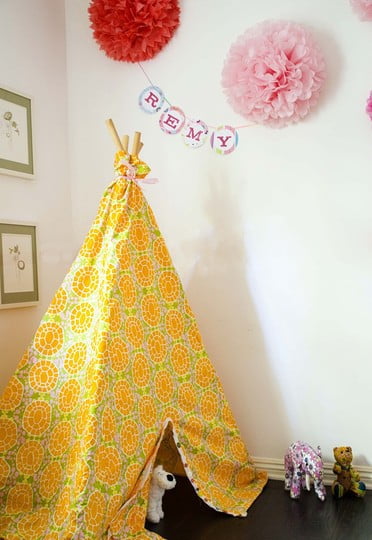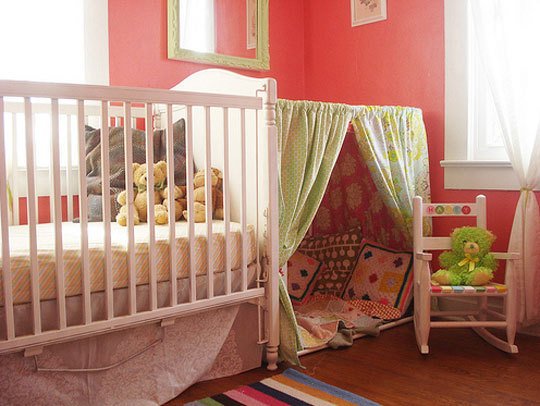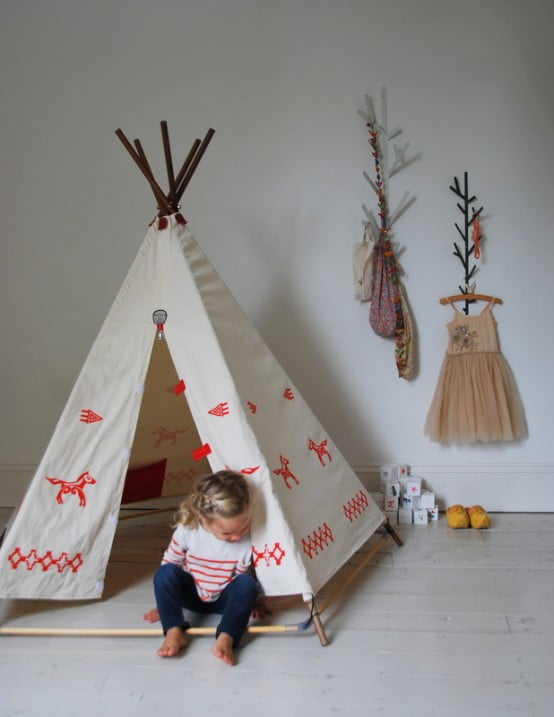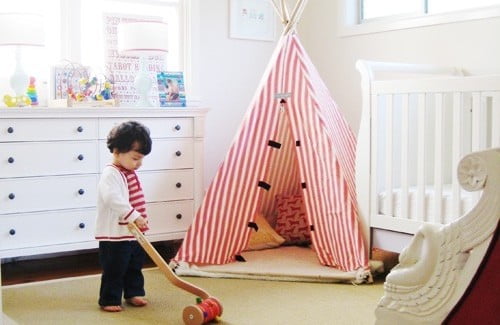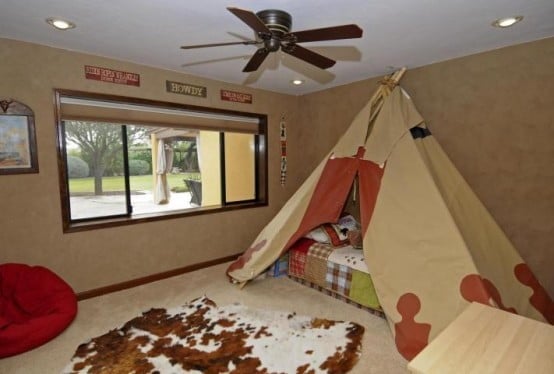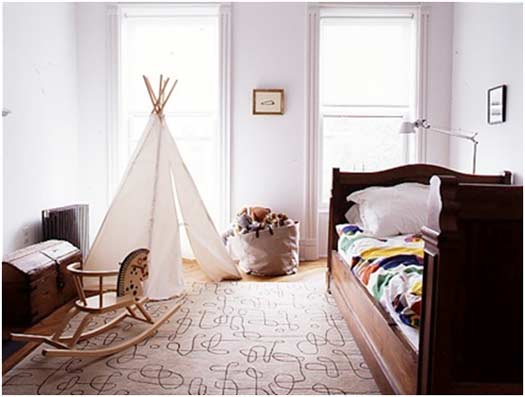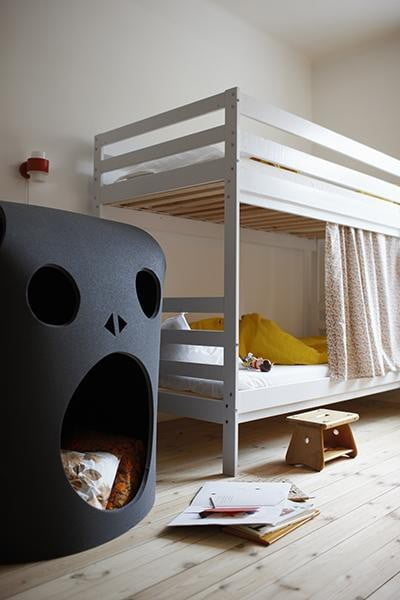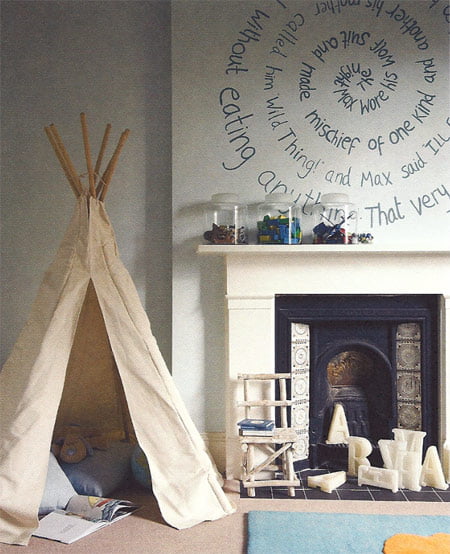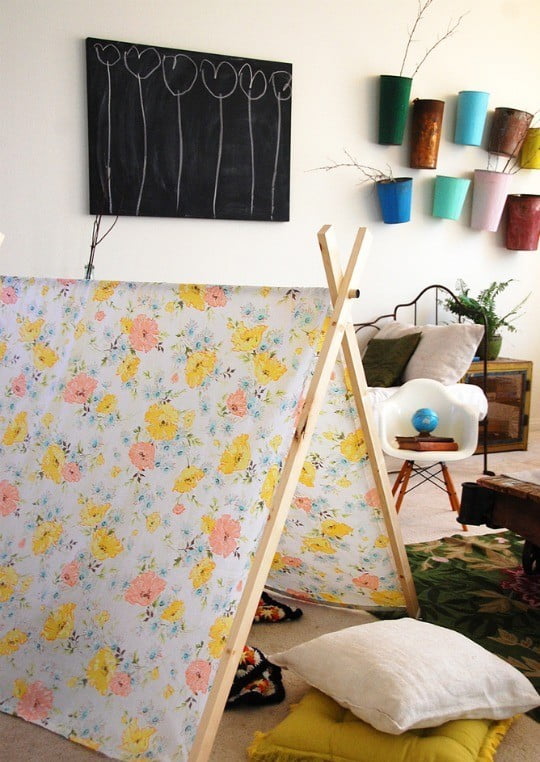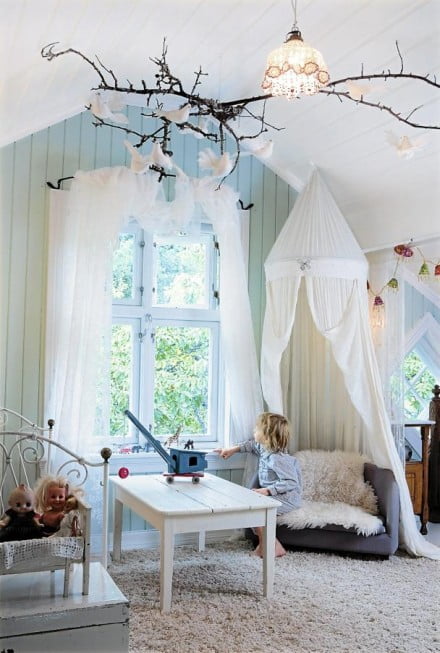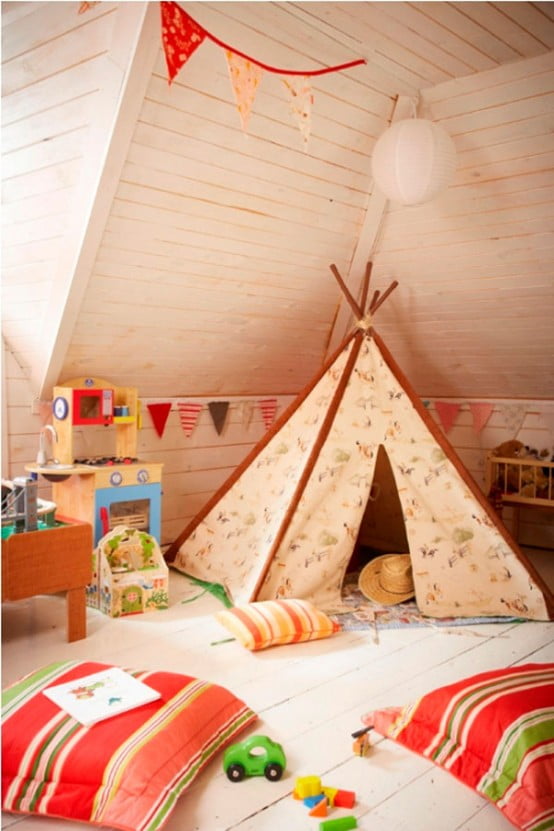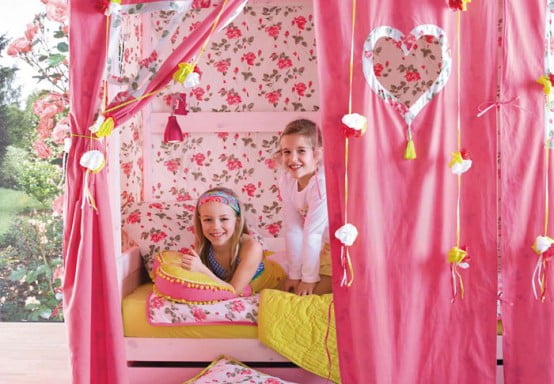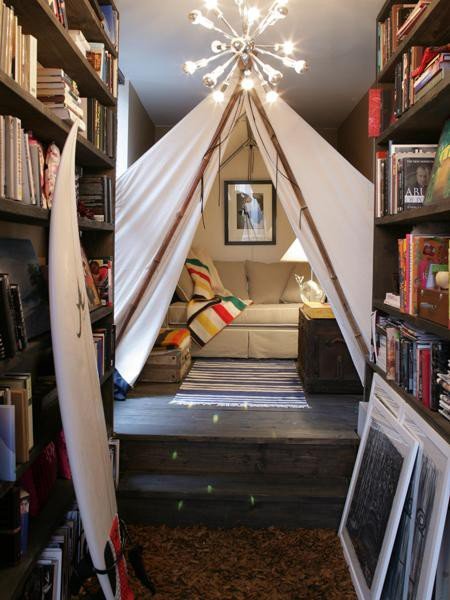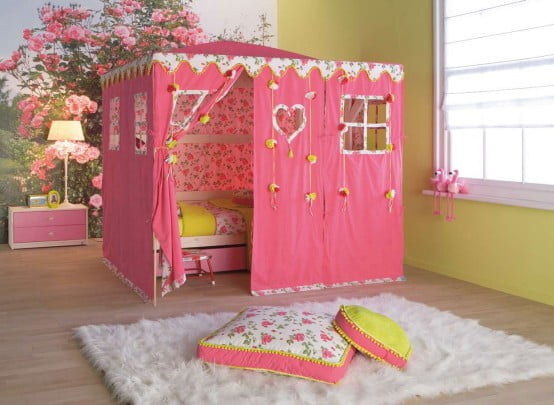 Related Articles
33 Simply Brilliant Cheap DIY Nightstand Ideas