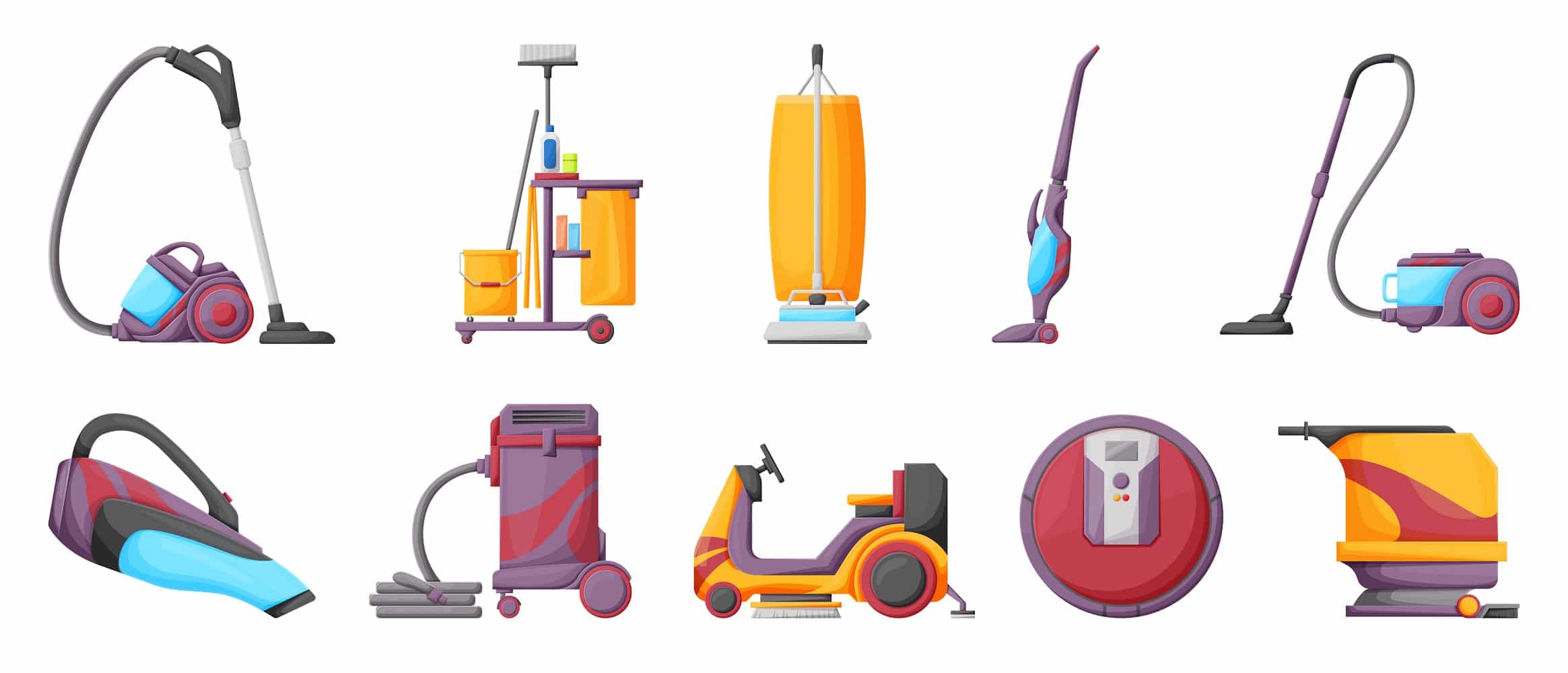 If you are looking for a small vac which will not eat up space but will work efficiently, this is a guide to go with!
Wet vacs have become the need of the day in present times and you may be wondering how to make a choice! If you are confused about finding the perfect one, we are here with a list of the top 6 smallest wet dry vacs for home and workshops. 
After going through tons of reviews and queries of people, we found out that there was confusion relating to the usage and wattage. Since they are a smaller version of the standard vacs, their functionality is a little different.
Here, we have made it simpler for you to understand. Read on to find out more!
Smallest Wet Dry Vac For Home and Workshop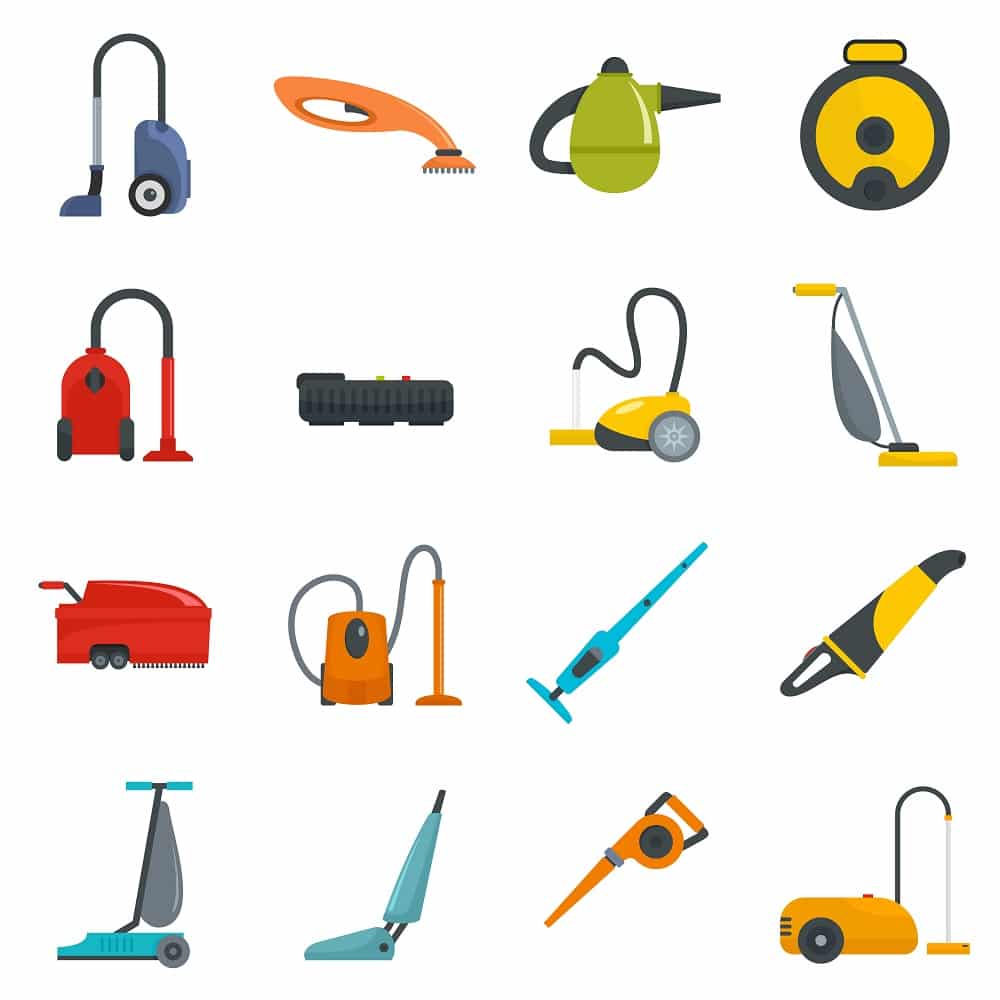 This is a small-sized beast when it comes to cleaning. Be it blowing off leaves from the front porch or cleaning debris; it worked really well as a blower and vacuum cleaner. Serving two purposes, this is one of the most lightweight vacs in the market, which managed to impress us. 
Sale
Why did we like it?
Weighing only 7 pounds, we could carry this device around easily and use it for debris and dirt anywhere. Be it wet or dry dirt, this machine is programmed to clean anything. It also comes with a handle which gave us the ease of holding it up while we cleaned the house. 
Coming to machine storage, we could easily store the hose, accessories, and attachments in the vac's body itself which benefitted us a lot. Additionally, the accessories which consisted of  nozzle and crevice tools helped us clear off wood dust and debris from corners and from behind furniture. 
 It also comes with a 10 feet long power cord, which is long enough and makes it easier for us to connect it to the electric point and move around freely. 
Adding to the features, there is a built-in air and noise diffuser, which brings down the sound level considerably. Now you can clean your house without waking up anybody. 
What could have been better?
This is almost a perfect shop vacuum, and we found no faults in its usage. Just a word of caution, make sure you never overload the device. Overloading will immediately lead to the machine to stop working. We were trying to clean up cement debris when this happened to us, and thus we want to warn you from before. 
Pros
Multi-functional with a blower and cleaner

Compact and lightweight

Quiet operation at 81 decibels
Cons
Overloading can cause disaster
Worried about storage space in your house? What if you could mount your vac up on the wall and use it? The Shop-vac 1.5 Gallon enables you to do just that. If you want to free up space in your house or clean wall corners and ceilings, this vac is precisely what will fit your needs. 
Why did we like it?
The best thing we liked about this model is that we did not need to pull it all around with us. Instead, the machine could be mounted onto a wall, and the extensions provided along with a 7 feet long hose could be used to reach the corners of your room. 
Additionally, the package included one crevice tool, one dual floor nozzle for floor area, which was carpeted, one round brush, and one gulper nozzle. The multifunctionality of this vac impressed us a great deal. Like the previous model, this device came with ample storage space, and we could easily store extensions inside the body of the vac. 
To add to the features, this model came with an 18 feet long power cord, which gave us yet more space to move the vac or mount it. All in all, this vac did not leave us much to complain about. 
What could have been better?
A problem we faced with this device was when we tried cleaning water post a torrential downpour. There was a considerable amount of water that had to be taken in by the vac, and we noticed the liquid tank capacity was not sufficient. We had to empty it and complete the task in parts. 
Pros
Can be mounted on a wall

Multi-functional with ample storage

Works on varied surfaces

Long power cord
Cons
Low capacity of the liquid tank
If budget is a concern or if you do not want to spend a fortune on a mini vac, this option will fulfill all your needs while not burning a hole in your pocket! Packed with a lot of power and a 2.5-gallon tank, we could not believe our luck looking at the price tag. 
Sale
Why did we like it?
This one was very similar to the first option we suggested but came at a lower price point. With a very stylish body and a foldable handle which, when not in use, can be tucked beside the machine, this is one of the most compact devices we have seen. 
Paired with an 8 feet cord, which could be twisted around the machine for easy organization, we found it to be very compact. 
We were able to use this shop vacuum out of the box as no setup was required. It is pretty easy to handle, so much so as we let our kid clean his mess while playing. He is able to maneuver the machine to clean up water spills or dirt left from shoe marks in the house quite easily. 
This one, too, comes with an auto shut off button to prevent any sort of overflow along with a noise diffuser, which are features we could not expect at the price the device came in. 
What could have been better?
We would not consider this tiny glitch as a problem, but the power cord is not too long, and thus we found it challenging to move about too much from the power source. It is a very efficient device when it comes to cleaning a small space, but a more substantial area may not be a plausible option.
Pros
Noise Diffuser

Blower cum cleaner

Budget-friendly

User-friendly and compact
If you do not have many electric points to attach the plug to or if most of your charging points in the workshop are taken up, this device is very much needed. DEWALT has come up with this master machine, which can run on batteries as well as via a cord. 
Sale
Why did we like this?
Our workshop is in the outhouse, and it has only one charging point, which is usually used to power appliances. This device appeared as a boon for us as we could clean the place without having to switch off any running appliances. 
Also, the batteries are reliable and last for a considerable amount of time. You do not need to worry about changing the battery too frequently. 
With its dimensions being 17.2" x 12.3" x 13.1," we can easily categorize the device as compact. The small size and compact design made it very similar to the previous devices in this list and gave us a similar amount of functionality. 
Like most vacs, this one also comes with additional benefits like an extension wand, a carpet attachment, a crevice tool, and a wide nozzle tool, making it very simple for us to reach and clean the absolute hidden corners of the room. 
What could have been better?
We were excited to have ordered this vac but were very surprised to see the battery or the power cord did not come with the machine. We had to order it separately, thus leading to increased expenses. This is not too problematic now that you already know of it and can order the batteries and cord together. 
Pros
Cordless and can be used with batteries

Reusable filters

Neat and compact with ample storage
Cons
Batteries and power cord not provided
We required a machine that could clean up wooden debris and wood dust because we often work with wood in our workshop, and the dirt is everywhere. The Porter-Cable PCC795B helped us do this very efficiently. It worked like a wizard and cleaned up the debris in a matter of a minute. 
Why did we like it?
With one of the most powerful suction pumps, this machine cleaned up debris in a jiffy. Also powered with a 4 APM power battery, this device runs cordless for 24-28 minutes efficiently without having to replace the battery. Similar to the previous shop vacuum, we really liked this feature and believed it to be a great addition to our workspace. 
With a 7 feet long soft hose, we were quickly able to reach otherwise unapproachable corners of the space as the hose being was more flexible than normal hard ones. Also, we were not always afraid of snags that may occur. 
We also appreciated that the vac not only cleaned dry and wet wastes but could also be used as a blower, thus making it useful to clean up the front porch or backyard. You need not worry about fallen leaves anymore as this machine will be able to blow them off your porch. 
What could have been better?
We faced some minor glitches with the suction pump as sometimes our machine would slow down leading to the consequent slowing down of the pump. This had occurred once or twice with us over four months, not a giant problem, but you can talk to the customer service beforehand. 
Pros
Top handle to hold easily

Sturdy while being lightweight

Quick suction pump

Suck up different sorts of debris
We would praise this shop vac solely for its power-efficient capacity. It runs the longest among all the devices listed here on an 18V LXT Lithium-Ion 5. 0Ah battery. If you are not keen on recharging the battery often, but you still want to go with a cordless version, this is a great option to choose. 
Why did we like it?
One feature which makes this device stand out is HEPA filtration, which is known to catch up to 99.9% of particles leading to immaculate air quality. This is a great feature we enjoyed, especially when there are kids and pets in the house. 
To add to it, we could run the vac for 60 long minutes on one battery, and this is almost double of what the DEWALT model was offering. Also, equipped with a built-in battery level indicator, this machine allowed us to understand how much charge is left in the battery. Now, we did not have to wait for the battery to stop working; preparations could be done beforehand. 
Additionally, this vac comes with a dual suction mode, which one could adjust according to the purpose for which it is needed. We could select between high and low for the perfect amount of suction speed required, we also appreciated the fine dust filter that comes with the shop vac.
What could have been better?
Though this device comes with an additional feature of HEPA filtration, it does not provide too many extension arms. We could not clean carpets at home with this device as the required tool was not provided. Other than this, the machine was no short of perfect. 
Pros
HEPA filtration bettering air quality

Dual suction mode

Long battery life
Cons
Additional extensions not provided
Smallest Wet Dry Vac Buyer's Guide
Now that you know about the six smallest wet dry vacs in the market today, half of your work is done. But you still need to know the basics that one should keep in mind before buying a vac. We will provide an informative list dealing with the possible queries you might have while choosing a cleaner. 
Since these are smaller in size, the vacs would not be as strong as their bigger cousins, and so you need to keep a note of suction capacity of the product and motor. 
Motor
As we already mentioned, do not expect the vac to be as powerful as the big ones but ask for details about wattage and horsepower. The more horsepower it has, the better it is. But costs may go up with increased wattage, and according to us, 2 to 3 horsepower is good enough to go. 
Power Cord
This might seem like a common thing to keep in mind, but in the long run, this happens to be crucial. A long power cord will ensure that you can move the device easily, and there is less risk of tripping over.
Battery
Make a note of the number of power points you have in your workshop or home. If you do not have too many, select a vac that is battery operated. This will save you the hassle of a power cord altogether while giving you the same functionality.
Accessories
Some of the essential accessories you are probably going to require are an extension wand, a crevice tool, and a detail brush. Make sure it is coming with the package. If not, buy them separately and then calculate costs. Most vacs come with this basic set.
Also, look at how the accessories are to be stored as most machines will have onboard storage, which is beneficial. You would not want to keep the extensions separately as it leads to taking up more storage space.
Verdict
Vacs are needed in our daily lives for constant spills and mishaps. For a workshop, it is unavoidable as debris are almost always flying in the air and lying on the ground. 
With a small vac, you could save a lot of storage space and even choose to mount the device on a wall, so that it doesn't take up floor space at all. Adding to this, now you have a comprehensive and informative list to fall back on while deciding your favorite. 
And, before we end this guide, we would like to tell you that the Vacmaster is our budget option because the shop vac gives us the most while not burning a hole in our pockets. Makita XCV11Z is the best option if you are looking for a shop vac that will last for a long time on a single charge. 
Let us know in the comments below,  if you are satisfied with the verdict. Happy shopping!
Related Articles
10 Best Shop Vacs For Dust Collection 
7 Best Xiaomi Vacuum Cleaners for Healthy Homes
13 Best Shop Vacs| Buyer's Guide and Reviews
13 Best Bagged Canister Vacuums| Reviews & Buyer's Guide
13 Best Vacuum for Stairs| Reviews and Buyers Guide
13 Best Robot Vacuums You Can Buy Under $200– Reviews & Buyer's Guide
8 Best Robot Vacuums Under $150| Reviews & Buyer's Guide
13 Best Backpack Vacuum Cleaners| Reviews & Buyer's Guide