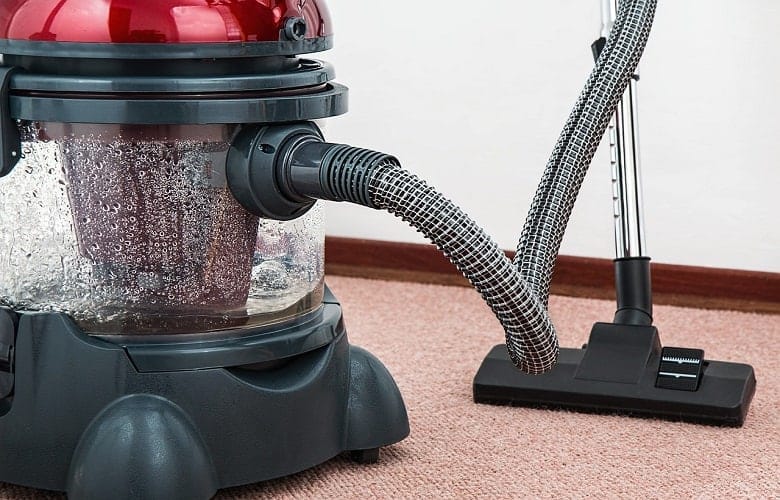 Covering the best options available today, we are here to guide you through this process of buying the ultimate shop vac for your needs.
With a wide range of options in the market, we know the dilemma you may face over choosing a vac for your garage. There are differences in specifications and features, and it is a task to look through seemingly endless lists.
So to make your life a little easier, we surfed through hundreds of reviews to come up with the best of the lot.
Every product has its benefits, and we have tried to cover all the aspects of the devices recommended in this guide. There is a product for every need, and we are confident that you will be able to find the perfect fit for your workshop.
Without further ado, let's proceed.
Most Powerful Shop Vacs For Your Workshop & Garage
IMAGE
PRODUCT
DETAILS

Our Top Pick

Our Top Pick

Shop-Vac 5989500

12-gallon tank
 5.5 peak horsepower motor
Rear blower port

VIEW LATEST PRICE →

RIDGID 50348

14 gallons tank size
Fine dust filter
20 feet of the power cord and 8 feet of the hose

VIEW LATEST PRICE →

Wet/Dry Vac Stanley SL18136

5-foot hose
Double filtration system
Weighs 11 pounds

VIEW LATEST PRICE →

Shop-Vac 1.5 Gallon All-In-One

7 feet long hose
Multi-functional with ample storage

VIEW LATEST PRICE →

WORKSHOP Wet/Dry Vacs WS1600SS

Ergonomic handle 
Large rear wheels 
7-foot long with 2-1/2-inch diameter hose

VIEW LATEST PRICE →

DEWALT DCV581H

HEPA Rated filter traps up to 99.97 percent efficiency
Washable filters

VIEW LATEST PRICE →

Vacmaster VFB511B0201

5. 5 HP high-efficiency motor
18' Cord with cord storage
Easily converts to a blower

VIEW LATEST PRICE →

CRAFTSMAN CMXEVBE17595

Dual-flex technology
Oversized drain
Built-in blower port

VIEW LATEST PRICE →

PORTER-CABLE PCC795B

Equipped with a 4 APM power battery
Quick suction pump

VIEW LATEST PRICE →

Vacmaster VBV1210

12 Gallon capacity
Weighs 24.1 pounds
210 MPH blowing speed

VIEW LATEST PRICE →

Craftsman 12004

Large dust sealed on/off switch
Top carry handle for balance
Over 17-foot cleaning reach

VIEW LATEST PRICE →

Shop-Vac 3942300

4 peak HP motor
Weight: 16.7 pounds
18-foot lock-on hose

VIEW LATEST PRICE →

Shop-Vac 9633400

Built-In portable leaf blower
Onboard accessory storage
Rechargeable wet dry vacuums

VIEW LATEST PRICE →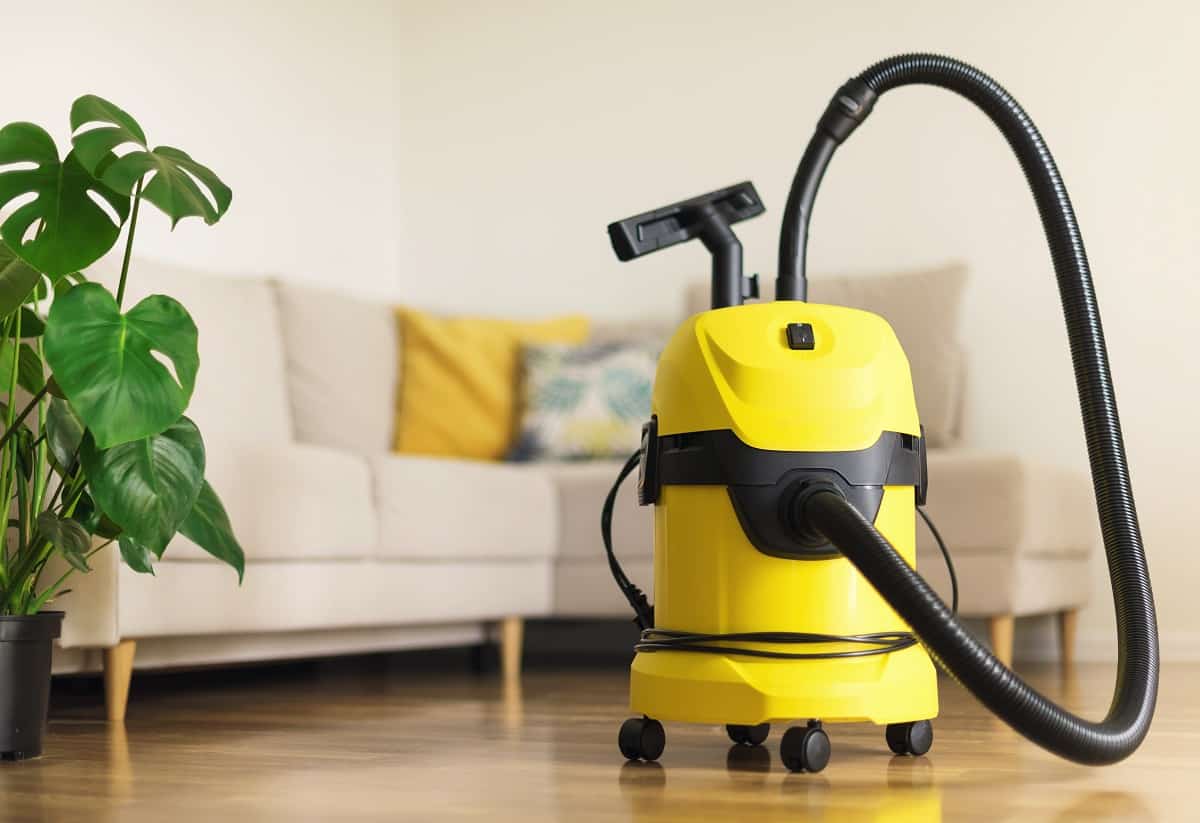 If you are worried about big messes around the house, this product will blow all your worries away. With a powerful 5.5 peak horsepower motor, the device cleans up efficiently and leaves us with nothing to worry about. We can end each day with a clean workshop.
Why Did We Like It?
With SVX 2 motor technology, this shop vac runs extremely quietly and prevents you from getting any kind of unwanted hearing problems. You can carry on a conversation with the device switched on.
Also, we loved how the design was extremely user-friendly and loved by a lot of customers according to the reviews we had gone through. We especially liked the secure latch system, which prevented any kind of unwanted injury.
To add to all that, the device came with a tank drain, and multi-placed handles. This allowed for easy draining after you are done cleaning. And what's more, with the handles, you could easily lift it and carry it around.
Lastly, this device sucks up light dust and debris very efficiently, which front and side blowers cannot do. This machine is specially designed to be able to achieve this. Our workshop remains spic and span when we leave every day, thanks to this device.
What Could Have Been Better?
Though the product was excellent and met all our expectations, the hose that came along with it was made of cheap material. At times, we were worried that it may break at any point if it is pulled too hard. This was a slight inconvenience for us, but not a deal-breaker.
Pros
Made of durable stainless steel to last longer

Easily portable

Can suck up light debris and dust

Runs quietly
Cons
Hose quality needs improvement
If you have a small workshop with many narrow places that get dirty but are extremely difficult to clean, fret no more because this machine will take care of those woes. This shop vac is made to clean up narrow spaces with a long thin hose, which is designed especially for this purpose.
Why Did We Like It?
With a powerful 6.0 peak HP motor and a 14-gallon tank capacity, this machine works amazingly well with messes created in narrow areas. We work with wood a lot, and the debris tends to settle behind furniture and the workbench. With this wand in hand, the task of cleaning becomes very easy.
Also, we were very happy with its tank capacity as the bigger it is, the better it worked to clean up large messes in one go. In fact, this 19.8″ x 19.8″ x 25.8″ product is known to be one of the largest available on the market. 
Lastly, we were pleased with the filtration capacity of this device. It is designed with three layers to suck up the tiniest of particles easily. This will ensure that all the dust is cleared from your workshop.
What Could Have Been Better?
The device is one of the largest in the market, and that makes it a pretty heavy machine. Thankfully it comes with wheels for easy portability, but it is tough to lift and thus is not a good device to carry up the stairs.
Pros
Easy to maneuver

Long-lasting and robust

Frequent tank clean up not needed

Good suction
If you are searching for a small machine for your smaller needs of cleaning up dust or dirt, this could be a remarkable choice. With a strong four horsepower motor, this device is easy to maneuver, and even a kid would be able to carry it easily.
Why Did We Like It?
This machine ranks high on portability. Not only can you carry it easily with a handle on top for convenience, but this machine also allows you to gently swivel it around with swiveling casters attached. We would drag it when required up the ramp to our workshop, and the machine would not show any signs of damage.
To add on, the machine comes with a dual filtration system. This ensures that most pollutants and dirt are trapped and do not go back into the air. This also leaves the air clean and dust-free. Since we are allergic to dust, this machine proved to be a boon.
Further, the vac cleans up both dry and wet messes in a jiffy. It may look small to you, but there are no complaints about its functionality.
What Could Have Been Better?
Though the machine worked really well for us, we have one complaint. The power cord was really small, and it was challenging to take it anywhere without carrying an extension cord along with it. We recommend you keep one handy if you are choosing this cleaner.
Pros
Strong suction

Easy to move around

Quiet operation

Attractive design

Compact hence easy to store
Worried about where to store the vac in your workshop? What if you could mount your vac up on the wall and use it? The Shop-vac 1.5 Gallon can be mounted up and saves a lot of space. If you have a small shop and there is no floor space to keep a vac, this product is precisely what will fit your needs.
Why Did We Like It?
The best thing we liked about this model is that we did not need to carry it around. Instead, the machine could be mounted onto a wall, and the extensions provided along with a 7 feet long hose could be used to reach the corners of your room. 
To add on, the package included one crevice tool, one dual floor nozzle for floor area, which was carpeted, one round brush, and one gulper nozzle. The multifunctionality of this vac impressed us a lot. Like the previous model, this device came with sufficient storage space, and we could easily store extensions inside the body of our machine.
To add to the features, this model came with an 18 feet long power cord, which gave us yet more space to move the vac or mount it. All in all, this vac did not leave us much to complain about. 
What Could Have Been Better?
One issue we faced was with the storage capacity. If there is a considerable amount of water or waste that has to be taken in by the vac, the liquid tank capacity will not be sufficient. We had to empty it and complete the task in parts when we had to remove water after heavy rain. 
Pros
Can be mounted on a wall

Works on varied surfaces

Long power cord
Cons
Low capacity of the liquid tank
If you face severe dust allergy and need to make sure that the garage is clean at all times, this machine will do the job. With a vast tank capacity, you can clean the tank at the end after a whole day, saving time while you work in a clean environment.
Why Did We Like It?
The best part about this device is that it does not make too much noise. It is one of the quietest machines in this list with a noise level of 77 decibels at max. 
Our garage is very close to the main house, and the kids wake up every time we try to clean. With this machine, we can finally clean in peace without disturbing anyone. 
Also, the wheels attached to the device are large, allowing it to be pulled easily on different terrains. A rougher terrain cart is attached along with a robust stainless steel drum and a stable platform. This makes sure that the machine does not tip over even if it wobbles. 
Moreover, it can clean up both dry and wet messes easily using a hose with a 2.5-inch diameter. The different nozzles given with the pack ensures that all your needs are met efficiently. 
What Could Have Been Better?
With a capacity like this, the machine works brilliantly. But it is more expensive than most of the devices in the list. If you do not have a problem paying extra, then this device is a great option to choose from. 
Pros
Very powerful

High-quality parts

Super maneuverable

Accessory and hose storage provided

Quieter than most devices
This device will solve all your woes related to electrical points. If you do not have ample charging points in your shop or garage, this product could make life a little easier. DEWALT has come up with this master machine, which can run on batteries as well as via a cord.
Sale
Why did we like this?
With its dimensions being 17.2″ x 12.3″ x 13.1," we can easily call it compact and easy to move, But even though it is smaller in size, it works like a beast. We have had no complaints about the functionality of this product. 
Further, our workshop is in the outhouse, and it has only one charging point, which is usually used to power appliances. This device appeared as a boon for us as we could clean the place without having to switch off any running appliances. 
Also, the batteries are reliable and last for a considerable amount of time. You do not need to worry about changing the battery too frequently. 
Like most vacs, this one also comes with additional benefits like an extension wand, a carpet attachment, a crevice tool, and a wide nozzle tool, making it very simple for us to reach and clean the absolute hidden corners of the room. 
What Could Have Been Better?
We were excited to have ordered this vac but were very surprised to see the battery or the power cord did not come with the machine. We had to order it separately, thus leading to increased expenses. This is not too problematic now that you already know of it and can order the batteries and cord together. 
Pros
Cordless and can be used with batteries

Reusable filters

Neat and compact with ample storage
Cons
Batteries and power cord not provided
If you are looking for a smaller machine that can be carried about with ease, this device is a great choice. While being small, it is still very powerful and has excellent suction abilities. We had a great time using this product and could easily store it in the workshop itself.
Why Did We Like It?
This machine is known for its portability. It's constructed with only 17.8 x 12.5 x 17.1 inches size and is 13.5 pounds of weight. You can imagine how light that is. If you have a two-storied workshop and you need to carry the gadget up and down the stairs, this device will be perfect.
It also comes with a storage box inside the body, which enables you to store the power cord. You no longer need to worry about it hanging outside and becoming a hassle. 
To add on, the device has unparalleled suction capacity. This is a small device that works like a beast. Moreover, pressing a button can turn the portable vacuum into a leaf blower! You can use this to clean away fallen leaves from your porch or shed roof. 
What Could Have Been Better?
The one thing we were not happy about is the tank capacity. It was only 5 gallons and cannot be used to take in large amounts of waste at one time. It needed to be cleaned out frequently. If you need a machine for smaller tasks and you do not plan to use this often, then this product is a right choice. 
Pros
Large dust sealed on/off switch

Easily handles cleanup tasks

Lightweight & compact

Onboard hose for easy reach
If you are looking for a device with a large hose to be able to take in larger waste items, this will be of great benefit. We had to clean up screws and pieces of wood while working, and this machine did it in a matter of a few seconds.
Sale
Why Did We Like It?
What we really liked about this device is that not only is the hose wide enough, it also is 180 degrees flexible and can be used to move around efficiently. You do not need to worry about kinking, and the device enables free movement. 
Also, we had to clean up a lot of water after a mishap, and this device easily took in a few gallons of it without having to be emptied. Thanks to the large tank capacity, you can rest assured that the tank would not need to be cleaned too often.
So if you are looking for a high capacity machine, this vacuum cleaner will serve the purpose with three types of nozzles to help you clean different items. 
What Could Have Been Better?
It is essential to provide a manual whenever a machine needs to be assembled. The only thing which disappointed us is that no instruction manual was provided along with the pack. This made the installation and assembly process very tiresome. We had to search up instruction videos for it.
Pros
Extra power to suck up large items easily

Quick and efficient cleaning grass clippings or leaves

Convenient for emptying of dumpling liquids
We wanted a powerful machine that would clean up wood debris and dust in our garage. By the end of the day, there would be debris everywhere, and this machine did an excellent job with it. The Porter-Cable PCC795B helped us clean up the mess. It worked like a wizard, and everything was cleared up very quickly.
Why Did We Like It?
With one of the most powerful suction pumps, this machine cleaned up debris in a jiffy. Also powered by a 4 APM power battery, this device runs cordless for 24-28 minutes efficiently without having to replace the battery. Similar to the previous product, we liked this feature and believed it to be a great addition to our workspace. 
To add on, with a 7 feet long soft hose, we were quickly able to reach otherwise unapproachable corners of the space. The material used for the hose allowed it to be more flexible than normal hard ones. Also, we were not afraid of snags that could occur with other hoses. 
We also appreciated that the vac not only cleaned dry and wet wastes but could also be used as a blower, thus making it useful to clean up the front porch or backyard. You need not worry about fallen leaves anymore as this machine will be able to blow them off your porch. 
What Could Have Been Better?
We faced some minor glitches with the suction pump as sometimes our machine would slow down, leading to the consequent slowing down of its pump. This had occurred once or twice with us over four months. It is not a giant problem, but you can talk to the customer service beforehand. 
Pros
Top handle to hold easily

Sturdy while being lightweight

Suck up different sorts of debris
If you want a powerful cleaner that will take care of all your cleaning needs without taking up too much space, this is the device to go with. This Vacmaster model is sturdy and comes with wheels for easy maneuverability. Let's get to the major features.
Sale
Why Did We Like It?
Equipped with wheels and a top handle to make it easier to carry and move the device, this can also be used as a leaf blower for your front and back porch. We had leaves strewn all over the roof of our garage, which we removed easily by just holding up the vacuum and switching on its leaf blower mode. 
Also, with sturdy polypropylene construction, this vac has a strong body and can sustain very frequent usage without getting damaged. Our kids once overturned it, and there was absolutely no damage done.
Lastly, this product comes with a wide range of accessories to make the job easier. These include a crevice tool, two extension wands, car nozzle, blower adapter, 8-inch utility nozzle, blower nozzle, air/noise diffuser, reusable foam filter sleeve, and a standard cartridge filter. What more could you possibly want!
What Could Have Been Better?
The one thing which did not satisfy us was the power cord, which could have been longer. Though the device is easily movable, the power cord does not allow a lot of it. Also, this machine is comparatively noisier than most other machines, which make it difficult to be used at odd hours. 
Pros
Easy to empty

Big tank capacity

Easily portable

Converts to a blower easily

Numerous accessories
Cons
The power cord could be longer

Noisier machine
While this is a smaller model and is not as powerful as the previous one, it does pack a punch when it comes to medium-sized messes. We did not need a premium machine as we were only going to tackle accidental messes. This device helped us do the job wonderfully.
Why Did We Like It?
The best part about this device is the price. While it comes with all the basic necessities, it does not burn a hole in the pockets, and we were so glad. 
To add on, it also offers a blower at such an attractive rate. We did not need the device frequently. It was on events when we would be completing some DIY projects or required to clean the backyard in autumn when this device came to use. And needless to say, it worked so well.
Also, with a 6-gallon capacity, the tank is small but good enough for cleaning dirt and dust, both dry and wet. While working, we realized that it does not make too much noise. This was an added benefit we got. All in all, the product served us well. 
What Could Have Been Better?
We were unhappy with the absence of a drain port. A drain port would have easily enabled us to empty the tank, but without it, the task becomes time-consuming. But again, the product has a number of features, and at the price range it comes with, we could ignore this disadvantage. 
Pros
Quickly converts to a blower

Easy to move around

Very reasonable price

Relatively quiet

Hose diameter is larger than in most shop vacs
If you are looking for a wall-mountable product, this device will impress you without a doubt. This a wet-dry vacuum which is easy to store and will be an excellent fit for smaller garages or workshops. This machine is extremely convenient to use and will take care of the complete cleaning of your space.
Why Did We Like It?
The one thing we loved about this product is the large diameter of its hose. This made it possible for us to pick up large debris while the pack also came with a narrower hose. This hose allowed us to reach the hidden corners of the place without any additional effort. 
Also, we were very happy with the suction capacity of this vacuum, even with the extended hose attached. This is one of the strongest reasons for us to buy this product as we have seen suction capacity falter with other products the moment an extension wand is attached.
To add on, this product is compact and has a 5-gallon tank capacity. The smaller size will allow you to control it easily. Moreover, we could leave the vacuum mounted on the wall and use it to clean spider webs and dirt from ceilings of the workshop and garage. There was no need for any additional effort. 
What Could Have Been Better?
We were happy with the features of this product, but we had issues with the noise level. The machine works loudly and could be a hindrance if you want to use it at odd hours when people are sleeping. If your workshop is soundproof, then there's nothing to worry about. 
Pros
Great suction capacity

Compact design

Large hose diameter for easy suction

A wide range of accessories included

Wall-mountable
If you want a good vacuum but do not have the budget to buy a premium one, this shop vac will not disappoint! While it functions well, it was well within budgets, and we were thrilled to use it. It also works as a vacuum and a leaf blower together.
Why Did We Like It?
A blower wand comes with the pack, which on attaching to the main machine converts this vacuum to a perfect leaf blower. We used this blower to clean flower beds outside our garage. Also, if you want to keep your kids engaged, use this to create leaf piles in which the kids can jump in. 
To add on, a 120-degree elbow accessory comes with the pack, which enables us to use the blower to quickly clean out overhead gutters without the need for ladders. Moreover, a crevice tool is also included, which makes it easy for us to reach tight spots. 
Lastly, this product comes equipped with an 8-inch utility nozzle, an ergonomic elbow grip, a blower nozzle, and a concentrator nozzle, which made it super easy to do multiple types of cleaning with one device. 
What Could Have Been Better?
This machine works exceptionally well for dry waste but is not suitable for wet waste. It does not have a foam sleeve, which helps separate damp waste, and thus, we did not use it for anything which was not dry. This was a little disappointing. 
Pros
Easy to maneuver

Cleans wet/dry messes and spills

Good value
Cons
Doesn't include foam sleeve for wet pickup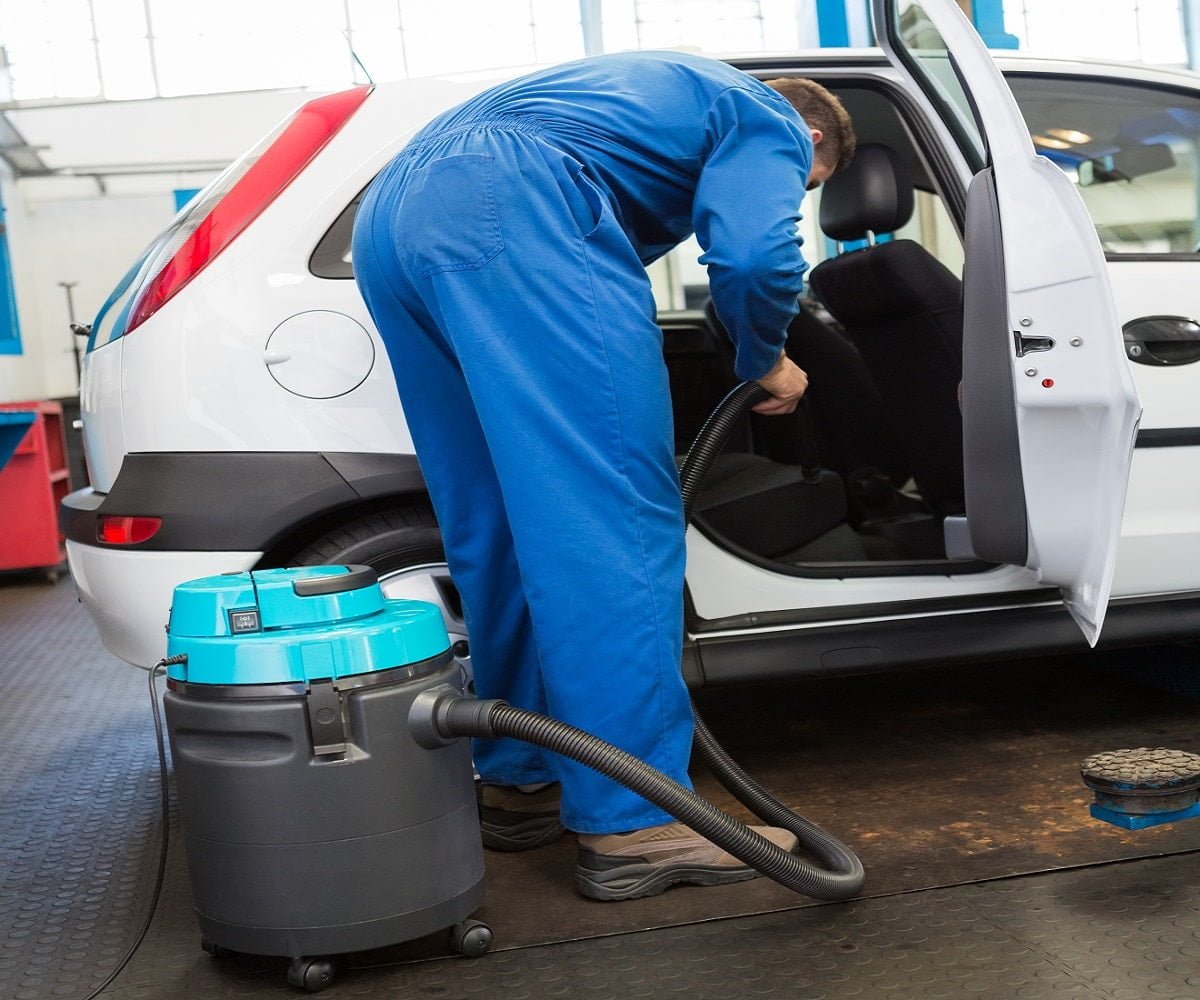 Most Powerful Vacs Buyer's Guide
Now that you know about the 13 most powerful vacs in the market today, half of your work is done. But you still need to know the basics that have to be kept in mind before buying a vac. We will provide an informative list dealing with the possible queries you might have while choosing a cleaner.
Motor
Do you need a machine for picking up minor waste like dust or dirt particles? If that is so, a cheaper device with a less powerful engine will be sufficient. 
But if you are looking for a machine to meet more extensive needs like picking up screws, wooden bits, and pieces or water, you would need a more durable motor. A larger and more powerful device will come at a higher cost but will solve the purpose efficiently. 
Power Cord
If you have a single power point in the workshop, you would need a longer power cord. This might seem like a very petty thing to keep in mind, but in the long run, this happens to be crucial. A long power cord will ensure that you can move the device easily, and there is less risk of tripping over.
Battery
Having a battery-operated device is always beneficial. This will keep you prepared for any emergency or power cuts that you may face. Make a note of the number of power points you have in your workshop or home.
 If you do not have too many, select a vac that is battery operated. This will save you the hassle of a power cord altogether while giving you the same functionality.
Accessories
This is something y6uo should pay attention to. Some of the essential accessories you are probably going to require are an extension wand, a crevice tool, and a detail brush. Make sure it is coming with the package
Also, there are different nozzles provided for different types of usage. See to it that the package includes this too. If not, buy them separately and then calculate costs. Most vacs come with this basic set.
Storage 
A vac with inbuilt storage is always beneficial. Look at how the accessories are to be stored as most machines will have onboard storage, which is beneficial. You would not want to keep the extensions separately as it leads to taking up more storage space. 
Also, if you have a smaller workshop, it is easier to store the parts inside or along with the machine's body to save space.
Noise Level
If a vac makes too much noise, it can be of a hindrance to your neighbors or your household members. Also, working at odd hours becomes difficult because of the fear of waking others up.l So it is best to select a machine which makes little to average noise. This will not only make it easier on your ears but will keep your neighbors happy too.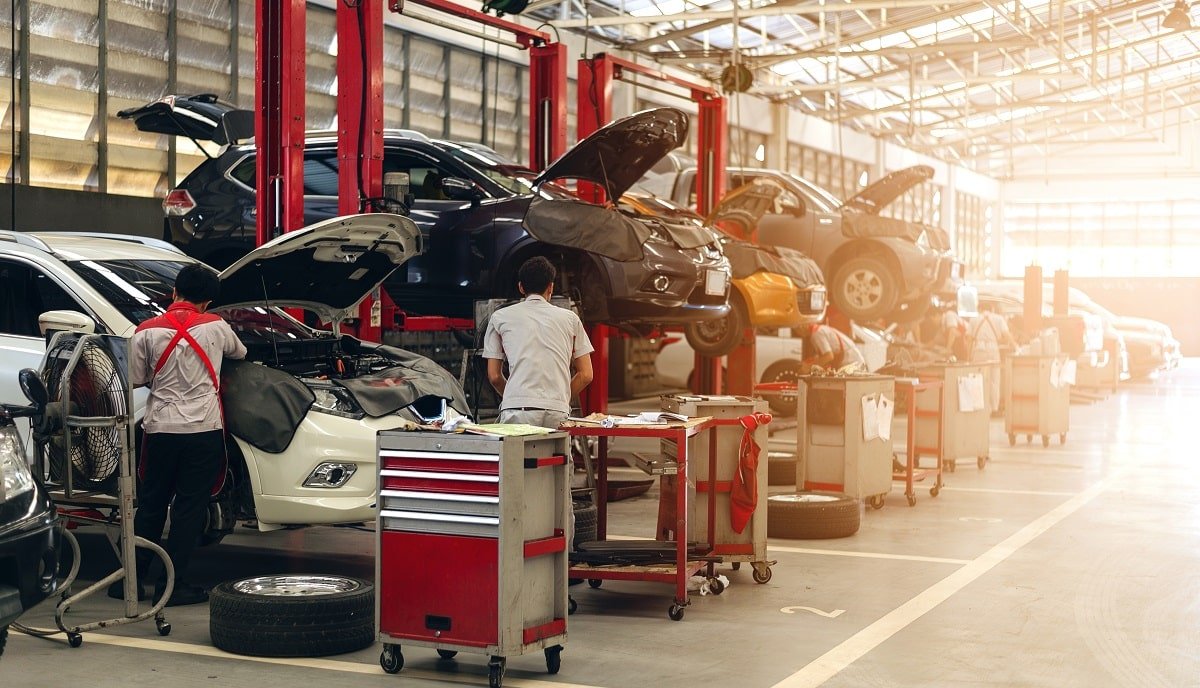 Verdict
We have finally reached the end of this guide and it is time to buy the best shop vac for your needs. This is a difficult choice to make, considering that all of these devices have their sets of advantages and disadvantages.
But if we had to choose our favorite, the Shop-Vac 5989500 is a clear winner with great tank size and easy portability. The engine is powerful, and the machine makes very little noise. It is a wonderful choice to make, and we were very happy with its remarkable features.
Coming to our other favorite, if you are looking for a device that works well as a vacuum as well as a leaf blower, the Vacmaster VFB511B0201 is a winner in this category. It is small and easily portable while it functions wonderfully.
It is time to gear up and order in your favorite. Make work-life a tad bit easier with a vac of your choice.
Happy shopping!
Related Articles 
12 Best Bi-Directional Scan Tools
10 Best Shop Vacs For Dust Collection 
7 Best Xiaomi Vacuum Cleaners for Healthy Homes
13 Best Shop Vacs| Buyer's Guide and Reviews
6 Smallest Wet Dry Vacs For Home and Workshop
13 Best Bagged Canister Vacuums| Reviews & Buyer's Guide
13 Best Vacuum for Stairs| Reviews and Buyers Guide
13 Best Robot Vacuums You Can Buy Under $200– Reviews & Buyer's Guide
8 Best Robot Vacuums Under $150| Reviews & Buyer's Guide
13 Best Backpack Vacuum Cleaners| Reviews & Buyer's Guide
13 Best Battery Chargers for Cars
13 Best Electric and Propane Heaters for Garage