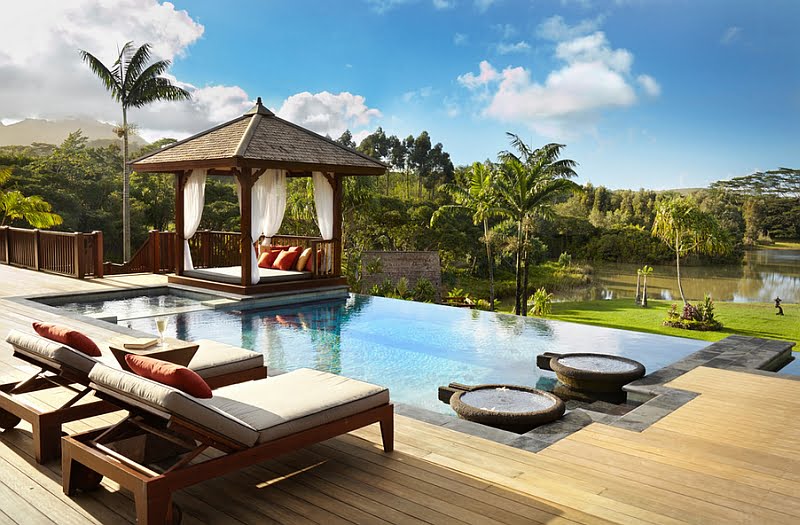 Summer knocks on our windows, tries to lure us out of our offices, homes and shops outside where we would be able to enjoy the majestically nature in all its splendor. We have presented several methods on how you can enhance your connection with the exterior spaces and enjoy it and here today we have yet another idea : stylish and fashionable outdoor beds for the ultimate backyard lounge!
We are all in love with our beds, we know how comfortable and relaxing they are in the end of the day, it`s impossible not to appreciate a cozy and warm atmosphere, and brought to the exterior in a warm summer evening beds are becoming an extraordinary treat for any individual. This solution is extremely fashionable functional and comfortable, outdoor beds can be found in hundreds of shops, in different sizes and shapes that can be adapted for the tiniest spaces or positioned in the bigger backyard lounge.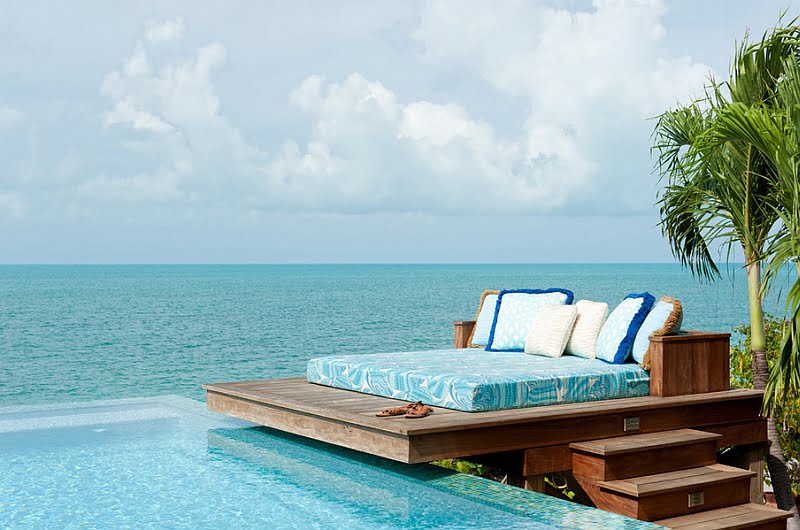 by LKID Interior Designers & Decorators / Photography by Steve Passmore
Whether you would like to enhance and enjoy your spacious apartment balcony or to create the perfect cherry on your exclusive backyard lounge, the outdoor bed is opulent and indulgent at the same time, bending to you desires and offering the supreme relaxing spot. There are several outdoor beds out there, several are similar to regular beds but adapted to the exterior design whilst most are modifying the experience entirely to adapt it and make it as soft and smooth as possible in bigger dimensions meant to acommodate more people. The outdoor bed is meant to be shared with the loved ones and enjoyed to its full potential.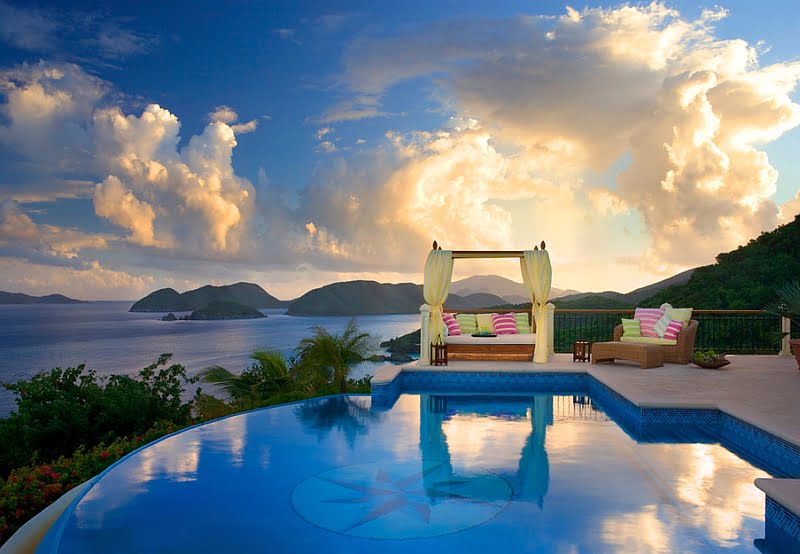 by Dan Forer, Photographer / Architecture by Mike de Hass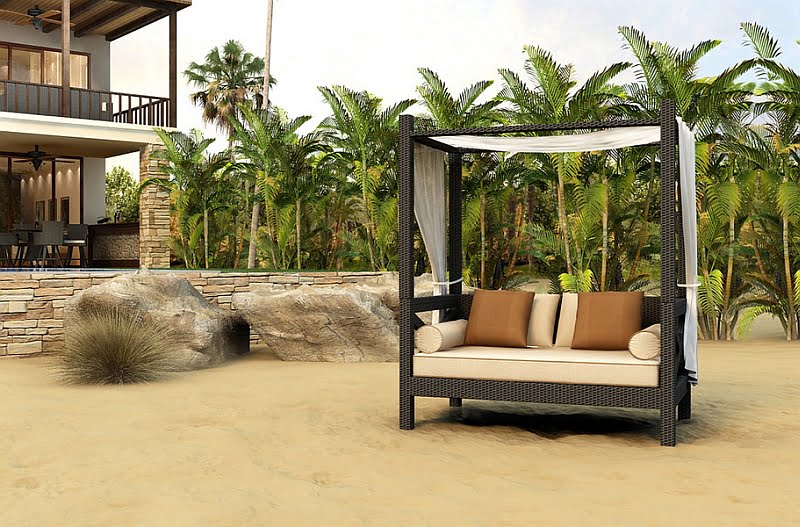 by PatioProductions Furniture & Accessories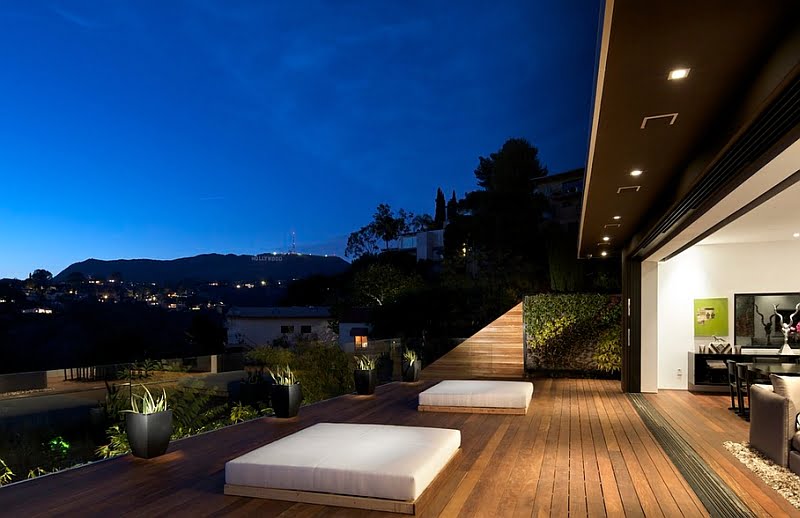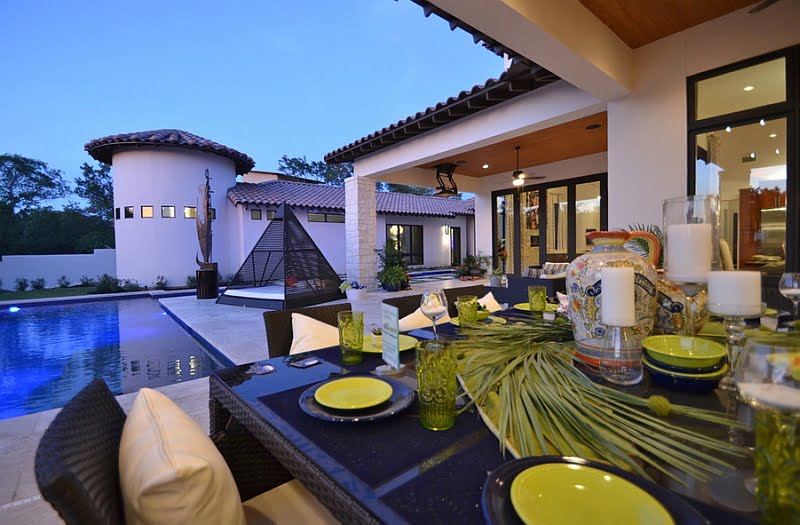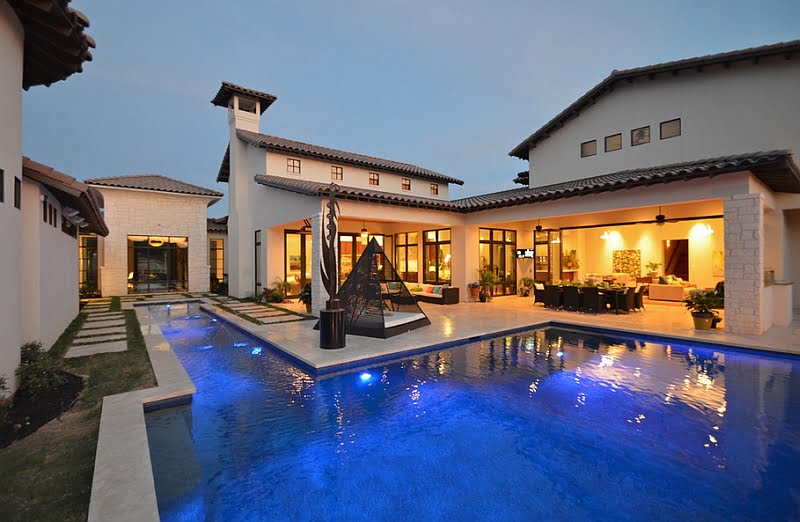 by Kyle Lindsey Custom Homes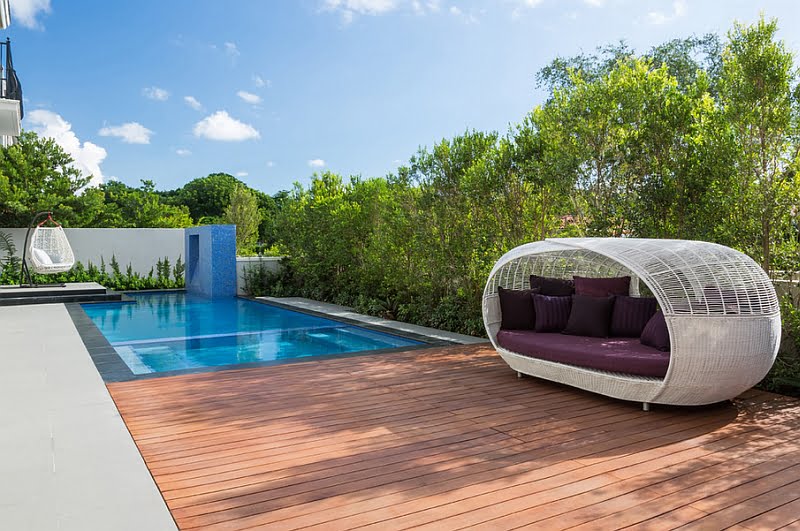 by Touzet Studio / Claudia Uribe Photography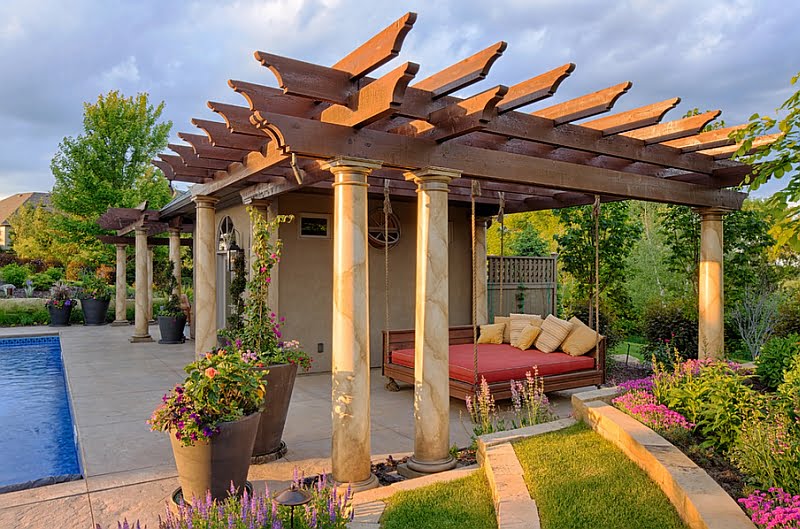 by BellaWood Builders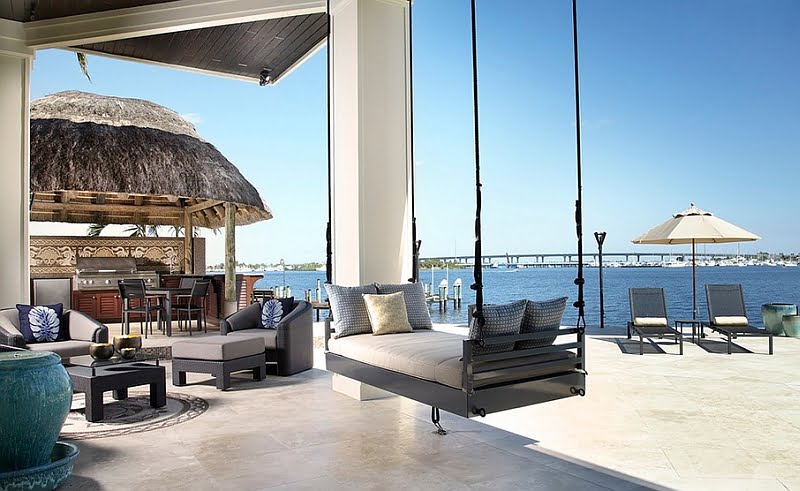 by James Cloud, Miami
The Outdoor Beds- A Poolside Summer Delight
It is impossible not to notice the presence of outdoors bed in exotic luxurious tropical hotels and resorts, encouraging you to spend as much possible in the exterior as you can and enjoy the magnificent resort. This encouragement has the same effect at home as well, it`s meant to lure you out and enjoy your view, your backyard garden or swimming pool in the summer warmth. This outdoor will enhance your pool deck and backyard design in both aesthetics value as well as in functional ones.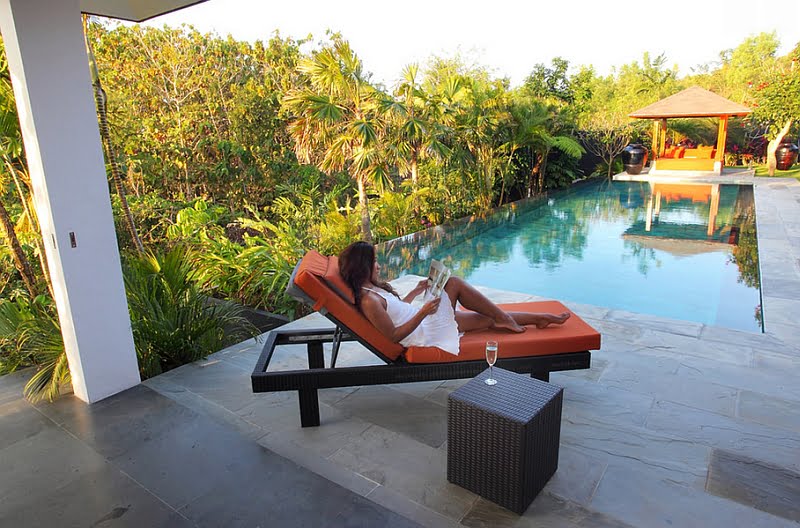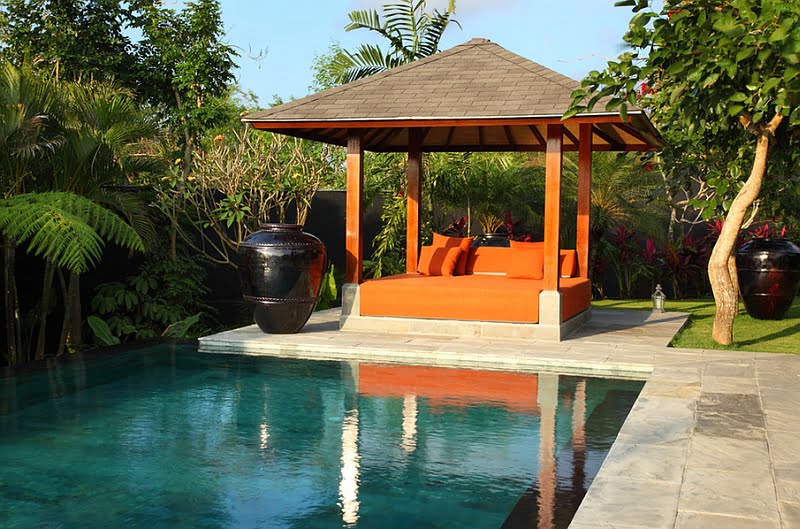 by Island Stone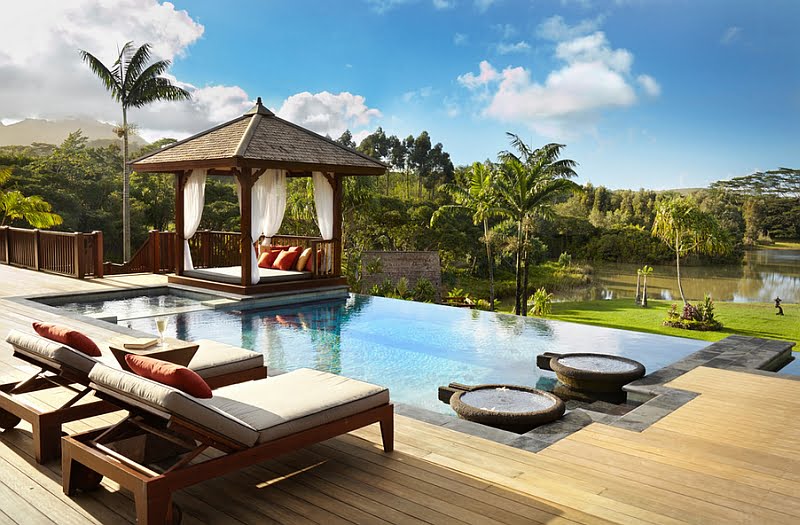 by Tropical Architecture Group
Even though it does not help in terms of comfort, is important to choose a color scheme and stick with it through out the entire design. It would be ideally to complement the landscape and home`s apparel if possible. To further accentuate this look or help the color pallet communicate with the ensemble color scheme you can use some chaise lounge chairs as transition items.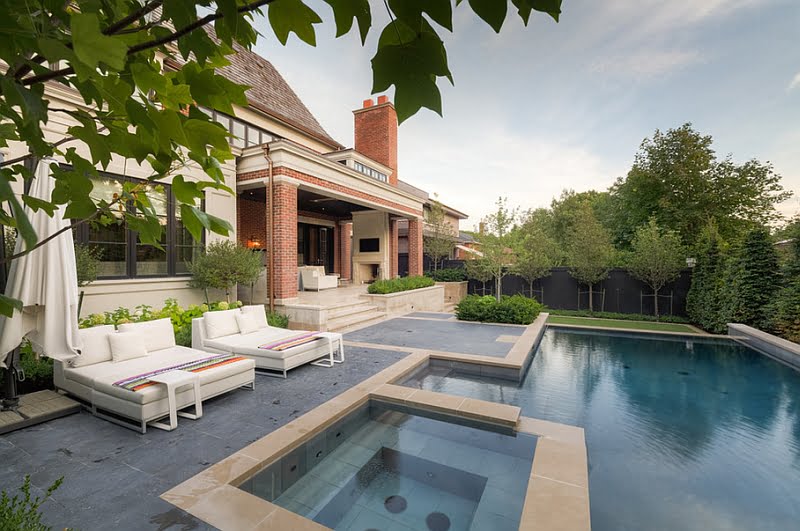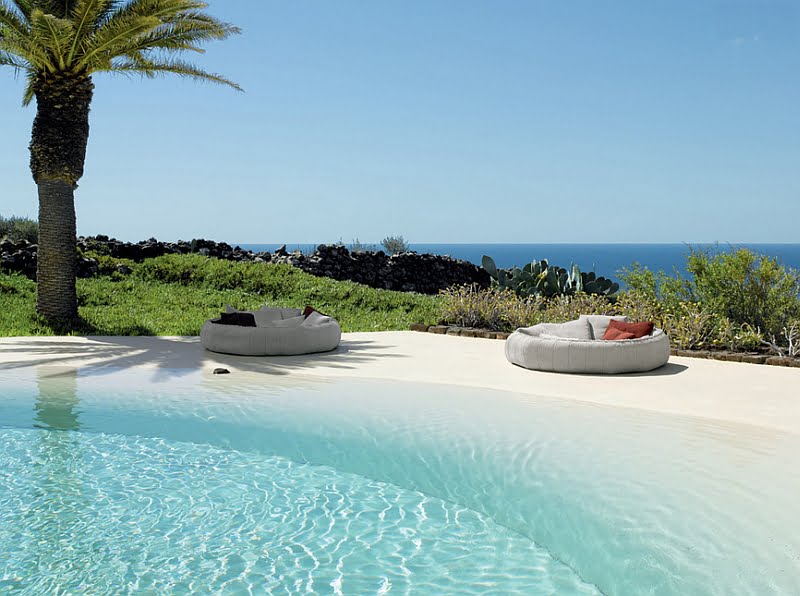 by Escale Design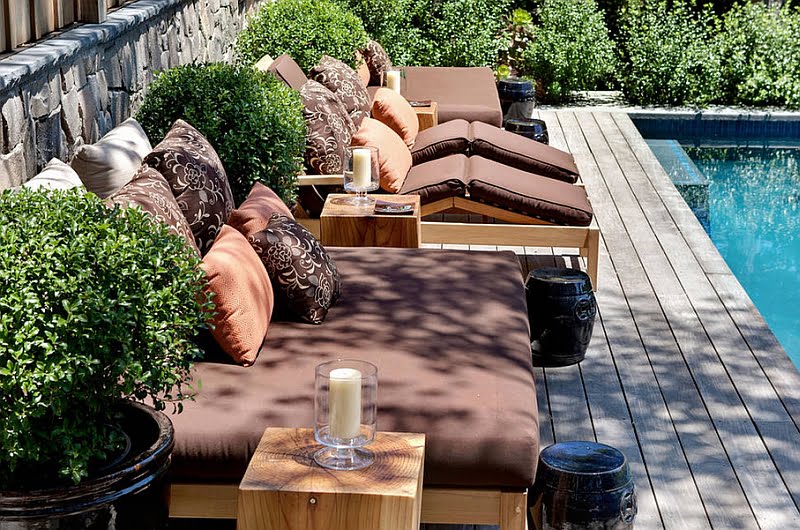 by Urrutia Design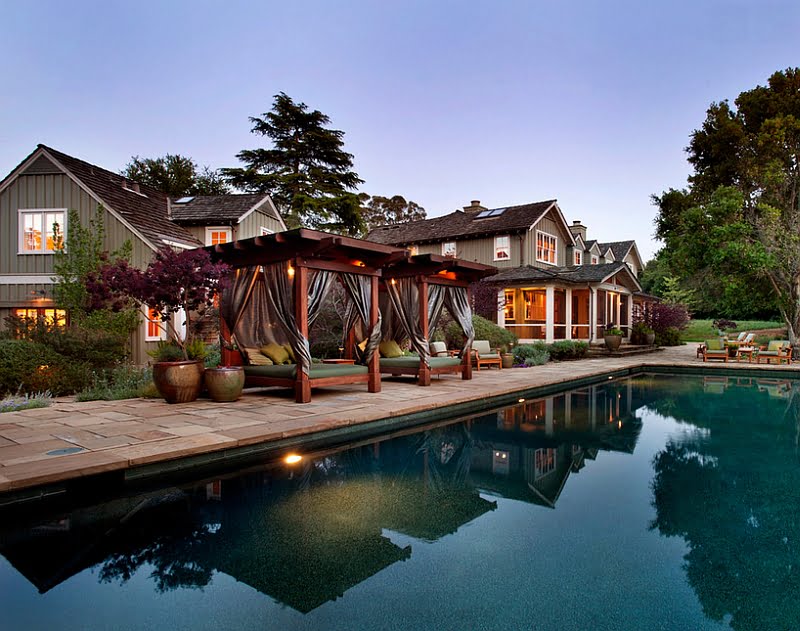 by Bernard Andre Photography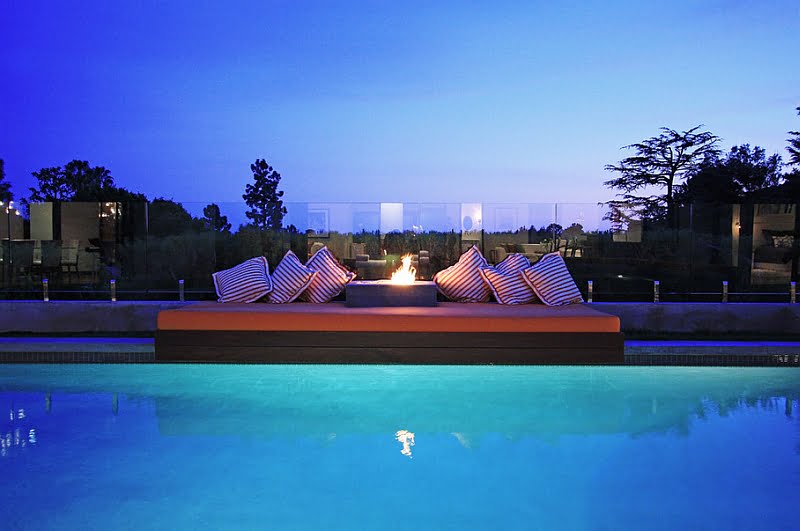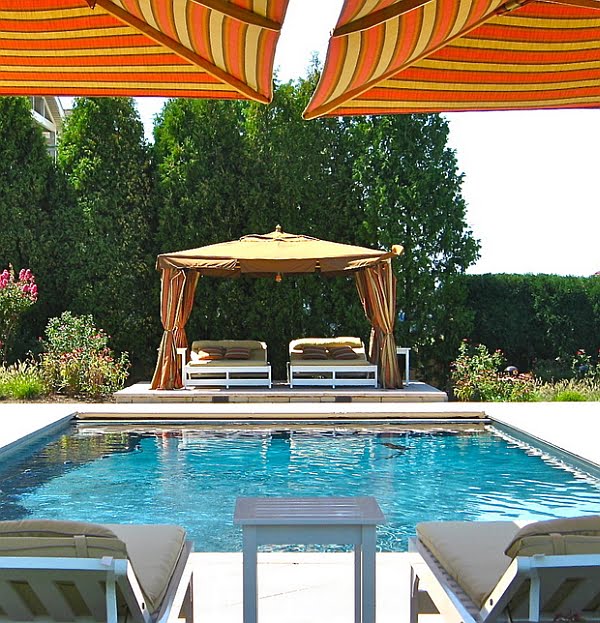 by Liquidscapes
Creativity Unraveled
Forms follows function in most cases but not in all truly. When you`re imagining a luxurious exotic location and one or two outdoor beds on the pool deck you`re instantly imagining a large canopy bed. While these are extraordinary, there are better alternatives for smaller spaces. Size is after all a very important aspect that must be considered at all times and you should not erase this comfortable idea of your mind just because you have a smaller balcony. Contemporary daybeds can be found with interesting shapes and sizes offering retractable shades to protect you.
You can even pick some trendy hanging outdoor bed to be sheltered under a shaded patio or beautiful pergola. A rather interesting huge chair or small outdoor bed for that matter we have featured previously on our website . Make no compromises! Enjoy your landscape, be outdoorsy!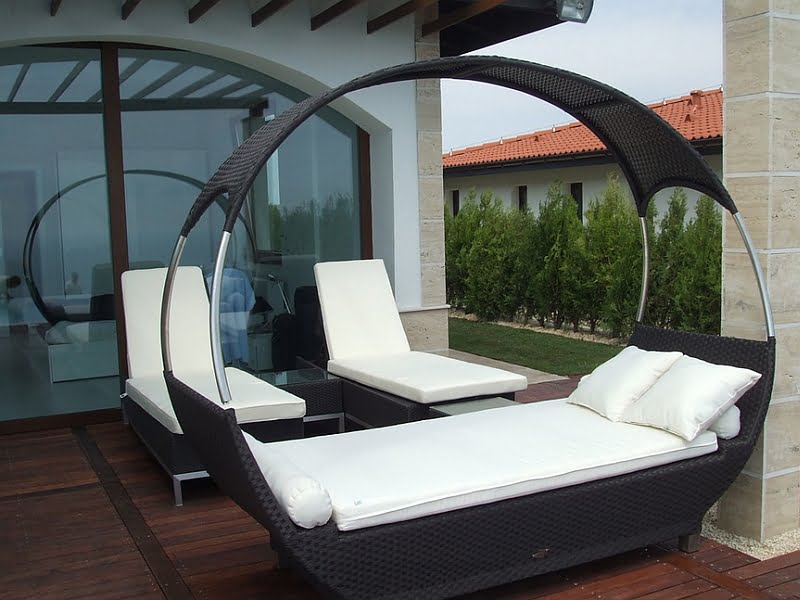 by Angel Mangarakov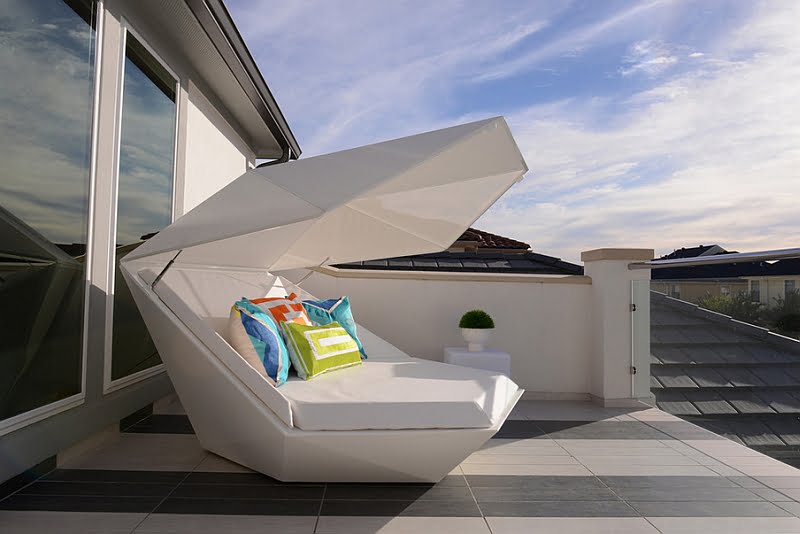 by Contour Interior Design, LLC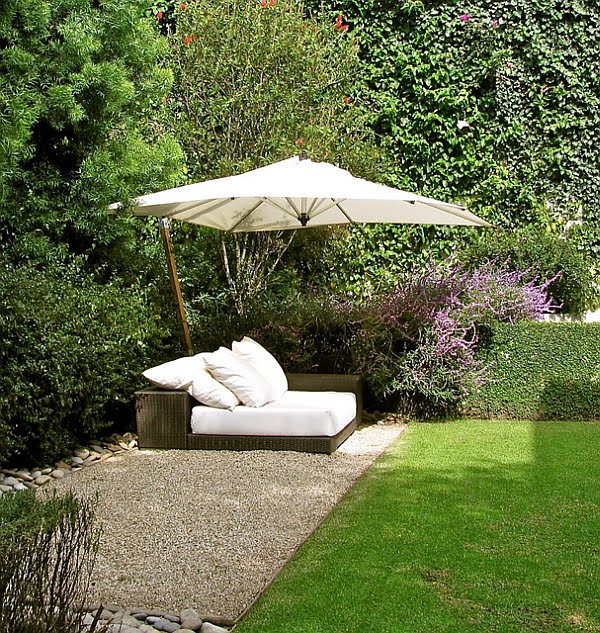 by A Pleno Sol
You should not stop with the outdoor bed if you`re planning  extraordinary summer outdoors. Depending on how much space you have available you can consider an outdoor dinning space and an extraordinary cozy fireplace to keep you warm in the evening. Additional patio seating can be very useful and it can help you enhance the aesthetics values as well with a remarkable apparel.
If your space is limited do not worry, a few flower pots exuding aromas and some candles will give your retreat an extraordinary cozy and romantic atmosphere.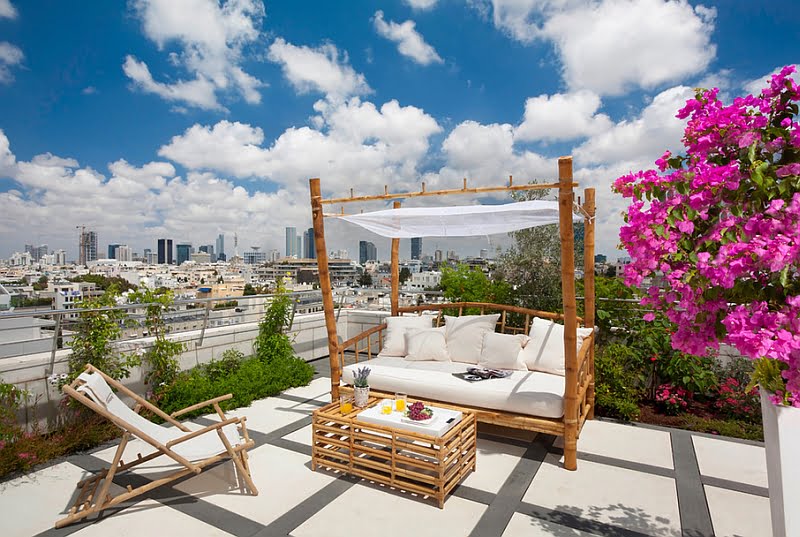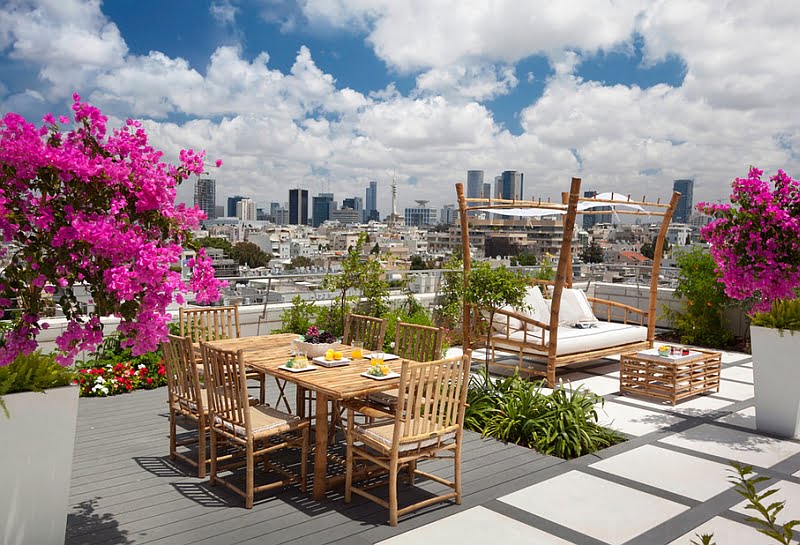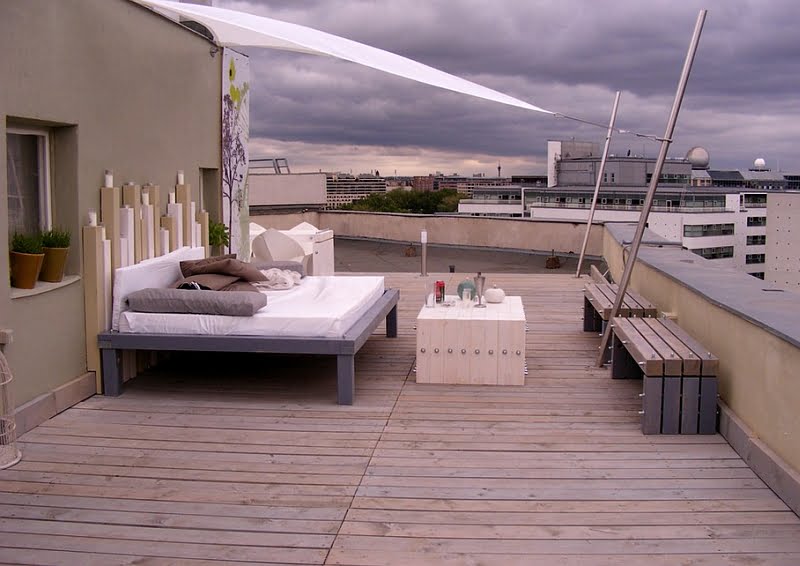 by flott home design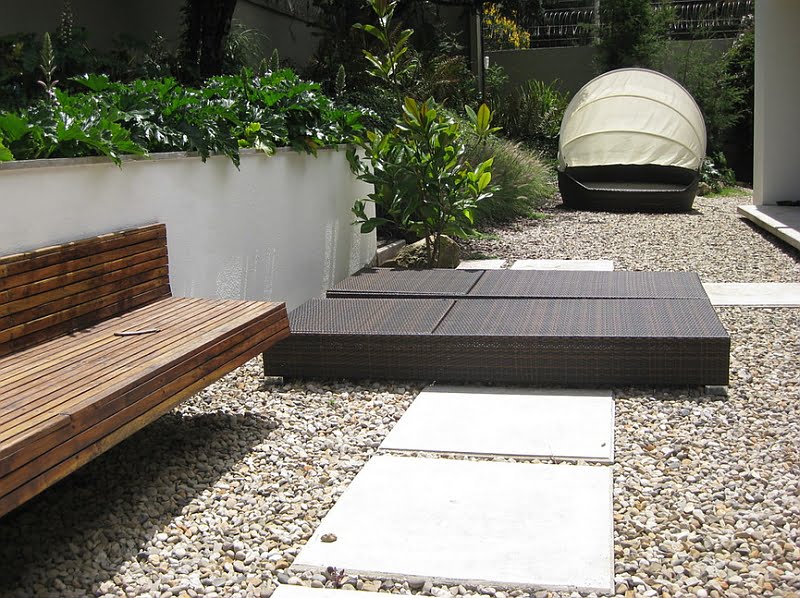 by Adriana Aristizabal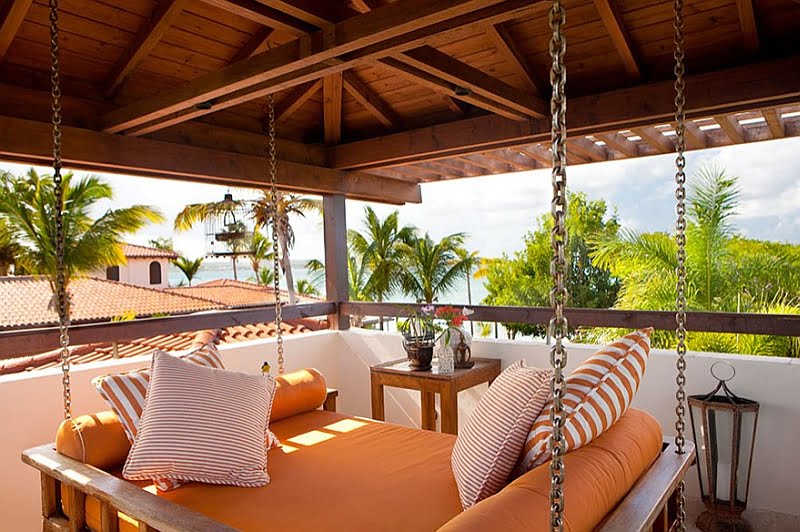 by MCM Design
Wrapped in Mistery
Whether you place it in a backyard, pool deck or lush vegetation garden, an outdoor canopy bed will exude a serene and relaxing vibe. You have to imagine that a little secluded little heaven will be emphasized by a natural canopy bed that would allow the individual to enjoy it perfectly. If crafted properly, a quality canopy bed can withstand a lifetime with proper care whilst offering privacy, relaxation and rejuvenation at the same time. In addition, a simple sculptural garden stool, a bench at the foot of the bed or a fashionable cool outdoor coffee table can help you paint an outstanding image.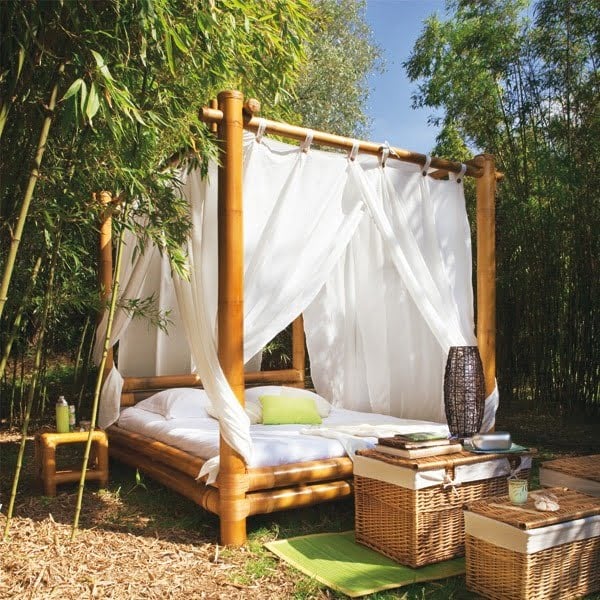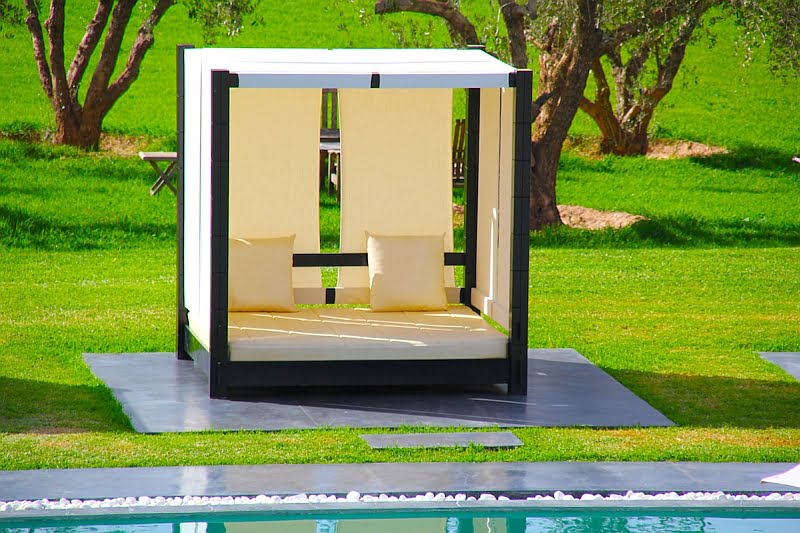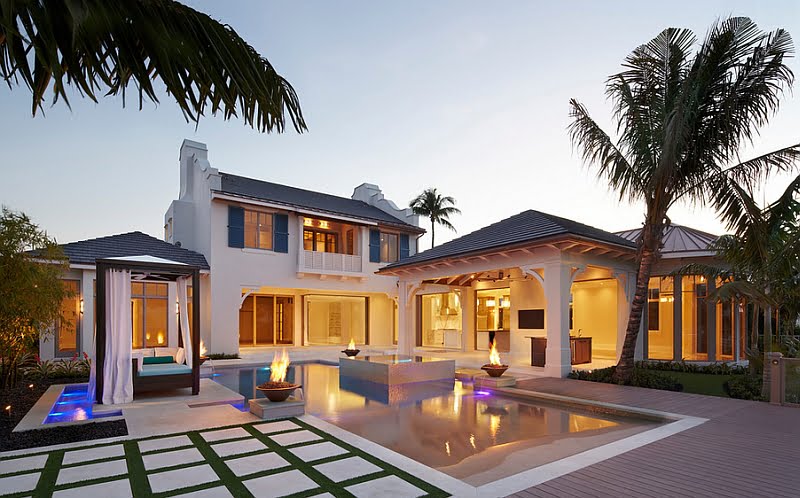 by Turtle Beach Construction & Remodeling
A canopy bed can become a sculptural piece when animated by wind, the rigid structure contrasted by the organic textile flood by natural elements. Curved and organic patterns are highlighting the structure enhancing its apparel. In a natural background like a beach or garden with lush vegetation the canopy bed will instantly animate the scenery by becoming a focal point and enhancing the entire snapshot.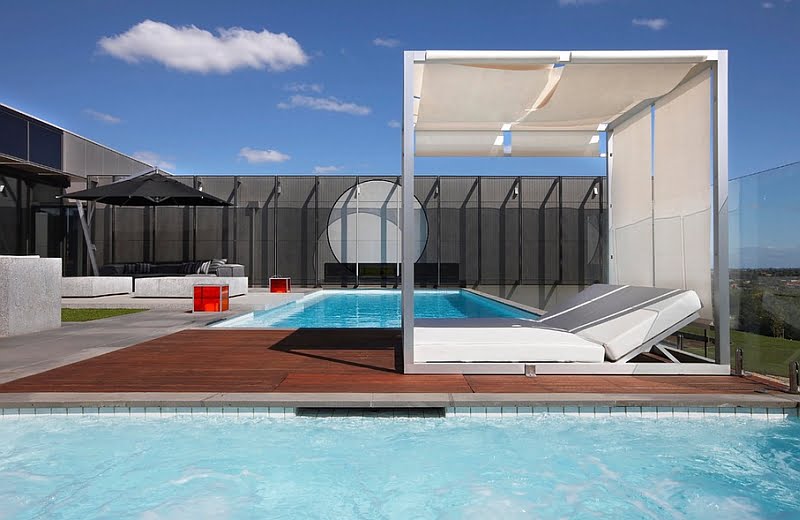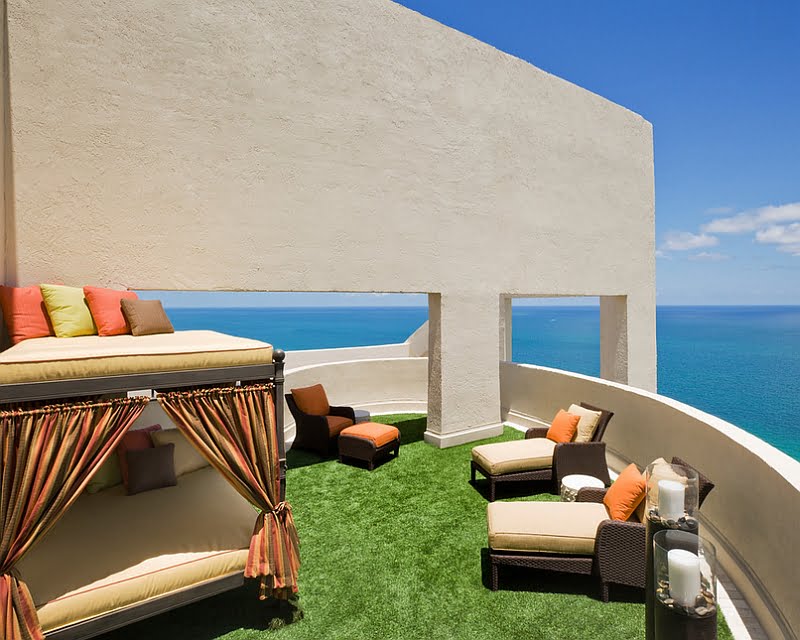 by Susan Lachance Interior Design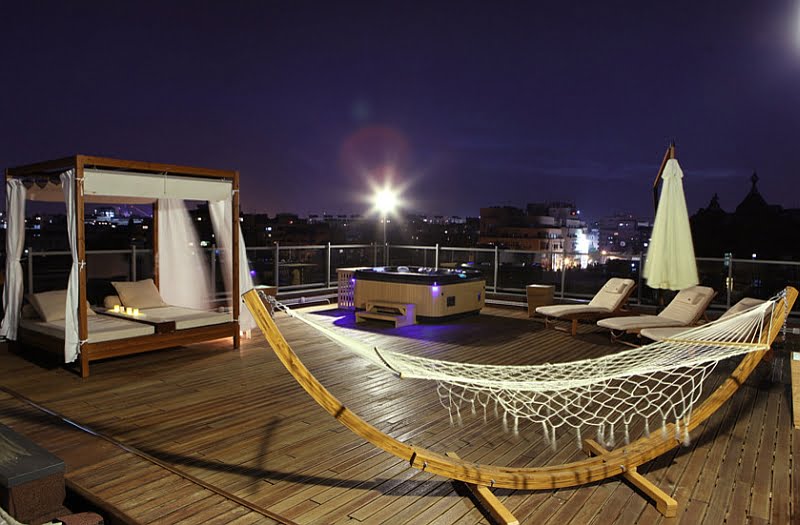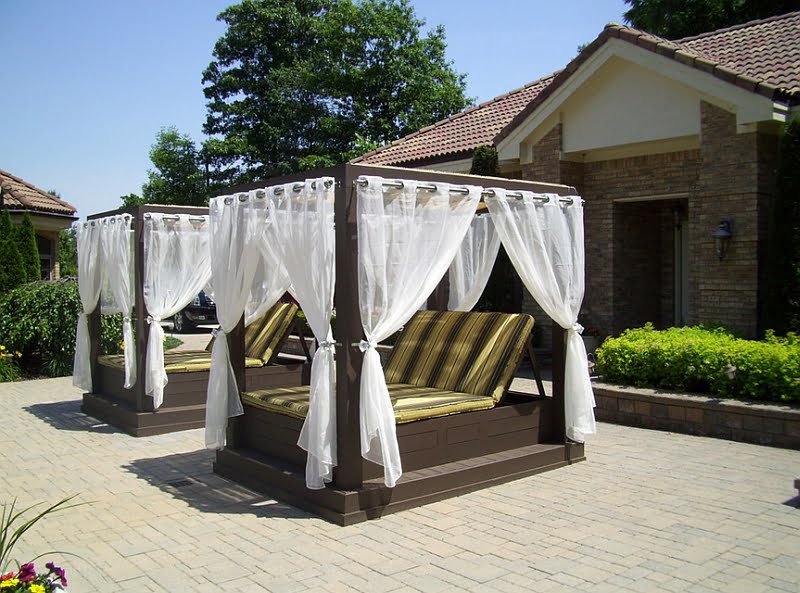 by Momentum Construction LLC
Use the Design Line That Fits Your Style
Outdoor beds are coming in a variety of shapes and sizes and despite popular belief they make a bigger impact in smaller balconies and patio.  In a small backyard it instantly changes the decor and the whole picture anchoring in the space and defining it.It would be a great idea to decor everything in the same manner so choosing a dominant style from the very beginning is really important, Mediterranean or Asian design lines are popular in exotic luxurious designs.
Accessories, lighting fixtures and appliances, accent fabrics and pillows well help you highlighting the chosen design line.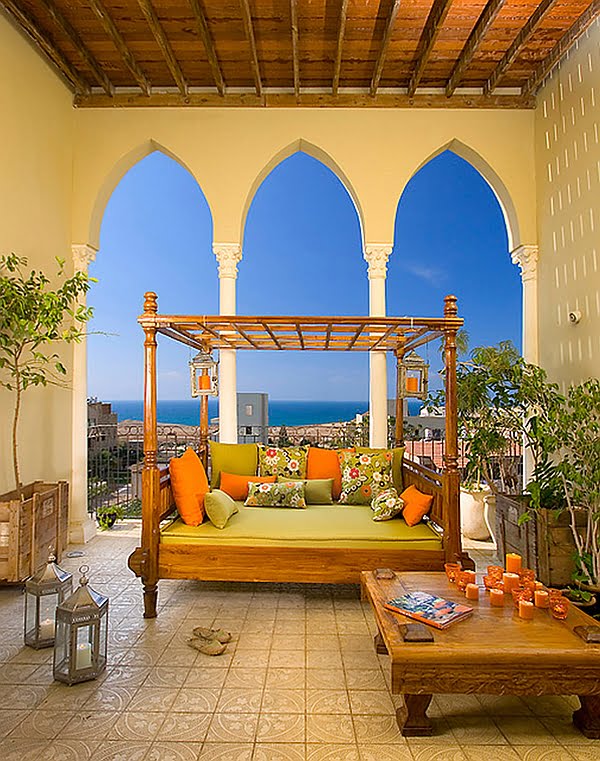 by Elad Gonen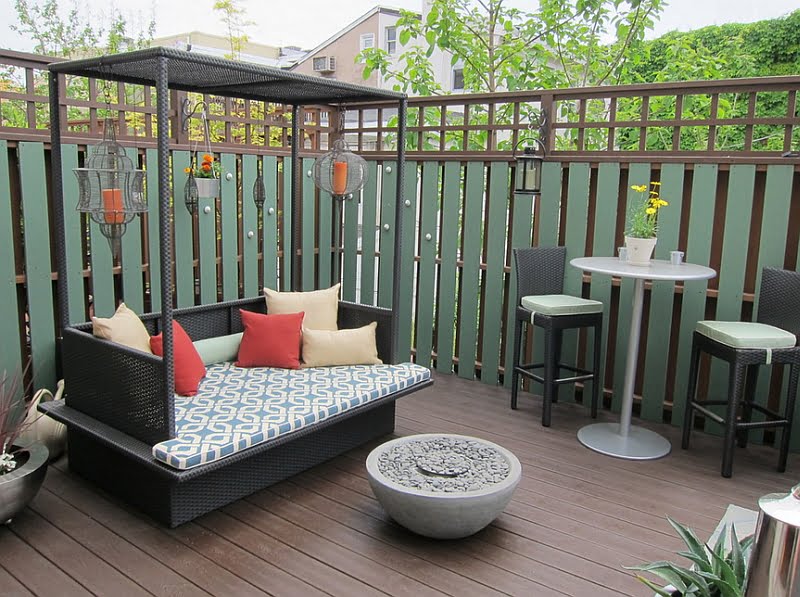 by Busybee Design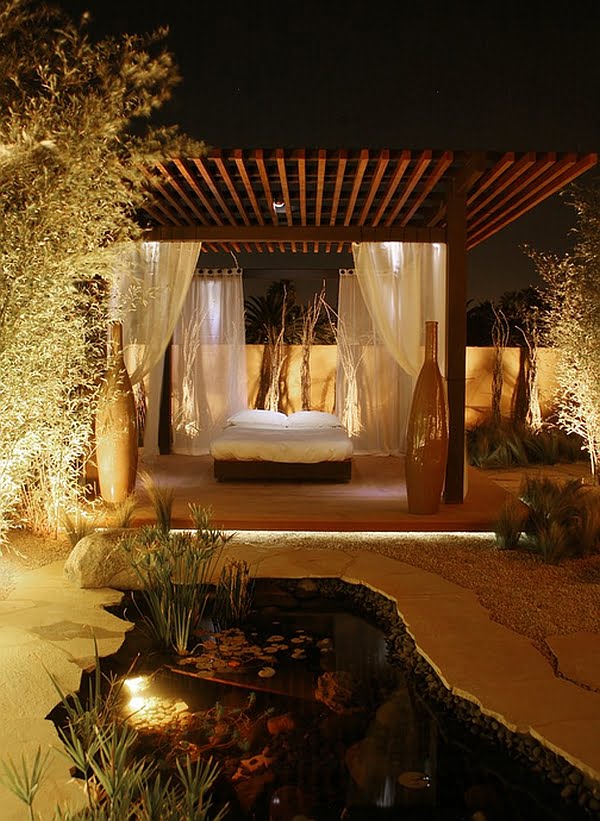 by ELEVATE interiors + design
Very similar to the bed in your bedroom the design can be however you want and there are not constraints in design. If you want to obtain the proper result you should start by analyzing your setup whether its a pool deck, terrace or backyard, the composition in which the outdoor bed is placed must be right. Identifying the proper color schemer dimension and design line may be tricky in a complex scenery and we strongly advise you to consider reaching out to a professional if you need too.
We would love to hear your opinion in the comment section bellow, on Facebook , Twitter or G+ regarding outdoor beds!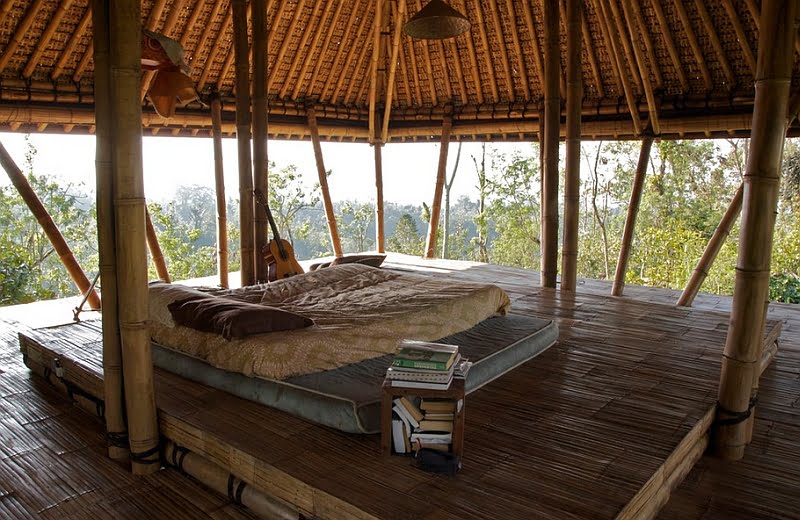 by Jeni Lee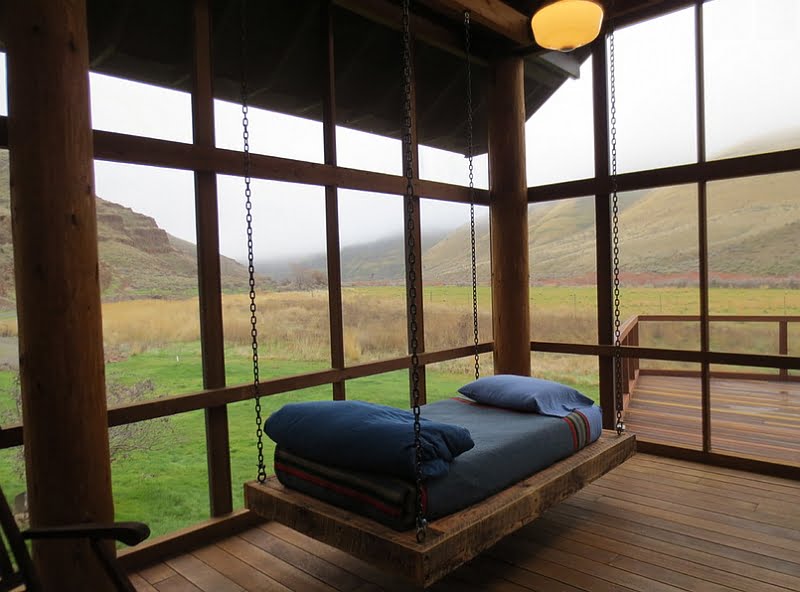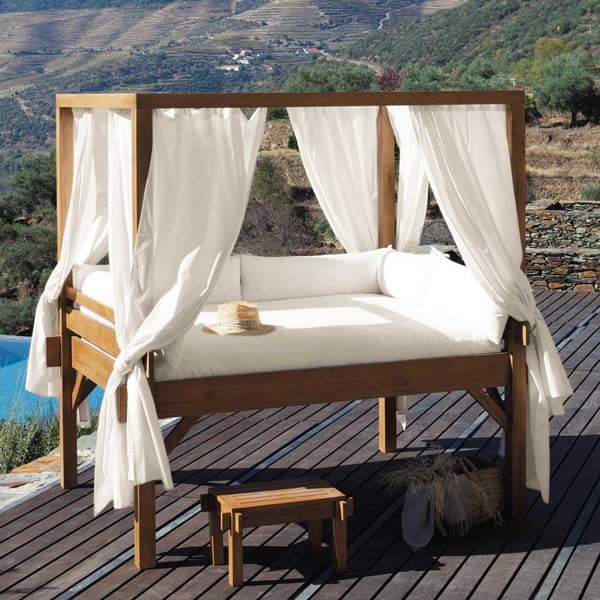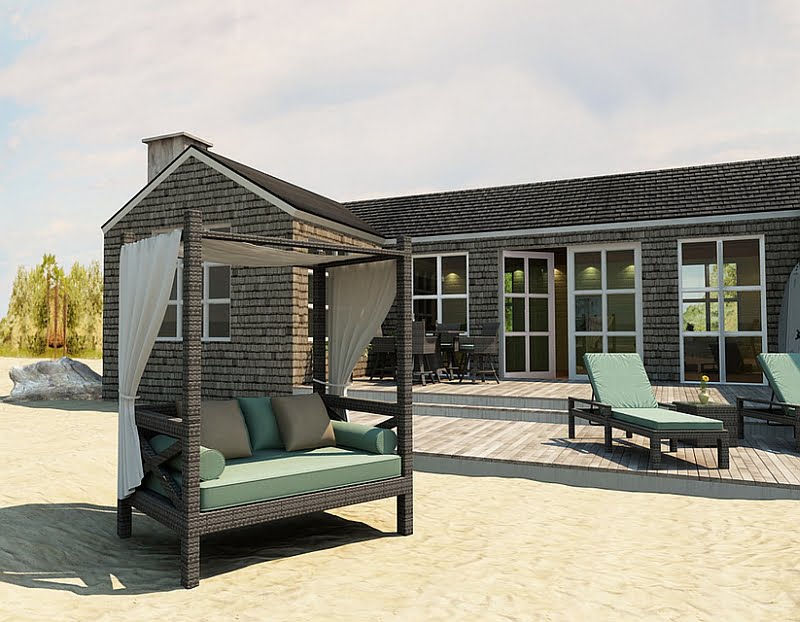 Related Articles
7 Best Hanging Chaise Loungers