We are all excited when it comes to choosing decorative pieces for our homes because they tend to make our living spaces more stylish, cozy and contemporary. Every empty wall gets a completely different dimension when filled with some majestic art. We seem to add those artworks in every single room except the bathroom. The bathroom is the last room in the house that we consider for wall decor, and this is completely wrong. The walls in the most intimate place in the house are waiting for displaying some amazing art, so get inspired from the photos below to add those lovely frame in the bathroom. Check out the Unexpected Bathroom Artwork That Will Take You Aback and see how people have incorporate it in the most controversial room in the home. Although there are lots of question about keeping those artistic pieces undamaged from the moisture and the steam there are some tips that you should follow to keep them in their original shape.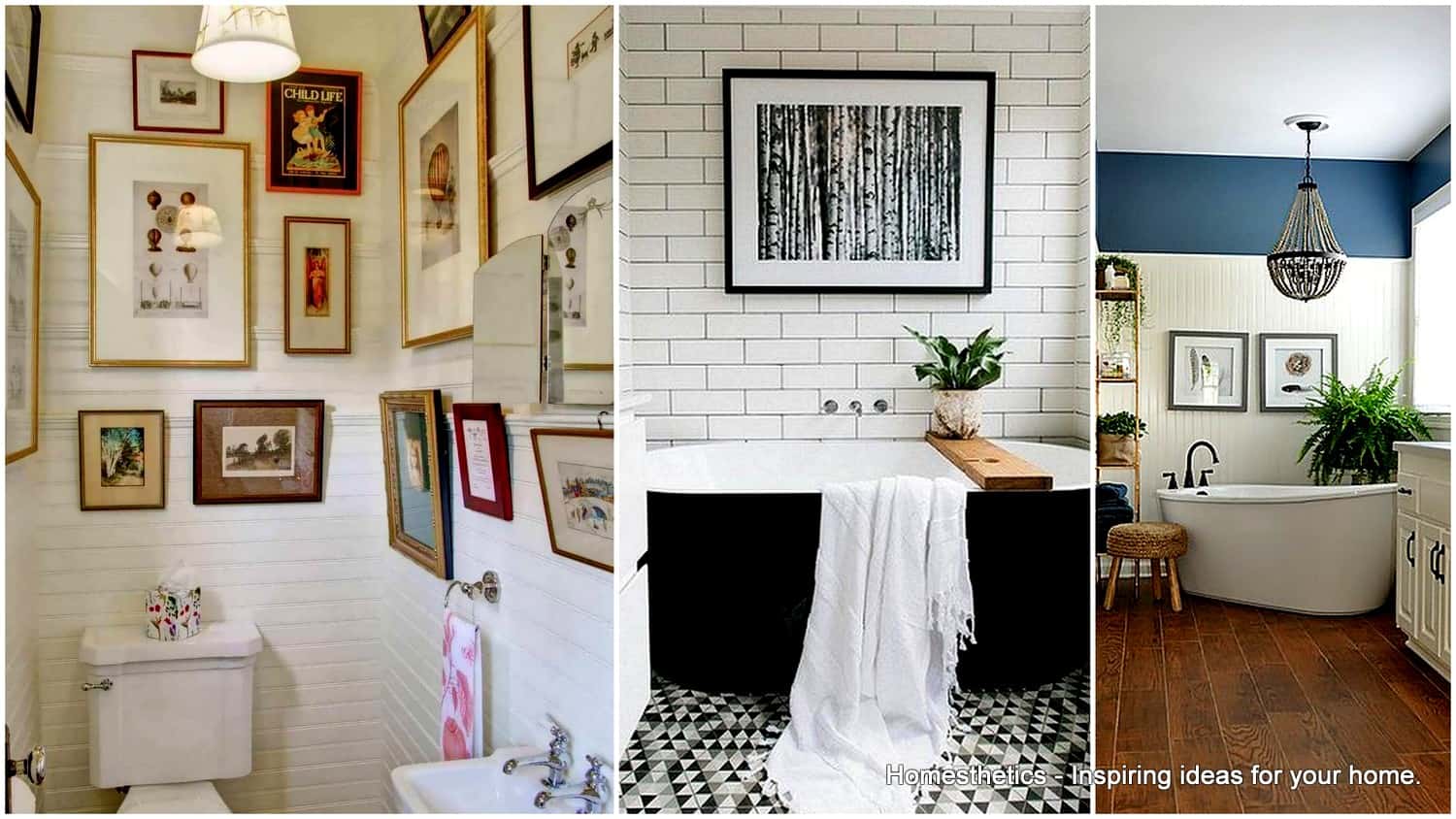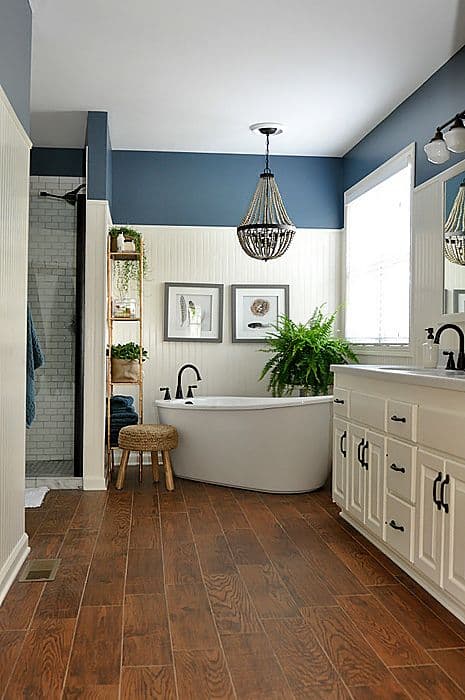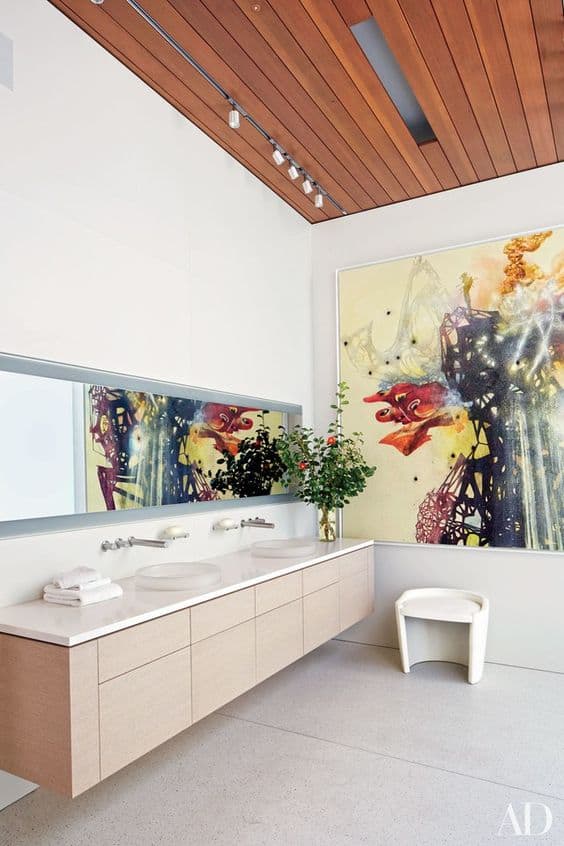 The biggest problem that we are facing in the bathroom is humidity and it can be a serious danger to your artwork. Keep the expensive pieces out of this room and go for the inexpensive ones. Also, make sure you keep windows and doors open whenever possible in order to let the room breathe.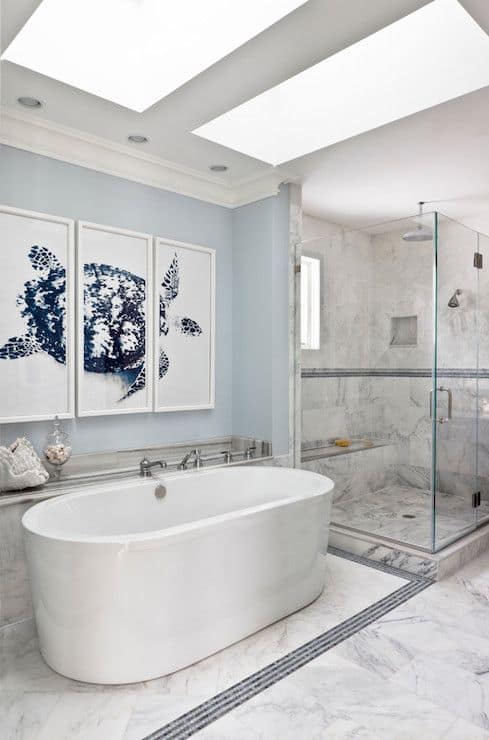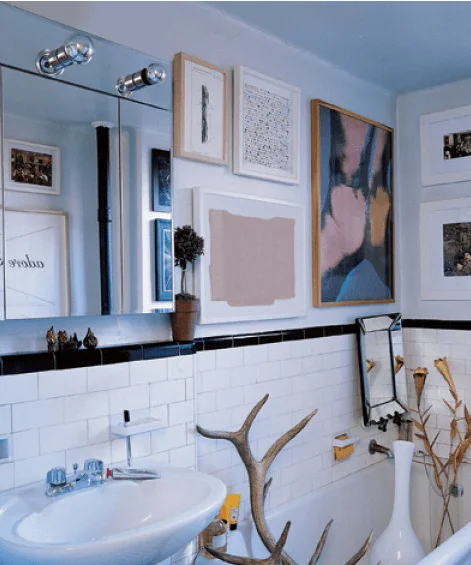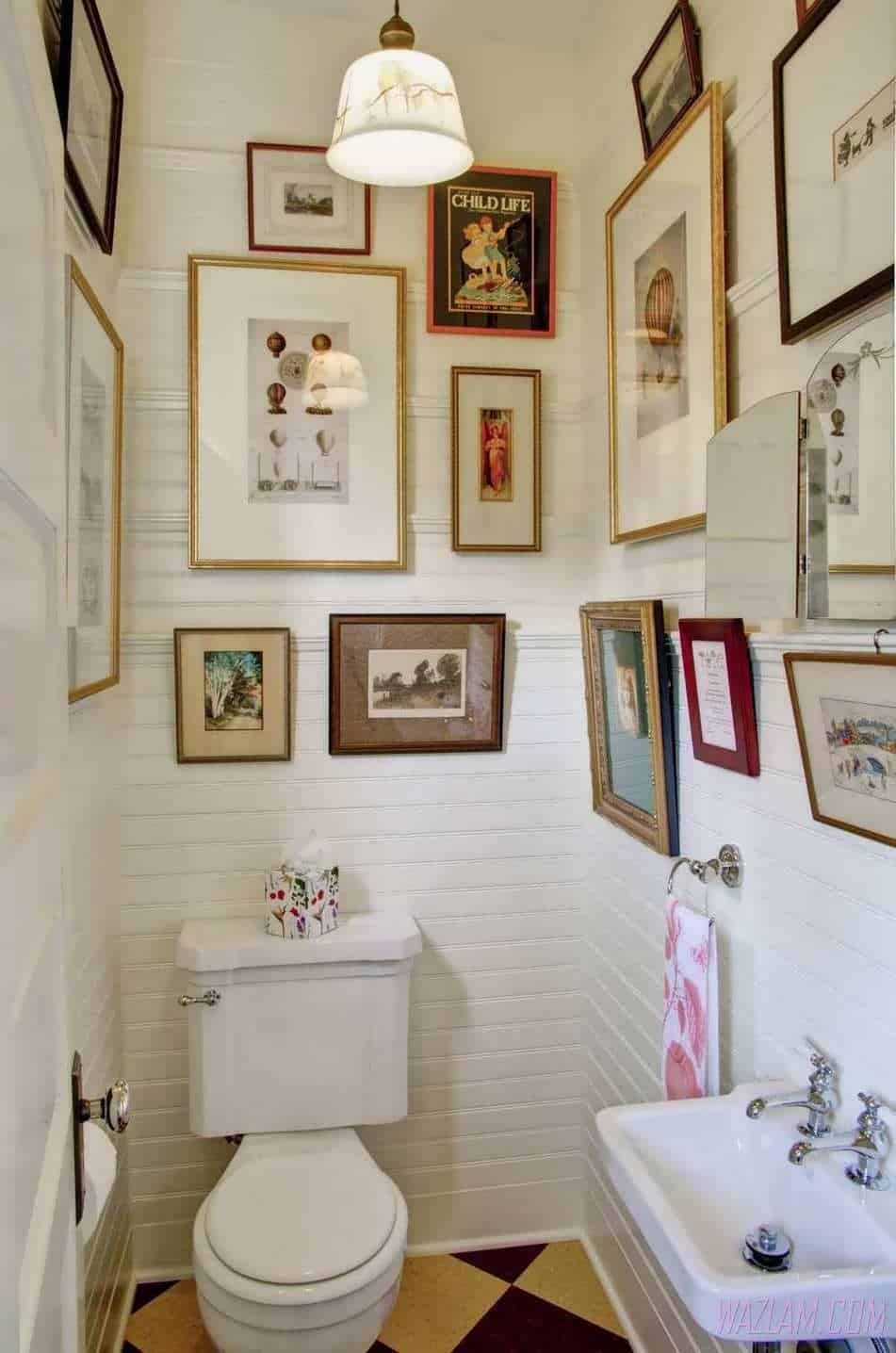 If you are about to choose the frames for the artwork that you are going to hang in the bathroom we suggest you to go for wood because it's the material that can breathe and it's the most suitable one for this room in the house.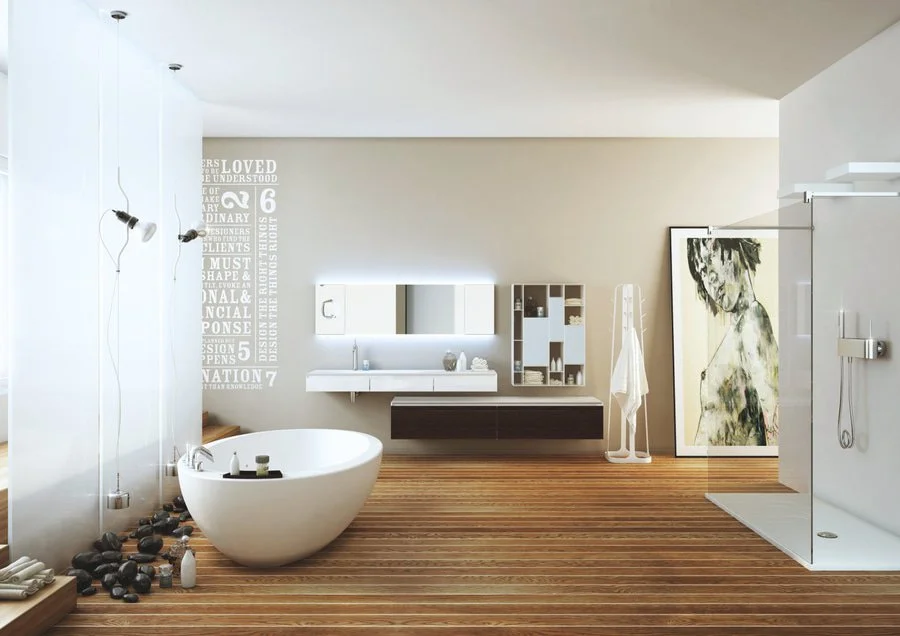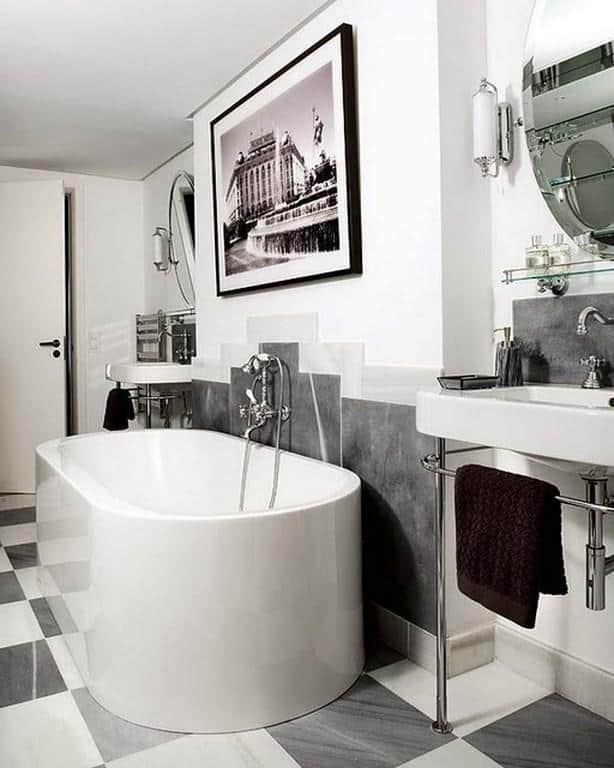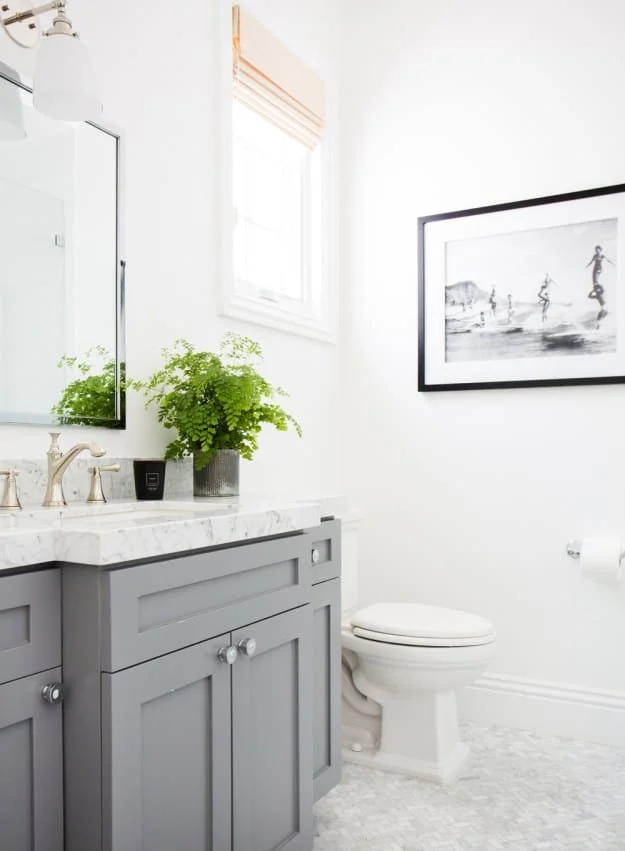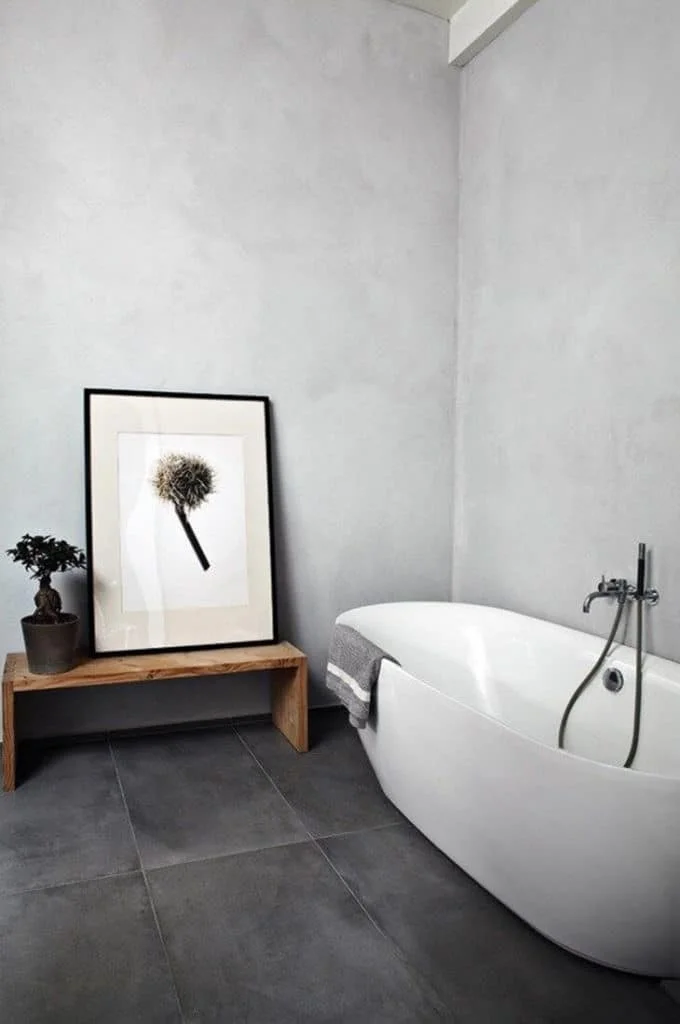 The artwork in the bathroom will make the room stylish and sophisticated, so choose some interesting designs and let that be preferably silhouettes.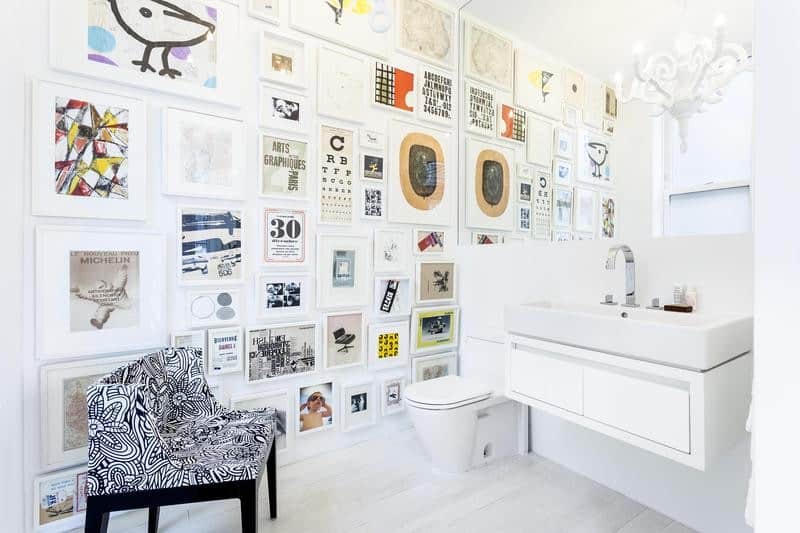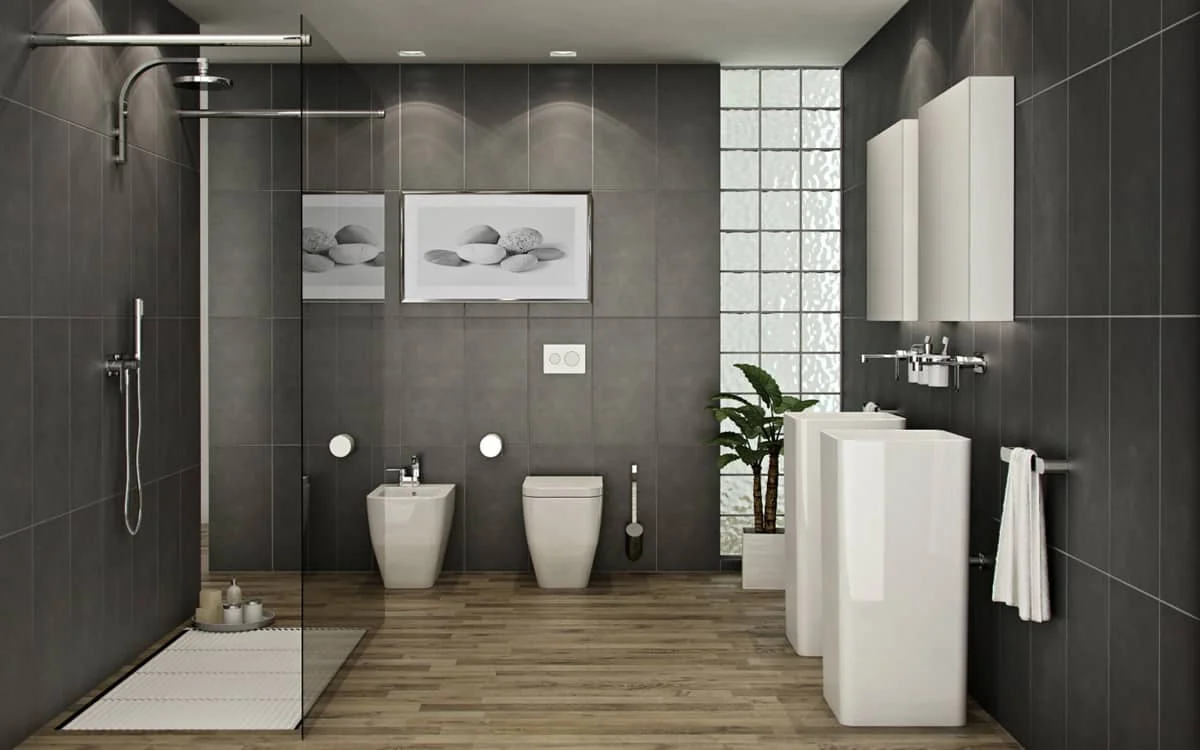 Are you in the mood for creating a gallery wall in the bathroom? Fill one wall with artistic pieces of different shapes and sizes to get a playful and vibrant look. You can also add empty frames too and they will complement the gallery wall in a wonderful fashion.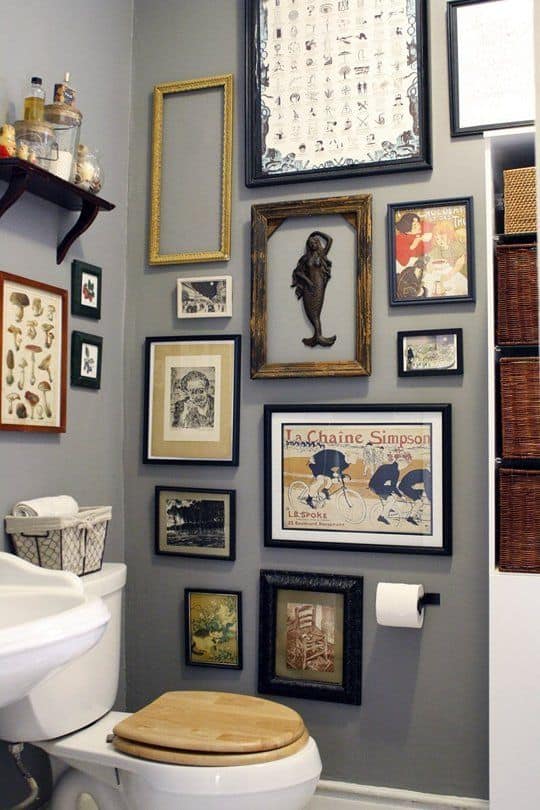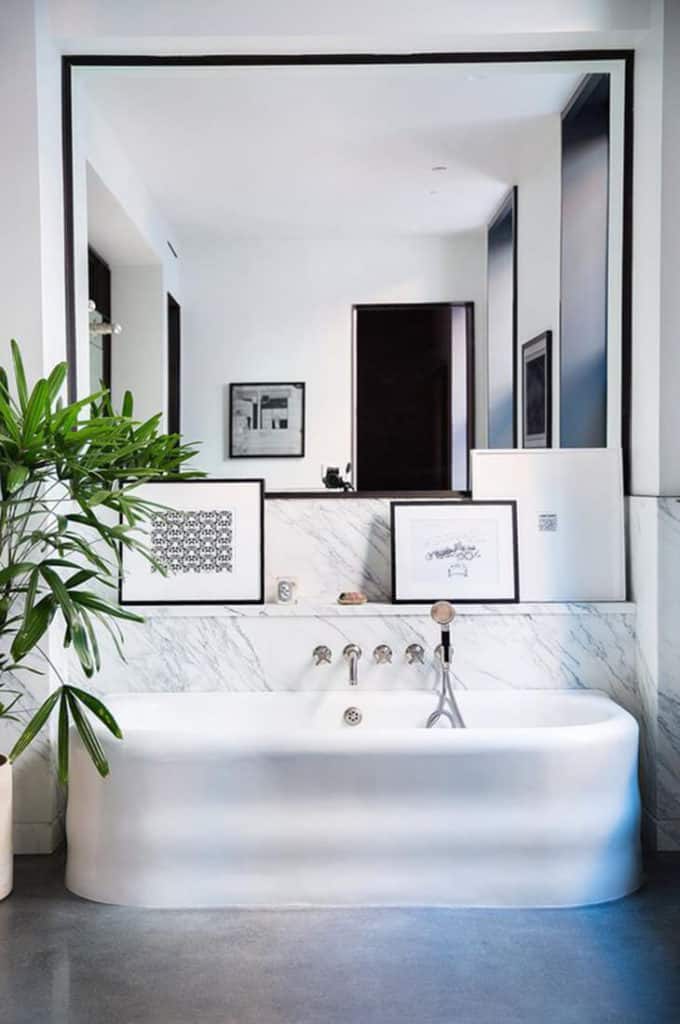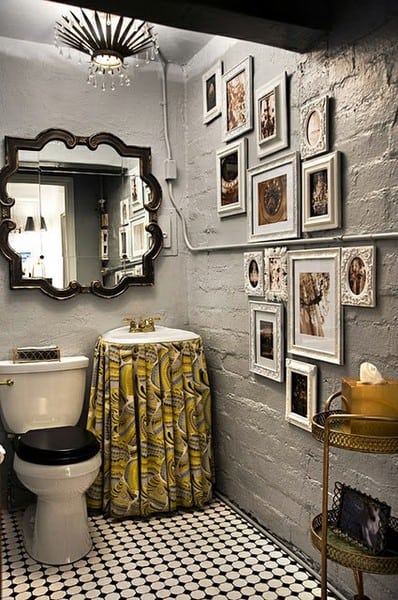 Black and white artwork will give your bathroom a feel of elegance and drama, so when you are in doubt what kind of art you should display here, this is one safe alternative that always works.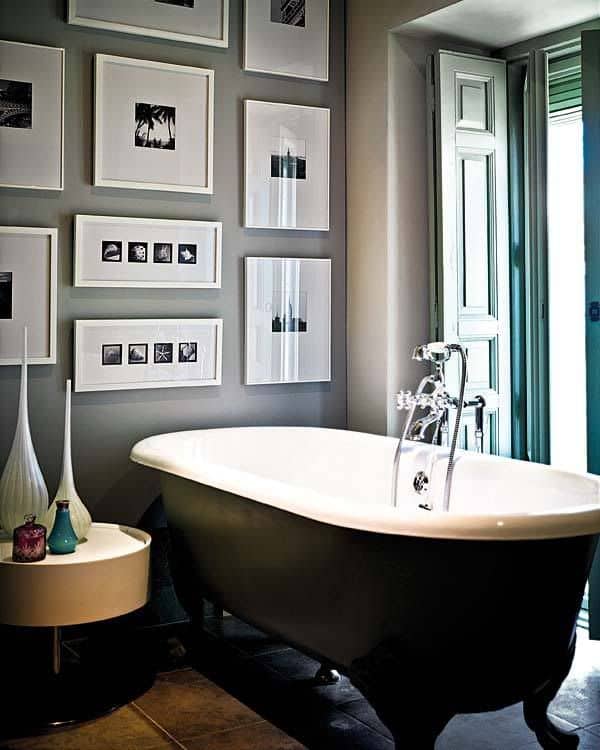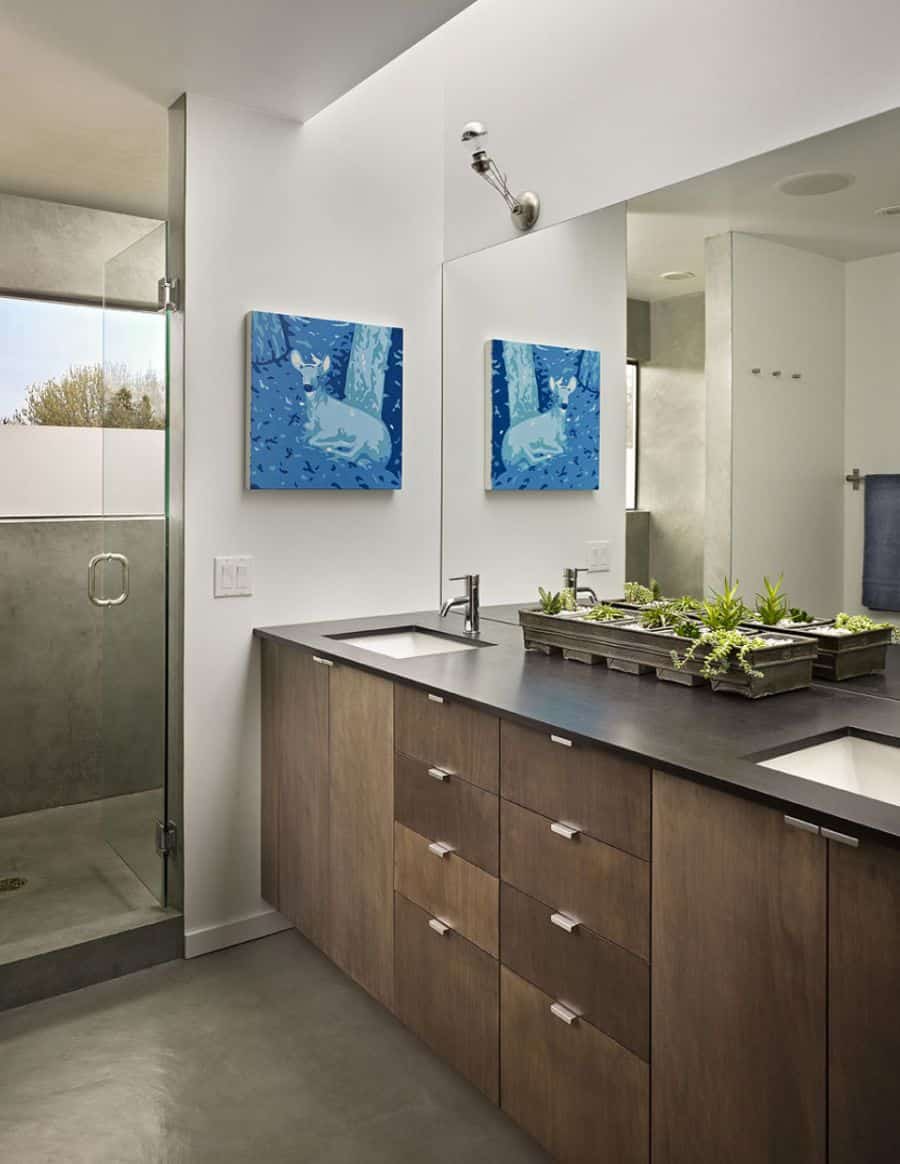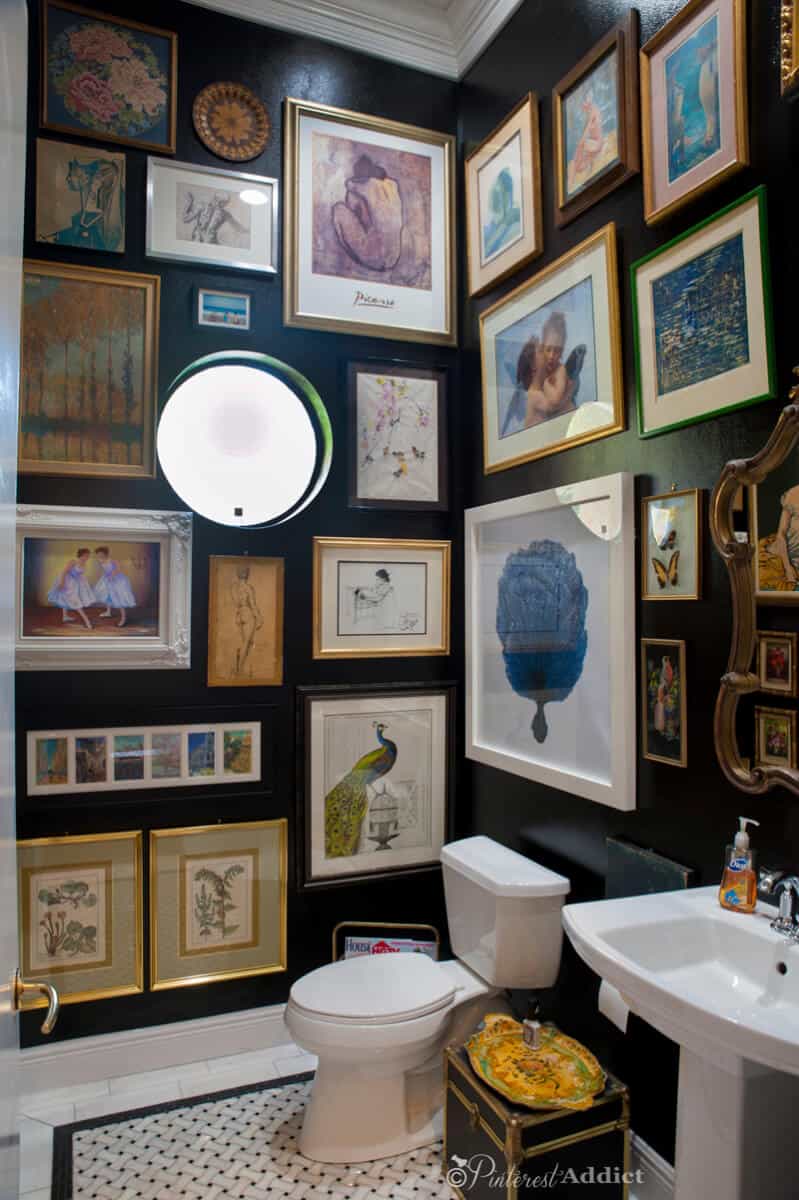 Related Articles
13 Best Paints for Bathroom Ceilings.
99 Super Cool Shower Curtains to Transform Your Bathroom  
111 World`s Best Bathroom Color Schemes For Your Home