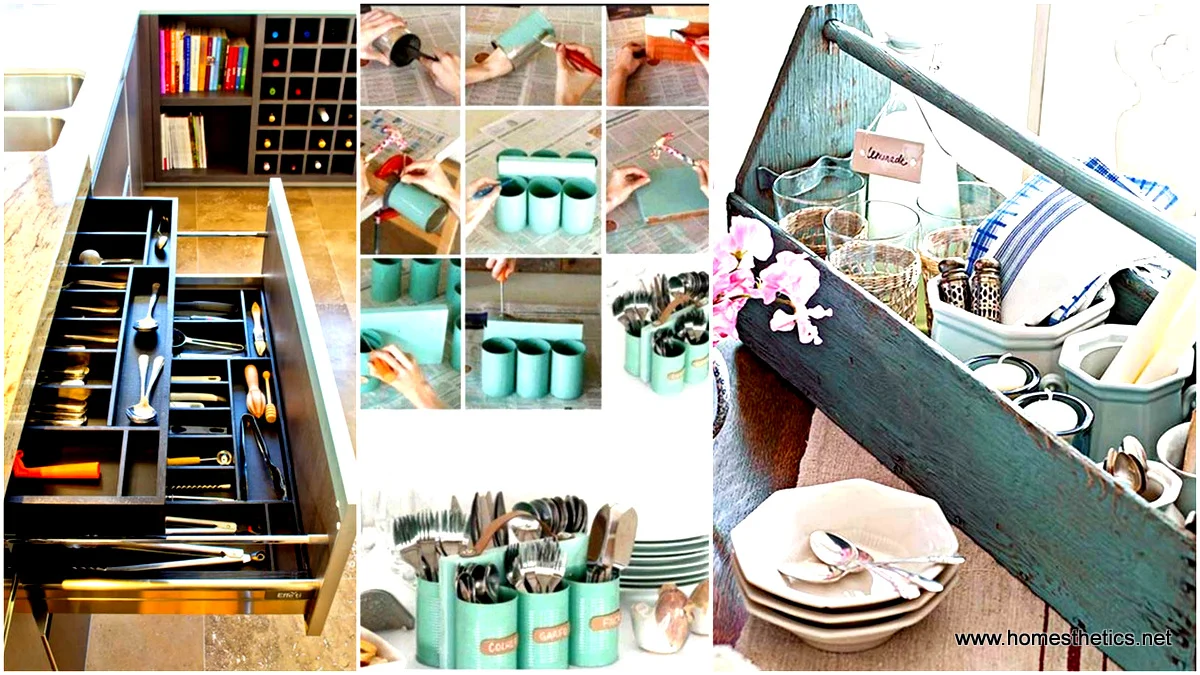 Happy and beautiful homes are clutter free homes. We all know it, we all want them. It goes without a saying that if it was an easy task, all the homes would have been clutter free. It is almost impossible today to keep the counters free, the drawers perfectly organized and the entire home in ensemble optimized with proper storage solutions. It is important to know that the devil is in the details and simple, ingenious diy cutlery storage solution projects, small tricks and hacks on how to organize your kids room or simple foldable desks can change your entire home a great deal, these will declutter certain points in a glance and beautify everything altogether.
We have featured multiple storage options here on Homesthetics and today we are targeting something small yet quite important : cutlery. Cutlery is not a common problem in most households yet when it comes to bigger families, family events or simple dinners it can become a nightmare. You always need cutlery at you grasp, clean and organized but never in your way.
Cast a glance below and see if something inspires for your next event, we would love to hear your opinion in the comment section below.
Ingenious DIY Cutlery Storage Solution Projects That Will Declutter Your Kitchen
1. Three Vintage Buckets Containing Forks, Spoons and Knives Labelled With Chalk Marker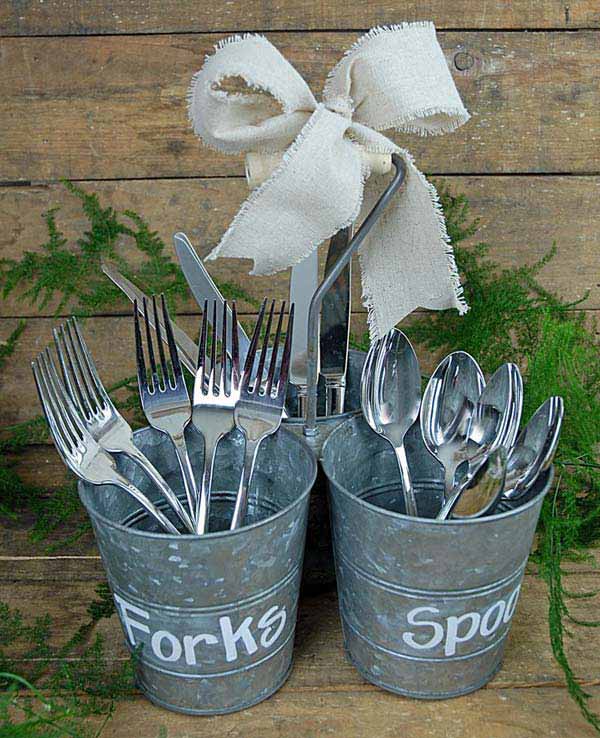 Via save-on-crafts.com
2. Create a Dedicated Drawer
Via work-in-wood.com
3. Special DrawerStore Cutlery Organizers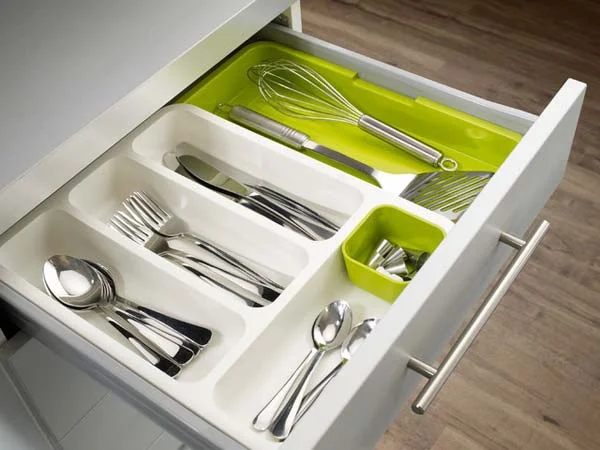 Via houzz.com
4. Mason Jars Can Work Like a Charm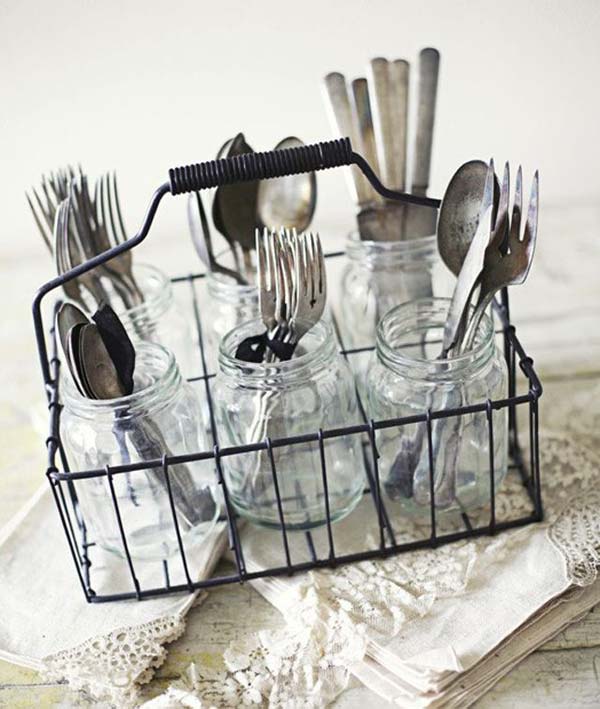 Via happymundane.com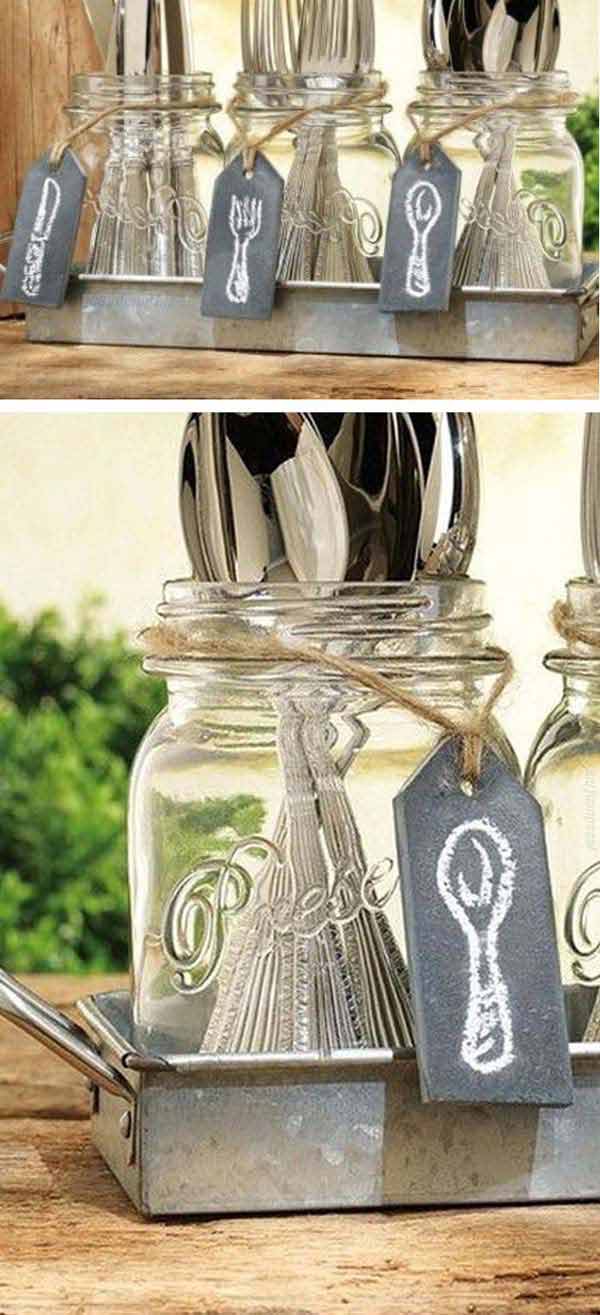 Via pinterest.com
5. Lego Brick Utensil Holder Adding Color to Kids' Parties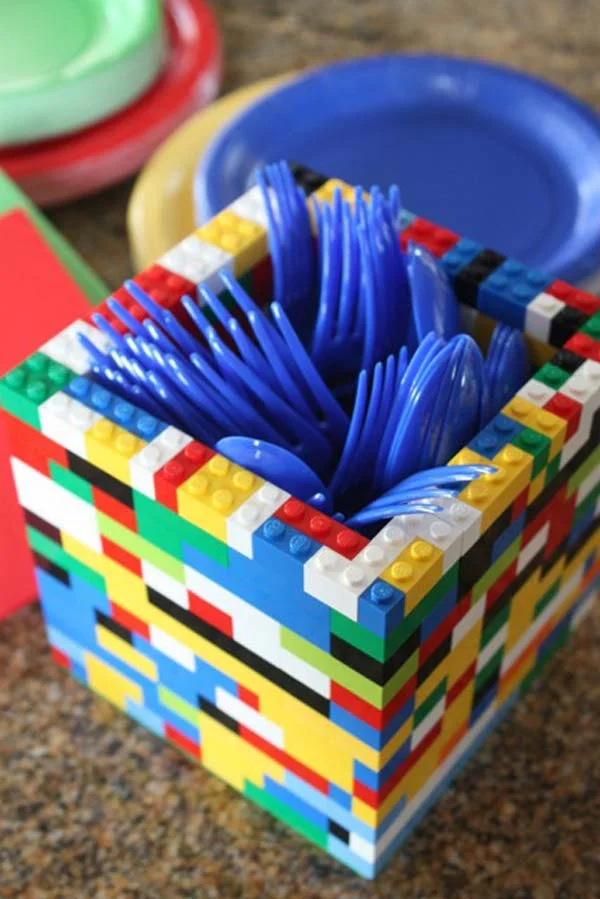 Via sillyhappysweet.blogspot.com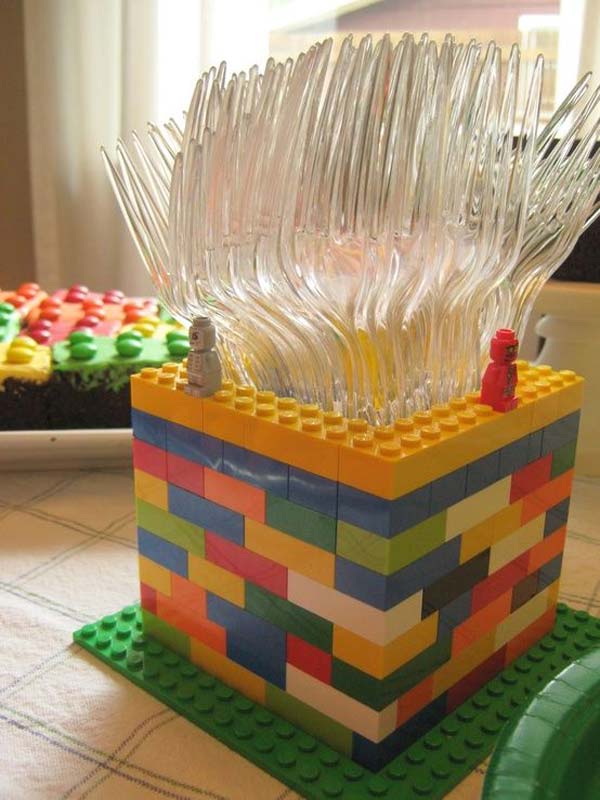 6. Store Flatware in Deep Drawers Neatly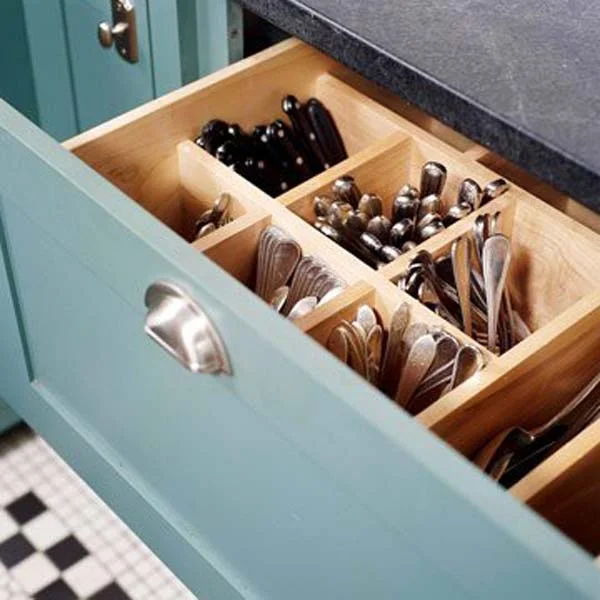 7. Add Storage Cans in Vacant Wall Areas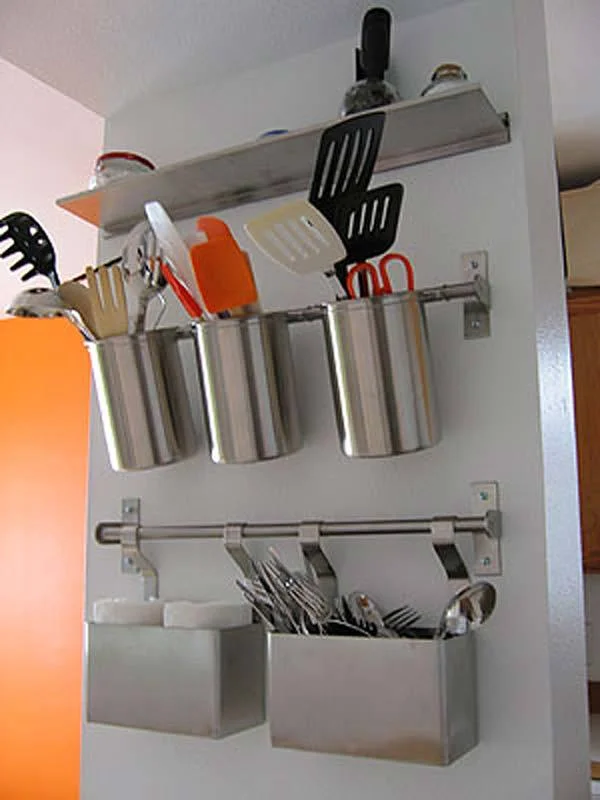 Via airlase.com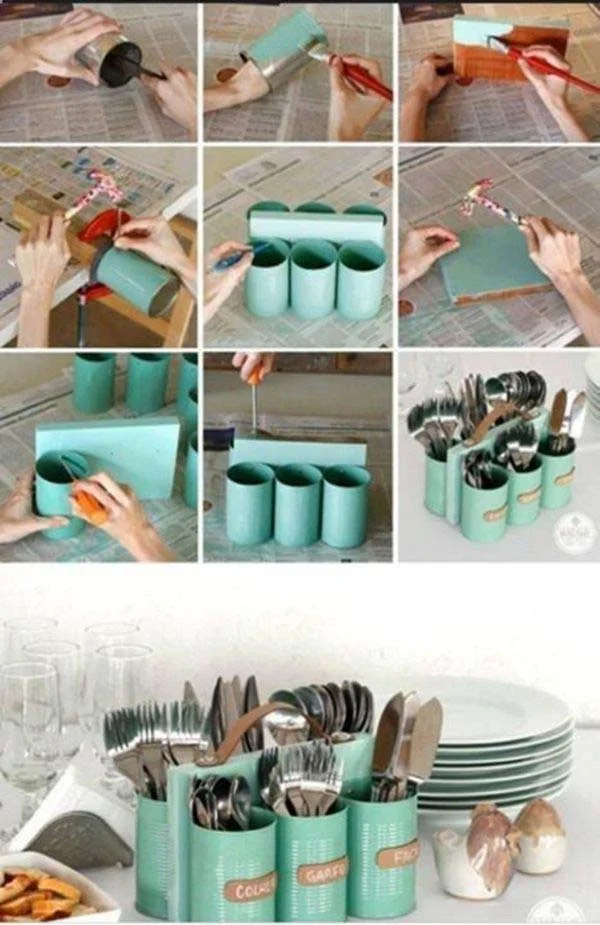 9. Fold Up Bin Containing Tableware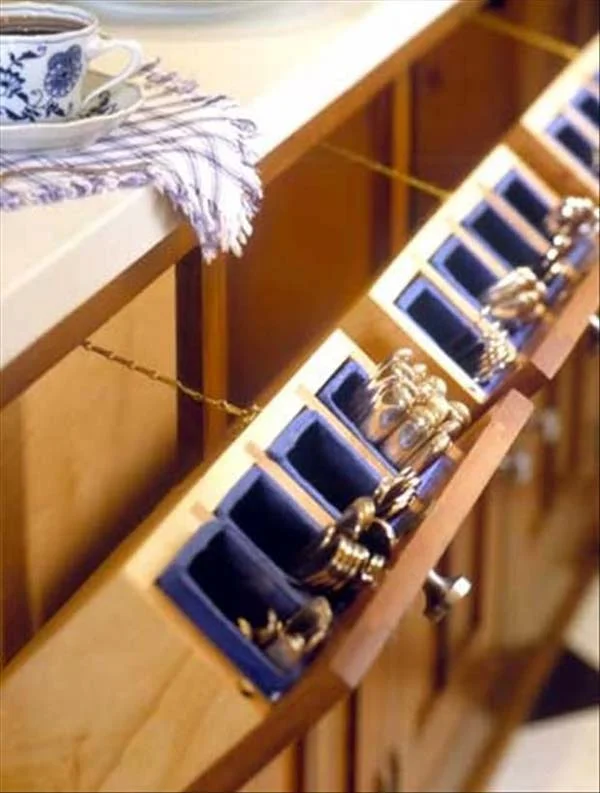 Via dumpaday.com
10. 1- Dollar Store Baskets Nestling Cutlery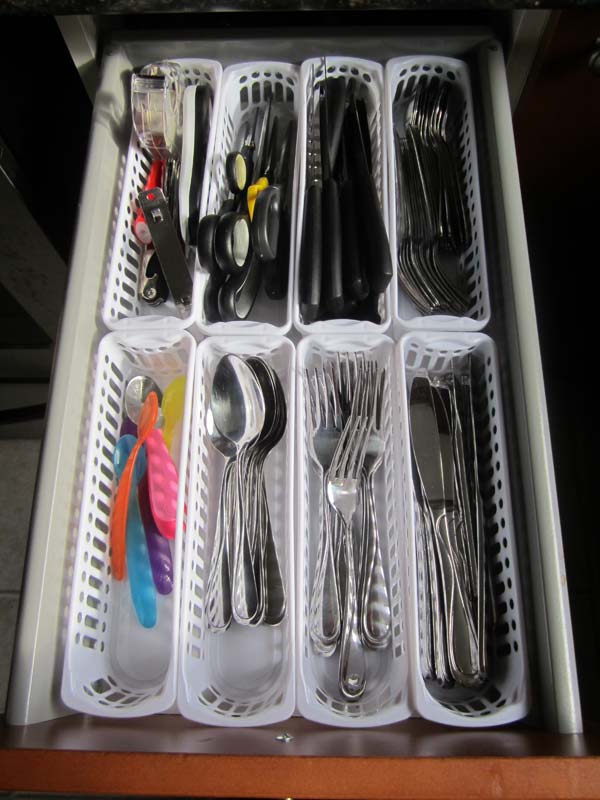 Via theelmlife.com
11. Pot Holders Serving Guests Beautifully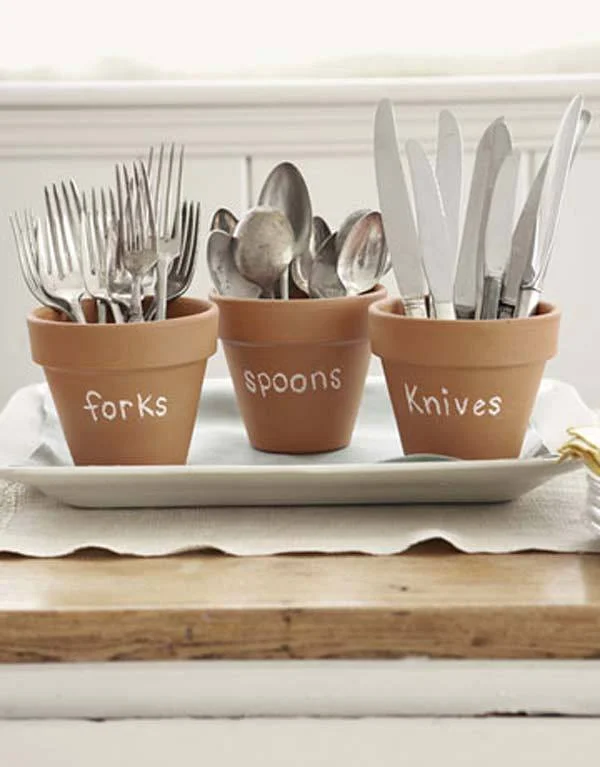 Via algumabossa.blogspot.com.br
12. Cutting Boards and Pockets Holding Cutlery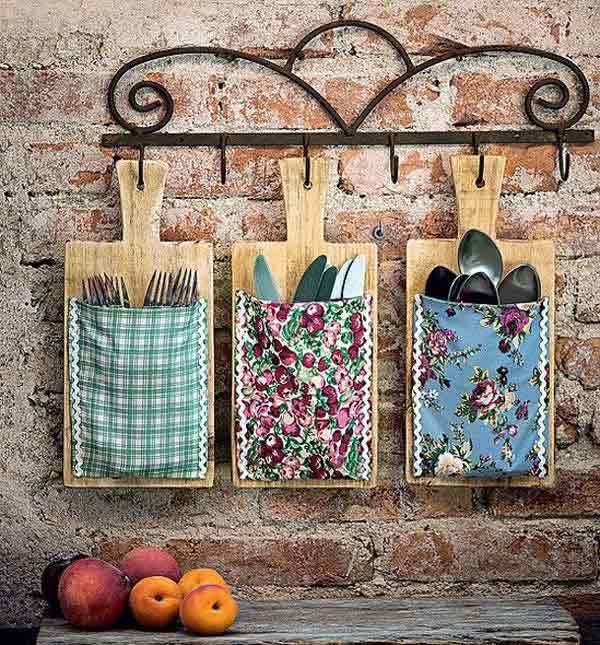 Via revistacasaejardim.globo.com
13. Dedicated Cabinet Drawers Organizing Everything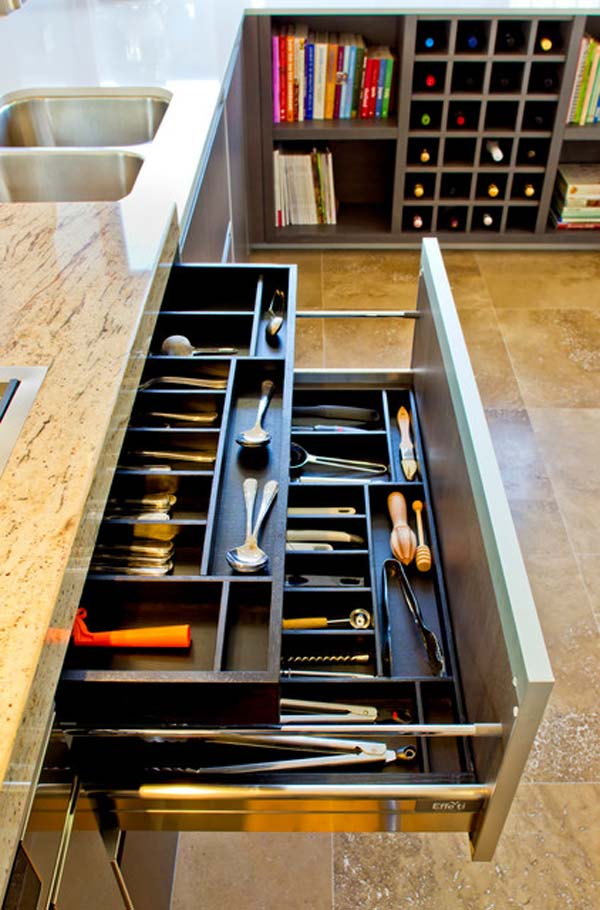 Via houzz.com
14. Old Tool Box Converted in a Perfect Vintage Serving Tray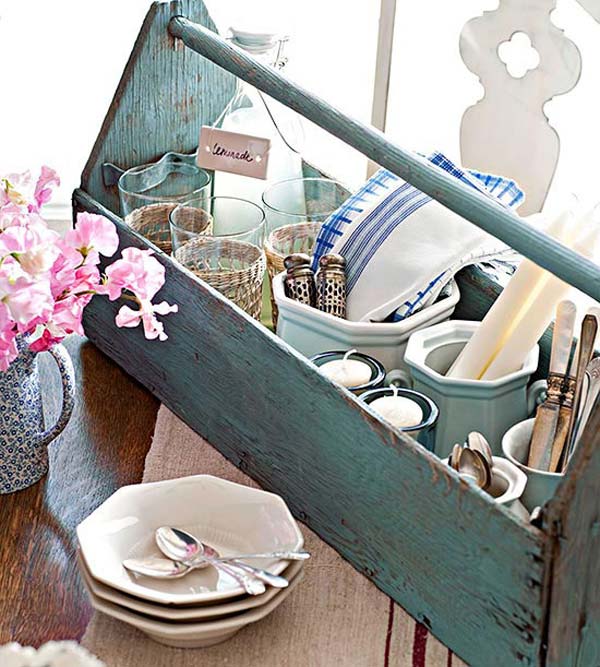 Via bhg.com
15. Simple Wooden Tool Stored in Baskets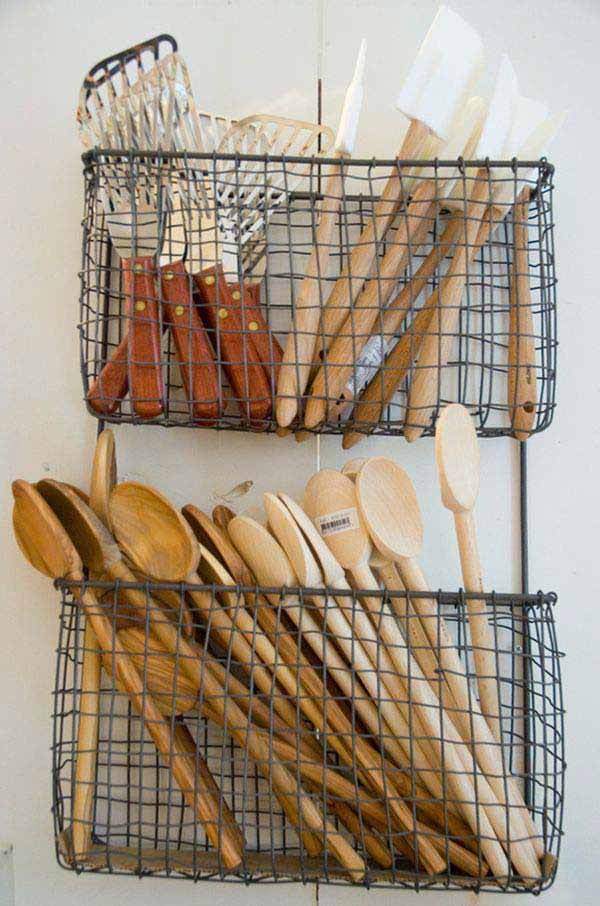 16. Pull Out Cabinets Can Fill Up Empty Blanks in The Counter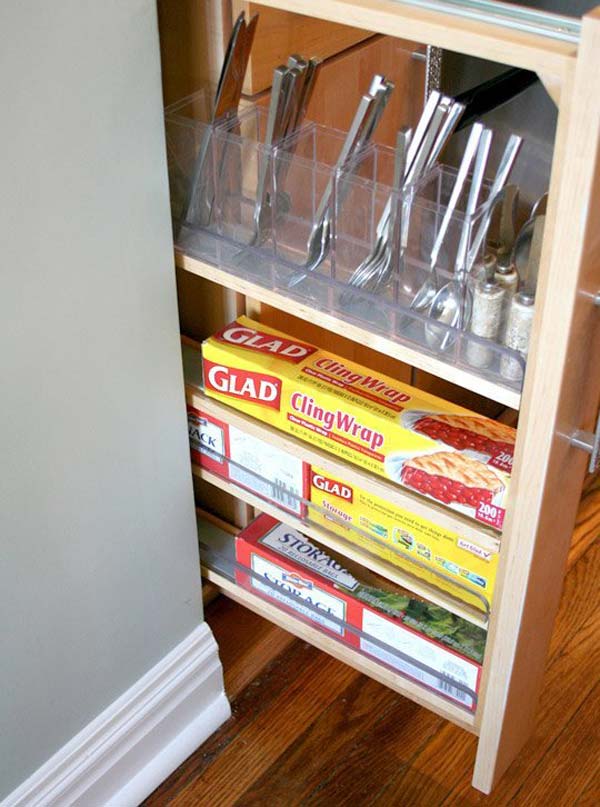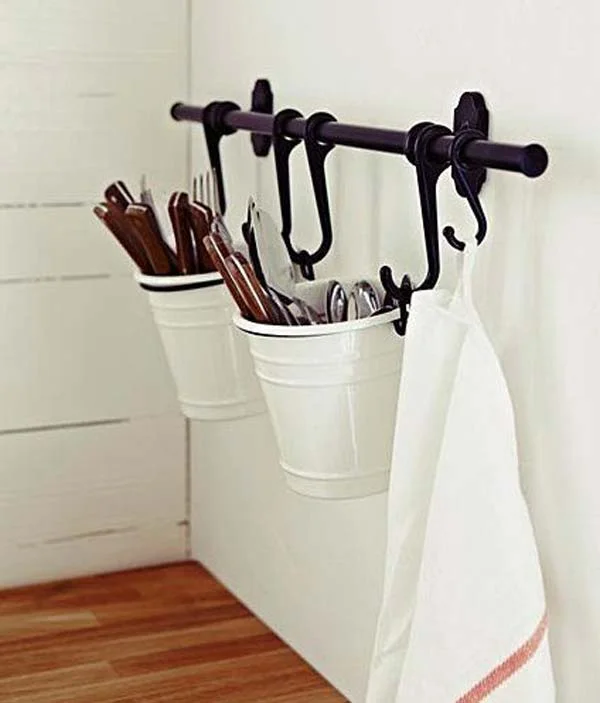 Via amazon.com
18.Old Wood Trays Upcycled Into a Perfect Look
Via acreativemomma.blogspot.com
19. Simply Crayon Utensils
Via chickabug.com
20. Lace Wrapped Mason Jars With Silverware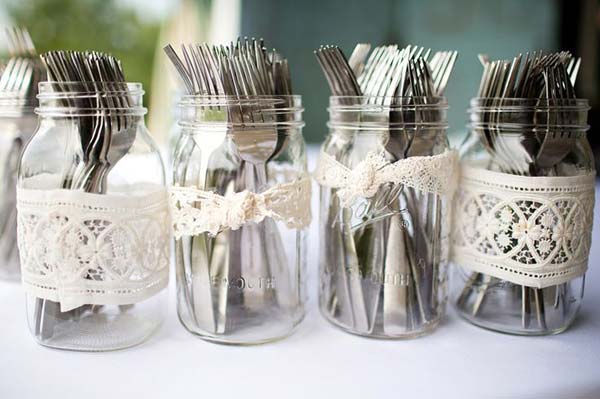 Via katelynjamesblog.com
21. Efficientize Your Kitchen With Corner Drawers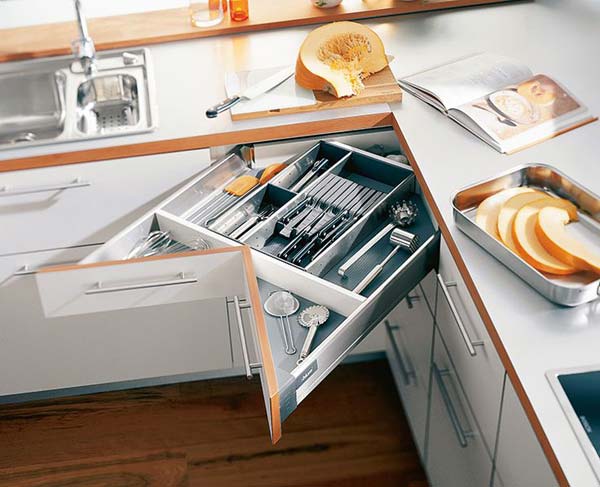 22. Old Metallic Tool Box Containing Silverware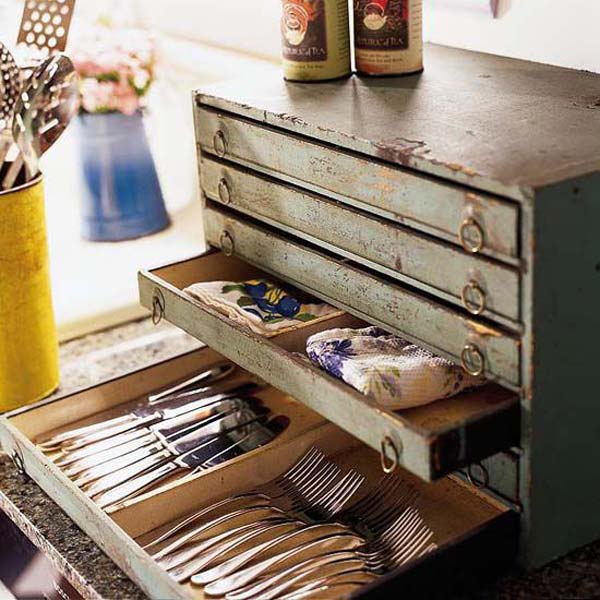 Via bhg.com
23. Bread Loaf Pans Transformed Into Vertical Storage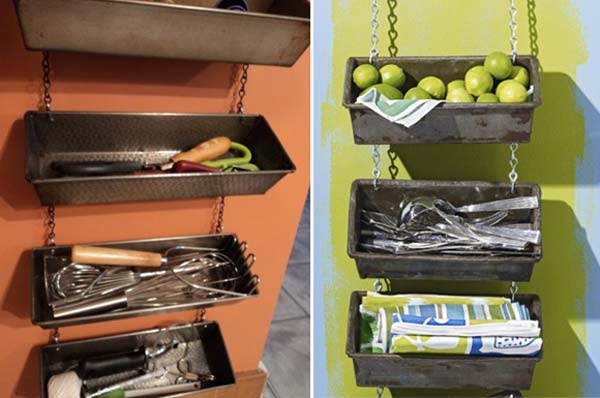 Via kimvallee.com
24. Napkin Rings, Silverware, Tableware and Napkins in one Closet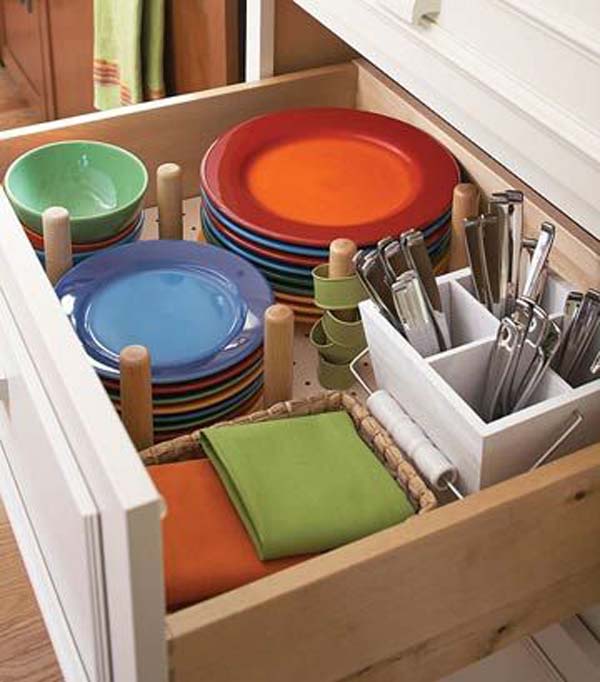 Via bhg.com
25. Denim Pockets Doubling a Door Efficiently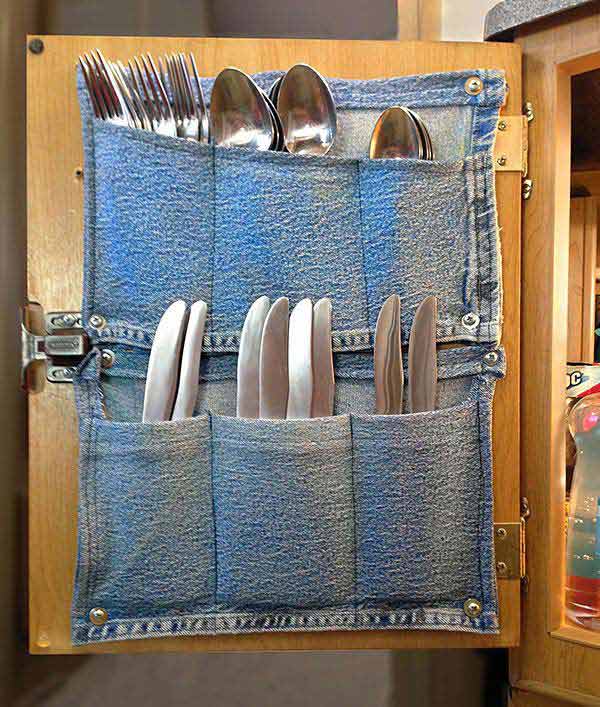 Via andybaird.com
26. Flip Out Silverware Cabinets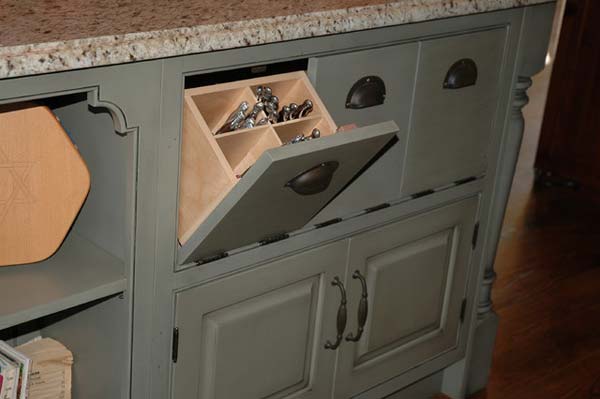 Via houzz.com
27. Double Stacked Organizers in a Single Drawer Doubling Storage Space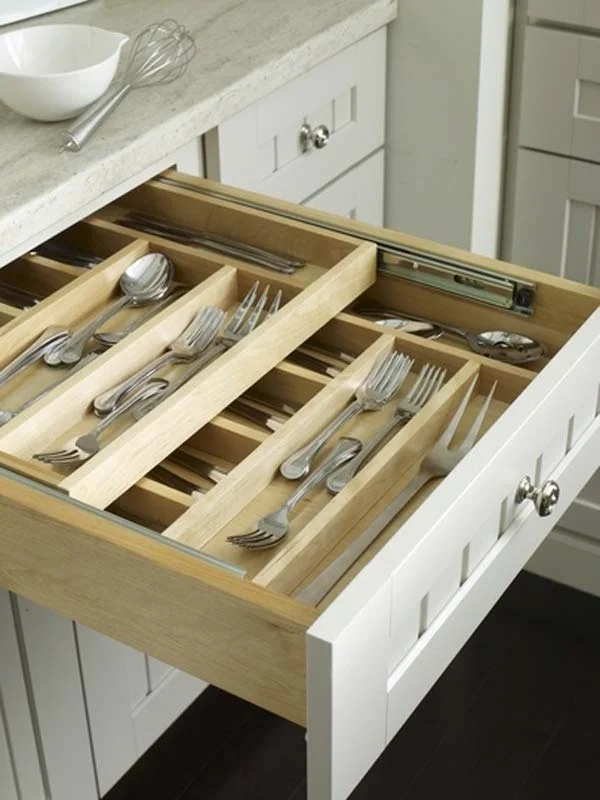 Via thekitchn.com
What do you think about the ideas showcased above? Is cutlery storage a problem in your household, we would love to hear your opinion in the comment section below.
Related Articles