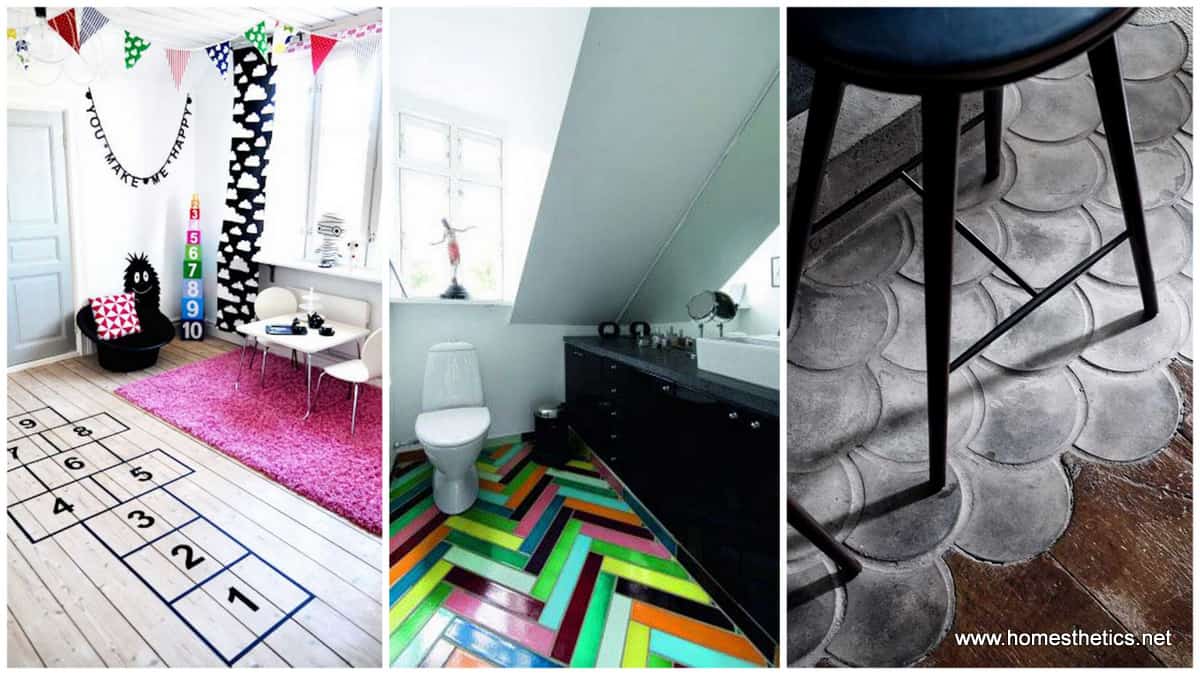 We step on them everyday and don't really pay much attention to their design. But a properly designed floor is the foundation of your entire interior and exterior design line. It reflects your taste and personality in a discreet way, inviting, guiding you through your home in unexpected ways. Marble floors, hardwood floors or the already classical DIY pallet floor, the possibilities are numerous and vary according to taste and budget. Which one is your favorite and would opt for? Choose from the gallery showcased below of 32 Highly Creative and Cool Floor Designs For Your Home and Yard the right design for you.
Cool Floor Designs
#1 transparent leveling compound over a concrete floor resembling water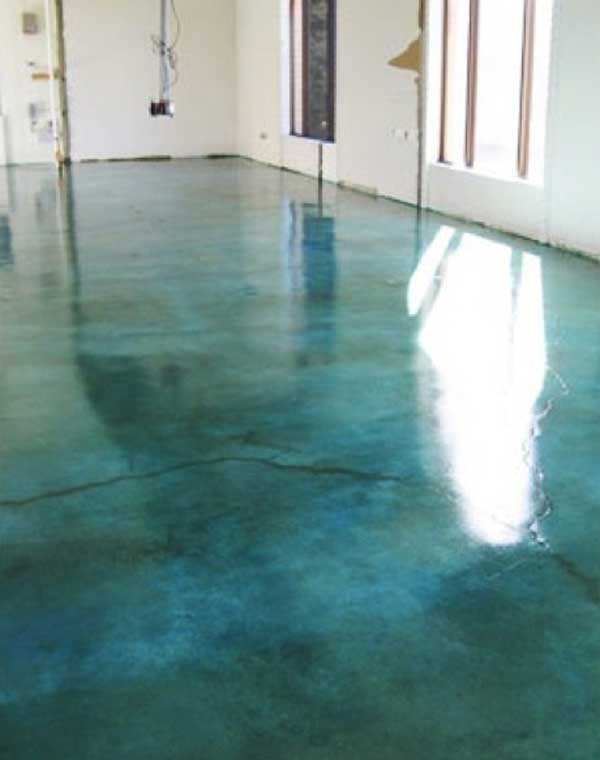 Tutorial @ hgtv.com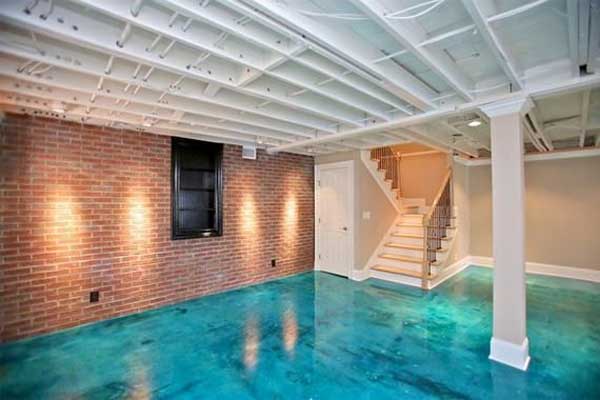 via houselogic.com
#2 build a giant map for your workplace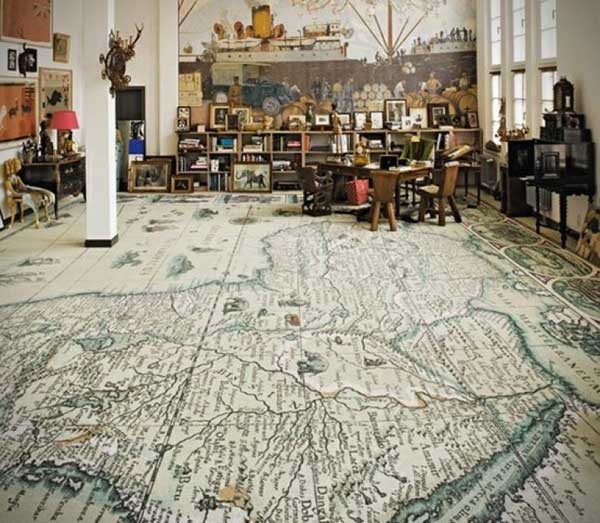 #3 Construct a tape hopscotch for short play brakes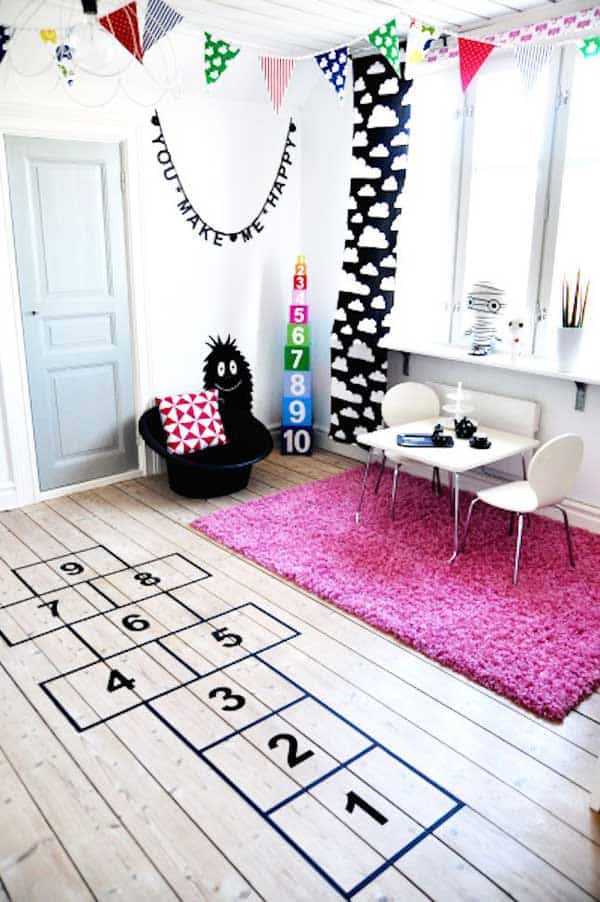 via haga26.se
#4 use molds to stamp concrete and obtain a wood floor look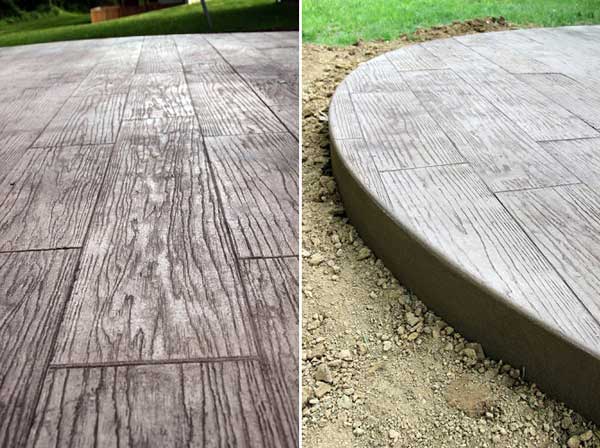 Tutorial @ thelilhousethatcould.com
#5 use HUNDERTWASSER inspired optical illusion on the floor to manipulate perception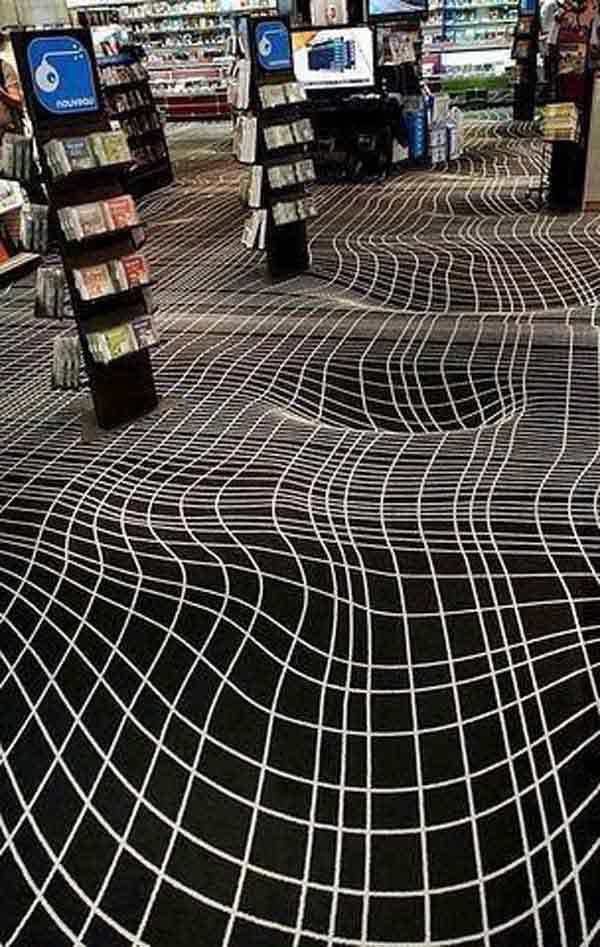 via sliptalk.com
#6 use salvaged wood to create your wooden floor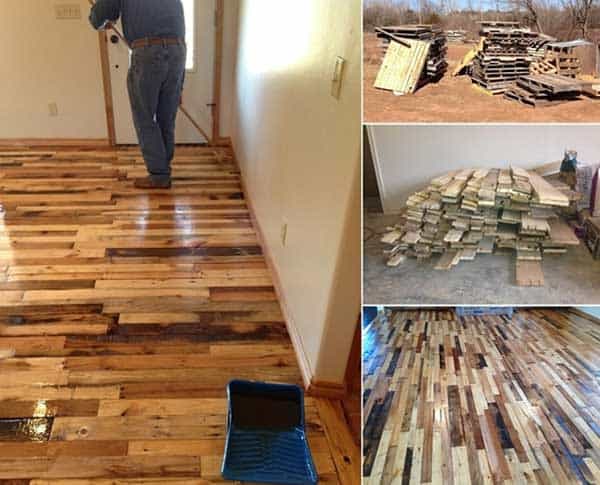 #7 exquisite HUNDERWASSER like bathroom design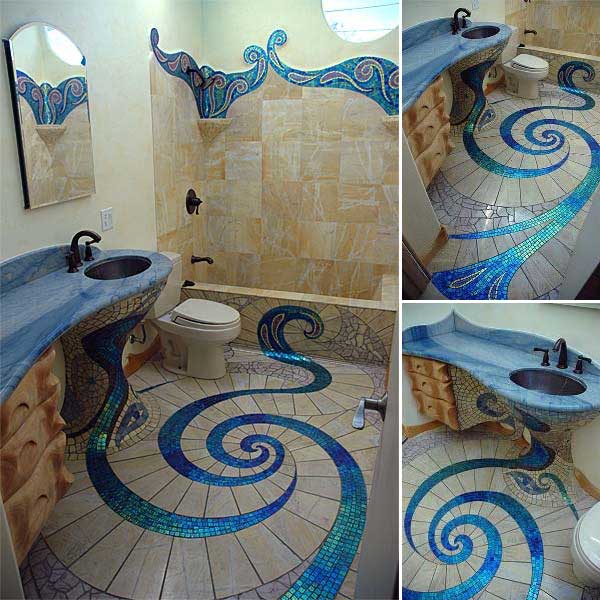 #8 paint a few blocks of your regular floor and beautify through color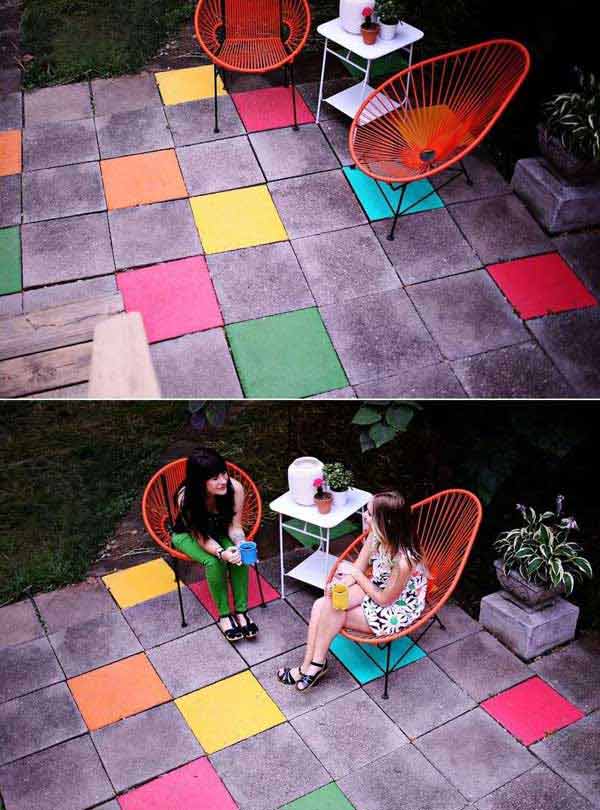 #9 use wooden pallets to make an outdoor deck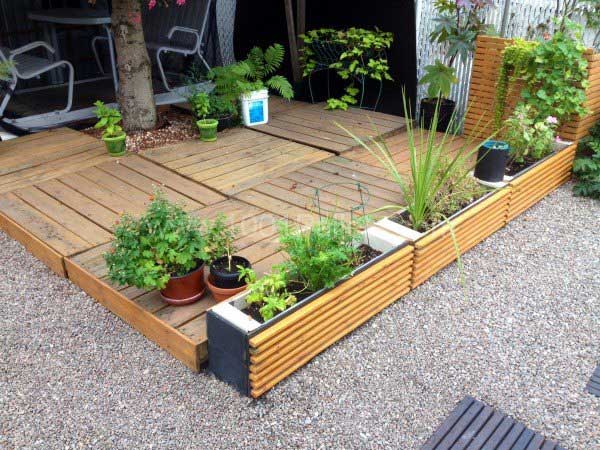 via 1001pallets.com
#10 use mesmerizing mosaics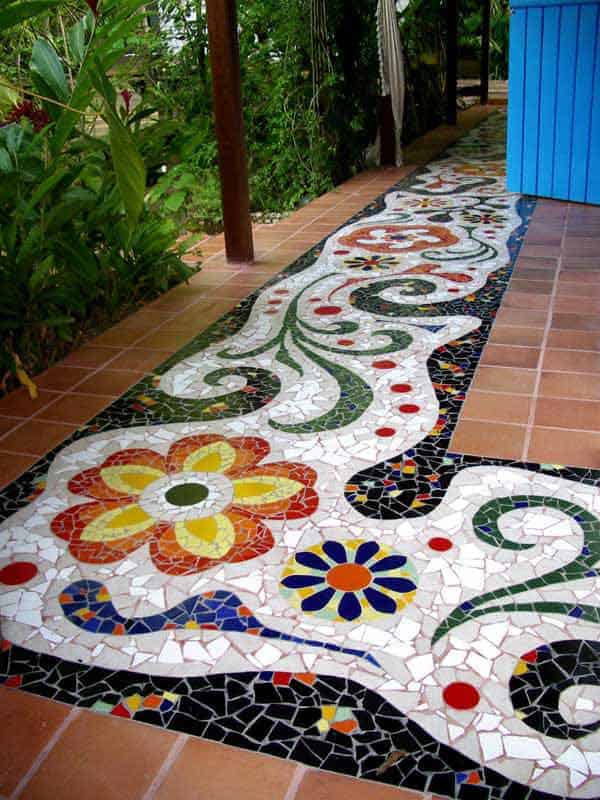 via eliassantosportfolio.blogspot.com
#11 build a penny floor with patience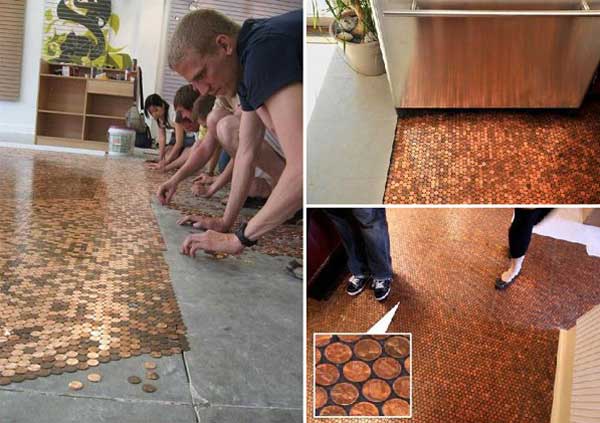 Tutorial @ adetailedhouse.com
#12 Insert decorative gravel between wood tiles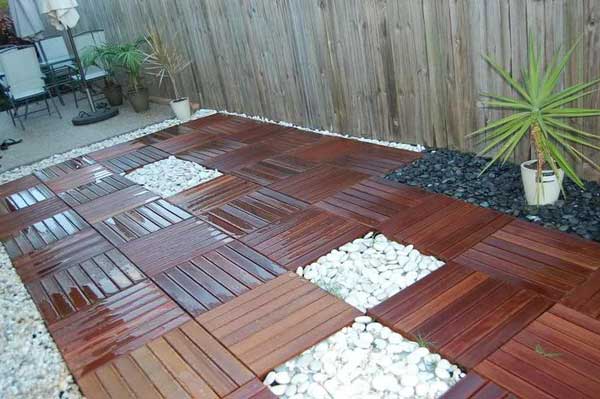 #13 combine wood boards with bricks to obtain a neat rustic look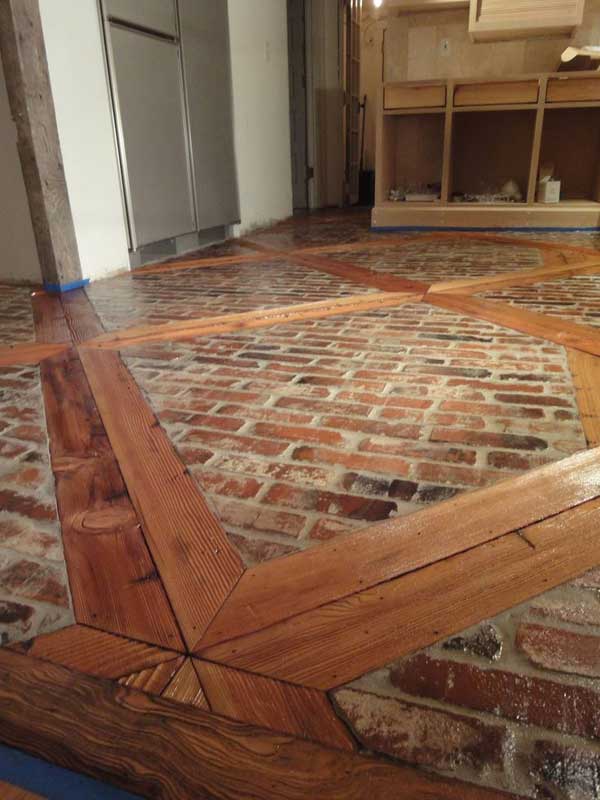 Tutorial @ 1900farmhouse.blogspot.com
#14 Make large stripes on the floor to bring the wooden texture to light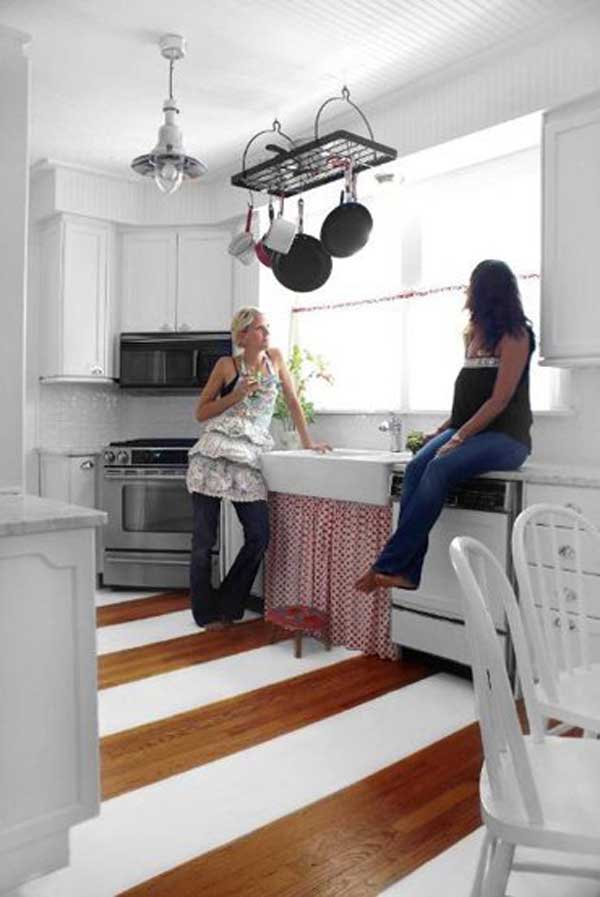 via curbly.com
#15 Stain your concrete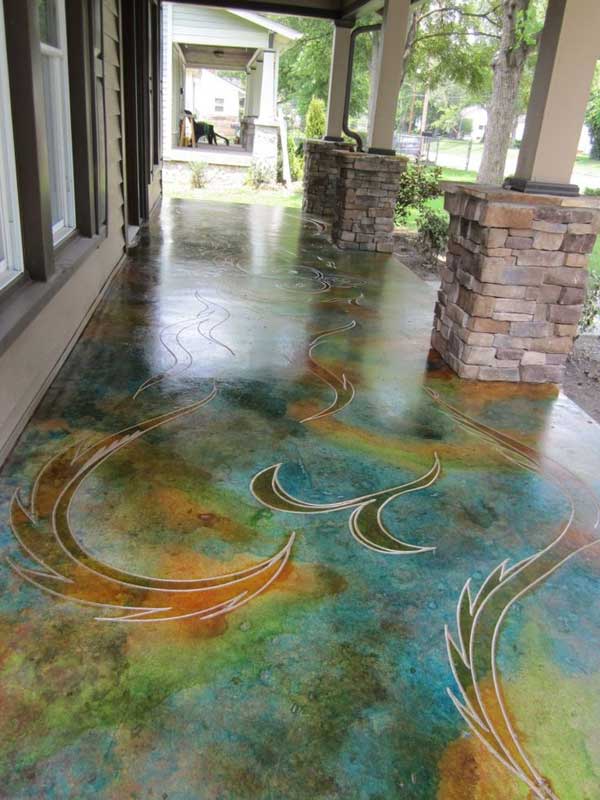 via strattonexteriors.com
#16 use river rocks in your background flooring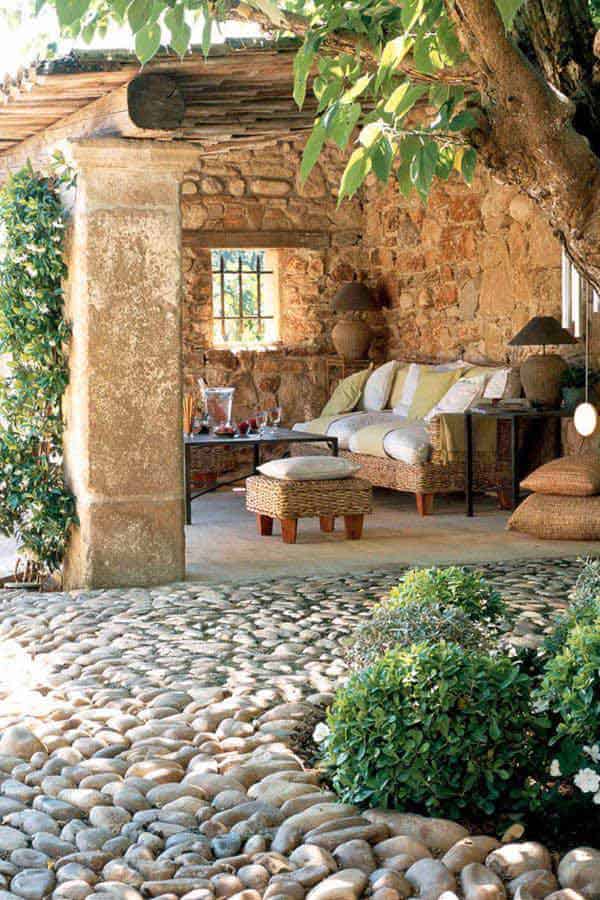 via cindab.com
#17 use complex interlocking floors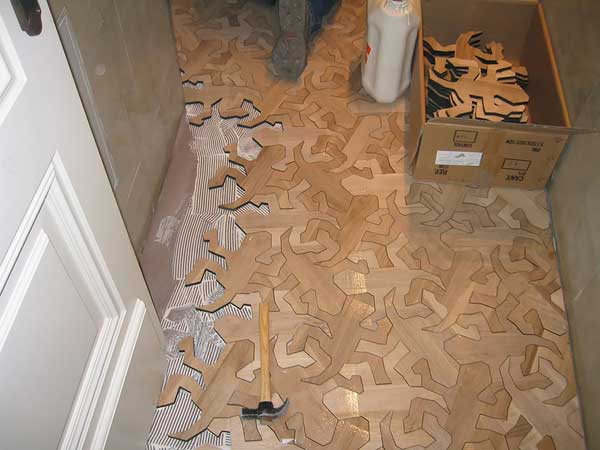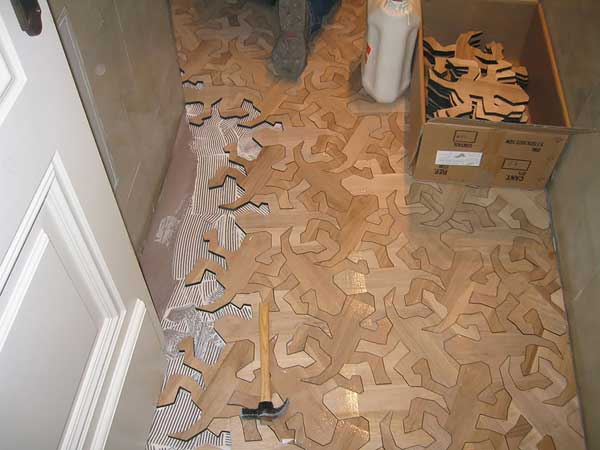 #18 wooden paths surrounded by river rocks are a great combo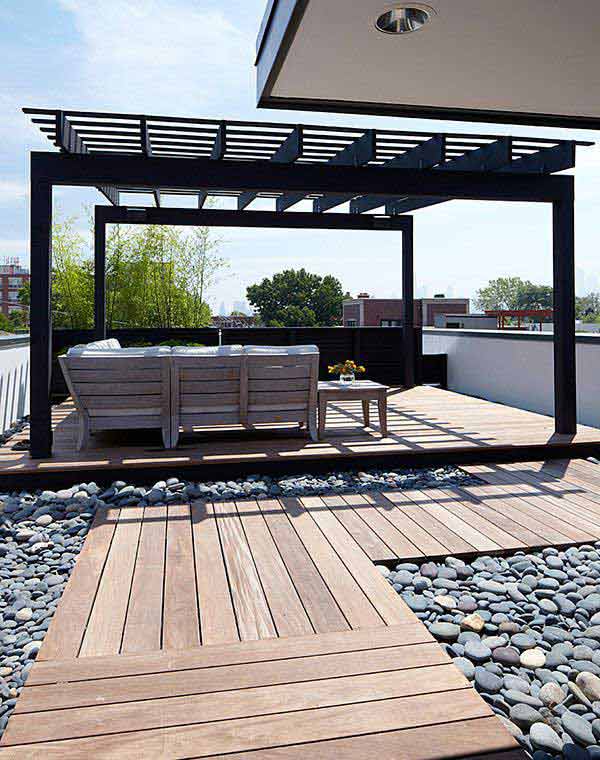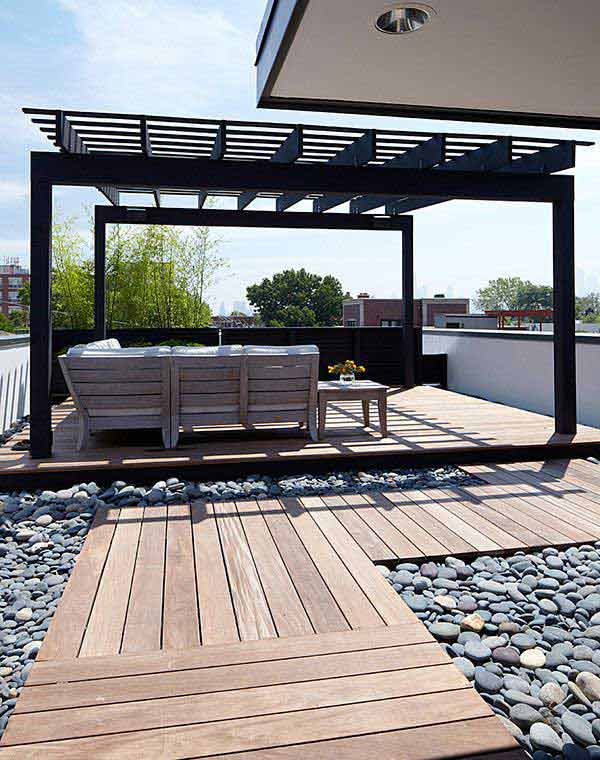 via trendir.com
#19 paint your hallway floor in a beautiful creative way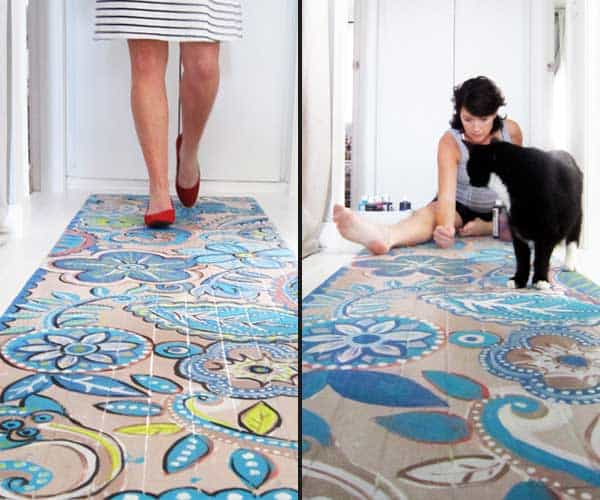 Tutorial @ alisaburke.blogspot.com.es
#20 use wooden textures as guidance in your home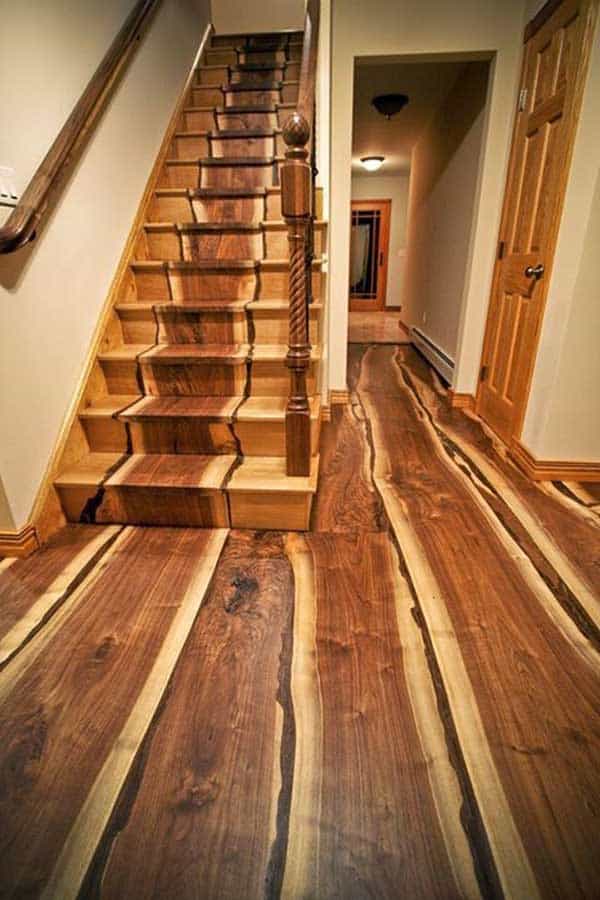 #21 use colorful homemade mosaics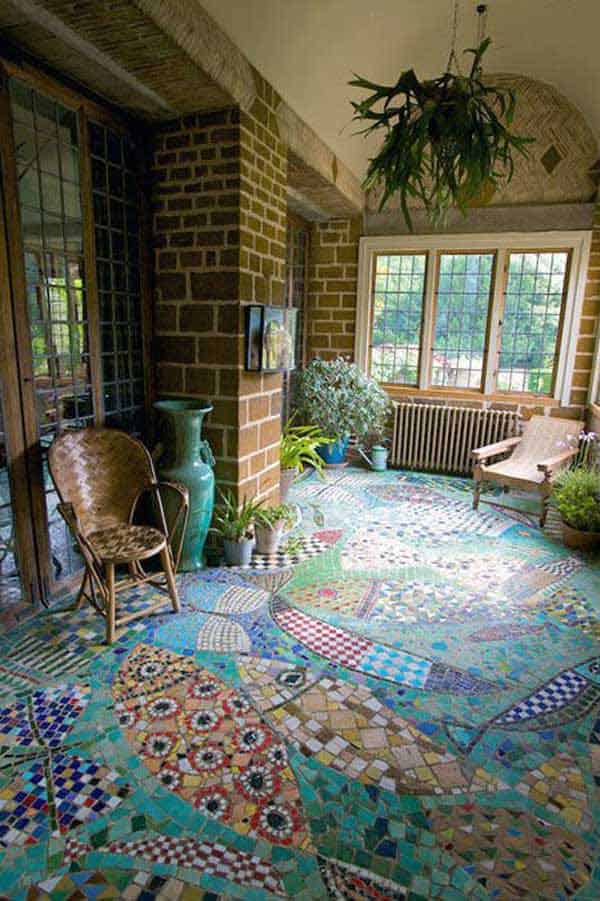 via inspirationsandwich.wordpress.com
#22 sliced wooden trunks used as organic natural flooring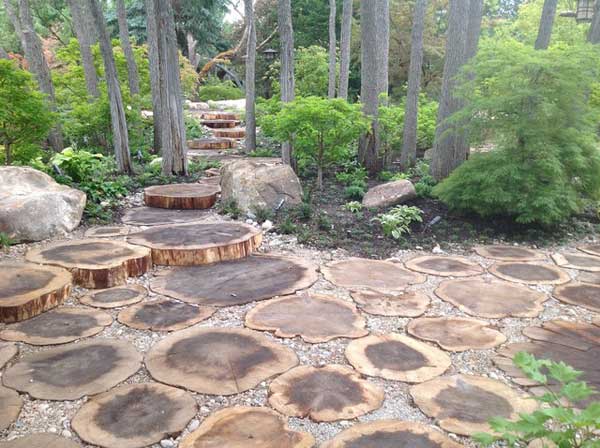 via houzz.com
#23 be brave enough for wild colors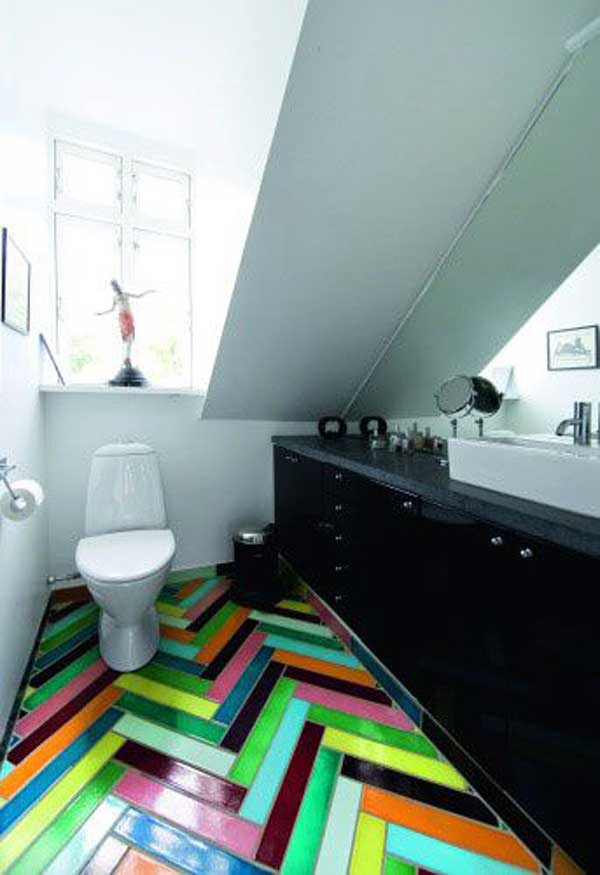 via blog.hgtv.com
#24 Use brick in the Kitchen floor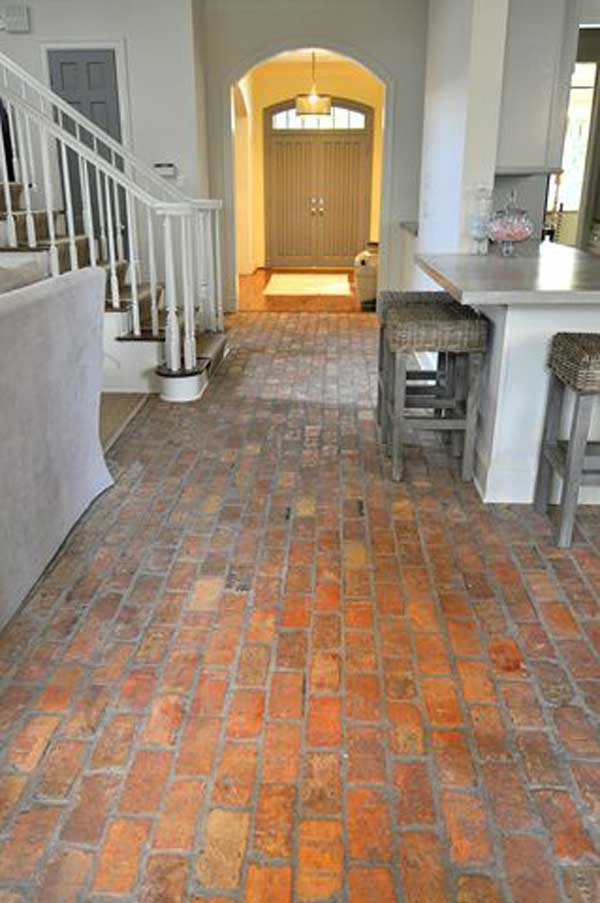 #25 Use stencils to add beautiful motifs to your floor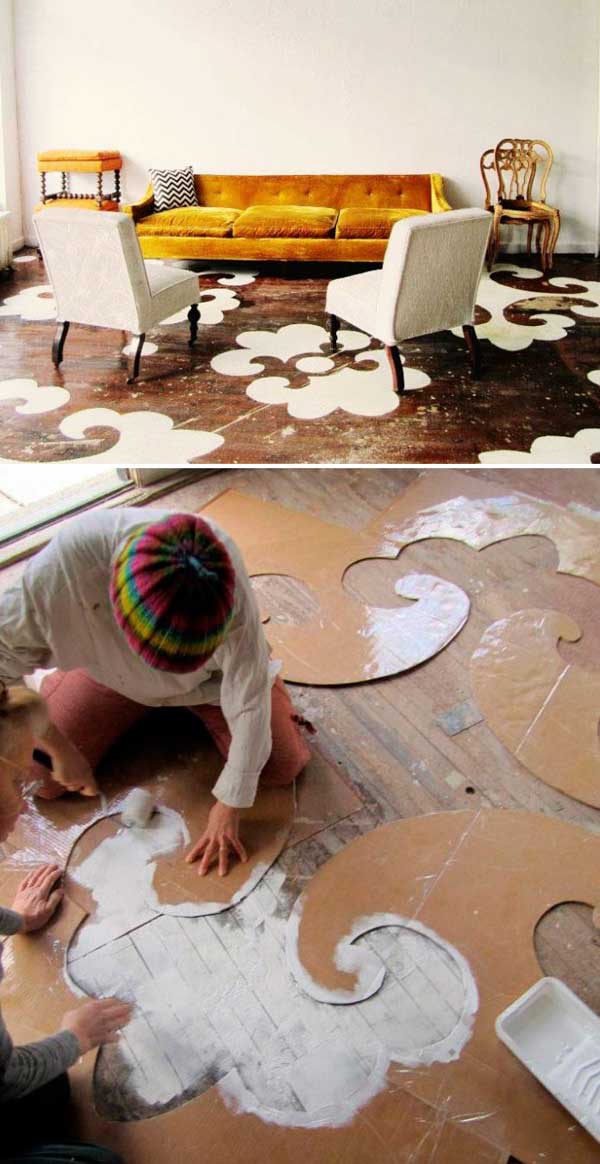 Tutorial @ remodelista.com
#26 one tone floor offering stability through color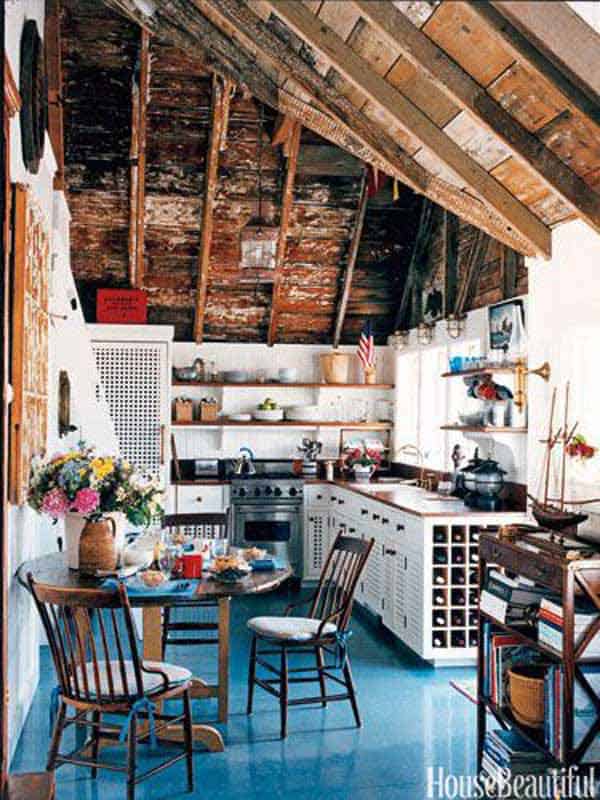 #27 Wineries inspired wooden floors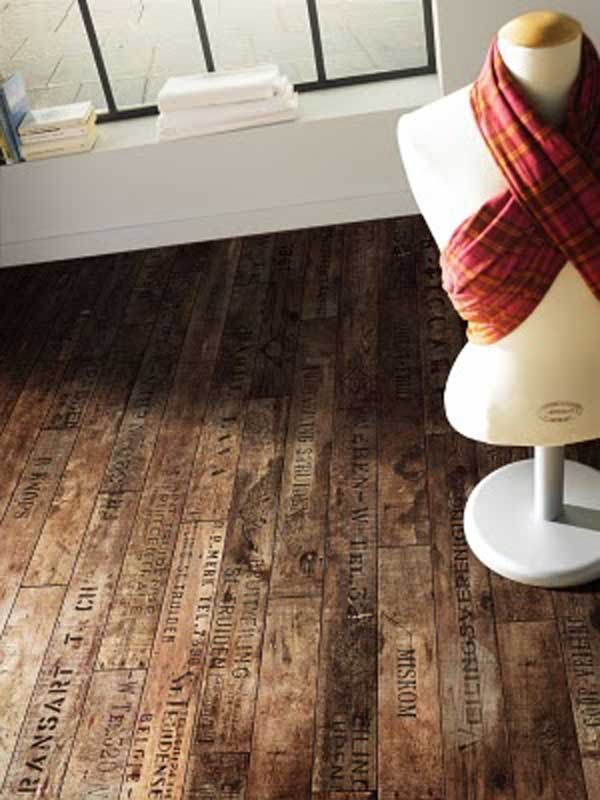 via lisaroy.ca
#28 use smart transition between materials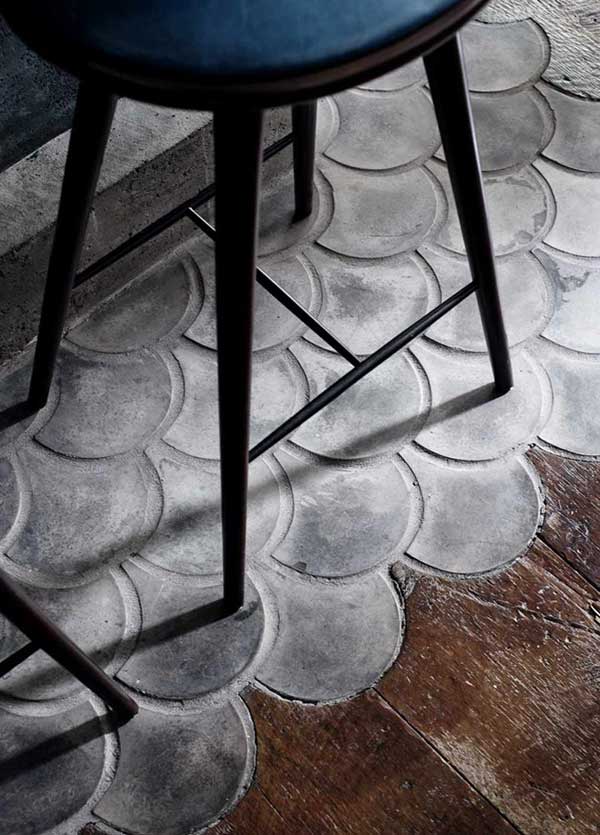 via remodelista.com
#29 spray paint faux stone to transform a simple concrete patio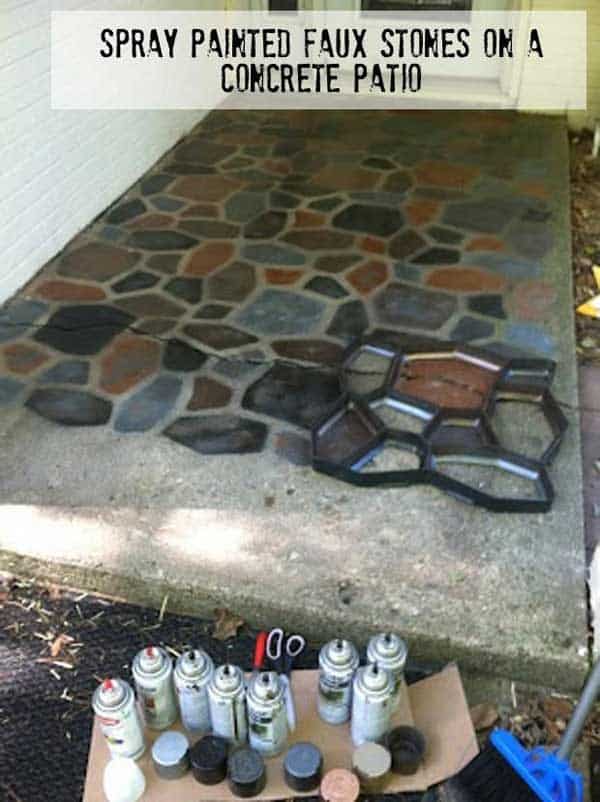 via dumpaday.com
#30 Re-purpose old belts creatively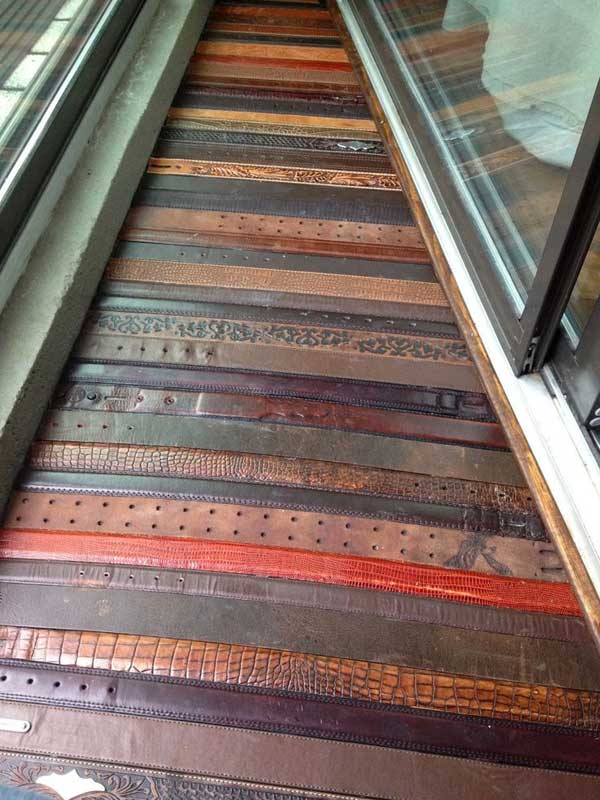 Tutorial @ thesuels.blogspot.com
#31 add a creative art floor in your laundry room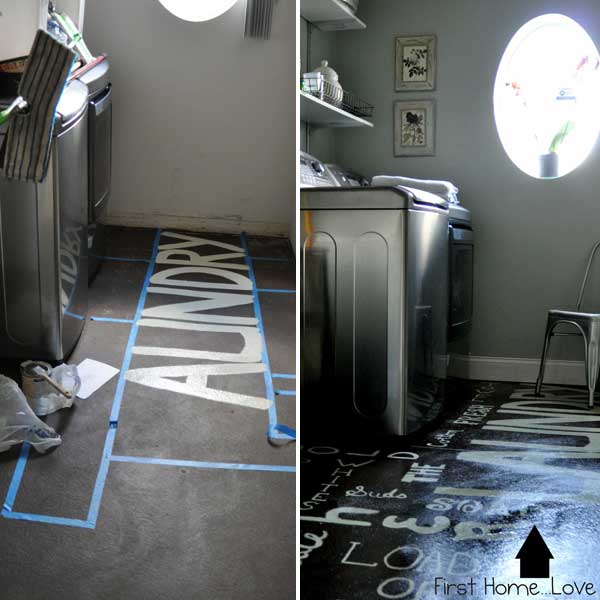 #32 use little wooden tiles in your backyard or balcony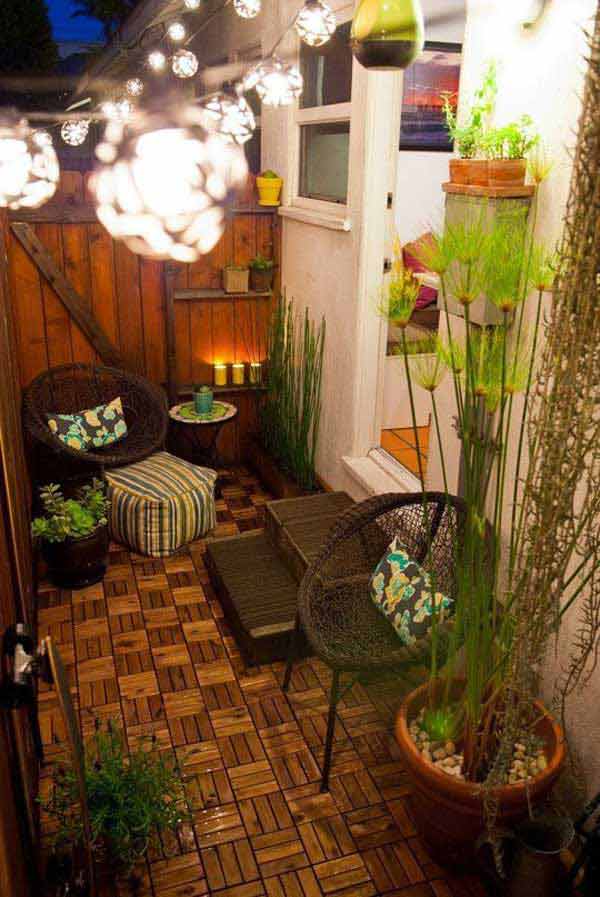 What do you think about the gallery showcased above? Are you ready to transform your design through floors only? We would love to hear your opinion in the comment section below.
Related Articles
Food Safe Epoxy Guide 101 [All You Need To Know]
Sanding Epoxy Resin Guide 101 [All You Need to Know]
Acrylic Pour Painting [All You Need To Know]