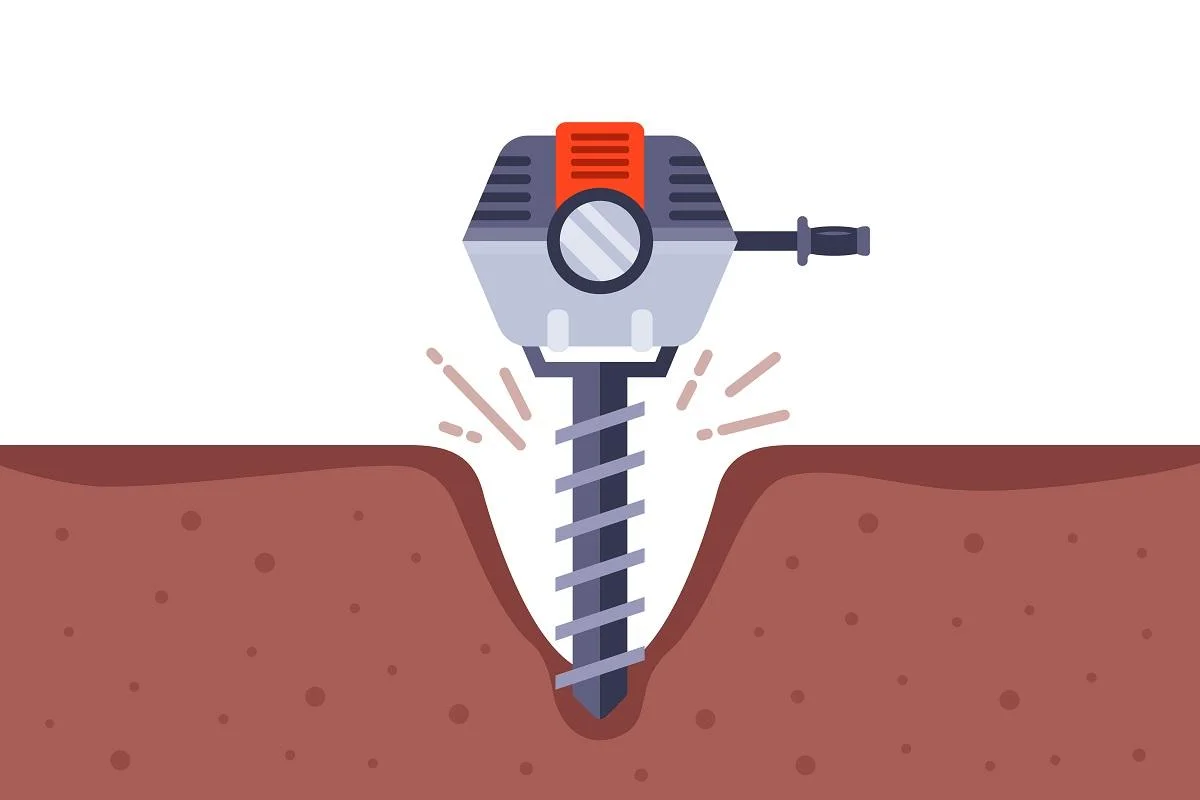 Out of all the soil that can be drilled, rocky soil is one of the most challenging to excavate.
Only very sturdy machinery can break through the surface and dig a hole in it. But with the plethora of options available in the market, the buyer is spoilt for choice. At a glance, most of the equipment may seem similar, but when we dig deeper (literally!), we find out that they all have their differences.
That is why we tested out 10 of the best auger drills for rocky soil and decided to write about how they all stacked up against each other. So, let's skip to the good part and kick off this list of the best auger for rocky soil!
Best Auger for Rocky Soil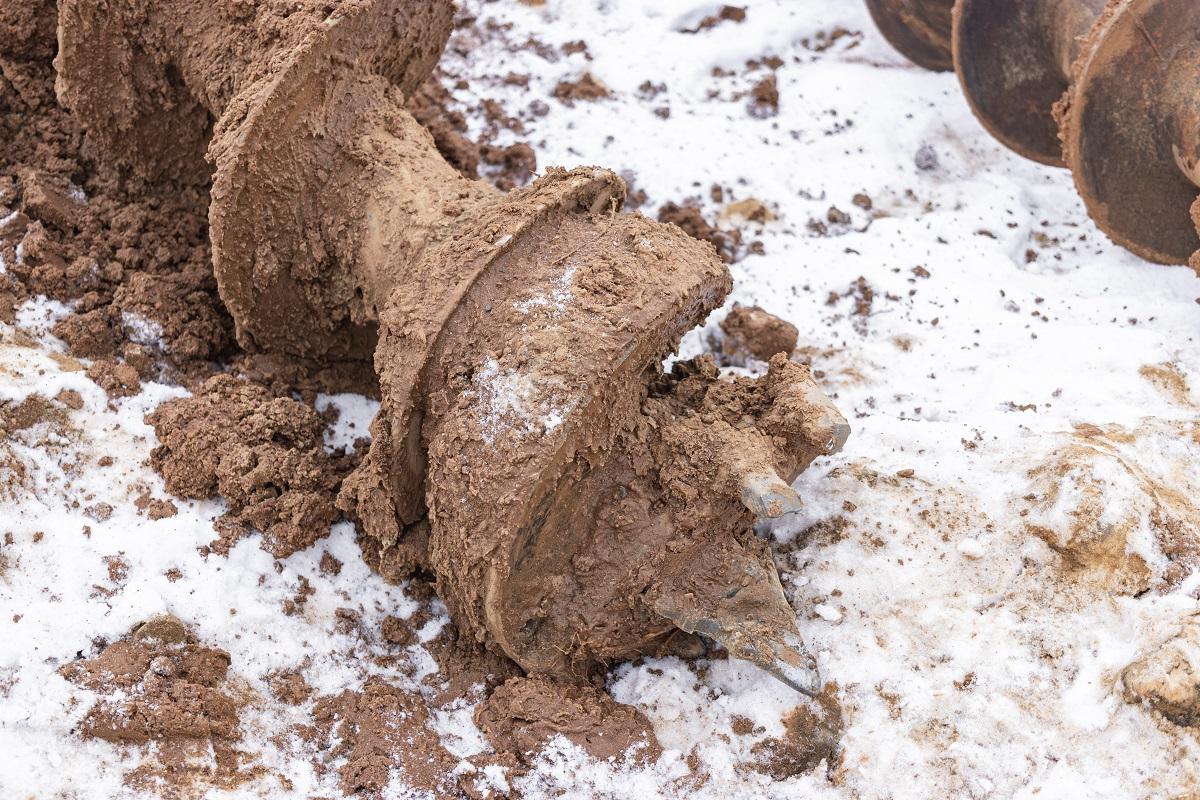 First on our list is the auger from DC House with a power output of 52cc and 2.5 HP. The auger is ideal for drilling the ground for putting fences, poles, trees, etc., and one or two people can easily handle it for various tasks.
Why Did We Like it?
The auger is quite impressive and can successfully dig through clay, frozen, and super hard soil as it boasts high torque and power. Since it can speed upto 280 RPM, you can even use it for ice fishing! 
We also liked that the auger is EPA-certified and doesn't cause pollution or harm the human body. It also comes with industrial air filtration that keeps dirt out of the engine and ensures that it always runs smoothly.
Additionally, the power head of the auger is lightweight yet built with heavy-duty material using steel welded handlebars. The ball bearings and alloy gearbox make the product durable and tough and allow it to withstand the challenges of digging a hard surface.
We also appreciate the 6-inch and 10-inch parts that come with it, along with the three extension cords, which make it accurate and easy to use. 
What Could Have Been Better?
Despite its stellar performance, we noticed that adding the extension while using the auger compromises its stability a little. It leads to excessive slop between the power head, extension, and the auger, which makes it unstable when the unit is being lifted out of a hole that it has dug.
Pros
Comes with a bit lock for safety

Easy starting (cord starter)

Can dig multiple holes one after the other

Pollution-free and harm-free
Cons
Addition of extension makes the unit unsteady
Coming up next on our list is the auger drill from Xtremepower, which is one of the most affordable options available on our list. The unit has a power output of 43cc thanks to its heavy-duty two-stroke gasoline engine that allows drilling multiple holes quickly.
Why Did We Like it?
One of the features we liked the most about this product was its anti-vibration foam grip handle, which reduces the fatigue from drilling holes on hard surfaces. It has been specially designed to be lightweight and easy to use so that the operator uses the least amount of strength possible in running the unit!
The unit is also incredibly easy to power up because of its T-pull start, and it also allows the operator to check the fuel level with its translucent fuel tank easily. The ergonomic design of this auger incorporates a die-cast metal handlebar construction which has an easy-to-grip throttle control.
The unit also comes equipped with an 8-inch earth auger bit that can speed up to a maximum of 125 RPM, which allows it to handle the toughest of jobs.  
What Could Have Been Better?
Though this auger drill is undoubtedly a fantastic product, it does have one limitation. It cannot be used very efficiently on wet, clayey soil since the weight of such soil becomes too heavy for the auger to drill. It is advisable to use the drill on dry soil.
Pros
Affordable

Doesn't use up too much strength to operate

Anti-shock absorption spring

Easy to power up
Cons
Doesn't work on wet, clayey soil
Sale
If you are looking for an auger that can undertake heavy-duty construction yet be easy to use, then the Southland SEA438 is among the best post hole drills to get. It features a 43cc engine with a bit speed up to 316 RPM, making for quick and efficient drilling.
Why Did We Like it?
Southland is a brand known for manufacturing quality outdoor equipment, and their auger drill is no different.
Its 43cc engine makes for quick and efficient drilling, and the product also comes with an 8-inch drill bit that can dig holes with precision. This post hole digger helps simplify your outdoor workload and dig even the toughest holes.
On top of its powerful capabilities, it is also effortless to assemble. Moreover, it has a manual recoil that makes it easy to start and ergonomic handles that allow the operator to maintain balance while digging. 
We also really liked that the drill is EPA-certified and is thus pollution-free and non-hazardous. Apart from that, it is CARB-compliant, which makes it sustainable and great for long-term use. 
What Could Have Been Better?
However, we did notice some room for improvement. The unit takes a bit of time to start up, and several false starts may have to be encountered first. So, a little patience is recommended when dealing with this unit. Regardless of the minor drawback, the auger is an excellent choice for people who want a tool that can dig holes efficiently.
Pros
Pollution-free and non-hazardous

Easy to use and steady

Easy to assemble

Heavy-duty and durable
Cons
Takes time to start up properly
The following product on the list, the auger drill by Landworks, is comparatively more expensive than the other products on our list. However, this higher price is justified because it does an exceptional job at drilling multiple holes and comes with a set of unique features.
Why Did We Like it?
If you're looking for an avant-garde, new-age drill, then the earth auger by Landworks is the one for you. It comes packed with unique features, and although it carries a higher price tag, its top-notch functionality ensures that you get value for money.
Right off the bat, we liked how this auger is battery-powered and doesn't use gasoline, making it not only smog-free and environment-friendly but also quieter. It can fit two battery types (2 Ah or 4 Ah) and dig 30 holes and 60 holes with those, respectively.
Thud, if you're looking to plant seedlings, remove roots, or do any sort of DIY gardening work, then this auger will make for a great companion. It comes with three extensions, measuring 4 inches, 6 inches, and 8 inches- and sports an LED light on the surface if you want to garden or fish at night!
What Could Have Been Better?
We were absolutely delighted by the number of novel features that this auger possessed. However, our only gripe with it would be that the instructions weren't very coherent, which led to us not knowing that the blade moved in a forward motion too and not just reverse.
Pros
Lightweight and easy-to-use

Smog-free and environment friendly

Works in low light

Automatic overheat protection

Stable and durable
Cons
Unclear and vague instructions for use
Heavy-duty and durable, this auger drill from XtremepowerUS is perfect for when you need to erect fence posts or plant trees. It comes with a strong two-stroke 55cc engine with 2.3 HP. This makes drilling multiple holes over hard, rocky surfaces as easy as pie.
Why Did We Like it?
This auger drill comes with a host of features that make it perfect for any DIY digging projects you might have planned. First of all, despite its strong engine, the body of the drill is lightweight and easy for one operator to handle. 
The unit also has an easy-to-grip finger throttle and switch control on the handlebar, ensuring that the machine doesn't spin out of control and cause injuries. It is further equipped with a steel handlebar that insulates the unit from damage by external sources.
In addition to that, the unit also has an on/off switch with manual recoil, an easy T-pull start, and a translucent fuel tank. This ensures that you never run out of fuel suddenly while drilling.
This handy drill also comes with 6-inch, 8-inch, and 12-inch auger bits, which you can customize as per your needs. 
What Could Have Been Better?
Although this is a wildly popular auger drill, the instructions with the product left some room for interpretation and could have been clearer. We also suggest that while powering up the auger, it is recommended to stand it upright rather than have it lying sideways so that the operator doesn't get imbalanced.
Pros
Lightweight and doesn't cause fatigue to the operator

Firm grip and easy to hold

Fitted with an anti-shock absorbent spring

Easy to track fuel level
Cons
Unclear and ambiguous instructions
This gas-powered post hole digger has a two-stroke engine with a power output of 62cc and 2.8 HP, making it one of the most powerful engines on this list. It lets one dig multiple holes in quick succession and can be operated by either one or two people.
Why Did We Like it?
This drill's orange and black color was one of the first few things to catch our eye. But apart from how modern and bright it looks, we also really liked the powerful engine. The unit also comes with auger bits that measure 3 inches, 5 inches, and 8 inches, respectively, that meet all the different requirements one might have.
We also found the drill relatively easy to maneuver since it was lightweight and simple to use. It has a cord starter and a centrifugal clutch, which help power it up instantly.
One of the most striking features of this product was the inclusion of a separate start switch for controlling the attachable bits. This has been done to make the unit safer to use. To further enhance the safety of this device, the auger drill comes with a pair of gloves, which from our experience, have a pretty firm grip. 
What Could Have Been Better?
Despite its outstanding performance, we did notice that the auger bits were missing when the package was delivered. They had to be requested separately from the manufacturer, which was a bit of a hassle that could have been avoided with more care.
Pros
Extra powerful as compared to other units

Comes with safety mechanisms to prevent accidents

Lightweight and easy to use

Attractive color
Cons
Missing auger bits with the package
Looking for an auger that doesn't run on gasoline and can do some heavy-duty drilling? We've got just the one for you. This battery-powered earth auger from SuperHandy is an excellent option for those looking to buy an efficient machine for a wide range of DIY gardening tasks.
Why Did We Like it?
One of the best things about this auger is that it isn't a traditional gasoline-powered machine but instead runs on a battery. The package comes with a 2 Amp Lithium-Ion Battery and a charger, and a 4 Amp unit can be purchased if need be. 
Since the auger runs on a battery, it produces no smog and noise. This means that it is pretty environment-friendly, and it also ensures that no noise complaints are filed against you!
The product is equipped with an overload protector, which prevents the power head from overheating and causing any ill-fated accidents. And not only is it safe, but since the power head is designed with a 3-Planetary Gear Mechanism, it gives it higher transmission accuracy. The inclusion of a brushless motor also makes digging post holes a smooth process.
However, our favorite thing about the auger was its LED light, which allows it to be used in low light. 
What Could Have Been Better?
We were a little daunted by the high price tag of this product, though its performance lived up to its cost and gave us value for money. We also felt that the machine has a power output that is too strong for one person to handle and needs two people minimum to be used efficiently.
Pros
Environment-friendly and produces no smog

Low operational noise

Can be used in low light

Equipped with protection mechanisms against safety hazards
Cons
Power output too strong for one person
Coming up on this list now is this digger from Tool Tuff, which is the most expensive out of all the gasoline-powered diggers on our list. However, this steel unit holds great power thanks to its two-stroke 63cc engine, and it can reach an auger RPM of 183. Impressive indeed!
Why Did We Like it?
We were pleasantly surprised at the massive amount of strength this drill has- it can dig through even the hardest and rockiest of soil. This is because of its two-stroke, 63cc engine with an HP of 3, which is the greatest power output offered by any item on this list.
This unit is also incredibly easy to power up and uses magneto ignition with a convenient pull cord. In addition to this, it also has a fuel primer bulb which ensures that even though the unit starts up quickly, it doesn't veer out of control.
However, our favorite thing about this drill was that while buying it online, the manufacturer allows you to select what size earth auger bits and ice auger bits you'd like. They have options in 4 inches, 6 inches, 8 inches, 10 inches, and 12 inches for both, which allows a great deal of customization.
What Could Have Been Better?
Well, too much of a good thing can sometimes be bad! We mean that since the power of the machine is high, someone unskilled and lacking physical strength can easily be thrown off balance. This is why such people must avoid using the machine or use it with caution.
Pros
Highly customizable

Very powerful gasoline-powered auger

Pollution-free and safe for use

Starts up easily
Cons
Skill needed to use the machine
Concluding the list is another product by the well-known company, XtremepowerUS. This is the most powerful machine by the brand that boasts an engine of 63cc and 2.5 HP power output. It is excellent for rocky and hard soil and can effectively bore through it and create multiple holes in quick succession.
Why Did We Like it?
To begin with, we really liked the power output of this drill, which had a two-stroke 63cc engine with 2.5 HP. It also came especially recommended for drilling rocky soils and tree roots, and it lived up to the task. Its alloy steel blades also significantly add to its stellar performance when it comes to excavating hard terrain.
We also appreciated the inclusion of necessary safety measures within the drill and features that would enhance its efficiency. A metal handlebar on the drill helps keep the operator safe and insulates the machine from damages. Ergonomic handlebars with throttle control provide further power and speed control.
The product is sold with a 6-inch auger bit, though it is compatible with other sizes as well. We also can't help but mention the fuel tank, which lets one quickly check when a refill is needed. 
What Could Have Been Better?
Even though this drill works really well with rocky surfaces, we did notice one major snag. When used on a ground with small stones, those might get stuck inside the digger and cause it to stop. This could potentially damage the product, too.
Pros
Safe to use

Drill controlling mechanism

Huge power output

Recommended for rocky soil
Cons
Small stones might get stuck inside the digger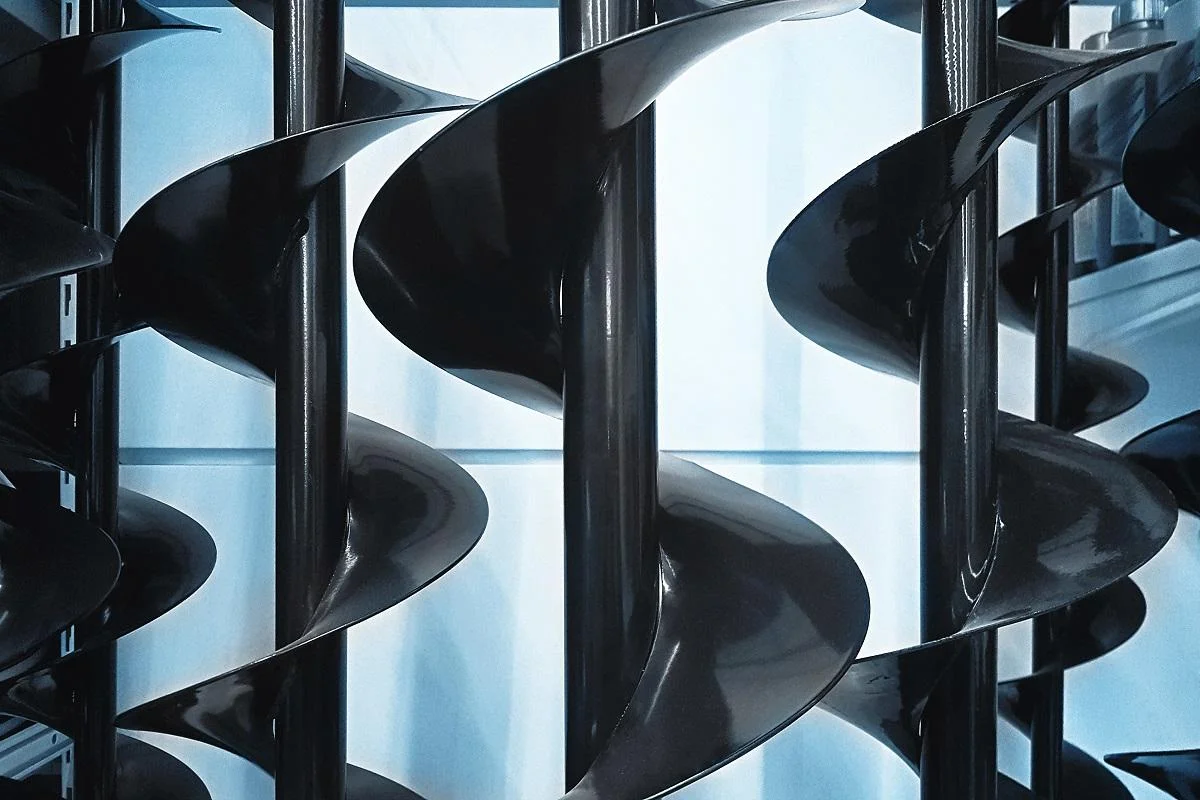 Auger For Rocky Soil Buying Guide
Even though everyone has their subjective tastes and preferences, a few points should be considered while buying an auger for rocky soil. Here are a few that you should be careful about… 
1. Fuel-Based V/S Battery-Powered
The augers on our list are varied, and some of them use gasoline, whereas the others are battery-powered. There are some definite benefits of having a battery-powered auger since those don't create any sound or smoke and are comparatively pollution-free. 
However, batteries might still accumulate and become e-waste, so one must carefully weigh the pros and cons of each before making a purchase.
2. Budget
The best pole digger should cover the user's needs and be financially viable. People with smaller lawns and softer soil could do with a cheaper option with a fairly strong engine. If that is the case, we recommend the XtremepowerUS 81904.
3. Kind Of Use
If the auger is supposed to be used for softer, less rocky soil, a unit with lesser power output would also do the job. If rocky soil has to be excavated, an engine with higher horsepower might be required. If one needs to excavate super rocky soil, we recommend the XtremepowerUS V-Type 63CC.
Best Augers Verdict
Augers are a great companion for people who want to indulge in gardening. They come in various bit sizes and can be used for any terrain, even ice! They're also an essential tool for erecting fences and decks, and are very handy to have around.
However, since most people have an average-sized lawn, an engine with a medium amount of cc would do the job. This is why we recommend the DC House Auger Grill, which has a 52cc engine that can easily dig through hard surfaces. 
We hope you liked our recommendations, and do let us know what your choice is in the comment section. Until next time, stay safe!
Related Links
13 Best Fertilizer For Blueberries
13 Best Organic Lawn Fertilizer
13 Best Fertilizer for Tomatoes
13 Best Fertilizer For Succulents
13 Best Fertilizer for Hibiscus