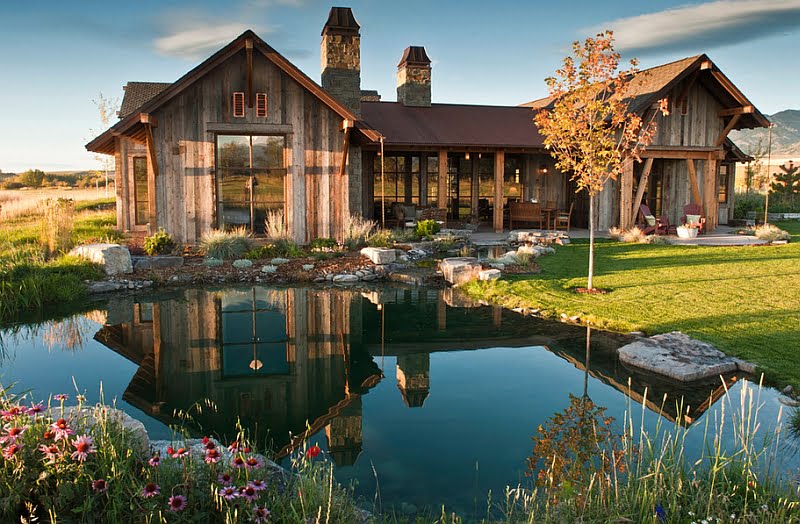 The most reward-full and luxurious addition to a backyard landscape is also the most popular one world wide : the swimming pool. All contemporary modern mansions and dream homes now include a custom swimming pool englobed in the design from the very beginning, the swimming pool now enhances the home and the living quality dramatically . As the functionality of an exterior swimming pool is limited during the winter architects and homeowners alike consider bringing the swimming pool indoors to extend its use. Despite this tendency to extend the use nothing compares to the timeless charms and extraordinary serenity of a natural pool that evolves along with the surroundings as the colored leaves are nestling on the sky mirrored in the a spectacular swimming pool. Nature enhances everything and can transform your backyard landscape in one of the most extraordinary panoramic getaway, always at hand.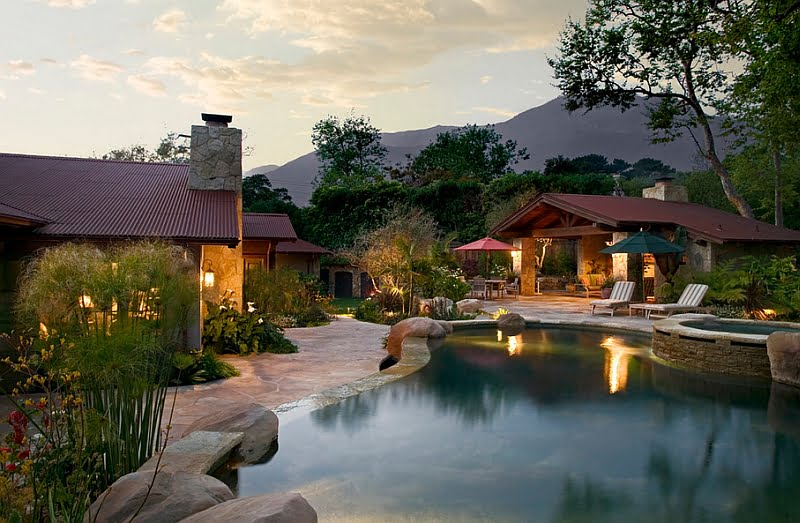 by Becker Studios
Certain individuals may enjoy a spacious backyard that can accommodate extensive and surreal landscapes along a natural pool yet most contemporary homes reside on small plots and therefore homeowners are pushed into complex, creative and beautiful cozy solutions in their designs. Further on we will present a few ideas and pictures meant to feed your imagination from a heavenly natural point of view on natural pools.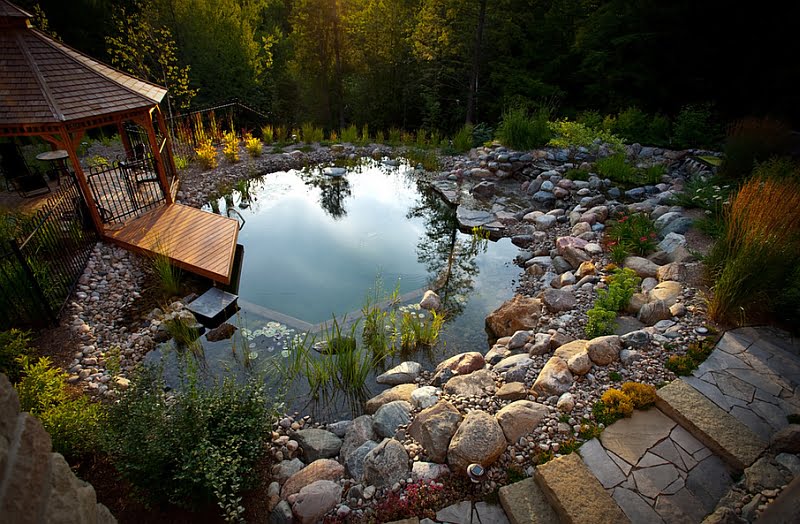 by Genus Loci Ecological Landscapes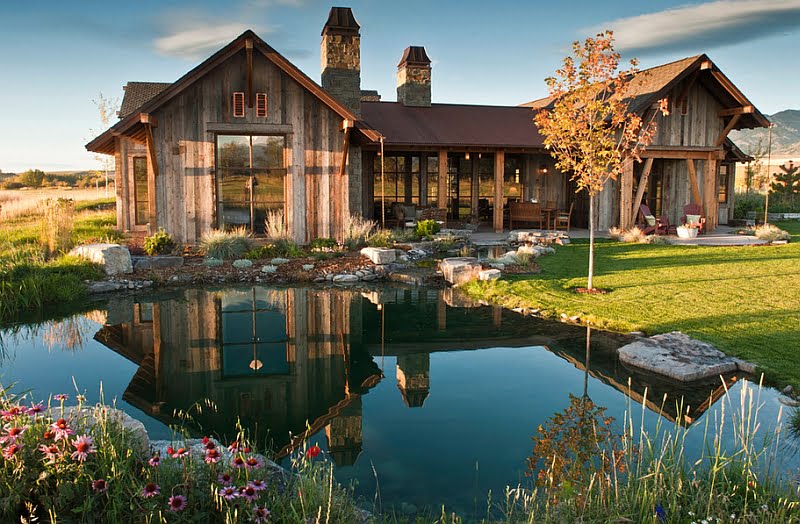 by Locati Architects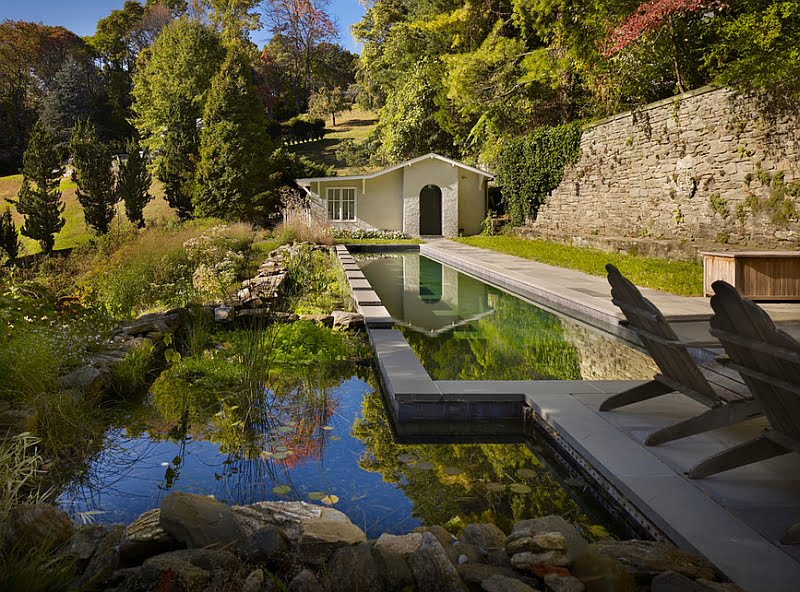 by Armond Aquatech Pools / Halkin Photography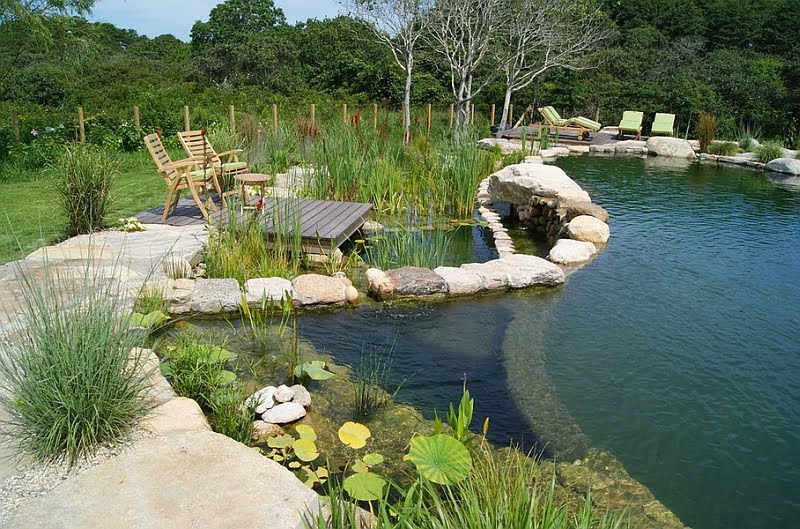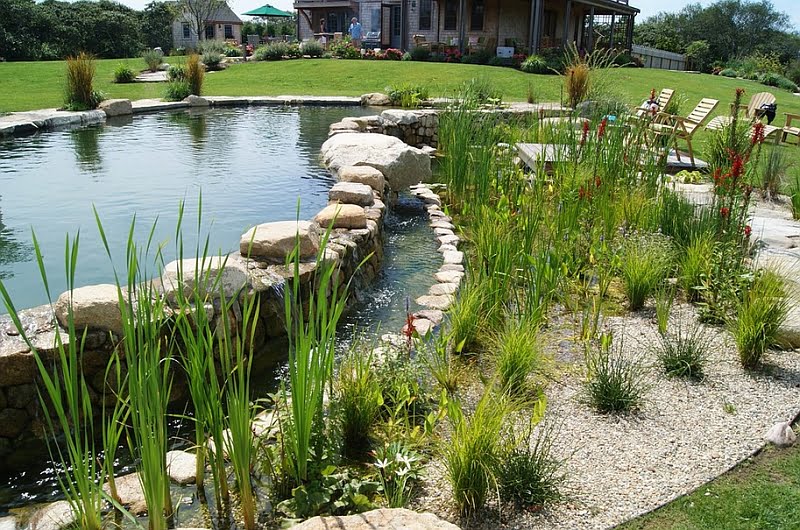 by Freddy Landscape
Design Completely Natural As Nature Does
As soon as you spell the word "natural" everything changes. The true meaning of the word today lost a whole lot of substance and meaning yet it still means a whole lot more then aesthetic values. A natural swimming pool is obviously surrounded by living things whether they`re plants or microorganisms. A natural pool relies on the greenery in which is embedded to maintain the water clean on a daily basis and they are completely chemical-free. This in theory means that they will never negatively effect your skin your health or the environment in any manner. A natural pool though is tougher to build because it makes use of a larger landscape in which water circulation and purification will take place using a regeneration zone.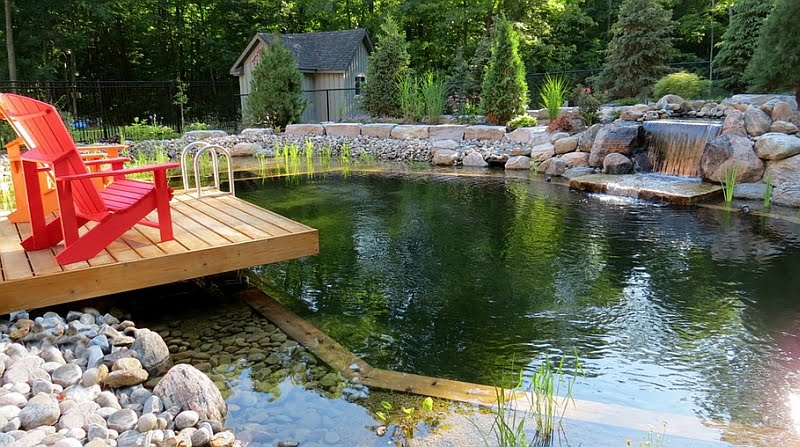 by Genus Loci Ecological Landscapes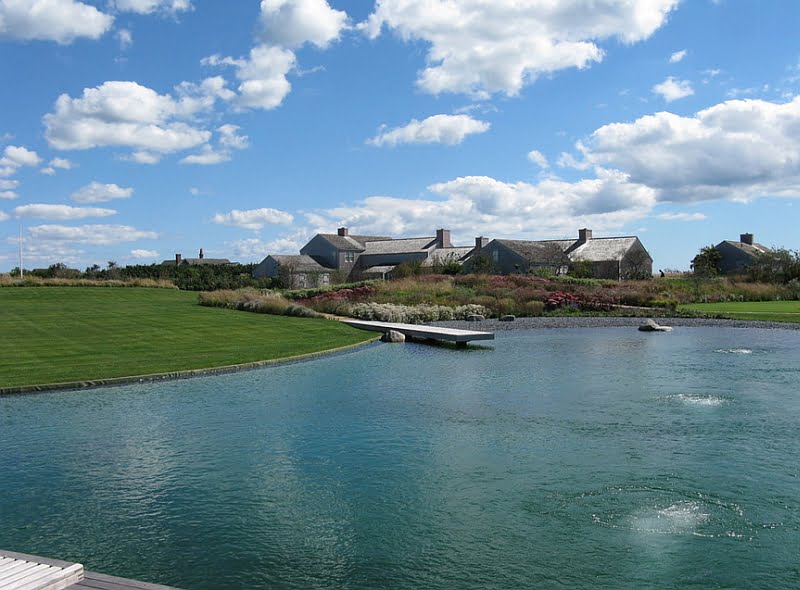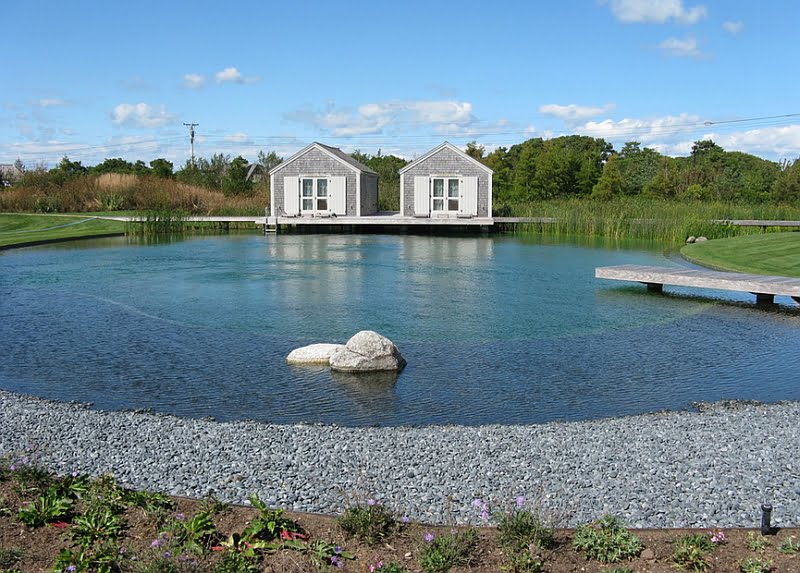 by R. P. Marzilli & Company Landscape Contractor
The size of the regeneration zone is directly proportional to the size of the pool and the amount of water that it needs to filter daily. This basically means that even small backyards can shelter natural pools in small sizes with the additional regeneration area. Submerged plants, floating plants and rooted ones alike are improving the water quality whilst maintaining the right oxygen content. These does not meant that additional plants on the sides should not exist, these add a certain appeal and they help the sustainability of the complex ecosystem.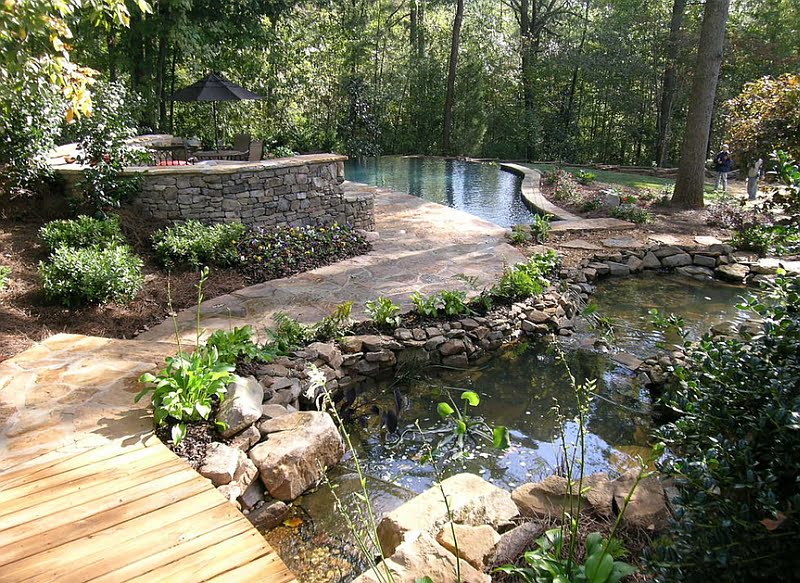 by Legacy Landscapes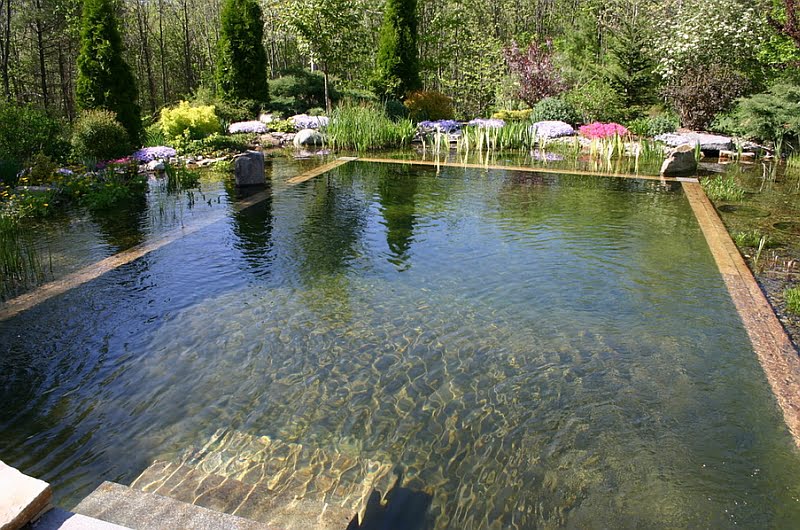 by Robins Nest Aquatics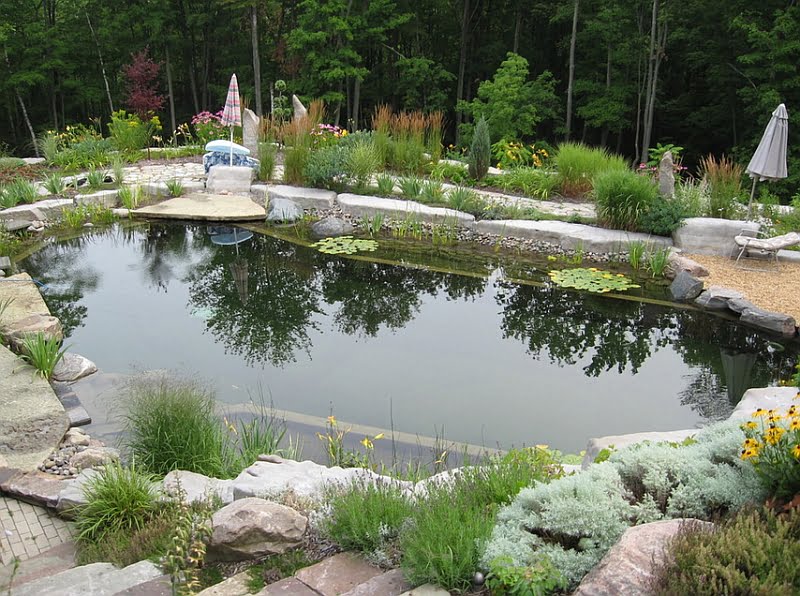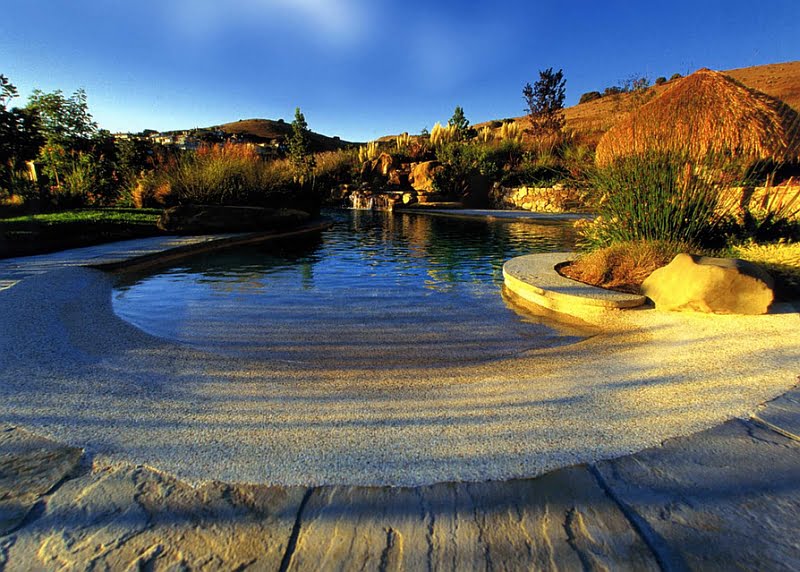 by Bradanini & Associates
Add Waterfalls in Your Landscape
Swimming pools and natural pools in particular are not just for the benefit that they offer. It`s worth knowing that there are a couple of homeowners with a swimming or natural pool that invested into them for their jaw-dropping effect or sense of proximity with nature. With this thought in mind, a spectacular asset to the aesthetic value of a pool is the waterfall. The waterfall is one of the hottest trends in outdoor pool designs mainly because they are mind blowing beautiful, they add an exotic vibe, they keep the water fresh and create one of the most relaxing sounds in the world.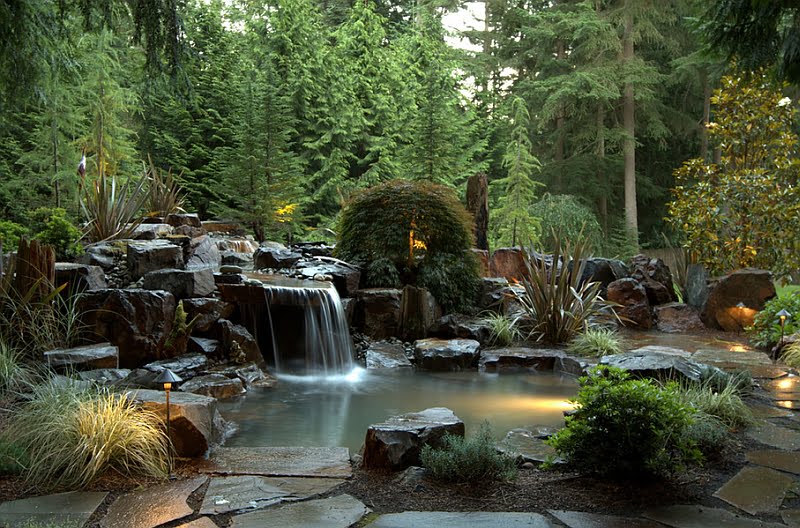 by Alderwood Landscaping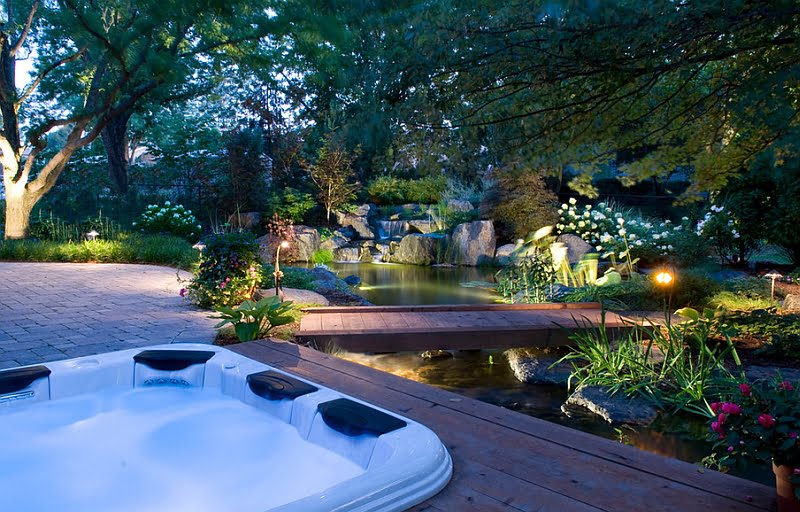 by Kane Brothers Water Features
Through natural rocks you can manipulate and shape the landscape around a natural pool magnificently. Huge basalt rocks are a popular yet very expensive choice and they add authenticity to your pool. The shape of the pool and depth are also very important factors that will determinine its appeal, simple straight lines and constant depth might kill the mood. However a less natural addition can enhance it : LED lighting. LED lighting will shape and highlight your natural pool in an unique manner after sunset.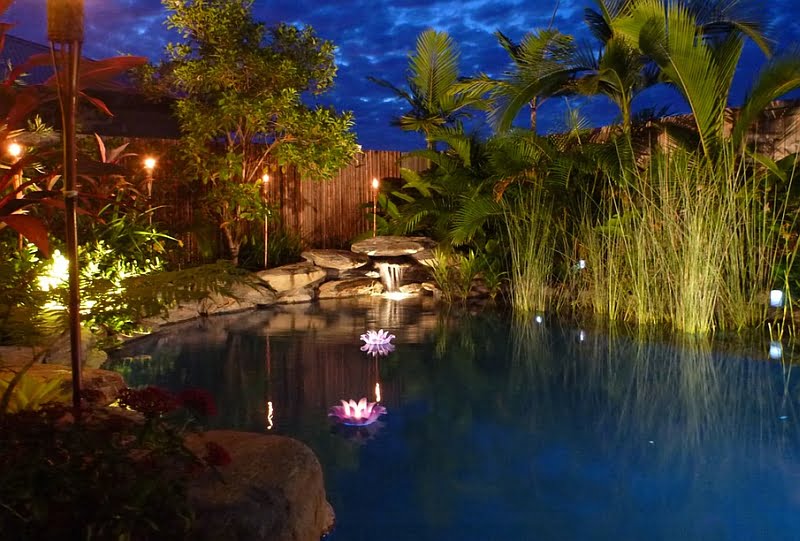 by Placid Pools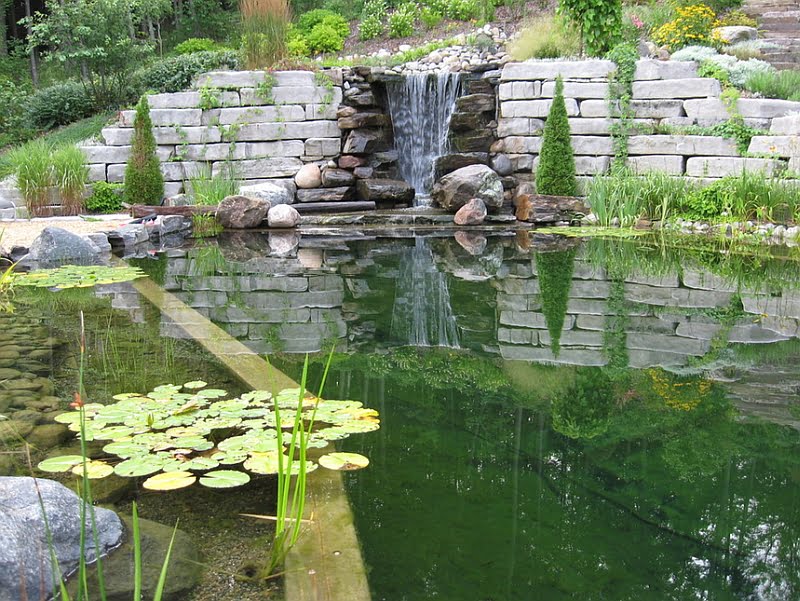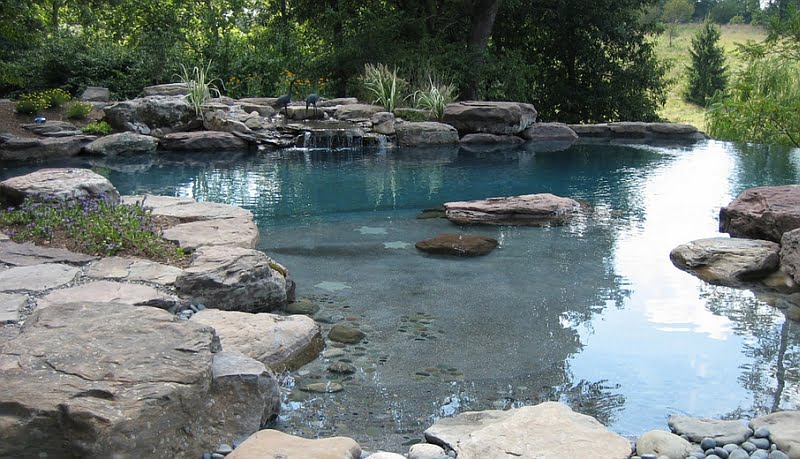 by Poole's Stone and Garden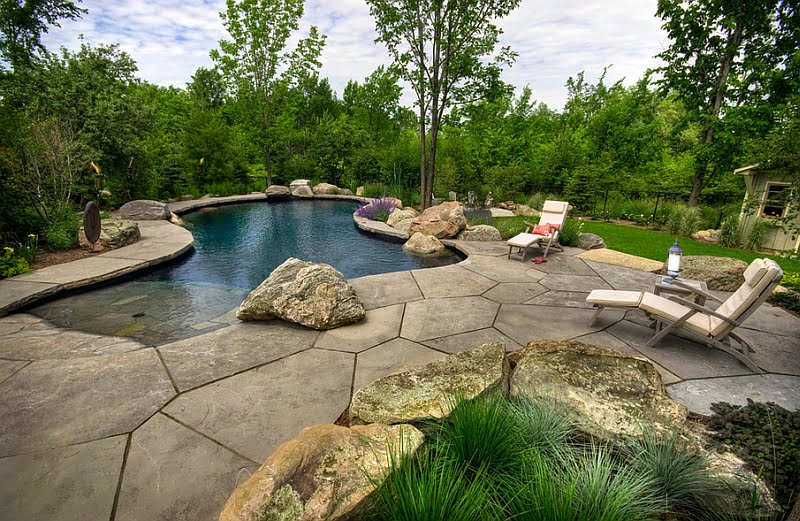 by The Landmark Group
Draw Inspiration From Nature in Your Natural Pool
The major setback of a natural pool is the maintenance, natural pools are far more demanding in terms of care then regular chlorinated pools. If you are unable to maintain such an instrument yet you still desire that connection and feeling of proximity with nature in your backyard consider making a compromise. Combine your backyard pool with the inimitable look of a natural swimming pool, draw inspiration from nature and infuse it into yours. Through some natural rocks, greenery and maybe even a small waterfall you can create something charming, beautiful.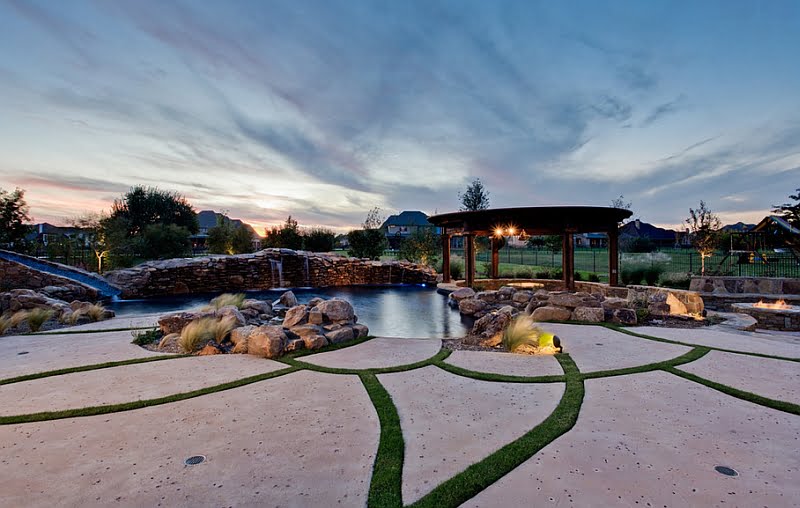 by One Specialty Landscape Design, Pools & Hardscape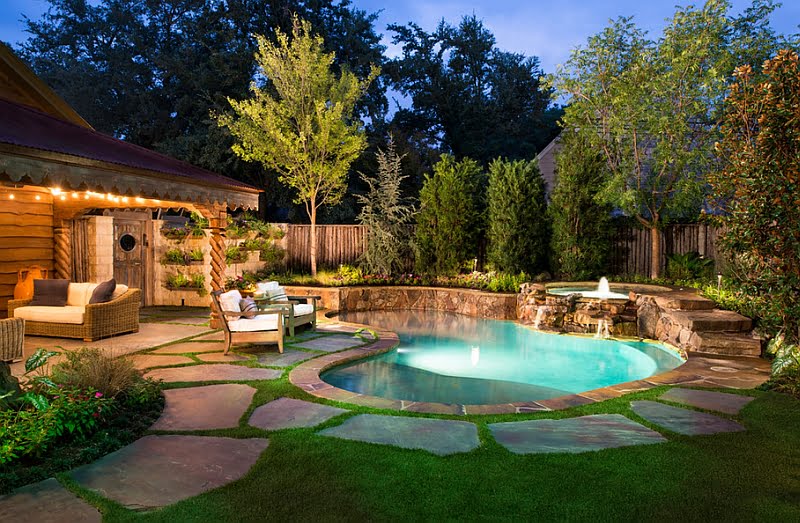 by Pool Environments
While the maintenance costs of a natural pool are near to a chlorinated pool the systems are a little more complex and delicate therefore on a long term the natural pool is more demanding.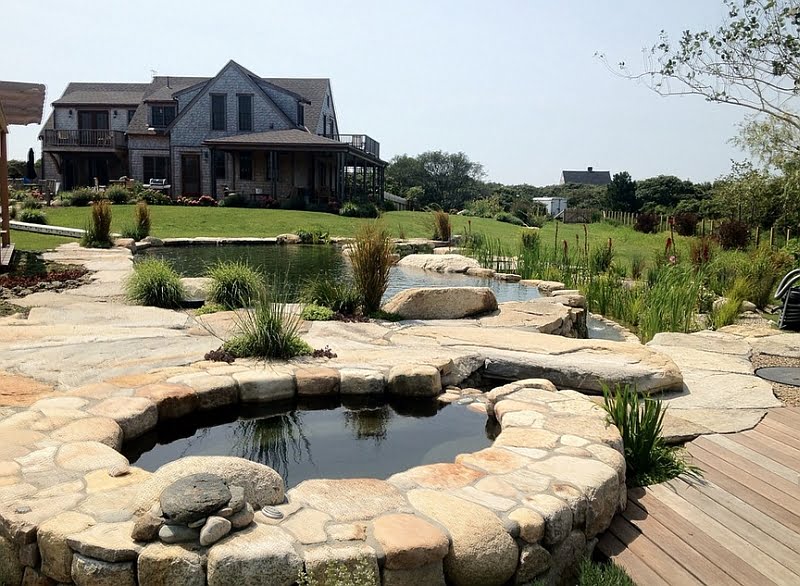 by Waterscapes – Jesse Dutra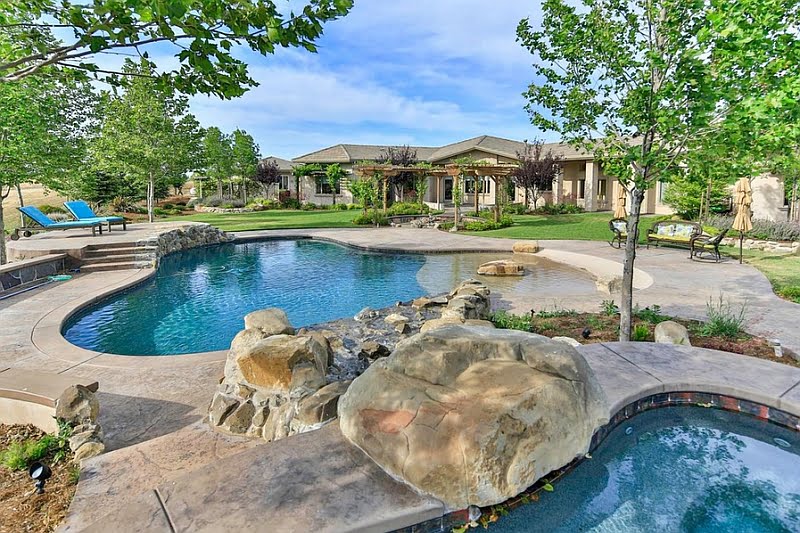 by Designworks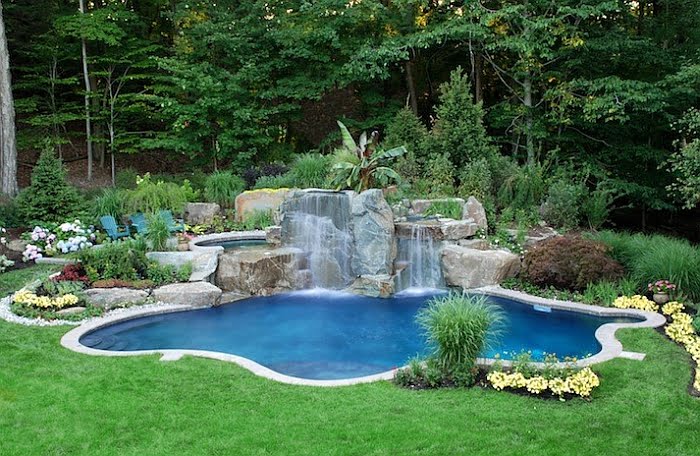 by Cipriano Landscape Design & Custom Swimming Pools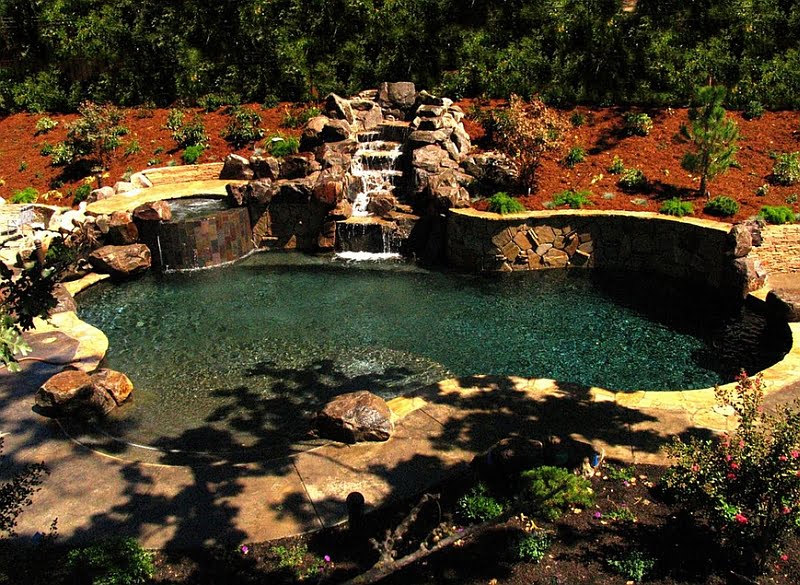 by Creative Environments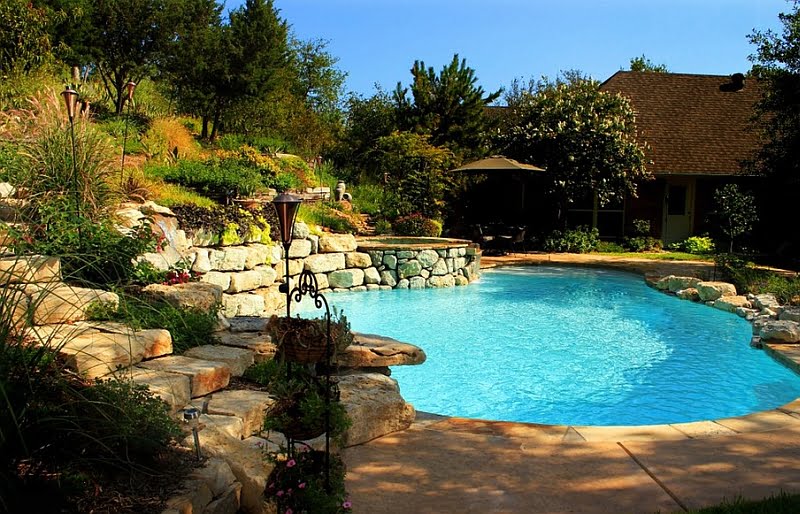 by Water Wizard Custom Pools and Service
What do you think? Is it worth the hassle? We would love to hear your opinion in the comment section bellow.
Related Articles
5 Best Above-Ground Pool Pad | Buyer's Guide and Reviews
5 Best Epoxy Pool Paint | Buyer's Guide and Reviews
10 Best Pool Cover Pumps of 2022 | Buyer's Guide and Reviews
17 Small Front Yard Landscaping Ideas To Define Your Curb Appeal