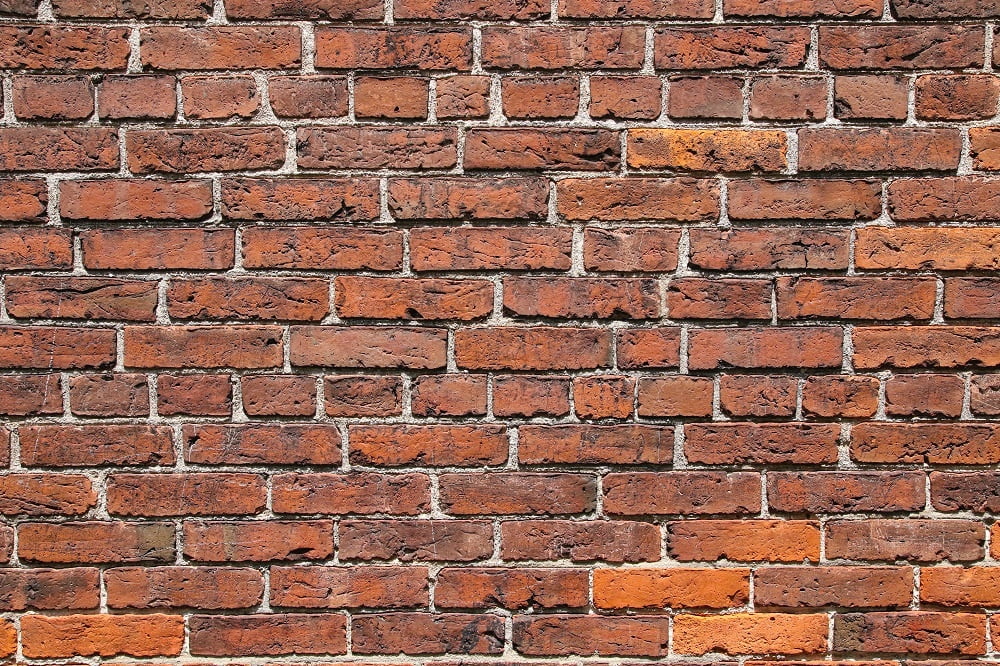 Bricks are loved by many for their beautiful aesthetic and sturdiness. However, they are susceptible to crack under extreme weather conditions. 
In order to prevent this from happening, builders use a sealant that acts as a shielding layer to preserve the brick. The most widely used sealants are clear to keep that rugged brick design while keeping any unwanted moisture out.
Finding a quality brick sealant can be difficult owing to the many unique features of formulas provided by various manufacturers. Depending on multiple factors and the brick's material, some sealants will perform better than others. 
This guide will not only help you get started with nine incredible options to choose from but give some pointers on what to look out for. Without further ado, let's get into it.
Best Brick Sealers 
IMAGE
PRODUCT
DETAILS

Our Top Pick

Our Top Pick

Black Diamond Stoneworks Wet Look Sealer

Water-based VOC compliant formula
It can be applied with a brush, spray gun, or roller
Applies a glossy, clean finish

VIEW LATEST PRICE →

MasonryDefender All-Purpose Sealer

Protects surfaces from cracking using de-icing salts
Water-based, silane sealer
Absorbs up to ¼" into the material for a complete seal

VIEW LATEST PRICE →

Foundation Armor SX5000

Solvent-based, breathable formula compatible with unsealed masonry
Texture, finish, and color of the underlying material are unaffected
Contains five times more active materials than similar products

VIEW LATEST PRICE →

Thompson's Water Seal 24111

Allows wood to naturally grey
Compatible with wood, brick, or concrete surfaces
Beads water to roll right off the surface

VIEW LATEST PRICE →

Foundation Armor WL550

Darkens unsealed surfaces to create a "wet look"
Works below the material surface to prevent films from forming
Water-repellant to reduce freeze-thaw damage

VIEW LATEST PRICE →

LastiSeal Brick & Masonry Sealer

Water-based formula is non-flammable and non-toxic
Protects against freeze-thaw damage
Hardens surfaces for greater resistance against weather, chloride, and salts

VIEW LATEST PRICE →

MasonryDefender Interior/Exterior Brick Sealer

The underlying material's color is maintained with a satin finish
Minimizes brick dust on the interior walls
Washable surface for easier washing of interior brick walls

VIEW LATEST PRICE →

Serveon Sealants H2Seal H2100

Preserves natural aesthetic quality of underlying material
Eliminates stains and any growth due to moisture 
Up to 450 square feet of coverage per gallon 

VIEW LATEST PRICE →

LastiSeal Brick & Concrete Sealer

Eco-friendly, non-toxic, non-flammable formula
Protects outdoor and indoor brick and concrete 
Bonds and strengthens bricks from dusting and thaw-freeze damage

VIEW LATEST PRICE →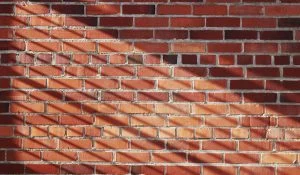 While clear sealants may be widely used, the gloss sealant from Black Diamond adds an elegant, polished look to any type of masonry. Bricks are a suitable material for this sealant as it does not darken their color. Furthermore, it is resistant to water, chemicals, UV rays, and any blunt force, providing all-around protection. 
Why Did We Like It?
When looking for a brick sealant, keeping the color of the underlying brick is a critical aspect to maintain. While many sealants have the tendency to change the shade of the brick to a darker hue, this was not the case with the Black Diamond Wet Look Sealer. 
An easy application process makes using this sealer a great experience. One of its most helpful features was the ability to clean up the application with water. Easily removing any unnecessary formula from the surrounding area was convenient. 
Additionally, the strength of the sealer does not leave much to be desired. Its water resistance works well with the water simply rolling off the treated surfaces. UV rays have no effect, neither do strong chemicals, making this sealant perfect for use anywhere.  
What Could've Been Better? 
Achieving the "wet look" on a brick surface can be a beautiful effect to pull off. The wet look stone sealer from Black Diamond aims to accomplish this to some degree. However, a white, milky residue/layer is formed at times, which is the case with many "wet look" sealants.
Pros
Covers 500 feet

Easy water cleanup

Indoor and outdoor use

Preserves color of the brick
Clear formula with fantastic waterproofing features is what makes up this all-purpose sealer from MasonryDefender. It is a breathable formula which means any trapped moisture is let out to prevent a film from forming. Additionally, it is resistant to freeze and thaw damage making it perfect for surfaces exposed to regular moisture.
Why Did We Like It?
Special features in formulas can increase certain functions in them over that of others. The waterproofing of this MasonryDefender all-purpose sealer gives an exceptional performance. 
Not only does it have a clear finish, but the formula can expel moisture that seeps past the sealant layer. This "breathability" prevents any water from forming pockets underneath it. 
Using a low-pressure garden sprayer is all that is needed to apply the sealant to the material. This ensures an even coating throughout for full coverage. If any extra areas are covered mistakenly, they can be wiped off using a soap and water mixture. 
Thanks to its water-based formula, there is little odor released during application. Additionally, the water-based solution makes cleanup more manageable as well. Overall, the application is a convenient process. 
What Could've Been Better?
Applying this sealant formula is not supposed to affect the color of the underlying material. However, on denser surfaces, the formula does cause a slight darkening to occur. When using it on a compact brick surface or any similarly dense masonry, be aware of this potential concern. 
Pros
Low odor

Waterproofs porous materials


Clear finish

Does not form moisture pockets
Cons
Potential darkening on some surfaces
Approved and used by the Department of Transportation in several states to protect roads and bridge decks, the SX5000 from Foundation Armor is a trusty sealant option. Not only does it have a clear finish, but it preserves the natural texture and color of the material it covers. 
Why Did We Like It? 
Getting approval from the Department of Transportation is not a small feat; expectations were high when using this sealant. The way it works is it penetrates the pores of the masonry to form a barrier. There is no surface layer formed as such. 
As a result, the waterproofing is all within the material itself, cutting out about 95% of water absorption. Additionally, the internal bond of the sealant keeps the natural look of the material. There is no clear indication or surface film to show a sealant has been applied. 
To help the application process, a pump sprayer is used to apply even coats. There is a rating of seven to ten years with two back-to-back coats. These coats are resistant to UV rays, freeze and thaw cycles, and efflorescence, increasing the lifespan of the concrete. 
What Could've Been Better?
Particular conditions must be met to apply this sealant effectively. Conditions such as the time of application as well as climatic conditions can affect how well the sealant will perform once applied. This can open up a plethora of possibilities as to why the sealant is not performing adequately. 
Pros
No peeling or flaking

Up to seven to ten years of protection

Easy pump spray application

Ideal for both indoor and outdoor use
Cons
Requires specific conditions for application
Thompsons Water Seal is a versatile sealant to waterproof a variety of material surfaces. It works best on more porous surfaces to build a barrier against moisture. The waterproofing is strong enough to bead the water on most surfaces completely.  Additionally, it is easy to apply to any surface with a brush or roller. Overall, it is a safe choice for sealing porous surfaces from moisture. 
Why Did We Like It? 
Setting this waterproof sealant apart from the other is the versatility with which it handles different materials' porous levels. This flexibility ensures the formula will be able to handle moisture well no matter where it is applied. 
Incredibly easy to handle and apply, the setting and drying time is relatively minimal. Either a brush or spray gun can be used to apply the solution. Only one coating was sufficient in keeping the water off the treated surface. 
No mixing or thinning is necessary with this sealant. Simply pressure wash the surface clean and apply the solution directly once dried. 
Depending on the porosity of the material treated, the sealant was able to repel the water completely. The sealant was able to bead the water to roll right off on some materials. 
What Could've Been Better?
Due to the nature of the formula, this sealant is designed for use primarily on external surfaces. This does limit its usability if the surface is to be treated indoors. Of course, the versatility of compatible materials does make up for this, but the exterior exclusivity of the formula does handicap it.  
Pros
VOC compliant

Strong waterproofing

One coat is sufficient

Easy application with spray gun or brush
Another great product from Foundation Armor, the WL550, is an excellent choice for those who want the "wet look" on their masonry. It attains this effect by darkening the surface material slightly. As it is a penetrating sealant, there is no film formed on the surface; all the protection is within the material itself. 
Why Did We Like It?
Applying the WL550 is an easy procedure to go through. It spread easily along the surface and permeated into it almost immediately. The strength of a single coat is astonishing in how robust the waterproofing is in such a small volume. 
The effectiveness of the waterproofing of this material is impressive. There was some beading of the water droplets on some surfaces. Using a sprayer is advised in order to get an even coating. An even coating of sealant allows the waterproofing to perform better. 
Additionally, the material remained clear, with no films formed for a polished result. The darkening of the material in order to maintain the wet look is a great feature. Masonry looks fresh and high quality with this sealant that also protects it sufficiently. 
What Could've Been Better? 
Wet look sealants tend to have white spots formed after some exposure to water. The WL550 is no exception to this. While the chances of it happening are on a case-by-case scenario, it remains a possible occurrence in your application and use. 
Pros
Breathable formula

Easy and simple application

Single coat application

It lasts three to five years
Cons
Susceptible to white spotting
For an excellent sealant that can be used indoor or outdoors, LastiSeal offers an outstanding formula in their brick and masonry sealer. A 15-year warranty backs their claims of a long-lasting waterproof barrier. Additionally, it is resistant to UV and freezing damage as well for complete protection against any natural elements.
Why Did We Like It?
Once this sealant is applied, it almost immediately was pulled into the material. The thin viscosity allowed it to penetrate the pores of the surface well. After applying multiple coats, there was no sheen on top of the material to give away any signs of a sealant being applied. 
Multiple coats allow for a more secure barrier to be formed to keep moisture out. The performance of the LastiSeal formula was outstanding in preventing leaks and water as well as standing up against UV rays. 
A unique feature of this sealant is the no odor solution that makes it safe for indoor use. It is versatile and can be used on masonry, concrete, and wood. Additionally, with a fast drying time of two to three hours, this formula is convenient to use for any surface, be it indoors or outdoors.
What Could've Been Better?
This sealer does not have a thick consistency like other sealants. As a result, the method of application used can determine how evenly it is applied. Using a spray gun with thinner viscosity sealants is recommended for even coats. Brushes are another great alternative, while rollers have the least control over even application. 
Pros
No odor

Indoor and outdoor use

It prevents spalling and dusting

Spray, roll, or brush application
Designed for use exclusively with bricks, this sealant from MasonryDefender is a heavy-duty performer. It is compatible with both indoor and outdoor bricks to keep out moisture and preserve the integrity of the brick. Maintaining the color of the brick is essential, but the MasonryDefender sealant also adds a slight sheen when dried for a clean look. 
Why Did We Like It?
Using this sealant for any brickwork is a great investment opportunity. Not only does it keep out moisture, but it also preserves the bricks themselves. 
Brick dust is a common occurrence where the interior bricks chip and wear away into fine dust. This sealant keeps the brick together and eliminates the need for any cleanup of brick dust permanently. 
Additionally, it was able to provide a washable surface for cleaning interior bricks. These two features combined make this solution perfect for indoor brickwork such as chimneys. 
The bright sheen that the sealant gives off when dried makes a simple wall look more attractive for outdoor use. Any water is repelled to prevent water-freeze damage in the bricks. Overall it is a great performer for bricks both indoors and outdoors. 
What Could've Been Better? 
As is the case with many water-based acrylic sealants, a white, cloudy layer can form on the surface of the material. This is not a guaranteed occurrence with every application of the sealant. It is simply a possibility that should be considered before applying it. Testing beforehand on smaller areas is always advised. 
Pros
Water-based acrylic formula

Dries in one to two hours

Easy application with a brush, roller, or airless sprayer

Shinier finish with more coats
Cons
Potential clouding on material
Serveon's sealant is truly a feat in the waterproofing sealant world. A clear formula that can keep your bricks looking their natural best while keeping moisture out. Stains and other growth like moss and mold are removed with this formula. Paired with an easy application process that leaves no white film, the Serveon is a fantastic option.
Why Did We Like It?
Any sealant which preserves the natural look of the material it is coated on is always welcome. The white film that is susceptible to forming on other sealants does not occur as often when using the Serveon sealant. The application conditions are lenient and, as a result, easy to handle.
A helpful feature is the maintenance that the sealant performs on the material. Preventing any stains from moisture, as well as keeping mold and moss from forming, are valuable features in damp environments. The resulting extension to the life and appearance of the treated material is a welcome bonus.
Drying times on the Serveon sealant are pretty minimal. The thin viscosity of the solution allows it to permeate the material easily. The resulting barrier formed within the material keeps out water and other unwanted contaminants well. 
What Could've Been Better?
While the Serveon sealant is touted as a single coat application, it still has a thin viscosity. This may not be sufficient for some more porous surfaces. As such, multiple coats may be necessary to achieve a completely waterproof seal around the treated area.
Pros
One coat application

Stops cloudy layer from forming

Clear finish

Dries quickly
Cons
Thin viscosity may require more coats
Another sealant from the LastiSeal brand, the brick, and concrete formula, is an alternative sealant option. It shares similarities with the sealant from LastiSeal that is specialized in brick and masonry. All the protective resistances to UV rays, de-icing salt, and water are present in this sealant. 
Why Did We Like It?
There is little that sets this sealant apart from the brick and masonry formula from the same LastiSeal brand. This is by no means a disadvantage, as the performance of this brick and concrete sealant is more than satisfactory. 
With a simple application process that requires little preparation, this sealant was applied easily. A few passes of the pressure hose washed off any residue and dirt to allow the sealant to permeate the material and form the barrier. 
The sealant is rated to last a full 15-years of waterproofing before requiring a re-application. While these claims are astounding on paper, it is still a remarkable feat if they withstand even half the time of seven years. Regardless, the sealant has an incredibly strong bond that is not susceptible to be worn away any time soon. 
What Could've Been Better? 
Similar to the brick and masonry sealant, this brick and concrete sealant requires specific conditions to be applied correctly. The time of day, as well as temperature and climatic conditions, can affect how well the solution permeates the material's surface. Specifically, meeting these conditions can be challenging for some in locations with extreme weather. 
Pros
Easy application with spray, brush, or roll

No-slip finish

Long-lasting life

Clear finish
Cons
Requires specific conditions for application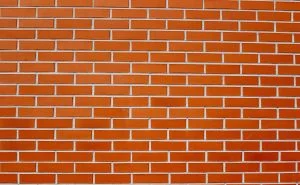 Brick Sealer Buying Guide
Sealing bricks is often an overlooked necessity as, in our daily lives, bricks are the most widely used sturdy construction materials. While they may be able to withstand significant amounts of force, moisture and extreme exposure can break them down from the inside. 
Moisture can seep into untreated brick and expand the pores inside, causing it to crack and decay. Similarly, freezing and thawing of ice surrounding the brick cause the brick to expand and contract, also causing an eventual breakdown. 
This is why a sealer is a necessary precaution to take in order to preserve the look and quality of the brick for extended periods of time. However, sealers have different attributes that protect the brick from specific contaminants better than other sealant options. 
In order to make the most informed decision, keep in mind these points to ensure the sealer you buy has all the right specifications for your bricks' condition. 
Finishing Options
Some brick sealants have a special finish that can bring a specific look to the brick once dried. Common finishes in brick and masonry sealants are clear, "wet look," and the matte look. 
For those who wish to maintain the natural look of the brick, a clear finishing formula can be used. This solution permeates the brick, and it is not immediately evident that a sealer has been applied. 
As is evident from its name, the "wet look" sealer finish gives off a wet look to the brick once dried. Some prefer wet look finishes as they keep the brick looking new and high-quality. The caveat here is the potential for a white film to form, albeit the chances of it occurring are not guaranteed. 
Matte finishes are used to add a subtle look to the treated brick. These matte finishes are not as shiny as the wet look finishes and not as see-through as a clear finish. It gives off more of a sheen that is between the two other finishing options. 
Depending on the material being treated, different finishes will have different effects. Keep in mind how the finish will interact with the brick when choosing a sealant.
Interior Or Exterior Use
When choosing a sealer, one of the most important factors is whether the brick to be treated is indoors or outdoors. Depending on the location of the brickwork, some sealers will work better than others. 
Exterior sealers are typically more durable in handling climatic conditions such as UV rays and heavy moisture exposure. These sealers are explicitly designed to be able to hold up in these conditions. 
On the other hand, sealers that are meant for interior work will not perform well in outdoor conditions. They have been formulated to protect against different kinds of contamination and breakdown. 
Application Method
The number of coats required determines how much sealant is needed for a project. One coat applications use far less formula and are easier to apply. Alternatively, multiple coats can be tedious for larger areas and require more sealer. 
Depending on the viscosity of the sealant, the application method will have different effectiveness. Spraying is compatible with thinner sealers and gives an even coat, while brushes or rollers are better suited for thicker viscosity sealers.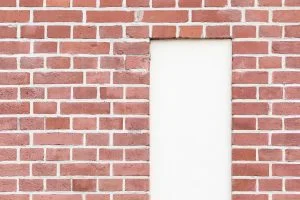 Verdict 
Any one of these sealants is more than satisfactory in the results they give. They get the job done in keeping bricks fresh and clean. 
Black Diamond's Wet Look stone sealer is an excellent option for those who want a special touch on their brickwork. Alternatively, the SX5000 from Foundation Armor performs well in maintaining the natural look of the bricks with a clear finish. 
For a waterproofing sealer, the all-purpose sealant from MasonryDefender can keep out water by permeating the brick and allowing moisture to escape the barrier, preventing any film from forming. 
Whatever the location and condition of the brickwork, a good quality sealant can extend its lifespan by several years. If you want your bricks to remain in tip-top shape, investing in a sealer is the way to go. 
Related Articles
5 Best Paver Sealers for a Wet Look of Epic Proportions in 2022
7 Best Grout Sealers For Shower [Reviewed & Buyer's Guide]
9 Best Caulk For Your Showers and Bathtubs [Buyer's Guide]
9 Best Glue for Metal to Wood [Reviews & Buyer's Guide]
9 Best Granite Sealers Of 2022 [Reviewed & Buyer's Guide]