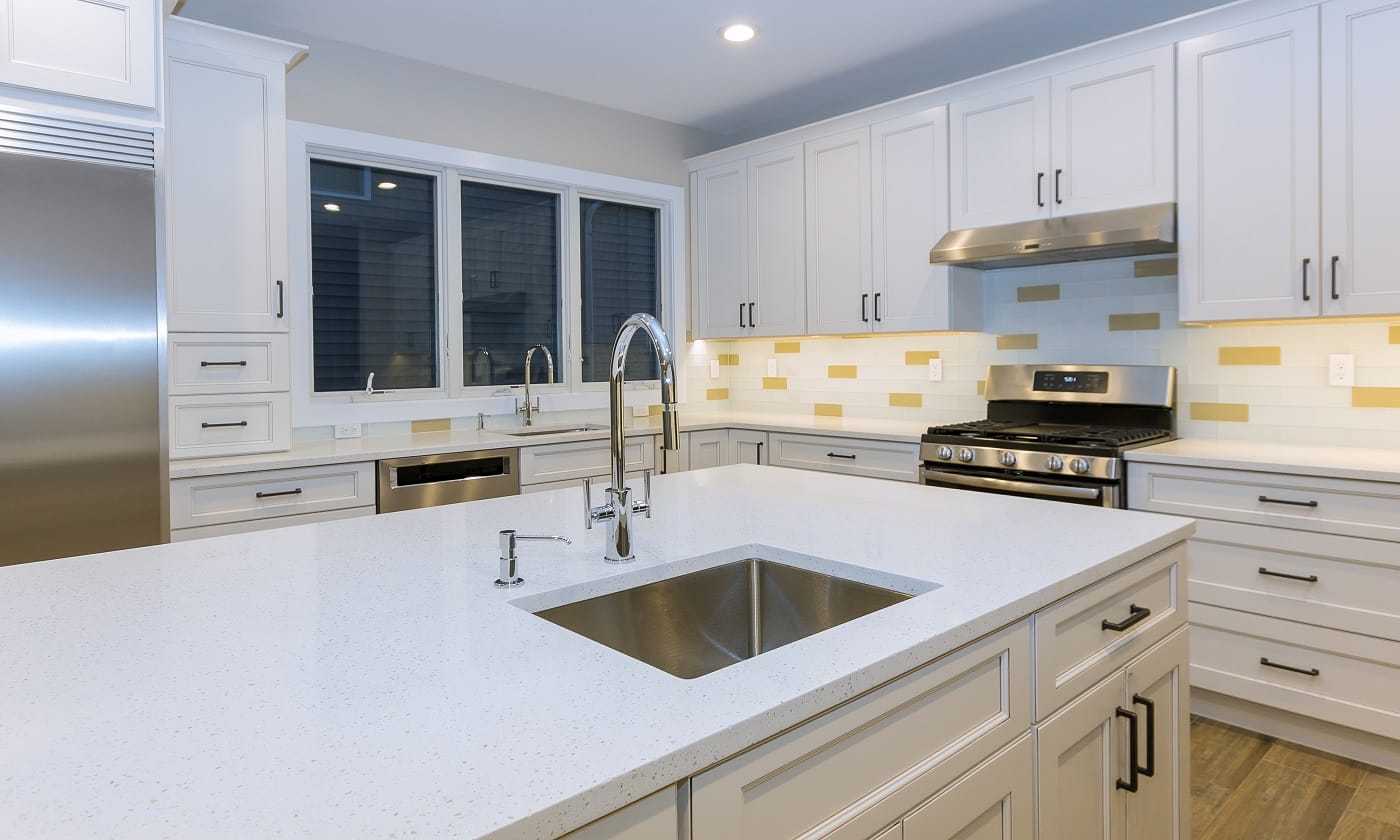 Isn't it heartbreaking to see stains and dirt collecting around your bathroom tiles and on your favorite tabletop? Today we are telling you how to prevent it.
Bathroom tiles becoming slippery and kitchen countertops getting stained is nothing new to homeowners. But it is necessary that you know how to protect these beautiful accessories that you have installed in your house. 
Today, we are going to take you through the 7 best grout sealers that can help you tackle the problem. In this guide, we are going to discuss the products in detail, along with their respective pros and cons. We also have a buyer's guide at the end to help you better understand what to buy. 
So, without any further delay, let's dive right in!
Top Grout Sealers For Showers
IMAGE
PRODUCT
DETAILS

Our Top Pick

Our Top Pick

Aqua Mix Sealer's Choice 30882-4

Available in multiple sizes
Water-based formula
Food-safe

VIEW LATEST PRICE →

Black Diamond Stoneworks NG-PT Granite Sealer

Best for stone countertops 
Water-based solution
Odorless formula

VIEW LATEST PRICE →

Miracle Sealants 511QT6 Sealer

Suitable for both interior and exterior use
Slip-resistant
Resistant to weather conditions

VIEW LATEST PRICE →

StoneTech CECOMINOD080896 Heavy Duty Grout Sealer

Suitable for a variety of stones
Water-based solution
Covers 1,000 sq feet area

VIEW LATEST PRICE →

Miracle Sealants GRTSLRAEROCS Grout Aerosol Spray

15 oz. of sealant
Works on all kinds of stones
Weighs 1 pound

VIEW LATEST PRICE →

Tuff Duck Granite Sealer

1-gallon solvent
Provides 5 years protection on interior surfaces
Non-acidic formula

VIEW LATEST PRICE →

Stella Sealants SS-7004 Marble Sealer

Available in multiple sizes
Has no odor
No mold formation

VIEW LATEST PRICE →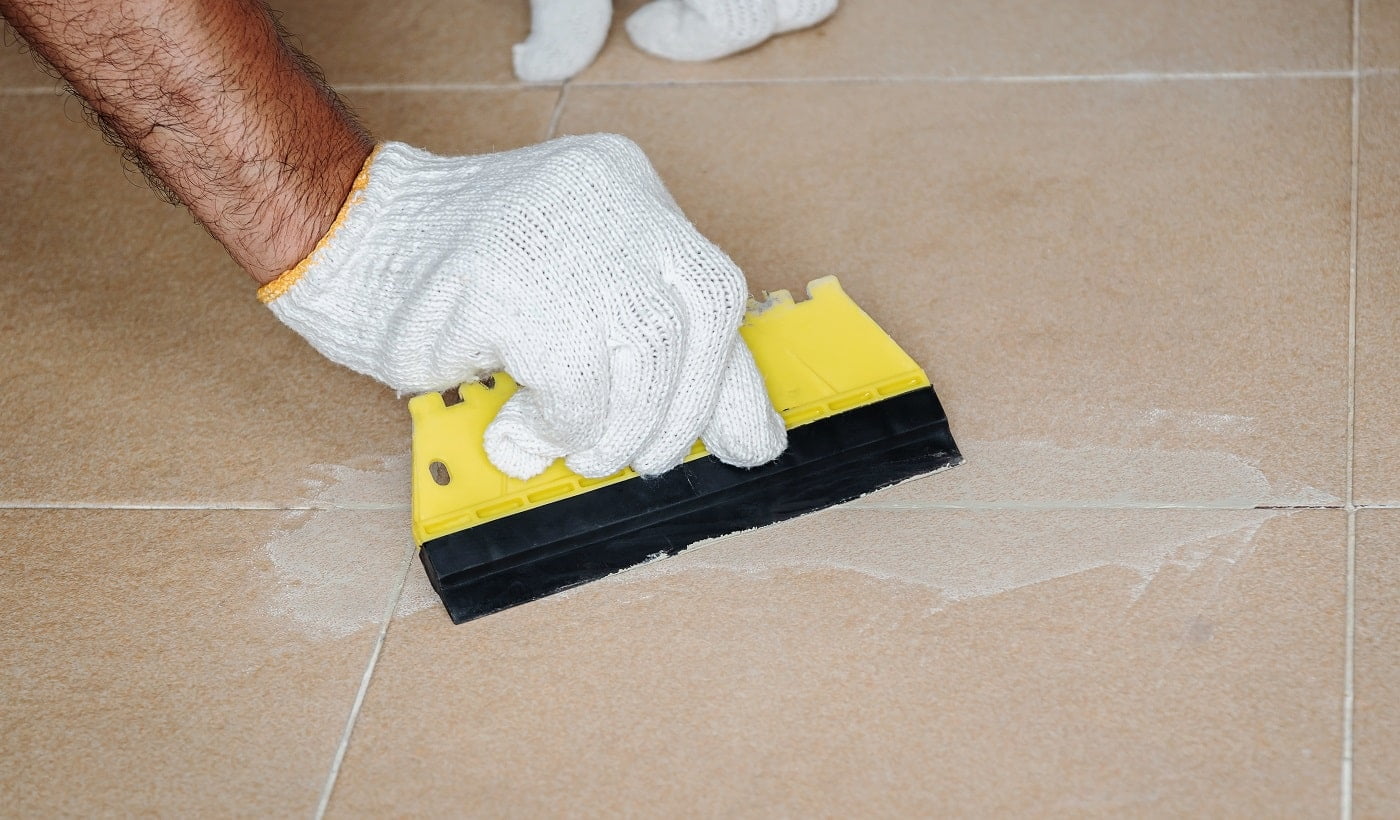 For anyone who is looking for a water-based formula that is perfectly suited for sanded grout, the Aqua Mix Sealer's Choice is an excellent option. It is super-convenient to use and delivers a crystal-clear look once it dries up. 
To know more about the product, keep reading!
Why Did We Like It?
For us the most important thing is the ease of use and this item aces it. It can be used by amateurs and professionals alike without any prior knowledge. Even if you have not used it before, you can use it to seal grout without much hassle. 
Moreover, you can use this formula anywhere you need to without having to worry at all. It sinks deep into the grout but ensures that it does not get discolored. Nobody likes formulas that are acidic and risks discoloring the grout. 
The formula is also food safe, and thus you can use it in any place you please, even in the kitchen, without the risk of poisoning. Also, the mixture dries up and cures pretty fast. In less than 48 hours, it delivers a clean and almost natural look. It is an excellent choice if you are looking for fast results.
What Could've Been Better?
After using this product a few times, we can say that there are hardly any complaints that we can make about the result it delivers. However, we have to tell you that the formula is a little thin, and you will have to put a few coats to get the desired result. 
Pros
It can be used by everybody

Safe around edibles

It does not discolor the grout

It dries up quite fast
Cons
The product is a little thin
The Black Diamond Stoneworks NG-PT Granite Sealer is a blessing for all looking for a formula that is more than a grout sealer. In case you are working on a project where different kinds of hard surfaces need protection, it is a multipurpose sealant like this one that can come to your aid.
Why Did We Like It?
The bottle in which the product is packaged is extremely convenient to use and very portable. It is a 16 ounces spray bottle that is quite compact and very suitable if you need to get light touch-ups or work on small projects. 
Furthermore, what makes it multi-purpose is the non-toxic and non-corrosive formula. Because of this, you do not have to restrict yourself to using it on just grout. You can very well use it on granite, cement, or other kinds of stones that might need surface protection. 
On top of that, the fact that it is food safe makes it suitable for kitchen tops. You can add that extra layer of protection to your kitchen granite to prevent scratches and also make it skid-proof. Additionally, the application is very simple: just use the sprayer on the desired area and wipe off the excess formula.
What Could've Been Better?
Some users have complained that it leaves a cloudy trail when used on dark-colored granites. This is not new to grout and granite sealers. However, to prevent such a problem, we suggest that you spray the product on a small area of the granite or the grout before using it on the entire area. 
Pros
Great packaging

It can be used on multiple surfaces

Prevents scratches

Very simple to use
Cons
It makes the stone look a little cloudy
Next up on our list, we have the Miracle Sealants 511QT6 Sealer. This is quite different from the regular formulas that are available on the market. It takes the grout depth into consideration and seeps deep within to provide more extended protection to the grout and the surrounding tiles.
Sale
Why Did We Like It?
What really stood out for us about this product is the long-lasting protection that it provides. This sealer is a solvent-based formula that goes deep into the grout layer and thus provides longer-lasting protection from decay and damage. 
It is most suitable to be used in areas that become slippery due to regular water usage. Because of the slip-resistant finish it provides the tiles, you and your kids can play in the rooms too without fearing a fall. 
Moreover, it can also help you to reduce the time and energy that you spend on cleaning. It deposits a protective coating on the grout and the surrounding tiles, thereby reducing the chance of them catching stains. With this, your tiles will look brand new for a very long time. 
What Could've Been Better?
Well, we have been using this product for a while now, and we must say we're pleased with the performance. However, we need to mention that it is a little pricey as compared to the standard ones available on the market. But the result it delivers is totally worth the price. 
Pros
Provides long-lasting protection

Prevents slipping

Protects from stains

Quite easy to use
The StoneTech Heavy Duty Grout Sealer is quite a popular name on the market because of the versatility it provides to the users. You can even try it on marble, and it will show no discoloration. The formula is non-acidic and can be safely used on a range of surfaces without you having to worry that it will damage them.
Why Did We Like It?
If you are worried about water or oil-based stains, this product can completely take care of that. One coat of this on your tiles and they will be resistant to stains and water spots for a very long period of time. 
However, it is the versatility that this item offers which caught our attention in the first place. It is fit to give protection to grout and other varieties of stones such as granite, marble, ceramic, and the likes. 
Moreover, its water-based formula is highly effective when it comes to protecting the grout against any form of stains caused by water or oil. It provides solid protective layers against stains, thereby reducing the effort that you have to otherwise put into cleaning them. 
Additionally, once it dries up, it delivers a very natural look. When put on granite or grout, it does not make it cloudy or give it a bulky appearance. Your guests won't be able to really tell that you have applied a sealer!
What Could've Been Better?
The only glitch with this item is that it has a relatively smaller coverage in comparison to the other sealers that are out there. It can only cover 1,000 square feet of area and thus becomes quite unsuitable for commercial purposes. However, if you have a small bathroom or a residential area, the quantity is quite sufficient. 
Pros
Highly versatile

Increases the durability of the tiles and grout

Helps to prevent stains

Dries up quite fast
Cons
Quantity is less is used for commercial projects
Looking for a fast and effective way to seal grout? The Miracle Sealants GRTSLRAEROCS Grout Aerosol Spray is here to your rescue. This item is unique in its capacity of providing an invisible layer of coating to your tiles and grout. Thereby keeping decay and stains away for a long time.
Sale
Why Did We Like It?
This item will totally eliminate the need to buy multiple sealers that you end up purchasing for different surfaces in your home. 
You can use this indoors or outdoors, on new and old grout, and on a variety of hard-surfaces and stones. The formula is designed to give protective layering to all such surfaces. 
Moreover, the way this item is designed, the application becomes very convenient. It comes in a 15-ounce spray bottle that helps to keep consistent pressure to ensure that you get equal and even coverage.
You do not need any separate tool to apply the solution and can directly spray it from the bottle. 
Additionally, we have to say that we were quite impressed with the coverage that such a compact sealer sprayer provides. It can easily cover 250 linear sq feet of area without much trouble, and that, too, provides an even coating.
The best thing is that it penetrates the grout layer quite fast and seals it for a good amount of time.
What Could've Been Better?
After using the item, we have no complaints about its performance. However, it would have been better if it was packaged well. The box it arrived in was not very sturdy, and there was a chance that the liquid could have spilled.
Pros
Can be used on a variety of stones

Very easy application

Impressive coverage

Cures and dries up quite fast
We have almost reached the end of the list, and next up, we have the Tuff Duck Granite Sealer. We were quite impressed by the sheer strength that this sealer exudes. It creates a protective layer to prevent porous stones and grouts from catching stains and getting damaged.
Why Did We Like It?
If you are working on a bigger project, what is needed is a solution that can provide a high-quality coat and also penetrate deep within the layers of grout and stones. 
The quantity is good enough for you to take on projects as large as 800 sq feet. And even after you are done, you will have some leftovers. You can use this for touch-up purposes later.
Additionally, the solution contains a multi-purpose formula that works to protect both the grout and surrounding tiles from decay and stains. We say it is very versatile because it is suited to protect not just grout but a variety of natural stones that are porous in nature. 
The sealer is designed to penetrate to the end layer of the natural stones and make sure that all the pores are covered to prevent moisture from accumulating. It also prevents unwanted bacteria formation.
What Could've Been Better?
We do not have any significant complaints against the product apart from the fact that it has a pungent odor. We suggest that you wear a mask or cover your face while applying it to the grout to avoid the strong smell. Also, consider moving your pets away from the area when you are applying the sealer. 
Pros
Can cover big areas

Provides a top-notch coat

Works on grout and tiles alike

Prevents bacteria formation
We are going to wrap up our list with the Stella Sealants SS-7004 Marble Sealer. It is well-liked by customers who want good value and effective action from the sealers. This premium-quality solvent offers endless versatility and long-lasting results. You can keep reapplying it in intervals to enjoy years of magnificent, clean stones.
Why Did We Like It?
If you are worried about your kitchen tops and bathroom tiles catching stains from regular water use, can rest assured that the problem will be solved. This item offers maximum protection from stains. 
Be it your spectacular granite countertop or your bathroom tiles, all will be protected from the risk of staining with the help of this product. 
Plus, the formula is designed keeping in mind the need to preserve the beauty and the magnificence of your natural stones. It does not cause any form of discoloration and keeps the natural feel intact. It is very suitable for both interior and exterior uses.
Moreover, the product aims to sink deep into the pores of the grout and stones and prevent any form of bacteria formation. It also prevents water from entering, thereby keeping moisture from seeping into the pores and damaging the stones and tiles when they contract and expand. 
What Could've Been Better?
When applying, we noticed that the solvent is thin and would not be enough if we just applied a single coat. We had to apply 2 coats which took up a lot of the sealer. Keep this in mind while estimating how much product you would need to cover the area that you are working on. 
Pros
It prevents stains from forming

Does not cause discoloration

Easy to use

Stops bacteria formation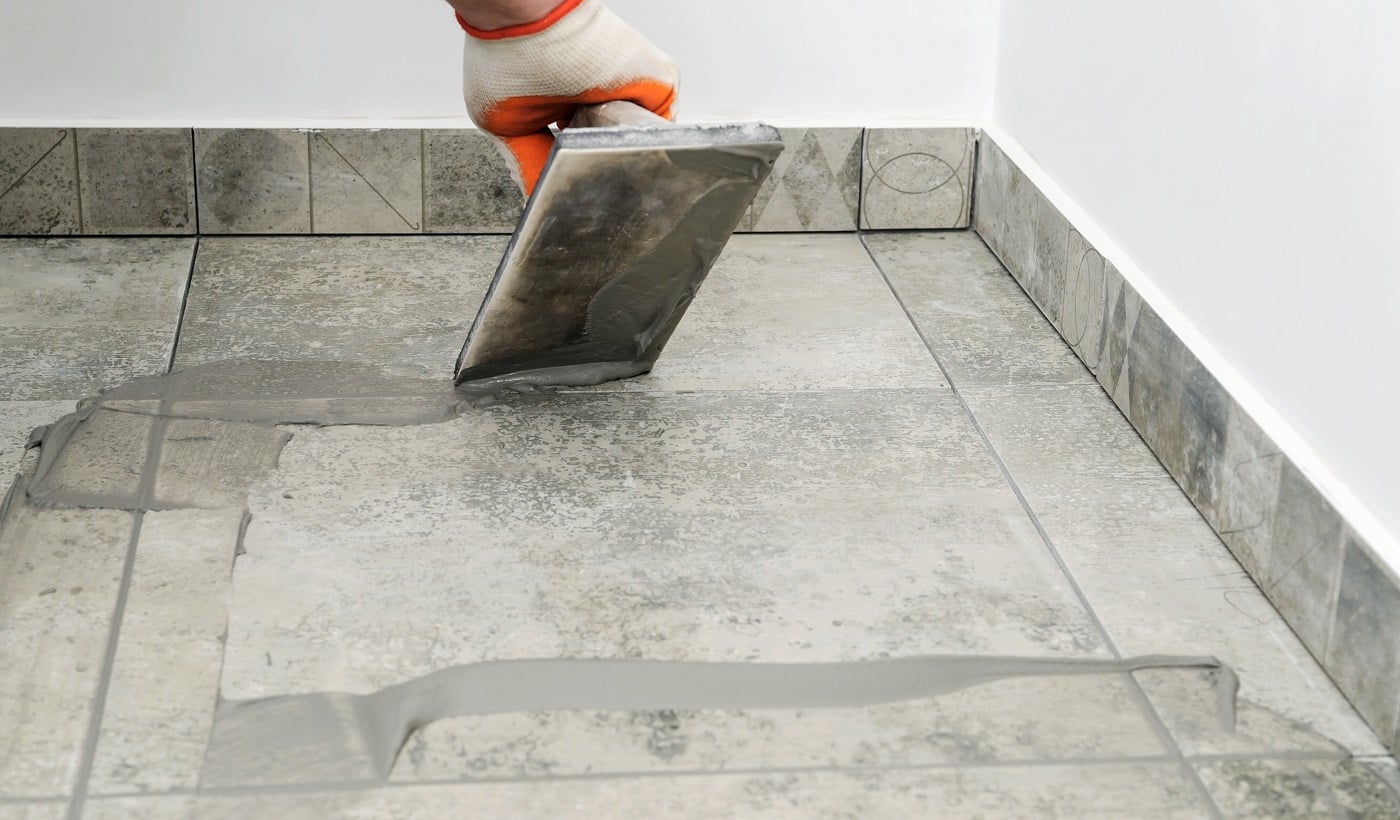 Shower Grout Sealer Buyer's Guide
Now that we have spoken about the features and the pros and cons of the 7 top grout sealers, we hope it will help you decide better. But we understand that you still might have some doubts lingering in your mind. 
Knowing about the features is not enough, and there are a few more factors that you need to take into consideration when deciding to buy one. And in this section, we are going to take a look at some of these factors. 
Let's see what they are!
Surface
When deciding which product to go for, it is very crucial that you first inspect the surface that you are going to use it on. In case you are working on a big project, we recommend that you opt for a gallon-size sealer.
How big of an area a pack of sealer can cover is clearly mentioned on the packages, and it is advisable that you read carefully before buying. To give you an estimate, a standard grout sealer should cover somewhere around 1000 ft to 4000 feet for every gallon of solvent. 
Resistance To Oil And Water
While choosing an option, it is smart to go for one that is oil or water-resistant, or both. It is a rare combination, but if you are thorough with research, you will surely find a good one. 
If you are planning to use the grout sealer in the bathroom, where there is a regular use of water, you should buy one that is completely water-resistant. On the other hand, if your goal is to provide protective layering to your tabletop or kitchen countertop, oil-resistant formulas are preferable. 
Simply put, depending on the place where you use the sealant, you should opt for one that serves the purpose. 
Longevity
What good is a sealer if it is not long-lasting? Well, re-application is always possible, but that becomes costly and time-consuming. 
Go for one which is durable! We have seen that the non-penetrating sealers tend to relatively last for a longer time span when compared to the penetrating formulas. However, the penetrating solvents come with a range of benefits that you might not want to miss out on. 
To find the ideal one, you will have to find a good balance. Jot down your requirements, and read through the descriptions of all the products as mentioned earlier to see which one will be the perfect fit.
Grout Color
Depending on your aesthetics and décor, you can either opt for a sealer that provides an invisible look or one that has a hint of color. If you are not a great fan of your existing grout color, this is a great chance to get the color changed. 
But if you have a colored grout line that you like, simply choose a transparent coat that only adds sheen to the lines. The major aim here is to not change the color but make the existing one look more shiny and attractive.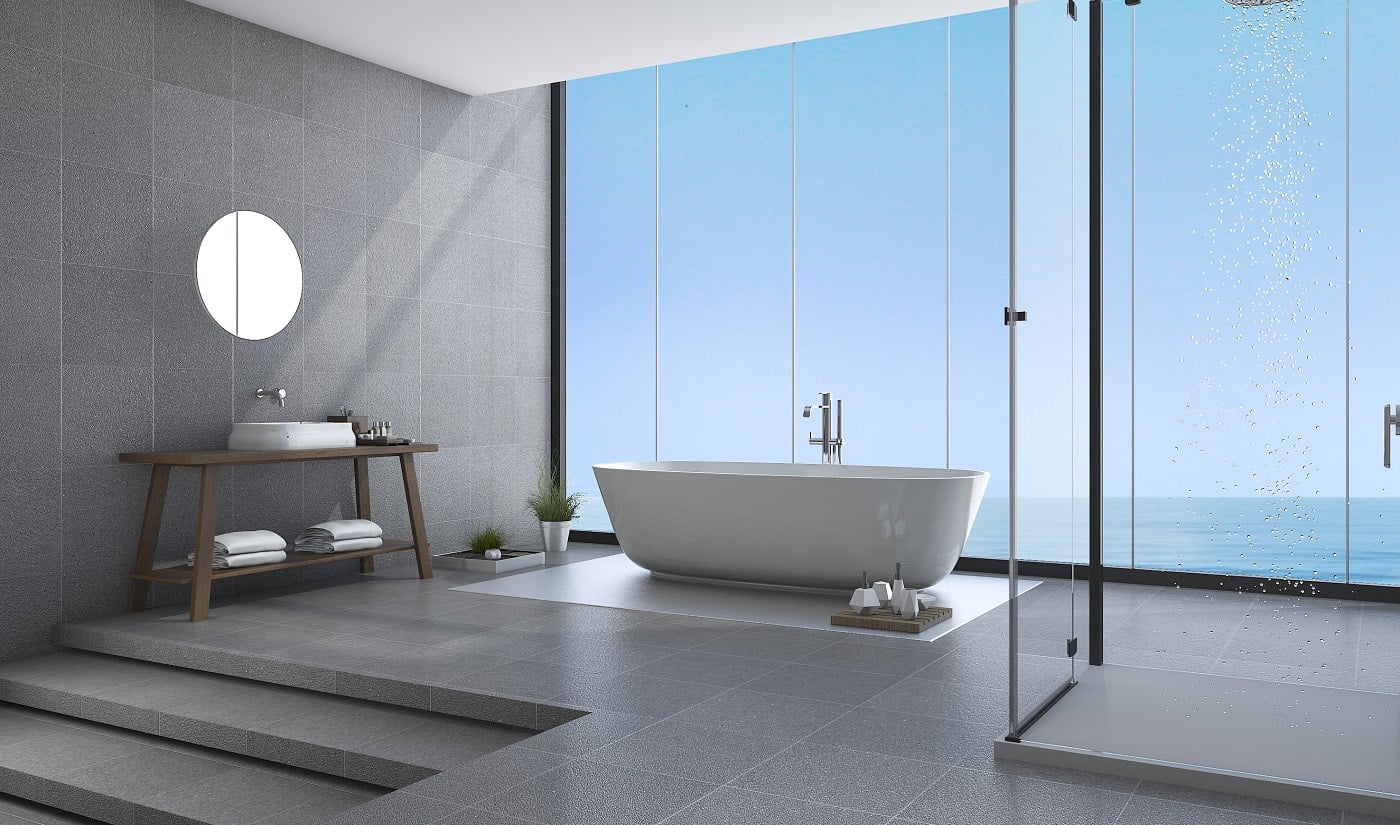 Verdict
That's all my friends!
After going through this comprehensive read, we hope that you can make a better choice. We also hope that you had as much fun reading about the products as we had fun experimenting and compiling the information. 
We promise to be back with more such interesting reads for you. But before we say our goodbyes, we would like to let you in on our favorites. Aqua Mix Sealer's Choice 30882-4 takes the award for being the best overall. 
If a durable and water-based solution is what you are looking for, then the Black Diamond Stoneworks NG-PT Granite Sealer is an excellent bet. And if ease of use is your prime concern, Miracle Sealants 511QT6 Sealer is an excellent option to consider. 
With that, it's a wrap. Let us know about your favorites in the comment section below.
Until next time, take care!
Related Articles
11 Best Shower Body Sprays Today Reviewed
5 Best Shower Systems With Body Jets
Top 10 Best High Pressure Shower Heads 
13 Best Shower Head to Enjoy Today
7 Best Granite Sealer [Reviewed & Buyer's Guide]
7 Best Grout Sealers For Shower 
5 Best Paver Sealers for a Wet Look