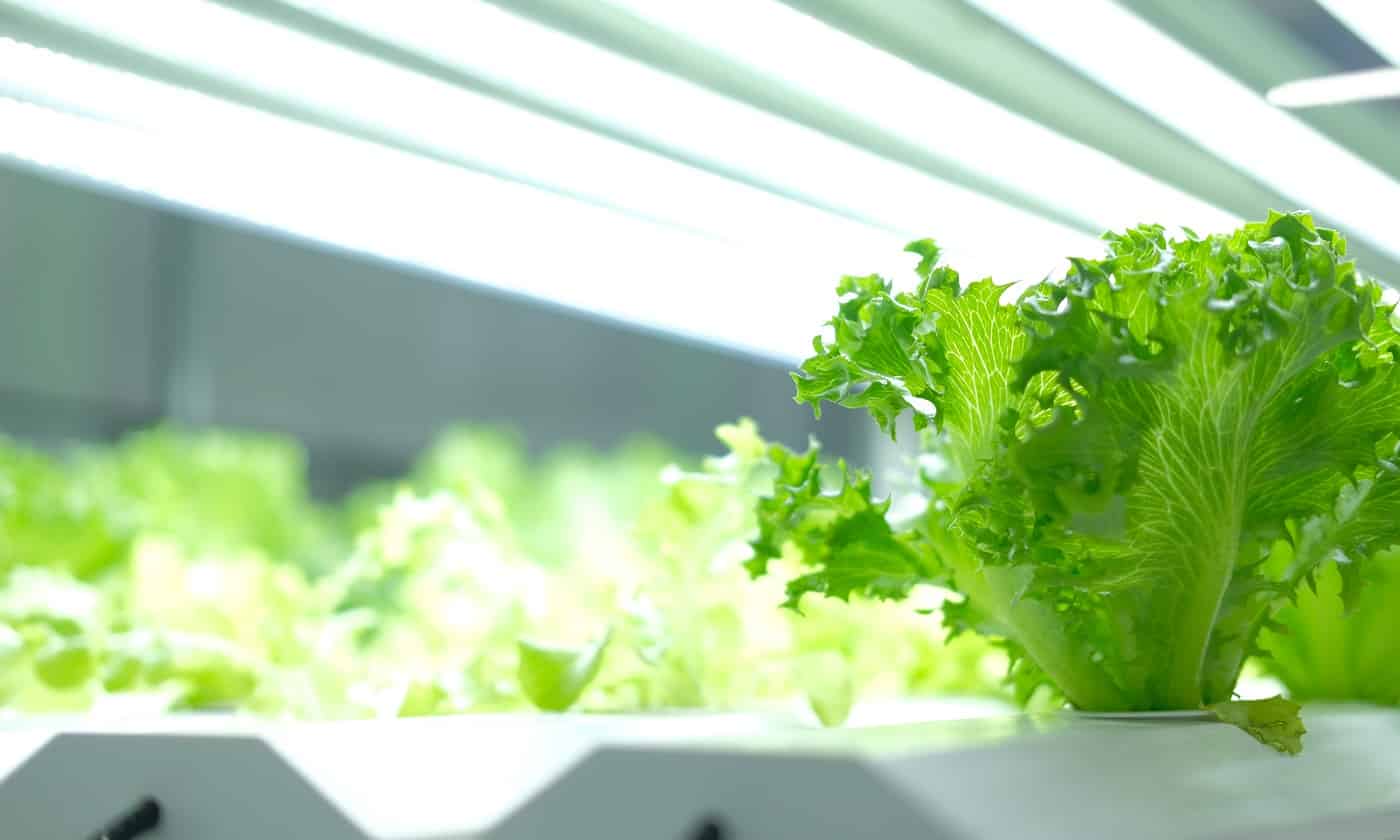 The AeroGarden Bounty is among the most popular models from the brand, and why wouldn't it be?
You'll be surprised by the features and benefits it has to offer. But is it the right choice for you? Well, we've used this device for quite some time now, and there's no doubt that it's an upgrade from AeroGarden's previous models.
It's visibly larger with a lot more space to grow a variety of herbs, vegetables, and flowers. But besides its pros, there are a few downsides to using this unit for indoor gardening.
Then again, finding a perfect product is easier said than done. So, it's always better to weigh the pros and cons of the unit before making a purchase. And that's what we're here to help you with.
Today, we've come forth with an in-depth review of the AeroGarden Bounty. Furthermore, we provide a buyer's guide to help accelerate your decision-making.
So, without further ado, let's get going.
AeroGarden Bounty Reviewed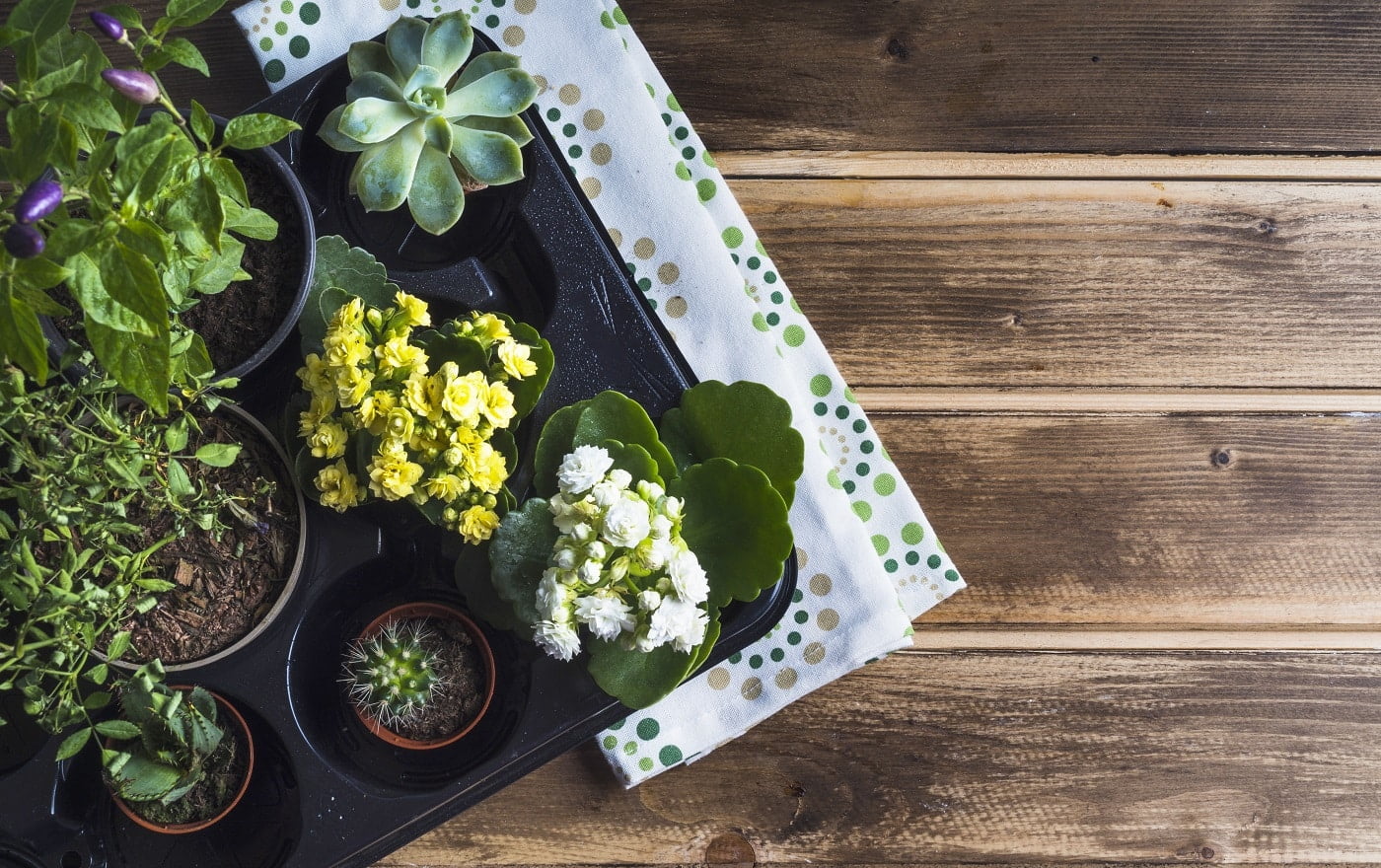 Sale
Why Buy This Product?
Have you ever heard of hydroponic gardens? Yes, the age-old concept of growing plants without soil. Inspired by this concept, AeroGarden introduces one of its largest units, "Bounty," allowing you to grow a variety of vegetables, herbs, and flowers indoors, all at once. That's not all; it offers many more features and benefits, which we'll now discuss in detail.
Bright & Colored LED Lighting System
The AeroGarden Bounty uses a 45-Watt LED lighting system that's more energy-efficient than fluorescent lights. It not only saves money but also ensures durability, making it a reliable option for the long-run. Plus, the LEDs are not as hot as other types of lights, so you need not worry about the tips of taller plants getting burnt.
What's more, the lighting panel uses a combination of red, blue, and white LED lights to promote plant growth in different ways. It stimulates daylight using bright white light, while the blue LEDs help your plants grow bigger.
You also have the option of helping your plants bloom more flowers and fruits using the red LED lights. Rest assured, Bounty's bright lighting system will promote five times faster growth than a traditional outdoor garden, even if it's just used to sprout seeds.
Adjustable Arm
Another excellent aspect of the AeroGarden Bounty's lighting system is that it comes with an arm that's adjustable up to 24 inches. This gives your plants and herbs plenty of room to shoot straight up in order to mature and grow tall.
Touchscreen Control Panel
What we loved the most about this unit from AeroGarden is its helpful touchscreen control panel. This made it easy for us to set timers to make sure the lights went on and off exactly at the right time.
In addition, we were able to dim the grow lights at the touch of a button and check all our garden's vitals, including the water level and the number of days till germination. The high-resolution digital display also provides lighted reminders, notifying you when it's time to add more water or nutrients to the device.
Now, there's no doubt that AeroGarden does all the work for you. But it also helps you learn about the gardening process by displaying valuable tips on the LCD.
Easy To Fill Water Bowl
Unlike other hydroponic systems, AeroGarden Bounty is a contained unit, so you definitely won't be seeing the tangled plant roots. Instead, they're concealed with a plastic bowl to make your space look neat and aesthetically appealing.
The removable bowl is like a reservoir capable of holding gallons of water, which should last for a while. We didn't have to add more water to the device until after about two weeks of use. However, depending on the climatic conditions where you live, this duration might vary.
Even then, you need not worry since Bounty's control panel lets you know when it's time to water your plants. Once you've received the reminder, simply pour water into the bowl as required, and you're good to go.
Vacation Mode
For a gardener, it's never easy to go out of town without having someone to look after your plants. But with this hydroponic system, you don't have to think twice. Your plants will continue to grow and thrive, even when you're away for a few days. Just turn on the vacation mode and leave everything to AeroGarden.
Guaranteed Germination With Bigger and Better Yield
The highlight of the AeroGarden Bounty is that it comes with a gourmet herb seed kit, allowing you to start growing herbs instantly. It comprises nine seed pods, including Curly parsley and Italian parsley, mint, dill, Thai basil, Genovese basil, thyme, and chives. And the best part is that each seed pod is guaranteed to germinate.
If, by any chance, they fail to sprout, reach out to the brand, and get a replacement at no extra cost. Furthermore, AeroGarden offers over 70 varieties of seed pods ranging from lettuce and jalapeno peppers to flowers and vegetables. You can choose a free seed pod kit, depending on what you'd want to grow and harvest.
For those concerned about genetically-modified organisms (GMOs), every seed pod from AeroGarden is made from non-GMO seeds. They're mostly organic and grow without the help of soil, so there's no mess to deal with during plantation.
All you have to do is slip one of the spongy seed pods into the plastic holder and pop it into the slot. Each pod comes with little plastic domes that create a humid atmosphere for the seeds to germinate.
Once the seeds sprout and pop up through the hole, remove the plastic topper and paper cover to give them room to grow. That said, it's obvious you'll get bigger and better yields of produce from healthier plants.
Plus, the newly-designed grow deck of the AeroGarden Bounty offers ample room to grow up to nine plants. In other words, you get to grow a variety of flowers, herbs, and vegetables in a sleek and modern indoor garden that looks great in any room.
Seed Pods & Slots
The biggest benefit of using the bounty is the number of seed pod slots you get; nine to be precise. This is the most number of slots AeroGarden offers for its models, and each slot is perfectly sized to fit the seed pods. Plus, they're spaced well for your herbs, veggies, and flowers to grow abundantly.
We were also impressed by AeroGarden's seed pod kit. This is because it comprises seeds marked with different germinating times based on certain factors, including the seed-type, ambient temperatures, and of course, the light levels, intensity, and duration.
It manages the gardener's expectation of seed germination so that they know about the optimum temperature requirement and when the plants need to be watered. For example, chives are expected to sprout within 8 to 12 days, while Italian parsley takes 12 to 14 days.
On the contrary, gourmet herbs germinate between 4 to 21 days, with dill taking the longest time. But irrespective of the growth cycle, AeroGarden should be kept away from furnaces, vents, window drafts, and other heat and cold sources.
Smart Gardening
AeroGarden comes forth with different versions of the Bounty model, such as the Bounty Elite Wi-Fi LED. As the name suggests, this unit is Wi-Fi-enabled and equipped with the latest technology that connects with your iPhone and Android device.
It can be controlled and monitored from the AeroGarden app or your Amazon Echo device. So, you get to check your indoor garden's vitals or even turn its lights on or off from anywhere in the world (provided you have a stable WiFi connection).
One Year Warranty
You can invest in the AeroGarden Bounty without worrying about coming across a faulty device since it's backed by a one year warranty from the date of original purchase. If, by any chance, you face issues related to the LED grow lights or the device itself, reach out to the company's customer support team.
The brand promises to provide any replacement parts that you may need for free for the first year. You may also request return authorization if the unit is defective; AeroGarden will pay the return shipping costs.
Helpful Tips & Instructions
We liked the fact that the AeroGarden Bounty provides valuable gardening tips related to planting, germination, lighting, watering, nutrients, pruning, pollinating, and harvesting. Everything is well-illustrated and explained in layman's terms to help beginners yield maximum produce.
In fact, even the seed pod kit comes with instructions describing proper garden tending. It provides tips on feeding your garden, planting the seed pod kit, and tips for ensuring great growth.
There's another section on "Restarting Your AeroGarden" that you might find useful. It explains how to sanitize the garden before a crop is planted, reset the nutrient timer, and set the light hood to the lowest position. You'll also be instructed about the proper planting of your seed pods.
What Could've Been Better?
Like any other product or device, the AeroGarden Bounty isn't perfect. It comes with a few minor downsides, but they aren't deal-breakers in any way, so you need not worry.
Coming to the device itself, although Bounty is a larger model, offering the highest number of slots compared to the others, there are a few plants you might want to avoid growing. For example, watermelon and zucchini need a lot of room to spread out, so it's better they're transplanted after their seeds germinate in the unit.
Furthermore, Aerogarden doesn't turn back on automatically, so you have to be careful and alert, especially if your area is prone to power cuts. We also came across a faulty alarm, which, at times, failed to notify us when the water level had reached dangerous lows. But luckily, it didn't end up costing us a plant or two.
AeroGarden should consider including a small window to show the water levels without compromising its sleek and modern design. Nonetheless, Bounty mostly comes with positive reviews from previous and current users. And aside from a few minor defects, annoyances, and general grievances, it's a lifesaver for plant-lovers who don't have the time to devote to gardening.
Pros
Easy to use and set up

Bright LED lighting system promotes faster plant growth

Capable of growing a variety of plants

Cordless extendable light arm

Water and plant food reminders
Cons
Not suitable for growing all types of plants

Alarms are at times faulty
Setting Up The Aerogarden Bounty
Now that you've weighed the pros and cons of the AeroGarden Bounty, let's get to know more about its setup.
Well, let's begin by saying that the unit comes with a well-written and illustrated quick setup guide, so you won't be having any problem getting started. The guide provides five easy steps to power your AeroGarden and begin gardening.
We didn't even have to perform all the steps, other than two, because the unit comes fully assembled. You only have to plug the light cord into the light hood and the power cord into the electric outlet.
Now, it's obvious that plugging in the device will power up a bunch of stuff, but you won't be able to set it up without touching the "Quick Plant" display button on the LCD control panel. Once you activate the function, the AeroGarden computer will guide you through the necessary steps to get you started.
You may also follow the instructions to program the WiFi system, provided the model is WiFi-enabled. After you've gone through every step and done everything that's required, the only thing left to do is planting the seed pods.
Add water to the plastic bowl as recommended; fill the tube area up to the marked level of about 1.1 gallons. After this, you may insert the seed pods into their respective slots and add the liquid plant food (included with the AeroGarden Bounty seed pod kit) as per the instructions on the bottle.
Benefits Of AeroGarden (Hydroponic Grow Systems) Vs Outdoor Soil Growing
Before we compare the benefits of AeroGarden with those of outdoor soil gardening, let's take a moment to highlight the notion of hydroponic gardening. Now, it may seem like a futuristic concept, but interestingly, hydroponic gardening has been around since the 17th century. And by the 19th century, crops were regularly grown without soil by German botanists.
Today, AeroGarden has automated indoor gardening taking inspiration from the age-old concept of growing plants without soil. But will it end up replacing outdoor gardening? That's something that ought to be discussed and analyzed.
Let's first take a look at the benefits hydroponic plant growing systems like the AeroGarden Bounty has to offer.
First things first, there's no mess or dirt to deal with.

Plants grow five times faster in the AeroGarden Bounty than in conventional garden soil.

Hydroponic grow systems take up less space and generate a higher yield of different varieties per square foot.

These units utilize fast-acting liquid plant food that goes directly into the soil.

Notifies you when it's time to add water or nutrients.

Ambient temperature and lighting intensity can be controlled and monitored from anywhere in the world for maximum plant health.
Even though hydroponic systems like AeroGarden have a lot to offer, for ardent gardeners, satisfaction isn't achieved until they get their hands dirty by digging up soil and dirt. They love the feel of the soil and the fun tools needed to maintain the perfect outdoor garden.
Moreover, large hydroponic farms are quite expensive to buy and maintain. And although they ensure a higher yield per square foot, you won't be able to grow herbs, vegetables, flowers, and other plants cost-effectively.
So, if you ask us, both hydroponic grow systems, and conventional outdoor gardens have their individual place. But you definitely can't go wrong with the AeroGarden Bounty when growing fresh herbs and flowers indoors in modest quantities.
Preparing For The Next Plantation Phase
Suppose you've planted seed pods in AeroGarden's 50-hole seed germinating grid. The seedlings have sprouted and are ready to be transplanted in your outdoor garden or fabric pots. And now you're all set to plant fresh seed pods in your hydroponic system once again.
In that case, you need to prepare the AeroGarden for the new plantation phase. So, make sure you remove all the old seed pods and roots that were grown in the hydroponic water environment before starting the project.
You may try pulling out the used seed pods from the planter holes, but from experience, we can say that this is easier said than done. The roots tend to get intermeshed, making them difficult to extract.
We ended up opening the planter hole cover to find out the cause. The roots were completely matted, taking up the entire area of the water reservoir. That said, if you come across an issue like this, take a pair of bypass pruners and cut away all the roots from the cover.
Once that's done, follow AeroGarden's cleaning process to sanitize the water reservoir using a bleach or vinegar solution. After it's thoroughly cleaned, feel free to plant your favorite herbs, vegetables, or flowers.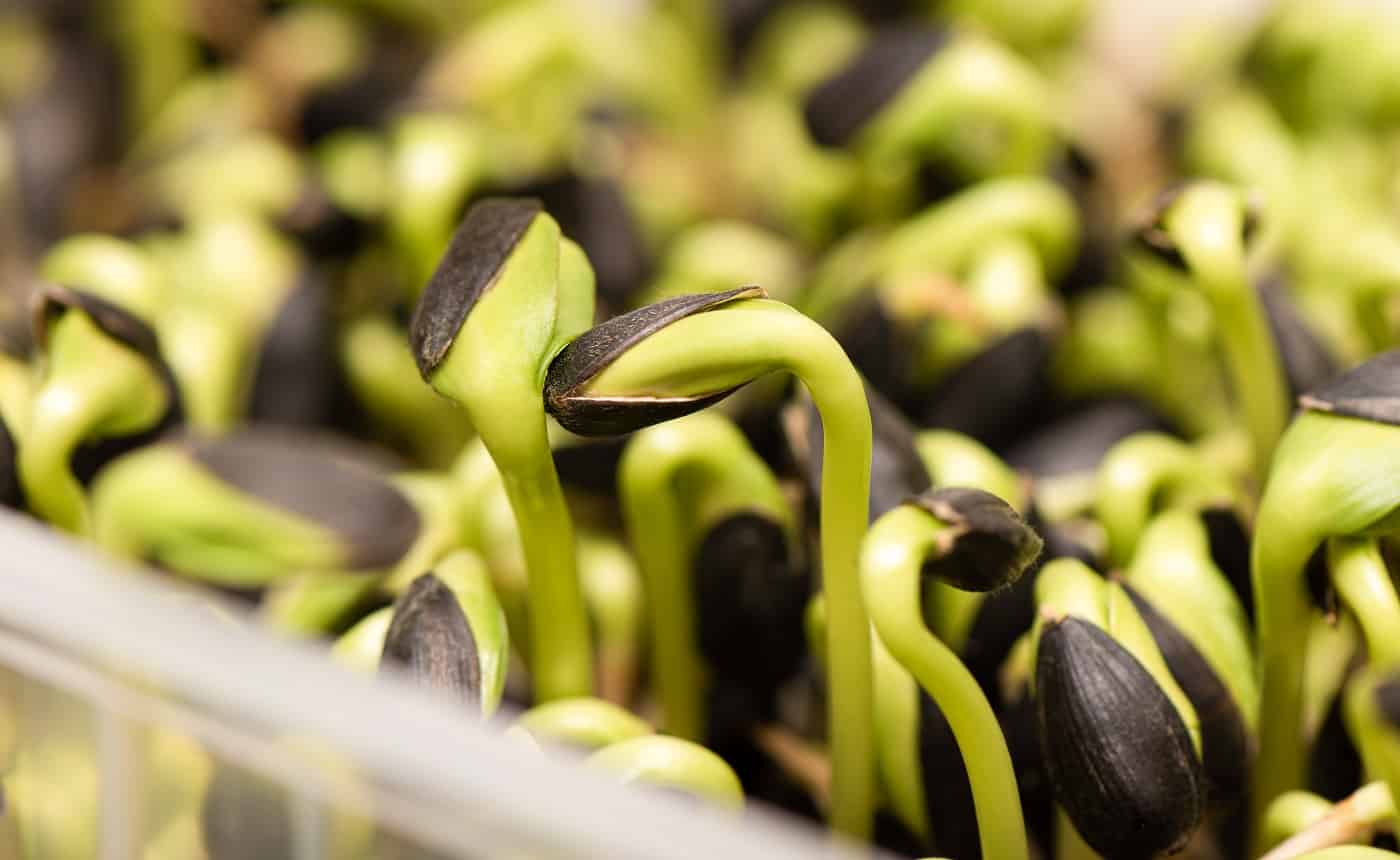 AeroGarden Bounty Buyer's Guide
By now, we're positive that you're well versed with all that there's to know about the AeroGarden Bounty. But is it the right pick? Well, this is a crucial decision that you eventually have to make.
Now, we understand that investing in a hydroponic device like this one requires a bit of thought. It's not something you can buy overnight, only to regret the decision in the near-future when the seeds fail to germinate or when you realize indoor gardening isn't your cup of tea.
That's why we've carefully created this brief guide, explaining the factors that should be considered when buying an AeroGarden. Read on to know more…
Space
Remember, larger models like the Bounty can take up a lot of counter space. So, make sure you have ample space for keeping your hydroponic grow system. Also, ensure that you have at least 2 feet of clearance space above the unit as it comes with an adjustable light arm for your plants to grow smoothly.
Size Of Your Family
Most gardeners tend to ignore this factor while gardening or when buying a hydroponic growing unit for indoor use. Now, if you're growing herbs, vegetables, or any other kind of organic produce just for yourself, the AeroGarden Bounty wouldn't be a viable option.
This is because the unit is one of the largest models that comes with nine seed pods. As such, it ensures bigger yields of produce more than what's required by you. You won't know what to do with the extra and might end up giving them away.
To avoid wastage, it's better to opt for a model like the AeroGarden Sprout, which is more than enough for a sole user. But then, you won't get much variety as it's only suitable for three seed pods.
On the contrary, for those hoping to grow sufficient tomatoes and lettuce almost every night for a family of three to four members, the Bounty is your best bet.
Do You Need Varieties?
Well, there's no better option than the AeroGarden Bounty if you're someone who wants to grow a variety of plants. It's capable of holding up to nine seed pods, aiding the growth of herbs, lettuce, tomatoes, and other vegetables.
However, you can also choose to go for more than one AeroGarden to keep veggies and herbs separate if the price is not a concern.
Should You Opt For The

Wi-Fi

-Enabled Variant?
As we've mentioned earlier, AeroGarden offers different versions of the Bounty, and the Bounty Elite is a Wi-Fi-enabled unit that connects to iPhone and Android devices. Now, we feel that this variant is ideal for those who travel a lot. It helps you monitor and control the device from anywhere in the world using the AeroGarden app.
However, you'll need to have access to a stable Wi-Fi connection to use the feature. And at times, the smartphone app fails to ensure consistency and reliability. So, you might not get timely notifications to water the plants or add nutrients.
It's better to rely on the LCD screen; it provides the same alerts and notifications consistently. Furthermore, the AeroGarden Bounty comes with a vacation mode, which allows your plants to grow and thrive, even when you're not in town.
To sum up, the LCD control panel works well, ensuring timely alerts, but the smartphone app needs work. So, in our opinion, there's no hard and fast rule that you have to opt for the Wi-Fi-enabled variant. Choose a model as per your preference and requirements.
Customer Support Team
When buying an AeroGarden system, gain all the required information related to the brand's customer support team, including the contact number and email id. You might have to reach out to them for questions, concerns, or issues related to the device, so keeping the relevant details in hand makes your job easier.
We found AeroGarden's customer service relatively unresponsive on email. It's better to opt for a live chat with a representative of the team. They're prompt and provide replacements at no extra charge, if needed, after asking a few questions related to the issue and purchase time.
LED Grow Lights
The best part of the AeroGarden Bounty is that it comes with an LED lighting system and not fluorescent lights. As such, the lights are not very hot as other units, which often end up burning the tips of growing plants.
But make sure the hydroponic system isn't too bright for your plants; keeping that in mind, it's crucial to choose a spot in your home that doesn't receive a lot of light from the sun. That said, you can always dim the device's lights up to 30% with the touch of a button when required; another win-win for sure.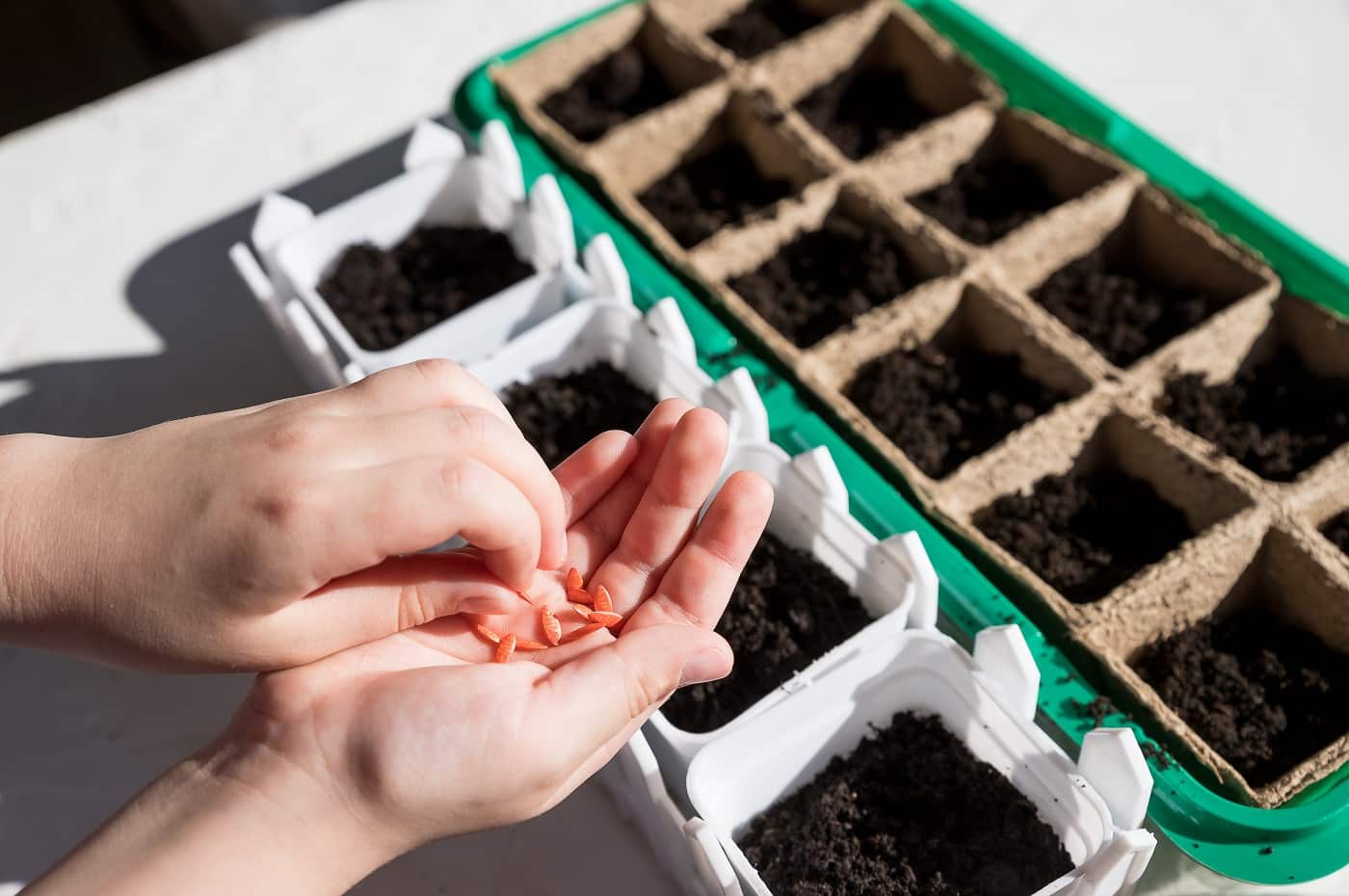 AeroGarden Bounty Verdict
Honestly, AeroGarden Bounty is worth the investment, despite having a few flaws. It's no doubt one of the larger models out there with a few minor drawbacks, but it offers a variety of healthy plants and bigger yields of flavorful produce.
This automated indoor gardening system does all the hard work for you. Plus, it comes with a high-resolution touchscreen control panel, which lets you control and monitor its functions with ease.
So, go ahead and try it out, especially if you don't have the time for traditional gardening. And let us know all about your experience in the comments section.
Till then, enjoy the world of indoor gardening!
Related Articles
17 Best Self Watering Planters
40 Best Online Gardening Stores
13 Best Potting Mix For Orchids
13 Best Fertilizer For Succulents
13 Best Potting Soil For Herbs