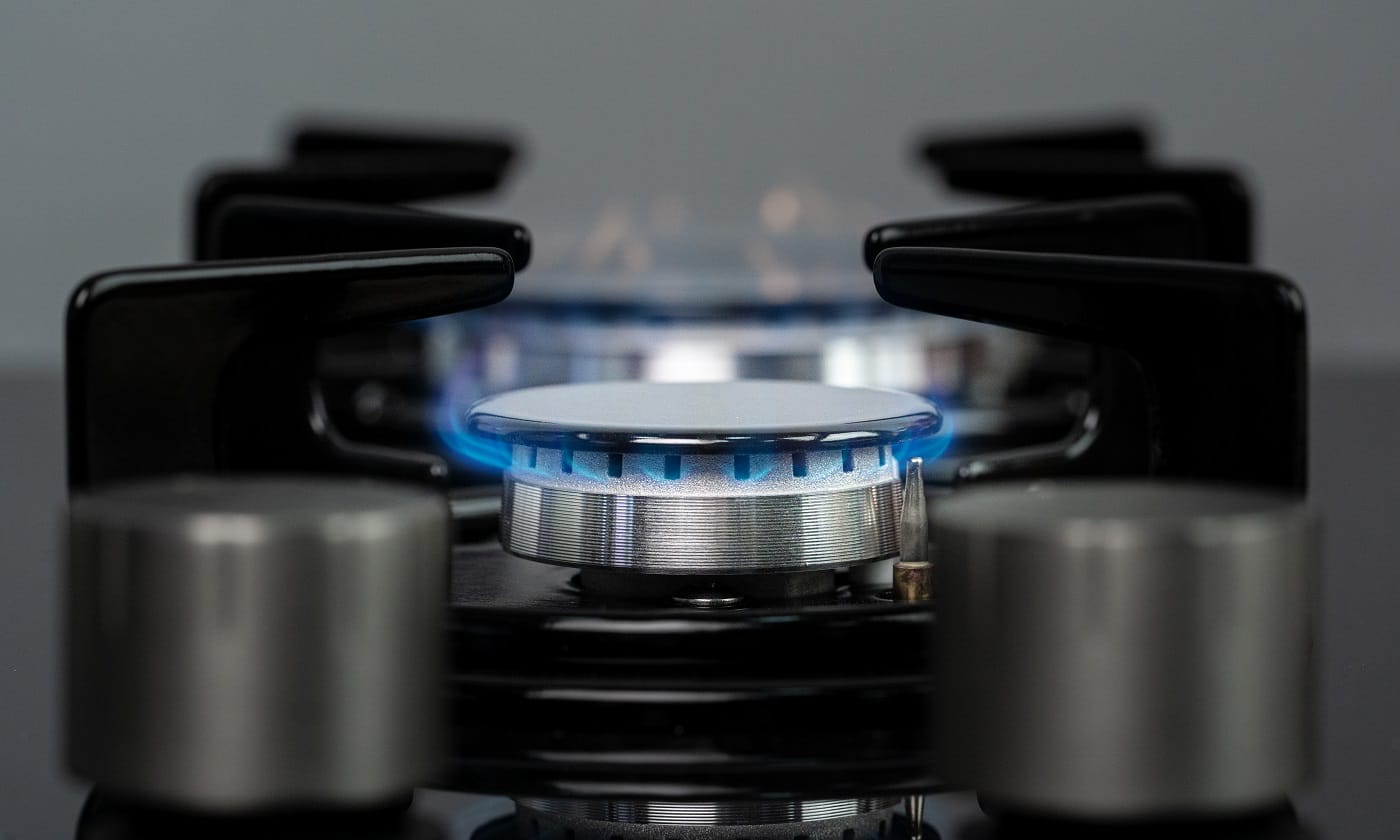 Today we'll be reviewing a kitchen appliance that has reemerged by virtue of a few fantastic upgrades. 
We are talking about the two-burner gas cooktop that is once again finding a place in most kitchens. It works like a normal gas burner but thanks to its improved design, the modern unit comes in handy for cooking several delicacies. 
Apart from the terrific output, what's noticeable is the reduced energy consumption, meaning it's eco-friendly. So, gone are the days of exorbitant electric bills, allowing you to cook to your heart's content. 
Significantly, a lot of attention has centered around safety because working with gas poses its own set of problems. Luckily, you won't encounter any such issues due to the auto-off function that prevents leakage. 
But how will you choose from the many options available out there? We've narrowed down seven top-notch units that are all the rage right now. 
Let's begin then, shall we? 
Top Two-Burner Gas Cooktop 
IMAGE
PRODUCT
DETAILS

Our Top Pick

Our Top Pick

NOXTON Cooktop

Automatic thermocouple protection 
Non-toxic 
Matte enamel support 

VIEW LATEST PRICE →

K&H Cooktop

110V AC plug ignition 
Heavy cast-iron grates 
Dual burners 

VIEW LATEST PRICE →

GASLAND Cooktop

Electric ignition design 
Thermocouple protection 
Automatic electric pulse ignition 

VIEW LATEST PRICE →

Thermomate Cooktop

Triple-ring wok burner 
Semi-rapid burner 
Maximum power of 14,500 BTU 

VIEW LATEST PRICE →

Ramblewood Cooktop

110V electric ignition 
Top hob produces 8,400 BTU 
Bottom hob produces 5,800 BTU 

VIEW LATEST PRICE →

OASD Cooktop

One auxiliary burner 
Two wok burners 
Combined output of 7,847 BTU 

VIEW LATEST PRICE →

Deli-Kit Cooktop

110V AC pulse ignition 
Stainless-steel exterior 
Corrosion-resistant 

VIEW LATEST PRICE →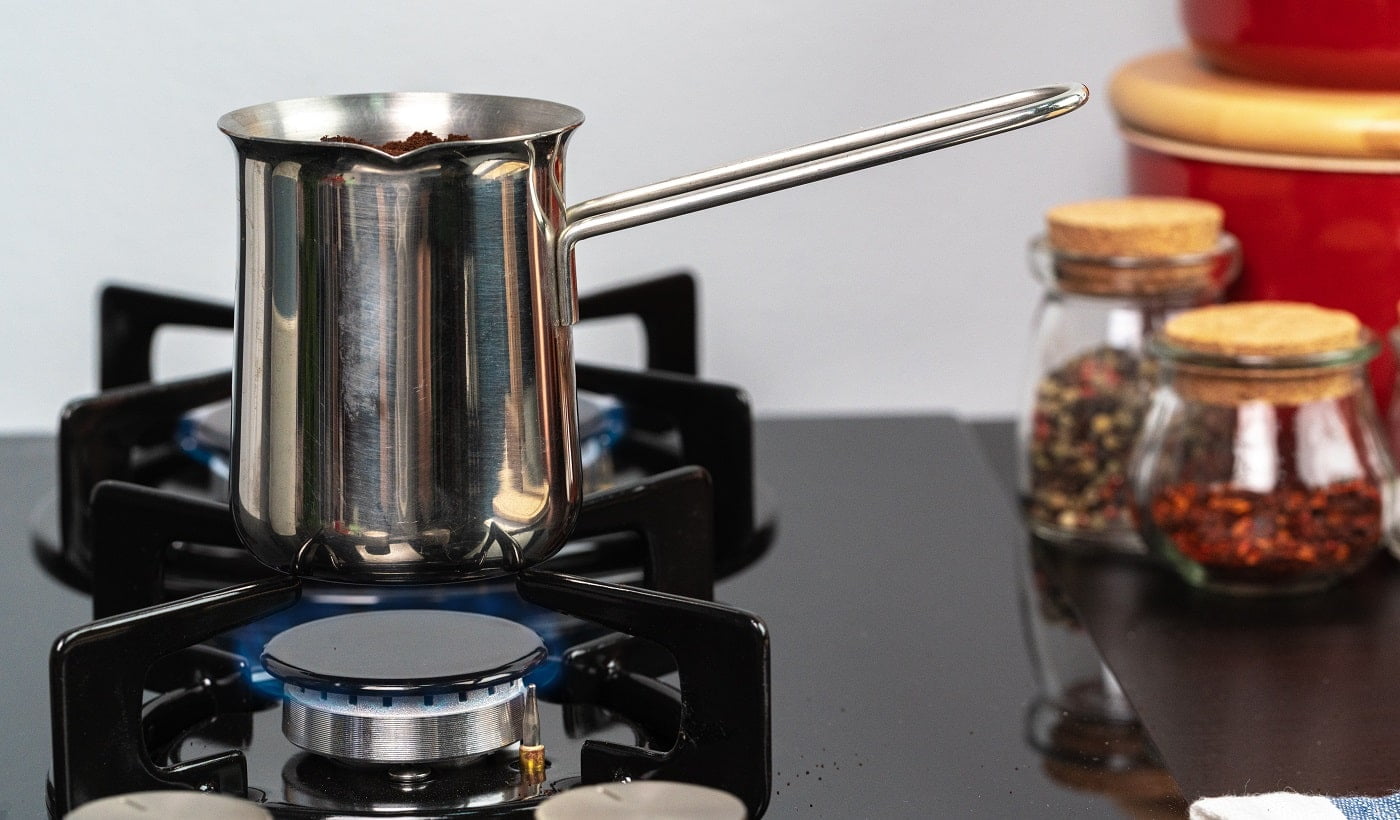 If you're looking for an easy-to-use product delivering the desired output, we recommend opting for the Noxton Cooktop. All the functions are developed, keeping the users in mind, which, in turn, allows you to cook at your own pace. And not surprisingly, it's quite popular among buyers.
Why Did We Like It? 
Among its many quality functions, its attention to safety is the most noticeable. It comes with thermocouple protection ensuring that the gas is automatically turned off when no flame is detected. This prevents leakage and keeps you safe at all times. 
Significantly, it's a durable cooktop comprising a polished glass and matte enamel support to prevent rusting. You'll find that this model is incredibly hard and resistant to high temperatures, making it suitable for daily use. The designers have also used a non-toxic material for construction, and there won't be any discoloration over time, meaning the quality remains intact. 
Other than that, the installation is easy as it features an electric ignition with no battery. Most users have found this unit easy to use with the rotatable knobs permitting accurate flame adjustment. Finally, you can efficiently switch between natural gas and LPG, thanks to the conversion kit.
What Could've Been Better? 
The instructions need improvement because it's difficult to understand the steps. Although it doesn't take time to set-up, you'll have to employ a trial-and-error method, which isn't ideal. First-time users may also find it difficult to switch to LPG; therefore, the designers must explain the steps in an uncomplicated manner. 
Pros
Wear-resistant

Withstands high-temperature

No discoloration

Easy to use

LPG conversion kit
Right away, you'll notice the elegant design, which will leave you coming back for more. And once you decide to take a closer look, the versatile burners supported by the durable construction will surely appeal to your inner chef. So, read on to find out more and see if it's suited to your needs.
Why Did We Like It? 
The K&H Cooktop features an 8mm black tempered glass exterior, providing a sleek appearance. But more importantly, it gives you the option of using both natural gas and a 110V AC pulse ignition using the help of a 110V plug. So, it's a versatile model, perfect for cooking different recipes. 
Moving on, it has two powerful burners, allowing you to try different cooking techniques. One burner is a triple flame wok variant, which gives this model an edge over other products. Moreover, the heavy cast-iron grates allow you to use heavy cookware and pans with ease. 
Another thing we need to mention is the freestanding installation, meaning it's convenient for most kitchens. You can also use it in an RV or take it with you on trips as the designers have added the necessary safety measures to prevent gas leaks. 
What Could've Been Better?
We found that no instructions were included with the product to highlight how different components function. This is also a common problem with other models, and you might find it challenging to switch between LPG and propane. All it needs are clear instructions to make this an all-round unit. 
Pros
Triple flame wok burner

8mm black tempered glass

Safe

Attractive design

Easy to clean
Cons
Takes time getting used to it
GASLAND has made significant strides to raise the quality of kitchen products and improve the way you cook. Naturally, this cooktop comes with all the relevant functions, allowing you to serve mouth-watering dishes. Moreover, it's reliable, and the suitable dimension makes it perfect for various kitchens.
Why Did We Like It? 
The striking aspect of this model is the black tempered glass and the heavy cast-iron pan to support the four built-in burners. So, you can use heavy cookware for preparing a variety of dishes. Additionally, there are two melt-proof bakelite knobs along with black burner covers, making it easy to clean after cooking. 
We loved the two sealed burners, which prove extremely efficient. One of these is a triple-ring wok burner producing power of 9,500 BTU, while the other is a semi-rapid burner with an output of 5,000 BTU. As a result, this is a reliable unit permitting you to experiment with different cooking techniques. 
What's more, there is a dual fuel gas hob allowing you to use both natural gas and propane. Additionally, the designers have added an electric ignition, highlighting its exceptional versatility.
What Could've Been Better?
Users have expressed their displeasure with the bigger burner as it emits a constant clicking noise when in use. It's not a major issue, but it's the little things that matter when it comes to user experience. Besides, the installation is tricky, meaning it's challenging to assemble this unit in a single try. 
Pros
Black tempered glass exterior

Heavy cast-iron pan

Four built-in burners

Dual fuel gas hob

Two melt-proof bakelite knobs
Cons
Constant clicking noise

Tricky installation
Thermomate has focused on quality both in terms of food and performance. To cook a delicious meal, it's essential to have sufficient energy, but in spite of that, the manufacturers have managed to lower energy consumption. So, it's an eco-friendly model that has led to buyers queuing up to check out the other attributes.
Sale
Why Did We Like It? 
Let's focus our attention on the burners, which are the heartbeat of this model. There are two versatile burners, a triple-ring wok variant, while the other is a semi-rapid burner. The former delivers a power of 9,500 BTU, and the latter has an output of 5,000 BTU so that you can experiment with different cooking techniques. 
Since it's highly powerful, the designers have understandably added a flameout protection mechanism. Hence, a push-type switch controls the ignition, preventing children from accidentally turning it on. Plus, in the absence of a flame, the thermocouple automatically turns off the gas to avoid leakage. 
Apart from that, you can switch between propane and natural gas with this cooktop delivering a maximum power of 14,500 BTU. Therefore, it's a multipurpose model, meaning it's suitable for use on an RV, for small kitchens, and for light family cooking.
What Could've Been Better?
To operate this model, you need to hold down the spark ignitor and simultaneously turn it while lighting the fire. So, it's essential to remain vigilant, and although the inner ring lights easily, the outer ring takes time to ignite. However, there's no need to be concerned as it doesn't affect performance. 
Pros
Multipurpose model

Push-type switch

Prevents gas leakage

304 stainless-steel grade exterior

Cast-iron cooking grates
Cons
Issue with the spark ignitor
Another fantastic option for you to consider is this Ramblewood Cooktop, which may seem like a simple unit, but it packs a punch. This model offers one of the highest outputs going around, thereby quickly taking it to the top of the charts. No wonder users have said only good things about it.
Why Did We Like It? 
First and foremost, it has a 110V electric ignition, complemented by the two sealed burners. Therefore, you can quickly start cooking tasty dishes due to the fantastic power supply. The top hob delivers a maximum output of 8,400 BTU while the bottom hob produces 5,800 BTU, making them suitable for different cooking techniques. 
Now, you might be wondering what happens during a power outage? Well, the designers have added an Off-The-Grid feature whereby you can use a match to light the burner. In that regard, we should also mention that the suitable dimension of this unit makes it a valuable addition for most kitchens. 
Plus, the stainless-steel exterior and the heavy cast-iron pot stand comes in handy for safety and longevity. You can use this cooktop for a long time while it's also easy to clean, thereby lowering maintenance. Finally, Ramblewood has added a flameout flame detection system to protect against gas leakage.
What Could've Been Better?
We found that there might be issues with the connection. It's important to note that you shouldn't connect the gas line to the inlet using the elbow connector. Instead, install the washers to the female end of the elbow connectors to eliminate leaks before proceeding with the rest of the assembly. 
Pros
Flameout flame detection system

Stainless-steel exterior

Prevent gas leakage

Off-The-Grid feature

Dual sealed burners
We are progressing quickly, but there are still a couple of units that need reviewing. Next up is the OASD Cooktop, which has created a substantial buzz among potential buyers, thanks to the many quality functions. The attention to detail is remarkable, ensuring you can control various aspects of the cook.
Why Did We Like It? 
We'll begin by discussing the user-friendliness of this model, allowing you to use both natural gas and LPG. You should know that it's suitably sized and consists of a built-in gas-cooker permitting natural gas installation. The manufacturers have also added an LPG conversion kit for users who might want to switch. 
Furthermore, it's sufficiently powerful, thanks to one auxiliary burner and two wok burners. These wok burners operate on 3.3KW and offer a combined output of 7,847 BTU, while the auxiliary burner uses 1KW to produce 3,412 BTU of energy. But there's no need to worry as the safety ignition system keeps you well-protected at all times. 
Adding to the safety is a thermocouple flameout fault system, which automatically shuts-down this cooktop when there is no flame to avoid gas leakage. Besides, the stainless-steel exterior, bakelite knob, and cast-iron grille deliver longevity while also being easy to clean.
What Could've Been Better?
Although you can switch between natural gas and LPG, it's not as easy as it sounds. This is because OASD hasn't provided the steps in a simple manner, making it difficult to grasp the functions. Therefore, you might need help from someone who has used a similar product or call customer service. 
Pros
Thermocouple flameout fault system

Prevents gas leakage

Safety ignition system

Stainless-steel exterior

Bakelite knob
Cons
Challenging to switch connections
If you're looking for a durable unit, you'll love what this product has to offer. The Deli-Kit Cooktop has understandably cemented its place among our top recommendations, and rest assured you can use it for a long time. But that's just one aspect; we have highlighted its other attributes in the following section.
Why Did We Like It? 
Before venturing into the details, we would like to highlight some of the prominent attributes of this cooktop. It's efficient, thanks to the high-energy conservation rate, reducing the cost of electricity bills. Other than that, the balanced functions provide much-needed stability, ensuring you remain safe while cooking. 
You'll see that it works with a 110V AC pulse ignition, for which the designers have added the appropriate plug for convenience. So, you may use natural gas or switch to LPG, for which you'll need a connector along with a regulator. Irrespective of your choice, we assure you that it delivers reliable output, allowing you to cook delicious food. 
Moving on, if you need to use heavy woks but are worried that the utensils might fall over, let us dispel all doubts. The cast iron grate proves useful for holding the wok in place and protecting against kitchen mishaps. 
Furthermore, the stainless-steel body delivers longevity while being easy to clean.
What Could've Been Better?
This unit is priced slightly higher compared to other models available out there. While this isn't a disadvantage per se, many users might be unwilling to spend extra since there are several options to choose from. But if you can be flexible with your budget, we assure you'll love what it offers. 
Pros
Stable

Durable

Suitable for working with heavy utensils

Saves energy

Easy to clean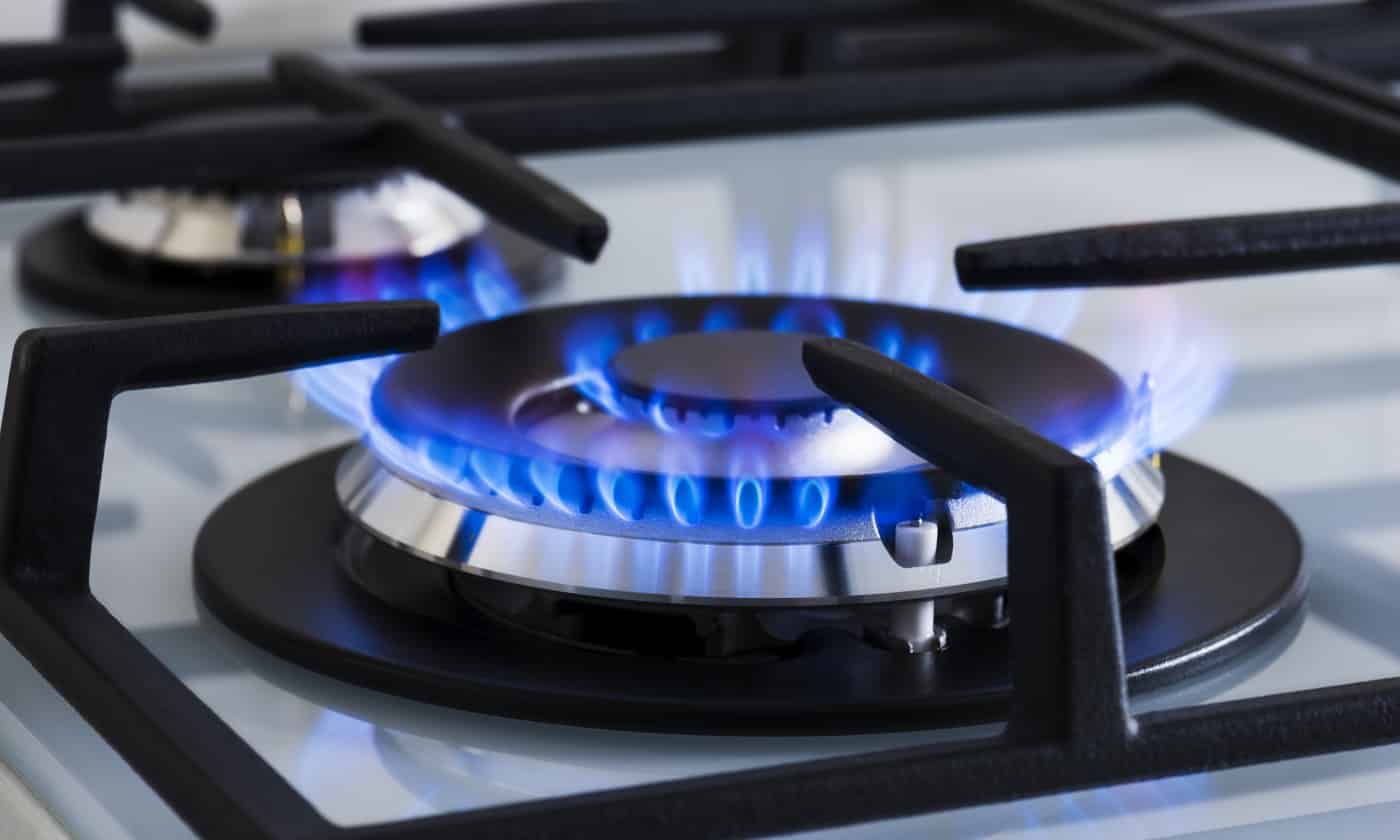 Two-Burner Gas Cooktop Buyer's Guide 
Now, it's time to focus on the nitty-gritty of two-burner gas cooktops so that you can choose one from several quality units. We've highlighted the essential points below and without further ado, let's dive in. 
Power 
To cook various dishes, the cooktop must supply adequate energy. Along with the availability of multiple burners, the designers need to ensure that all the outlets are equally effective. It will reduce cooking time and allow you to prepare delicious dishes with ease. 
Durability 
Any cooktop must be durable to handle the demands of daily use. While working in the kitchen, there's bound to be some form of spillage which must not harm the unit. It should last a long time for the best results. 
Installation 
Also, installation should be easy, and the manufacturers must provide the steps in an uncomplicated manner. If possible, the designers should include diagrams on how to assemble the various components and secure the connections.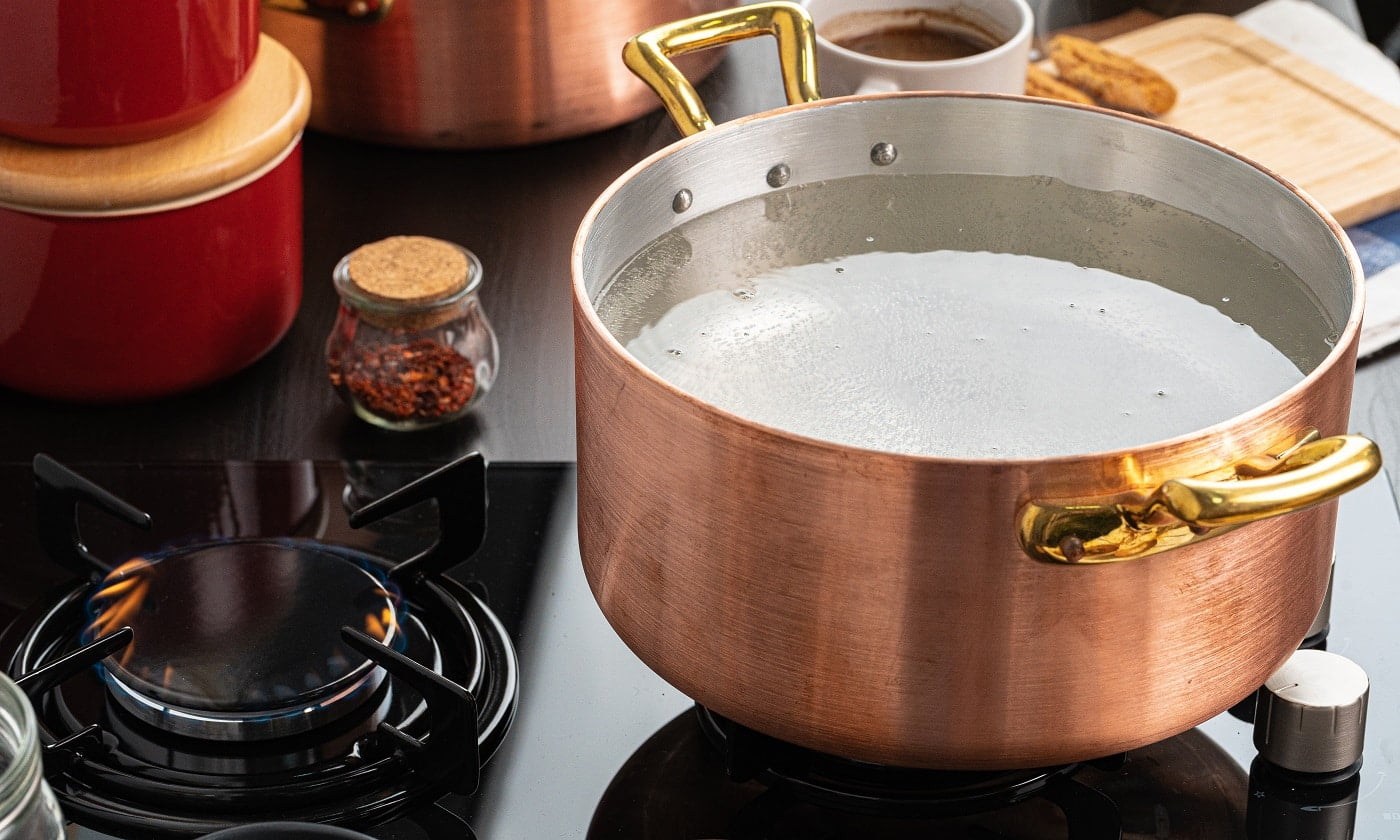 Verdict
We are down to the final section, and hopefully, you found the guide interesting. 
Having looked at our selection of models followed by the buyer's guide, all that remains is for us to take your leave. Before that, we've decided to pick out our favorite units in different categories to help you make an informed decision. 
After careful consideration, we feel that the NOXTON Cooktop delivers the best performance, made possible by its effective features, providing stability while cooking. Apart from that, the K&H Cooktop takes the top spot when it comes to durability, ensuring that it won't break down suddenly. 
That's all the time we have, but we'll be back soon with another guide, reviewing new and innovative products. Until then, you can serve finger-licking dishes with your new two-burner gas cooktop. 
Take care, bye!
Related Articles
13 Best Small & Compact Microwave 
Waring Pro ICT400 Double Induction Cooktop [Reviewed]
Broil King CSR–3TB Electric Cooktop Reviewed
Legendary Camp Chef Explorer 2 Stove Under the Microscope
Induction Cooktop 101| Consumption, Usage, Voltage, Temperature
7 Best Broan Range Hoods Reviewed [Buyer's Guide]
13 Best Portable Induction Cooktop  [Reviewed & Buyer's Guide]
11 Best Gas Cooktop With Griddle
Learn How to Clean Gas Stove Burners Today
11 Best Frigidaire Stove Reviews