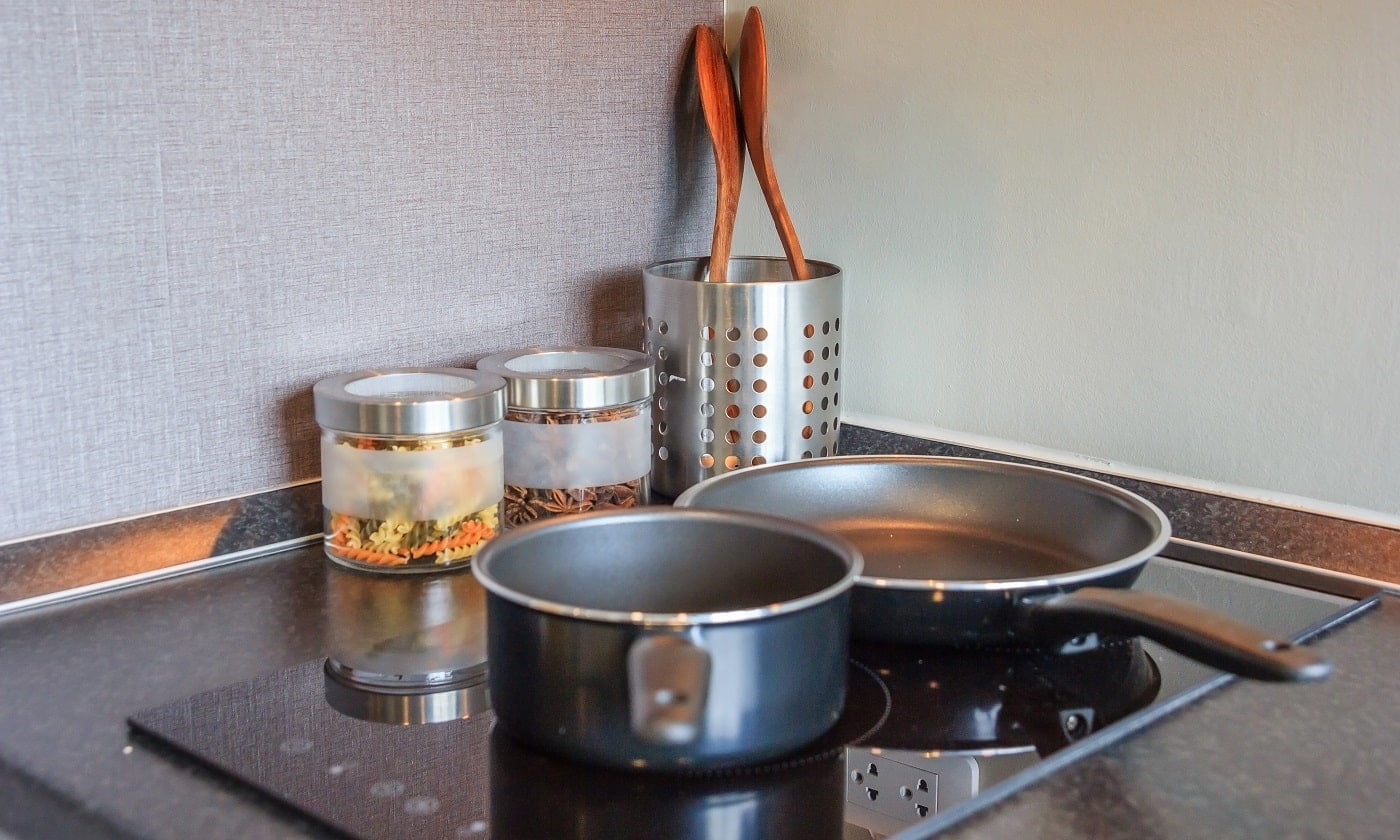 The Waring Pro ICT400 might have received rave reviews, but does that mean it will work for you?
Obviously, not all of us have the same cooking style or requirements. Therefore, it's essential to answer this question with the help of thorough research. Undoubtedly, it's one of the most advanced and performance-driven models on the market. 
But we decided to look into every aspect before giving our recommendation. While it offers a range of benefits, it has a fault or two that didn't escape our critical analysis. Nevertheless, there are no significant disadvantages that could discourage purchase. 
We can also assure you that our assessment is reliable, as we tested all the important parameters, so you can decide without a second thought.
Let's get down to business. 
Waring Pro ICT400 Double Induction Cooktop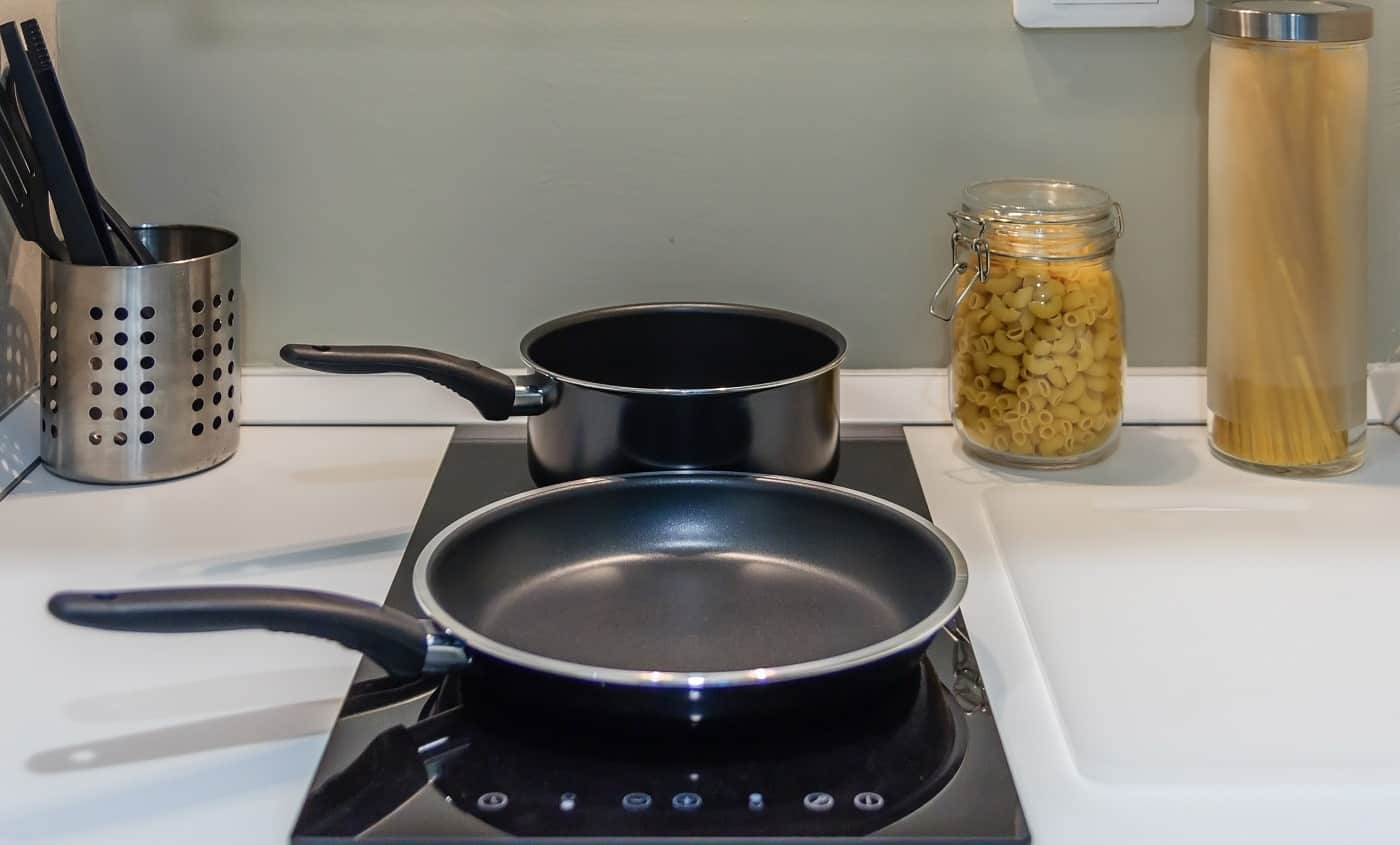 Why Buy This Product?
The ICT400 Double Induction Cooktop is truly one of the best options in this price range. However, we won't ask you to take our word for it; instead, take a look at the advantages it offers, starting with…
Smart Controls
The first thing that caught our attention is the user-friendly controls, streamlining your kitchen experience from the get-go. The buttons are pretty self-explanatory, and you don't need to sweat about which does what. 
Each of them is intuitively placed on the front of the cooktop, ensuring easy access and visibility. That said, the panel includes on/off, timer, heat, and up/down functions. The heat control lets you set the desired temperature, and as such, you can use the up and down key to adjust it from time to time.  
Besides, the LCD screen shows you the current temperature throughout use, so you can monitor the operation with ease. The timer function lets you set the preferred duration for the cooking time, allowing you to multitask while the cooktop runs. And the best part is that it beeps when the cooking is done. 
Heating Elements
Many of us opt for induction units to reduce gas consumption and invest in alternative power sources. Therefore, if you too are thinking along the same lines, the ICT400 will not disappoint. For starters, it's one of the most efficient models, using up to 70% less energy compared to conventional units.  
Also, since it includes 2 burners, you can individually adjust the heat setting for both. The right one includes 5 heat settings, while the left one comes with 8. This is a thoughtful arrangement, ensuring maximum customization and control. 
High-Quality Surface
We're very impressed with the premium-quality glass surface, providing durability and hassle-free operation. Furthermore, it's a cinch to clean, which is a life-saver for homeowners who like to keep things low-maintenance. But then again, make sure to use the right cleaning solution, as an incompatible one might damage the surface. 
Other than that, the surface features two circles on the burners, so you can place the cookware in the right spot. This ensures even heat distribution while eliminating hot spots. Besides, the surface is responsive, meaning it automatically shuts off the heat 30 seconds after the pot or pan is removed. 
Power Settings
Regardless of the cooktop model you buy, it's ultimately the power capacity that will determine its operation. The ICT400 runs on 120V and ideally should be used with a converter. As for the burners, the left one includes 8 power levels ranging from 200W to 1200W. Meanwhile, the right burner has the same starting level and goes up to 600W.  
You can use the burners simultaneously and at maximum power settings. The right one is primarily meant for simmer and slow cooking, while the left burner is ideal for high heat preparations. 
Ventilation
This model is not only exhaust-free but also well-vented, so you can work without overheating issues and nauseating fumes. Long story short, it's equipped with a side cooling fan, enabling glitch-free performance throughout. So, even if you're using both burners and cooking at the highest timer setting (150 minutes), the fan will ensure smooth operation. 
Sensors
This Waring Pro model is truly futuristic, given that it includes built-in sensors that ensure safety and practicality. For instance, if you turn on the cooktop but don't place the induction cookware, the burners won't start to heat. 
Also, as soon as you remove the pot or pan, the surface starts to cool down. This indeed makes it a safer choice, especially if you have overactive children at home. 
Prevents Overheating
With conventional cooktops, you have to continually monitor the heat level, so you don't burn the food. Also, there's a chance you might accidentally leave it on longer than required. All of these are legitimate concerns, and hence this Waring Pro model is the perfect solution to overheating problems. 
Basically, if your pot or pan starts to overheat, it emits a long beeping sound and turns off the unit. So, even if you got busy with something else and lost track of time, this cooktop has got your back.
Compact And Lightweight
While it includes 2 burners, the ICT400 does not take up a lot of space on the kitchen counter. It's sleek and lightweight, clocking in at 7 lbs., which is easily far more manageable than dated induction models. Therefore, it's a perfect purchase for modern kitchens where space is a serious issue. 
What Could've Been Better? 
Obviously, the ICT400 is not perfect, but then again which induction cooktop is? While it has a few minor flaws, none of them are deal-breakers per se. That said, we couldn't help but notice the noise produced by the cooling fan. 
It may not be the loudest mechanical whirring, but we would have preferred a quieter operation. Apart from that, this model only accepts cookware with magnetic capability, meaning you can't just use any pan, even if it's labeled as induction safe. 
This could be a problem for some users since you might have to buy separate utensils for this cooktop. That aside, it's still a very functional option and deserves a place in your kitchen.
Pros
Uses up to 70% less energy than conventional models

Intuitive button controls and LCD heat indicator

Features 2 burners with multiple heat settings

Built-in sensors ensure safety and practicality

Automatically turns off unit to prevent overheating
Cons
Cooling fan is a bit noisy

Only accepts cookware with magnetic capability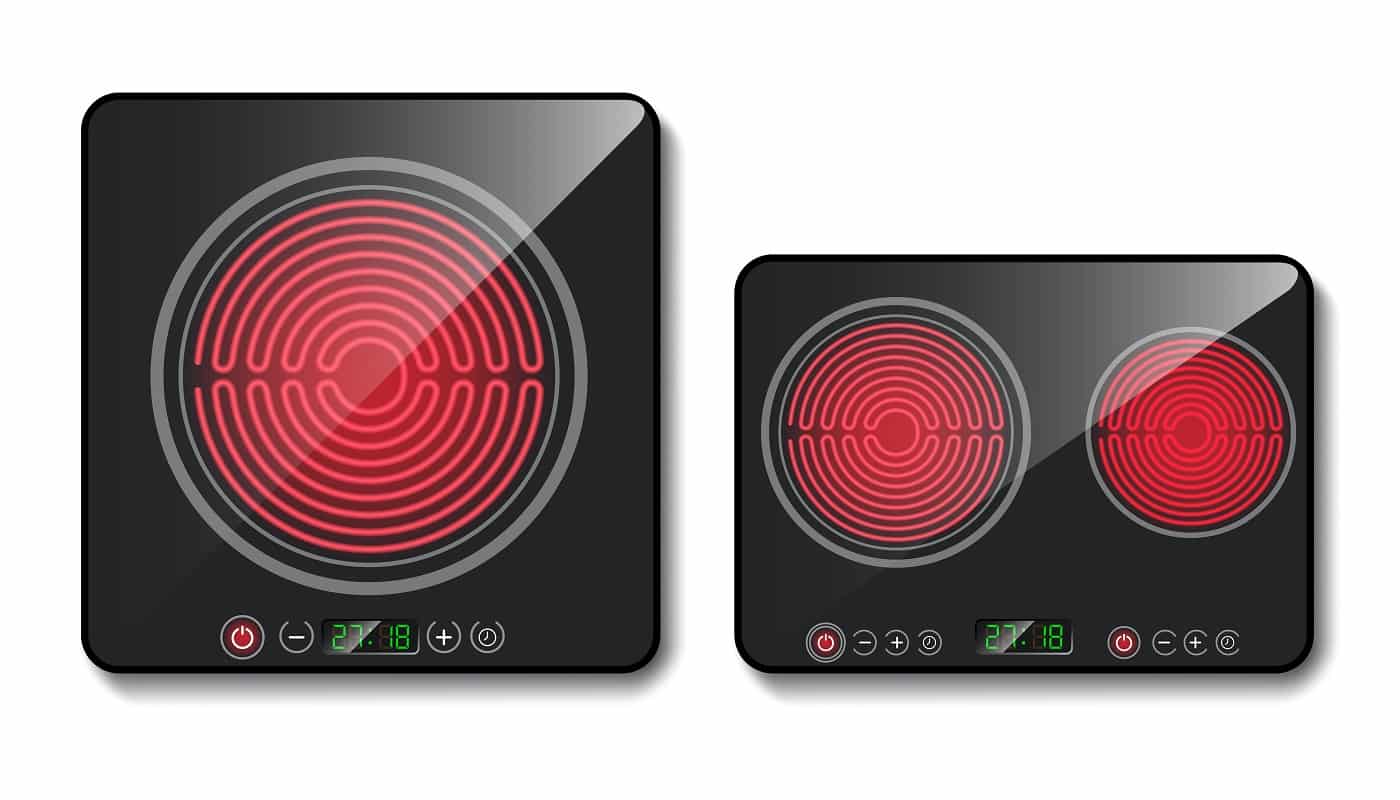 Verdict
That's all from us!
Despite a few shortcomings, the ICT400 Double Induction Cooktop is undoubtedly a must-buy. So, if you're looking for an energy-efficient model that will reduce costs in the long run, this one surely fits the bill. 
And the fact that it's easy to use further adds to your convenience, especially if you're a kitchen novice. Plus, it includes two burners with multiple heat settings, which is a win-win in our books. Whether you want to experiment, cook faster, or simply seek the benefit of hassle-free meal preparation, this model is bound to impress. 
So, go ahead and give it a shot. Don't forget to share your experience with us in the comments section below. 
Till next time!
Related Articles
13 Best Small & Compact Microwave 
Broil King CSR–3TB Electric Cooktop Reviewed
Legendary Camp Chef Explorer 2 Stove Under the Microscope
Induction Cooktop 101| Consumption, Usage, Voltage, Temperature
7 Best Broan Range Hoods Reviewed [Buyer's Guide]
13 Best Portable Induction Cooktop  [Reviewed & Buyer's Guide]
11 Best Gas Cooktop With Griddle
Learn How to Clean Gas Stove Burners Today