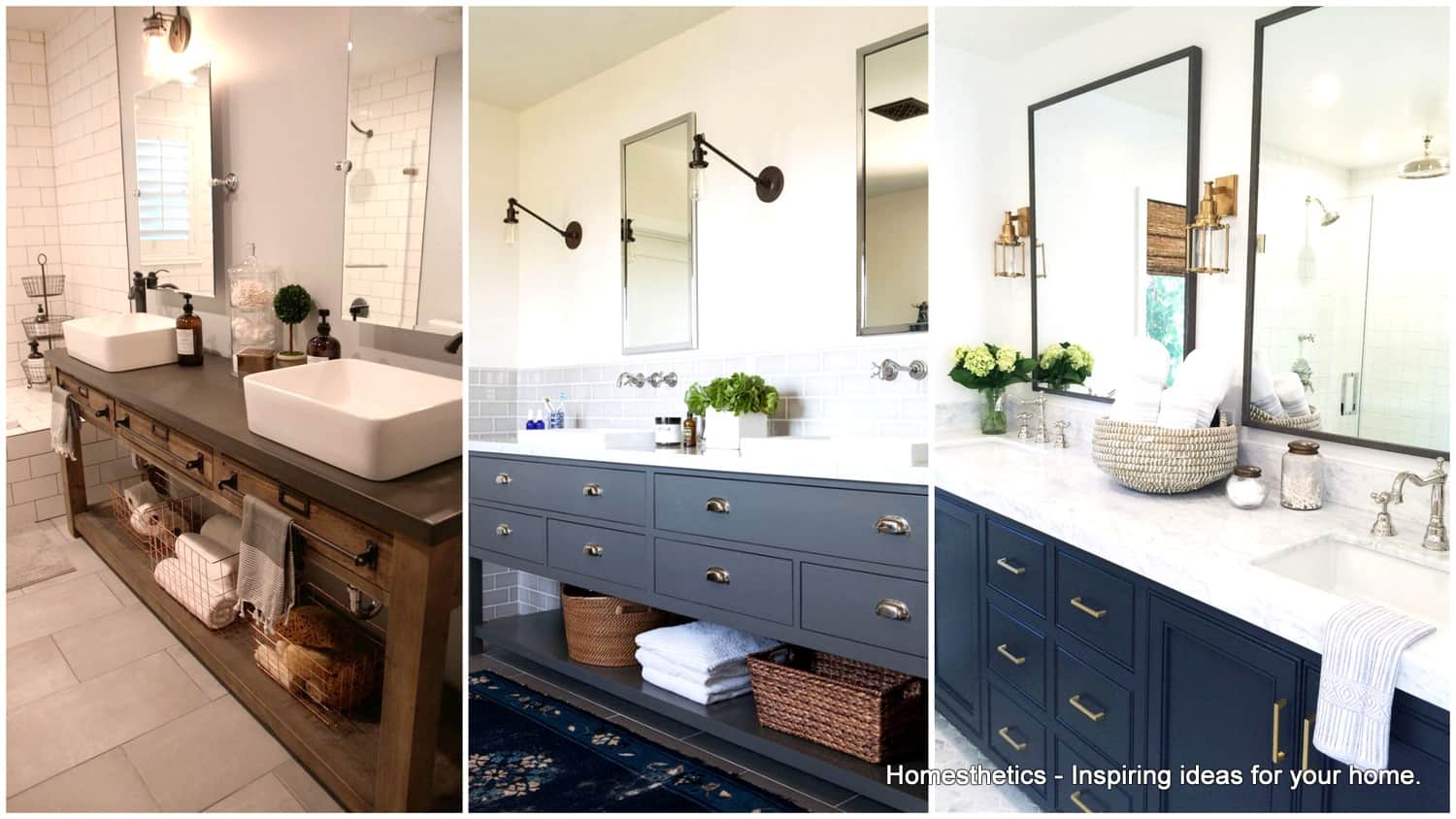 If the size of your bathroom is big, make the best use of the space and add some smart and practical designs that will make your lives easier. Two sinks are always better than one, so if there's enough space to accommodate two of them, you should definitely do so without thinking. Your morning routines will become easier and you and your partner would be able to get ready quicker without rushing each other to get out of the bathroom. The double vanity is also great for big families because the traffic in the bathroom can become rough and more people need to use the bathroom at the same time. The bathrooms below will make you want to think about a remodeling project, so scroll down and see the Incredible Double Vanity Bathrooms That Will Make Your Lives Easier.
The double sinks are more than ideal, so check them out in the photos below!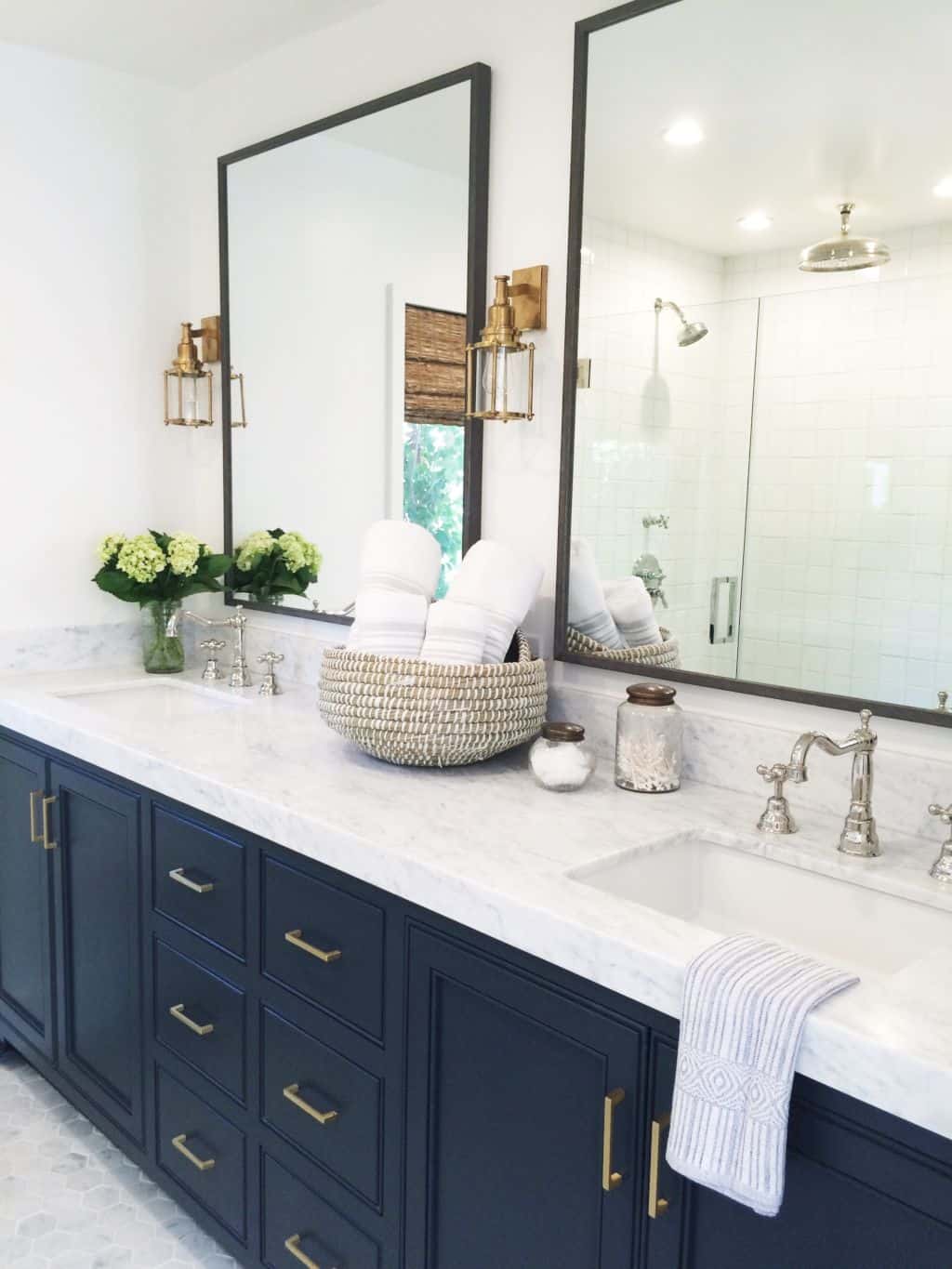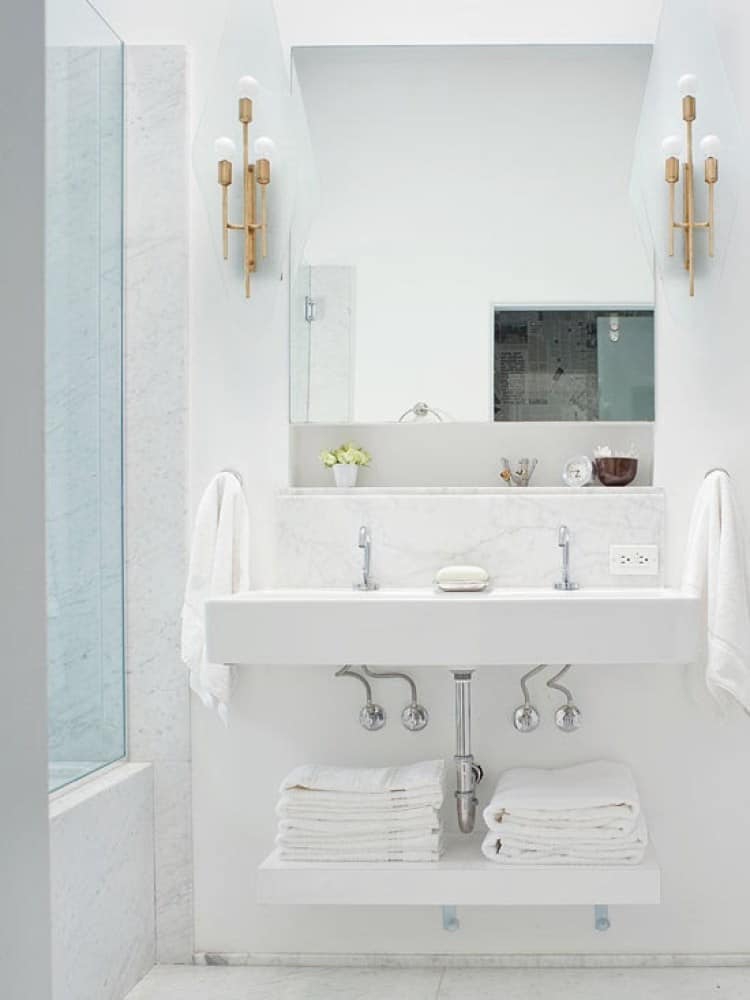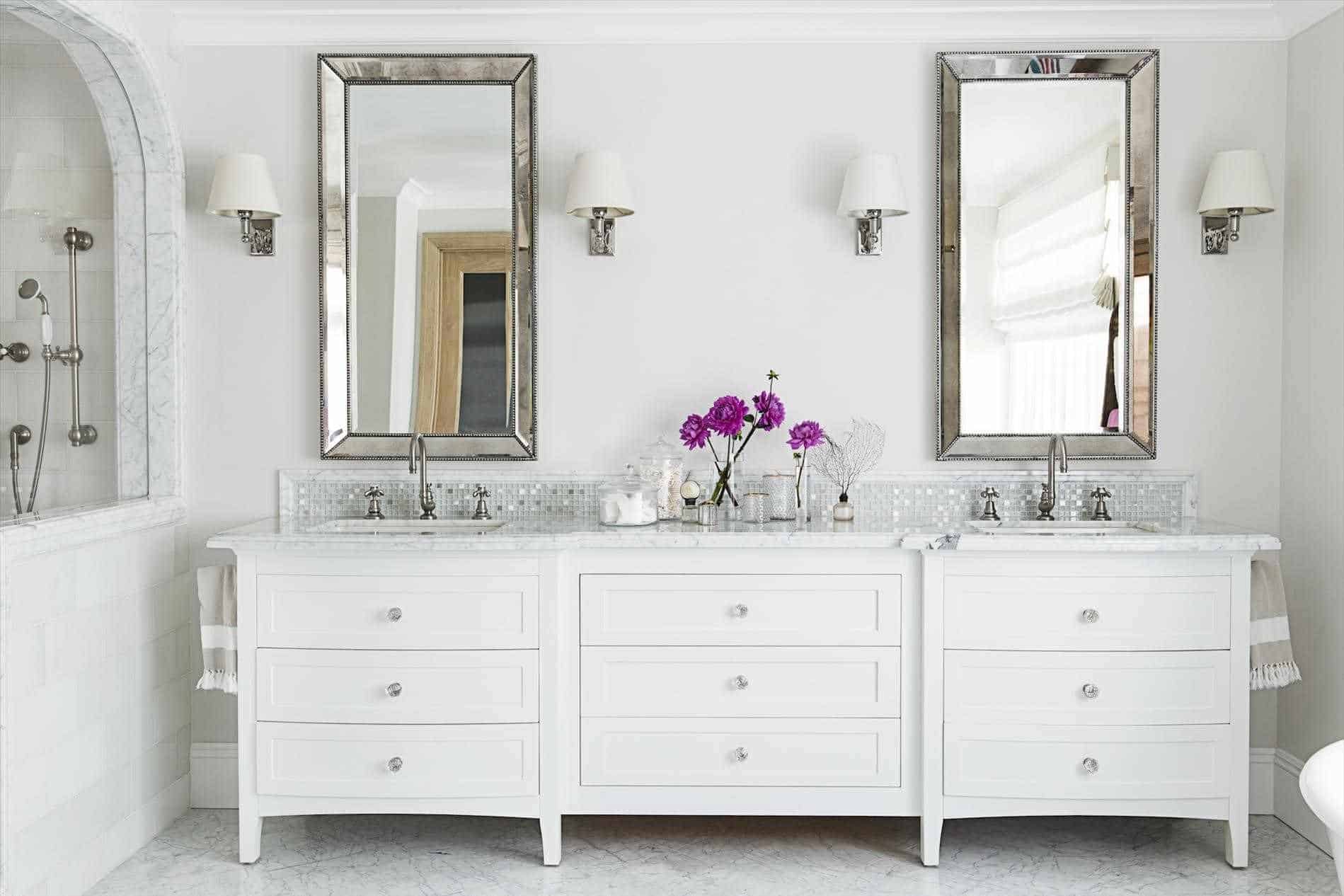 The double sink means double space for storage! Both you and your partner will have your own cabinets where you can store your own items without the other partner knocking them over.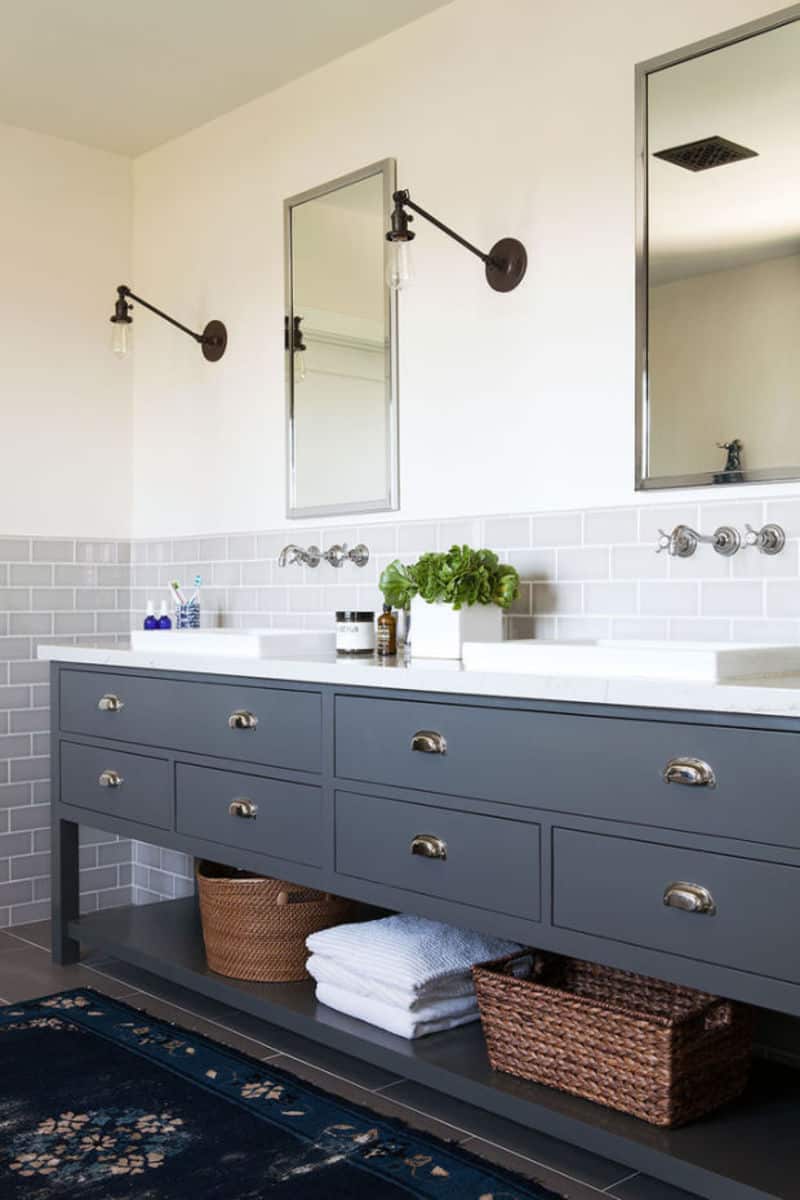 Would you prefer to have the double vanity on the same wall or on separate wall? Choose the design that will best fit your needs and the space available in the bathroom. You can also choose between two separate sinks or one big mutual sink with two faucets. The second option works great for the bathrooms where there's not enough space to install two drains.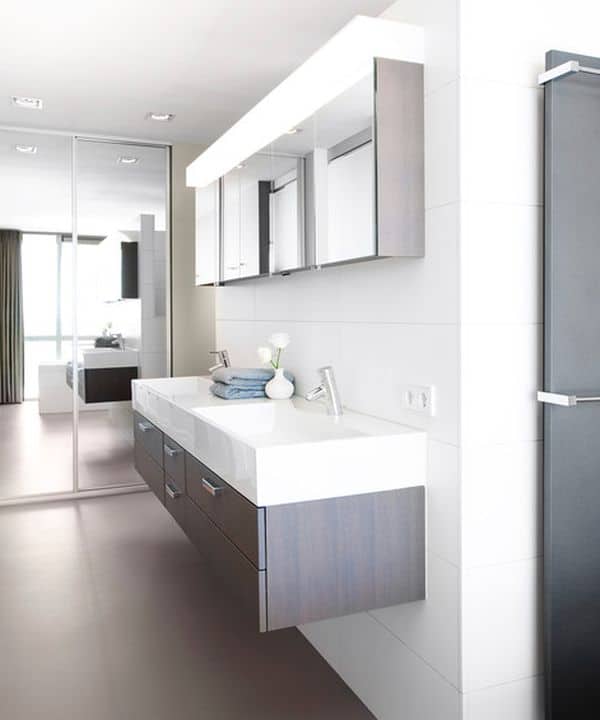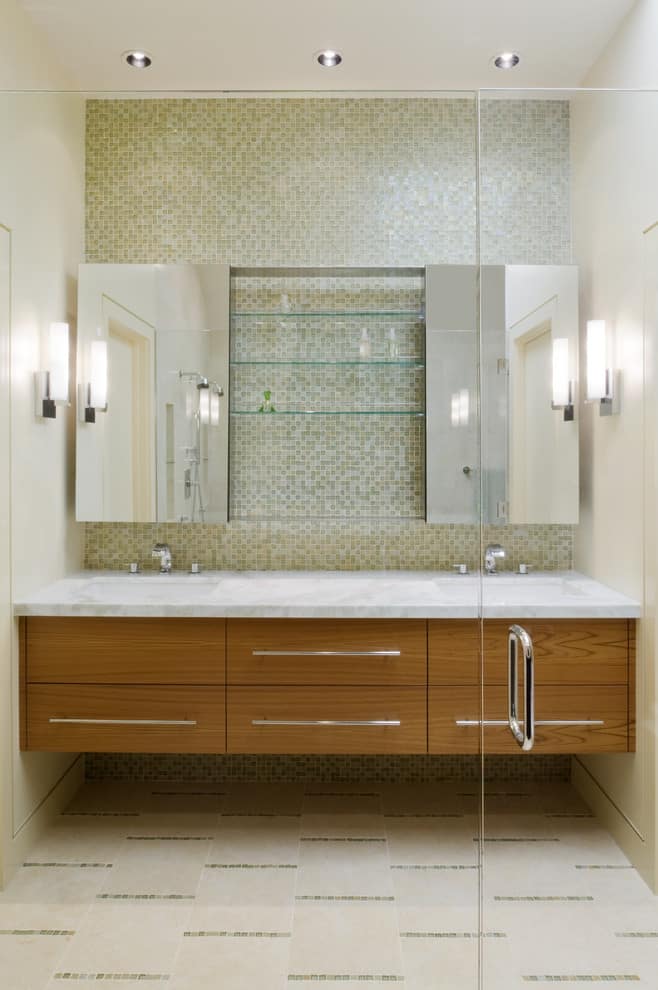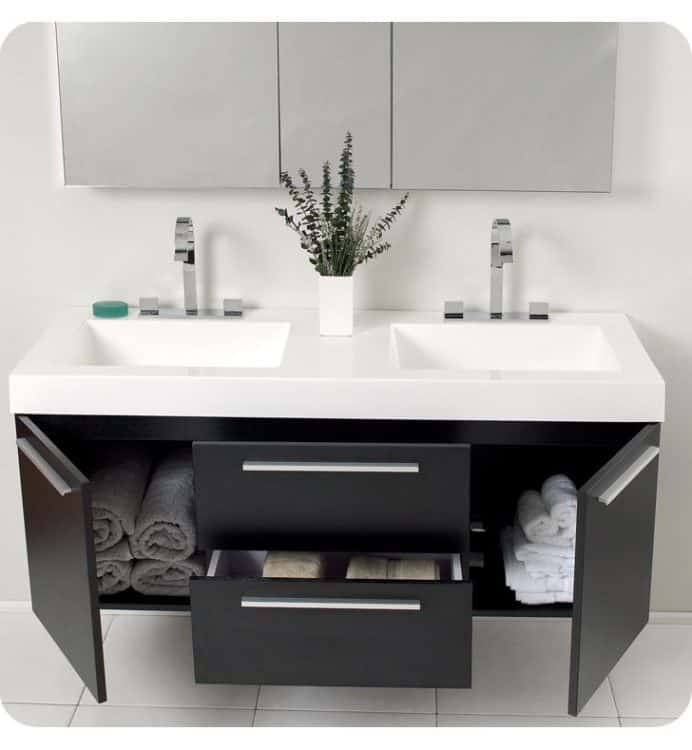 If you have big and spacious bathroom you can add sinks with cabinets with ease, but if your bathroom is small and you still want the double sink then you should have in mind the pedestal sinks or the floating ones which don't take up floor space. In this way your bathroom will look open and airy and you will still enjoy the double vanity.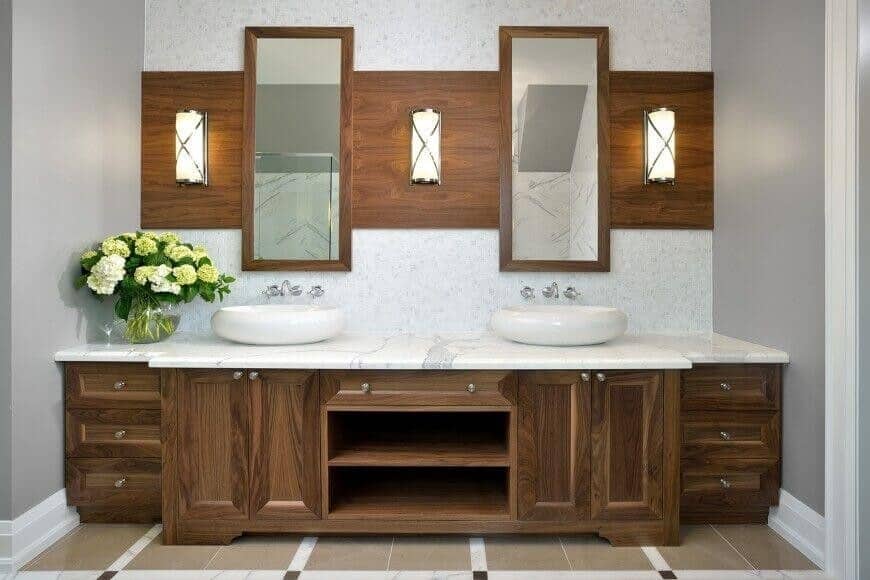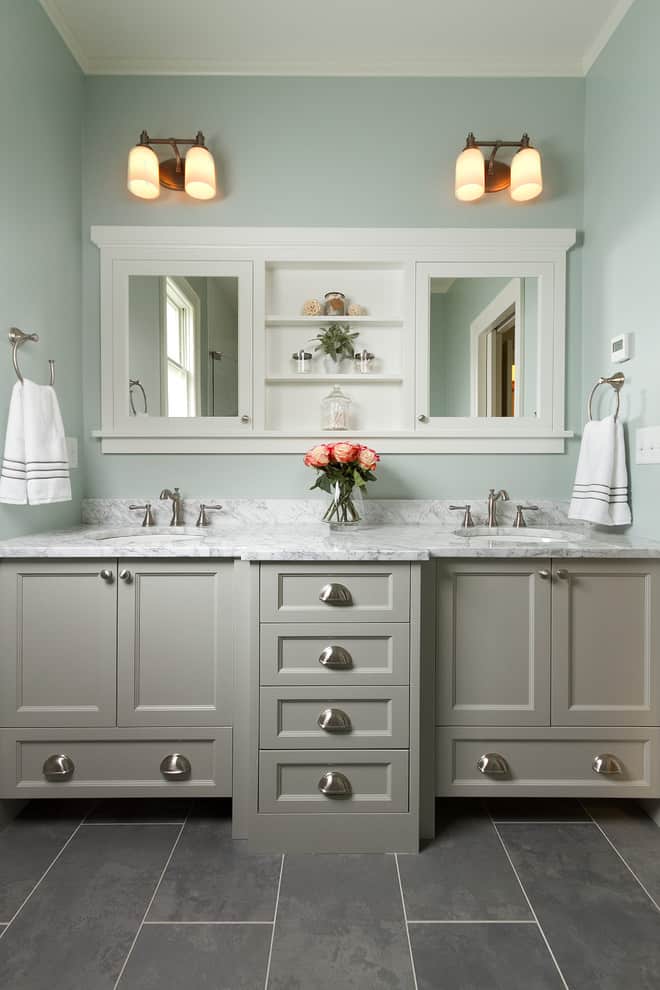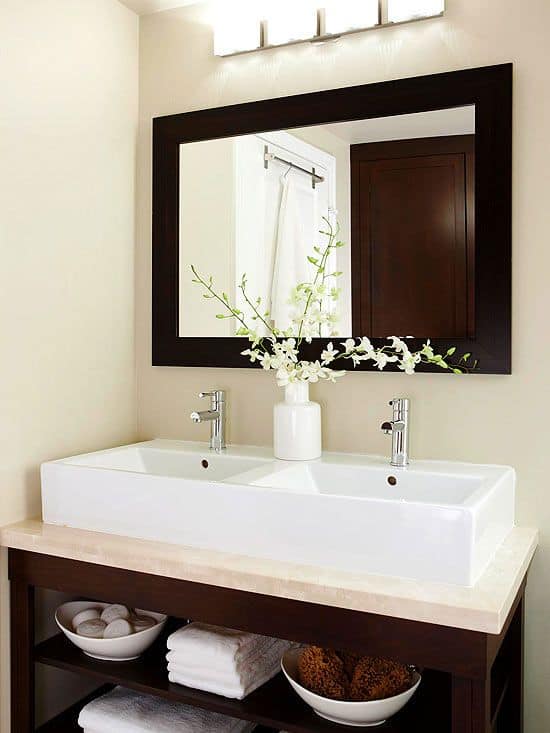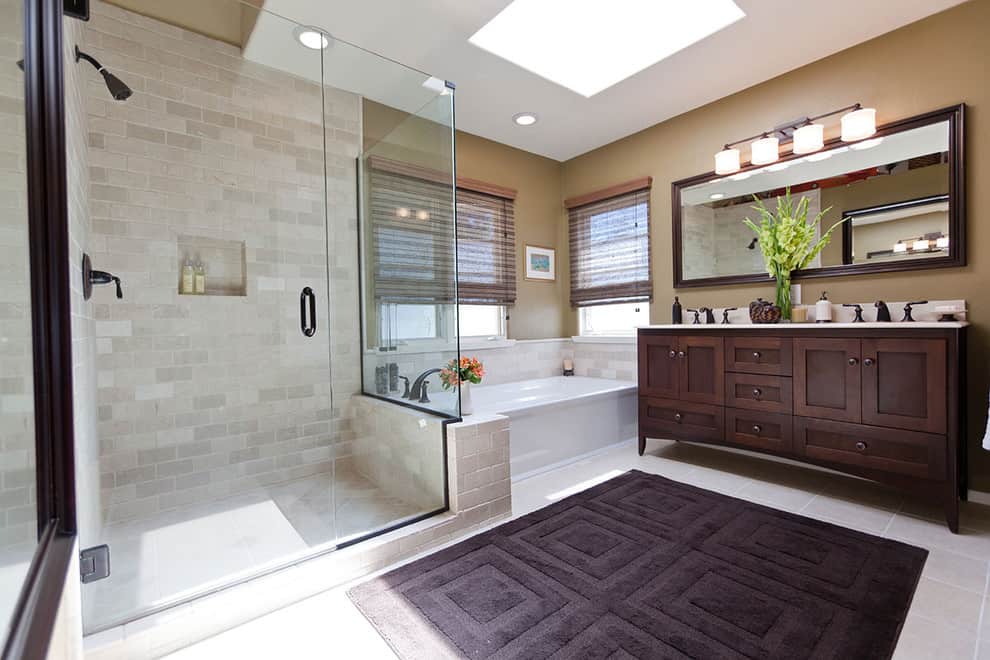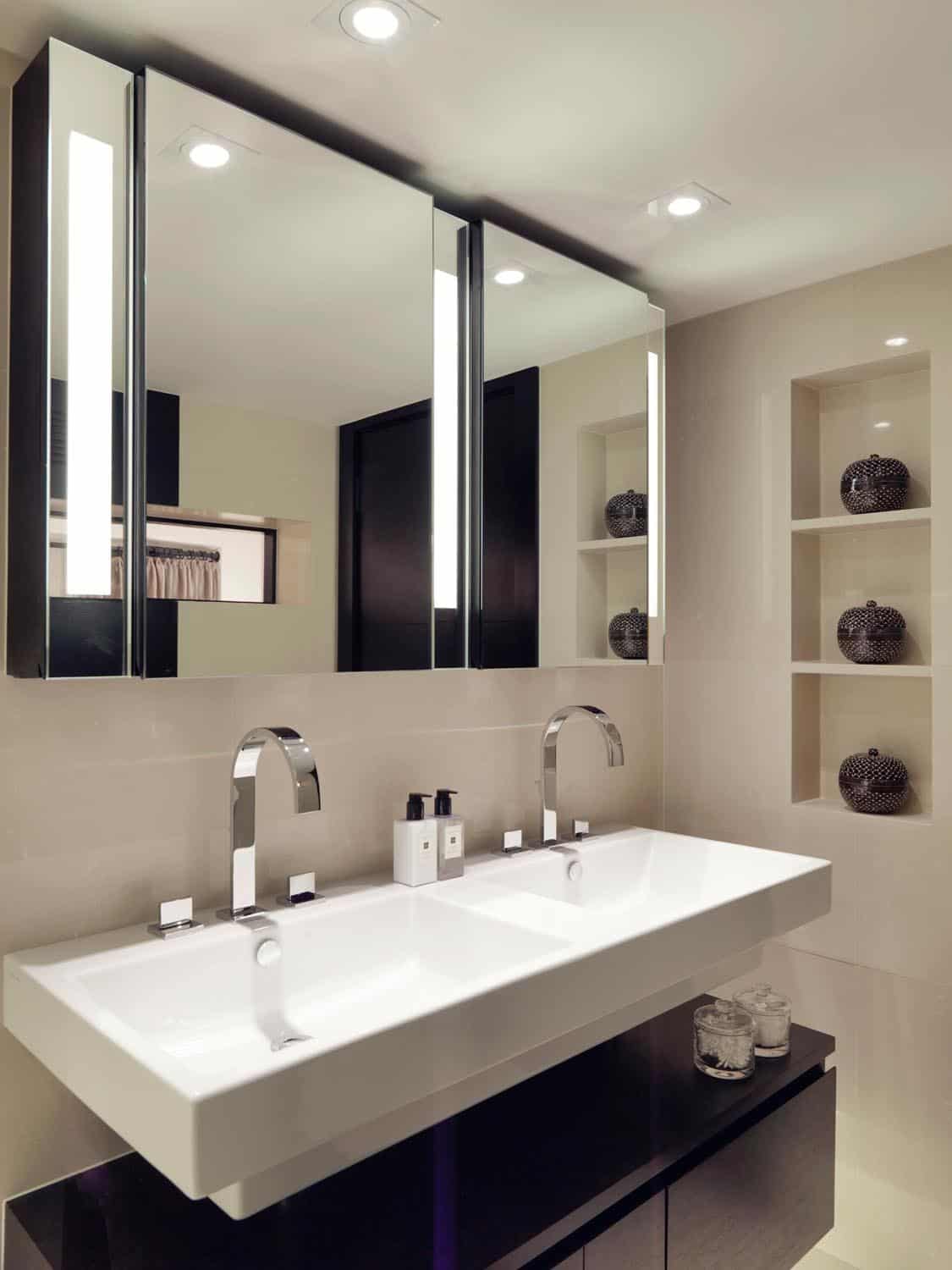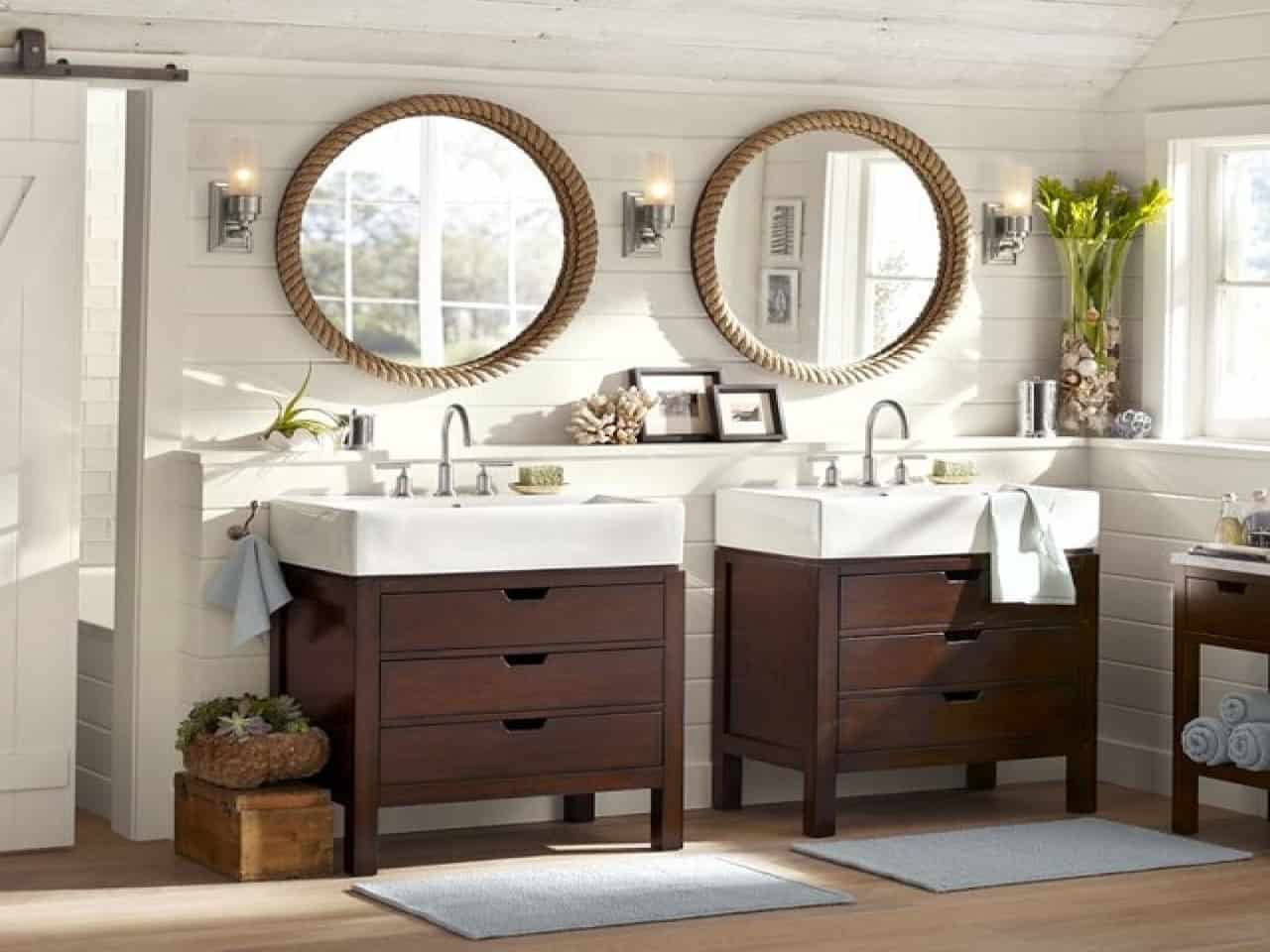 Although you will have to spend more money to get all the necessary furnishings and maintain the hygiene of the two sinks, it's totally worth it.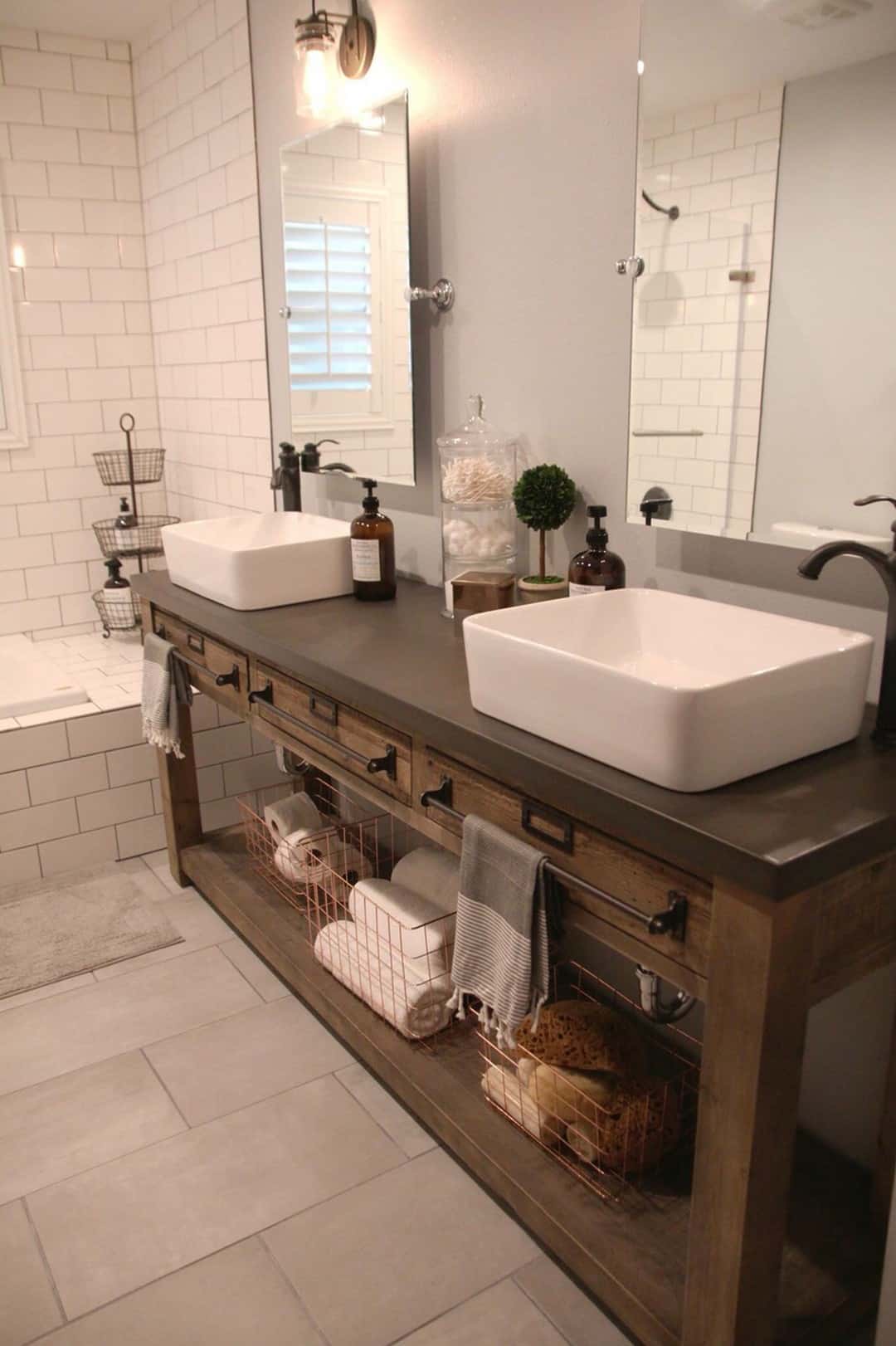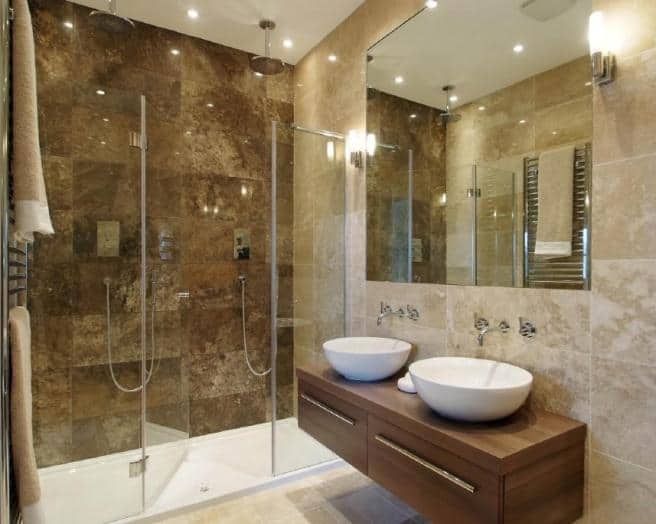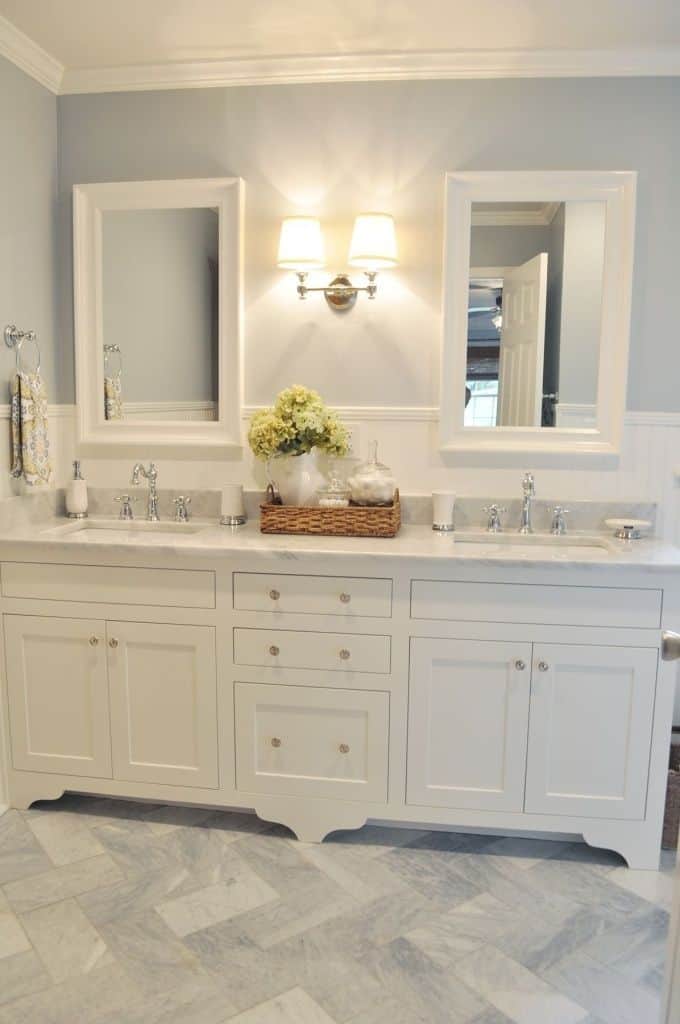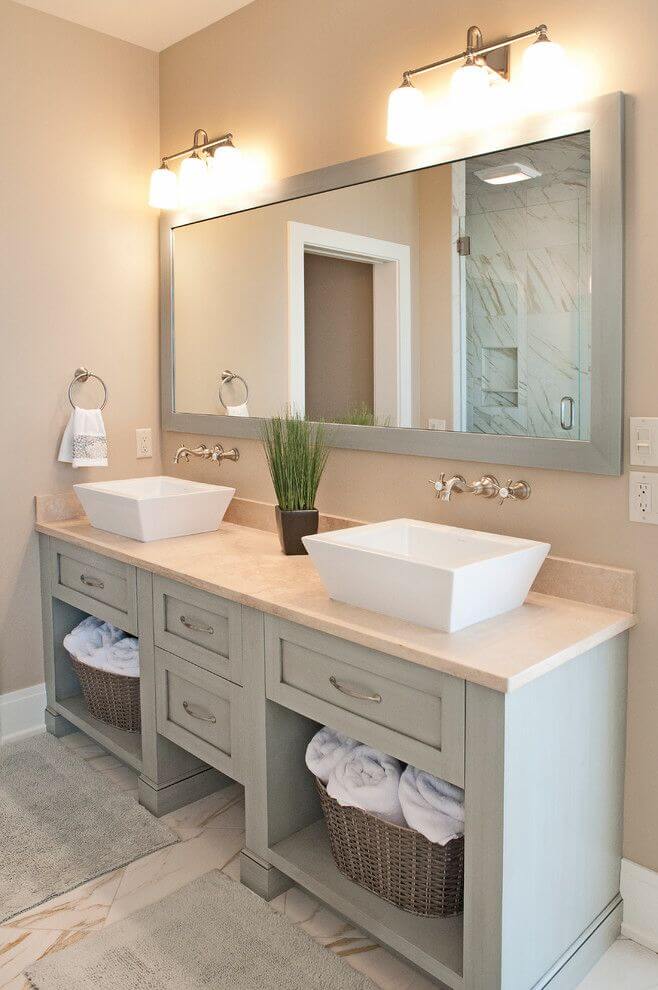 Every master bathroom should be equipped with these awesome double sinks and let the traffic in the bathroom flow with ease. Would you like to have them in your bathroom? Let us know in the comments below!
Related Articles
13 Best Paints for Bathroom Ceilings.
99 Super Cool Shower Curtains to Transform Your Bathroom  
111 World`s Best Bathroom Color Schemes For Your Home